August 4 - 10, 2019: Issue 415
Old timbers bring new life to cemetery memories at church point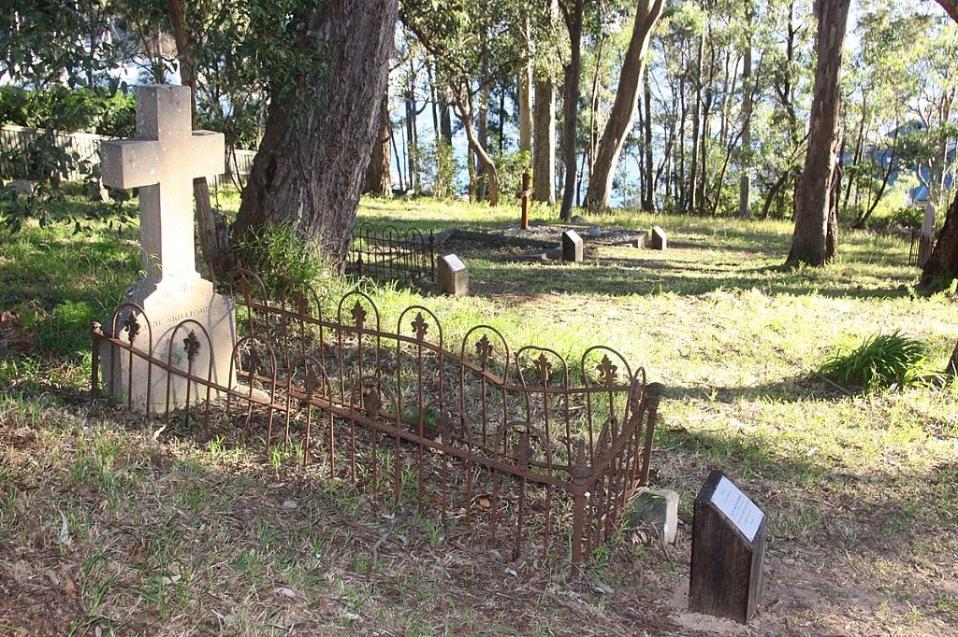 Wednesday, 31 July 2019
By Northern Beaches Council
Weathered timbers from a recent upgrade of the Church Point Cargo Wharf have been re-purposed and put to good use in a local historical cemetery nearby.
Northern Beaches Council staff have teamed up with volunteers from local monumental masons firm Northern Memorials to use the timber to mount plaques displaying a transcription of information on the eroding headstones.
Headstone names, dates and epitaphs appear on each plaque mounted on its own solid wooden block sitting discreetly at the foot of every grave.
"The effect is superb," said Northern Beaches Mayor Michael Regan, congratulating both Council staff and the Northern Memorials staff.
"The rustic timbers from the wharf are in perfect keeping with the age, character and tone of the pioneer cemetery. It's a lovely, thoughtful touch helping keep alive the stories of our forebears.
"I'd also like to acknowledge the members of the Church Point Friends group, especially local architect Peter Altona."
Funding for new the grave-markers was provided to Northern Beaches Council as part of the NSW Government's 'Heritage Near Me' grant program.
The plaques honour the memories of nine long-ago pioneers whose humble village chapel gave Church Point its name.
Now owned by the Pittwater Uniting Church, the tiny Church Point Historic Cemetery overlooking Pittwater used to adjoin the weatherboard chapel and school that served the area from 1872 until it was demolished in 1932 - leaving the little graveyard behind.
Graves in the cemetery (dating from 1882 to 1918) include those of tiny Lily Fahl who passed away aged just six months, two-year-old Rosamund Creagh and 21-year-old Alice Johnson. They also include venerable local parishioners William Oliver (who donated the land for the church and cemetery site), Jane Skillicorne, Millie Austin, all who lived well into their seventies, among others.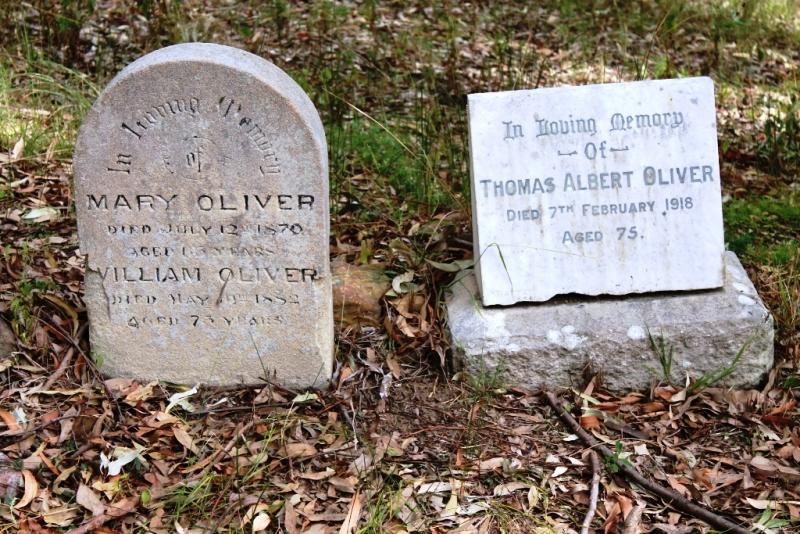 Northern Beaches Council recently re-opened its busy Cargo Wharf on McCarrs Creek Road at Church Point following a $1,460,000 upgrade of the facility, greatly improving its functionality, amenity and safety.
During the upgrade works, some of the old timbers that helped support the original cargo wharf were recovered.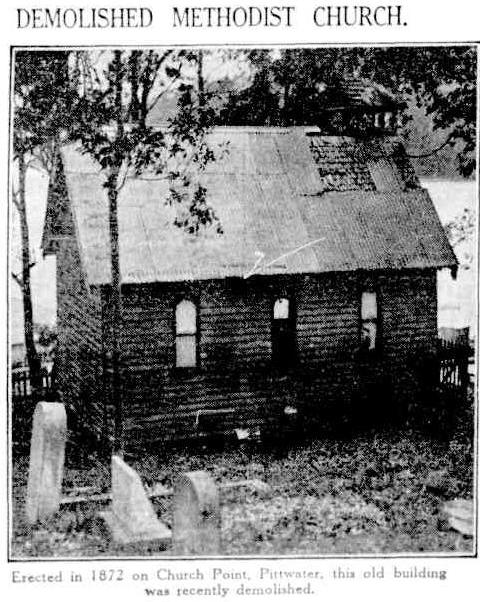 Church Point. The same year, a probationer in his third year, the Rev. Edward J. Rodd was beginning his two years' term at St. Leonard. His circuit extended to Pittwater, and that year the Church Point Church was erected at a cost of £60. The erection of the church was accomplished through the efforts of Messrs. Geo. McIntosh and Wm. Henry McKeown, who conducted services at Bayview under a tree. Mr. William Oliver gave the site. In many early records it is spoken of as Chapel Point Church. For several years it was used as a public school, and Sir Henry Parkes' signature appears in the old visitor's book. Where is that book now? Diamond Jubilee. (1932, December 17). The Methodist(Sydney, NSW : 1892 - 1954), p. 16. Retrieved from http://nla.gov.au/nla.news-article155292368
AT CHURCH POINT
On the precipitous slopes of the hillside overlooking the quiet backwater of Pittwater, and shaded by the silver coated gums, stands the little wooden church that gave Church Point its name. It is a quaint little structure in which a service is held occasionally, and I should think that ten people would crowd It. It has a tower bell. It looked up at the church from the road that winds round the waterside, and 'Johnnie' Roche, the man they call the 'Prince of Pittwater'— -who was my companion, asked me If I had seen the church yard. We scrambled up past the church, and then, among the rank grass and ever-spreading scrub, found the stones that mark the dust of the 'Rude forefathers of the hamlet.' Beside one weatherworn stones 'Johnnie' paused, and spoke to himself rather than to me. 'He was a relative of the teacher at the little school we got a holiday, I remember, to attend this funeral.' In this quiet spot rest many that were friends of my companion in his boyhood. The muter gardeners Time and Mature are gradually repairing this small 'God's Acre,' and the few graves are being gradually lost to human ken. Meanwhile the waters of the Bay lap the sand-fringed road, and motor parties Indicate that to-day is the day of the quick. The dead are of the past. Church Point. AT CHURCH POINT. (1922, November 23). Evening News(Sydney, NSW : 1869 - 1931), p. 8. Retrieved from http://nla.gov.au/nla.news-article118825051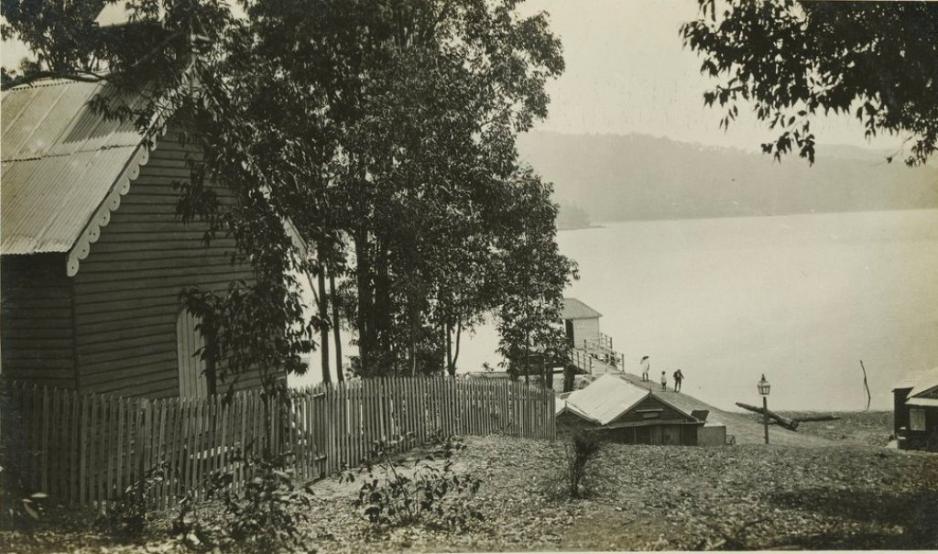 Above: 'Church Point, Pitt Water - 20 minutes from Sydney' by A. J. Vogan (Arthur James), 1859-1948, [ca. 1910 - ca. 1915]. Courtesy State Library of Victoria. Image H82.254/8/29