June 24 - 30, 2018: Issue 365
Older Australians In Mackellar Benefit From Aged Care Boost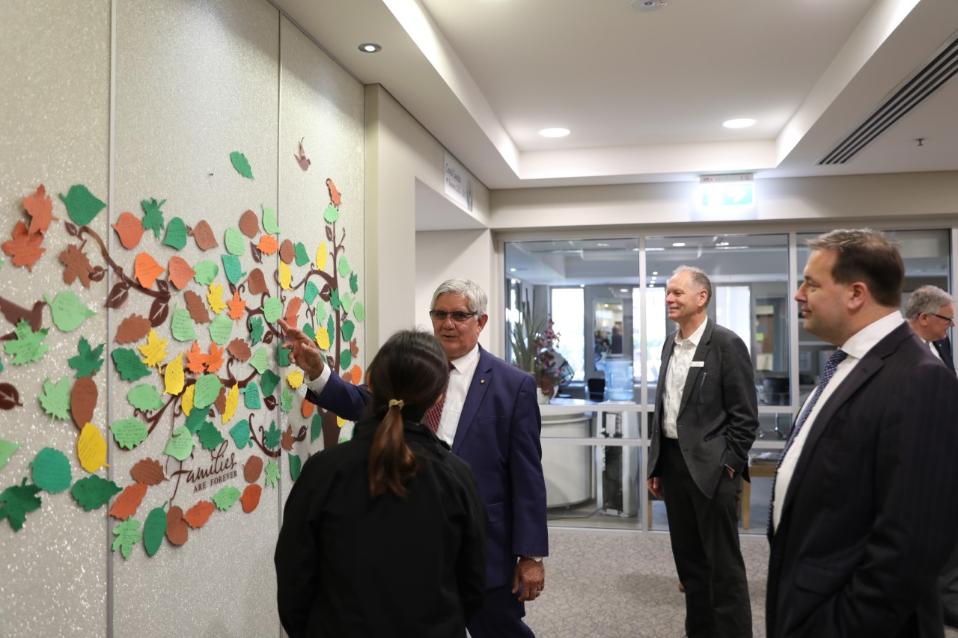 Minister for Aged Care, The Hon. Ken Wyatt and Member for Mackellar Jason Falinski at Anglicare Marcus Loan House, Warriewood, on Friday morning. Photo supplied.
Older Australians In Mackellar Benefit from Aged Care Boost
June 22nd, 2018
The Hon Ken Wyatt AM, MP
Minister for Aged Care
Jason Falinski
Member for Mackellar
The Turnbull Government's unprecedented $5 billion aged care Budget boost will deliver significant benefits for Mackellar, says Aged Care Minister Ken Wyatt AM.
Visiting Anglicare's Marcus Loan House in Warriewood with Member for Mackellar, Jason Falinski, Minister Wyatt said the 2018—19 Budget increased home and residential care options and provided more choice and certainty for local older Australians and their families.
"We are planning for tomorrow, by investing record funding in a system that will support Australians as they age and empower them to live their lives the way they want to," said Minister Wyatt.
"Aged care funding is up, home care packages are up and residential aged care is up."
Budget highlights include:
Increasing home care packages from 87,000 to 151,000 so older Australians can live in their own homes for as long as they can

A record of more than 14,000 additional residential care places to be allocated this year

$60 million in capital grants for new and expanded aged care facilities

A record $102.5 million commitment to older Australians' mental health

A new Aged Care Quality and Safety Commission to provide a one-stop shop for aged care quality and regulation

A $61.7 million overhaul of My Aged Care

An online aged care provider comparison system

Health, career and finance checks for 45 and 65 year olds for future planning

Pensioners will be able to earn $7,800 per year without affecting their pension
Mr Falinski said the Turnbull Government was building on its strong record of support for local aged care services.
"We want the more than 28,000 people aged over 65 and their families in Mackellar to live longer, happier and healthier lives," Mr Falinski said.
"The Turnbull Government invested more than $116 million in Mackellar aged care services in 2016—17, including $107 million for residential aged care, $1.1 million for transition care, $5.3 million for home care and $2.9 million in the Commonwealth Home Support Programme."
Ross Pendlebury, Acting CEO Anglicare welcomed the visit by Minister Wyatt.
"Anglicare values the Government's financial support and reform in the aged care sector, we depend on bipartisan support so we can continue to deliver quality, caring and services to our at home clients, and our residents in aged care retirement living," Mr Pendlebury said.
As at 30 June 2017, there were 20 residential aged care facilities with 1,869 places operating in Mackellar.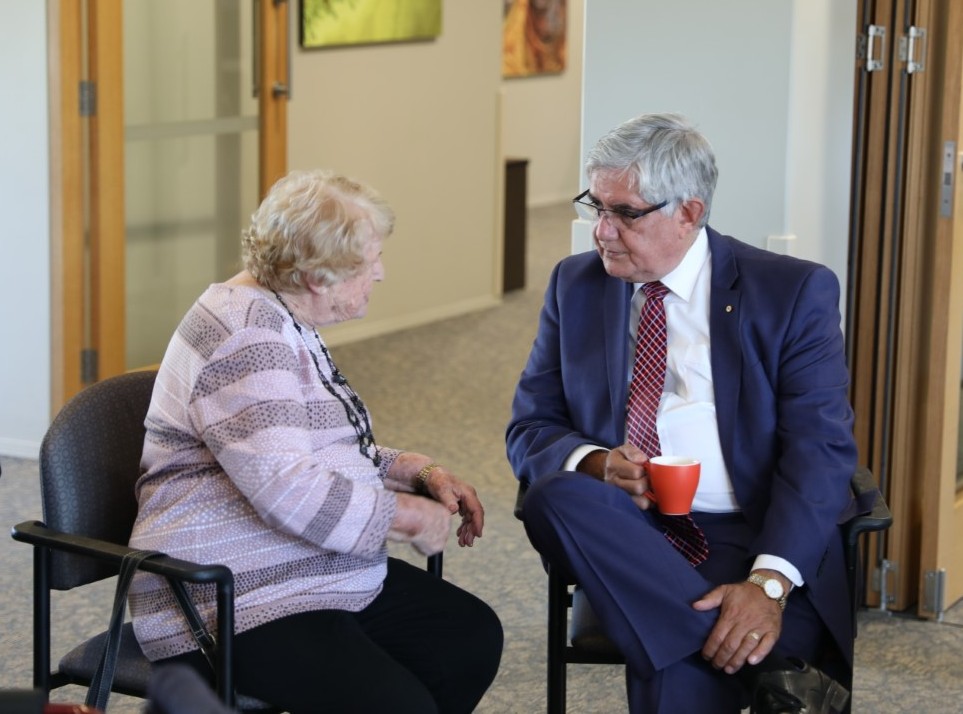 Aged Care Minister, The Hon. Ken Wyatt AM, MP chats with a resident on Friday