April 2 - 15, 2023: Issue 578
North Narrabeen Surf Life Saving Club: Proposed alterations and extensions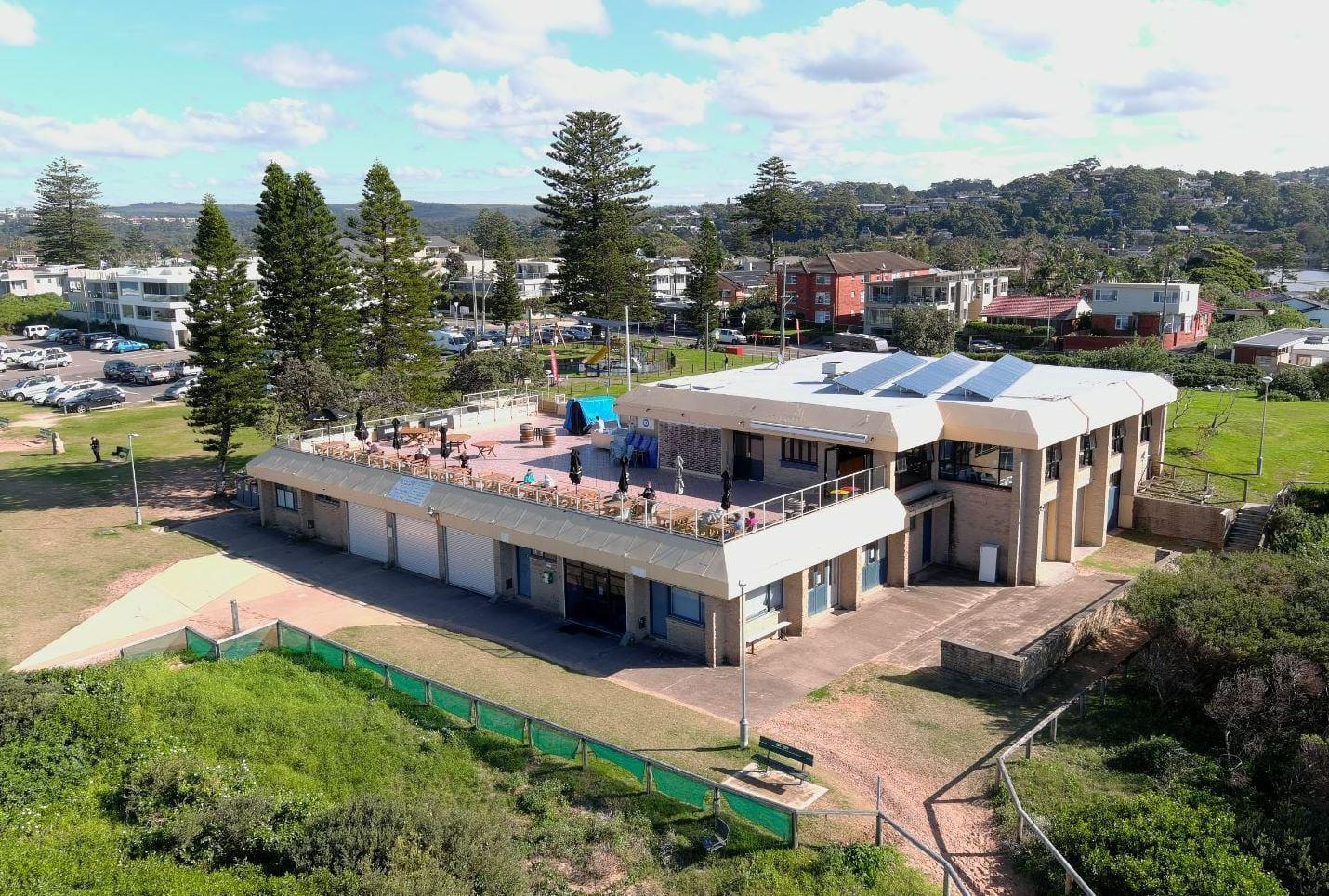 Council has made available for feedback a proposal for alterations and additions at North Narrabeen SLSC. The feedback period closes April 30th.
North Narrabeen Surf Life Saving Club (NNSLSC) has been home to life savers since 1912 and the North Narrabeen Boardriders Club (NNBC) since 1964.
The existing clubhouse was built in two stages, with the final stage opened in 1983. The proposed upgrade works comprise a minor extension to provide a suitable meeting space for the NNBC and other building improvements that include alterations to:
improve accessibility
provide upgraded facilities - including an enclosed space on the first floor deck
fix waterproofing of the first-floor deck, and
provide a general upgrade to the building to improve community and member use of the space.
The proposed works are planned to be carried out in three (3) stages:
Stage 1 – Boardriders room, BBQ area renewal and associated landscaping works (GF) and slab extension (L1).
Stage 2 – Internal refurbishment with new ceiling, lighting, flooring (L1).
Stage 3 – Decking renewal and waterproofing works, new enclosed space, balustrades and cladding (L1).
The project aims to provide a new meeting room for the North Narrabeen Boardriders Club to meet their operational needs, address the failure of the waterproofing of the first floor slab and generally improve the facility for members and the community.
The total project cost including professional fees, authority fees and staff costs is estimated to be in the order of $2.85M.
Stage 1 - $780K
Stage 2 - $135K
Stage 3 - $1.95M
The works are proposed to be funded through Council Capital Works programs and grant applications.
The scope of works for each construction stage of the project is:
Stage 1 – Boardriders room extension (GF), deck slab extension (1F), north-eastern infill roof and access connection to internal space (1F), bbq space and paving (GF).
Stage 2 – New ceilings, lighting and associated works to internal seating space (1F), floor tiling to existing main stair.
Stage 3 – Rebuild deck slab topping and water proofing, new enclosed seating area and roof, new balustrades and external cladding (1F), new stair access to deck.
The boardriders room is approximately 35m2 and the slab extension to the north-east corner is approximately 70m2 in total.
Council states construction likely to commence:
Stage 1 is anticipated to commence in mid 2024.
Stages 2 and 3 will be undertaken in the following financial years.
Construction will be scheduled outside of peak periods including (summer, WSL events etc).
Council will be holding two community drop-in sessions at the surf club and invite you to come and chat with them to learn more about the proposal.
Thursday 20 April, 10am-12pm
Saturday 22 April, 10am-12pm
Residents can view the full set of concept plans at: https://hdp-au-prod-app-nthbch-yoursay-files.s3.ap-southeast-2.amazonaws.com/1116/7893/8994/Combined_Concepts.pdf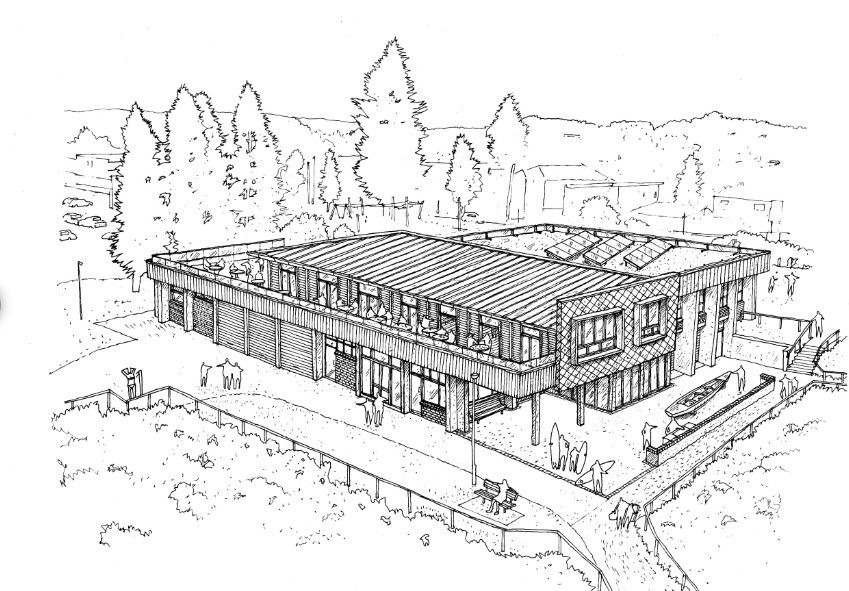 Proposed alterations and additions, concept drawing. Sketch: NBC
The North Narrabeen Surf Club site is on land identified as being at risk from coastal hazards. Due to the location of the proposed alterations and additions, on the landward side of the site, the works are not likely to be impacted by these hazards.
A coastal engineering report will be prepared as part of the development application process to ensure the proposal complies with the relevant legislation and policy, and that coastal hazard risk is appropriately considered.
The works are proposed to utilise the following materials:
block walls rendered and painted
concrete pavers
aluminium doors and windows
timber batten fascia cladding
Colorbond(R) roofing.
The concept plans for each stage can be viewed, and you can find out more in the 'Further information' section, on this page: yoursay.northernbeaches.nsw.gov.au/north-narrabeen-slsc-alterations-and-extensions

Feedback opened: Monday 27 Mar 2023 - Feedback closes: Sunday 30 Apr 2023