October 15 - 21, 2017: Issue 333
Next Generation of Sydney and Northern Beaches Surf Athletes Put Through Paces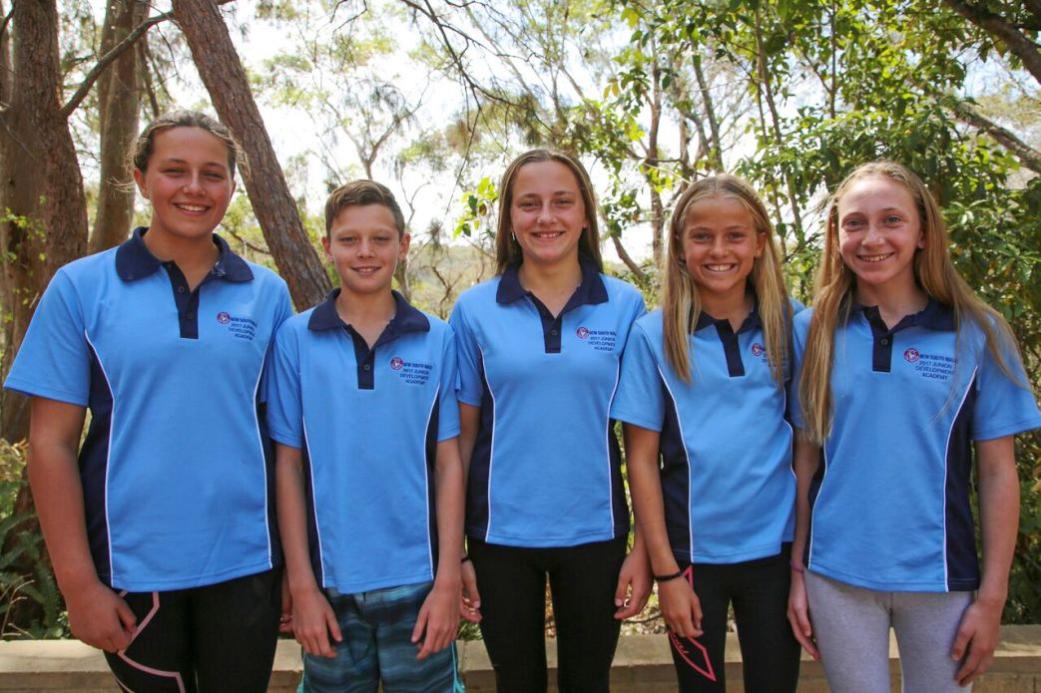 Sydney Northern Beaches Branch Katelynn Doyle (Manly LSC), Conner Maggs (Manly LSC), Kimberley Doyle (Manly LSC), Tia Emmott Bennett (Manly LSC), and Georgina Prow
(North Curl Curl SLSC)
- photo courtesy SLS NSW
Next Gen Sydney Surf Athletes Put Through Paces
Friday 13 October 2017
While their peers relaxed during the final weekend of the October school holidays, a group of the state's most promising ocean competitors traded books for swimsuits at an intensive camp designed to improve their skills while giving them an early insight into the reality of life for an elite surf sport athlete.

Forty-three teenage athletes aged between 12 and 14 from across NSW gathered at Sydney's Academy of Sport on the Northern Beaches last week for a this year's development program for young talents who have demonstrated an aptitude for any of the water disciplines contested at a surf sport event.

It is the first time that many of these youngsters have been exposed to a high performance environment though many of them have already enjoyed success at the NSW Country and State Championships in their fledging careers.

Ten athletes from across the Sydney Northern Beaches and Sydney Branches were selected with Manly and Wanda providing the bulk of representatives boasting six spots between them.

At just 12 years of age, Manly's Conner Maggs has already two state titles to his name when he won the board event in the U9 and 10s, and he is hopeful that this program can help him continue to achieve when NSW's biggest surf sport carnival rolls around next March.

"I really enjoyed this experience especially the lake session and high ropes course because both were really challenging. I learned some new skills like how to get through the surf at the start of the race which is helpful.

"My goal is definitely to win all my events at state next year I'll be competing in the board, iron and swim."

Throughout the three-day program that was held at the Sydney Academy of Sport on Sydney's Northern Beaches the athletes participated in training sessions under the eagle eye of some of the best surf sports coaches going around including Jim Walker mentor of the NSW Senior team, attended discussions on nutrition, had their skills and techniques analysed and were introduced to high performance and recovery techniques.

Additionally some of the lectures were delivered by guest speakers with their own background in competitive sport providing an intriguing backdrop. Mark Webster from Winning Edge spoke about the importance of sport psychology on performance, while London Olympian kayaker Jo Brigden- Jones delivered a lesson on goal setting.

North Bondi's Lily Finati was a triple medallist at the 2017 State Championships (2 gold and 1 bronze) and said the program was an enjoyable experience for her.

"I'm starting to love the iron more as my strengths are my endurance events. It was just a great opportunity to come in meet new people and learn some new skills that I can take back and use in my training.

"The goal would be to medal at Aussies that would be great but I just want to continue to contest as many events as I can," she said.

Surf Life Saving NSW Development Officer Tim Piper said introducing these youngsters to a high performance environment will accelerate their development as they look to make their mark on surf sport.

"It's been a really positive experience to introduce these young athletes to this type of environment and to see them make friends with their age group rivals."

"I'm looking forward to seeing this group's results both this summer and beyond. The athletes certainly got a lot out of this program," Mr Piper concluded.

2017 Junior Development Academy Participants
Sydney Northern Beaches
• Georgina Prowse – (North Curl Curl SLSC)
• Kimberley Doyle – (Manly LSC)
• Katelynn Doyle – (Manly LSC)
• Tia Emmott Bennett – (Manly LSC)
• Conner Maggs – (Manly LSC)
Sydney
• Lily Finati – (North Bondi SLSC)
• Maya Dixon – (Wanda SLSC)
• Grace Elliot – (Elouera SLSC)
• Henri Carrera – (Wanda SLSC)
• Saskia Roberts – (North Bondi SLSC)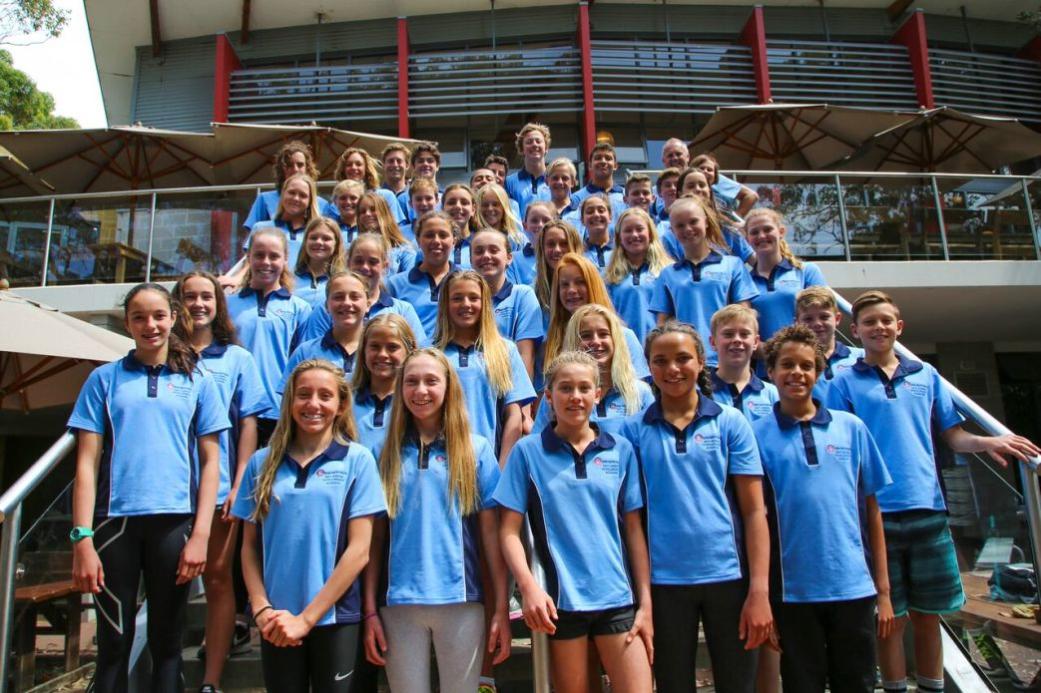 Junior Development Academy 2017 - photo courtesy SLS NSW