August 28 - September 3, 2022: Issue 552
New Life Member at Whale Beach SLSC + honouring 70 years of service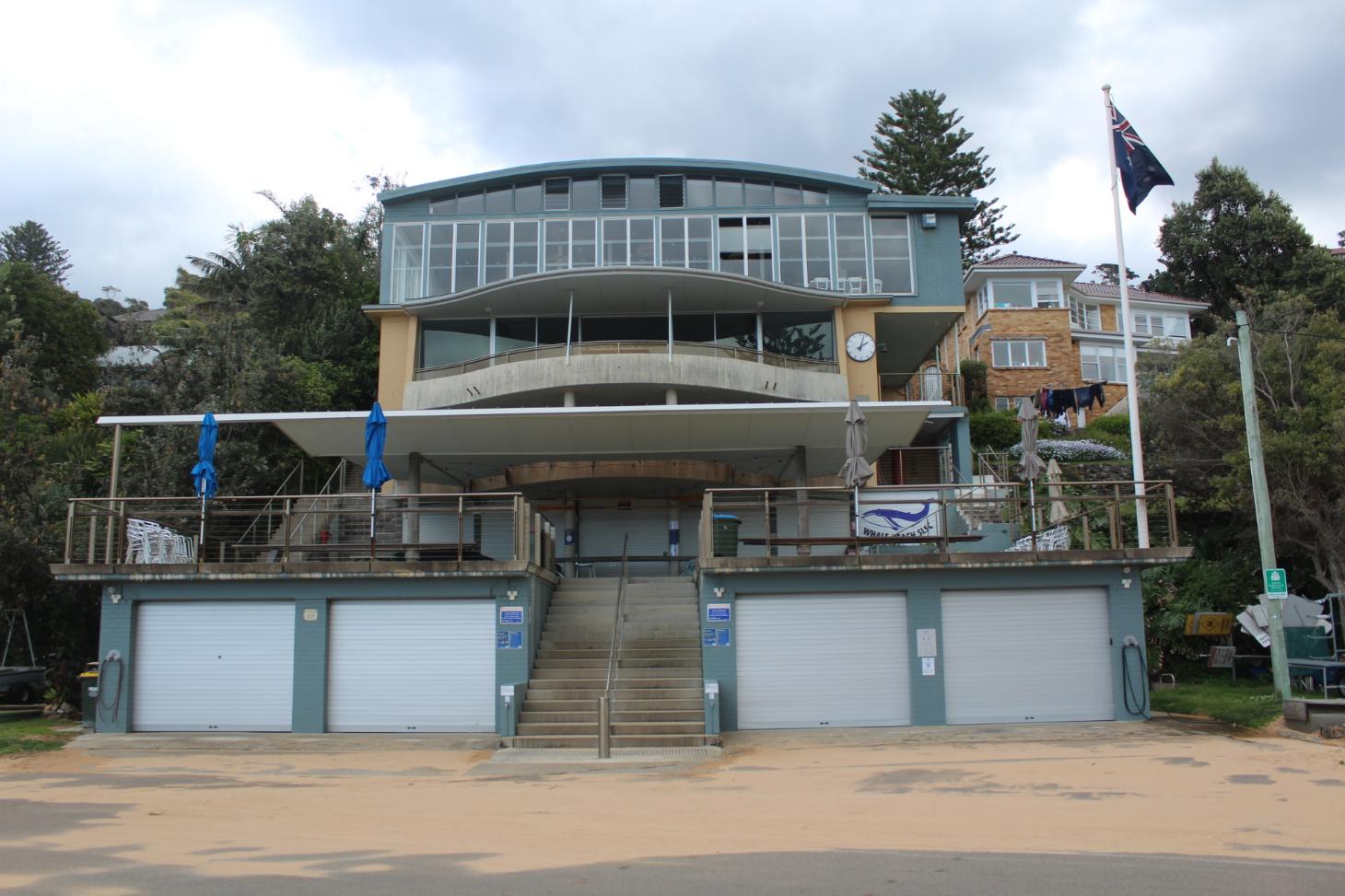 At the AGM of Whale Beach Surf Lifesaving Club on the Sunday 14th August, attended by many honoured guests new patron and Federal MP Dr Sophie Scamps, State MP Rob Stokes and a swathe of Life Members, former President Andrew Pearce was honoured with a Life Membership of Whale Beach SLSC.
He was more than qualified and had received the unanimous endorsement of the Management Committee and the Life Membership Sub Committee.
Life Members shall be a member of at least 15 years' consecutive membership who has performed outstanding and responsible services for the Association and who is nominated as hereinafter provided and elected a life member by a resolution at an Annual General Meeting of the Association carried by secret ballot by the votes of not less than eighty per centum (80%) of those present and entitled to vote.
Andrew has been nominated by Life Member and Former President Phillip Schmidt and Phil was invited to speak to the nomination.
Phil highlighted the tremendous service Andrew Pearce has provided to the Club including automating many of the management systems used, and fostering an inclusive culture.
"We submit to the members of Whale Beach Surf Lifesaving Club Andrew Pearce to become Life Member of the club".
We spent a few minutes to reflect upon the why as we considered this tremendous honour.
Andrew has been a pivotal member of the Whale Beach Surf Club for many decades, culminating in his more recent tenure of 5 years as President. Currently an active member of Patrol 3 and avid member of the Management Committee, Andrew continues to contribute his considerable skills and energies to ensuring the Club remains "In Safe Hands".
This tagline reflects in a nutshell Andrews commitment to the Club and its members. And acknowledgement and respect for the mighty men and women that have preceded him. And a passion for driving innovation and forward thinking into club culture and practices.
The Members Lounge and Life Members display area look amazing thanks to Andrew and offers a fitting and respectful tribute to the members of the past."
"Andrew Pearce – Achievements and Plans for the future of Whale Beach SLSC
1. The club is a safer and more pleasant place to be.
A Membership Protection campaign to encourage behaviours that promote a supportive and nurturing environment to motivate volunteers to give freely of their time. Andrew has moved to unite our membership in our shared love for Whale Beach and the Surf Life Saving Association. He has encouraged a sense of belonging, fostered social connections across the breadth of our membership. And aligned our mission of saving lives, creating great Australians and building a better community and further supported a sense of purpose. Andrew introduced the view that we are not only in the emergency services business but also in the business of making people happy. Ground rules within the club have been established and during his time on the Executive Andrew has provided a stable, fun and safe environment.
2. Continuing to recruit, train and retain lifesavers in order to field more functional patrol teams and vigilantly maintained the facility and equipment in the highest order.
People problems are much harder to solve than equipment issues and are therefore more interesting. Andrew has committed heavily to our most valuable asset, our people, driving the culture and capability within our lifesaving operations. His attention and focus has delivered consistency and stability to patrols. As House Captain and President, Andrews hands on approach organised members to carry out perpetual maintenance and upgrades around the club. These included the boatshed upgrade, purchase of new equipment ,tiling of verandahs, new gymnasium, new boards and ski's and a new gear trailer. The Club and equipment, and most importantly its people, are in greater shape as a direct consequence of Andrew's dedication.
3. We are more efficient and systemised.
Andrew introduced more technology and provided a better communicating experience for both our lifesavers and their leaders. A focus on explicit rather than implicit knowledge continues to add efficiency every season. The transition into the digital era required members to become involved in new roles such as marketing, communications, OH&S and liaising with our governing bodies. The whole dimension of Surf Life Saving changed as the club became more systemised. Even the traditional positions such as Club Captain and Vice- Captain, Patrol captain have changed especially in the area of communicating. Andrew has spent considerable time to lead the club through this phase.
4 Focussed on our leadership and celebrated 40 years of female lifesavers in our association.
When Andrew stepped up from Secretary to become President, the club was going through a transitional phase encouraging young members to become more active in club management as well as incorporating the digital era into the management systems of the club. We are proud of the structure and diversity of the Management Committee and it is now operating as a highly functional and professional entity. Andrew formalised a leadership program to ensure a consistent supply of patrol vice-captains and captains. We have a wildly successful partnership with Knox which means we are in great need of more amazing young women to restore our gender diversity. The Club culture has an even more active participation by the wonderful Women of Whale. We acknowledge, welcome and include the contribution of the amazing women within our Club.
We still have a long way to go but the greatest journeys start with a single step. And Andrew has trod the path for all of us.
We believe that a Life Membership is a fitting tribute for a lifetime of commitment for this remarkable man."
Also honoured at this years Whale Beach SLSC AGM was Martin McRobert who received recognition for his 70 years of Service to the club and the community.
Serving the community through lifesaving runs on the McRobert family as Martin's father George was president at Whale Beach for 16 years.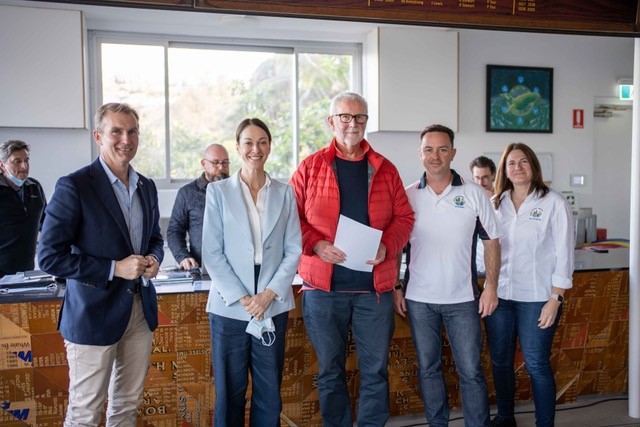 The Hon Rob Stokes MP for Pittwater, Dr. Sophie Scamps, MP for Mackellar, Martin McRobert with his recognition along with Emily Buckle - SLS SNB Director of Member Services and Rod McGibbon - SLS SNB Director of Education
Whale Beach SLSC's Annual report is available now on their website, where you can also find out what's coming up this Season at Whaley.
Visit: www.whalebeachslsc.com
photos are by club member Tom Sanderson