September 20 - 26, 2020: Issue 467
New High Tech Surf Life Saving Operations Centre Opens At Belrose + Historic Changes To Surf Life Saving NSW Constitution
Surf Life Saving NSW will have better emergency communications and coordination capability, after the NSW Minister for Police and Emergency Services David Elliott officially opened the new State Operations Centre. Mr Elliott said surf lifesavers play an important role in protecting the community and it is pleasing to open a centre that will properly support them.
"This facility will reduce response times, improve coordination between agencies and most importantly help keep everyone safe on our waterways," Mr Elliott said.
"This $550,000 project, delivered on time and on budget as part of a $16 million investment into Surf Life Saving NSW over four years, will provide greater coastal surveillance and improved asset coordination."
"The 20,000 active surf lifesavers in NSW play an important role responding to emergencies and it is pleasing that they will now have the most up to date facility to assist them," Mr Elliott said.
On any given weekend in summer, Surf Life Saving NSW's State Operations Centre (SOC) at the SLSNSW Headquarters at Belrose is a hive of activity, supporting beach patrols at 129 Surf Life Saving Clubs, managing emergency situations and search and rescue operations across the NSW coastline. The SOC also coordinates multi-agency responses with other NSW emergency service organisations including NSW Police and ambulance, 365 days' a year. Last year alone it managed 438 calls for an ambulance and responded to 602 requests for assistance to coastal incidents and emergencies from police.
In addition to providing greater coastal surveillance capability, faster response times and improved asset coordination, the new State Operations Centre will double as a back-up emergency management centre for the Northern Beaches Local Government Area (LGA) and the North West Metropolitan Region.
The new State Operations Centre has been designed in consultation with other NSW emergency service organisations including the Rural Fire Service and the State Emergency Service and builds upon learnings from the design of their emergency operations centres. Recent multi-agency emergency responses - including the response to the NSW bushfires in January - also helped inform the design of the new centre and how it can be used for maximum effectiveness for the protection of NSW communities.
Steve Pearce, CEO of Surf Life Saving NSW, said that with more people anticipated to visit the NSW coastline this summer, the new State Operations Centre broadens Surf Life Saving NSW's emergency response posture so it can more effectively respond to critical incidents and requests for assistance.
"With near record drownings last summer and a very significant increase in boating fatalities, it's vital that our lifesavers have the best communications and emergency coordination technology available to help save lives on the beach and on the water.
"We saw an unprecedented increase in emergency callout operations and requests for assistance over winter and as the weather warms, the beaches are only going to get busier.
"On busy weekends it is not unusual for the SOC to simultaneously coordinate over 300 Surf Life Saving assets including patrols at 129 beach locations, on water rescue craft such as jetskis and jetboats, helicopters and more recently, our fleet of UAVs," Steve Pearce said.
President of Surf Life Saving NSW, George Shales OAM said that COVID-19 considerations means the new State Operations Centre will also play a pivotal role during the coming summer season in monitoring beach attendance and assisting Councils and authorities to coordinate beach closures if requested.
"With many more people expected to head to the coast this summer, we want to send a strong message to all beachgoers to respect the advice and direction of surf lifesavers and lifeguards - particularly regarding beach safety but also regarding social distancing requirements," said George Shales.
"This season we are reminding beachgoers to swim between the red and yellow flags at patrolled locations but to also adhere to the health orders regarding social distancing," he said.
In related news the President of Surf Life Saving NSW, George Shales OAM, has announced historic changes to the SLSNSW Constitution, unanimously endorsed by the State Council at a Special General Meeting held on Saturday September 12th 2020.
The changes to Surf Life Saving NSW's Constitution reflect a more modern and contemporary governance structure that meets the needs of the organisation into the future and the expectations of its key stakeholders.
"The decision to change the constitution is monumental and will guide how our organisation is governed moving forward. This is the first time the constitution has been amended or updated since 2009," said George Shales.
The constitutional changes were recommended by the Australian Institute of Company Directors (AICD) which SLSNSW engaged in June 2019 to conduct a Governance Review of the organisation and provide assurance and advice on how it could improve its governance to maximise benefits to the membership.
There were 33 recommendations from the AICD review that were tabled back to the SLSNSW Board to consider for adoption. The Board unanimously agreed to adopt all the AICD's recommendations.
The key changes to the Surf Life Saving NSW Constitution are:
The introduction of up to two independent directors to the Board
The introduction of a Nominations Committee
The introduction of a Board Skills Matrix to ensure SLSNSW attracts and maintains a skills-based Board
The introduction of a Board Charter to govern Board operations and functions
Introduction of an electronic voting platform for director elections
Amendments to tenure periods for directors
The introduction of new Standing Committees including Lifesaving, Surf Sports, Member Services and Education.
George Shales thanked the 11 Branch Presidents, representing the organisation's 76,000 members, for their support in the endorsement of this constitution which places SLSNSW in a stronger governance position moving into the future.
"We are commencing planning for the next phase of our organisation's strategic direction, and underpinned by this platform of contemporary corporate governance, we have the opportunity to make what is a great organisation, even greater," George Shales concluded.
The new SLSNSW Constitution, adopted by the SLSNSW State Council on 12 September 2020, can be viewed on the SLSNSW website.
The Surf Life Saving summer patrol season officially begins on Saturday 26 September.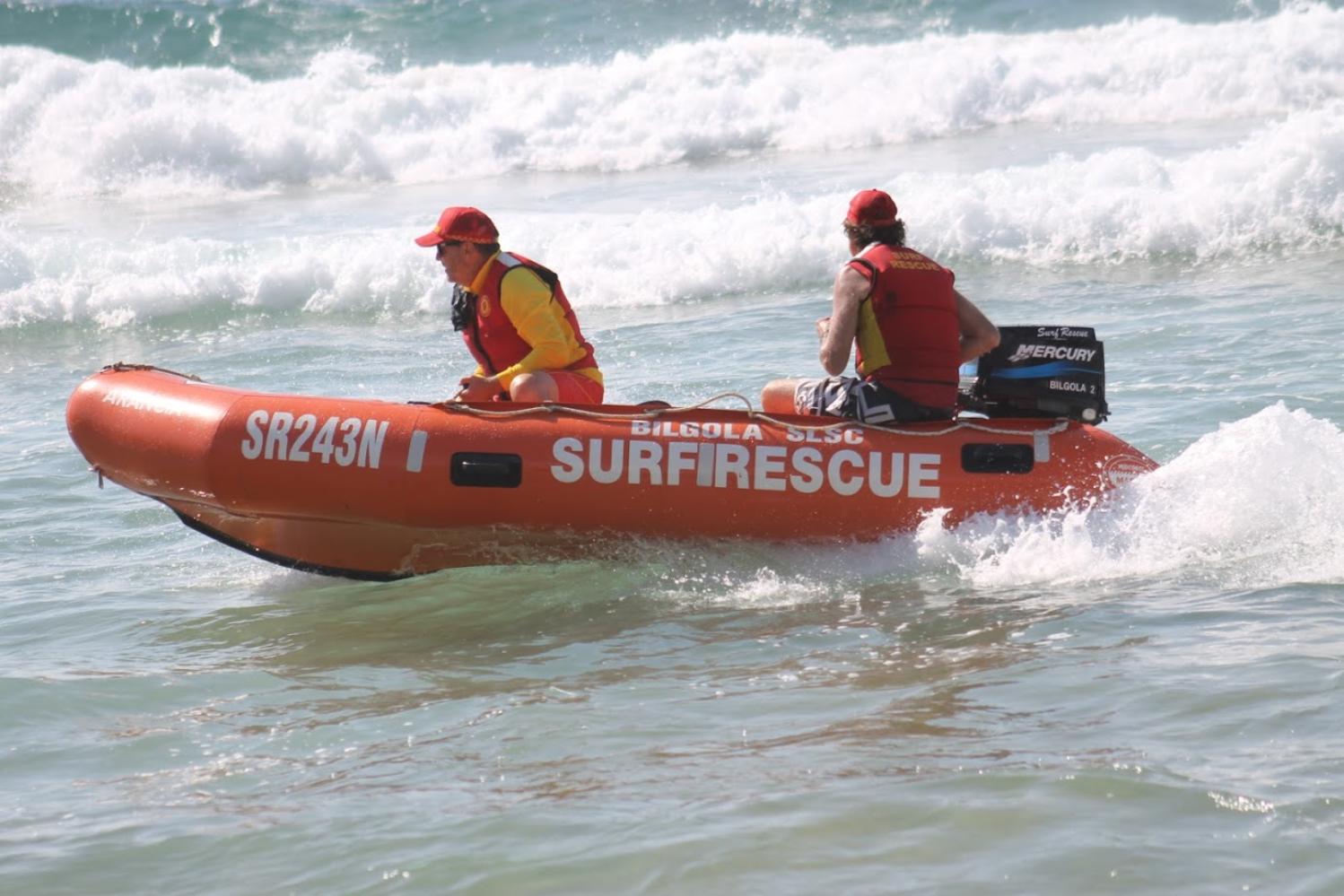 Bilgola SLSC on Patrol - A J Guesdon photo.