March 26 - April 1, 2017: Issue 306
New Free Street Library In Avalon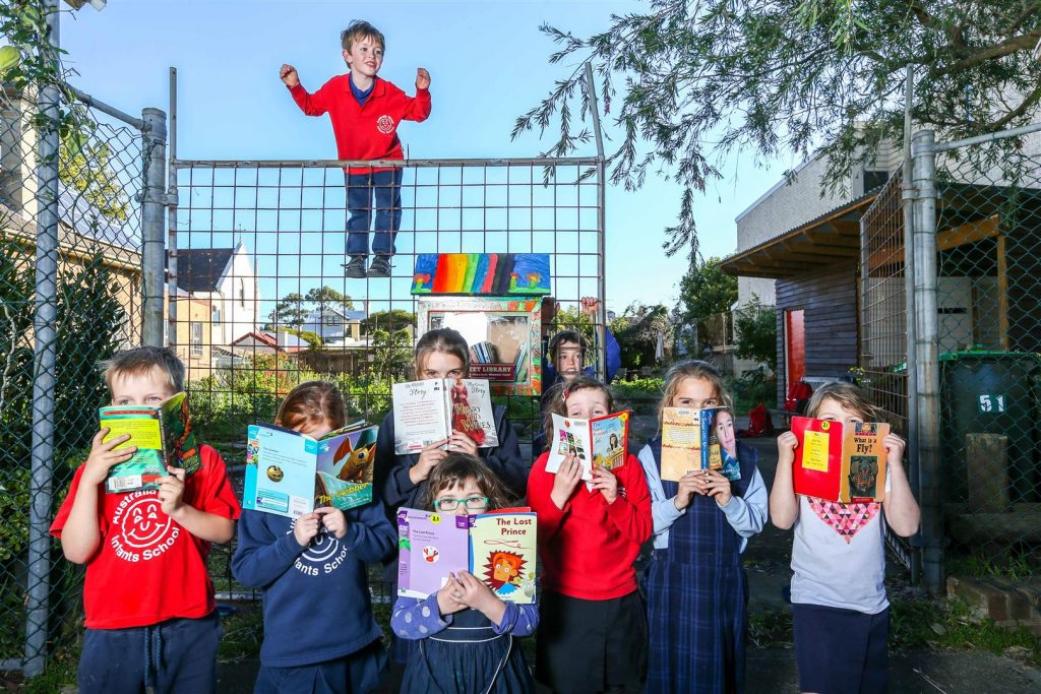 Street Library at Tutle Land Community Garden. Photo supplied.
New Free Street Library In Avalon
Joseph and William streets
) - a street library is a free community resource installed by volunteers to foster both literacy and neighbourhood.
Gail Broady built this one from an old cabinet reclaimed from Kimbriki, the base of an old chair, perspex from an uncle's shed, and timber from her Dad's garage.
"We call this one the Tardis because every book is a time machine and there's a world of worlds inside every library. We have stocked it with books for little kids and big people." Gail said this week.
Gail would like to build and place another Street Library where residents may not readily have access to books. The Tardis Street Library is number 201 of these great ways to share and access the wonderful world inside books.
Street Libraries are a beautiful home for books, planted in your front yard. They are accessible from the street, and are an invitation to share the joys of reading with your neighbours.
Street Libraries are a window into the mind of a community; books come and go; no-one needs to check them in or out. People can simply reach in and take what interests them; when they are done, they can return them to the Street Library network, or pass them on to friends. You don't need a library card and there will be no fines - just a sharing of stories, through books.
If anyone has a book or two that they think others would enjoy, they can just pop it into any Street Library they happen to be walking past.
They are a symbol of trust and hope – a tiny vestibule of literary happiness.
Nic Lowe is the founder of Street Library. Lowe's vision stemmed from wanting to build an Australian-based free library movement that encouraged literacy and community. Nic discovered street libraries in Portland, U.S. and then found out it was a global movement led by the great folks at
Little Free Libraries.

Street Library officially began in Sydney, New South Wales in November 2015 and has been rapidly growing and expanding ever since. Street Library is a registered incorporated non for profit charity regulated by the Australian Charities and Not for Profits Commission and NSW Fair Trading.


Street Library's motto is "Borrow a Book, Lend a Book."


Street Library aims to be a self-sufficient revenue source by selling libraries to those who do not want to build them and hosting workshops for those who want to learn how to build them. We also welcome support from other corporate partners who share a passion for Street Library's mission.

As of March 2017, there are over 200 Street Libraries in Australia. The goal is to increase that number to 500 in the next few years. Residents, schools and other community groups interested in obtaining a Street Library can build their own at one of the workshops, download DIY instructions or purchase a ready-made box built by a local men's shed from Street Library Australia's website.
This one being painted by Pim Sarti, a Street Library Artist, will soon be installed at Pearl Beach. Pretty wonderful - and a great way to exercise your creative skills to bring the community together: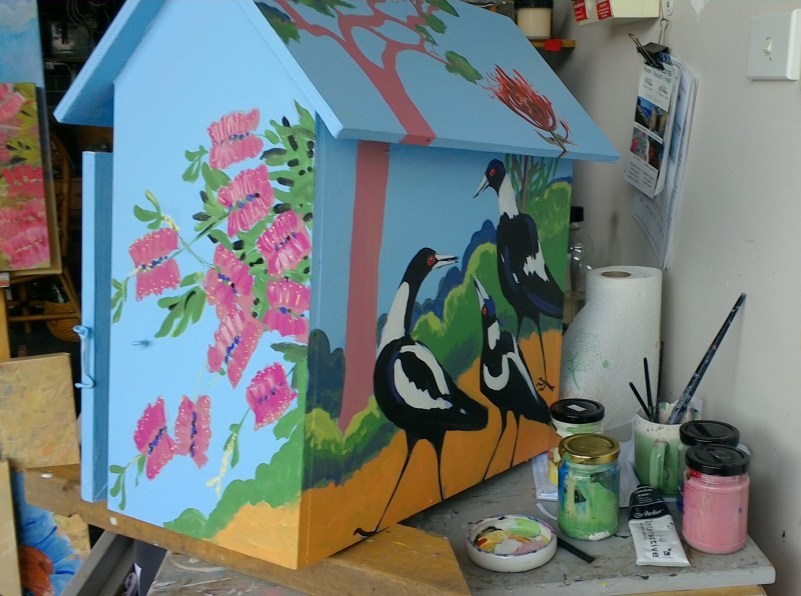 You can find out how to build or install your own street library, find other libraries, join or contribute to the growing community of volunteer street librarians at http://streetlibrary.org.au
So... on your morning walk, on your way to the bus or the beach, stop by, browse, borrow, swap or simply take a book... or drop one off. There's no paper work, no cost, you can bring a book back... or not... And encourage your kids to do the same. If there's nothing that interests you today, check it out again tomorrow or the next day... the offering will change regularly as people swap, share, donate.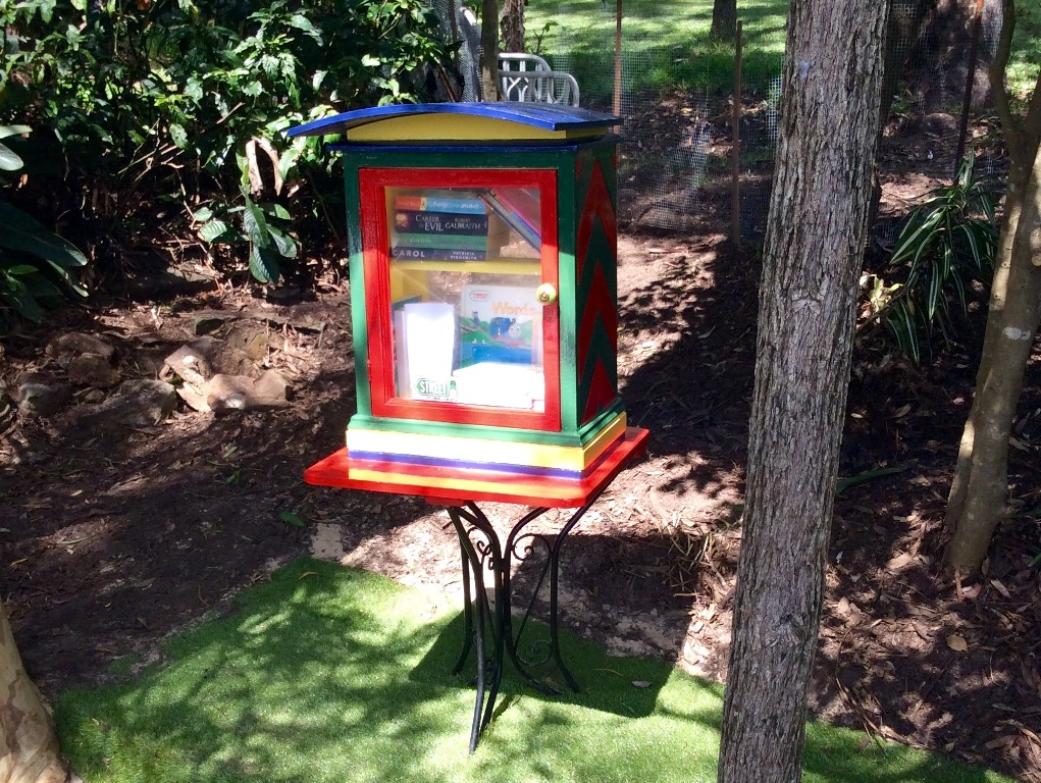 Tardis Street Library, Avalon Beach.