May 8 - 14, 2022: Issue 537
New Films With Local Connections premiering At The Orpheum on same evening - May 17th: Bonython's The Big Wave Project II + australian feature Little Tornadoes starring silvia colloca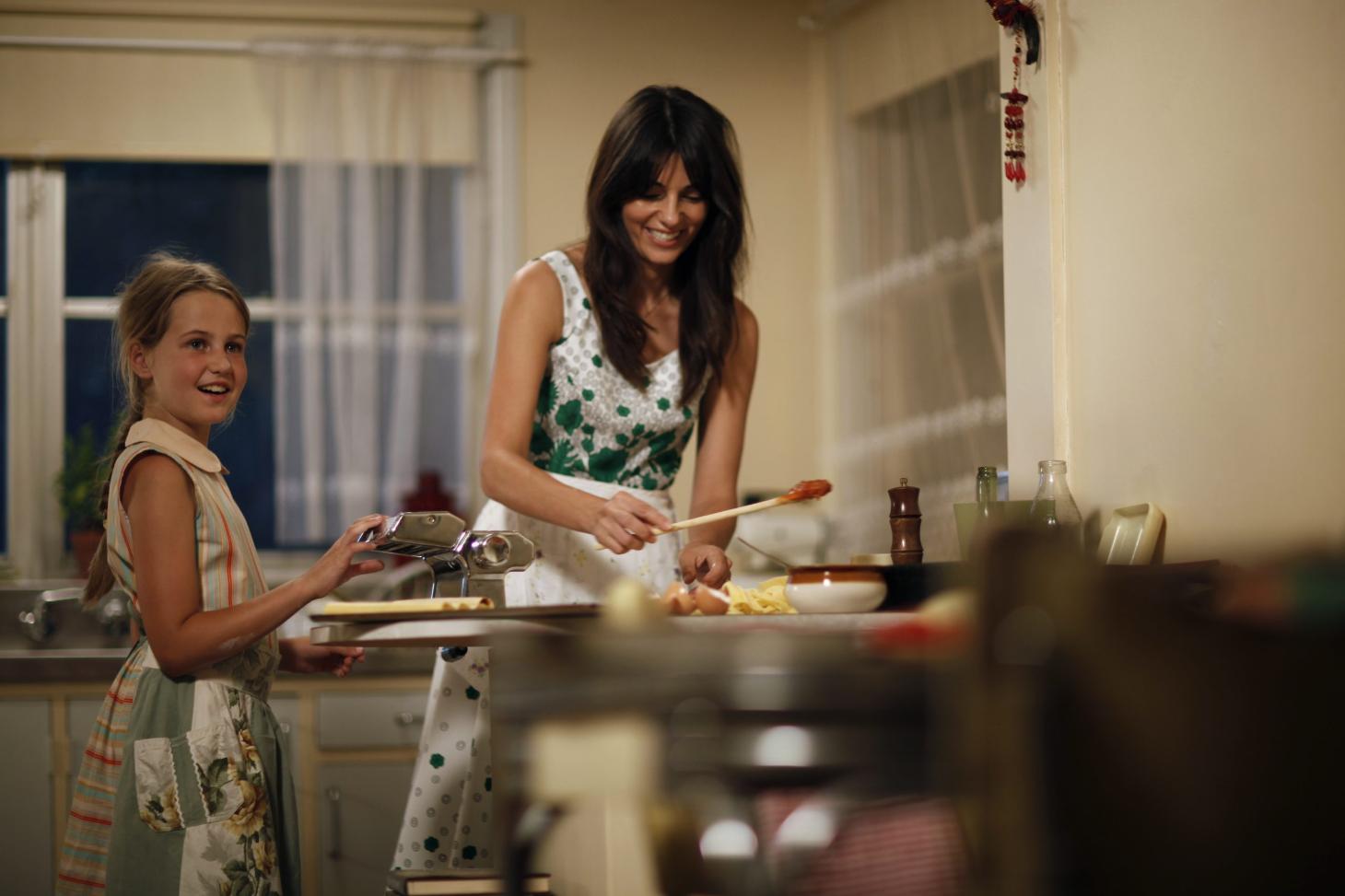 Silvia Colloca and Minnie Lisukiewicz cooking in a scene from the film 'Little Tornadoes'. Photo supplied; Production Still - Little Tornadoes, filmed in regional Victoria & NSW.
Two films made by or with local involvement will premier at the historic Orpheum theatre at Mosman on May 17th within an hour of each other, offering a visual feast for locals and a way to celebrate new creations after a few years of everyone struggling to get much done at all.
The films are:
1. The Sydney Premiere of
The Big Wave Project II
- the highly anticipated new film from Tim Bonython. screens
Tuesday May 17 at 6.45pm
. Book here
http://ow.ly/NIwI30sbNQs
2.
Little Tornadoes
featuring local Actress Silvia Colloca, with a Q&A with Silvia, Writer Director Aaron Wilson and composer Robert Mackenzie commences
Tuesday May 17 at 6pm
(doors open 5.30).
Both films have attracted rave reviews after screenings in Victoria and northern New South Wales.
The Big Wave Project II
The second edition of this project has taken Tim around the planet to interview the world's most renowned big wave surfers and to record the biggest and most death-defying waves. It's a narrative that has taken 4 years to complete and will scare viewers as much as it will exhilarate.
How monsters waves can be surfed both in paddle and tow? Are there any limits? What are the stories behind the biggest waves too big to paddle?
The Big Wave Project II takes on answering those questions by travelling to big wave spots on the planet with the world's most respected big wave surfers.
Locations include: Nazaré (Portugal) – the home of the biggest rideable wave, The Right, Shipsterns (Australia), Cloudbreak (Fiji) and Teahupo'o (Tahiti), Mavericks and Jaws ( USA)
Featuring; legendary Hawaiian surfers Kai Lenny, Ian Walsh, Kohl Christensen, Aussies Jamie Mitchell, Kipp Caddy and Brad Norris, in Europe Nic Von Rupp, Conor Maguire and Tom Lowe, in Tahiti, Tim McKenna, Matahi Drollet and Arrihoe Tefaafana, this is a feature designed for the BIG screens.
The sequel documentary brings up very special inside stories such as how big wave surfing has changed at Mavericks with Jeff Clarke, or covering unique moment of bravery with the story of Ramon Navarro's greatest moment at Fiji's Cloudbreak.
This documentary would not be complete without Nazare, the new Mecca of big wave surfing, with Kai Lenny, Andrew Cotton and world record holders Maya Gabreia and Rodrigo Koxa who share their feelings on the biggest waves EVER surfed. Plus hot off the press that historic January 2022 swell where some serious contenders went down for a possible new Guinness World Record.
The Big Wave Project II is a show that you don't want to miss. N
arrated by Australian legend and world champion Tom Carroll, T
he Big Wave Project II is directed by Australian Academy of Cinema and Television Arts (AACTA) award-winning cinematographer and multi-award winning surf film producer, Tim Bonython, who has four decades of experience in filming and documenting surfing.
The official trailer:
Little Tornadoes
Set in 1971 rural Australia, introverted Leo is a metalworker at his small town's local plant. After his wife vanishes, leaving him to care for their two young children, he is bereft – barely able to cook a decent meal or keep the household running. When a recently-arrived Italian colleague suggests that his sister, Maria, act as surrogate homemaker, Leo reluctantly accepts. But can one woman's warm, nurturing presence fill the void left by another, and can Leo yield to the winds of change?
The film distils the many upheavals of 1970s Australia – immigration and post-war resettlement, to urbanisation, anti–Vietnam War protests and the women's liberation movement – into a narrative about one man's struggle to adapt. LITTLE TORNADOES is a portrait of a country at a turning point and the human desire for connection.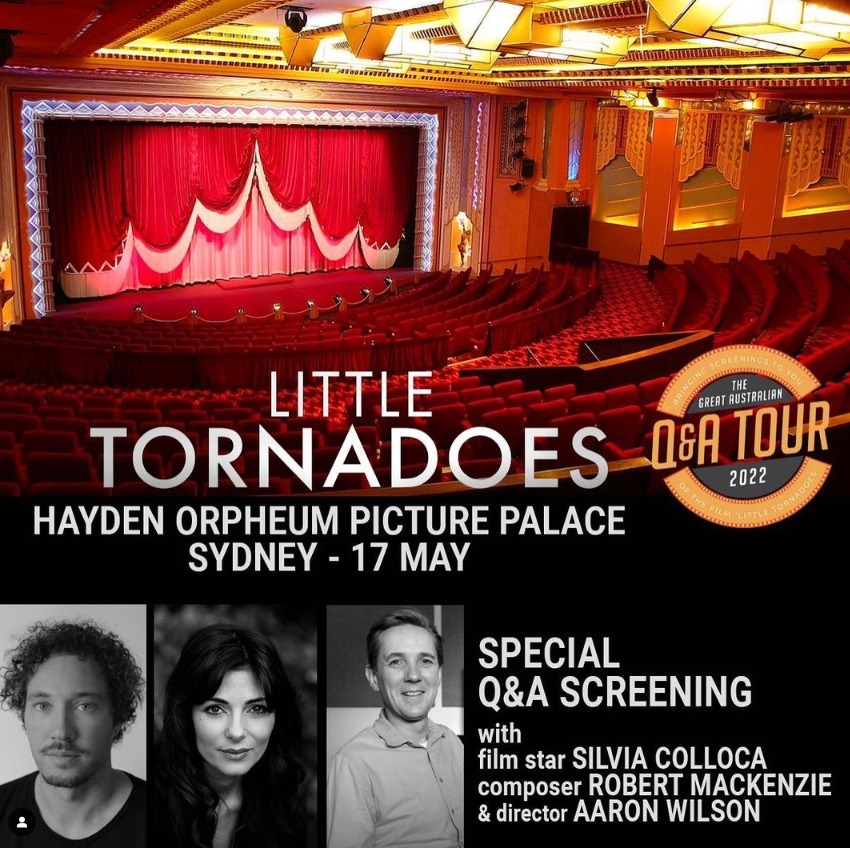 Aaron Wilson's Director's statement reads:
The film explores cross-cultural connection, vulnerability, and the universality of such experiences as they relate to all of us – men and women. In its broadest sense, the story of LITTLE TORNADOES comments on the changing social and cultural landscape in rural Australia in 1971, in a small community still suffering the legacy of war.

The film's story reflects on how World War Two has a lasting impact on families across the generations, and on the greater society. It opens with a young father tasked with raising his two young children -- but he cannot do it alone. He must rely on support from new Italian immigrants in town (who represent change and a different perspective on the world), while trying to manage the confused connection with his war-affected father (a representation of the past informing the future). The film looks inward at one person's vulnerabilities in one small town, but it's this daily human struggle that is relevant to us all.

The film is set in a period of great social upheaval in our country, and I feel it parallels what people are feeling today. Not just in Australia, but everywhere. It's a very relevant and timeless story about despair, frustration and a feeling of helplessness in the face of change.

The emotional isolation in the film allows me to explore the Australian culture of stoicism, and how this can be damaging when trying to establish one's own masculinity and self-identity. This film is my way of trying to understand humanity and belonging, and how to recognise and cope with factors beyond our control that shape and affect our lives.
Director, Writer and Producer Aaron Wilson was born in rural Tocumwal and has lived and worked in and around the South-East Asian region. He works as a director and writer across film, VR, multi-platform and installation. He is drawn to narratives that explore human vulnerability, and connection between peoples across neighbouring country and cultural divides.
In 2006, he was selected to take part in a filmmaker residency program with The Objectifs Centre for Filmmaking and Photography in Singapore where he developed the script for his debut feature, CANOPY (TIFF 2013). LITTLE TORNADOES is his second feature.
Wilson's 2013 film CANOPY is an Australian/Singaporean psychological suspense war film, starring Khan Chittenden in the role of Jim and Mo Tzu-yi. Set against the backdrop of the Battle of Singapore in World War II, the film is nearly wordless. Australian fighter pilot, Jim (Khan Chittenden) is shot down and he awakens suspended in the treetops. While looking for a safe place he encounters Singapore-Chinese resistance fighter, Seng (Mo Tzu-Yi), who, injured and frightened, also seeks to survive their tenuous surroundings and common enemy.
On the genesis of Canopy and what inspired Aaron Wilson to make it he stated:
Canopy is one man's journey, but told from a collection of true stories of isolation and loneliness in war. Stories that I heard growing up in a small town in rural Australia about far-away lands, and from war veterans and war survivors in Australian and Singapore.

The film was first conceived at a filmmaking residency in Singapore in 2006. What drove me to create the film was hearing first-hand accounts of war in Southeast Asia during World War II. Personal stories revealing the vulnerability of young men—just boys, really—navigating life in between the sorts of battles we're accustomed to seeing in war films. Moments of being fearful, lonely, and isolated… emotions that I as a person who had never been to war could connect with. Canopy is about these spaces between battles, and the sorts of emotions and connections with other human beings that would stay with them for the rest of their lives.
Actor Robert Menzies plays older Jim in CANOPY and has a role in LITTLE TORNADOES as well. As father to Leo and ex-POW still living in the shadow of his WW2 war experience. Robert is a veteran of film, TV and theatre. As the grandson of former Australian Prime Minister Sir Robert Menzies and his wife, Dame Pattie Menzies, he would have grown up hearing about WWII and then witnessed the subsequent conflicts Australians served in.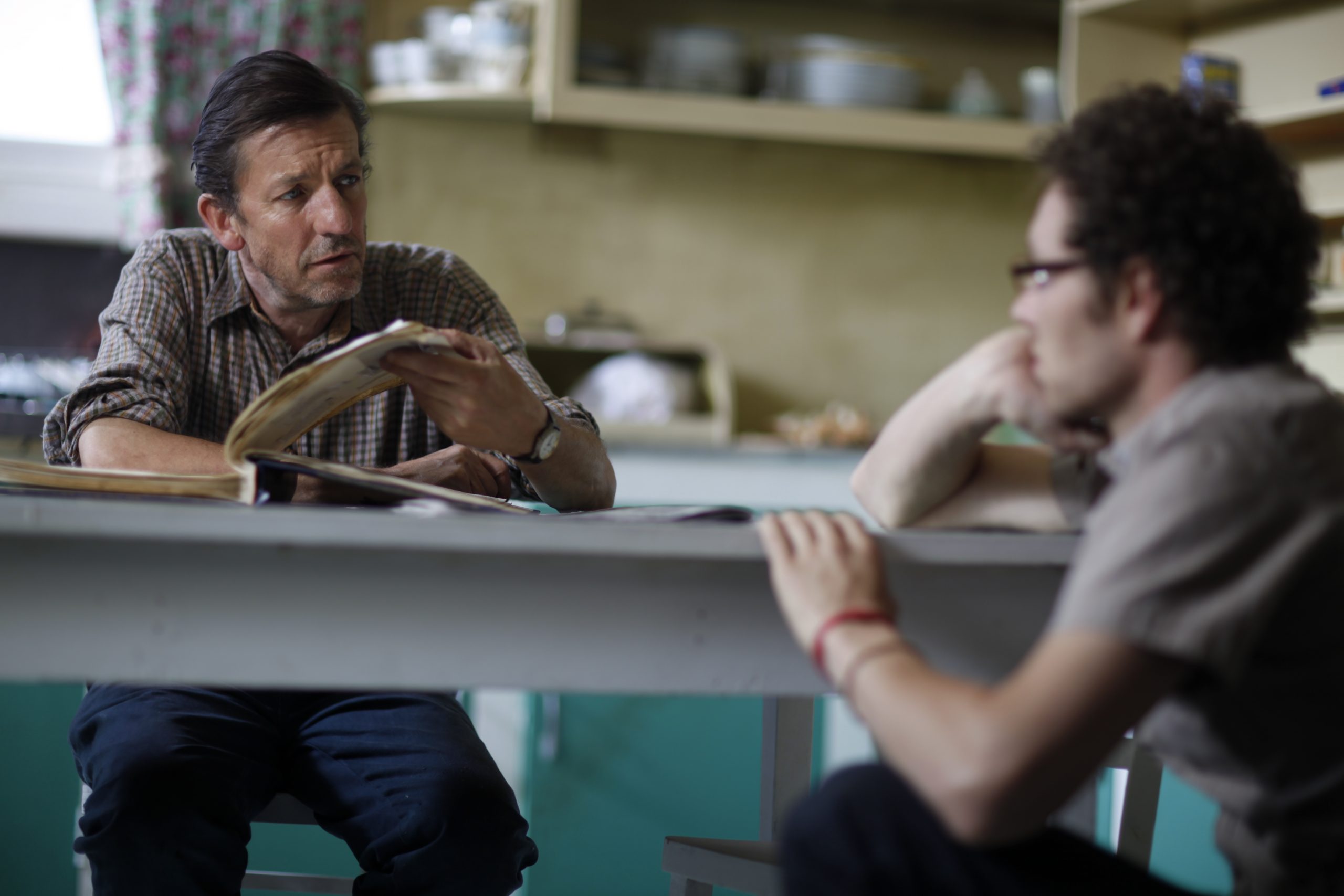 Robert Menzies and Aaron Wilson - Behind the Scenes Production Still - Little Tornadoes, filmed in regional Victoria & NSW
Cinematographer Stefan Duscio grew up in Cobram, rural Australia, with a love of visual arts. Making films and comic books from an early age, he later studied Media Arts at RMIT University Melbourne.
Continuing his love of narrative and images, he has since shot numerous commercials, music videos, shorts, TV and feature films — including THE DRY, THE INVISIBLE MAN, UPGRADE, JUDY & PUNCH, SHANTARAM, JUNGLE, ACUTE MISFORTUNE and CANOPY.
Praise for the film's visual beauty could be ascribed to Wilson and Duscio's rural Australia connection - but it's more than that coming together here.
Co-written by Christos Tsiolkas, one of Australia's preeminent novelists, this film's language is acute.
Mr.
Tsiolkas is the author of
LOADED, made into the feature film HEAD ON, and DEAD EUROPE won the 2006 Age Fiction Prize and 2006 Melbourne Best Writing Award. He won Overall Best Book in the Commonwealth Writers' Prize 2009, was shortlisted for the 2009 Miles Franklin Literary Award, longlisted for the 2010 Man Booker Prize and won the Australian Literary Society Gold Medal for his novel, THE SLAP (adapted for TV in 2011). MERCILESS GODS was adapted for the stage in 2019. His recent novels include BARRACUDA (adapted for TV in 2017) and DAMASCUS (released in 2019). Christos is also a playwright, essayist and screenwriter.
Silvia plays the integral role of Maria, new Italian immigrant and narrator for the film. The two young children Maudey and Jack, are played by real life siblings Minnie and Freddy Lisukiewicz, making for a genuine portrayal of siblings that are connected and are being children, rather than the young adults so many films seek to portray children as currently. This also lends added authenticity of 1970's Australia, when children played outside, not indoors on devices.
Born in Milan, Silvia is an Italian-Australian actress who has appeared in feature films, on stage, is an opera singer, cookbook author, and TV cookery show personality. Her bubbly disposition makes her a popular local resident but she's also an outstanding thespian who is very talented in the cooking sphere as well as being a busy mum.

An important part of the film is its soundtrack. In additional to Robert Mackenzie's elegant and understated score, the soundscape is peppered with period Australian pop songs, emotive Italian tunes and newly recorded tracks that together help to capture the feeling of the 1971 Australian era. Robert is an Oscar® and Bafta award-winning sound editor and mixer. His work includes ANIMAL KINGDOM, THE HUNTER, LORE, THE GRANDMASTER, ASHES OF TIME REDUX, THE ROVER, PARTISAN, LION and HACKSAW RIDGE (winning an Oscar® for Best Sound Mixing and nominated for Best Sound Editing). Robert has previously collaborated with Aaron on CANOPY, and on his short films as sound designer and composer.

LITTLE TORNADOES is released to theatres on May 12th, to
f
ind out more about the May 17th Q and A at Mosman, visit:
littletornadoesfilm.com
The official trailer: