December 1 - 7, 2019: Issue 431
New Film Tells Story of WW1 Missing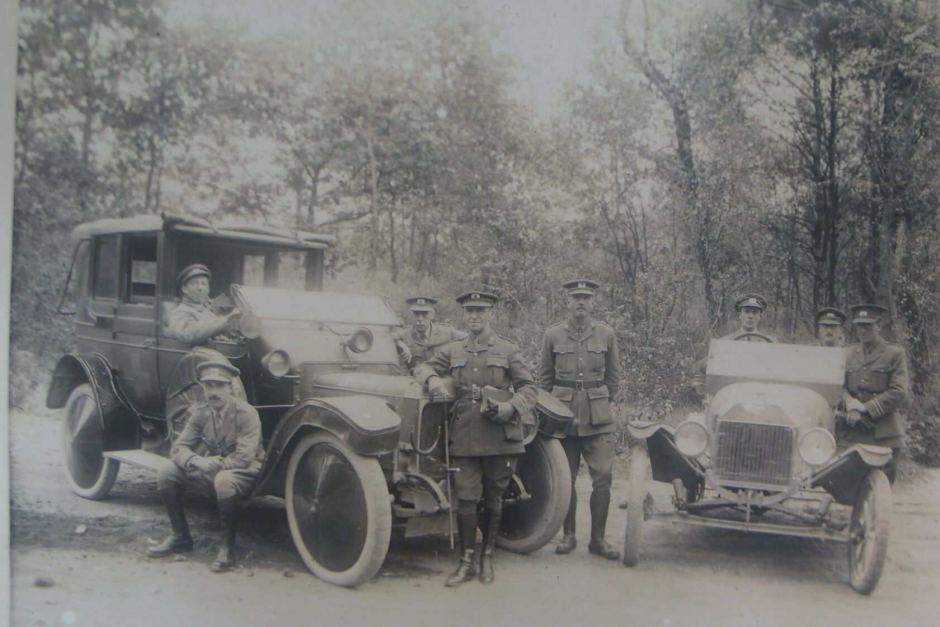 A team of World War I 'searchers' was tasked with investigating what happened to missing soldiers. Supplied: The Missing
A new film 'The Missing' celebrates two unsung Australian humanitarian efforts of WW1 – the Australian Red Cross Wounded and Missing Enquiry Bureau and post-war Australian Graves Workers.
The unprecedented death toll of the First World War generated a mass of grief.
Particularly heartbreaking was the vast number of dead who were "missing" – their bodies never found.
"If still today we don't have a third of those who are lost in that war," says Dr Bart Ziino, historian of war and grief at Deakin University, "then try to imagine that after 1918 when those numbers were even higher."
In 1915 the newly formed Australian Red Cross Society set up a volunteer network of Information Bureaus to help families of the missing discover what had happened to their loved ones.
Integral to the network was Vera Deakin, young daughter of Prime Minister Alfred Deakin, who headed up the Australian Red Cross Wounded and Missing Enquiry Bureau's overseas offices.
"You're talking of hundreds, hundreds of Australians volunteering their time for the duration of the war," says Professor Melanie Oppenheimer, Chair of History at Flinders University and historian of the Australian Red Cross Society.
Then, for three years after the war ended, 1100 volunteer ex-servicemen and new recruits laboured on the now-silent battlefields consolidating burial sites into newly created cemeteries and locating missing bodies where they could.
"Their role was to identify and exhume dead soldiers and then to rebury them, and photograph the place where the cross was marked for each soldier," explains Associate Professor Fred Cahir, historian at Federation University, whose grandfather Frank volunteered for Graves Detachment work after surviving Gallipoli and the Western Front.
It was "a very grizzly job", says Associate Professor Cahir.
"They were working for the bereaved at home," says Dr Ziino.
Featuring rarely seen historic images from the Victorian RSL and Australian Red Cross Society archives the documentary includes interviews with Professor Melanie Oppenheimer and Dr Bart Ziino and incorporates original music by Federation University Arts Academy Director Associate Professor Richard Chew.
Skillfully crafted and edited by director Jary Nemo, the eleven-minute film is a moving and visually rich reflection on war, grief, commitment and loss, a fitting vehicle to commemorate the centenary of the Great War's aftermath.
"I wanted to create something which feels cinematic and modern but connects you to what it might have felt like at the time," says Mr Nemo.
'The Missing' is the first output of the 'Ordinary People in Extraordinary Circumstances' project collaboration between Federation University Australia, independent film company Wind & Sky Productions, Australian Red Cross Society and RSL Ballarat.
A digital gallery, book and education resource kit are in production and are due to be released in early 2020.
'The Missing' can be freely viewed online at: windsky.com.au/the-missing/
'Ordinary People in Extraordinary Circumstances' is supported by the Victorian Government through the Victoria Remembers Major Grants Program.
"I am proud to be able to continue the Victorian Government's track record of supporting communities that are working hard to maintain our proud war heritage and pass it on to future generations," says Hon Robin Scott MP, the Victorian Minister for Veterans.
Credits
Featuring: Bart Ziino and Melanie Oppenheimer Film Directed by: Jary Nemo Film Written and Produced by: Lucinda Horrocks and Jary Nemo Executive Producer on behalf of Federation University: Fred Cahir Music by: Richard Chew Research Advisors: Fred Cahir, Moira Drew, Katrina Nicolson, Linda North, Melanie Oppenheimer, Sara Weuffen, Carole Woods and Bart Ziino Archival photographs and footage courtesy of: Anzac House RSL Victoria, Australian Red Cross Society, Australian War Memorial, Central Highlands Libraries, Deakin University Library, Family of Stanley Addison, Museums Victoria, State Library of New South Wales, State Library of South Australia, State Library of Victoria, University of Melbourne Archives and US National Archives Music: Sun Rim: Music by Richard Chew and Ian Dixon. The Windhover: Music by Richard Chew. Solo Violin; Stephen Morris. A View of the Sky: Composer Richard Chew. Produced by Richard Chew and Tom Robinson. With Thanks to: Gillian Anderson, John Cahir, Sandy Cahir, Julie Cotter, Joanna Day, Alan Douglass, David Fitzroy, Leigh Gilburt, Sam Henson, Andrew Hope, Heather Horrocks, Maurie Keating, John MacDonald, Georgia Melville, Kristine Morgan, Brendan Nelson, Paula Nicholson, Fred Pratt, Lynne Redman, Matt Smith, Alex Tascas, Kristen Thornton, Sharon Turley, Creative Victoria, Deakin University, Flinders University, the Melbourne Shrine of Remembrance and Royal Historical Society Victoria. Produced in collaboration with: Federation University Australia, Australian Red Cross Society and RSL Ballarat Created with the support of: the Victorian Government Acknowledgements: Project production and development took place on the lands of the Wathaurung, Boon Wurrung Wurundjeri and Kaurna peoples. We would like to acknowledge these Traditional Owners and pay our respects to their Elders past, present and future. Licencing: Creative Commons BY-NC-ND 4.0 International. Production Company: Wind & Sky Productions Copyright with: Wind & Sky Productions ©2019.