October 29 - November 4, 2023: Issue 603
Australia's New America's Cup Campaign Announces 17 Sailors For Squad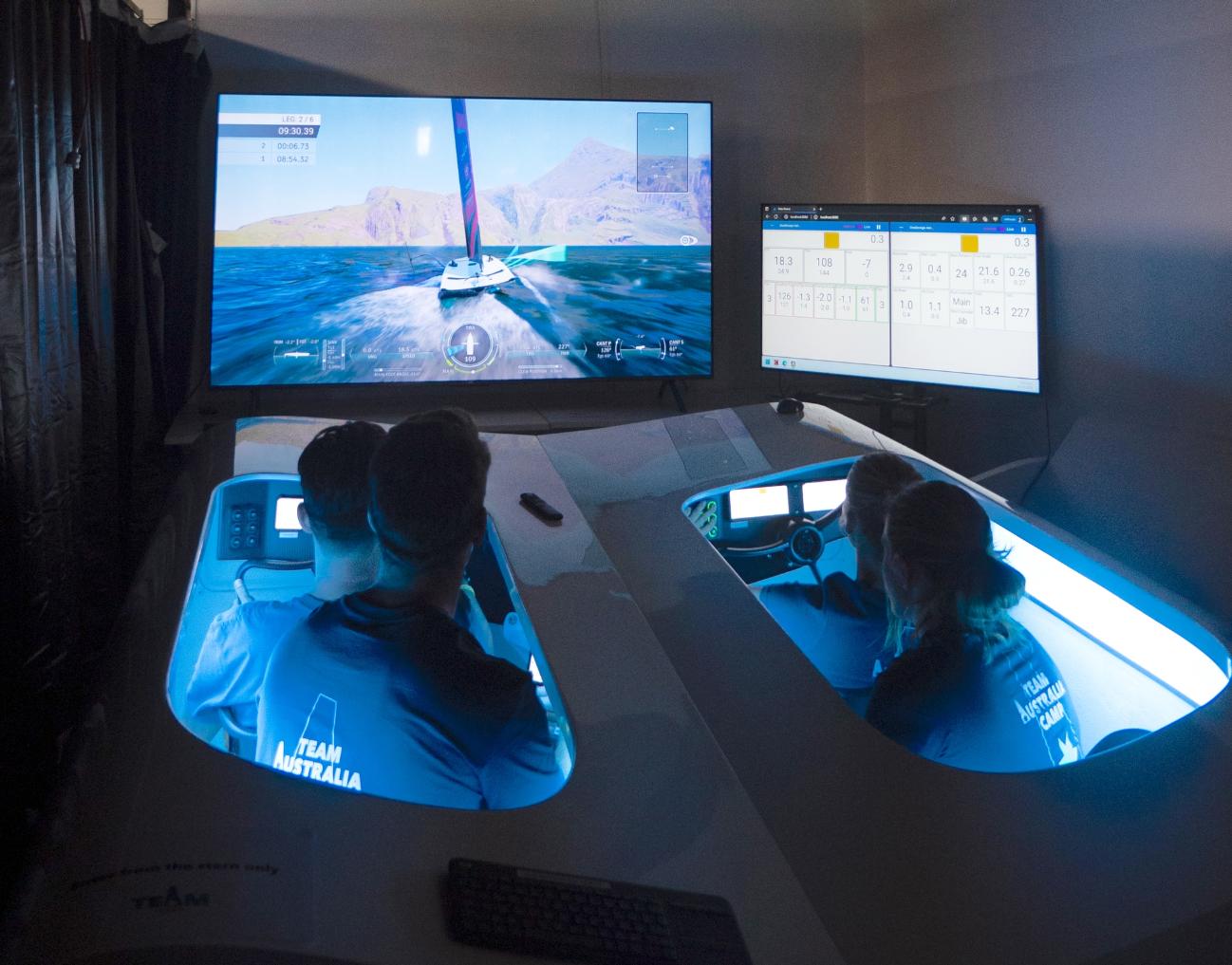 AC40 foiling yacht simulator
A squad of 17 of Australia's top performing sailing women and youth athletes have been revealed by Team Australia Challenge Patron John Bertrand AO to spearhead the nations return to the America's Cup in the Youth and Puig Women's Regattas in 2024.
Among the squad are medal winning Olympians, world ranked sailors, multi-national and international champions in fleet and match racing and SailGP trailblazers.
The Team Australia Challenge Squad includes a number of Pittwater sailors from Palm Beach Sailing Club, former members of Avalon Sailing Club and current members of the Royal Prince Alfred Yacht Club and Manly 16ft Skiff Sailing Club.
The Team Australia Challenge Squad are: Finn Alexander, Tash Bryant, Lucy Copeland, Nina Curtis, Lisa Darmanin, Miles Davey, Jack Ferguson, Evie Haseldine, Tom Needham, Max Paul, Olivia Price, George Richardson, Harry Smith, Mara Stransky, Cole Tapper, Zoe Thomson and Annie Wilmot.
Head selector for the Women's team John Bertrand AO said the campaign was the next generation opportunity to stop the skills drain from Australian sailing where many of the world's best sailors are produced and then compete for other nations in international competition.
"We have the best sailors in the world, the best opportunity to attract and build sailing sporting skills and now we are back at the pinnacle event for our sport that can build the pathway to keep and celebrate our exceptional talent," he said.
John Winning, a multi campaign winning skipper and head of the selectors for the youth team, said the field of contenders was overwhelming and proved the need to build a pathway for so much talent to have opportunities to represent Australia.
A gruelling selection process over many months, with leading Australian sailing luminaries participating on the selection panel, reduced a field of over 130 applicants from across the country to the new 17 person sailing squad.
Selector Glenn Ashby commented: "Our search went far and wide to find sailors happy to step outside their comfort zone and be part of pioneering Australia's future America's Cup generation. We haven't been involved for a very long time and the AC40 with the simulator is the perfect way back in for us as a nation."
Several athletes qualify for both the youth and women's campaigns delivering a dynamic pool for the final teams to challenge in the 12 nation competitions in Barcelona next September and October.
Squad member and Olympic silver medallist Olivia Price said it was an inspiring time for women in sailing to be able to tangibly see the competitive opportunities and she said the energy and ability among the selected team members was exhilarating.
"This campaign has the ability to transform women's sailing in Australia. We are so excited to be able to pioneer this for all Australian sailors," Olivia Price said.
Youth squad member, Olympic campaigner and current 2nd World Ranked 49er sailor Max Paul said the opportunity to compete in the America's Cup was the pinnacle of his sport and the Everest dream for every competitive sailor.
"Australia's re-entry in this competition is so important to us and we are aiming to make our nation proud again with such a legacy to uphold," he said.
With many of the Australian squad also aiming for the 2024 Paris Olympics and competing internationally in other classes, the Team Australia Squad coaching and operations crew are scheduling intense time for the base camp simulator and on water training across the Australian summer to prepare athletes.
Philanthropic support has enabled the Team Australia Challenge to purchase the high tech AC40 foiling yacht simulator that will now be used to start an intensive training program to get the athletes prepared for some of the most high-speed performance sailing on the planet.
The simulator incorporates a pair of AC40 cockpits, helm wheels, control devices and instrumentation displays, replicating precisely those in the one-design AC40 monohull foiling yachts that sail with a team of four sailors – two on helm and two trimmers.
Nathan Outteridge, helmsman for Emirates Team New Zealand who says the simulator is an essential training tool. "It is a vital tool for our overall programme and has been key to getting everyone up to speed and familiar with the AC40 set-up. It's very realistic with the windward/leeward course default as well as pre-start tactics. The system is modelled to create the effect of windshifts, gusts and waves."
The Campaign has announced sailing apparel specialists Musto and sporting eyewear brand Bolle as product partners and launched an online fan club to build national support.
About
Team Australia Challenge is the official entry in the 37th America's Cup Youth and the first Puig Women's Regattas. The Campaign is a not-or-profit entity managed by a volunteer board and has John Bertrand AO and John Winning as Patrons. It is supported by the Australian Sports Foundation.
The Team Australia Challenge campaign was confirmed in April 2023 by the organiser's of the 37th America's Cup as one of 12 national Youth and Women's competing nations.
The Team Australia Challenge is the official national entry in the 37th America's Cup, to compete in the youth America's Cup and the first Women's America's Cup competition in Barcelona 2024.
This will be history in the making as the newest competition for the world's oldest sporting trophy, revolutionising pathways through state-of-the-art technology for youth and women athletes in professional and amateur sailing on the global stage.
We are aiming to win the newest prize in the oldest competition and transform Australia's existing legacy with the America's Cup. This will be a technology and high-performance led sporting campaign of national significance. The Team Australia Challenge campaign is underway to deliver two national teams to the start line in Barcelona with corporate and product sponsorship and a full communications and promotions campaign. Starting from our Race Entry Acceptance and Campaign Launch in February 2023 we have a calendar of opportunities and milestones our supporters can share.
A national call-out for applicants was launched for qualified Women and Youth (under 25) sailors during April and May 2023. Applicants were received from every state in Australia and a panel of selectors, led by Patrons John Bertrand and John Winning Jr have been assessing, against stringent criteria, for final team selections expected to be announced by the end of September, 2023.
The International Youth & Women's Challenge teams will compete in the newly designed AC40 foiling yachts, developed by Emirates Team New Zealand. The Youth & Women's AC regattas will be staged out of Port Olimpic in Barcelona with 12 national teams competing in each regatta. Australia will race against New Zealand, United Kingdom, France, Italy, Switzerland, Spain, Canada, USA, the Netherlands, Sweden and Germany.
Qualifying series group races will be staged in identical craft during September and October 2024. The Women's finals race will be broadcast globally as part of the 37th America's Cup telecast.
The journey to and during the competition in the 37th America's Cup will be filmed for an international documentary with Skydance Sports.
More at: www.teamaustraliachallenge.org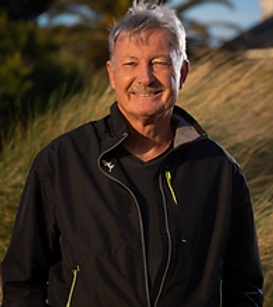 John Bertrand AO
International yachtsman, businessman, philanthropist, John Bertrand skippered Australia 11 to victory over the US team Liberty to win the 1983 America's Cup.
The victory was considered by the Confederation of Australian Sport as the 'greatest team performance in 200 years of Australian sport'.
The victory broke 132 years of American domination, the longest running streak in modern sporting history.
John competed in five America's Cups and two Olympic Games over 25 years of international competition. He is a triple world sailing champion.
He has a Master of Science from MIT in Boston, graduated from Monash University with a Mechanical Engineering Honours degree, and has an Honorary Doctorate from Victoria University. He is a Vice Chancellor Professorial Fellow at Monash University.
John is an entrepreneur. He built companies in the marine industry, property development and media industries, including co-founding and launching a digital media company on NASDAQ in the United States.
He was chairman and president of Swimming Australia from 2013 until October 2020 with the simple vision of becoming world's best in everything they undertook. Athletes, Coach's, Administration.
He led what could be considered the greatest turn around in Australian Olympic history when as chairman in 2013, he took over a largely dysfunctional organisation coming out of the London Olympics with one gold medal, to becoming the most successful Australian Olympic swim team of all time.
The swim teams 9 Olympic golds won in Tokyo represented over 50% of all gold medals won by the entire Olympic team across all sports.
John is chairman of the Sport Australia Hall of Fame. He continues to mentor young aspiring Olympians and business entrepreneurs.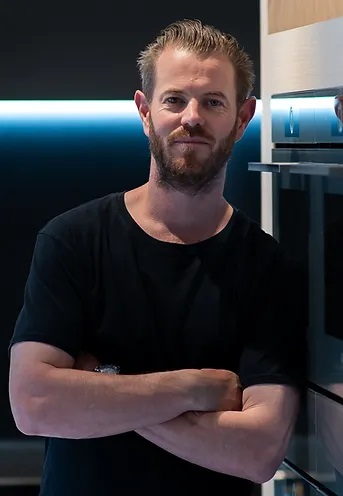 John Winning
Champion sailor John Winning's passion for the sport began as a child, when he followed in his father's footsteps learning to sail at the Vaucluse Amateur 12 Foot Sailing Club.
John was successful from an early age when he became the 29er World Champion as an 18-year-old in 2002.
He later moved into sailing 18 footers with a skiff sponsored by Appliances Online, the online appliance retailer he founded in 2005, where he immediately recorded top-five placings in a very competitive international fleet of some 30 teams.
While his business commitments as Founder of Appliances Online and CEO of Winning Group reduced his sailing career, he did set his sights on the Rolex Sydney to Hobart and was aboard when Perpetual Loyal won line honours in 2016.
In 2018, he sailed with his father on the boat Winning Appliances, in honour of the six sailors who lost their lives in the tragic 1998 Sydney to Hobart. He also returned to 18 footer racing in 2018-19, as skipper of Winning Group, and came runner up in Giltinan World Championships that year and again in 2021.
In 2022, John launched a new online business, Andoo, a name that came from his grandfather's sailing boat Yandoo. With the opportunity to lease one of the world's fastest monohull yachts Comanche, John rebranded it to Andoo Comanche, a nod to his sailing heritage and a name synonymous with everything that the Andoo business stands for - combining skill, sustainability and technology to generate an incredible performance and experience.
John skippered Andoo Comanche to line honours victory in the 2022 Rolex Sydney to Hobart Yacht Race. In the 2023 season, as skipper of 18 footer skiff Andoo, John won the Giltinan World Championships.
John is excited to be Patron of the Team Australia Challenge and is looking forward to supporting Team Australia, as they proudly represent Australia in the inaugural Women's and Youth America's Cup in Barcelona.
Team Australia Challenge Squad Members
Finn Alexander - NSW
Finn competes in the ILCA class and is currently 9th on the Men's World Rankings.
His first outing winning the Youth World Championships in 2016 has been followed by performances across local and European championships and included being named Australian Youth Sailor of the Year in 2017. He also competes in yachting team events and in 2020 was named with the Royal Sydney Yacht Squadron Team of the Year.
In 2022 he was tactician on the MC38 Season Champion winning yacht and has had podium wins in tactical and strategy positions on Farr 40's and with the Australian Match Racing National Championships coming 2nd in 2019. He is currently sailing with the Australian Olympic team aiming for Paris and scored a 10th in the Men's European Championships ILCA class and 2nd at the Europa Cup in Italy in 2023.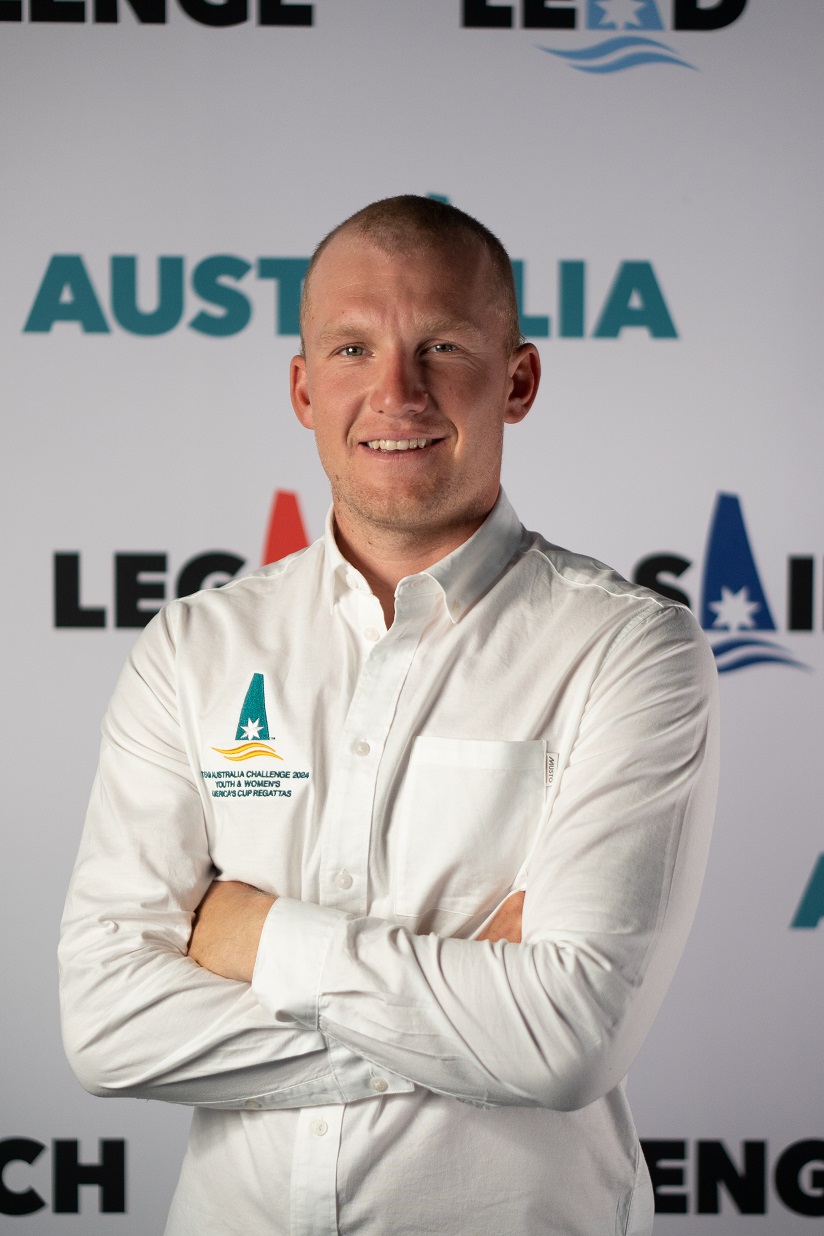 Tash Bryant - NSW
Tash has competed at the highest levels of IQfoil and the 49er FX, initially completing an Olympic campaign in the 49FX class followed by windsurfing. She was 29er Youth World Champion in 2016 and Australian Female Sailor of the Year in 2017. She qualified Australia for a place in 2020 Olympics in 49erFX. At 22 years old she is now competing on the Australian SailGP team.
She is a passionate foiler across multiple water sports, including winging and prone foiling and coaches female sailing while also studying a Bachelor of Mechanical and Mechatronic Engineering.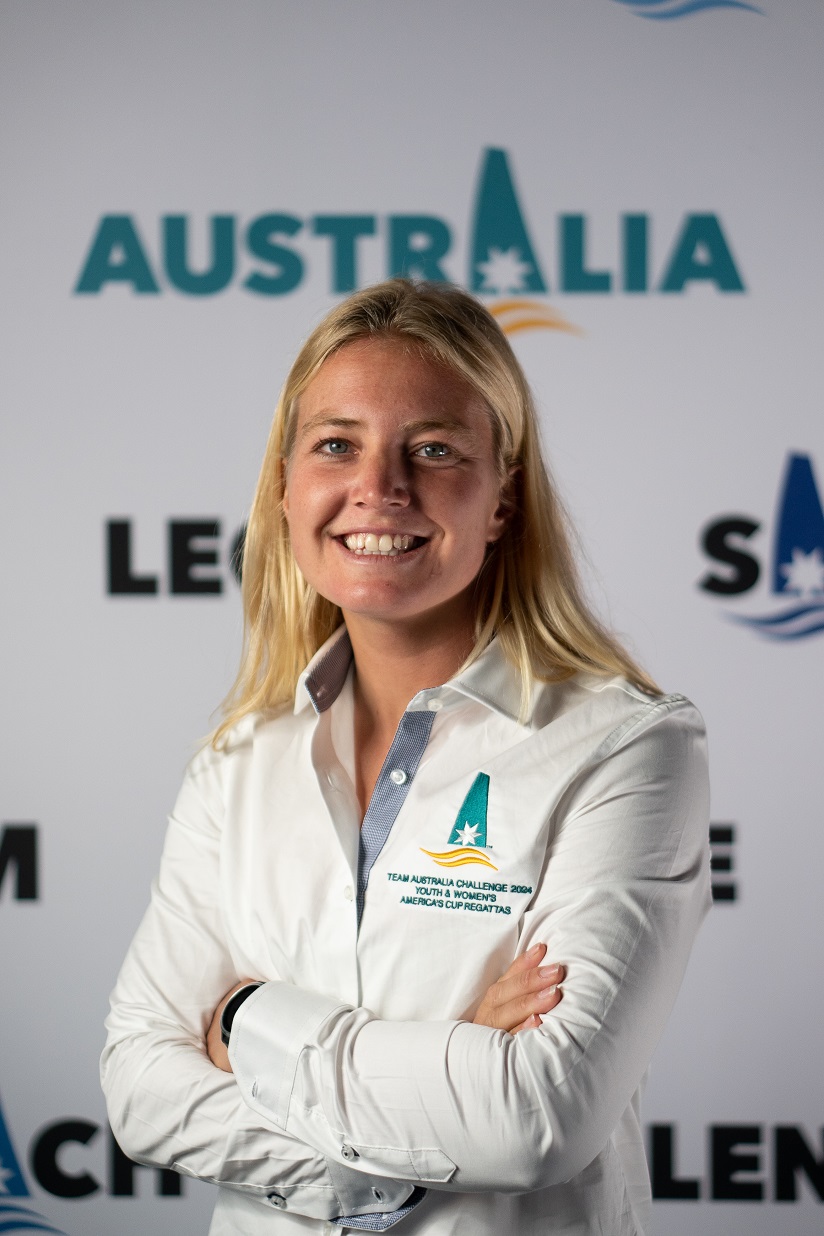 Lucy Copeland - NSW
Lucy was selected in 2012 and 2013 on the Australian Youth Sailing Team to compete at Youth Worlds in Catamaran Class winning silver at both events. When the Nacra 17 was announced as the Olympic Catamaran Lucy stepped into the class as a youth team. In 2016 she earned selection to the Australian Sailing Squad and has been competing on the Olympic circuit since, finishing a best of 5th at the Miami World Cup event.
In 2020 she was selected for the RSYS Youth America's Cup Team for Australia but unfortunately the event was cancelled due to COVID. Since 2022 she has been part of the Australian SailGP team in a strategy role scoring two seconds and a first place in Season 3 events.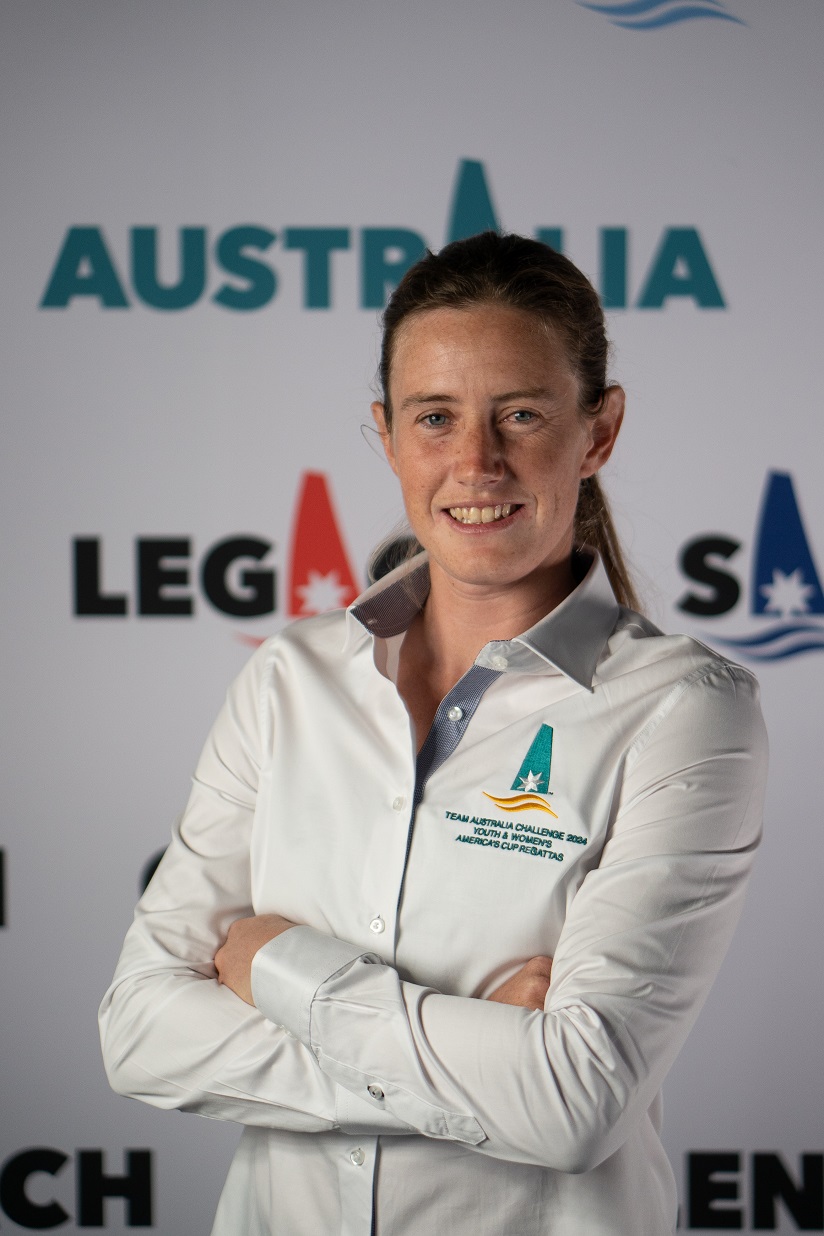 Nina Curtis - NSW
London 2012 Olympic silver medallist, Nina has pursued elite level, threshold breaking sailing achievements including participating on the third place winning Team Brunel Volvo Ocean Race in 2017/18 and being the first female Season Champion in Sail GP on the Team Australia Season 2 win.
She was a member of the World Sailing Rolex 'team of the year' win in 2022 and named NSW/ACT Female Sailor of the Year in 2022.
Early in her career Nina shone on podiums taking 1st at the ISAF World Cup (Melbourne) in 2013 and taking podium spots in World Cups throughout 2015 and 2016. Her trophy cabinet boasts gold silver and bronze medals from ISAF Match Racing World Championships and World Cups.
Nina was named Australian Female Sailor of the year in 2010 and 2012. She went on to campaign the 49er FX winning a third in the 2016 World Cup. She has also crewed numerous ocean races with great success and continues to sail on SailGP Team Australia.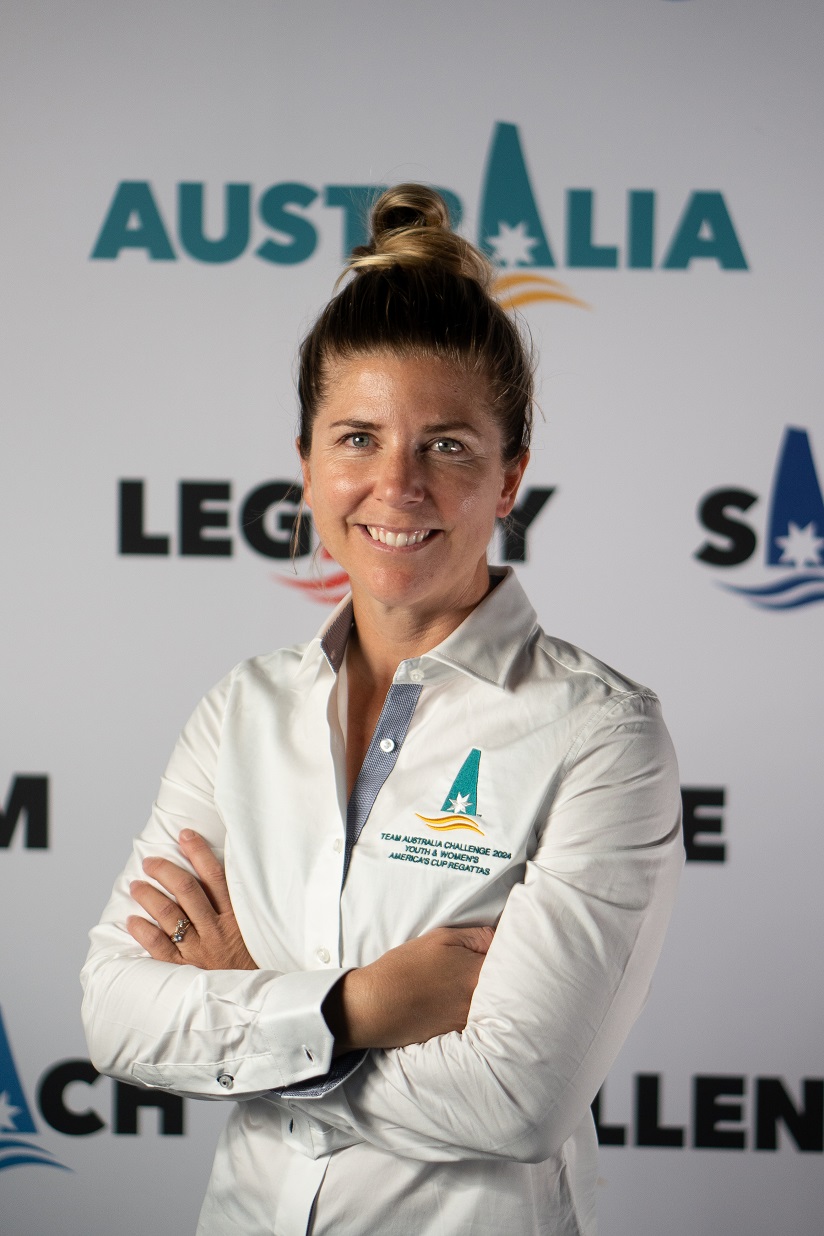 Lisa Darmanin - NSW
Lisa has been an Australian Sailing Team representative since 2013. She won a Silver Medal in the Nacra 17 class at the Rio 2016 Olympics and finished 5th at the Tokyo 2020 Olympics.
Throughout her career, Lisa has consistently delivered outstanding results at World Championships in the Nacra class. Between 2014 and 2020, she clinched a total of 4 World Championships medals.
Lisa was awarded Australian Female Sailor of the Year in 2015, 2016, and 2020 and UNSW Female Athlete of the Year in 2011, as well as the Ben Lexcen Scholarship from 2011 to 2013.
Beyond her competitive pursuits, Lisa is a commentator and presenter for sailing on the international stage, sharing her insights and passion for the sport with a global audience.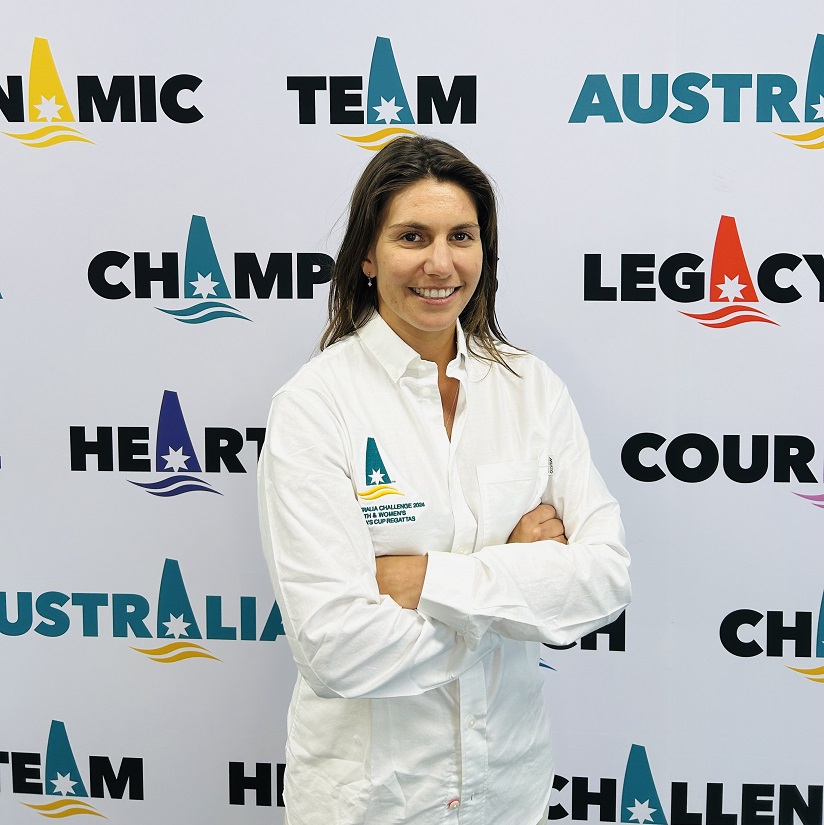 Miles Davey - NSW
Miles was twice named Australian youth national champion in the 29er class in 2017 and 2018, also competing at international events and being named Australian National Champion in the class in 2017. Notably attending 2x Youth Worlds winning a bronze medal in 2018 in Texas Corpus Christi.
In his more recent 49er campaign, he was third at Sail Sydney and competed in European and world championships and ranked highly at the Junior Worlds at Lake Como in 2022. His best achievement to date in the 49er class was finishing 13th at the 2021 Worlds in Oman.
He has campaigned a NACRA 17, crewed the 49er and enjoyed sailing/racing his moth in 2020. He also races 18ft skiffs becoming the Super Cup winner in 2023 and finishing 8th at the JJ Gilitan worlds in 2023 on Balmain private.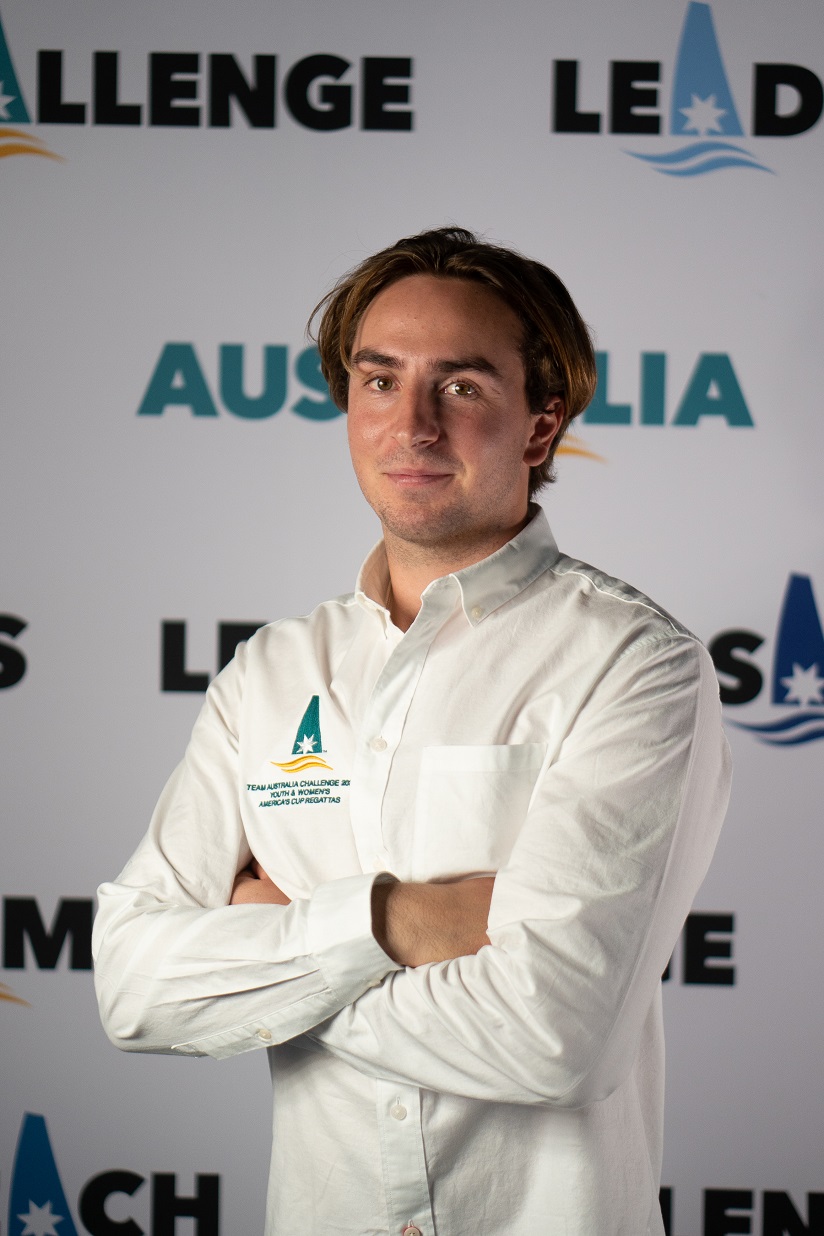 Jack Ferguson - NSW
Jack Ferguson is a member of the Australian Sailing 49er Futures Squad and is the current 49er Junior World Champion. He has won 5 National Championships across the Optimist, International 420 and Waszp classes. He currently campaigns in the Moth class as the Junior National Champion and is a member of the Enzedder 69F team.
In 2021 he was named Royal Sydney Yacht Squadron Yachtsman of the Year and has held a NSW Institute of Sport Individual Performance scholarship since 2019.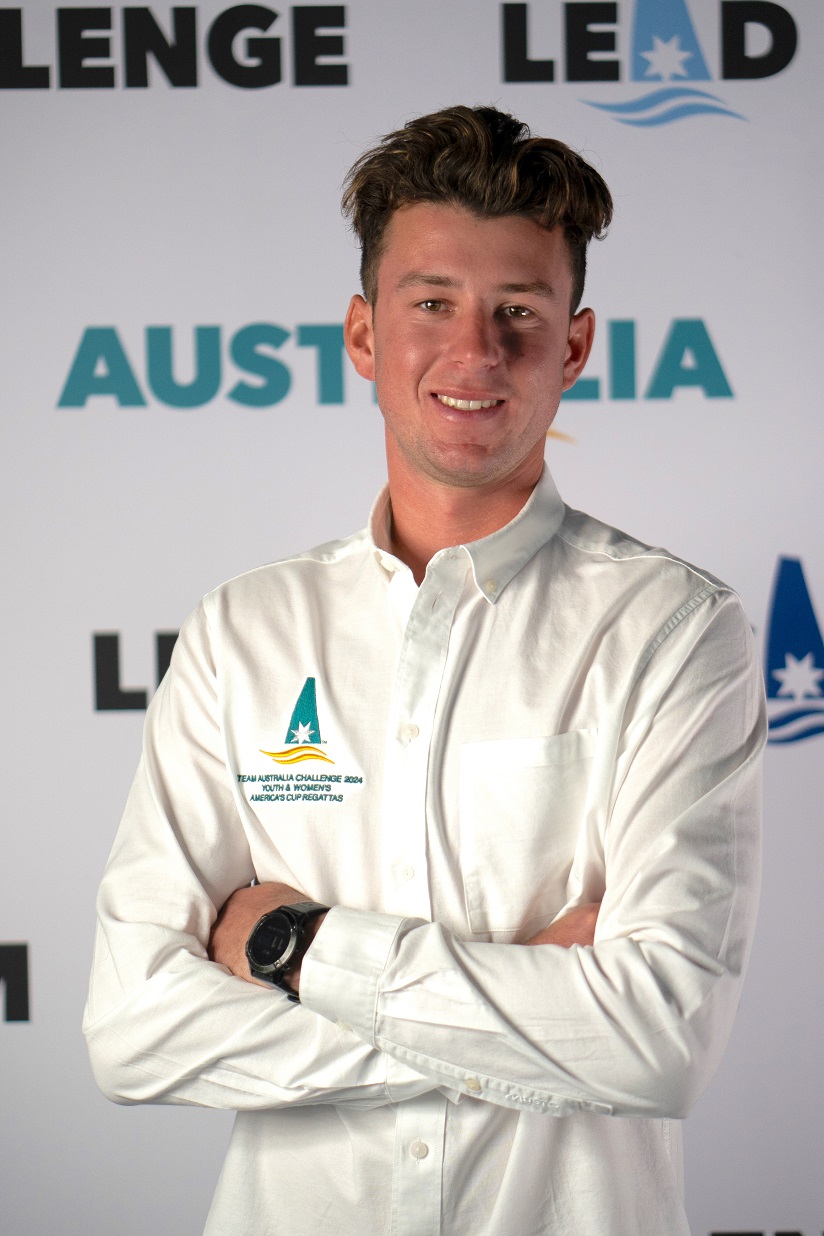 Evie Haseldine - NSW
Evie sailed at a national level from age 11, taking to the water in the Flying 11, Eliot 7s, Sabots and 29er class. She started her elite sailing journey in the mixed youth Catamaran class, the Nacra 15 winning at National Championships and the Australian Youth Championships and qualifying to represent Australia at the World Youth Championships and the Youth Olympic Games.
Throughout high school Evie juggled intensive sailing commitments competing internationally at 5 regattas, attaining podium results. She also began the Development Match Racing training with the CYCA Youth Academy.
After joining the Nacra 17 Fast Track Program with the Australian Sailing Team in 2021 she has now joined Olivia Price on an Olympic Campaign for Paris 2024 in the 49er FX class. The pair have been successful with podium results including a bronze at the World Championships in 2023. Evie is currently a finalist for Australian Youth Sailor of the Year.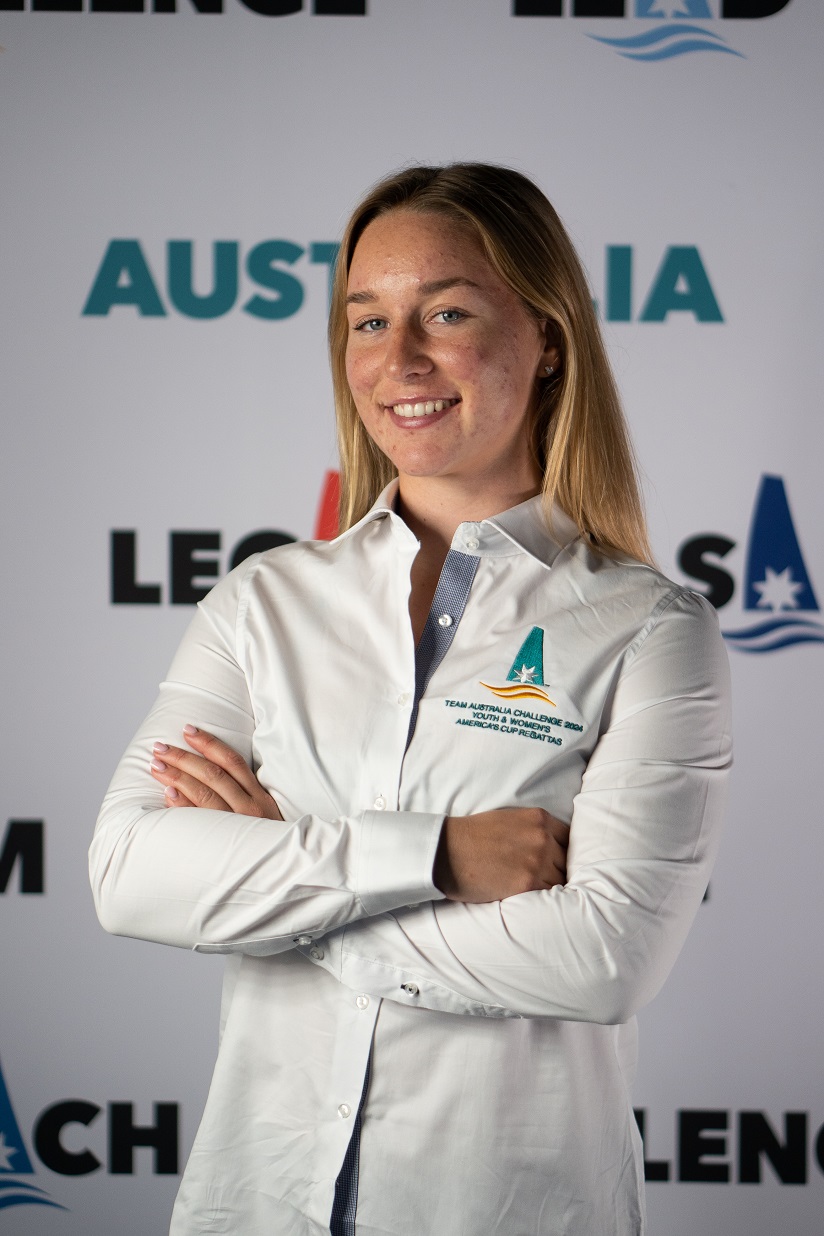 Tom Needham - QLD
Tom is a member of the Australian Sailing Squad campaigning for the Paris Olympics as a helm in the 49er class He is currently ranked 8th in the world in the class. He was named Queensland Youth Sailor of the Year in 2018 and Open Male Sailor of the Year in 2022. Tom competed in World championships scoring 2nd place in Sail Sydney in 2019 which he topped with a first place in 2021. During 2022 and 2023 he has competed highly at the North American Championships and on 49er European and World Championships and the Oceanic Wing Foil Championships. In 2023 he placed 2nd at the Sailing World Cup Netherlands.
He currently works as a hydraulic engineer for SailGP and is completing a Mechanical and Aerospace Engineering degree at the University of Queensland.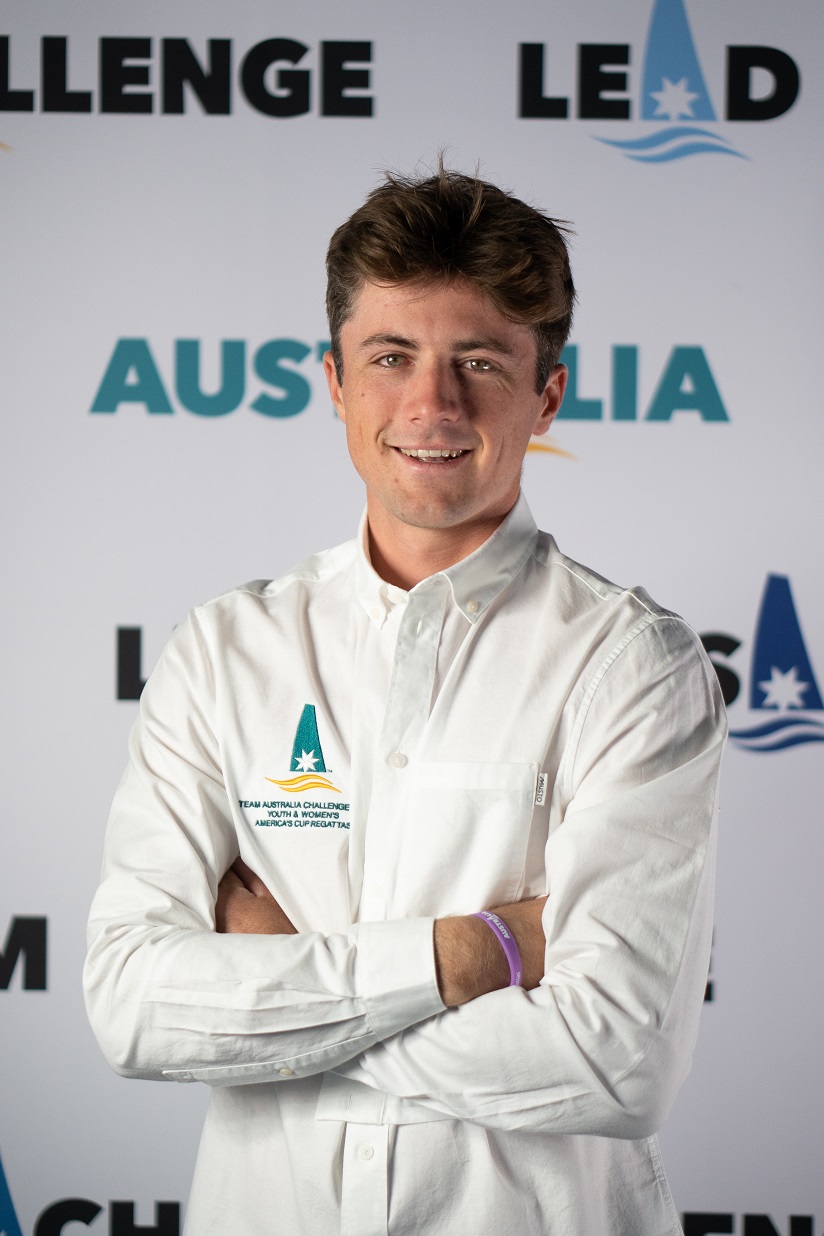 Max Paul - NSW
Max is a current member of the Australian Sailing Squad and is currently placed 2nd in the World 49er rankings and is also placed on the World Match Racing Rankings.
This year he has placed 2nd in the 49er Sailing World Cup Series and first place in the Sail Melbourne International 49er Regatta. He also scored 2nd in the Hardy Cup Youth International Match Racing Regatta and top ten in other racing including Australian 18ft Skiff National Championship.
Last year he similarly had strong international results including 2nd at the 49er u23 World Championships and won the Sail Sydney International 49er Regatta.
Max was named 29er Australian National Champion in 2018 and 2019, the same years he came 2nd in the Open World Championships (2018) and 3rd in the World Sailing Youth World Championships (2019).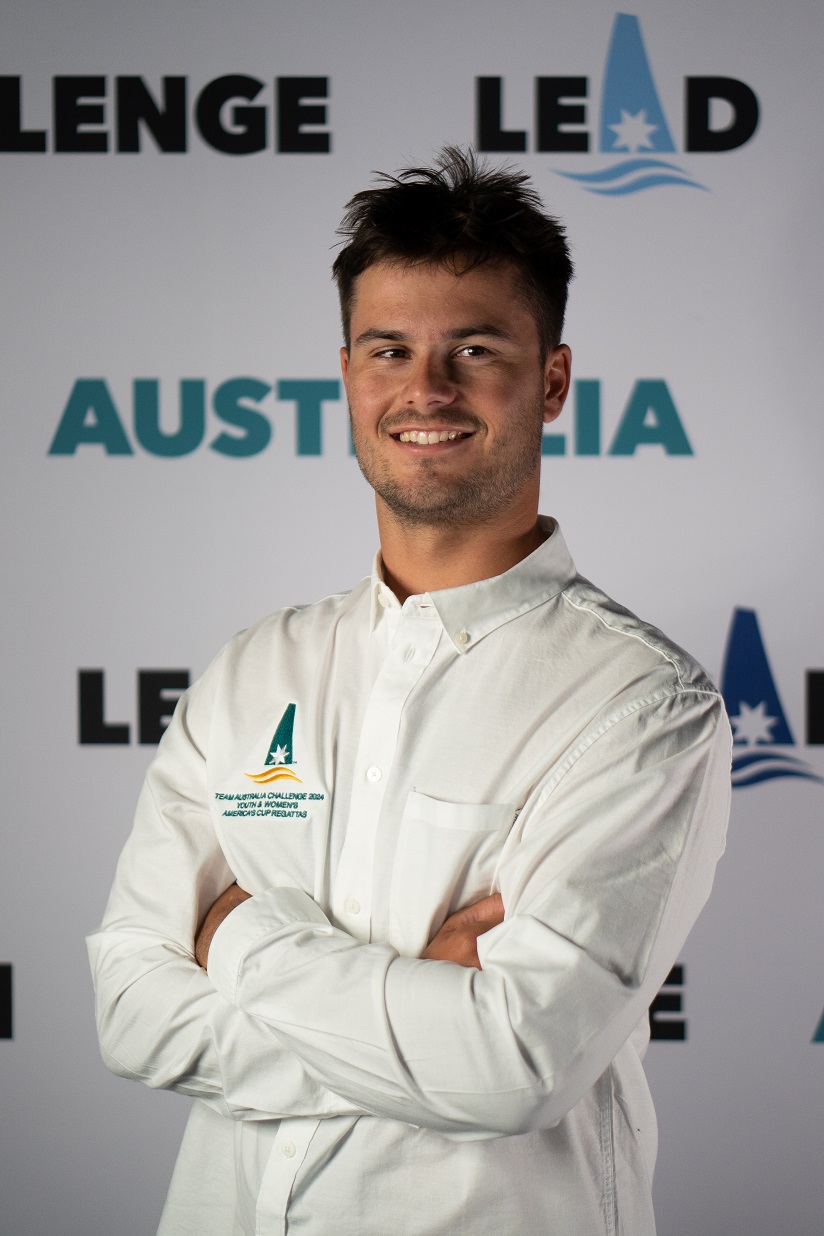 Olivia Price - NSW
Olivia started competing on the world sailing stage aged 16, and at 18 skippered the win for the Silver Medal at the London 2012 Olympic Games. Olivia became the youngest female sailor ever to win an Olympic Medal.
Olivia then campaigned in the 49erFX Olympic Skiff Class, and in her first year achieved 3 podiums in the brand-new class. In 2015 she achieved a Bronze Medal at the Palma Euro Cup.
Olivia challenged female sailing boundaries, competing in the high powered SuperFoiler Grand Prix circuit as the only female in the league and in 2022, after a coaching stint and study hiatus, she is aiming again for podium at the Paris 2024 Olympics. She is a member of the Australian Sailing Team campaigning successfully in the 49er FX, winning a bronze at the Allianze Regatta last year after just 6 months with crew mate Evie Haseldine, and a recent bronze medal at the World Championships in The Hague, booking Australia a quota spot at the Paris Olympics.
Olivia has been a dedicated coach, particularly nurturing next generation female sailors and has excelled as a sailing commentator and broadcaster.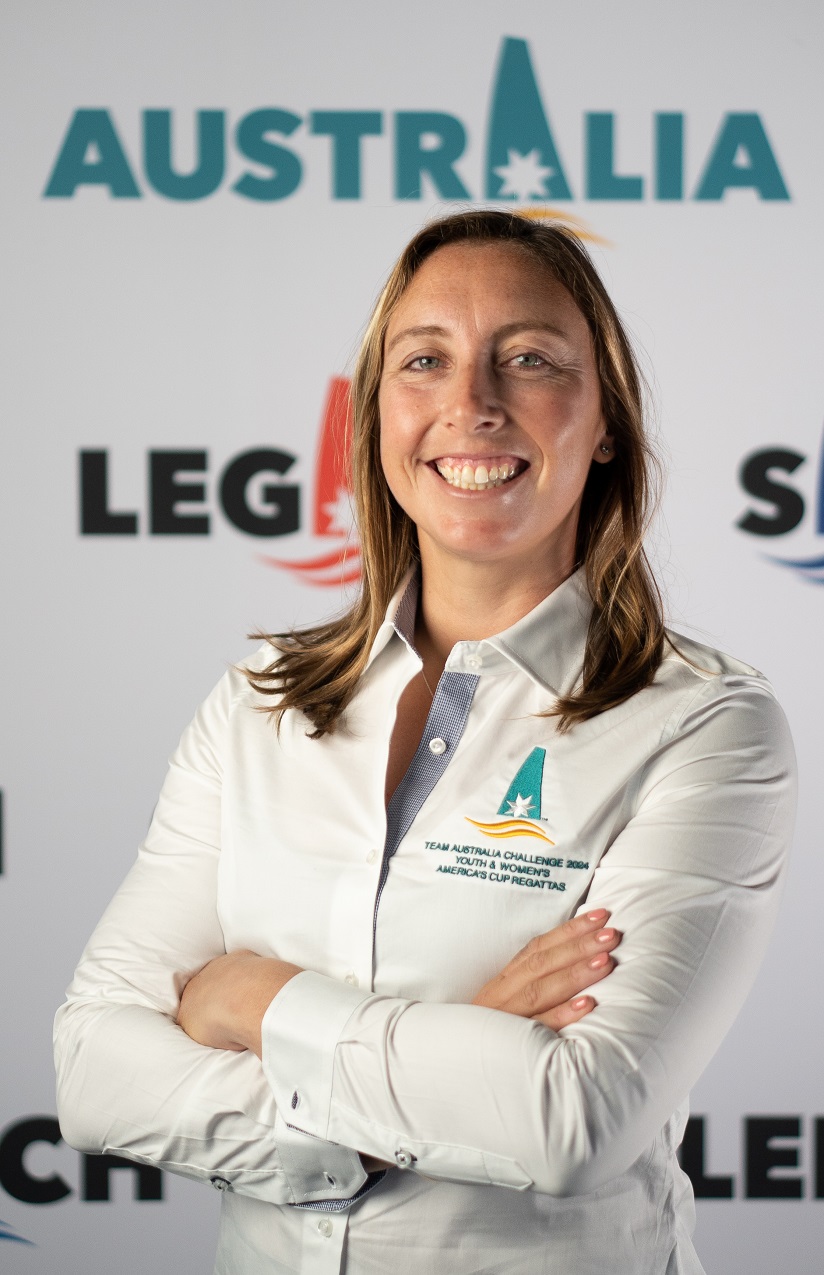 George Richardson - NSW
Starting out as a member of the NSW Youth Sailing Team, George won the Centerport International Youth Match Racing Regatta. He crewed on 29er's, Flying 11's and 13ft skiffs. He has won titles in both Match Racing and Fleet Racing at the Australian National Titles and the Hardy Cup. He has also been a successful podium winning crew member in a number of offshore races as well as made the Match Racing World Tour Final and came 3rd overall in the American Grand Slam series.
George crews in the Etchell class, winning the Australian National Etchells Championship in 2022 as well as winning the Australian Gold Cup crewing on TP52 Gwelio, on which he also scored a second place in the 2022/23 Rolex Sydney to Hobart race.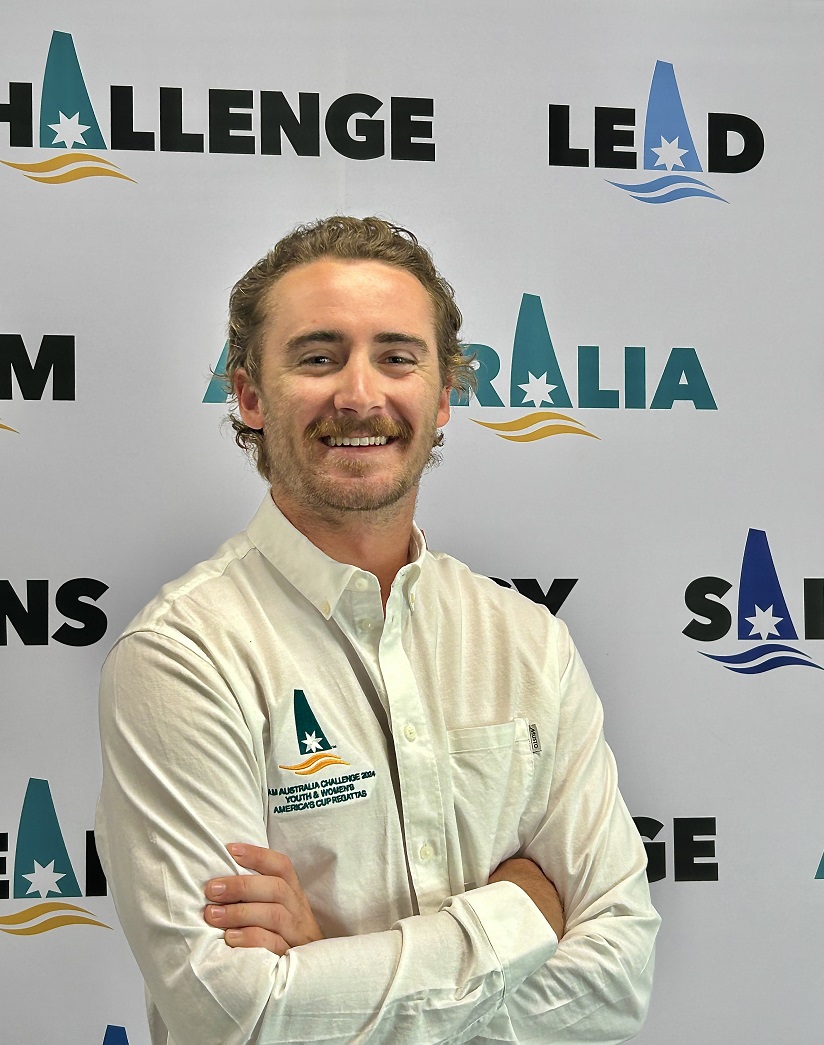 Harry Smith - NSW
Harry is a highly competitive sailor and skilled rigger who has been aboard race yachts such as maxi Andoo Comanche for a slew of Line Honours and handicap wins in 2022 and 2023 as well as wins and podiums on Maxi 72's, TP 52's, McConaghy 38's and J70's over the course of his professional journey. Early in his career he competed at a National and World level in the Etchell class whilst also taking out Queensland combined schools' competitions a number of times.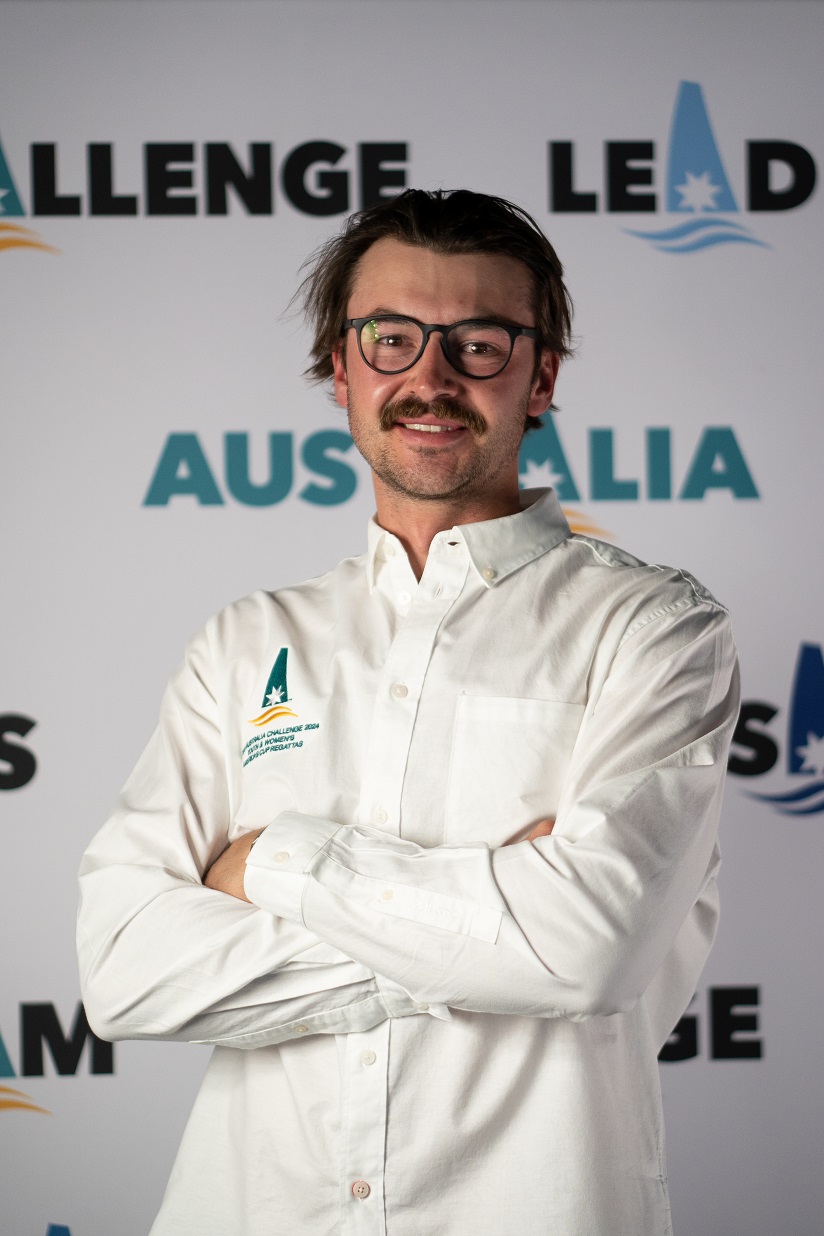 Mara Stransky - QLD
Mara is on the Australian Sailing Team campaigning for the Paris Olympics as an ILCA 6 sailor and this year featured highly in the European and World Championships and French Olympic Week. She had similar top ten spots across international competitions from 2019 to 2022 including 4that the Sailing World Cup and first place at Keil Week last year.
After being named Queensland Female Sailor of the Year annually from 2018 to 2023 Mara was named Australian Female Sailor of the Year in 2022, a title she is again a finalist for in 2023.
She has been Australian Female Laser Radial National Champion in 2019, 20, 21 and 2023.
Coming through the Queensland Academy of Sport Sailing Program she was part of the Australian Tokyo 2020 Olympic Team. Apart from her ILCA sailing she is a dedicated team sailor crewing 23 international regattas aboard a 50ft performance catamaran plus 10 0ffshore races.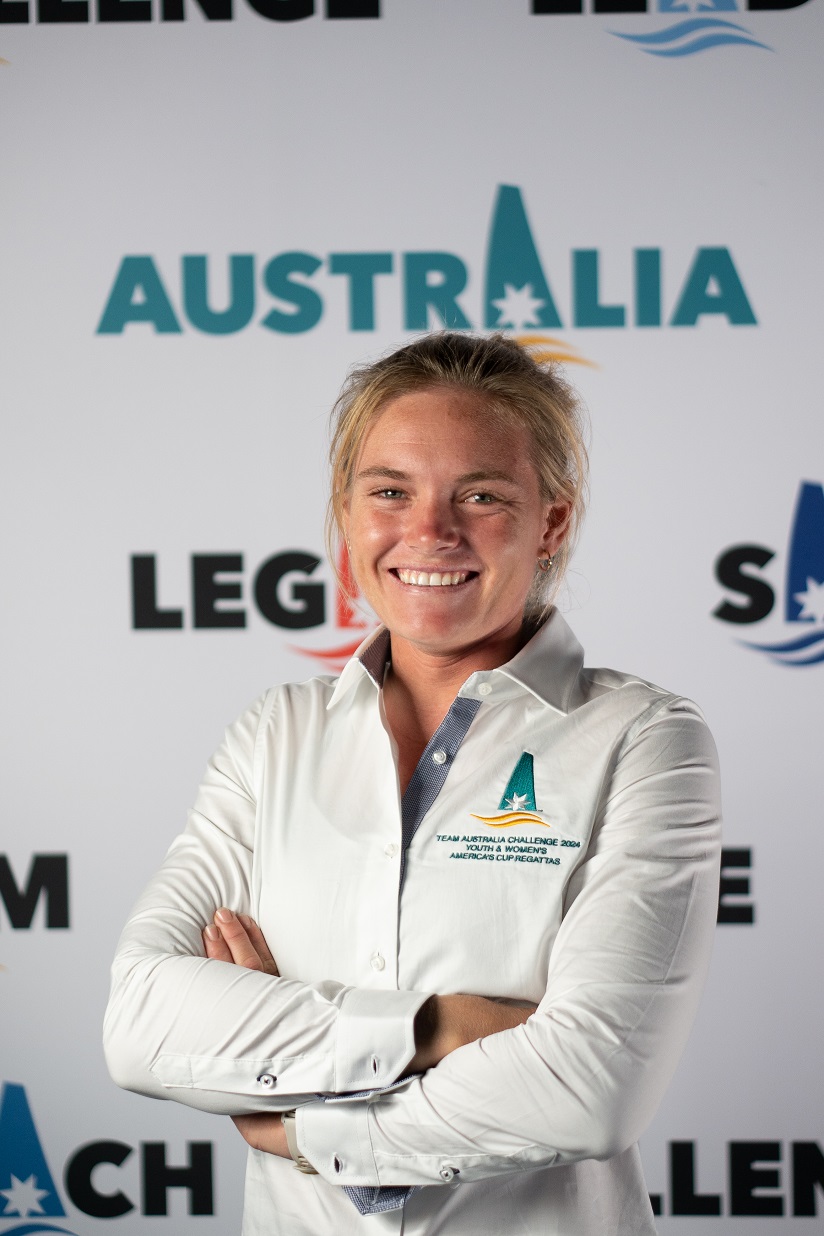 Cole Tapper NSW
Cole is focussed on the 2023 World Youth Match Racing Championships with a goal to win a World Championship for Australia and better his current World Match Racing Open Ranking of 20 - the highest ranked Australian.
As a school student he won the NSW and Australian Optimist Teams Racing Championships and was first several times in NSW and Australian Schools Teams Racing Championships. In fleet racing Cole has had podiums in the NACRA 15 and 420 class including first places in the New Zealand Nationals and 2018 U17 Junior European Championships.
In Match Racing, he has won the NSW and Australian Youth Championships, the Bolle Youth International and scored 3rd at the World Match Racing Tour US Grand Slam. He gained 9th on the Overall World Match Racing Leaderboard for 2022.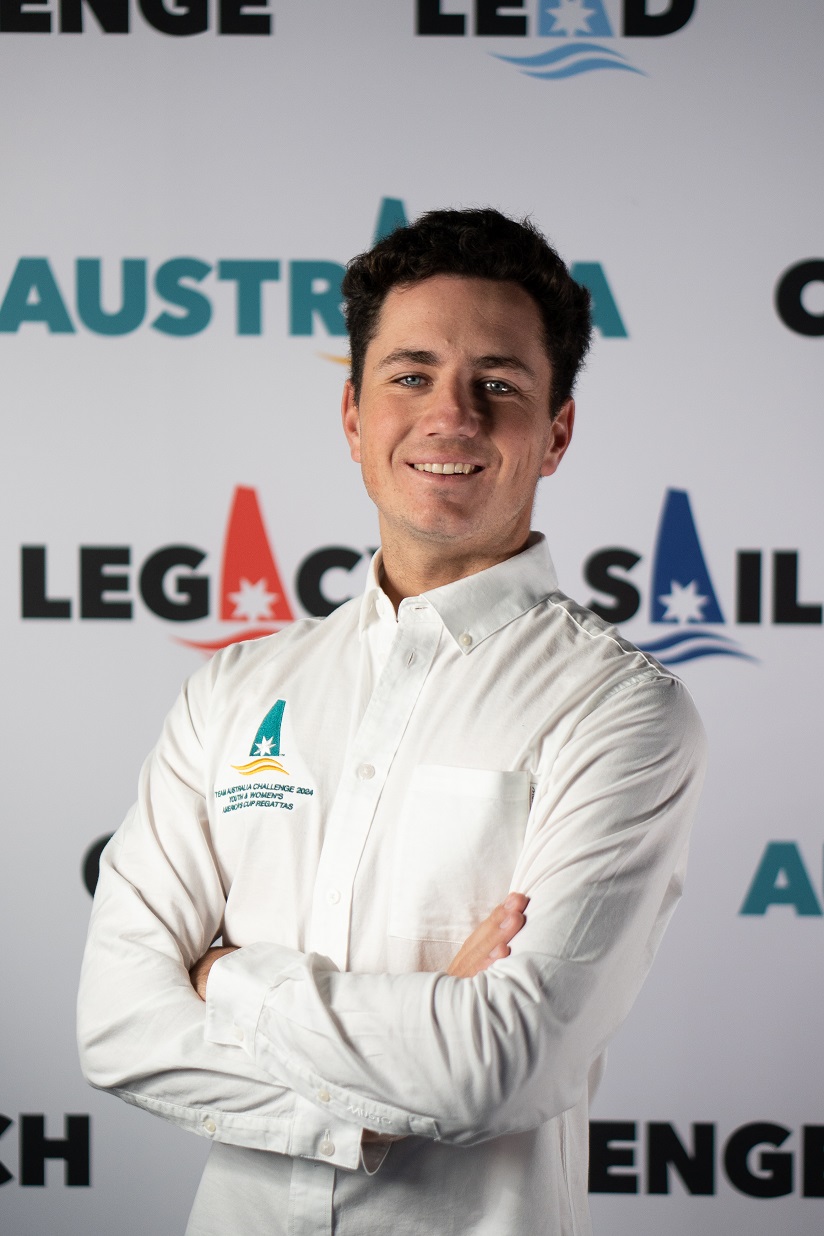 Zoe Thomson - WA
Zoe has been a member of the Australian Sailing Team since 2018 sailing the ILCA class, coming through a competitive youth sailing career that saw her Youth World Champion in 2016 and Australian Champion in Open Skiff, Laser 4.7, Laser Radial, National 125.
She was named West Australian female sailor of the year in 2019,2021,2022 and 2023 and is an Australian Institute of Sport 'Podium Level Athlete'. This year she came second at the Palma World Cup and featured highly in the European Championships in 2022 and 2023 and the World Championships in Oman in 2022. She is a finalist for Australian Female of the Year 2023.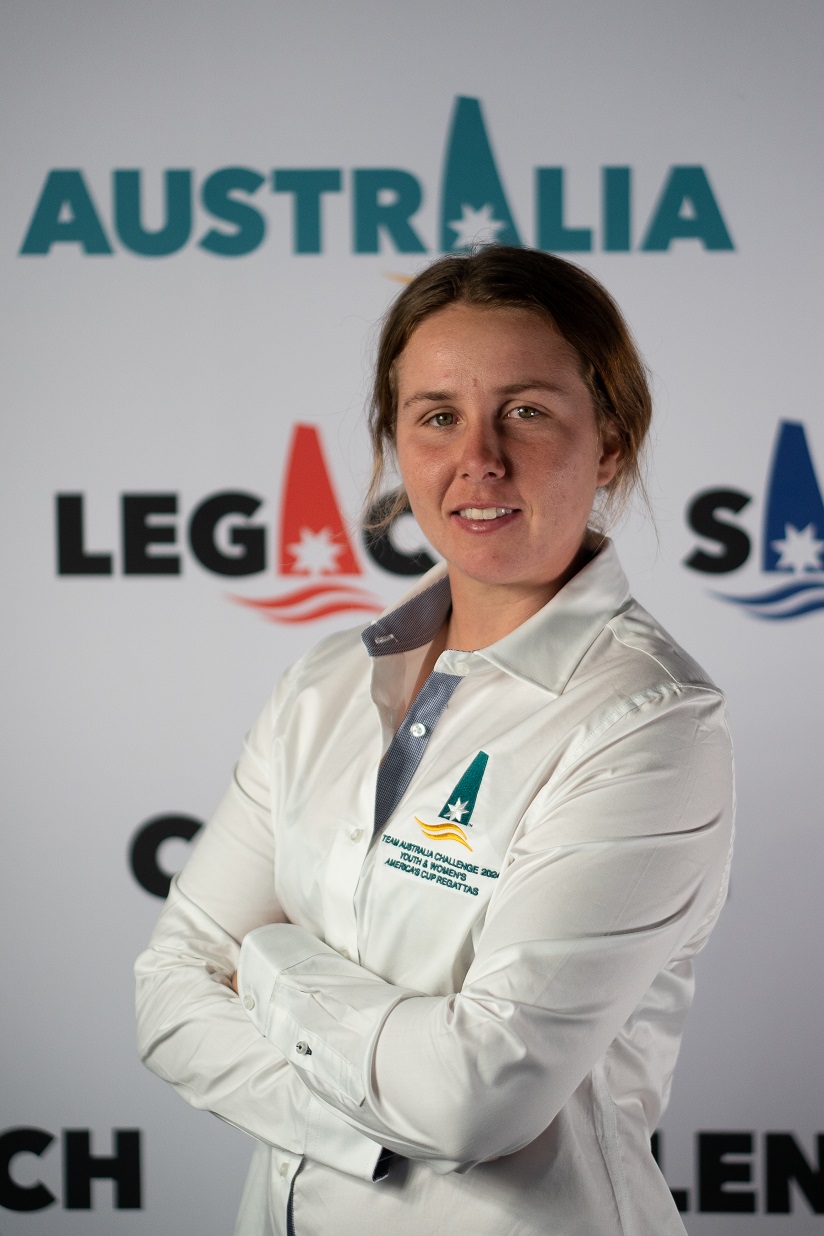 Annie Wilmot – NSW
Annie has an impressive track record of securing world titles and multiple Australian titles. Annie is a member of the Australian Sailing Squad, currently campaigning for 2024 Paris Olympics in the 49er FX class.
Last year she placed 4th at the Allianz Regatta World Cup and achieved 16th at the World Championships in 2022. She won Sail Sydney in 2021 and Sail Melbourne in 2022. In 2018 she rated 11th at the ISAF World Championship which secured a quota spot for Australia for the Tokyo 2020 Olympics.
In her youth career Annie was named Youth World Champion in the 29er class in 2016 and secured multiple first-place titles, including All Female Australian National, Australian Youth, New Zealand National and German National Champion in the same year. Annie was named Australian Female Sailor of the Year in 2017 and followed with a win in the U23 World Championship in 2018 and 2020.