May 27 - June 2, 2018: Issue 361
Needed: School For Plastic Bottle Cap Mural Project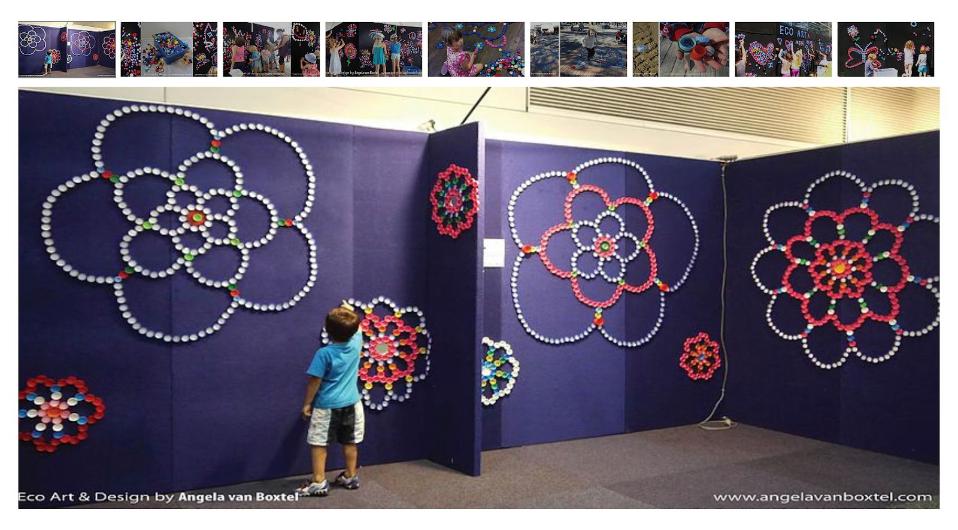 Needed: School for Plastic Bottle Cap Mural Project
I - Eco Artist & Designer Angela van Boxtel -am looking for a school that be interested in a Plastic Bottle Cap Mural project for their school. (There will be no fee to the school and all services and materials will be included free of charge into the project.) I am looking to do a project with a local Northern Beaches School primary school as part of my educational outcome of my Artist in Residency at Kimbriki.
I am interested in a school that already has a sustainable angle in their education program or focuses on healthy eating habits in their canteen or has a green team of parents at the school of some sort.
The fifth of June is World Environmental Day and this year the theme is focused on plastic pollution and encouraging all to make a stand to ban and diminish our plastic waste.
My bottle cap murals focus on the issue of single use plastics and the possibilities for reuse of these plastics into fun and educational tools.
So if you think your school would be interested then please email me with a short blurb why your school would be interested in such a project.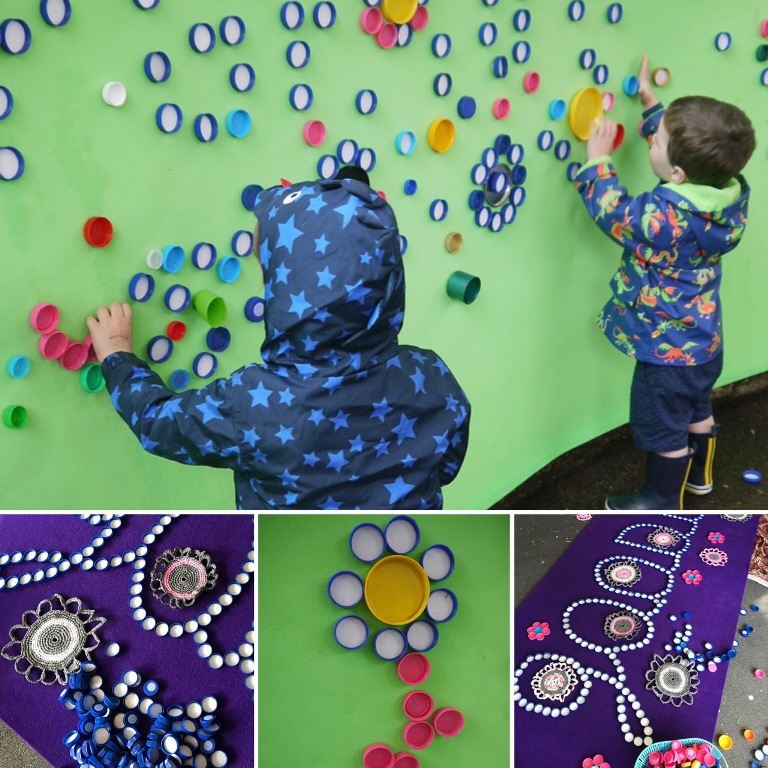 A while ago Pittwater Online News ran an item when Angela was collecting bottle caps for these projects. The Manly based artist is a frequent visitor to Pittwater, taking part in art projects and the summer series of ocean swims that support local surf clubs, both as a photographer and participant.
Eco Art & Designer Angela van Boxtel offers you interesting and fascinating creative projects and workshops in how to reduce waste and educate your audiences in an enticing and interactive way.
The Artist believes 'Less is more' and as such a strategy, less waste - less costs, eventually pays for it self.
Angela has worked with many local councils, at festivals and events and with schools and businesses.
Her creative ideas are engaging, original and ever evolving. They have captured an international following and lots of media attention over the years.
As an Artist & Designer she works closely with environmental groups to stay on top of important issues. Her Bottle cap Murals have featured at public places and festivals such as the Blackmores Open Day, Ocean Care Day Festival, Body, Mind & Spirit Festival, and the As Sustainable as Possible Festival.
Please email her on angela@angelavanboxtel.com if your school would be interested before June 1st 2018
More info on Eco Art & Design Angela van Boxtel at www.angelavanboxtel.com