October 28 - November 3, 2018: Issue 381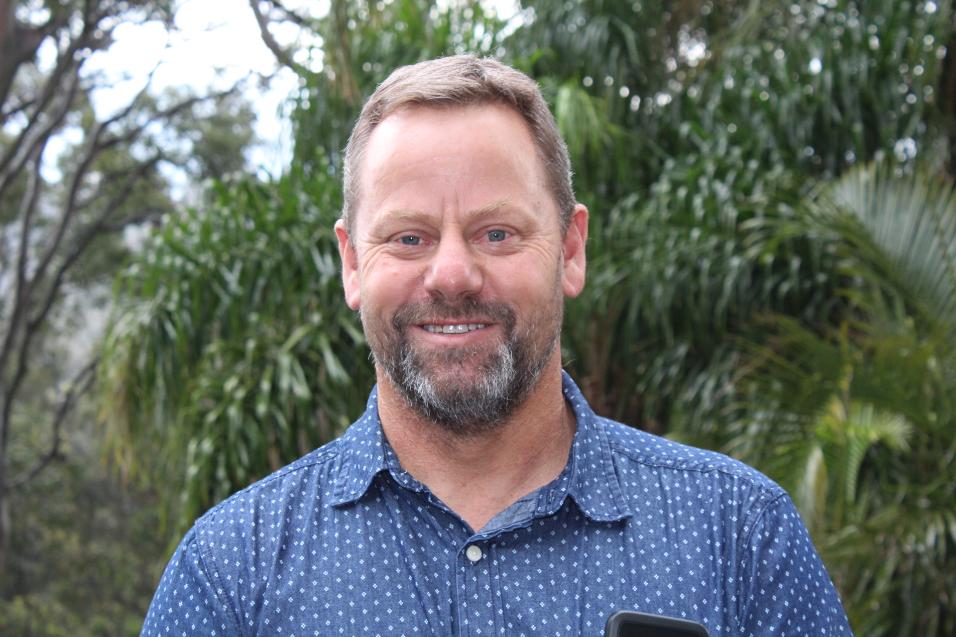 The Palm Beach Longboarders Old Mal-Log Rally 2018 is coming up on November 10th, entry form below, a chance for those who like to Hang Five to do so and those who like to watch this classic traditional form of surfing get a good dose of the great stuff.
Palmy welcomes surfers from all over the state - including former event winners Matt Chojnacki, Jye Byrnes, Jack Norton, Jace Pioli, Justin Bevan, Johnny Gill and Kai Ellice-Flint and old hands Bruce Channon from Palm Beach, Lynden Riley from Manly and Wollongong's Billy Morris. Keyo rider Tom Payne, is a former junior winner, and current Australian Open champion Declan Wyton has been invited. The girls event is filling up quickly. Local junior Minna Blackwell who got a third at the recent Australian Old Mal titles in Crescent Head will be one to watch.

This year, doing his inaugural Palmy Longboarders Rally, is Narrabeen Sports High Teacher Neale Ashby, a gentleman born and bred here who still loves his surfing and represented New South Wales as part of the NSW Team at this year's Nationals.
This week a small chat with someone who has had a passion for surfing from his knee-high to a grasshopper days:
The 2018 Australian Longboard Titles, you represented NSW as part of their Team. How was that?
These were held up at Cabarita this year. To get to the Australian Longboard Titles you needed to qualify through the N.S.W. State Titles. I surfed in three different Divisions; the over 50's, which is my age group, the Over 40's and the Over 40 Loggers. In the Australian Titles and finished in the top 10 in Australia within all three Divisions.
Loggers are limited to being single-fin boards only and is a more traditional style of riding longboards. In this there is a Juniors Division, an Open Division, which is open to all, and an Over 40's Division.
The Over 40's and Over 50's Divisions in the modern Longboards, are usually some of the largest Divisions as many longboarders are actually older guys. This shows up particularly in the Loggers as these guys have grown up with this and know these more traditional styles of surfing.
So, I was quite happy to finish in the top 10 there. The good thing about surfing for New South Wales is that you're part of a Team, so there's a bit more camaraderie involved too. With most other Comps. you're just in it for yourself. So, there's a much nicer aspect to competing at the Nationals.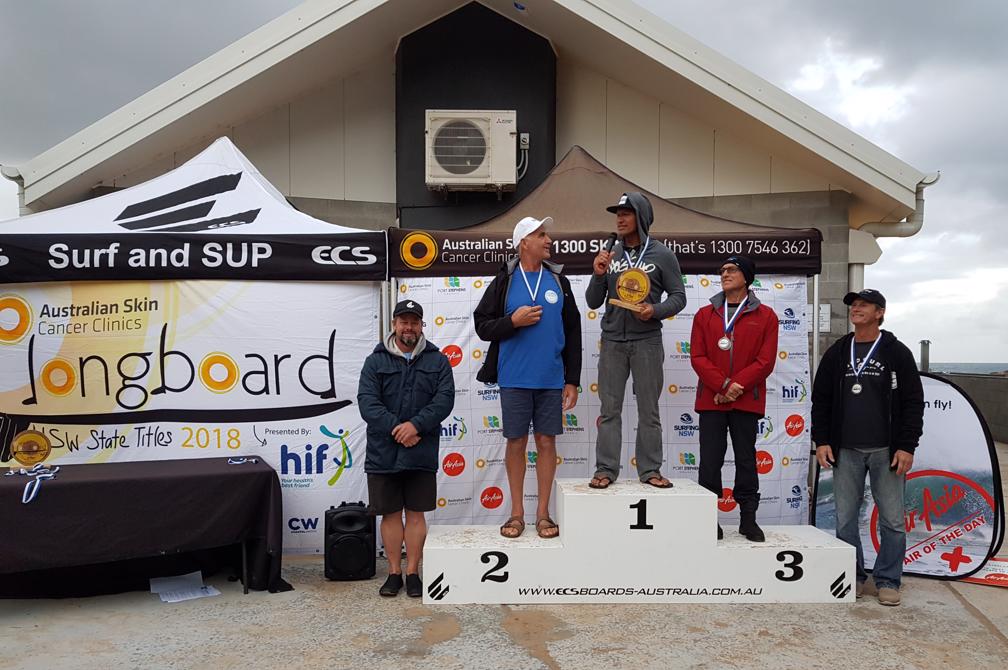 NSW State Titles 40 Logger presentation - photo by Ethan Smith/Surfing NSW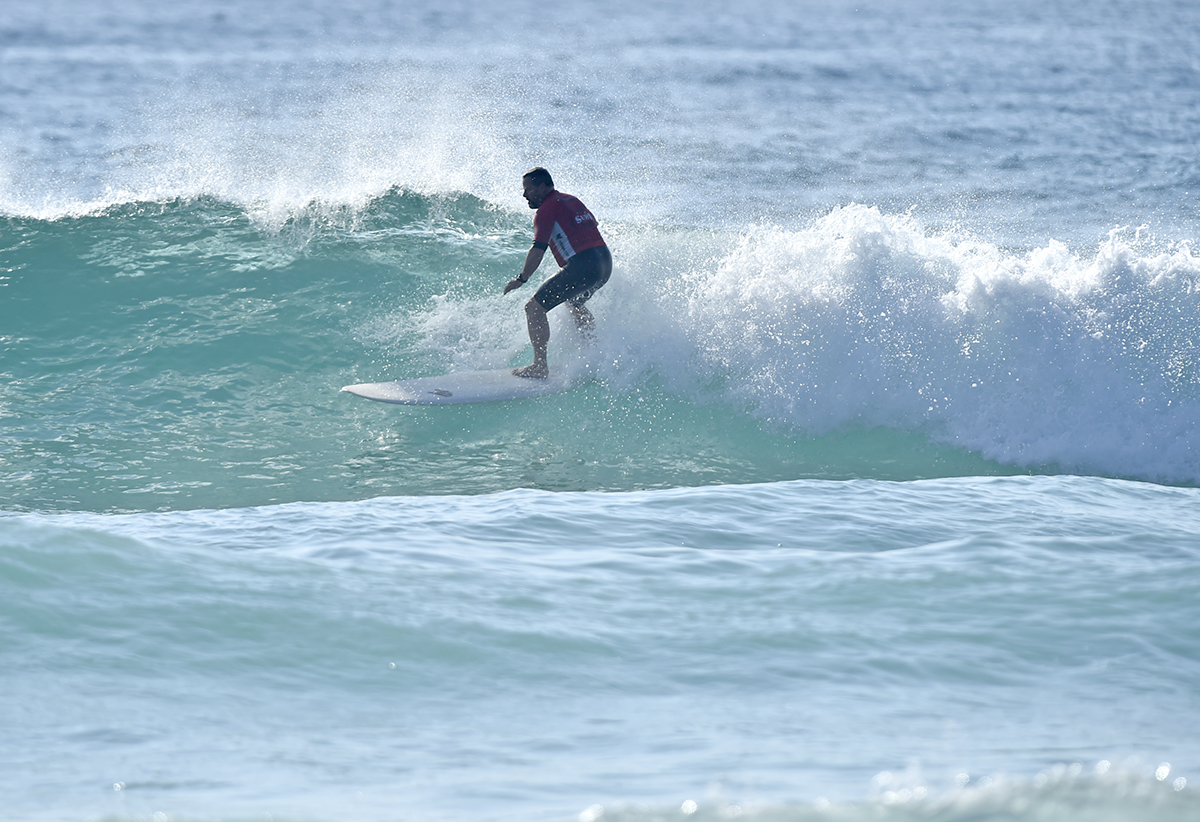 Neale at the 2018 Australian Titles - photo courtesy Surfing Australia
Sounds like it's a bit of a party too then?
Yes, in a lot of ways. When I went up to the Australian Titles I was talking to these guys from Western Australia who surf around Yallingup. There was another guy up from Tasmania, the only ones from Tassie, him and his son.
The Logger is a beautiful style of surfing too – very smooth?
Yes, it looks good too. I actually started surfing on shortboards and didn't do longboards until I was in my 30's.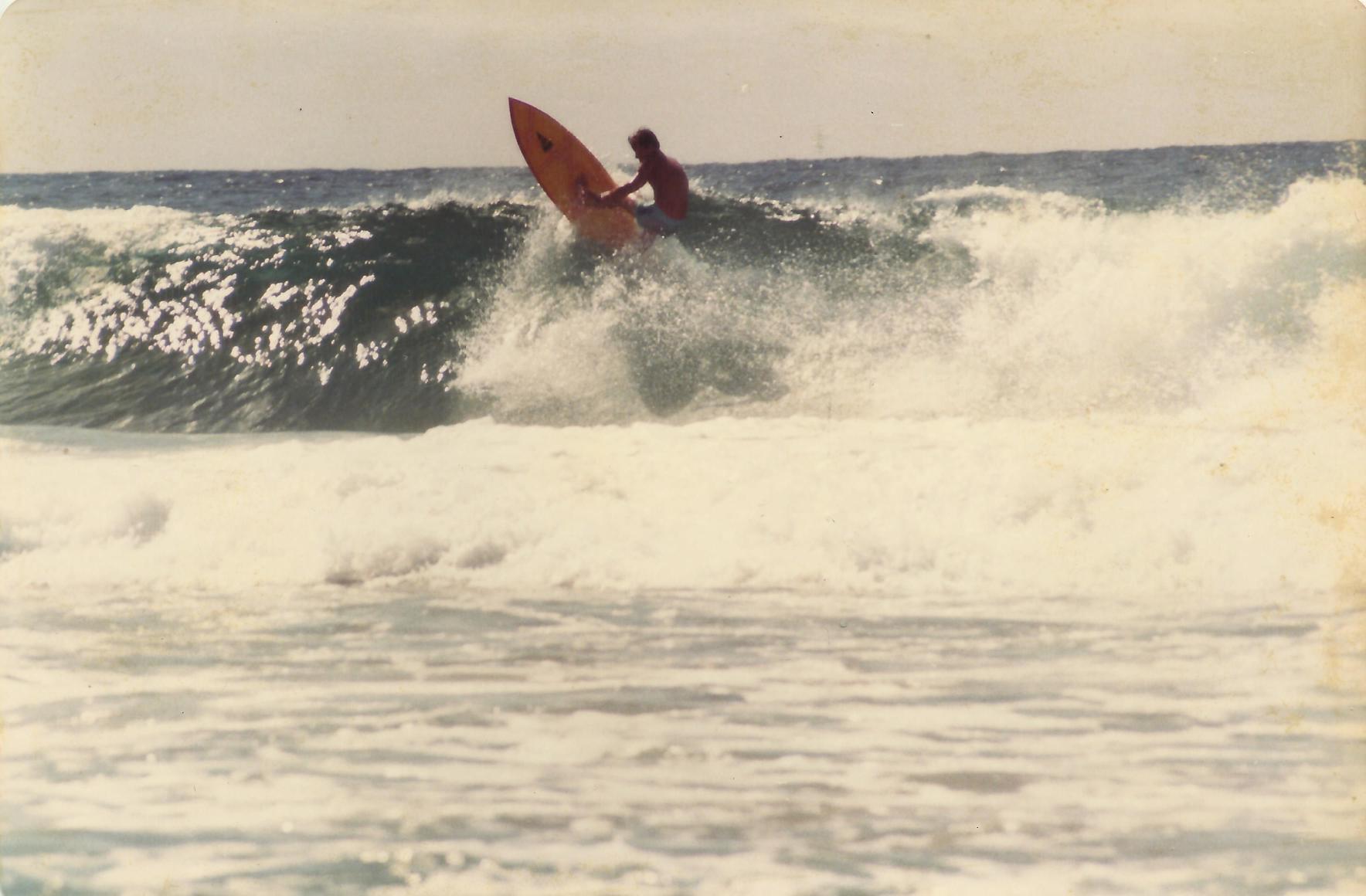 Neale in the 1970's on a shortboard
Back in the beginning I started on single-fin boards. They were just coming out of the longboards and boards were getting shorter and shorter. The single-fin boards were the only boards around.
They started developing twin-fins and have gone onto developing three-fins and even four-fins now, all different configurations. Even on my longboards, when I go in multi-age Divisions, I'll ride multi-fin longboards.
In longboards you now have high performance boards as well as the traditional Loggers. There are different techniques for riding each, and I like them all.
Where and when were you born?
I was born in Manly Hospital back in 1964.
I grew up around Collaroy. My father was a Life Member of Dee Why Surf Club. I have three brothers, Mark, Nick and Gavin, he made all of us go through Nippers. Even before we could walk, we were on the beach.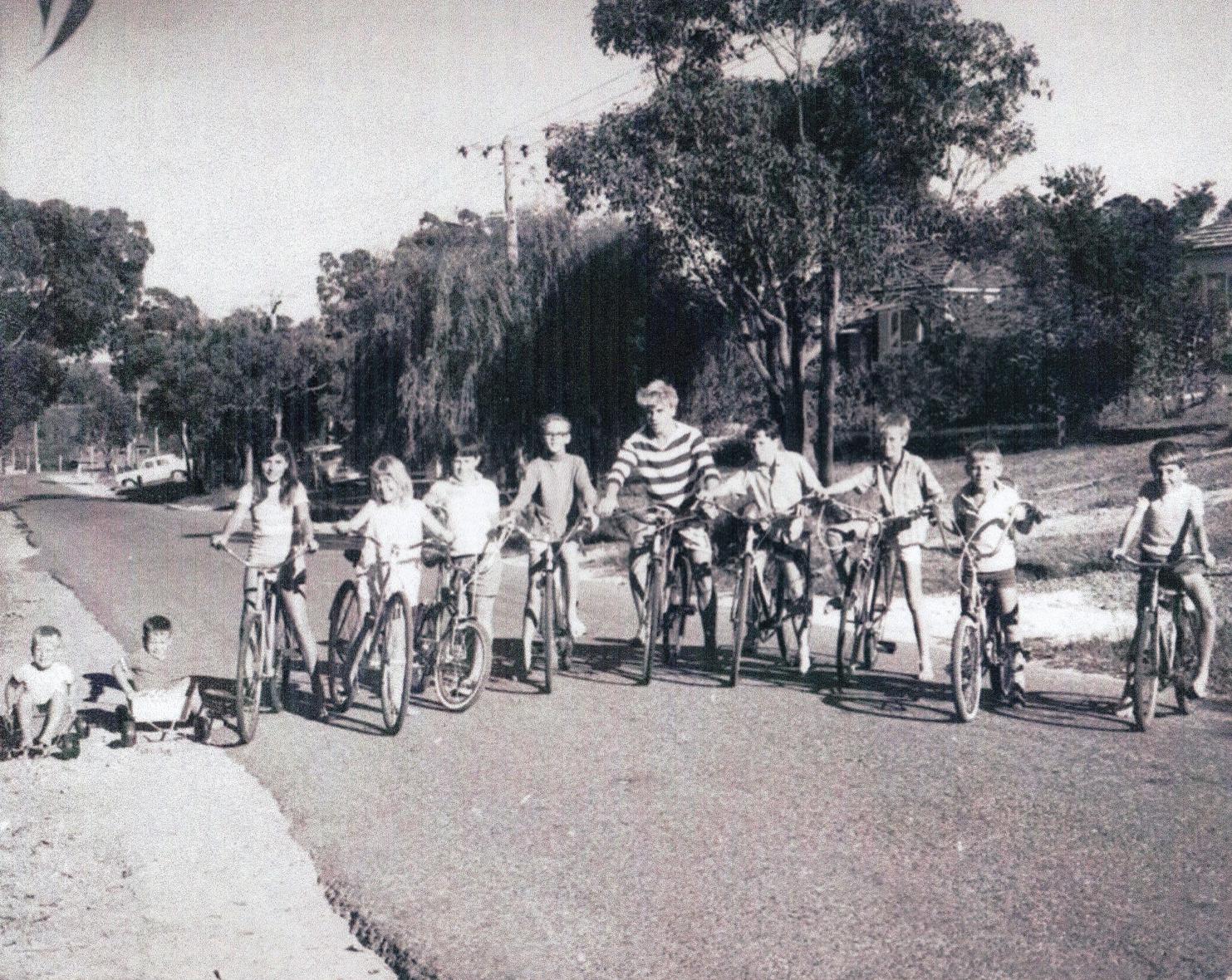 'The Parkes Road, Collaroy crew' - 1970's - Neale and his brother at far left
My father used to run the beach every morning, from Dee Why to Long Reef and back, at 5 o'clock in the morning. As we grew up we'd go to the beach with him – he'd go for his run and we'd go for a surf.
This photo is in Parkes road Collaroy Plateau where we grew up, and before it was all kerbed. This is me and my brother and all the other kids in the street. The other guy who grew up just down the road from us is Doug Parkinson, his mother is still around too.
What break did you first go surfing on?
I was mostly at Long Reef, and a Long Reef local as this was walking distance from our home at Collaroy. I would also surf the Collaroy side as well, the reefs at Collaroy, around White Rock and places like that.
For people not familiar with these breaks, what are the differences between the breaks at Collaroy and those at Long Reef?
There's a bit of variety with the breaks there. Long Reef has the Long Reef bombora, which breaks a fair way out from the beach and you tend to get a longer ride. We'd surf that all the time, when it was running. I still surf it now when I can – although I'm now living on the Central Coast I work at Narrabeen and will still get down for a surf during the week when I can. There's still guys around I used to surf with back when we were kids who are still surfing Long Reef.
What's the biggest surf you have seen there and did you get in it?
Yes. Probably one of the most memorable swells was a cyclone swell in 1974 that washed right through the surf club at Dee Why, washed sand up all over the road, tore some rocks away. There was a car washed up on the beach.
Probably the largest I've surfed around the area was 10-12 feet. Dee Why point gets a bit out of control in that sort of size.
In a good sized solid swell, you see places like Collaroy start working, which is usually pretty small, there are breaks around there that start turning on; places like The Kick, which is around behind Collaroy pool, they only tend to work in larger surfs.
The other place is when you get a real big swell coming in through Sydney Heads. We used to go and ride the Manly ferries and they would have to go out and point towards the Heads in really big swells, go through the swell and come back in.
A mate of mine from the area, Fluoro Phil, he related one day when they went out in a big swell, rode the ferry from Manly to Circular Quay, got to Circular Quay and because the swell was so big they cancelled the ferries. He had to get a bus back.
One of my brothers actually surfed inside Sydney Harbour at Chinamen's Beach when a big swell was running. There are places inside Sydney Harbour that will start breaking where normally there are no waves.
Where did you go to school?
I went to Wheeler Heights up on Collaroy Plateau for primary school and then Cromer for High School. I think I was the first full year at Cromer. My two older brother's attended Narrabeen High School when it was the boys high school. My older brother came across to Cromer in about Year 10.
Now Narrabeen is co-ed and a sports high school and I'm back there now, working as a Teacher.
What did you do when you left school?
I left in Year 10, or 4th Form as it was known then, and took up an apprenticeship as a Motor Mechanic. I worked for K J Motors at Mona Vale. They were steering suspension specialists, mainly doing wheel alignments.
What did you get for your first car then?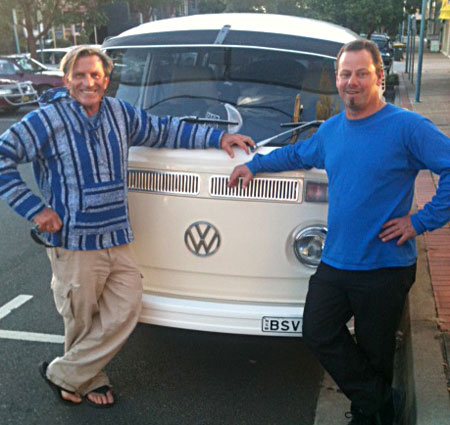 My first car was a Volkswagen Fastback. We had lots of Volkswagens in our family. Dad had a Kombi, growing up with us four boys we had a tribe that would get around in this old Kombi. We've all had Beetles. The Fastback was like a sedan but with a hatchback on it.
Once you were mobile, did you go away surfing?
Yes, down south to Green Island and the beaches around Lake Conjola. We'd go north as well. I remember there was a Christian Surfers Group that came in at Cromer High School and I got involved because they'd take a trip down to Green Island and that was a cheap way to get a week down the coast.
Up north we'd go to Boomerang Beach and Elizabeth Beach up near Forster and Port Macquarie.
So, you're not a Mechanic anymore?
No, I did that for a while then did a number of different Labouring jobs. That led to doing Carpentry. So now I have two Trades behind me, Automotive and Carpentry.
I dropped out of both of these and was doing warehousing for a while when someone said I should look at going to Uni and doing Teaching as I would get Prior Recognition associated with the skills and knowledge I'd already acquired through doing those two Trades.
As a result, I only had to do two years at University to achieve a full Bachelor of Education Degree and then came out as a Woodwork Teacher. As a result, I've been Teaching Woodwork and Metalwork and I teach Construction.
There was also the added benefit that having worked in those industries you can share knowledge that is not found in textbooks. I'm really glad that I actually got out and did my Trades before going into Teaching as I've come into Teaching with practical skills that I wouldn't have had if I'd gone straight into Teaching. My students appreciate my having that experience, it helps them.
Even my Construction students benefit from this – I can not only give them insights on what you have to do for the Course but also what it's like actually working on the site. Then when they go and do work practice I can actually do site visits and catch up with people.
We had a Concreter come into school and the boys did an extension on the basketball courts. The boys got in and dug it all out and formed it all up and then the concreter came in and did the pour and brought all the tools to show them how to do it all, what's required in forming up to meet regulations and why you want to meet those regulations.
School is so much better then when I went to school – they're actually getting to learn and use skills they can apply elsewhere when they leave school.
Some people say to me they couldn't do what I'm doing, working with hormonal teenagers, but I've got four kids of my own, now in the 30's, and I have grandkids, so for me it's a case of 'seen it all before'. I think if you give respect you get respect back. Treat them as young adults, but bear in mind they're still youngsters too. Give them that experience to do things within the classroom and tell them 'I don't expect you to get it done perfectly the first time but I just want you to have a go at it'.
Have a go and make mistakes because that is how you will learn.
I love that saying someone once told me; 'do you know what 'fail' means? Fail is just the first attempt in learning – a failure is not the end of it. If you fail at something, get up and have another go; you now know where it went wrong and how to get it right next time.
And the funny thing in that is, I've been competing in my surfing applying that too. When I was younger I did some competitive surfing but was mainly just free surfing. As I got older I was invited to join up with a Longboard Club up on the Central Coast who were just older guys and a really good club to get involved in from a social perspective. Everyone got in and they weren't taking it too seriously and they were just a really good group to get to hang out with.
Now, through Teaching, this has taken on something else. For me to go and be representing New South Wales at the National Longboard Titles, and working at Narrabeen High School, which is a sporting school with a sporting programme that includes a surfing team, it's good for the school to have Teachers who are competing at that level. To have people on staff who actually have insight into what it's like to compete at that level brings something else to the school too. Consequently, the school has been really supportive of me having to have a week off to go compete at the National Titles.
It's probably been 10 years since I last went to a National Titles. I get to catch up with people I haven't seen for a while. Last time I competed in the National Titles I finished 7th and then just didn't get back for years, so going back in and 'having a go' is great for the sport and great for what the school offers too.
There are a range of these events, you can get involved in for your lifetime – have that sport and that social aspect and do great things through these clubs and events. The Central Coast Malibu Boardriders Club (CCMB) has run the Magoo Classic for a while now and have raised hundreds of thousands of dollars for cancer research.
I caught up with a guy there called Barry McGuigan, who is 'Magoo', who unfortunately passed away from cancer a few years back. Barry was surfing into his mid 80's. I knew him and surfed with him quite a bit around the area on the north end of the Central Coast. He was just a good guy to surf with!
I now surf with Wallarah Longboard Club who do a lot of community focused stuff. We surf out of Catherine Hill Bay. It's a beautiful area on the edge of the National Park.
When does that break work best?
It has a bit pf protection there. Up the north end there's a spot called 'Graveyards' because there's a cemetery there. You can get some waves out the front too. At the southern end there's still an old wharf where the Coal Loader was, no longer in use, but it's been there for a long while. You can see old photos of the ships that used to pull in there.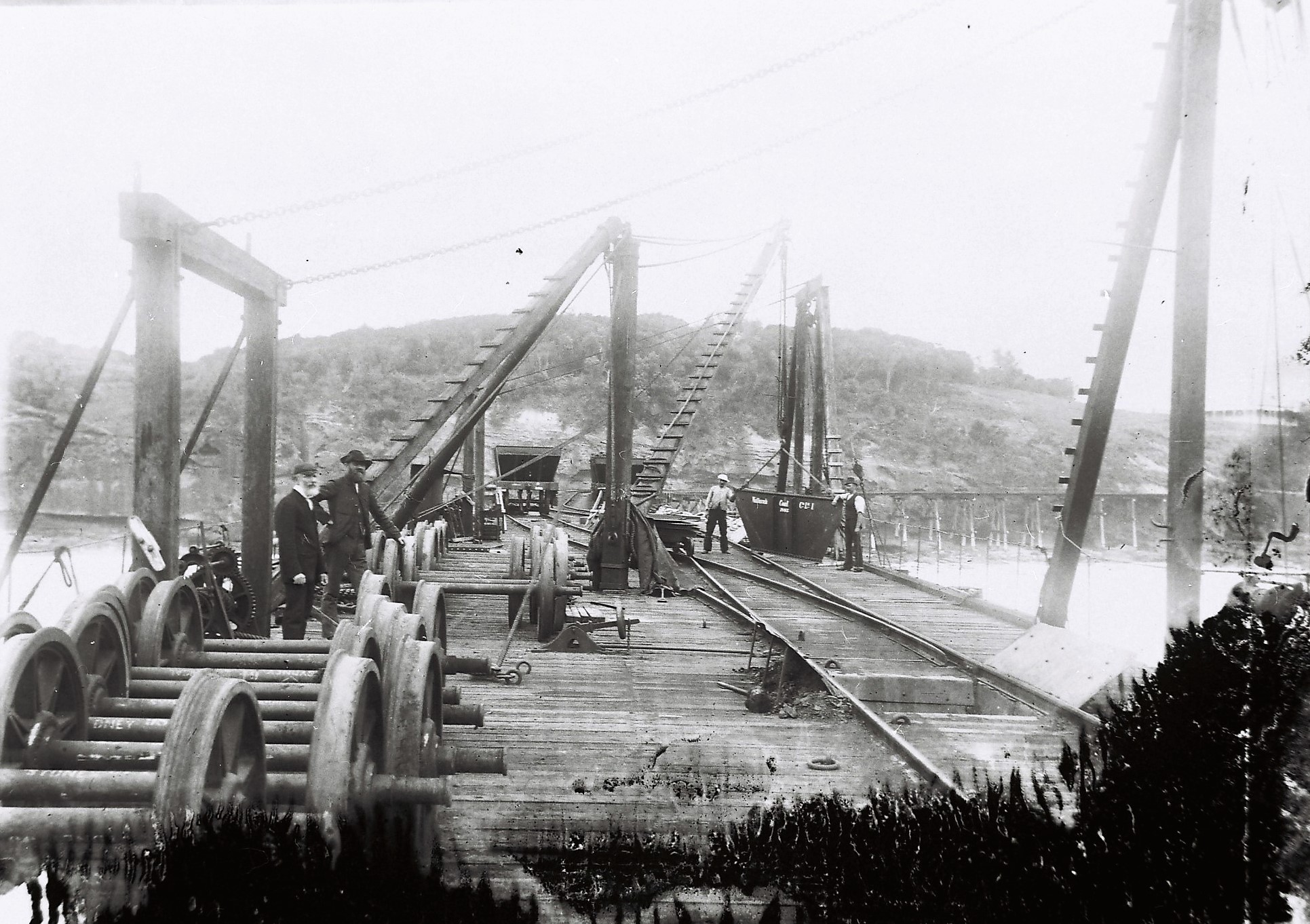 Coal loading jetty, Catherine Hill Bay, NSW, 1894. Photo courtesy Lake Macquarie City Library is licensed under a Creative Commons Attribution-NonCommercial-NoDerivs 3.0 Unported License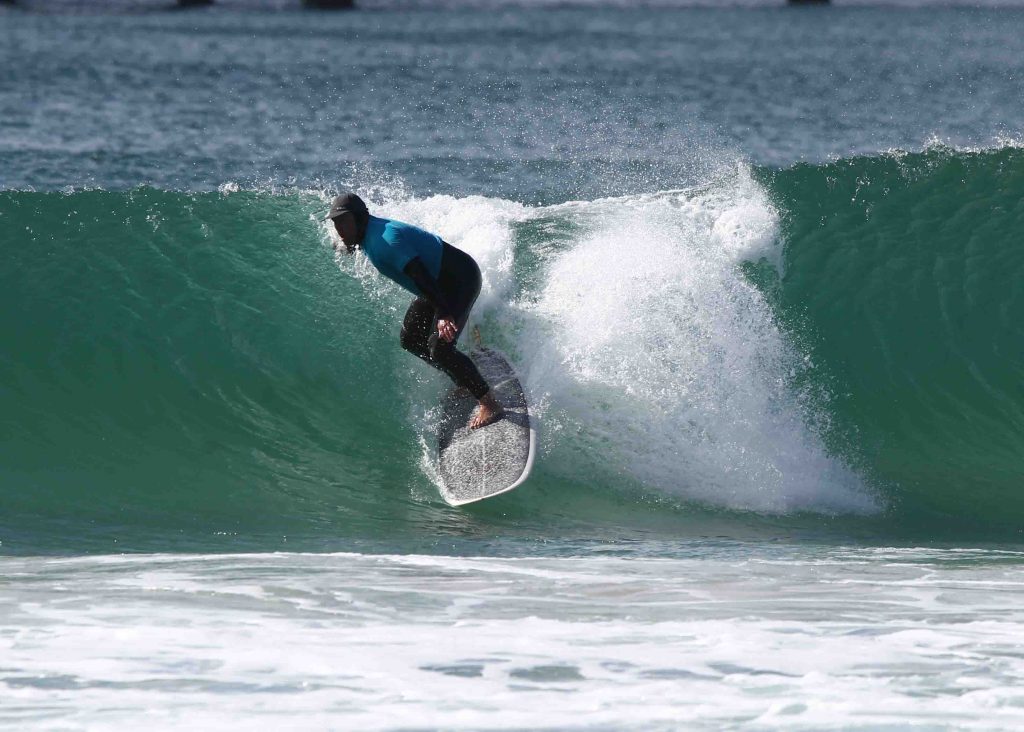 Neale at Catho Bay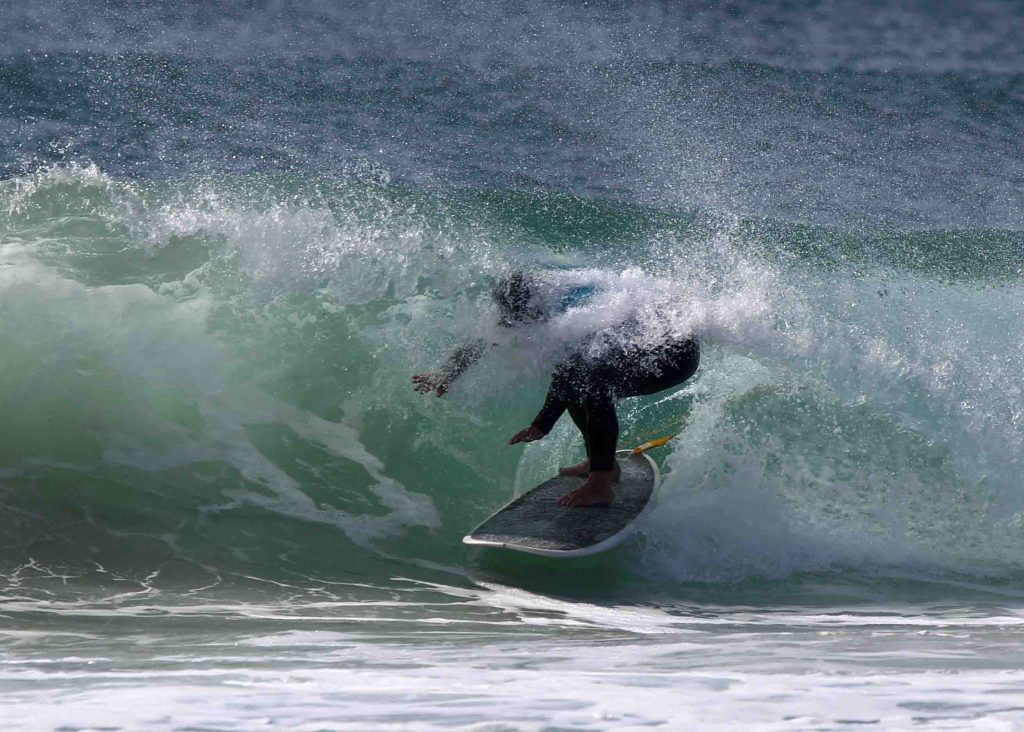 Neale at Catho Bay

So the Magoo Classic is still going?
Sure is. This year was the 20th anniversary. I went in it again this year and made the finals in the Open Loggers.
The other thing I do associated with Longboarding is to take photos and videos which are put on a YouTube Channel – Longboardsurfcoach. There's over a hundred videos there from surf comps and general surfing not just the winners in these but everyone. My philosophy towards that is 'the best surfer in the water is the one having the most fun'!
Just on the photography and video making; wasn't your dad a Photographer?
My dad was Ted Ashby, Edward Ashby, a Professional Photographer for 25 years. He had a business called 'Warringah Commercial Photography'. He'd shoot photos of anyone and anything.
He then, for the last 10-15 years of his working life, got out of photography and went into teaching at TAFE. He became the Head Teacher of Photography at Ultimo TAFE. His students used to call him 'Overhead Ted' due to his use of an overhead projector. (Laughs)
When he retired he moved up the coast to Alstonville and was teaching at the Ballina community College where he taught Advanced Photography into his; mid 70's. This was teaching amateur photographers but as part of the course, after taking all these photos, he'd set up a Photo Exhibition.
He had photos that were on display in Collaroy surf Club, images of some of their earlier stuff. I remember, because he was a Life Member at Dee Why, we'd go to all the surf carnivals and he'd take photos everywhere. Someone rang one day, and this was when he was much older, to say they had these photos up on the wall in the surf club and they were faded and did he still have the negatives. Dad went down into his archives and found the negatives so they were not only able to reproduce those photos but then also save them digitally.
Have there been any exhibitions of his work?
Yes, along the way. I remember when he passed away my brothers and I went into his archives and found just thousands and thousands of negatives which we're still trying to piece together and make a catalogue for. There's a lot of material in there – some classic stuff. I have some, such as one of Midget Farrelly competing in the 1964 World Titles at Manly. There's a lot of other great local surfers among his images too as when he wasn't working in a professional capacity he'd go out and take photos anyway – he just loved it.
I have shown them to some in times past and have put a Tribute to him up on my YouTube channel, but there's a lot more than is shown in that.
Sounds like there should be a Ted Ashby Retrospective at Manly Art Gallery & Museum – or maybe get in touch with the NSW State Library and let them have some access too?
Probably. We haven't finished sorting through it all yet and I wouldn't know how to go about getting that happening.
What is your favourite shot of his? Can you limit to one?
Well, there's not a lot of photos of him, as it is with so many photographers. His preference wasn't for taking formal still photos with everyone posing in their Sunday best. He'd rather be taking photos of kids being kids. He was always trying to capture just what was going on, the essence there I guess. So those would be my favourites, where he's catching what's there, what's happening.
So, you're a photographer yourself too now?
I do bits and pieces, I'm not a professional like dad was. People have said to me I should go into it professionally but I've seen how much it costs and how much equipment you need and that makes it prohibitive to do it properly.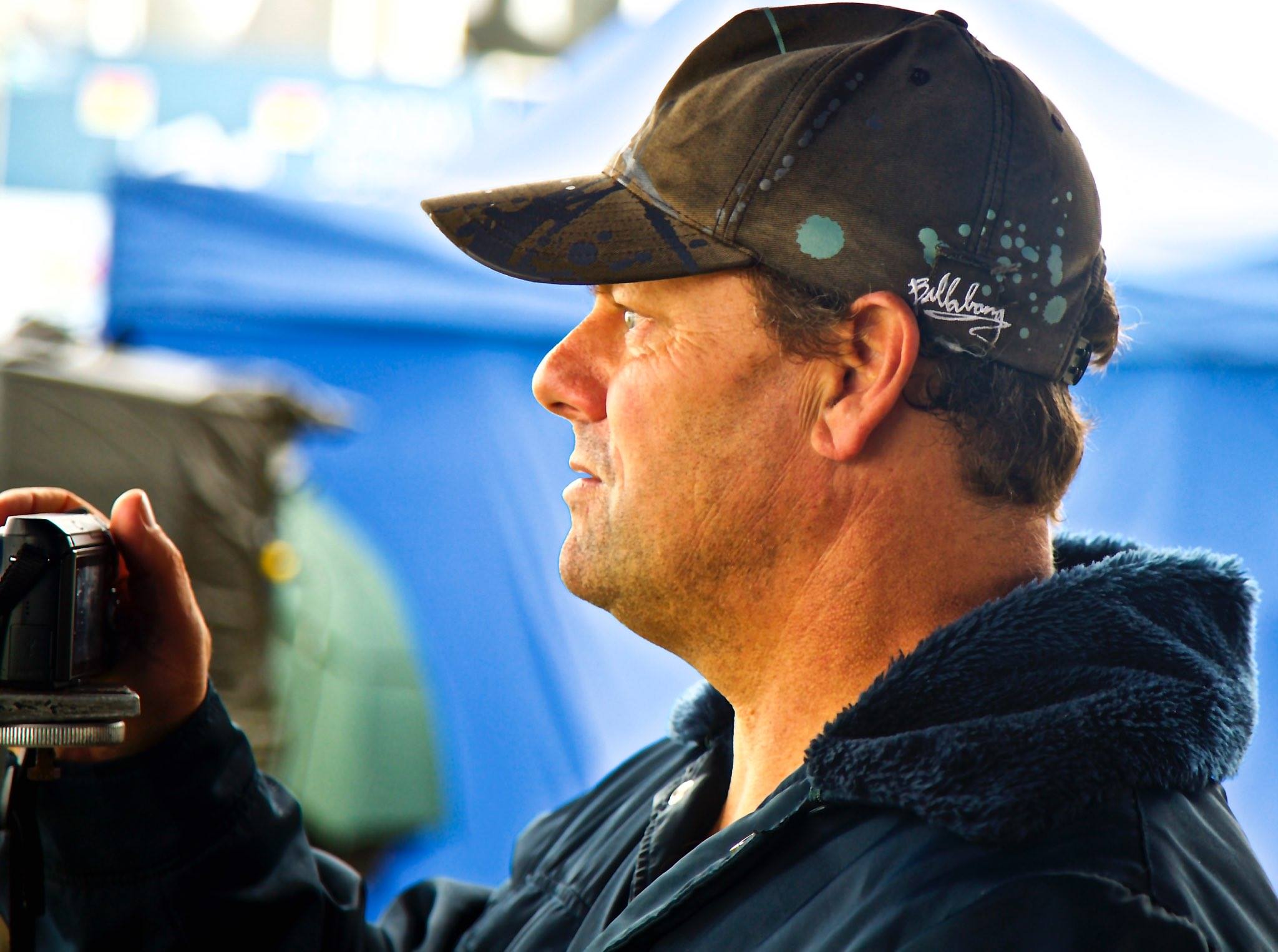 Neale behind the lens - focussed
Dad started out with a lot of different cameras, all to do different stuff. He produced all his own stuff. Kids nowadays may not be aware about shooting a roll of film and then putting it into a Chemist to get it back, possibly a week later. Now you have phones with cameras in them and people can take photos and videos, take a hundred shots of one thing, edit it down to one photo you like and throw away the rest in an instant.
What was your dad's main camera?
He had Canons and Nikons, a Canon EOS. He had multiple lenses too. I remember there was one Pentax camera he had in a briefcase which had foam padding and seven various lenses to fit that one main camera base. He had one large zoom lens that was around a 1000 zoom lens that had multiple lenses all inside that one lens. In that case it was the lens itself that you would screw into the tripod and then sit the camera body in the back of that. The lens itself was about 300mm in diameter; it wasn't all that long but it was heavy because it had multiple lenses lined up within the case that amplified what he focused on – the subject.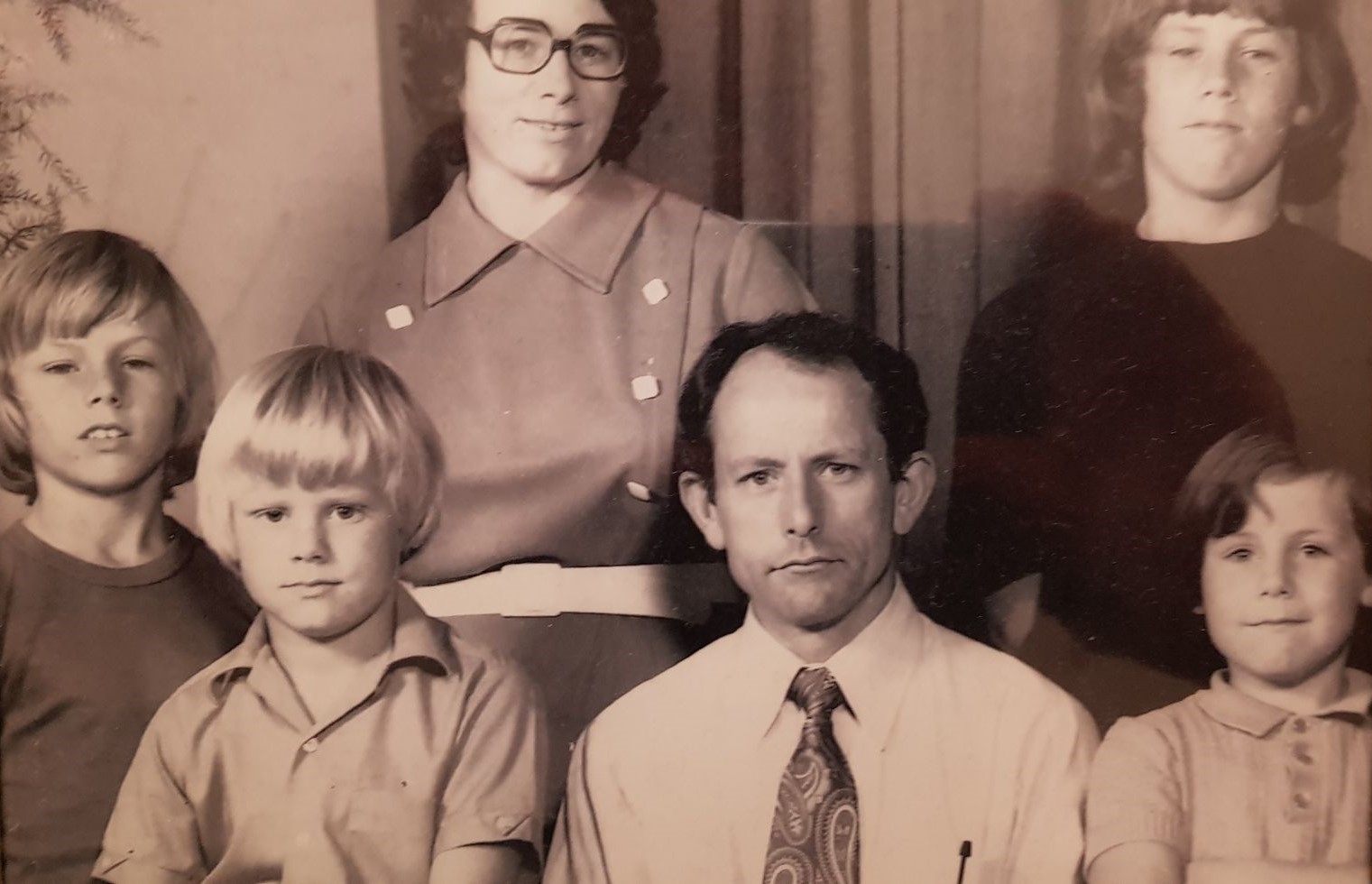 Ted Ashby with sons Mark, Nick, Neale and Gavin and their mum Jill.
Ted Tribute
By longboardsurfcoach(Neale Ashby)
Let's get back to the surfing – how long have you been surfing?
We were surfing as soon as we could get in the water. My dad loved surfing too, although he never rode a board – he was a bodysurfer. He had these giant flippers.
He would take us out to bodysurf and taught us how to know the conditions and how to get ourselves out of trouble. I'm sure those lessons have saved us. He'd take us out bodysurfing in 6 to 8 foot surf.
I can remember surfing out at Umina beach during another of those large swells, which is usually fairly small but with those large cyclone swells that come through gets huge. It was 12 feet, I was out the back and snapped the legrope and lost my board – I was way out the back. I started thinking 'oh no, what am I going to do?'. Then instinct kicked in, what I had instilled in me from dad from so early on. There was a lot of rain, a lot of water moving around and a big channel being cut out from the corner. You know that to actually get back into the beach you need breaking waves, so you swim back in towards the sandbank – which I did. I knew I had to get a wave back in and caught an 8 foot one and just bodysurfed back into the beach.
When we went through Nippers the surfers and the clubbies weren't getting on too well, so we knew all about that, growing up through that era. Since then, as a surfer, I, like many others, have been involved in saving people. It's just what happened and still happens – you're there on a board, there's no one else around – you're going to save them. It's obvious.
Later on I spent about 10 years down the South Coast at Bateman's Bay High School. While there I did some work with Broulee Surf School for about three years as a surfing coach. As part of that I needed to get and maintain my Bronze medallion. The best way to do that was to join Broulee Surf Club and become a patrolling Member, which I did.
There once again I was doing both sides. This was also good for them to have someone already working as a School Teacher and able to bring that dimension in when working as a Surf Coach; someone who communicates with youngsters in a day to day capacity as well as having all those qualifications you are required to have when working with children.
Longboards are currently experiencing a regeneration of sorts, there's younger people interested in this form of surfing and an older generation who is returning to the water to stay fit. Has that been your experience too?
Absolutely. This is a great way to get into surfing if you have never tried it and then there's all those subtleties that you can finesse which just feel great in doing them and look great for those standing on the sand. It's a great fun way to surf too.
I also still surf shortboards.
This November I'm surfing in the Palm Beach Longboarders Old Mal Logger Rally. I caught up with a guy from the Central Coast who has been down to the Palmy Rally a few times, Dave Ryan. Dave runs Central Coast Malibu Club. He loves the Palmy Comp., says it's the only one where they have prawns and beers afterwards.
Two weeks after that I'm surfing down at Cronulla at the Tradies Comp. I'll be in two different Divisions there; the Over 50's Shortboards and the Over 50's Longboards. This is a Surfing NSW sanctioned event sponsored by a club they have there, called 'Tradies'.
It's also good to get down there as my brother lives at Woolooware, near Cronulla. So, I get to catch up with him too.
One of the old guys at Wallarah Longboarders is Jack Norton who is quite good on the Longboarders Divisions. I think he's sponsored by Keyo and they may have made a Jack Norton model – probably worth your while checking him out.
What's the main noticeable difference between shortboards and longboards?
Once you stand up on a shortboard you tend to plant your feet. You can also turn a lot tighter on a shortboard and so you're doing shorter snappier manoeuvres.
On a longboard you're using the whole board; you walk the board, you can get up on the nose and do nose-riding, moves you don't tend to do on a shortboard.
You can ride a longboard like a shortboard. What I like about the way the professional tour is going at present is that they're starting to put a bit more value onto carving turns, big full carving turns. They were going down the track of really valuing really big aerial manoeuvres, and still do, and going away from valuing the more traditional carving. A full carving turn which does a full rail cutback, where you go right out and then bring it right back around, comeback towards the foam and rebound off the foam to go back in the other direction – they're valuing that more than they used to, say even 10 years ago, which is a good thing.
For me it's a good thing to value all different styles. Styles are styles, they're different, and none of them are wrong and none are right – they're just different.
I know plenty of guys out there who are pushing to do aerials on longboards and pulling it off. It's a lot harder but can be done. A lot of the new high performance longboards are a lot lighter. I have one that's epoxy and bamboo. I also have a logger, a single-fin, and they have specifications you have to meet for competition that must have a minimum weight of at least six kilos.
The last board I picked up is actually an old Greg McDonagh D-fin that is the same age as me. It was made back in Winbourne road at Brookvale when that place was turning out the best boards. He and his brother were turning out some great boards.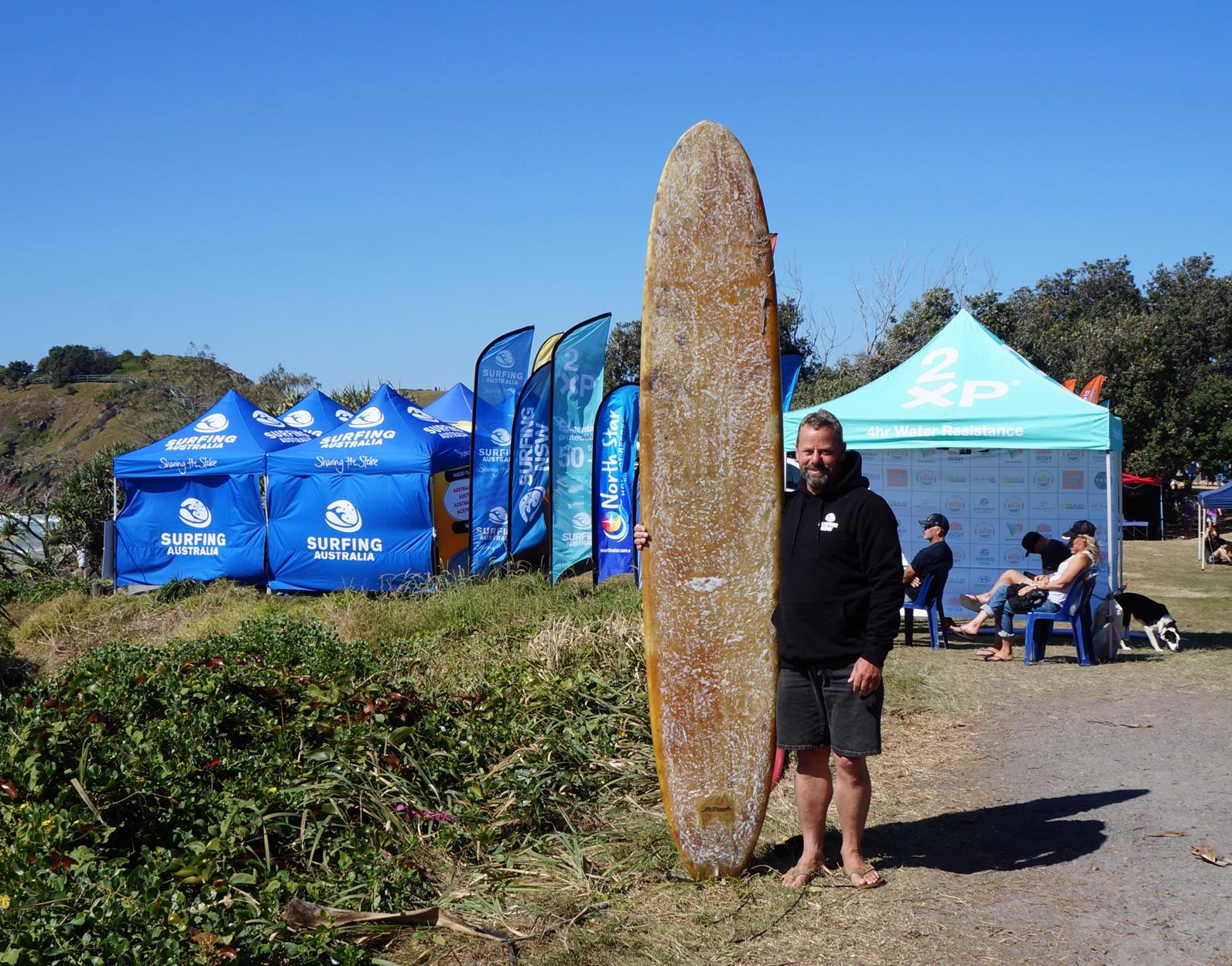 Neale at the Australian titles with his McDonagh D-fin

Which is your favourite longboard?
They're all different and I use them for different things. There is one nice one I have that I got custom made by Vern Jackson down the South Coast.
While I was teaching at Bateman's Bay they didn't have a longboarders club there so I was surfing with Mollymook Longboarders, near Ulladulla. Vern Jackson was up near that area and makes a lot of good boards. That is one of my favourite boards. I also like supporting local Australian shapers, it's one way of ensuring these boards will be available to others in the future as the knowledge to make them gets handed on.
So, the Palm Beach Longboarders Old Mal and Log Rally – what are you looking forward to?
Surfing my old McDonagh board. It may not be as competitive, some of these pre 1967 boards simply aren't as competitive against the newer forms, but I just love surfing on it, it's a really cruisy board to ride.
There's also a great cultural aspect to this Comp. There's old boards to see, and the surfing styles, some of the cars associated with that era – heaps of stuff involved – it's going to be great.
There seems to be a bit of a boom in Longboarders Clubs and Competitions and Rallies all around Australia.
Yes – they're everywhere. When I went up to the Australian Titles I was talking to these guys from Western Australia who surf around Yallingup. There was another guy up from Tasmania, the only ones from Tassie, him and his son. So longboarding is everywhere and still going strong.
Having been surfing for close to five decades, what to you is the best thing about keeping on surfing?
It's a healthy lifestyle, a good thing to do. I think too it gives you something else. There have probably been some dark corners in my life, I remember my parents split up when I was a teenager, and other things since, and I tended to just go surfing. If everything else is getting to be a bit much, just go surfing.
Even before I could drive I could just grab my stuff and walk to the beach and just go surfing. Just get some fresh air and chill out – go surfing.
Where are your mum and brothers now?
Mum is still in the area and still active even though she's in her 80's now. She lives in a retirement village at Beacon Hill, has been there for over a decade but is a member of the Probus club, does all sorts of stuff. She's away at the moment on a trip to Tasmania.
My brothers are all over the place now – the one down near Cronulla of course, my younger brother is up on the Central Coast where I am, and my other older brother Nick is down on the South Coast building a home at Wandandian, near where you turn off to Sussex Inlet.
Jill and her boys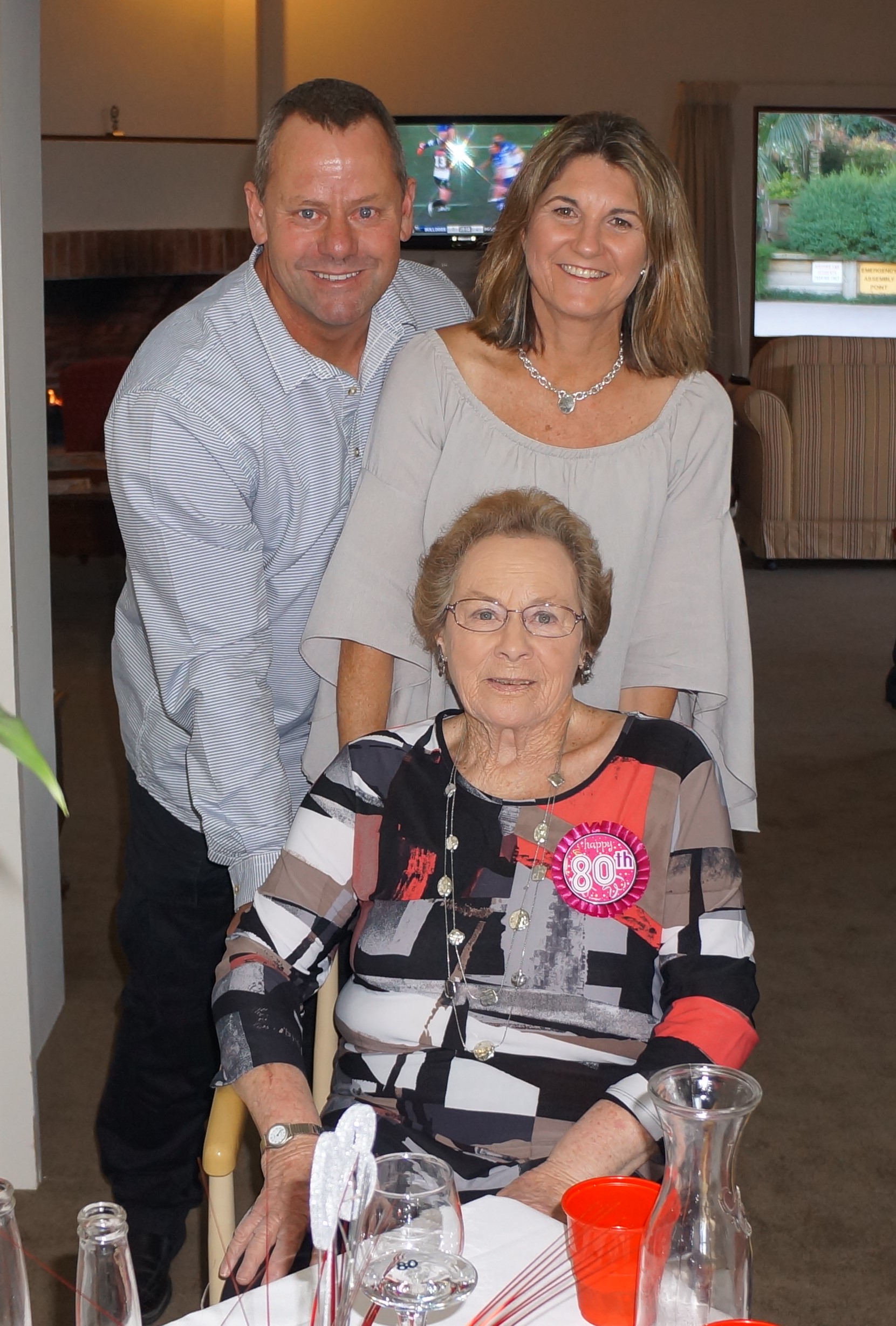 Neale, Ann and Jill at her 80th
How many grandchildren do you have?
I have three grandchildren and my wife Ann has three grandchildren, so between us we have six. This photo is of my children and this was at Tim's wedding with Jessica, Chris and Simon. My daughter Jessica is a Family Law solicitor. She started up her own practice but is now supervising a couple of different sites of a Newcastle law firms practice on the Central Coast. Jessica has done really well.
The newest grandchild is named Ted, Ted Ashby, so Edward the second.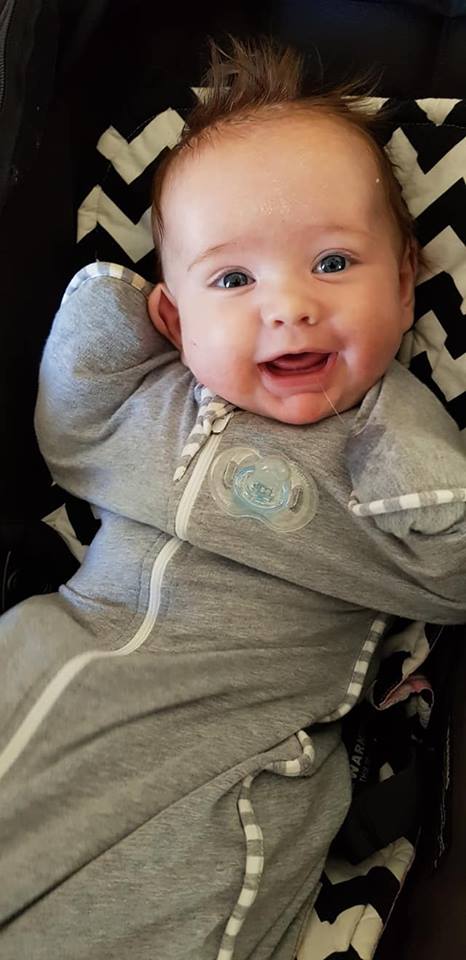 Edward the second.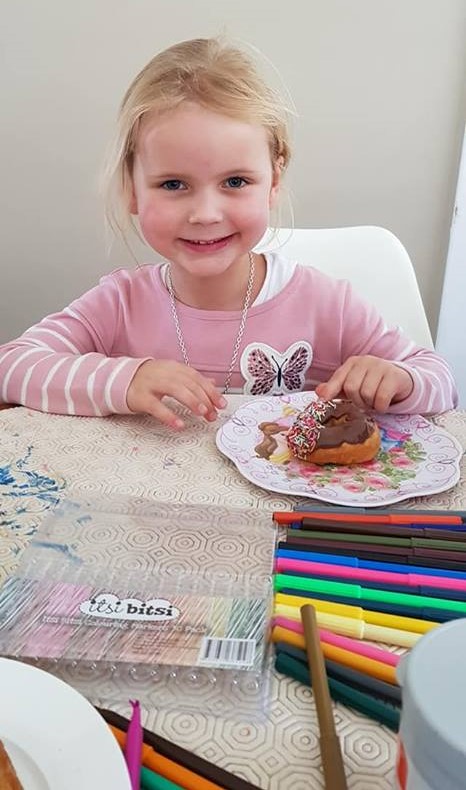 Rose, another gorgeous grandchild.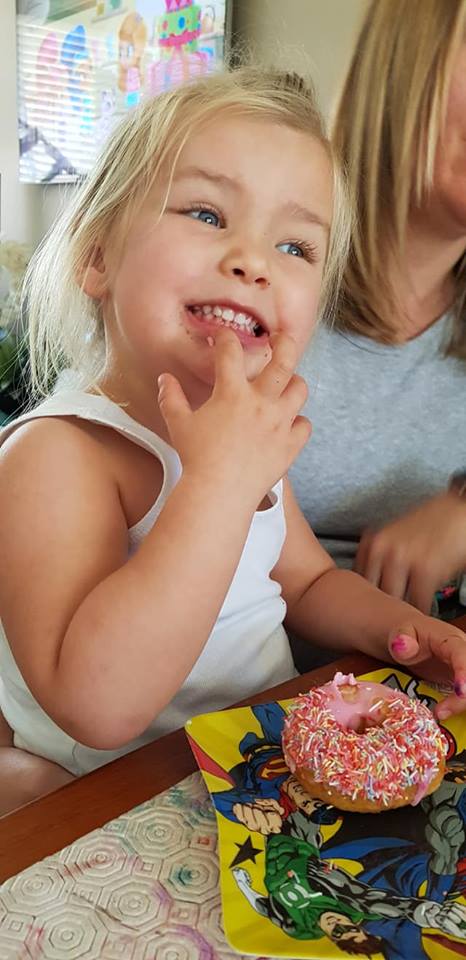 Iris, another beautiful girl - grandchild.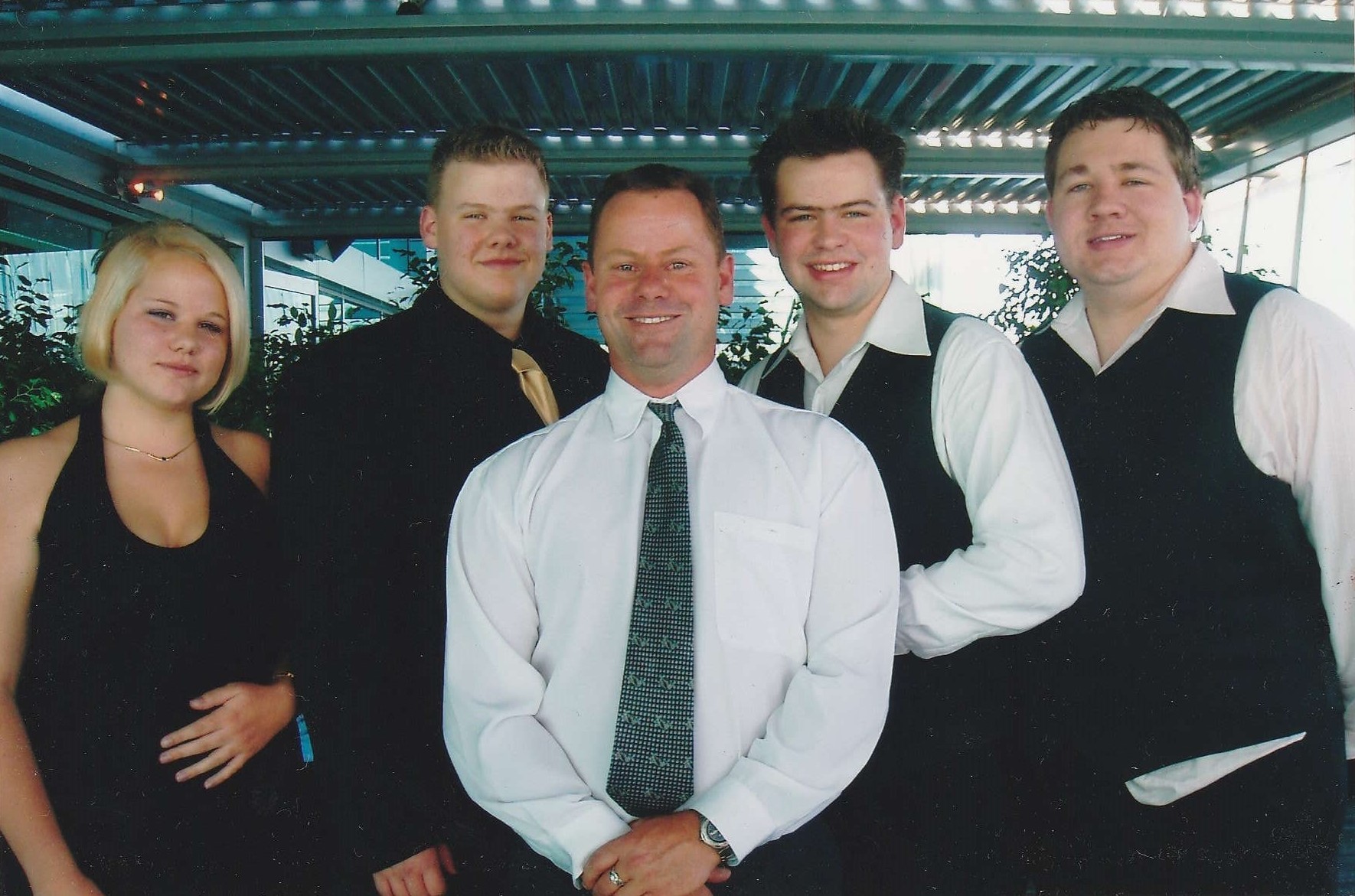 Neale with Chris, Tim and Jessica and Simon
Photo Neil and Ann in New Zealand and Hawaii
What are your favourite places in Pittwater and why?
The Newport Arms brings back a lot of good memories. I recently went to the film premier they did on that Andy Irons film. There were so many people up there I hadn't seen for years. That was great. They said they'll be showing more surf movies there. When we were growing up there were all sorts of venues you could go and see surf movies at, so it would be great to see more of that come back in locally – it's not just the getting to see something spectacular on the screen size it's made for, it's getting to catch up with people, or meet people interested in the same thing. We'd go to the Metro Cinema in Manly, the Collaroy Cinema too.
Years ago, we all used to get down the Arms and be out in the beer garden, a great place to be, we had some fun times there.
What is your 'motto for life' or a favourite phrase you try to live by?
Actually, I just put out a comment on the Facebook the other day which went; 'If you're seeking true happiness, Surf Zen'.
What I love about surfing, and what I really don't want, is a waterproof mobile phone. I love that you can get in the surf, with no device, and be uncontactable.
You just surf, you just be in the moment.
You're just being mindful of surfing, you're just being.
Someone came back with the comment 'Surf Zen what?' to which I replied 'Surf Zen, Zen Surf some more!'
People search for Zen and so often it's just simply slowing down and disconnecting from all the devices that everyone thinks you have to be connected to all the time. I could see the irony of this our first day back at school for this new term. There was some work being done and one of the workers had damaged the internet cable – no one had any internet. The teachers and the kids had to go back to basics and not use computers. Although there is an emphasis on using programs like Google Doc's etc for students now, being able to do the basics, device-less, is still important. Being able to go back to a pen and paper is important. Getting in and being able to do things hands on is healthy, promotes thinking for yourself and being able to do things even without all those filling the gaps tools. It's great to have that break form heads in books and being glued to a screen – the kids can learn different techniques, learn different ways of thinking – using Maths as a practical application when doing Woodwork or Construction for example – measure with a ruler, getting things square and 'how many degrees' is there in a right angle – it's 90 degrees.
Therefore, Surf Zen – then surf some more!
Palmy Old Mal-Log Rally 2018
On Saturday 10 November 2018, Palm Beach Longboarders is hosting its 22nd annual Palmy Old Mal Rally at Palm Beach on Sydney's northern beaches.
Palmy President Pete English says –
"The Old Mal Log Rally goes from strength to strength. It has a roots connection to longboarding and is one of the longest running events of its type in the country. It's a graceful style of surfing that embraces art, lifestyle and music, in ways that is keeping longboarding fresh and engaging a broader, younger audience. There are a lot of smiles that go around at this event."
The contest is exclusively for pre-1968 boards and modern single fin logs.
Palmy welcomes surfers from all over the state - including former event winners Matt Chojnacki, Jye Byrnes, Jack Norton, Jace Pioli, Justin Bevan, Johnny Gill and Kai Ellice-Flint and old hands Bruce Channon from Palm Beach, Lynden Riley from Manly and Wollongong's Billy Morris. Keyo rider Tom Payne, is a former junior winner, and current Australian Open champion Declan Wyton has been invited. The girls event is filling up quickly. Local junior Minna Blackwell who got a third at the recent Australian Old Mal titles in Crescent Head will be one to watch.
There are a total of 72 spots available over Open Old Mal, Over 40 Old Mal, Open Log, Junior Log and the Ladies divisions. The first heat will start at 6.30 and the last final is scheduled for 4.30. As always, there's an all-day BBQ, music, vintage cars, vintage boards and a celebration to finish.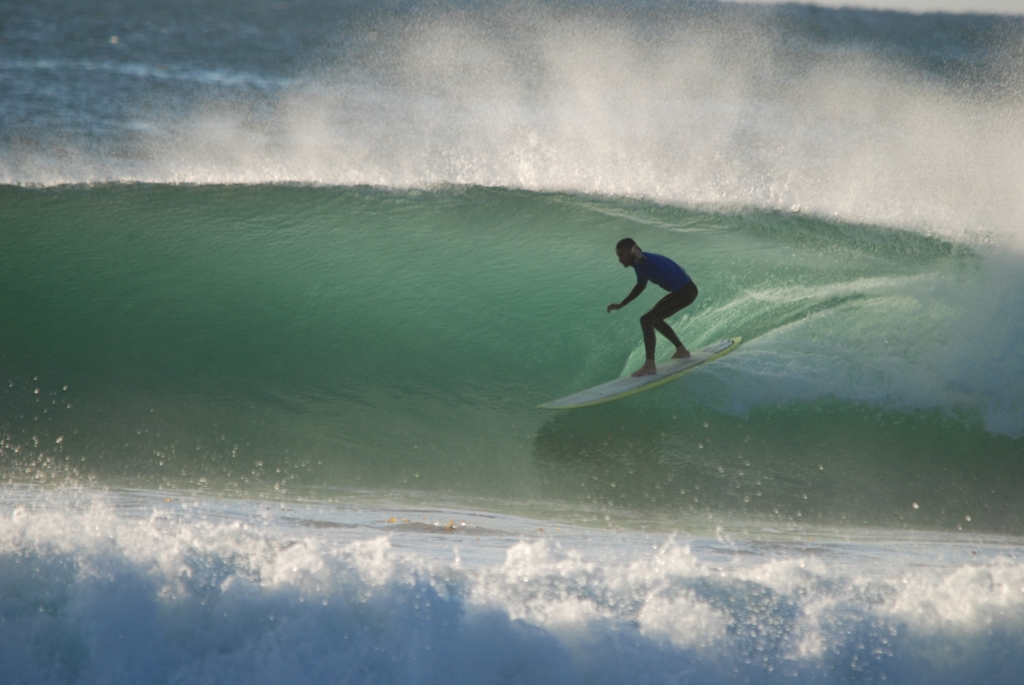 Thank you to sponsors, Naked Wines, HeartSmart, Vanimo Surf Lodge, Young Henrys, The Critical Slide Society, O'Donnell, Keyo and McTavish, Okanui and Pacific Longboarder.
Entry form is below
, simply click on, 'save as' on your own PC or device, fill out and get it in - see you on the beach!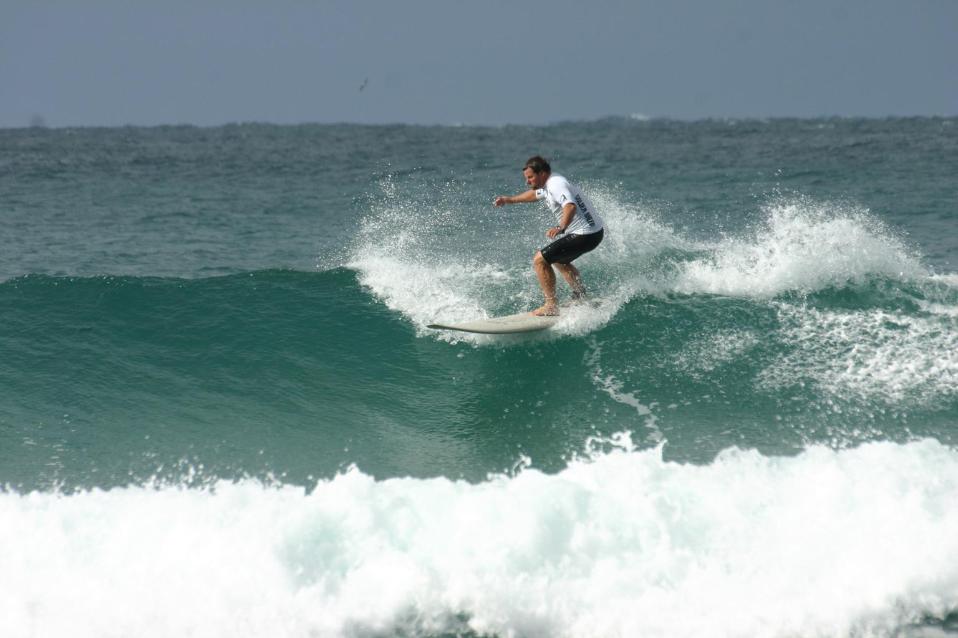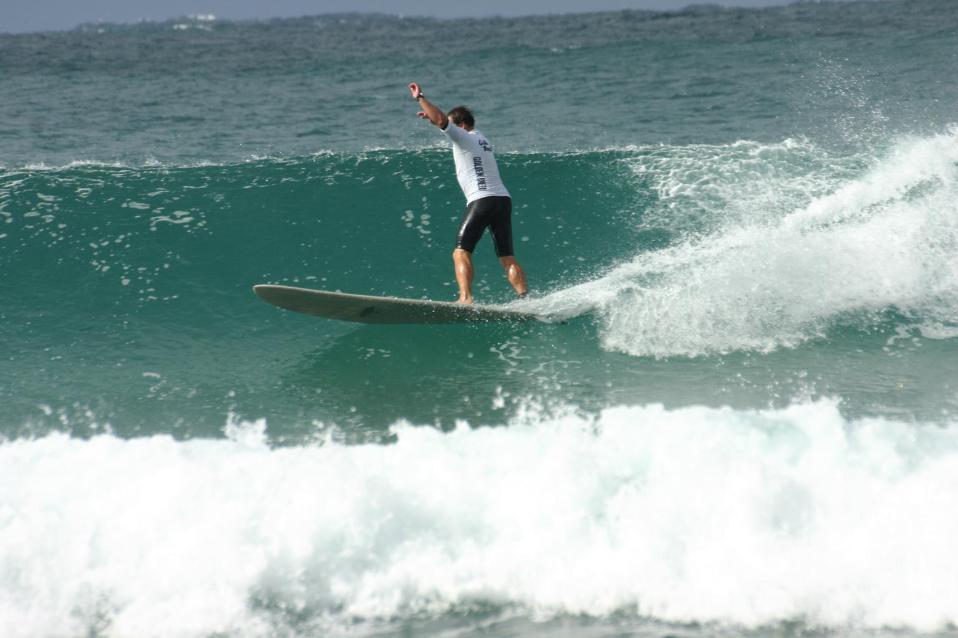 NSW State Titles - photos by Ethan Smith/Surfing NSW