October 2 - 15, 2022: Issue 557
Carers providing immeasurable value to society: Carers Week 2022 runs October 17-22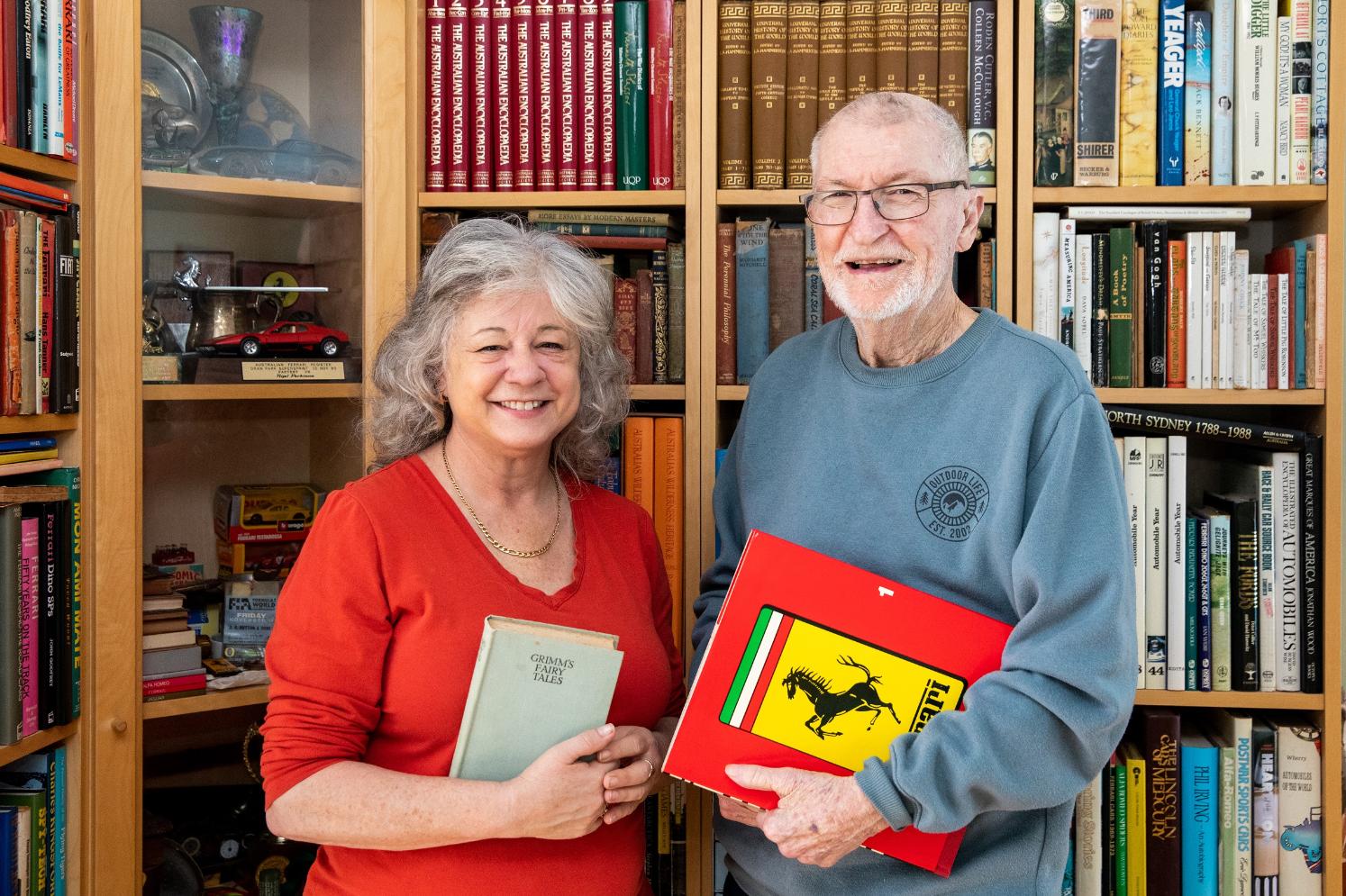 Partners: Sue Heins and Nigel Parkinson
This year, National Carers Week will be held from 17-22 October 2022. Unpaid carers offer a service of immeasurable value to society for free and Carers Week is an opportunity to raise community awareness among all Australians about the diversity of carers, their caring roles and say thank you!

Sue Heins is a carer from the Northern Beaches and is nothing short of a superwoman. But all superwomen with superpowers need help sometimes. Sue works for Northern Beaches Council as a Councillor, has just been elected Deputy Mayor for the second time, and is Chairperson of Women and Children First Domestic Violence Refuges. But her full-time commitment is caring for her partner Nigel who has Parkinson's, and she has definitely experienced carers burnout at times.
"It's always the person who doesn't think they need help and should be able manage everything. I would say, just put that ego to one side and be absolutely honest with yourself. To actually speak to people who know that heart-wrenching part of caring for someone and watching the decline is amazing, life-changing.
Someone needs to walk beside you so you can talk about that experience. I would definitely recommend contacting Carer Gateway to help with that. It's a wonderful service just there to support carers," says Sue.
Shery Sjamsudin is a carer from Hornsby Heights. She cares for her Mum, Tjhin Man Nio, who has arthritis and other chronic health conditions such as high blood pressure, high cholesterol, gout, and renal impairment.
Shery says the biggest challenge she faces as a fulltime carer is, "managing my time between my carer role and family role - as I have 2 young children in primary school. Sometimes the time can be a bit hard to juggle between mum's needs such as medical appointments and with kids' activities, and school drop-off and pick-up. Some days the stress becomes too much. Because my mum cannot communicate in too well in English sometimes, I have to be with her a lot to help explain her different treatment plans and medication."
The Carer Gateway has been a game-changer for Shery.
"I have been doing various online classes with the help of my Carer Gateway coaches that really help me with my mental health and wellbeing. I'm also able to access counselling to help get through the difficulties that I face in my caring role and in life in general.
Being able to join the meditation and exercise classes through the Carer Gateway also makes it easier for me to manage the stress that comes from day-to-day life and the responsibilities of being a carer. All these management tools have made me more attuned to mum's need while also looking after myself and my own needs. I feel more connected, not so alone and like I am better person for my mum and myself."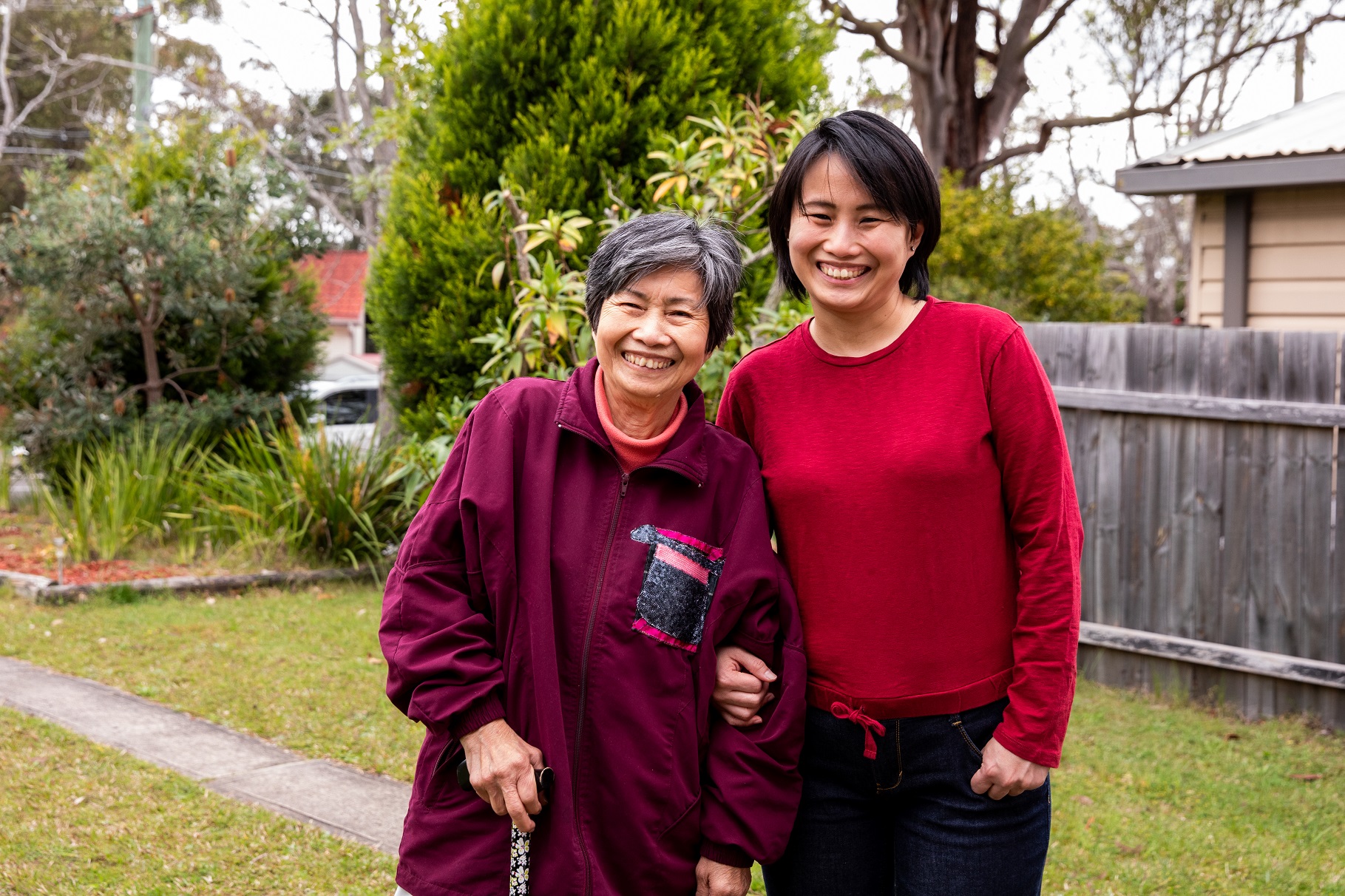 Shery Sjamsudin and her Mum, Tjhin Man Nio

There are 2.65 million Australians are carers – that is 1 in 10 people! The Carer Gateway provides services for carers including counselling and peer support, respite care, short-term financial aid, and specialised services for young carers including tutoring and even driving lessons.
"Services like coaching through the Carer Gateway can help people to achieve personal goals such as study, exercise or understanding how to get access additional support. The counselling service really helps carers find balance in their role, and respite gives them the break they so often need.
Carer Gateway is not means tested so if you are, or know, a carer then call the Carer Gateway today on 1800 422 737 and reach out for support so you don't get carer burnout," says Your Side CEO, Danielle Ballantine.
Throughout October the Carer Gateway Team at Your Side is speaking at community events all over Sydney to get as many carers as possible signed up to the Carer Gateway. We are also running amazing competitions and doing cool prize giveaways for carers in the lead-up to Carers Week.
Your Side is one of a national network of organisations who deliver Carer Gateway.
The Carer Gateway provides services for carers including:
Counselling, coaching, courses & peer support
Respite care (emergency and planned)
Short-term financial aid packages and services
Additional services for young carers including tutoring and even driving lessons
As a carer (of any age) you can call the Carer Gateway team from anywhere in Australia on 1800 422 737 between 8am-6pm Mon-Fri or visit www.carergateway.gov.au
Carer Gateway:
Is NOT means tested
Doesn't affect Government payments
Does not require you to provide doctors certificates or reports
Does not require you to fill in a heavy amount of paperwork
It's a 1-hour phone intake process to see if the carer is eligible for the Carer Gateway program.
Report: Abby Edwards. Photographer & Videographer: Bec Lewis