June 20 - 26, 2021: Issue 499
Volkswagen NSW Surfmasters - run and won for 2021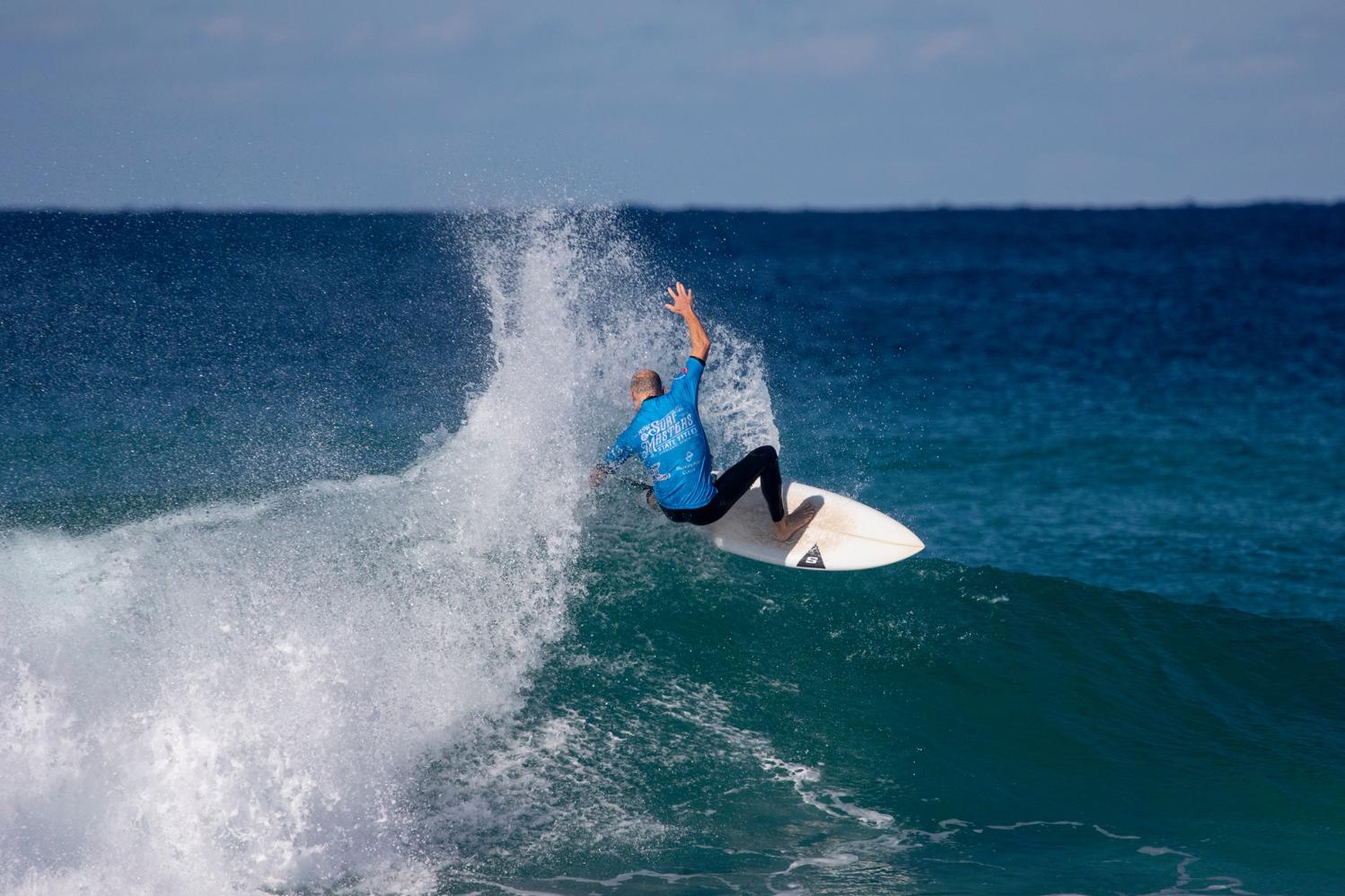 Christo Hall (Narrabeen). Photo by Josh Brown/Surfing NSW
Sunday, 13 June 2021
By Surfing NSW
A rise in swell created the perfect blank canvas for finals day competitors at the Volkswagen NSW Surfmasters Titles pres. by Moby's Beachside Retreat as five new NSW shortboard champions were crowned.
Melissa Bartz (Pacific Palms) ensured an NSW title would remain in the Barrington Coast region as she took out the Over-35 Women's final. Bartz cracked a series of massive turns to claim the victory ahead of Over-50 Women's NSW Champion Belinda Koorey (Manly Vale) who finished in the runner-up position. Bartz finished the second final with a giant 14.47 two-wave heat total to claim the overall victory.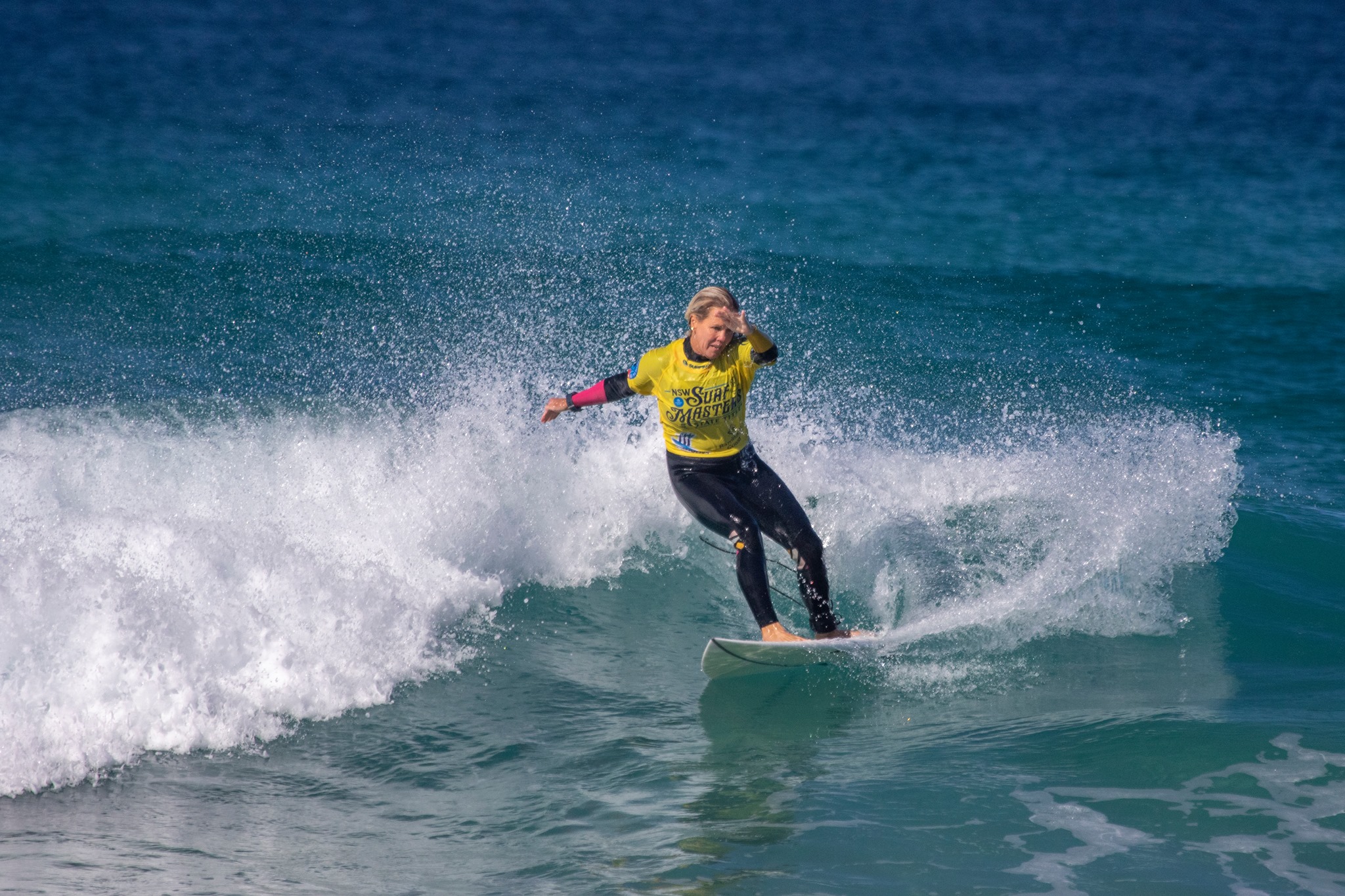 Belinda Koorey (Manly Vale). Photo: Josh Brown / Surfing NSW
Matt Hoar (Dalmeny) flew the flag loudly and proudly for the NSW south coast as he claimed top honours in the Over-35 Men's division. Hoar fought a hard battle against his fellow finalists but was able to take the victory thanks to a giant 15.83 two-wave heat total.
After finishing in the runner-up position in the Over-35 Men's division, Christo Hall (Narrabeen) was able to get revenge on Hoar and take out the Over-40 Men's division ahead of the South Coast native. Considered one of the standouts of the event, Hall shone in the final notching up an impressive 14.56 two-wave heat total for a series of big snaps and carves.
Dan Dignam (Woonona) mustered up some last minute heroics to take out the Over-45 Men's final. Thanks to a final buzzer-beater wave, Dignam performed a handful of decent snaps to find the necessary wave score required to leap-frog Cameron Sharpe (Shelly Beach) who was bumped down into the runner-up position.
Jay Mckenzie (Cronulla) fought an impressive battle for the Cronulla locals, taking out the Over-50 Men's division. Mckenzie put on a dominant display of surfing in the final, posting a solid 7.60 wave score and a 6.50 to amass a decent 14.10 two-wave total and take the final against some fancied opposition, including Michael Callendar (Woonona) who claimed the runner-up spot.
The prominent four-day event saw over 150 competitors – aged 35 and above – battle it out in an attempt to secure an NSW shortboard title and a spot in the national titles at the 2021 Australian Surf Championships.
A range of former World Surf League (WSL) Championship Tour surfers and Australian Champions competed in the event including Shane Wehner (Broulee), Rod Baldwin (Copacabana) and Mel Bartz (Pacific Palms).
2021 was the tenth year running the NSW Surfmasters Titles presented by Moby's Beachside Retreat has been held in the Great Lakes region.
Divisions for the event included Over 35 Men, Over 35 Women, Over 40 Men, Over 45 Men, Over 50 Men, Over 55 Men, Over 60 Men, and Over 65 Men.
Moby's Beachside Retreat was the official event venue for accommodation.
The VW NSW Surfmasters Titles pres. by Moby's Beachside Retreat is proudly supported by Volkswagen Commercial Vehicles, Mid Coast Council, Moby's Beachside Retreat, Gage Roads and Surfing NSW.
RESULTS:
Over 35 Women
1st. Melissa Bartz (Pacific Palms)
2nd. Belinda Koorey (Manly Vale)
3rd. Samantha Oakes (Carlton)
4th. Nathalie Rennie (Terranora)
Over 35 Men
1st. Matt Hoar (Dalmeny)
2nd. Christo Hall (Narrabeen)
3rd. Randall Sharpe (Long Jetty)
4th. Scott Schindler (Sawtell)
Over 40 Men
1st. Christo Hall (Narrabeen)
2nd. Matt Hoar (Dalmeny)
3rd. Ricky Marshall (Cronulla)
4th. Jeremy Cohen (Macmasters Beach)
Over 45 Men
1st. Dan Dignam (Woonona)
2nd. Cameron Sharpe (Shelly Beach)
3rd. Matt Hurworth (Cabarita)
4th. Kieran White (Newport)
Over 50 Men
1st. Jay Mckenzie (Cronulla)
2nd. Michael Callender (Woonona)
3rd. Scott Myers (Lake Munmorah)
4th Carl Musker (Collaroy)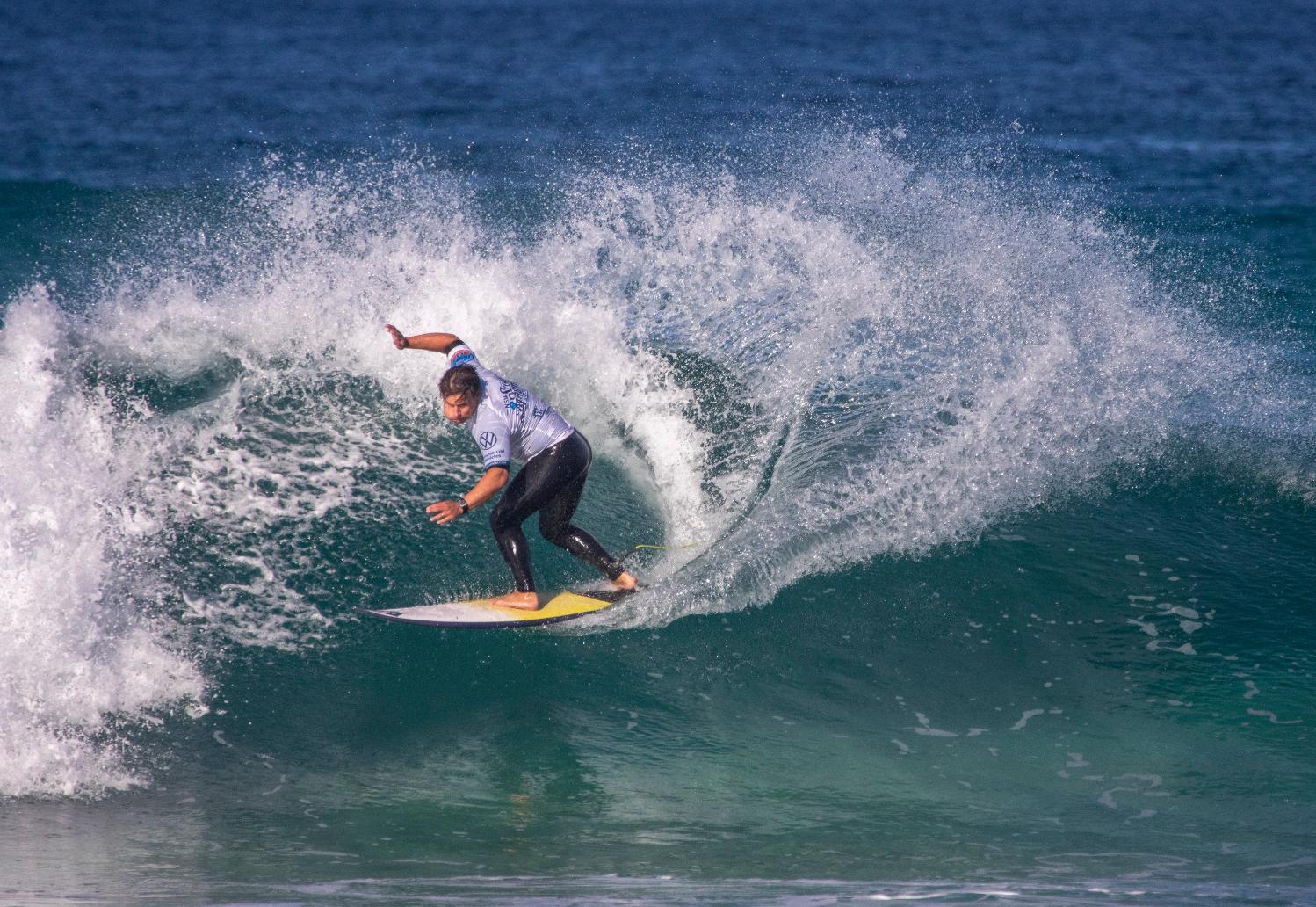 Kieran White (Newport). Photo: Josh Brown/Surfing NSW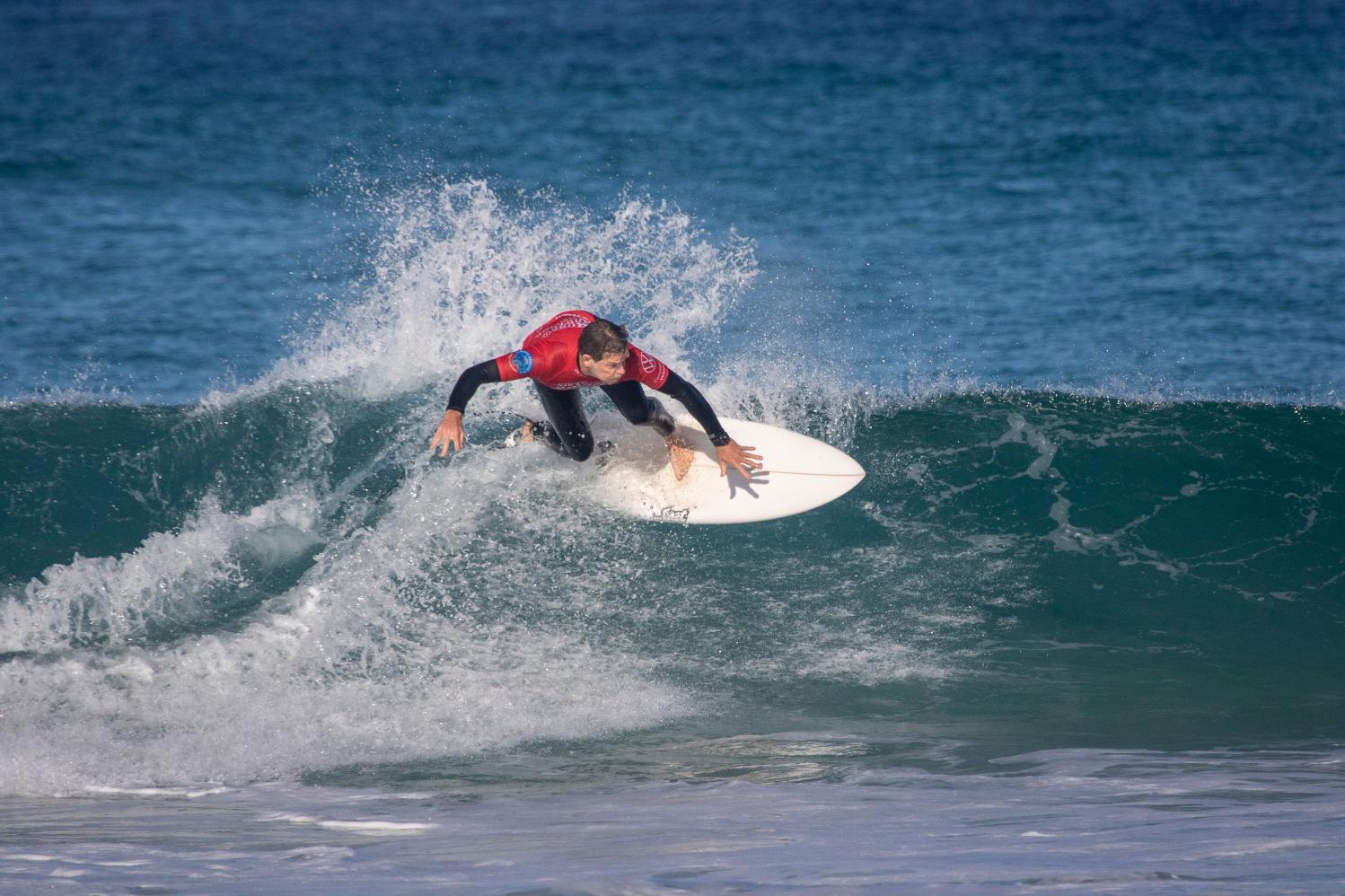 Carl Musker (Collaroy). Phoot: Josh Brown/Surfing NSW