October 28 - November 3, 2018: Issue 381
NSW Sports High Schools Association And Surfing NSW Form Partnership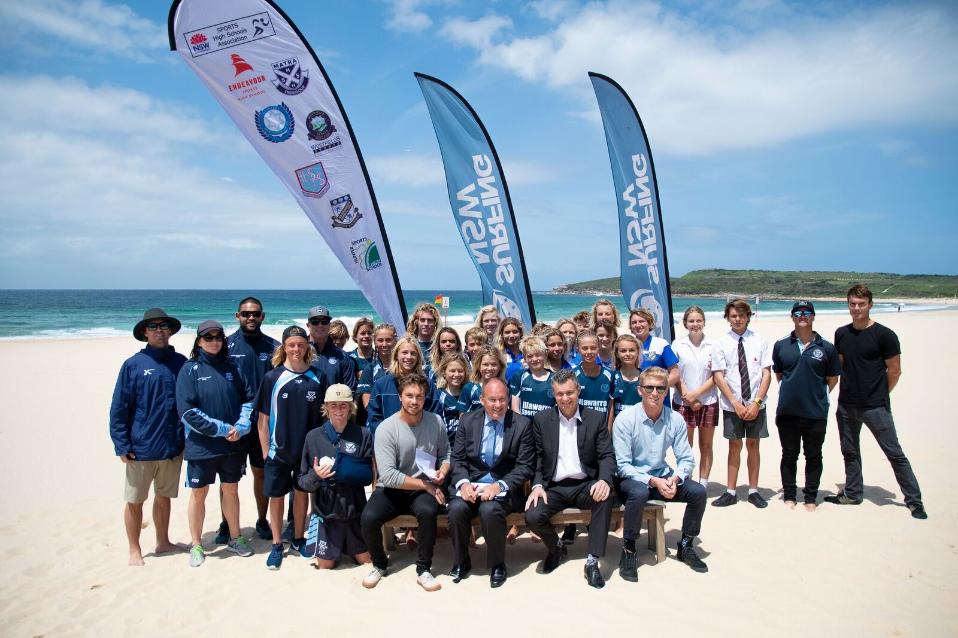 Students from Matraville Sports High, Narrabeen Sports High, Illawarra Sports High, Hunter Sports High and Endeavour Sports High gathered today at Maroubra Beach to celebrate the new partnership between NSW Sports High Schools Association and Surfing NSW. Photo by Surfing NSW
Surfing development in NSW has received a boost with the announcement of the joint venture between the NSW Sports High Schools Association and Surfing NSW. This partnership will help support and develop young surfers in NSW who aspire to compete on the world stage.
On Friday 26 October, Surfing NSW CEO Luke Madden and President of the NSW Sports High Schools Association (SHSA) Roger Davis launched the new partnership at Maroubra Beach alongside students from Matraville Sports High, Narrabeen Sports High, Illawarra Sports High, Hunter Sports High and Endeavour Sports High.
Luke Madden said: "Now that we are an Olympic sport, it is essential that we explore ways to further develop our sport. We see this partnership as a vital component in the identification and development of talent and a key to building a high-performance pathway for our sport in the state."
"Partnering with the NSW SHSA will, without doubt, enhance the development of elite male and female surfers in NSW. We see a huge benefit from the Sports High School model that combines high-quality education and coaching in a nurturing and supportive environment."
The program will provide a comprehensive curriculum that includes skill and technique development and fitness as well as strategies to enable students to build the mental capabilities required to be successful in the competitive world of surfing.
Roger Davis said: "We know from experience that the holistic development of the student-athlete at NSW Sports High Schools has already contributed to the development of some of Australia's most elite sporting stars. This partnership will establish the sports high schools as a nursery for elite surfers in Australia."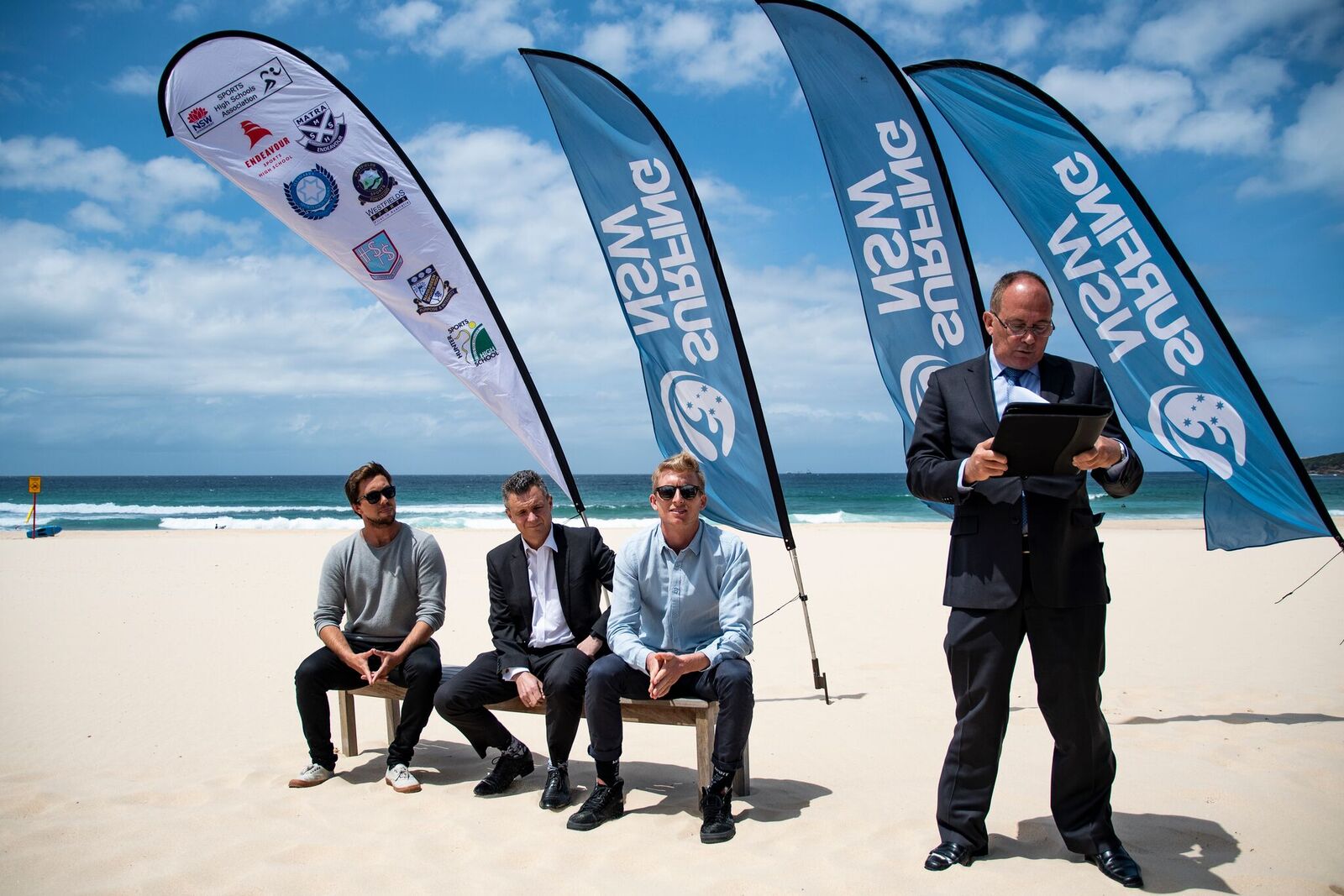 Roger Davis, President NSW Sports High Schools Association, speaking during Friday's Announcement

Cooper Chapman, a former student of Narrabeen Sports High School and current World Surf League Qualifying Series surfer said: "At Narrabeen Sports High School I learnt how important it was to be a good role model, not just in sport but in all aspects of life. The teachers were understanding and supported me to ensure that I could successfully complete my schooling whilst still being able to fit in my surfing".
Christian De Clouett, father of upcoming surfer and Illawarra Sports High student Darcy said: "I would like to formally commend the talented surfing program our son has been able to participate in during the last four years of his schooling. I believe he was able to discover his full potential as a surfer and his progression in his strength, fitness and competition ability saw a steep incline of improvement. This was paralleled with renewed interest, confidence and ability in his academic performance. He has been supported incredibly by the structures and individuals within the program and we as a family remain very proud and committed to recommending this program to our local surfing community."
About the Sports High School Association
There are seven Sports High Schools in NSW that provide opportunities for students who have the potential to reach the elite level. The schools have flexible academic programs that assist developing surfers meet their training, competition and academic requirements. The five schools which offer surfing are; Matraville Sports High, Narrabeen Sports High, Illawarra Sports High, Hunter Sports High and Endeavour Sports High.