November 28 - December 4, 2021: Issue 520
NSW Rugby Union State 7s Championships 2021 U15'S And U17'S: Warringah And Manly + 2021 NSWJRU AGM Notes
The NSW Junior Rugby Union State Sevens Championships at Forster on Saturday and Sunday, November 20 and 21.

For the Warringah Rats Junior Rugby Union the NSW Youth 7s State Championships has become one of the highlights of the Season. A meticulously organised event with lots of great rugby on display and smiles on the faces of our rugby community.
Warringah's U17 Boys were undefeated State Champions, beating Hunter, Mid North Coast, Gordon, Eastwood and Manly along the way. An outstanding achievement by them, and the first ever State Sevens title for Warringah Juniors.
This weekend was 7 years in the making. A team of mates playing together and staying together through the tough times makes the victory so much more enjoyable. Working hard as mates, winning well as a team.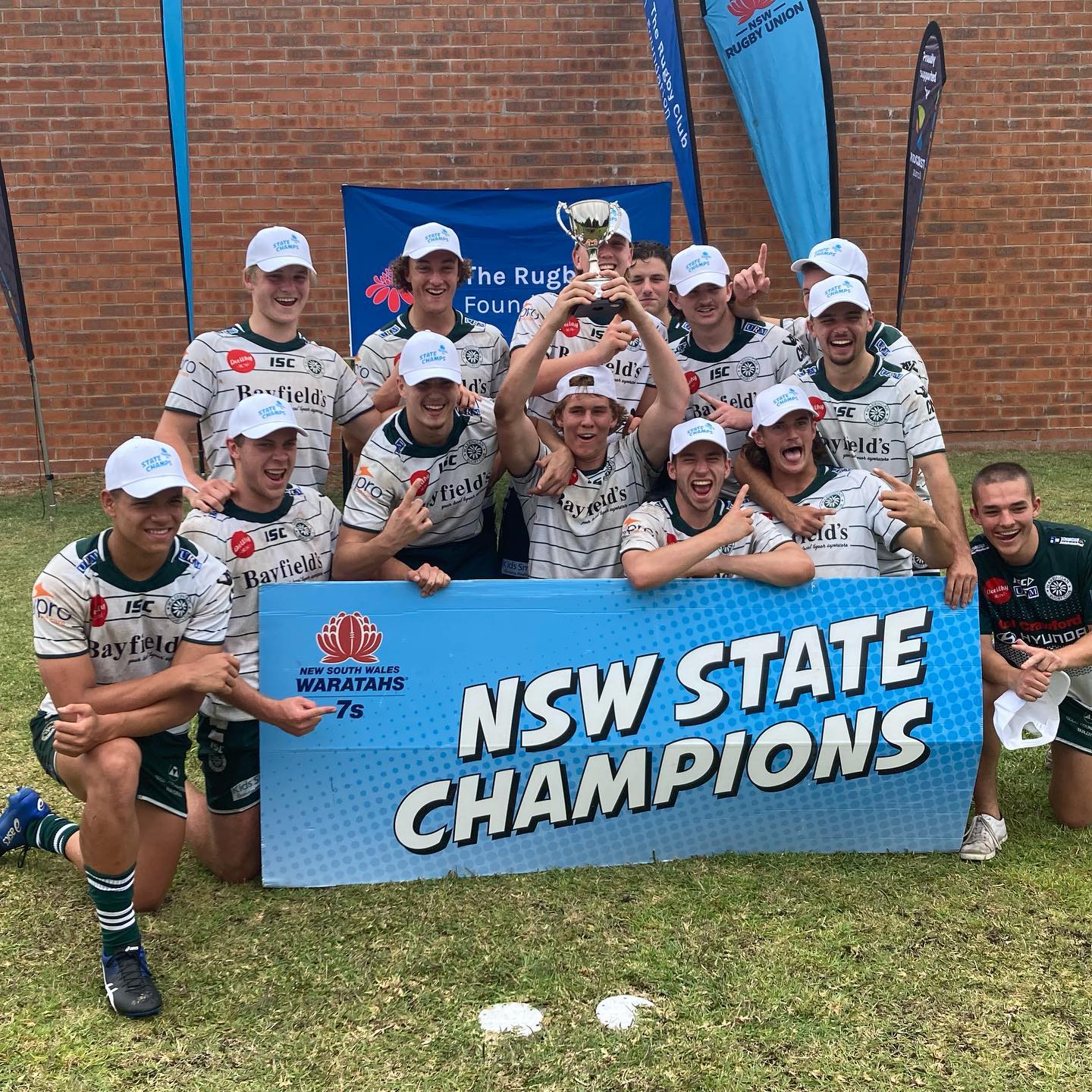 Photo: Warringah Rats Junior Rugby Union

Warringah's U15 Boys continue to improve, winning the Plate Final, which was coincidentally the same result the current U17s had 2 years ago. This group of fine young men that continue to grow and develop as rugby players and humans.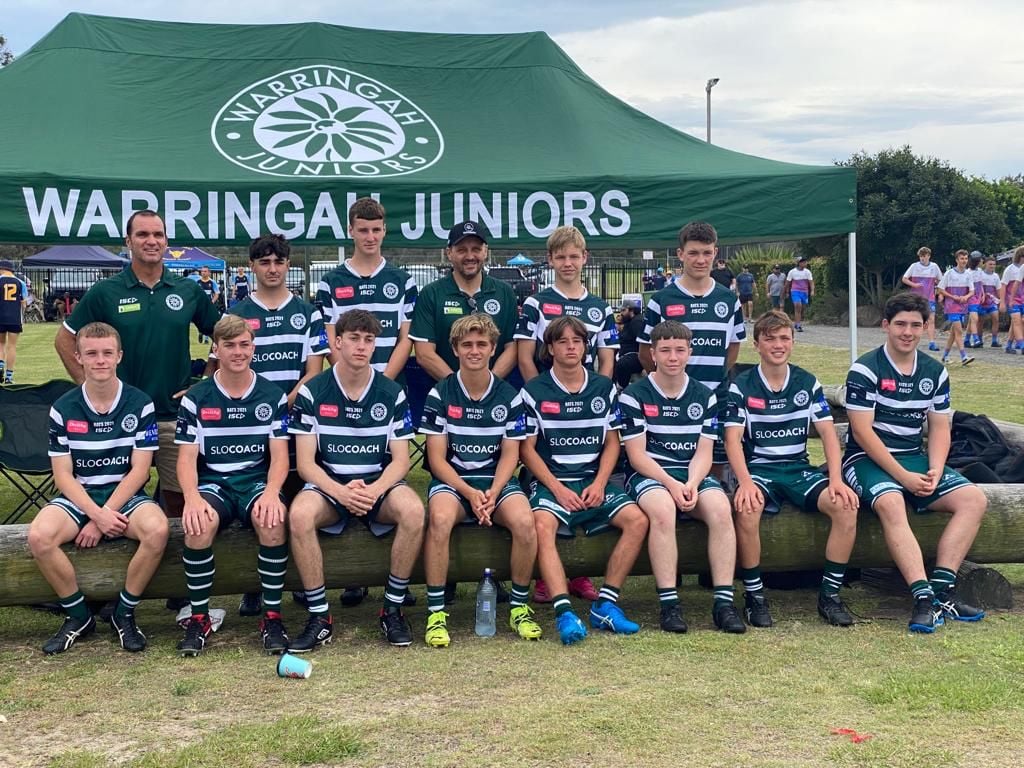 Warringah Rats Junior Rugby Union

Massive thanks to everyone involved that helped make the weekend such a resounding success. Doylo, Junior and the team from NSW Rugby did an amazing job organising and running the weekend. Thanks to the mighty Forster Tuncurry Dolphins for hosting the event, its always a pleasure to come and spend time in Forster/Tuncurry. Thanks to all the coaches and managers for preparing the teams, and looking after them over the course of the weekend. Thanks to all the parents and family for everything you do, it doesn't go unnoticed. And a special thanks to all the players for your commitment to Rats rugby, and representing Warringah with pride both on and off the field.
Already looking forward to 2022 - NSW Junior Rugby Union!!
The Wahu Manly Mermaids and Manly Marlins U15's are also now State Champions.
After an fantastic weekend in Forster representing Manly in the NSW 7s State Championships these amazing U15s Girls went through undefeated (6 from 6) to claim the NSW 7s State Champs title.
Coming into the competition with the smallest and youngest squad in the comp with 5 x 13 year old girls and 4 x 14year old all the girls showed their amazing skills and potential all weekend with some dazzling display of running and breakdown rugby. Awesomely coached and Managed by Buck and Leischa Gray it allowed for the girls to showcase their amazing skills.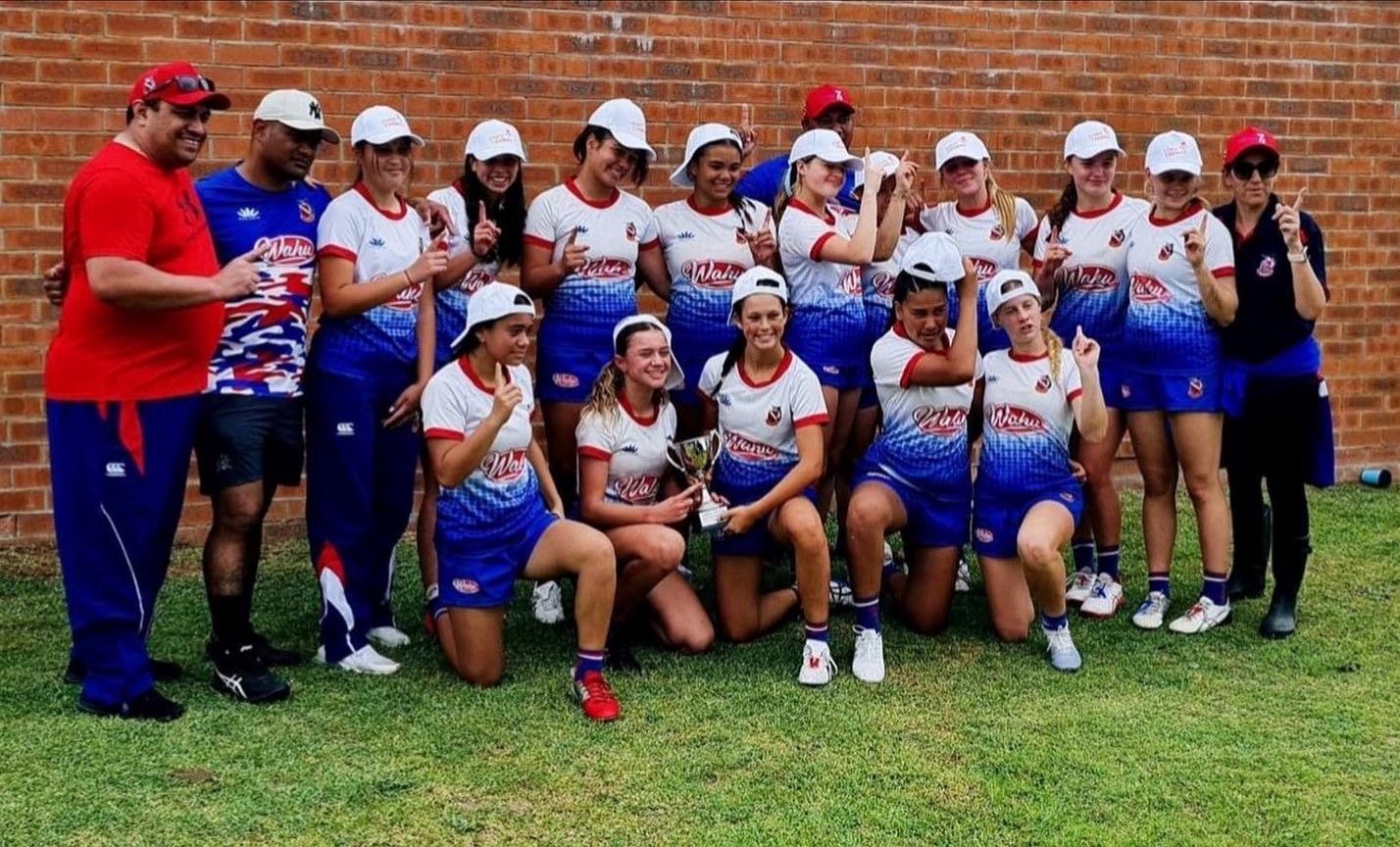 Photo: Manly JRU

Photo: Manly JRU

Thank you to all the Manly coaches and parents and a huge and special thank you David Beat for being instrumental in getting Manly to Forster in 2021.
Congratulations to all teams, U15s finishing first in the state and U17s on some great playing and commitment to the game. Manly juniors are looking strong for the 2032 Olympics.
Thank you to our coaches and managers, great weekend team.
U15 girls - Coach Buck Gray & Manager Leischa Gray
U15 boys - Coach Harry Berryman & Manager Craig Poynton
U17 girls - Coach Stevie Berryman & Manager Andrew Bullman
U17 boys - Coach Tua Marsters & Manager Jodie Marsters.
Special mention to the very important support crew - Put Berryman, Matty Burke, Mania Marsters, Brad Fittler, Chas Tonga, Michael Donaghy, who all played a very important role.
Our camera and film crew - Carl Petersen & Tiahn Watters.
Add in and jersey designer Paladin Sports, James Hilterbrand, Georgia Grey, Ally Bullman. The very important parents.
Video below.
NSWRU Youth 7s Squads
On Thursday November 25theveryone who have been selected in the NSWRU Youth 7s squads was announced. Congratulations to local players who will form part of this.
NSWRU Under 15 Youth Boys 7s Squad
First Camp – Saturday 4th and Sunday 5th December, Location TBA
Jarrah Bell
Tomoko Berryman-Black
Sam Blank
Charlie Boyle
Anthony Dean
Zach Fittler
Marshall Le Maitre
Xavier Leota
King Manu
Corey Mcdougall
Casey Mclean
Daniel Mefou
Harry Middleton
Tuaomaliemavaitoelau Patea
Jojo Justin Pese
Charlie Poynton
Will Rylands
Itula Seve
Mitchell Sweet
Sam Talataina
Jack Tully
Daniel Usumaki
Nathan Vaughan
Joe Walsh
Baxter Warner
NSWRU Under 17 Youth Boys 7s Squad
First Camp – Saturday 4th and Sunday 5th December, Location TBA Second Camp – 24th and 25th January, Location TBA
Leo Bassingwhaite
Ollie Cummins
Faalentino (Tino) Jahnke-Tavana
Thomas Klem
Thomas Livingstone
Tyrese Lokeni
Henry Mann
Maxwell Marsters
Hamish McDonald
Jesse McLean
Sam Mitchell
Rory Morgan
Omar Nourredine
Doug Philipson
Rio Portersheen
Charlie Poynton
Jekope Sovau
Angus Staniforth
Savelio Tamale
Josiah Vatubua
Joe Walsh
Finn Watkins
NSWRU Under 17 Youth Girls 7s Squad
First Camp – Saturday 4th and Sunday 5th December, Location TBA Second Camp – 24th and 25th January, Location TBA
U15's Girls will be notified of talent identification and invited into Rugby Australia's Emerging Talent Squad.
Sophia Addington
Lilli Boyle
Ally Bullman
Edie Burke
Ella Carlisle
Isobel Gosper
Georgia Grey
Martha Harvey
Olivia Herman
Chloe Jackson
Ella Koster
Kyanna Lokeni
Madison McAthur
Faitala Moleka
Lailani Montgomery
Ambryn Murphy-Haua
Aliyah Nasio
Ava Osland
Taytana Pati Ah-Cheung
Liliana Reardon
Sofia Saroukos
Piper Simons
Monalisa Soliola
Jesse Southwell
Manilita Takapautolo
Brooke Talataina
Georgina Tuipulotu
The 2021 NSWJRU Presidents report by Ben Gregory, who is standing down after 8 years in an executive role, 5 of them as president, published November 25, 2021 can be read in full here: https://www.nswjuniors.com.au/post/2021-nswjru-presidents-report
Mr. Gregory's 2021 Report informs us that NSWJRU have updated and replaced all our City vs Country Trophies and State Championship Shields. A sub-committee was formed to dedicate a number of the vacant Age group Shields to NSWJRU people who have had a major impact on State Champs history – a fitting way to honour their contribution. The Trophies are now known as;
NSWJRU State Gala
U10 Boys – The A.E.Fisher 'Spirit of Rugby' Shield
U11 Boys – The G.R.Paton 'Spirit of Rugby' Shield
NSWJRU State Championships
U12 Boys – The J.C.Degotardi Trophy
U13 Boys – The B.J.Gregory Shield
U14 Girls – The Phil Warner Trophy
U14 Boys – The Hawton Trophy
U15 Boys – The John Goddard Shield
U16 Girls – The Kerry Brady Shield
U16 Boys – The Chas Hansen Trophy
U18 Girls – The J.B.Carroll Shield
U18 Boys – The N.S.W.J.R.U Shield
NSWJRU City vs Country
U14 Boys – The Tim Gavin Shield
U14 Girls – The N.S.W.J.R.U Sponsors Plate
U15 Boys – The Steve Tuynman Cup
U16 Boys – The Ella Cup
U16 Girls – The Mahalia Murphy Shield
U18 Boys – The Michael Brial Cup
U18 Girls – The Grace Hamilton Shield
There is also the Dave McCormack Memorial Shield awarded to the best NSW Country player at the U14 City vs Country game.
For the record the State Champions in 2021 were;
U12 Boys – Warringah (held at Camden Rugby Park, Camden)
U13 Boys – Western Sydney Two Blues (held at Apex Oval, Dubbo)
U14 Girls - Western Sydney Two Blues (held at Boronia Park, Hunters Hill)
U14 Boys – Penrith (held at Endeavour Oval, Orange)
U15 Boys – Manly (held at St Lukes Oval, Concord)
U16 Girls – Penrith & Gold Coast Coomera (held at Boronia Park, Hunters Hill)
U16 Boys – Gordon (held at Rat Park, Narrabeen)
U18 Girls – Sydney University (held at Boronia Park, Hunters Hill)
U18 Boys – Randwick (held at Rat Park, Narrabeen)
Ben says the 2022 version of the State Championships will see the inclusion of the Country Champs and a NEW SJRU "Sydney" Championship to be held within the State Champs format over the June long weekend. A very exciting addition for the U14 and older age groups.
The Annual General Meeting of NSWJRU was held on Thursday, November 25, 2021
The Committee elected for 2022:
NSWJRU President - Andrew Hutton
VP Commercial - Tony Fisher
VP Reps - Ben Gregory
VP State Champs - Gary Paton
At the NSWJRU AGM the Committee had the honour of nominating their Patrons for 2022 and have named DARREN COLEMAN & GRACE HAMILTON as the Patrons of NSW Juniors for 2022. It doesn't get much better than that.
So you have the Head Coach of the TOP team in NSW - our Waratahs and the Captain of the Waratah Women Super W team and the Buildcorp Wallaroos both supporting the grassroots part of our junior game. Sensational!