February 4 - 10, 2018: Issue 346
NSW Lifesavers Win Inaugural Youth Cup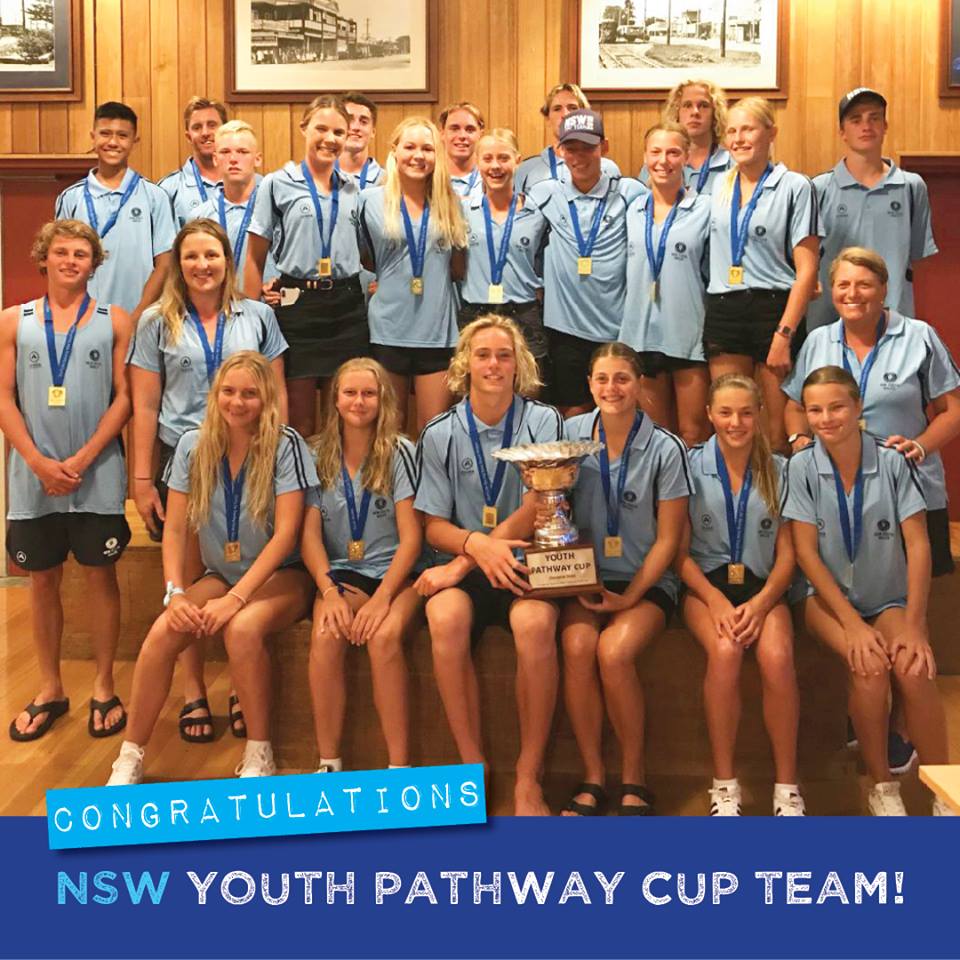 NSW LIFESAVERS WIN INAUGURAL YOUTH CUP
Monday 29 January 2018 - By Surf Life Saving New South Wales
It was an Australia Day to remember for the next generation of NSW surf sport stars after the teenaged team made a winning start to their representative career by taking out the inaugural Youth Pathway Cup at Sydney's Freshwater Beach.
Consisting of 20 athletes from the U14 and 15 age groups, the NSW team ended the one-day competition on 170 points across the 38 events finishing clear of Queensland (150), and Western Australia (98) who rounded out the podium.
The team was captained by Riley Dixon (Wanda SLSC), and Bella Williams (Cooks Hills SLSC) and boasted athletes who have achieved significant success despite their tender years.
The Youth Pathway Cup is Surf Life Saving's newest representative competition and allowed some of the sports brightest prospects to test their skills against the best Australia has to offer, and with all of the mainland states competing it was the first time those selected had the opportunity to pull on the sky blue cap of their state.
Under the format of the competition it was very much a team-oriented event with the aggregate point score system meaning every race counted.
On the beach NSW claimed three golds in the Beach Sprint Relay Event with the U15 Female and both the U14 and 15 Male teams successful.
In a successful day in the water for the U14s NSW won the male and female Surf Teams Race, Ironperson Races, the Board Relay Race, and Cameron Relay.
While the U15s took out both Board Relay Races and picked up a further 7 second places across both divisions to help NSW secure overall victory.
Surf Sport Manager Rob Pidgeon said the first edition of the Youth Pathway Cup was a successful event.
"All States worked collaboratively in the planning and the competition was conducted in the best of spirits. With NSW already securing victory in the senior Interstate team earlier this month it highlights the strength of these surf sport athletes on the pathway to higher honours.
"It's exciting to think this event will inspire another generation of surf sports athletes, across the states, ultimately strengthening Australia's position on the world lifesaving sporting stage" Mr Pidgeon said.
For full results and the overall point score from the 2018 Youth Pathways Cup please click here
22018 NSW Youth Pathway Cup Team
Lilly Finati (North Bondi SLSC)
Holly Holmsby (Bulli SLSC)
Jodie Louw (Newport SLSC)
Lily O'Sullivan (Cudgen Headland SLSC)
Lucy Flanagan (North Cronulla SLSC)
Dan Chisholm (Swansea Belmont SLSC)
Max Geronimo (Elouera SLSC)
Lucas Ottaway (Bulli SLSC)
Joel Piper (Newport SLSC)
Ty-Jesse Brabant (Port Macquarie SLSC)
Xanthe Christopher (North Bondi SLSC)
Piper Harrison (Manly LSC)
Maisie Miller (Lennox Head-Alstonville SLSC)
Bella Williams (Cooks Hills SLSC)
Madeleine Wallace (Collaroy SLSC)
Nathan Mackenzie (Lennox Head-Alstonville SLSC)
Fletcher Myers (Cooks Hill SLSC)
Nicholas Stoddart (Swansea Belmont SLSC)
Saxon Coates (Swansea Belmont SLSC)
Head Coach; Scott McCartney (Cudgen Headland)
Assistant Coach; Rachelle King (Terrigal)
Team Manager; Monique Williams (Cooks Hill)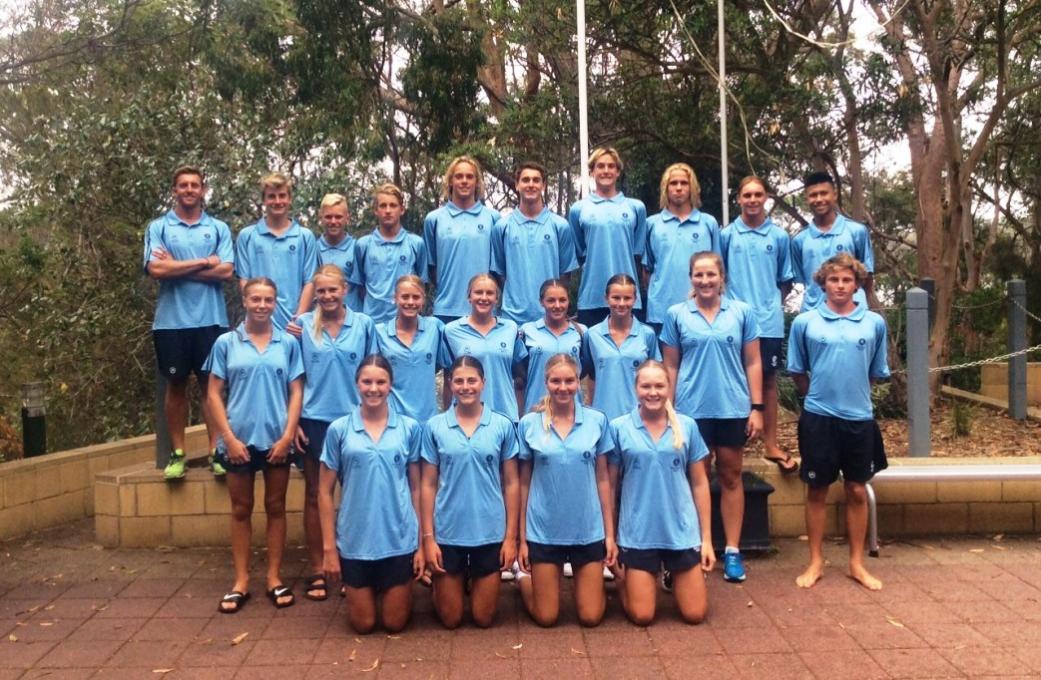 Inaugural Youth Cup Team - photo courtesy SLS NSW