October 26 - 26, 2019: Issue 425
NSW Athletes Shine At Iconic Coolangatta Gold 2019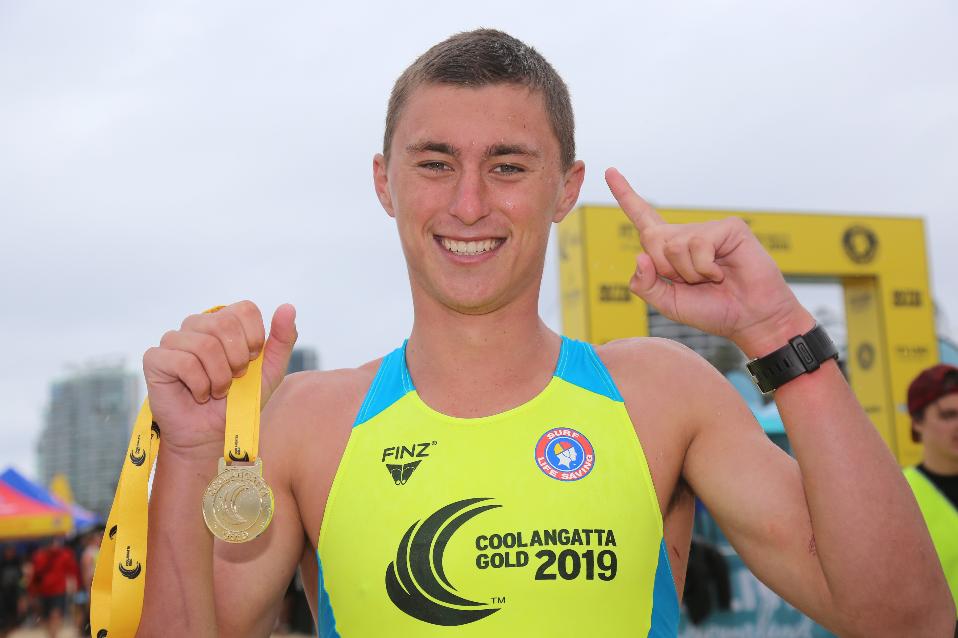 Zach Morris, (Newport SLSC). Photo Credit HarvPix.
Sunday October 13th, 2019
By Surf Life Saving NSW
The 2019 Coolangatta Gold has wrapped up after two solid days of competition on the Gold Coast. Perfect conditions greeted the 700 athletes who have trained over the winter months with a mild two-foot swell.
The event was also the first of the elite Nutri-Grain Iron Series in which eight NSW athletes qualified for.
The Long Course is the premier event with an iconic legacy attached to it after it's debut in 1984 when it was run as part of the movie Coolangatta Gold. That first event was won by NSW's Guy Leech.
The Long Course is a gruelling 41.8km made up of a 23km ski paddle from Coolangatta to Broadbeach, a 2.1km run to Burleigh followed by a 3.5km swim at Burleigh that transitions into a 6.1km board paddle to Currumbin and finishing off with a 7.1km run to the finish.
Not only the elite contested the race with Opens, Under 19s, 35-49, 50+ and teams of Under 19, Opens, 140+ Masters and 190+ Masters also lining up.
Jemma Smith (Umina) has racked up an impressive list of results and awards as the 2019/20 season begins recently being crowned the Under 23 Ocean Kayak World Champion as well as 2019 NSW Ironwoman Champion. This was her first attempt at the Coolangatta Gold.
"I'd never done this race before so I didn't know what to expect. It was a grind, but I absolutely love tough racing like that it makes it really interesting," said Smith.
Smith lead the pack of Australia's top Ironwomen from the get-go with the ski one of her strongest. "I knew with the ski leg first I had to get out there early and then fortunately in the swim leg I was able to hold the lead which was really nice. The board leg was then about conserving some energy for the run," said Smith. It was a tight finish with Queensland's Lana Rogers who took the lead in the run but Smith stayed just strides behind. After four hours the girls crossed the line just seconds apart. Rogers finishing in first place with the time of 4:27.51 and Smith 4:23.54.
Always humble of her success and grateful for the support Smith praised her family, friends and team.
"It's been an absolutely amazing race and it was great to have such a big team up here to support me, it really made a difference to have them all here after they did the Short Course yesterday," Smith said ahead of what will be an exciting season of racing.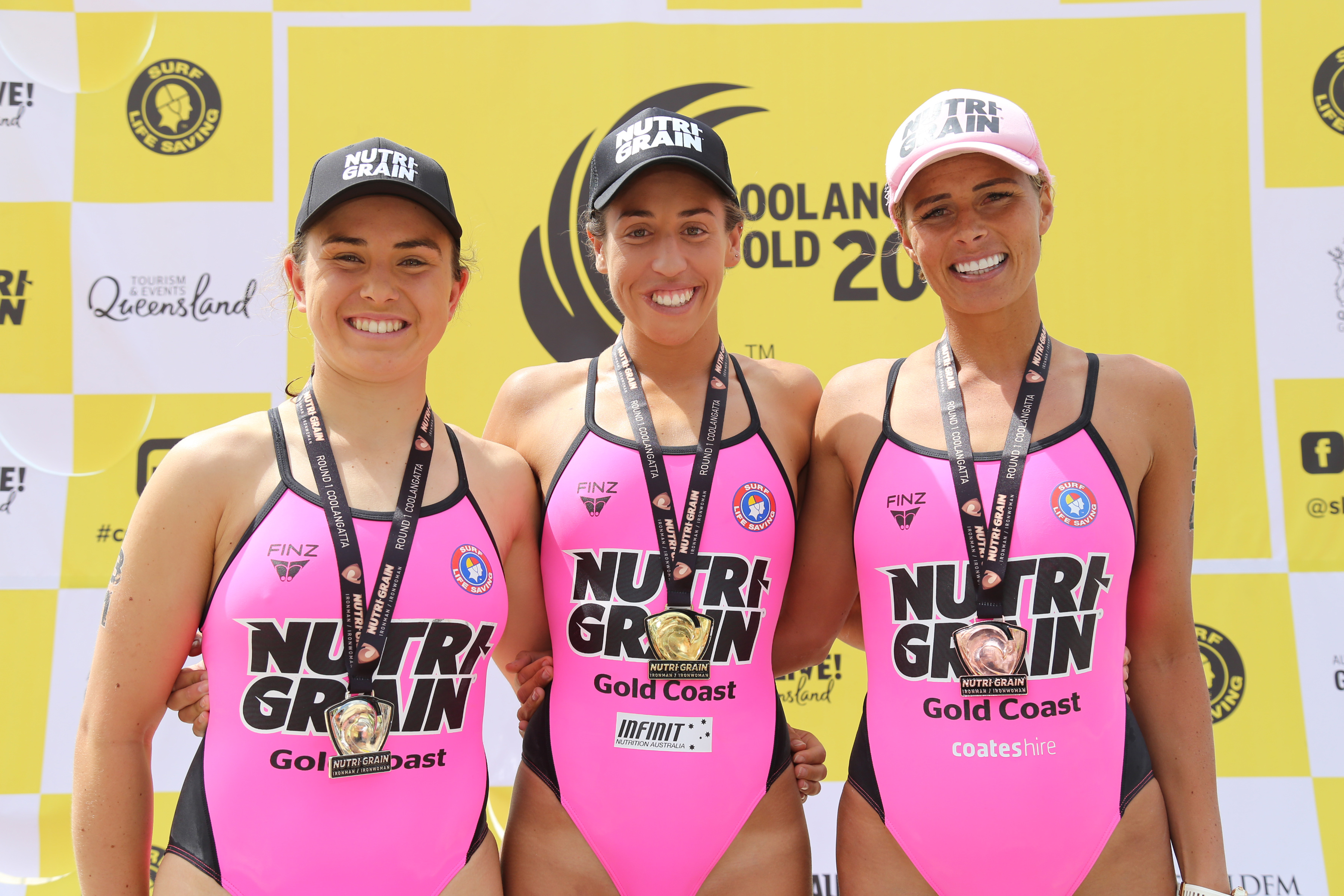 Women's top 3 (l-r) Jemma Smith, Lana Rogers, Courtney Hancock. Photo Credit HarvPix.

The elite men headed off first when Queensland Ironman champions Matt Poole and Matt Bevilacqua took to the lead early. They didn't let anyone get close across the four hours of racing. Bevilacqua crossed the line with the time of 4:06.19 just ahead of Poole at 4:06.55. The first NSW Ironman was Manly's Jay Furniss at 4:16.33.
The Short Course event consisted of a 21km race incorporating a 10.5km surf ski paddle, 2km surf swim, 3km board paddle and 5.5km beach run. NSW athletes were scattered across all divisions including Under19, Open, 35-49, 50 + and teams for Under 17s, Under 19s, Opens, 140+ Masters and 190+ Masters.
After an incredible 2018/19 competition season, Youth Ironman World Champion Zach Morris, 17 (Newport) showed he's stayed on-track over the offseason. Morris took out the men's Open short course event in two hours, 20 minutes and 14 seconds.
Manly's veteran athlete Rachel Kember (nee. Crerar) had what has been heralded as arguably the best performance of the event. Coming in second in the Open Women's Short Course with a time of 2:45.56, she revealed she was 15 weeks pregnant after celebrating on the finish line. Manly LSC teammate Flo Epper just held on in the run leg for third.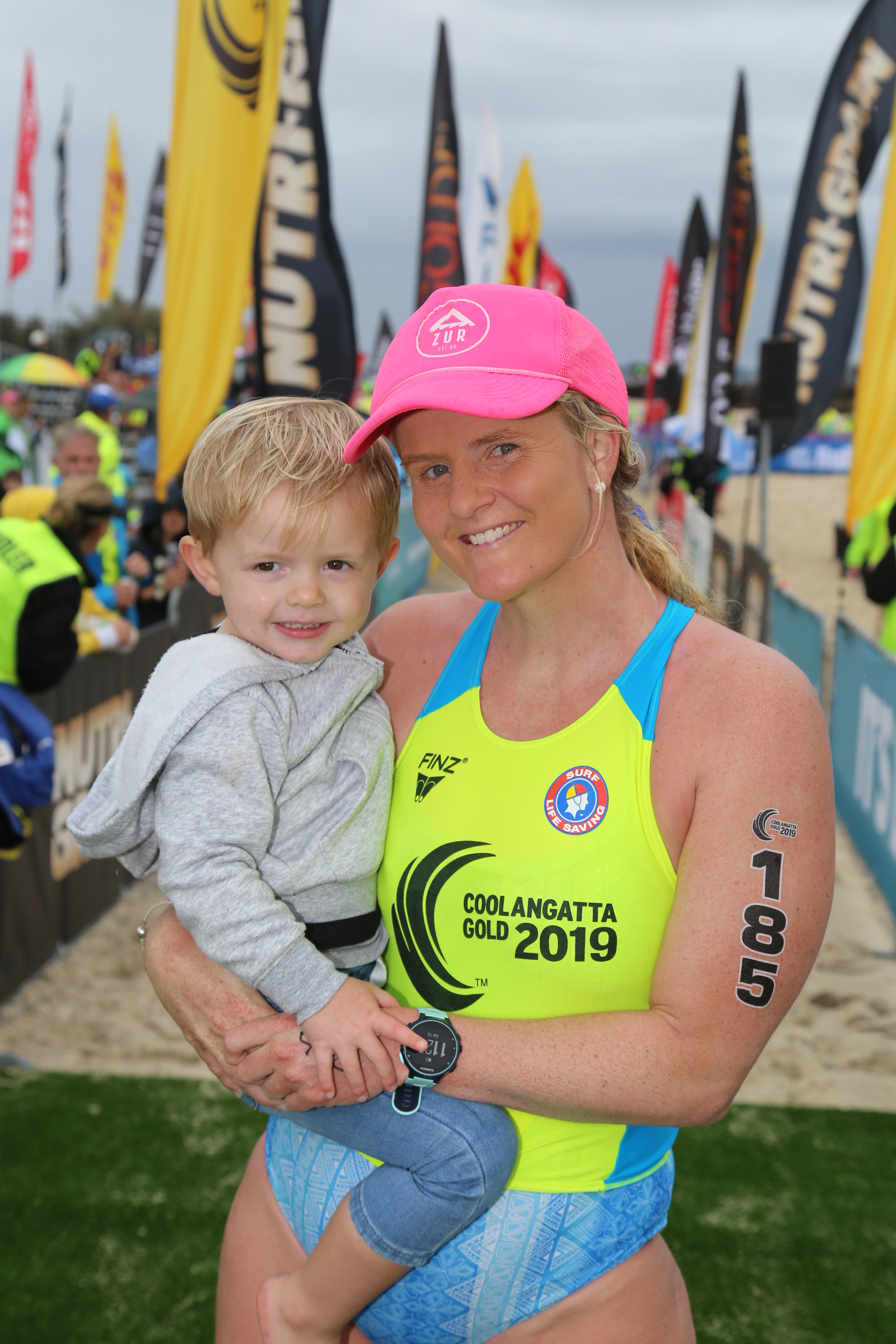 Rachel Kember (nee. Crerar)and son Ryan. Photo Credit HarvPix.
Sunday was also an opportunity for the sport's future elite athletes to make a name for themselves with a 1.75km Youth Course option available.
After three days as an assistant facilitator at the NSW Junior Development Academy, Bailey Clues (Newport) has certainly begun to walk in his father and former Ironman Michael's footsteps taking out the Male Youth Challenge, which was dominated by NSW. Lee Melbourn (Newport) came in second ahead of and Fred Carmody (North Bondi) in third.
Dominique Melbourn (North Curl Curl) travelled north of the border with a big crew of North Curl Curl teammates who competed in teams and individual events. It was a stellar result for the 12-year-old who is already showing signs of greatness in her sport. Dom took out the Female Youth Challenge ahead of Ally Hughes and club-mate Zara Kasprowicz.
It was a big day for the Swansea-Belmont SLSC Under 17 Male Board Relay Team who have continued their gold-medal success and took it to another level. The NSW Sports Team of the Year that includes Kye Taylor, Josh Murphy and Nick Stoddart added Saxon Coates to the mix to enter and win the Under 19 Long Course Teams.
With so many amazing results, Surf Life Saving NSW Director of Surf Sports Don Van Keimpema said the season ahead will be higher-stakes and more exciting than ever.
"It's great to see so many clubs achieving high-stakes results against each other and our biggest rivals Queensland," said Keimpema.
"The placing's and level of performance this weekend by all NSW athletes across all divisions has been outstanding and makes us all very excited about the forthcoming summer of surf sports. Everyone who made the trip to the Coolangatta Gold should be very proud of themselves."
The next round of the Nutri-Grain Iron Series is 17 November with the Endurosurf round at Burleigh Heads, Queensland.
2019/20 Nutri-Grain Iron Series NSW Athletes
2019 Australian Ironman Champion Max Brooks (Newport)
2019 NSW Open Ironwoman Champion Jemma Smith (Umina)
2019 NSW Ironman Champion Jackson Borg (Newport)
Kendrick Louis (Manly)
Jay Furniss (Manly)
Naomi Scott (Manly)
Lizzie Welborn (Newport)
Daniel Collins (Redhead)
Britney Pierce (Wanda)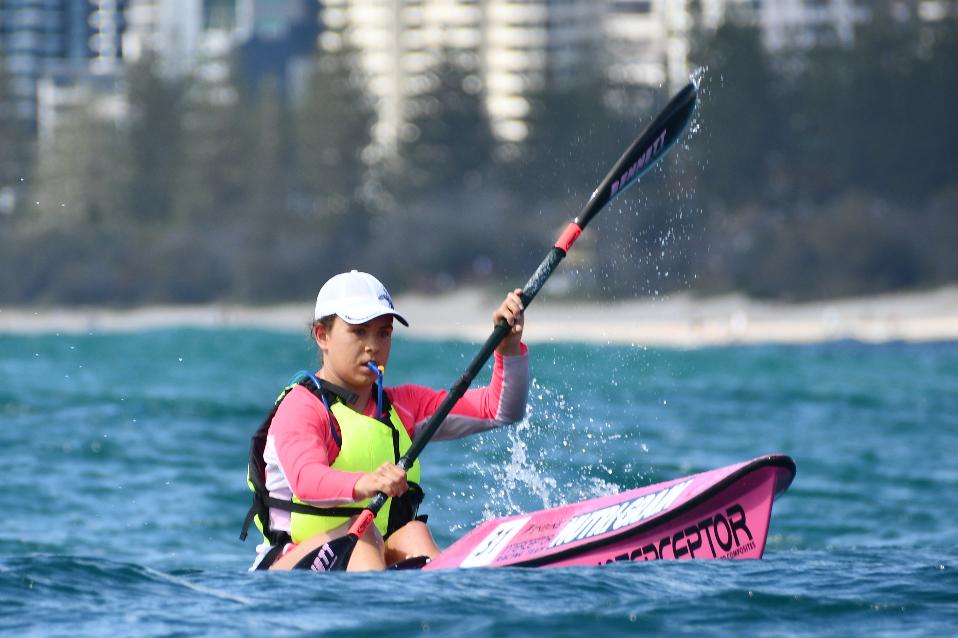 Jemma Smith. Photo Credit HarvPix.