October 28 - November 3, 2018: Issue 381
NRMA Acquires Fantasea Cruising Fleet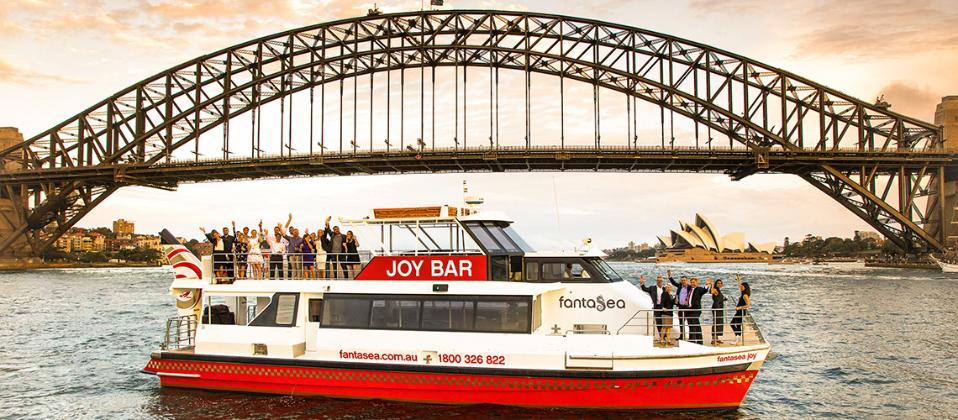 October 25, 2018

The NRMA today announced the acquisition of Fantasea Cruising as it continues on its strategy to become Australia's largest provider of transport and tourism services.
Fantasea provides a raft of transport and tourism services, harbour cruises, ferry services and yellow water taxis across Sydney Harbour. The Fantasea fleet comprises 10 ferries and 10 water taxis.
NRMA Members currently receive a 20 per cent discount on selected Fantasea services and the organisation will look to provide further Member-exclusive offers and specials.
The announcement comes 12 months after NRMA acquired Manly Fast Ferry, which provides an average 18 minute commute from Manly to Sydney's Circular Quay – more than twice as fast as the optimal car journey. NRMA Members who use their Opal Card get discounts through the my nrma app.
Today's acquisition will provide the NRMA with capacity to potentially broaden its ferry services to other parts of the city, including West Quay (Sydney Olympic Park) and improve the commute for residents living along Sydney's waterways.
NRMA's growth in waterways complements its existing Member services in roadside assistance and car servicing, car rentals, holiday parks, hotels and accommodation.
NRMA Group CEO Rohan Lund said the Fantasea acquisition was the next stage in the NRMA's strategy to use Sydney's waterways to keep the city moving and open up Sydney's unique tourist sites to NRMA Members and the community.
"When Sydney was born the majority of its transport needs were met by our sprawling harbour and network of waterways – 200 years later and the NRMA wants the city to again realise the potential of the world's greatest Harbour," Mr Lund said.
"Today's announcement of NRMA's acquisition of Fantasea – 12 months after we bought Manly Fast Ferry – sees our fleet of vessels grow to 31 and boosts our capacity to unlock the potential of Sydney's waterways, offer fantastic experiences to people wanting to enjoy our city and connect the Central Coast with Palm Beach.
"Fantasea has a diverse and modern fleet of vessels and their operational approach to customer service aligns with the NRMA. We welcome their staff to the NRMA family and look forward to working to deliver unique experiences to our customers in Sydney and the Central Coast.
"As the NRMA Group of Businesses grows so too does our capacity to provide much-needed transport solutions to a community keen to get around faster and provide membership value to our 2.6 million Members – all through our member benefit program Blue and the my nrma app