December 4 - 10, 2022: Issue 565
Dangerous North Avalon-Mona Vale Road Sections to Finally have footpaths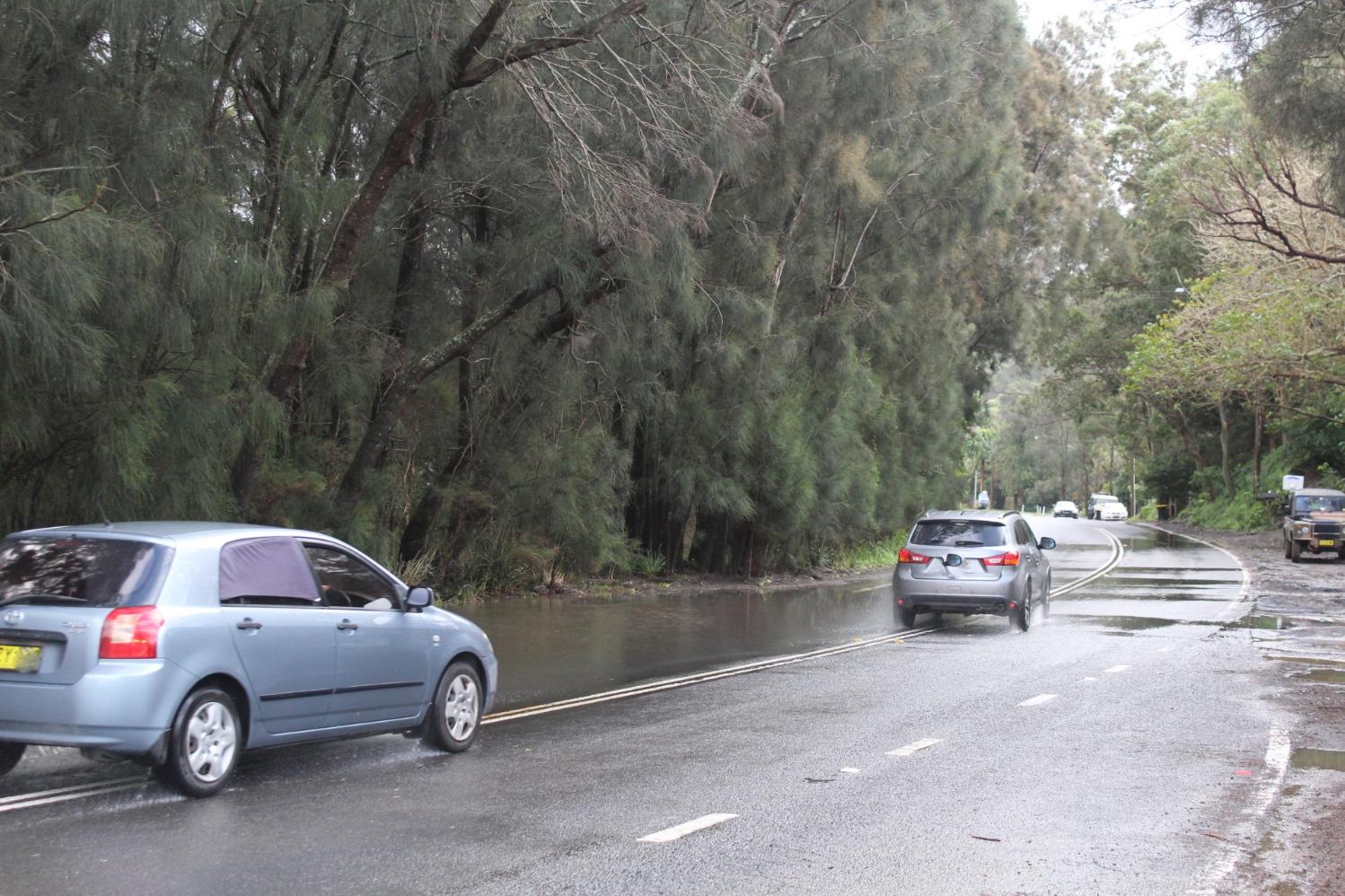 The view north from Careel Head Road, North Avalon.
This flooded corner, which was causing drivers to cross over the lines into the other lanes to avoid the flooding section, was promptly fixed by the NSW State government when they were alerted to the danger by residents.
Walking and cycling is set to get safer and simpler in Pittwater after securing funding through the $117 million the Get NSW Active program.
Get NSW Active provides funding for local projects that encourage vibrant centres and liveable neighbourhoods through the creation of street environments that prioritise walking and cycling.
Minister for Active Transport and Member for Pittwater Rob Stokes said the funding would go towards strengthening active transport in the community, making it easier for people to get from A to B in a way that doesn't always involve getting in the car.
"We live in the most beautiful part of the most beautiful country in the world, but if there's one thing we could use a bit more of, it's better footpaths and active transport connections," Mr Stokes said.
"For children, older people, parents pushing prams or people with disabilities – a street without a footpath isn't an inconvenience - it's a barrier to moving freely in public space.
"That's why the NSW Government is supporting Northern Beaches Council to deliver two key footpaths that will help residents and visitors move around safely."
The projects that have been funded include:
$971,000 for a new footpath, kerbs, gutters and drainage along the eastern side of Barrenjoey Road, North Avalon between Careel Head Road and Currawong Avenue.
$369,000 for a new footpath on the northern side of Turimetta Street, Mona Vale to complete the missing connection between Mona Vale Police Station and George Mockler House, a strategic walking connection to Mona Vale, schools and the B-Line.
The North Avalon-Careel Bay connection was the subject of a petition by residents alongside this road, with Council stating they would apply for funding to provide it.
The section is quite dangerous as people will pull their cars off the road without seeing pedestrians walking alongside.
There have been a few near misses.
It is also a section utilised by families accessing Careel Bay Playing Fields and becomes very crowded during the peak of the Football Season, and by students walking to and from Barrenjoey High school.
Mr Stokes said the third and final tranche of the 2022 program would see $77 million in funding for 161 projects across 45 councils.
"NSW is leading the nation when it comes to investment in new active transport infrastructure, building better footpaths and bike lanes in our cities and regions," Mr Stokes said.
"More than $18 million has been committed to projects in Western Sydney and $20 million in regional NSW, where we're seeing a growing demand for infrastructure that helps people walk and cycle safely.