May 10 - 16, 2020: Issue 449
Northern Beaches Council Draft Budget 2020-2021 Now on Exhibition: Open For Feedback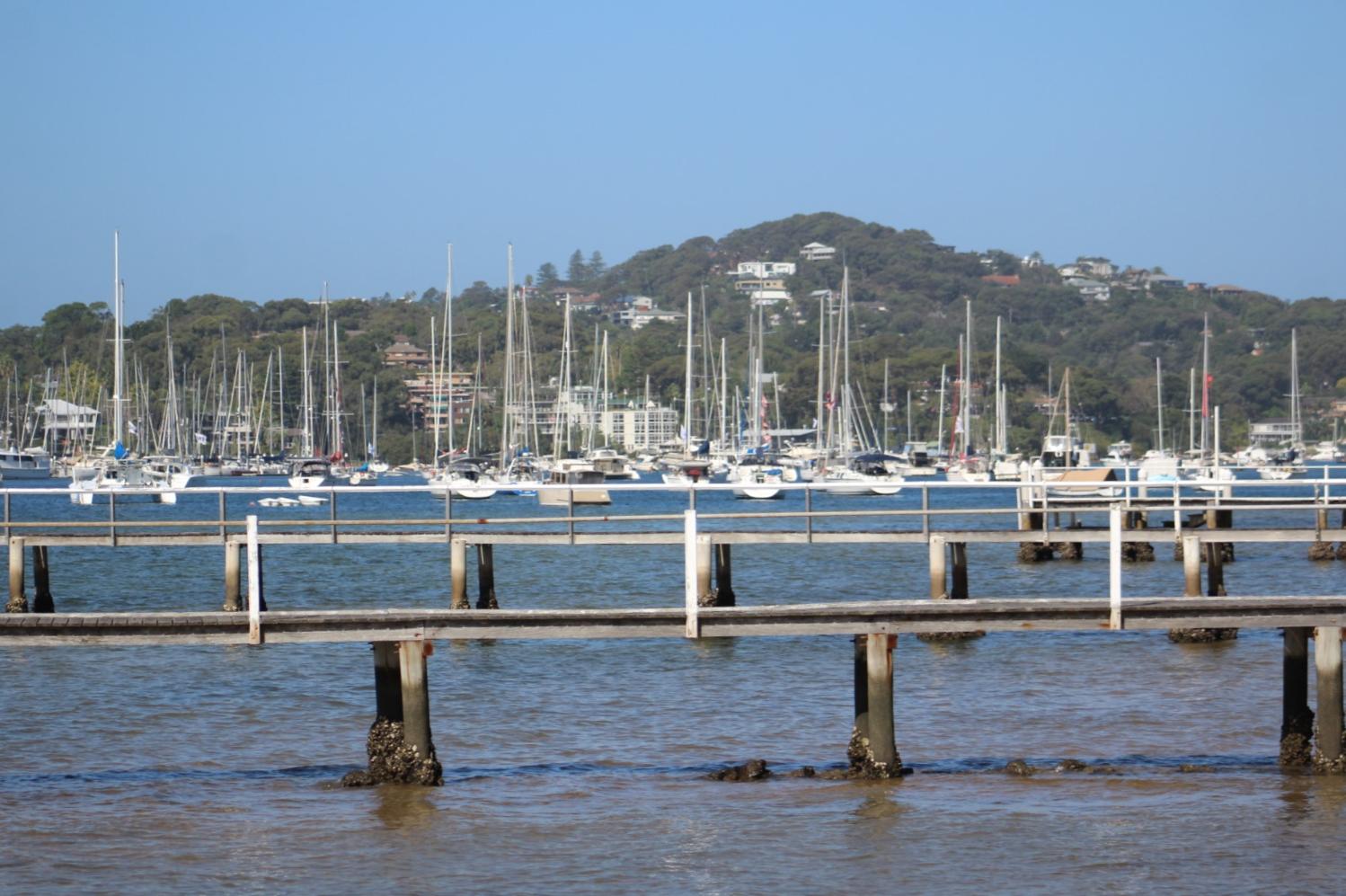 Councils' draft Operational Plan and Budget 2020-2021 has been released for feedback this week, with
submissions closing June 7th.
There are a great number of works and projects slated for commencement, although the Arts Centre for Mona Vales' Civic Centre has disappeared from both the Draft Delivery Program 2020-2024 and the Operation Plan and Budget for 2020-21. However, works geared towards the realisation of this much needed facility may have been included in the continuing allocation of over 7 million dollars of the Pittwater Council SRV towards a Mona Vale Library refurbishment (266,445) and Mona Vale Town Centre place making infrastructure (717,410) as listed in the draft.
The Pittwater Council special rate variation stems from the June 2011 approval by IPART for Pittwater Council's application for a special rate variation (SRV). This resulted in an increase in rates over three years (2011-2014), generating approximately $38.4 million in funds for infrastructure works and environmental programs over a 10-year period. A Community Contract was established to ensure accountability and transparency. The SRV was levied and is spent on the basis of the Community Contract's following principles:
Upgrade and retrofit infrastructure through carefully targeted, high priority 'on ground works'.
Schedule of projects to be incorporated into Pittwater Council's annual Delivery Program.
Funding derived from the SRV will be distributed across the program of works over the 10-year period.
The Pittwater SRV will also support 'seed' funding within the works program.
Funding proportions may vary from year to year to achieve economic efficiency through the pooling of funds.
Reporting to be undertaken to ensure transparency.
The proposed expenditure for 2020/21 from the funds raised by the Pittwater Council SRV is:
Capital $
Road resheeting 1,300,000
Car park renewal 150,000
New footpaths 1,826,603
Bike Plan implementation 50,000
Energy savings initiatives 110,000
Water saving and re-use initiatives 70,000
Foreshores renewal 140,000
Stormwater and flood mitigation 190,000
Mona Vale Library refurbishment 266,445
Mona Vale Town Centre place making infrastructure 717,410
Sportsfield renewal 55,000
Rockpool renewals 107,329
Scotland Island roads and drainage improvements 162,649
Wharves works 179,663
Mona Vale Surf Life Saving Club 973,648
Operational $
Bushland and waterways 535,000
Biodiversity protection 100,000
Community bushcare 25,000
Managing natural hazards 175,000
Keeping villages and surrounding areas beautiful 105,000
Facilities and services at beaches (extension of Lifeguard services) 130,000
Total 7,368,747
The total income that can be raised from levying rates on property is capped by the State Government based on a determination by the Independent Pricing and Regulatory Tribunal (IPART). IPART determined that general income from rates in 2020/21 may be increased by a maximum of 2.6%. Under s356 of the Local Government Act, council will offer a subsidy to ratepayers equivalent to 50% of the increase in rates due to the application of the 2.6% rate peg. This subsidy totals $2.193 million. Ratepayers will collectively pay 1.3% more in rates in 2020/21. The rate increase will apply from July 1st 2020. The credit (1.3%) will apply to the August Rates Notice, returning an average of $41 per household.
Council will also defer the due date of the rates notice first instalment to 30 September 2020 instead of 31 August 2020.
Council has made provision for those who may need relief from paying their rates notices (the last or May Qtr. one issued on April 21st), and has a COVID Rates Specific form for rates for that – HERE. NB: This form states 'Deferral date (no later than 30 September 2020)'.

Council has also initiated a range of support measures for the community and local businesses, well worth examining - visit: www.northernbeaches.nsw.gov.au/covid-19

Rating of land for the Northern Beaches Council is based on the rating structure of the former Manly, Pittwater and Warringah LGAs. The anticipated revenue for residential, business and business subcategories in the former Manly, Pittwater and Warringah LGAs, are as follows:
The former Manly LGA 19,245 subcategories generating a $31,660,936 Rate Income, the former Warringah LGA is listed with 58,675 subcategories and a Rate Income of $97,156,549, the former Pittwater LGA has 25,427 subcategories with a Rate Income of $44,309,729.
The proposed $433 million budget includes a capital works program of $92 million that features a number of significant infrastructure and renewal projects.
Highlights include:
$10.5 million to resurface 18km roads, renew 8km footpaths and build 4.7km of new ones
$7.3 million to upgrade Mona Vale Surf Lifesaving Club (Council is still required to go to tender and adopt final designs)
$3.9 million to upgrade Long Reef Surf Lifesaving Club
$6.4 million for stormwater works to reduce flooding and pollution
$4.9 million for Narrabeen pedestrian and cycle bridge
$2.6 million for Warriewood Valley open space, sports, traffic and transport works
$1.57 million for Duffys Forest Rural Fire Station new building
$880,000 to refurbish tidal pools at Clontarf and Forty Baskets
$805,000 for Clontarf reserve playground and amenities
$315,000 for Collaroy Beach Accessibility ramp
$75,000 for streetscape improvements at Church Point and Balgowlah shops
$900,000 for upgrades to Lagoon and Ivanhoe parks
In addition, the delivery of the capital works program will provide ongoing stimulus for our economy and opportunities for local employment through a program to engage local contractors on smaller projects.
The forecast economic result from closed and impacted services and councils' community support packages is $8.7 million net cost for the remainder of 2019/20 and a further $7.3 million in losses is anticipated next financial year. The proposed budget also extends councils' community support to include a ratepayer subsidy and extend the implementation of fee changes, at an additional cost of $5 million.
The proposed budget seeks to employ a range of strategies to manage this impact while continuing to focus on the ongoing support and care packages for the community, and the deferral of some capital programs.
Mayor Michael Regan stated this week the budget shows council's ability to respond to the immediate needs of its community suffering the impacts of the COVID-19 pandemic while building a path to economic recovery.
"This is a time of unprecedented disruption and uncertainty for all of us. We are facing a challenge like never before, so it is critical that we get this budget right, for the future of our community," said Mayor Regan.
"The focus is on providing for our community, our most vulnerable and our local businesses as we move through recovery phase.
"Due to good budget management over the years, we can provide support and relief for ratepayers while investing in the infrastructure needed for our community in the future.
"We have to take a sensible approach to getting the balance right; we do not want future generations on the beaches, to be paying off years of debt.
"I look forward to talking to our community and engaging with them, probably a bit more online this year, to get their views and feedback.
"We have to ensure that together we overcome today's challenges to build a strong future," Mayor Regan said.
Highlights specific to this end of the peninsula include:
Elanora Heights, Narrabeen, North Narrabeen and Warriewood

307m footpath improvements
2,132m road resurfacing
Playground renewal, Bilarong Reserve, Elanora Heights
Bridge renewal, Ocean St, Narrabeen
Streetscape improvements, North Narrabeen Shops
Batting cage renewal, Pittwater Rugby Park North Narrabeen
Safer school fencing, Jackson Road, Warriewood
Drainage works, Brands Lane, Warriewood
New netball courts, Boondah Rd Warriewood
Sydney Lakeside Holiday Park – water savings and renewal works
Solar panel and battery expansion, Coastal Environment Centre
New Warriewood Community Centre - design
Bayview, Church Point, Mona Vale

1,739m footpath improvements
1,010m road resurfacing
Building works, Marine Rescue Broken Bay, Bayview
Safety barrier, Cabbage Tree Rd, Bayview
Seawall renewal, Pittwater Rd, Bayview
Carpark improvements, Rowland Reserve
Seawall renewal, Thomas Stephens Reserve, Church Point

Mona Vale Library upgrade
New building, Mona Vale Surf Life Saving Club and upgrade to existing amenities to the north
Landscape design, Mona Vale Beach
Paving renewal, Waratah St, Mona Vale
Clareville, Bilgola Beach, Bilgola Plateau and Newport

746m footpath improvements
683m road resurfacing
Seawall renewal, Taylors Point, Clareville
Bicentennial Coastal Walkway trail renewal, Bilgola Beach
Kerb and guttering planning, The Serpentine, Bilgola Beach
Solar panel and battery expansion, Newport Community Centre
Water saving works Newport Surf Life Saving Club
Carpark improvements, Foamcrest Av, Newport
Water savings works, Porters Reserve, Newport
Newport Outdoor youth space, Bert Payne Park, Newport.
Avalon Beach, Careel Bay, Cottage Point, Palm Beach, Scotland Island, Western Foreshores and Whale Beach
1,611m footpath improvements
3,154m road resurfacing
Coast Walk shared pathway works - Ocean Rd, Palm Beach and Whale Beach Road
Pathway and lighting improvements, Catalpa Reserve, Avalon Beach
Rainwater harvesting, Careel Bay Playing fields
Upgrade Bells and Carol's Wharfs, Scotland Island
Seawall renewal, Catherine Park, Scotland Island and Pittwater Park, Palm Beach
Retaining wall renewal, Pacific Road, Palm Beach
Avalon Place Plan
New kerb and gutter, Chisolm Road, Avalon Beach
Develop a BMX track, Avalon Beach
Draft Footpaths and Road Resheeting Program 2020/21 – Fact Sheet
Road Resheeting Program - Length (m)
Avalon Beach Laneway off Bellevue Avenue (#47) Repair and Resurfacing 30
Avalon Beach George Street Repair and Resurfacing 208
Avalon Beach Gunjulla Place Repair and Resurfacing 128
Avalon Beach Riverview Road Repair and Resurfacing 363
Avalon Beach The Crescent Repair and Resurfacing 235
Avalon Beach Whale Beach Road Repair and Resurfacing 290
Cottage Point Cottage Point Road Repair and Resurfacing 1,900
Elanora Heights Lumeah Avenue Repair and Resurfacing 257
Elanora Heights Woorarra Avenue Repair and Resurfacing 345
Ingleside Wattle Road Repair and Resurfacing 340
Mona Vale Pittwater Road Repair and Resurfacing 430
Mona Vale Golf Avenue Repair and Resurfacing 310
Narrabeen Walker Avenue Drainage Improvement Design 226
Narrabeen Lindley Avenue Repair and Resurfacing 530
Newport Foamcrest Avenue Repair and Resurfacing 432
Newport Myola Road Repair and Resurfacing 150
Newport Robertson Road Repair and Resurfacing 101
North Narrabeen Garden Street Repair and Resurfacing 400
North Narrabeen Lake Park Road including parking area) Repair and Resurfacing 330
Oxford Falls Morgan Road Repair and Resurfacing 510
Oxford Falls Oxford Falls Road Repair and Resurfacing 400
Warriewood Lakeview Parade Drainage Improvement Design 294
Warriewood Jacksons Road Repair and Resurfacing 270
Footpath Program (New)length length in metres
Avalon Beach Avalon Parade New footpath construction 267
Avalon Beach Barrenjoey Road New footpath construction 115
Bayview Annam Road New footpath construction 785
Elanora Heights Elanora Road New footpath construction 325
Narrabeen Pittwater Road New footpath construction 7
North Avalon Barrenjoey Road New footpath construction 725
Newport Crescent Road New footpath design 330
Footpath Program (Renewal)
Avalon Beach Avalon Parade Footpath Renewal 271
Avalon Beach Edmund Hock Avenue Footpath Renewal 27
Avalon Beach Simmonds Lane Footpath Renewal 10
Avalon Beach Whale Beach Road Footpath Renewal 196
Bayview Pittwater Road Footpath Renewal 200
Church Point McCarrs Creek Road Footpath Renewal 103
Mona Vale Keenan Street Footpath Renewal 420
Mona Vale Park Street Footpath Renewal 231
Newport Woolcott Street Footpath Renewal 131
Newport Queens Parade Footpath Renewal 285
Warriewood Jacksons Road Footpath Renewal 300
The Northern Beaches Council has put together a great easy to navigate webpage where you may access all the information, download the documents and provide feedback.
Visit: yoursay.northernbeaches.nsw.gov.au/delivery-program-2020-2024-and-operational-plan-and-budget-20202021