February 24 - March 2, 2019: Issue 394
Save Mona Vale Hospital Supporters Dawn Vigil as Tender for new Works Close: next Protest meeting at Mona vale village Green - march 16th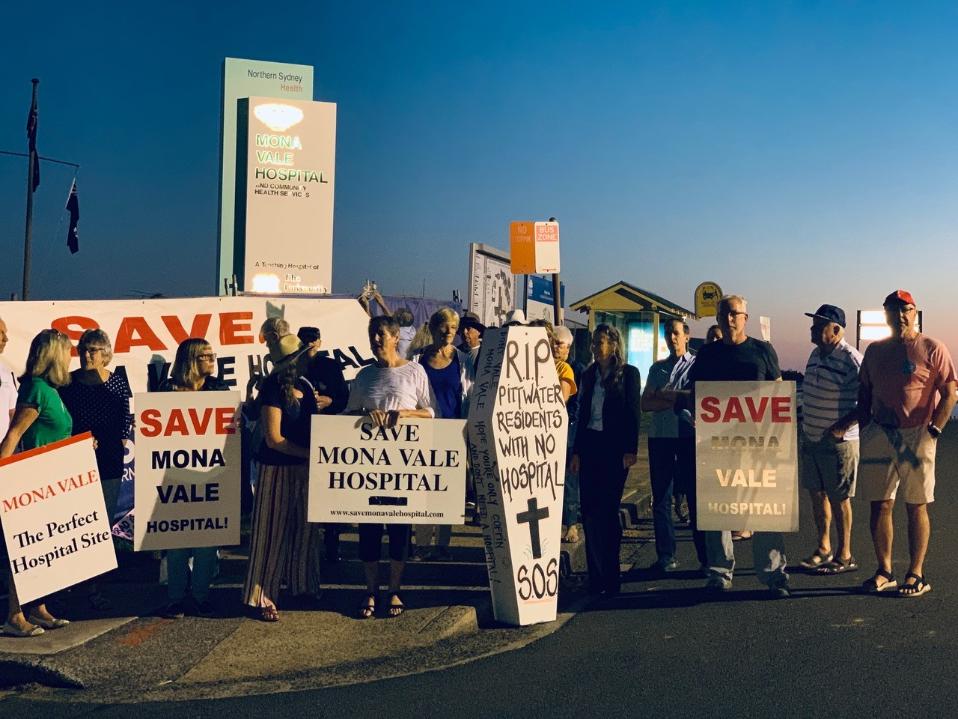 Pittwater residents overwhelmingly said they want a full Emergency Department restored at Mona Vale Hospital, in a week that saw two hospital protests and another planned.
Save Mona Vale Hospital chairman Parry Thomas said that a survey carried out by the group last week showed 94 per cent of Pittwater residents want Mona Vale Hospital Emergency restored.
Only three per cent said they did not, and another three per cent did not know, in the survey conducted at three shopping centres, Mr Thomas said.
Currently, Mona Vale Hospital Urgent Care Centre only treats minor injuries and illnesses and the nearest Emergency Department for Pittwater residents is at Northern Beaches Hospital, at Frenchs Forest.
The community is keeping up the pressure to restore acute services such as emergency, surgery and maternity restored to Mona Vale Hospital.
Protesters were at the hospital before dawn on Monday after receiving information that work was beginning on clearing out the main building ready for demolition, Mr Thomas said.
Two demountable buildings and a chemical store have already been demolished.
"It is hard to know exactly what is happening, but two semi trailers arrived, one with pipes and one with digging machines as well as many tradies in utes," he said.
"There is a published plan that leases much of the site to private developers.
"This would destroy any opportunity to re-open Mona Vale Hospital as an acute services hospital."
Mona Vale Hospital denied that demolition was taking place, stating on their Facebook page that: "reports that demolition is taking place are inaccurate. Works continue to build the new palliative care unit, geriatric assessment unit and helipad."
Parent Chris Sadrinna organised an event to gather stories of misadventures at Dunbar Park on Saturday.
In a parody of TV show MASH, Chris set up a SHAM tent, Hawaiian shirts were the order of the day and live music was played all afternoon.
"Do we need a Mobile Army Surgical Tent to take care of ourselves?" asked Chris Sadrinna.
People shared their stories and signed the petition calling for services to be restored at Mona Vale Hospital.
"We collected thirty-five stories and will use these to seek accountability," he said. "We need information and change."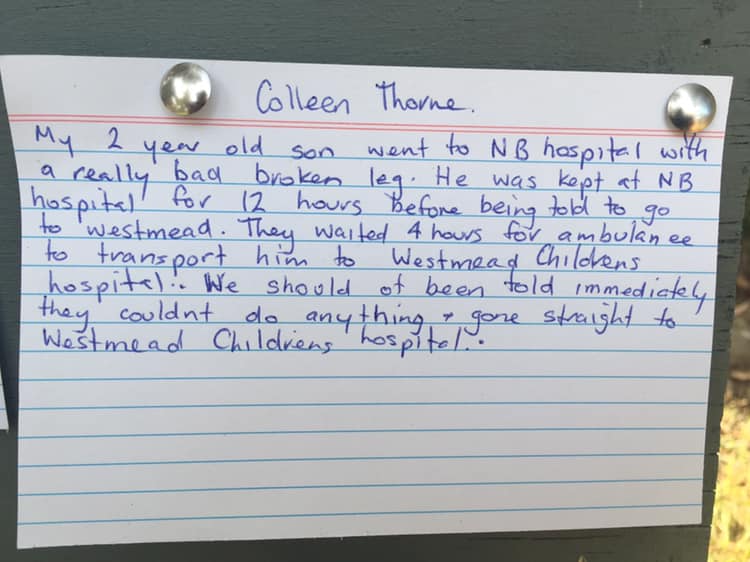 One S*H*A*M* story
Chris, a local actor, was inspired to create the event following his two-year-old daughter's misdiagnosis at Northern Beaches Hospital, a dash to Mona Vale Urgent Care Centre as she turned blue and eventual treatment at Royal North Shore, via Sydney Children's Hospital, Randwick.
The next protest is planned for 2pm on March 16 at Mona Vale Village Green with speakers and the local stars, The Rions, playing live music.
Mona Vale Hospital Vigil
by Pittwater Pathways
Rumours abound re demolition of the main Mona Vale hospital building following the closing of a tender on February 13th, 2019 for 'Decommission Existing Helipad, New Geriatric & Palliative Care Building, New Service Road, Construction & Development of the Village Green
TRADES INVOLVED
Architectural
2000 Demolition.
Q: Why when it's not much more than 50 years old?
A: Because it's another stadium!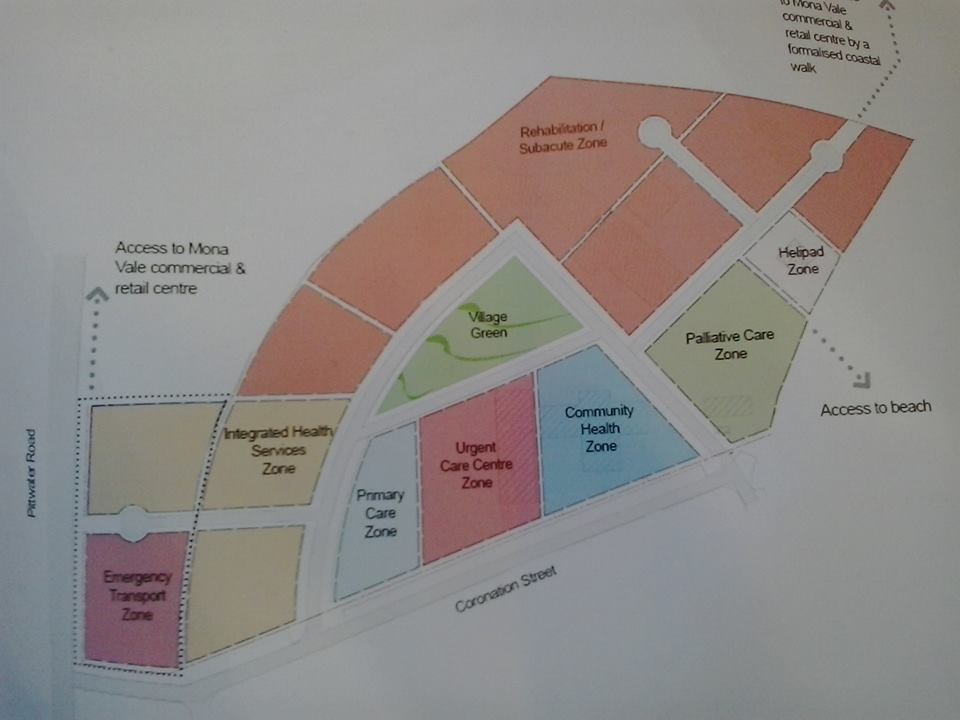 'MVH Hospt. Village Green post 2018' - title and photo courtesy Mark Horton -
Visit HERE