October 14 - 20, 2018: Issue 379
Shane Withington: Get Your Boots on for Mona Vale Hospital Rally & March Today!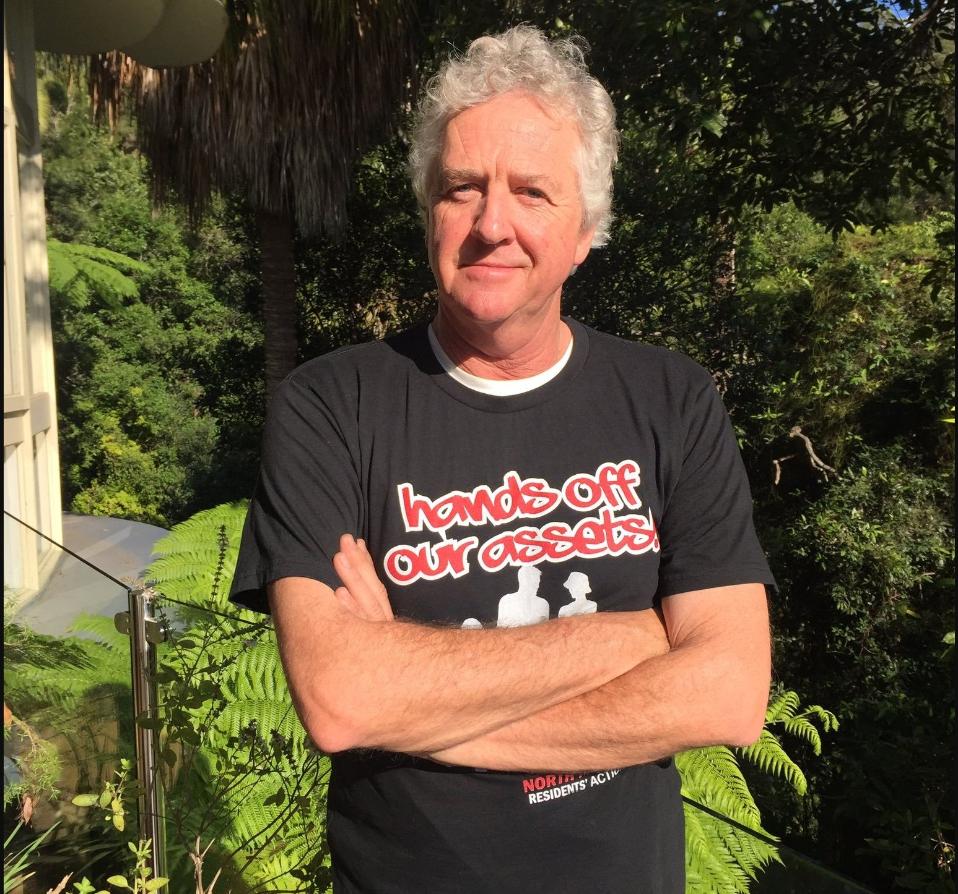 October 14, 2018

A rally to save the heart of Mona Vale Hospital will go ahead rain or shine today, with MC Shane Withington calling on locals to "put their boots on the ground" and join in.
Withington - a Home and Away star as well as leading activist in the successful campaign to secure the Currawong holiday retreat in public hands - said the community was losing a major piece of infrastructure in Pittwater.
Mona Vale Hospital's emergency, surgery, maternity and other acute services will close on October 31 after the Northern Beaches Hospital opens at Frenchs Forest the previous day. The main building will be demolished next year.
The actor and activist said the fight for the hospital was not over.
"The protest against the gambling industry at the Opera House this week shows what a community can do when it's galvanised," he told Pittwater Online News.
"I was told millions of times when fighting for Currawong, it's a done deal, it's over.
"Signing an online petition isn't activism but getting your boots on the ground is. And that's what we're wanting people to do."
The rally will start at 11am at Mona Vale Village Green, followed by a march to Mona Vale Hospital.
Meanwhile, the Save Mona Vale Hospital group secured the public support of 20 local doctors this week.
The GPs, with practices from Mona Vale to Avalon, all signed a statement that read:
"As a practising doctor in the northern beaches, I consider it is essential that Mona Vale be a level 3 hospital with an emergency department, surgery, maternity ward and other acute services. If the new Northern Beaches Hospital becomes our nearest facility, patients requiring resuscitation, anaphylaxis and other critical support will be at risk."
Amongst the 20 is long-term Mona Vale Hospital campaigner Dr Suzanne Daly, who collected 11, 866 signatures on a petition and presented this to Pittwater's MP to submit to parliament in 2012.

Save Mona Vale Hospital chairman Parry Thomas said the current petition with doctors' names had been collected over a period of just two days and he expected many more would be prepared to sign up.
"The NSW government must listen to our local doctors who know better than anyone about the need for emergency help close to home," Mr Thomas said.
"What will be left are a collection of ancillary services that meet the technical definition of a hospital but the heart, acute care, will be ripped out.
"We need a good turn out today – rain or shine - to convince our local (NSW) MP Rob Stokes and (NSW) Health Minister Brad Hazzard to change their minds about the closure – rather than waiting for people to die in transit on the Wakehurst Parkway."
Withington said hospitals along with schools, parks, and other public infrastructure were central to the community, which would be diminished by the loss of the local hospital.
His family, like most others in Pittwater, had benefitted from its proximity and caring staff.
"Our children have been born there and our loved ones have died there and every one of us has had things chopped off, stuck into and pulled out of us there," he said.
"It's reassuring to see it on the way home - and one of the few places where you can look out the window and see whales breaching. It's a treasure."
Despite torrential rain overnight, Mr Thomas said the rally would go ahead.
"We woke up this morning preparing to have a rally to save our acute services at Mona Vale Hospital to hear that as we've feared and often occurs in these conditions Wakehurst Parkway is flooded," he said.
"This just proves what we have been saying for nearly 20 years about the risks to our community that will arise when emergency moves to Frenchs Forest."
Report by Miranda Korzy