October 21 - 27, 2018: Issue 380
Mona Vale Hospital Emergency Services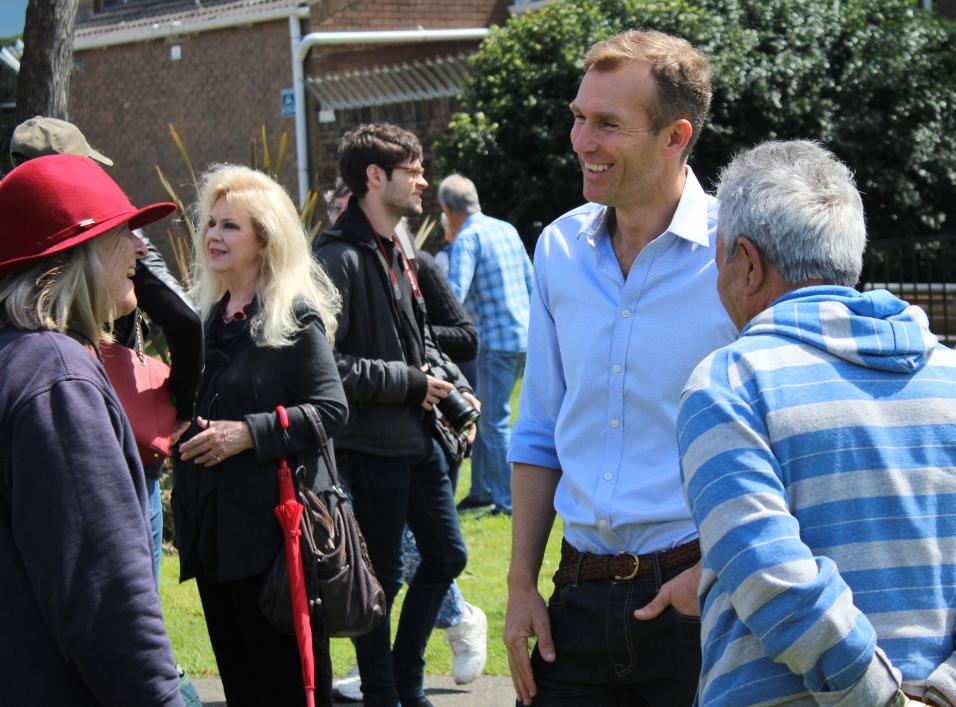 Rob Stokes, MP for Pittwater at the Mona Vale Hospital Rally on Sunday October 14th, 2018
Friday, 19 October 2018
Member for Pittwater Rob Stokes is continuing to call on NSW Health to investigate further enhancements to emergency medical services at Mona Vale Hospital.
"Over the past three months there have been strong calls from the Pittwater community for enhanced emergency services at Mona Vale Hospital into the future," Rob Stokes said today.
"My job is to listen to our community and take action. That's why I'm calling on health authorities to make further enhancements to ensure an Emergency Department will continue as part of the redevelopment and modernisation of Mona Vale Hospital."
Following the 2006 decision to locate the new Northern Beaches Hospital at Frenchs Forest, revised Clinical Services Plans were developed in 2012 and 2015 involving consumer and clinical consultation. As part of these plans, acute medical services were to be developed at Frenchs Forest, while Mona Vale Hospital was to be the location for networked sub-acute services and a 24/7 Urgent Care Centre to provide urgent medical treatment for residents north of Mona Vale.
Since then, more than $600m has been spent at Frenchs Forest, and more than $50m so far at Mona Vale Hospital to implement the Clinical Services Plans.
"I have held a series of meetings with senior health officials and Health Minister Brad Hazzard to investigate ways in which planned emergency medicine at Mona Vale Hospital might be further enhanced," Rob Stokes said.
"It's important to emphasise that the Urgent Care Centre will fulfil a similar role to the existing Emergency Department at Mona Vale Hospital, whilst specialist emergency services will now be at Frenchs Forest, which is a lot closer than Royal North Shore, which we currently rely on.
"While there is continuing strong clinical support for the proposed Urgent Care Centre, the community has made it clear they want an Emergency Department at Mona Vale Hospital," Rob Stokes said.