May 15 - 21, 2022: Issue 538
Mona Vale FRNSW crew Help Mum at Warriewood as new daughter arrives two weeks early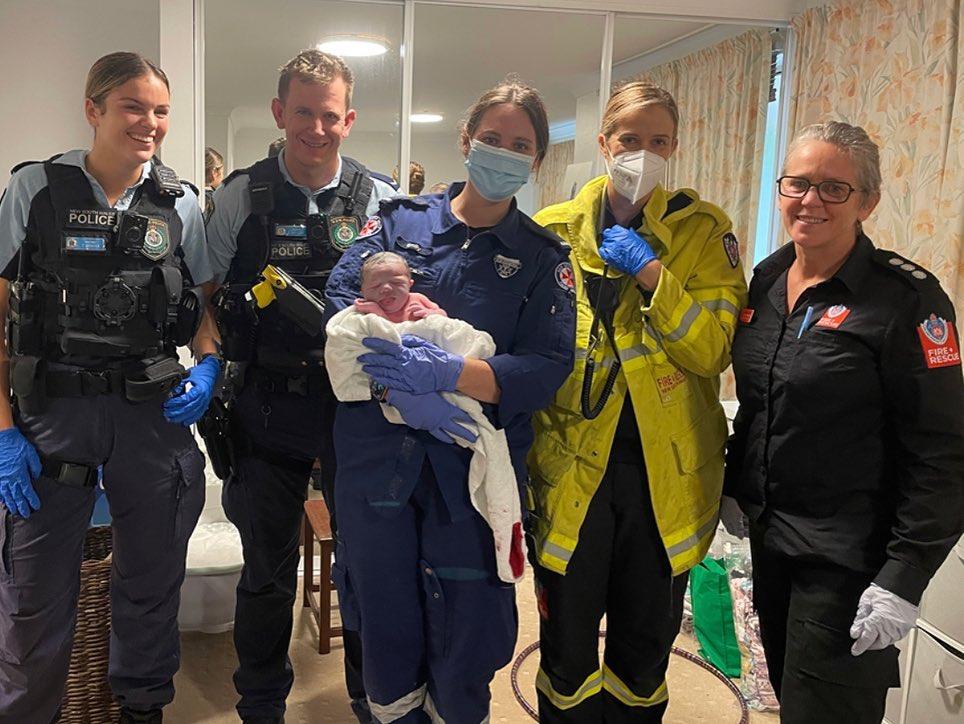 Photo: meeting the new baby girls. Photo: FRNSW
Another little ray of sunshine came into the world at Warriewood on Friday morning, May 13th, two weeks earlier than expected.
A Mona Vale Fire and Rescue NSW (FRNSW) crew was the first on scene at the emergency call at Warriewood around 10.15am on Friday.
A neighbour who heard cries of distress at a home next door called Triple Zero (000).
Joined by police, the Mona Vale FRNSW crew was about to force its way into the townhouse when a quick-thinking five-year-old girl at the home used a step-ladder to activate the automatic garage door.
The first responders entered the home and discovered a mother nursing a newborn in the shower and in need of assistance.
The baby girl's early arrival catching her father off-guard at work.
Female firefighters comforted the woman until NSW Ambulance paramedics arrived and transported mum and the baby to hospital.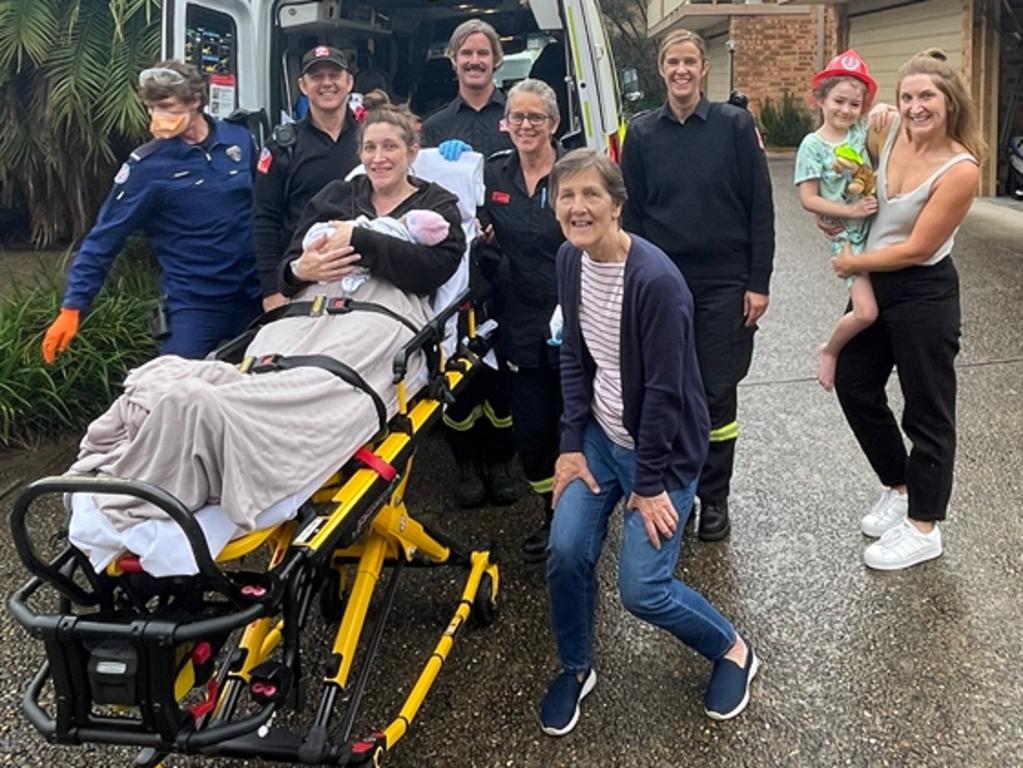 Smiles all round! Photo: FRNSW
Nikki Ross, the new mum, praised FRNSW firefighters for their assistance.
"They were fantastic with everything… they were so helpful and I really appreciate what they did for me," she said.
"I'm still in shock… it was a bit crazy this morning but now all is good."
FRNSW Leading Station Officer Tracey Spindler said, "I've been faced with some interesting scenarios in my 24 years as a firefighter… but this tops the lot and is this the most special without a doubt.
"Even when you're thinking about being 'Prepared for Anything', you certainly aren't expecting this."
Deputy Commissioner, Field Operations at FRNSW, Jeremy Fewtrell AFSM said ''I've had the pleasure of knowing Tracey for a long time and I'm confident that her and her crew's level of empathy and professionalism would have brought a level of calm to a very chaotic situation.''
FRNSW commends the actions of the baby girl's sister, who has been presented with a firefighter's red helmet and a 'Care Bear" for her efforts.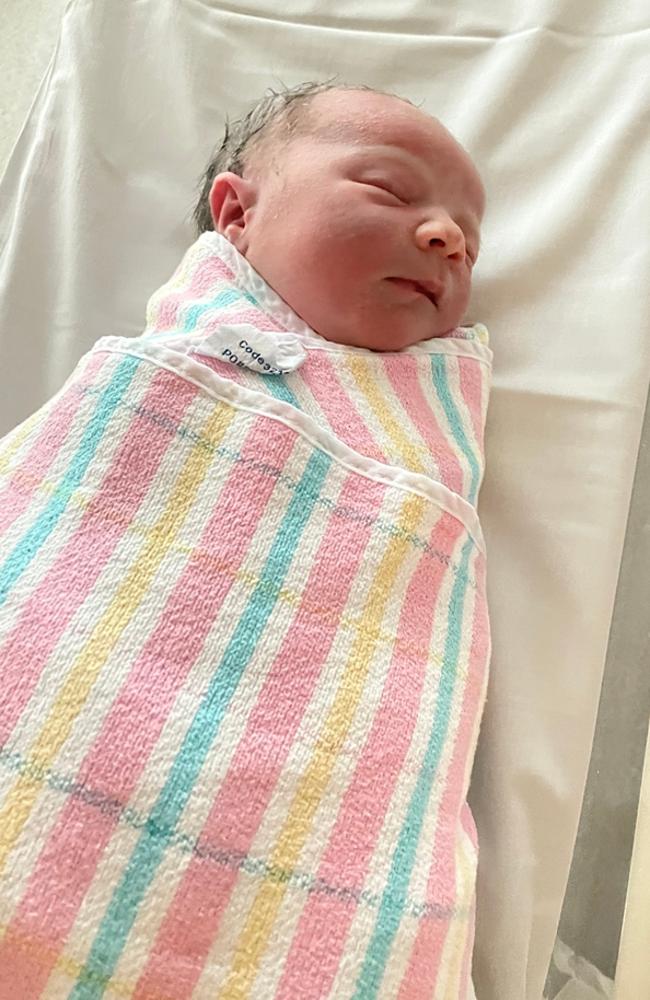 Beautiful baby girl. Photo: FRNSW
Fire and Rescue NSW Open Day to help you prepare your home for a safe Winter
The wonderful event preceded Fire and Rescue NSW's Open Day, with local stations opening their doors
to answer your questions, show you around and help you prepare your home for a safe winter.
Children were able to see a fire truck, demonstrations and firefighting equipment whilst the grown-ups will be able to find out more about home fire safety.

As the lead agency for urban fires and rescue, Fire and Rescue NSW is committed to helping keep NSW safe with vital fire prevention and education messages and activities.
It is a devastating fact that around 20 people die in home fires each year.*
This winter, Fire and Rescue NSW is partnering with other agencies, stakeholders and like-minded community groups to raise awareness about the impact of fires and encourage a shared commitment towards fire prevention.
Winter is a critical time for fire prevention and education due to the spike in home fires, fire-related fatalities and injuries. During winter Fire and Rescue NSW attends more than 1000 home fires – this is roughly one third of reported home fires annually.*
Winter also makes up half of all reported fire-related injuries, with around 200 injuries.*
We want to reduce these numbers to zero.
Fire and Rescue NSW's key message this year is: Stay out of harm's way by:
Having a working smoke alarm
Keep looking when cooking
Keep everything a metre from the heater
Don't overload powerboards
Never use wheat bags to warm your bed
Check electric blankets for frayed cords and other damage
Don't use outdoor heating and cooking equipment inside the home as it can be fatal
Have a Home Fire Escape Plan
Complacency and inaction are the biggest risk factors when it comes to home fire safety.
Please take action to improve your home fire safety this winter.
Visit FRNSW's website for more information: fire.nsw.gov.au/winter.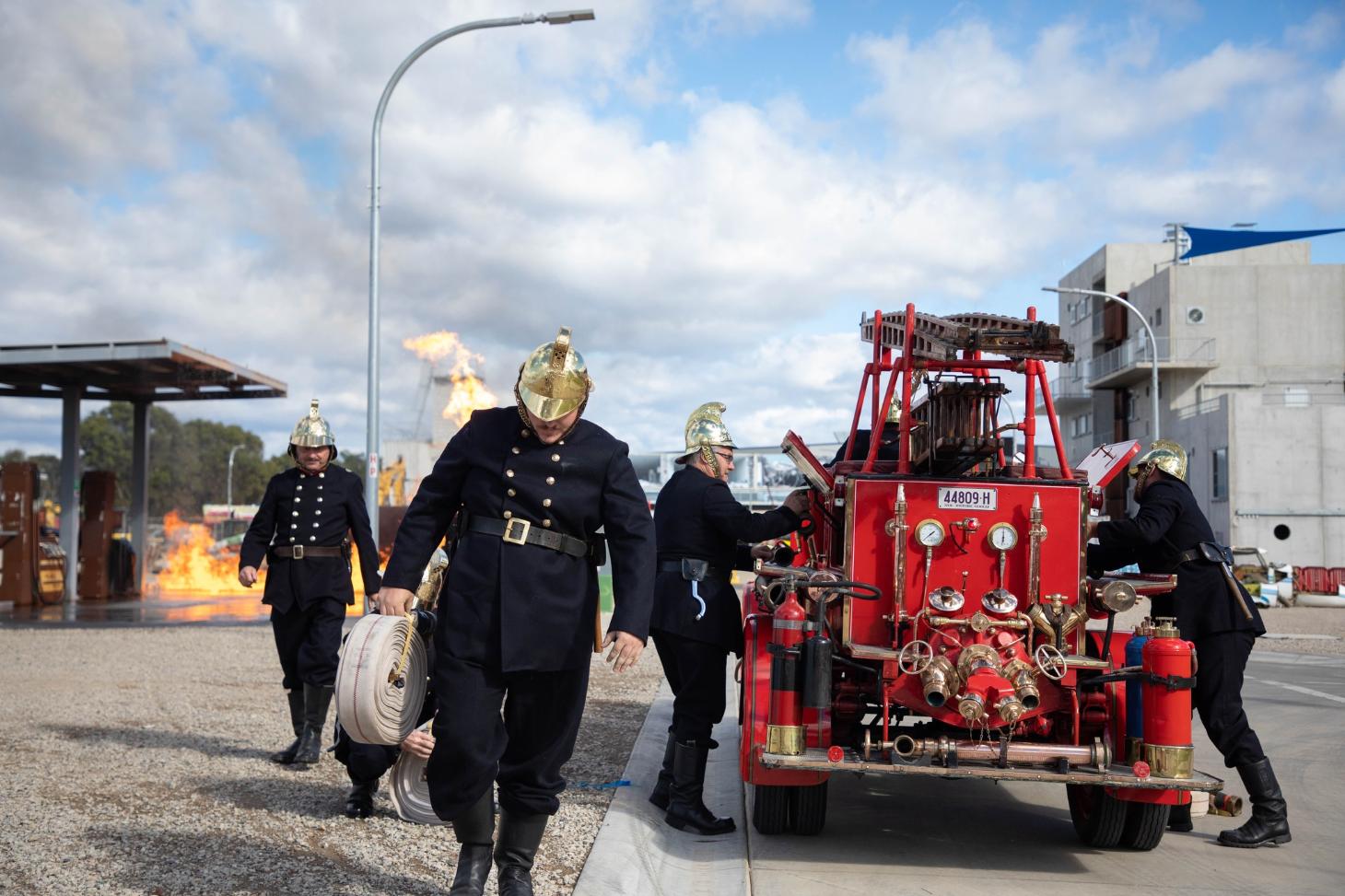 Pictured: Open Day at Fire and Rescue NSW Emergency Services Academy. Photo: FRNSW