June 25 - July 15 2023: Issue 589
Mobile Phone Base Station For Cottage Point: June 2023 Update - site may be on air by end of year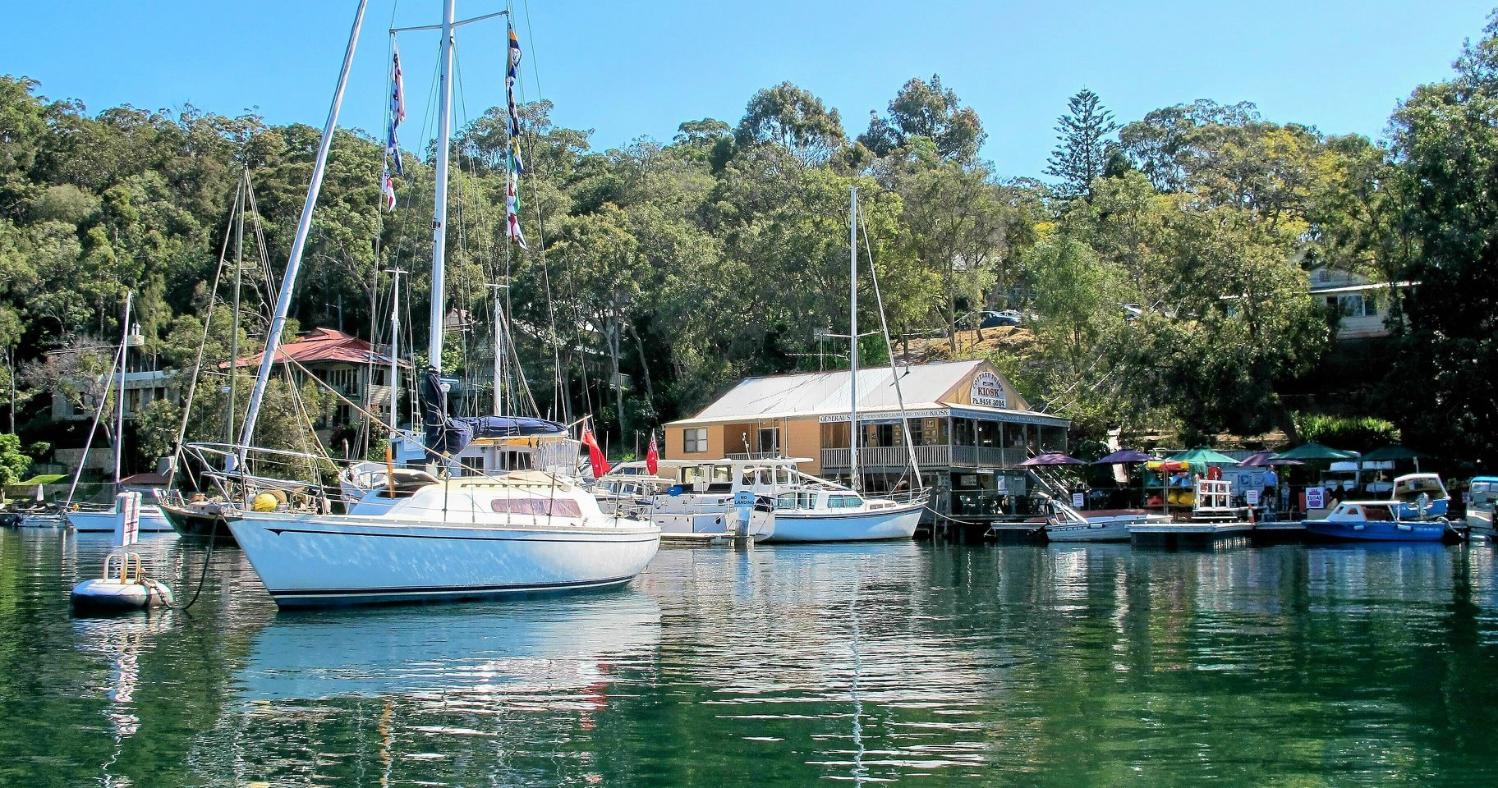 Cottage Point. Photo: John Vaughan OAM
MP for Mackellar Dr. Sophe Scamps met with Minister for Communications Michelle Rowland on June 16th to expedite the installation of the much-needed mobile phone base station for Cottage Point, which has been years in the making.
Cottage Point is home to over 100 residents as well as a Rural Fire Brigade, Marine Rescue Station and the Kuring-Gai Motor Yacht Club. It is also a popular tourist destination and the marina is a popular location for the yachting and boating community that attracts thousands of visitors annually.

Under the Mobile Black Spot Program funding was allocated in April 2020 for a mobile phone base station at Cottage Point.
The Mobile Black Spot Program is a Federal Government initiative to improve and extend mobile phone coverage in regional and remote Australia. The Federal Government has committed $875 million to this Program, which has been co-invested by State Governments, local governments, businesses, community organisations and telecommunications providers.
The Cottage Point community has been campaigning for adequate coverage for years, launching a website in 2017 to bring attention to their lack of adequate communications facilities and the dangers and deaths that have resulted.
''On my request the Minister will be talking to the Optus and Telstra leadership to ensure the project happens as expeditiously as possible from here on in.'' Dr. Scamps stated.
The Cottage Point community have waited far too long for reliable mobile phone coverage and internet access. It is a matter of basic safety.''
On Wednesday June 21st Dr. Scamps spoke in the Australian Parliament on this subject, stating;
''For over 20 years, the Cottage Point community in Mackellar have pleaded for reliable mobile phone coverage and internet access, yet they are still waiting. This is despite the death of resident David Berry in 2019, after his wife was unable to call an ambulance because their landline was down and there was no mobile signal.
With the awarding of federal funding in 2020 for the installation of a mobile phone base station, through the Mobile Black Spot Program, the community was relieved that a solution was imminent; however, over three years later, this is yet to be installed.''
''Poor mobile phone reception poses a great risk to residents and the many visitors to the area every year. Cottage Point is one of Sydney's most at-risk communities when it comes to bushfires, with a single narrow road in and out of the community through the Ku-ring-gai Chase National Park. The ability of Cottage Point Rural Fire Brigade and Cottage Point Marine Rescue to provide help during emergencies is impacted due to the lack of mobile coverage. Cottage Point Kiosk and Boat Hire is impacted daily due to dropouts, unable to pay bills or accept payments from customers.''
''While I understand installing a mobile phone base station requires much work with various stakeholders, there has been no accountability on Optus regarding the millions of dollars of taxpayer money being utilised, or a project timeline. No firm deadlines have ever been established, and the community is constantly told that work will soon begin, yet this never eventuates. It is unbelievable that in 2023 Cottage Point residents rely on an antiquated 1970s Telstra exchange that doesn't work during storms and only provides a limited number of fixed landlines with unreliable ADSL or dial-up internet. Only last month there was a major fault in transmission, and all phone contact out of Cottage Point was lost for an entire weekend, including the ability to call 000.''
It's no wonder the Cottage Point community are completely fed up and frustrated. All stakeholders involved, including Optus, Telstra, Ausgrid, NSW National Parks and Wildlife Service and local councils, have a duty of care to ensure this mobile base station is installed urgently—in particular, prior to the upcoming bushfire season. I thank the Minister for Communications and her team for taking on the oversight of this project. Without effective mobile coverage, lives are at risk, and the Cottage Point community can wait no longer.''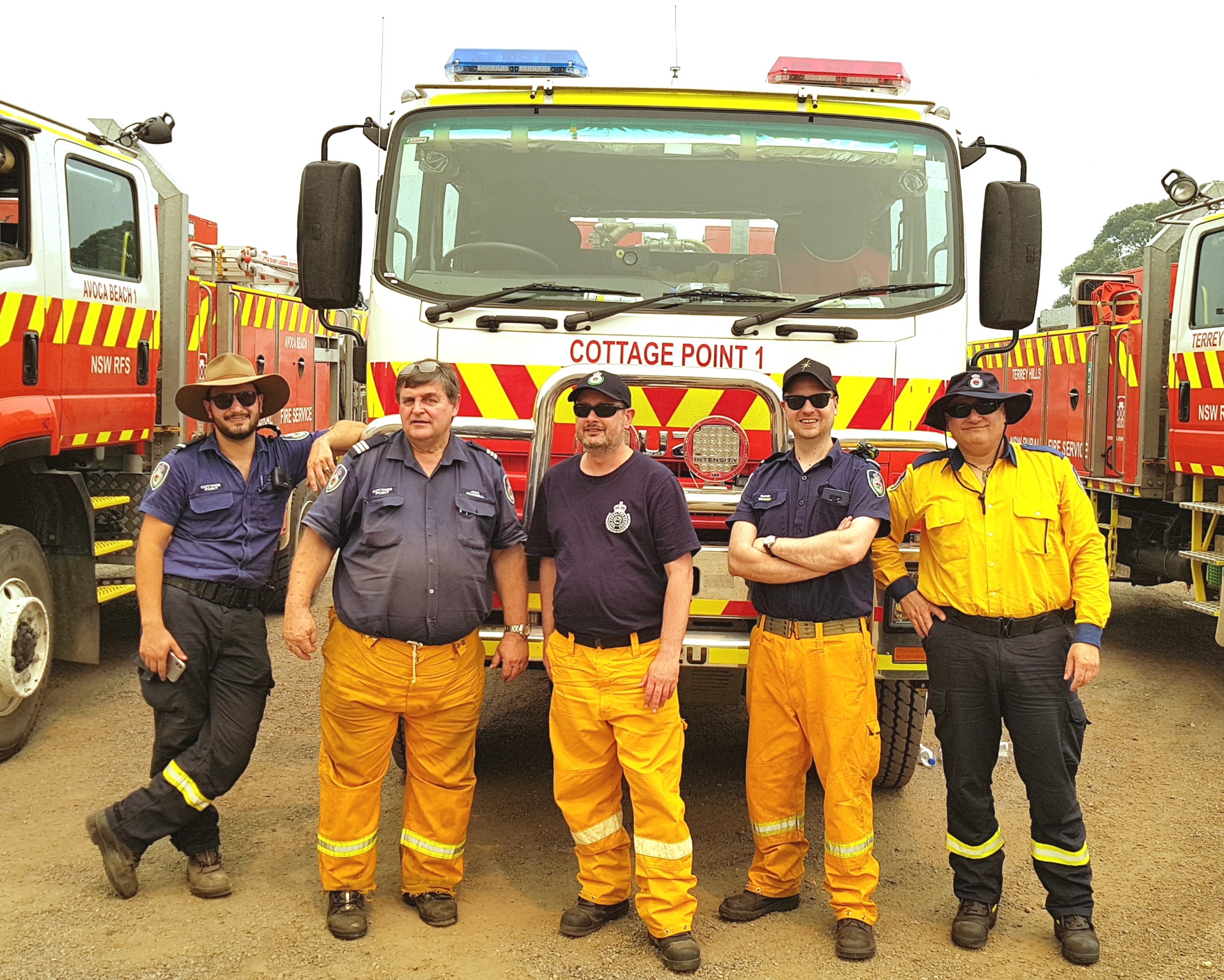 On April 21st 2020 Optus announced it had successfully secured funding to build 83 new mobile sites as part of Round 5 of the Federal Governments Mobile Black Spot Program, with Cottage Point listed among those allocations.
On the same day the Hon Paul Fletcher MP, then Minister for Communications, Cyber Safety and the Arts, announced 182 new base stations will be delivered under Round 5, providing improved mobile coverage for regional and remote communities. Cottage Point was listed among those granted help under Round 5.
The Federal Government was contributing $34 million to Round 5 of the Program, which was to deliver a total new investment of more than $73 million together with co-contributions from the funding recipients and state governments.

The Optus Cottage Point station is still listed as having an estimated completion date of by the end of June 2023 (Cottage Point; Station identifier: MBSP5-NSW-005, Estimated Completion: 2023 Q2,Technology: Macrocell; all references to Q1 - Q4 are for the Australian calendar year).
Optus's websites lists that under Round 5 they were awarded funding for 83 of these new base station of which 27 are live. The combined investment by Optus under Round 5 was $50.9M.
Telstra has stated it's been a logistical nightmare but claims they have finally got on top of the problem and work will commence in the next two months on building the towers and it should be complete by year's end.
Mike Marom, Regional General Manager for Telstra in NSW, said in a statement:
''Providing mobile connectivity to Cottage Point is challenging due to its hilly and heavily treed location in a national park, and Telstra is working with Optus to find a solution.
We need to build two facilities to help get coverage in the area, one in the community itself and another closer to Berowra. This has meant twice the challenges in finding suitable sites, gaining access to mains power and getting the necessary approvals required.
The biggest issue has been the second site outside of the community. Unfortunately we have had a couple of false starts in finding a suitable location for the site required at Berowra. However, through working together with Ausgrid to upgrade an existing Ausgrid power pole, we now have a solution.
Initial approvals have been provided but there are some final elements and redesigns that are being worked through with Ausgrid as a priority. Telstra expects to have this work done in the next couple of months.
We know residents are keen to have a new mobile service and unless we hit any unforeseen issues, we hope to have the site on air by the end of this year.''