February 18 - 24, 2018: Issue 348
Spotted On Pittwater: Michelle Lee's Different World's Canoe - This Lady Is Getting Ready To Row Solo Across The Atlantic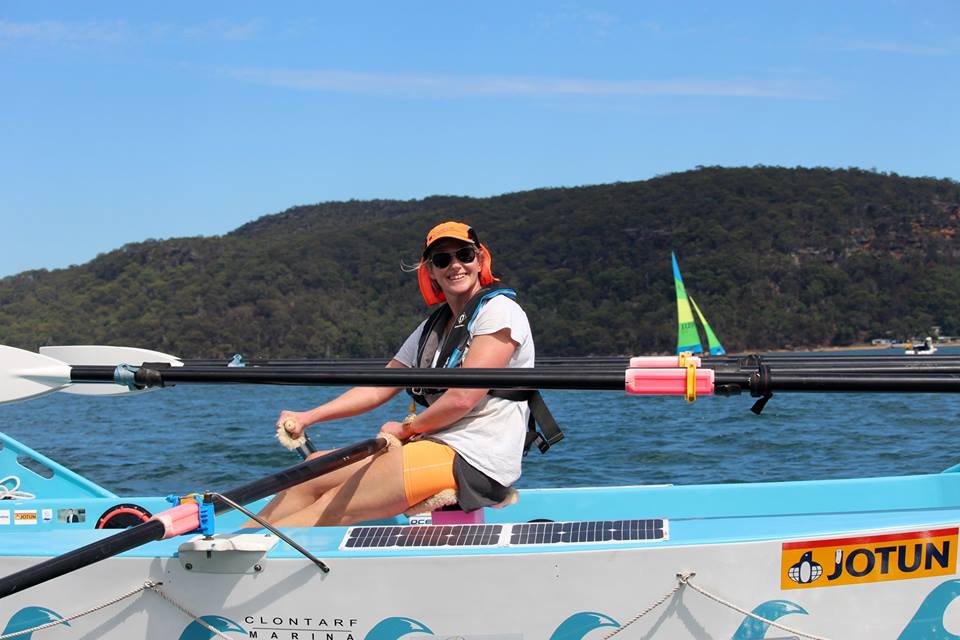 Spotted On Pittwater: Michelle Lee's Different World's Canoe - This lady is getting ready to Row Solo Across the Atlantic
Of all the vessels you see plying their ways on the estuary, this one, caught by Regina Renfree of Palm Beach Sailing Club whole capturing Day 2 of the NSW Hobie State Titles on Pittwater last Sunday, must have caused a bit of 'what the?'.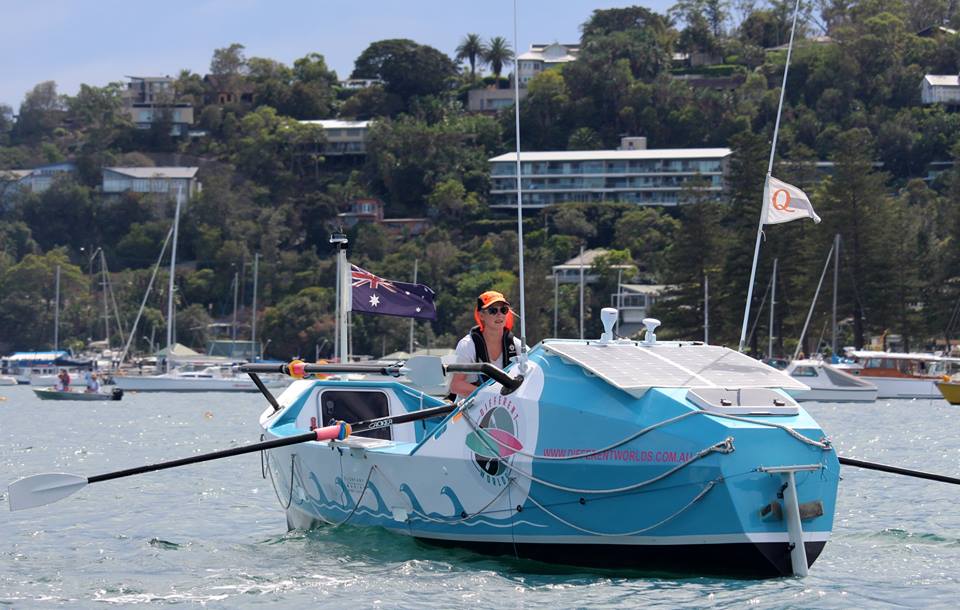 Michelle Lee was on a visit to
The Quays Marina at Bayview
to raise awareness of a challenge she is undertaking, commencing December 2018 - the Talisker Whiskey Atlantic Challenge, one of the world's toughest nautical challenges, and the ultimate test in mental and physical strength and endurance. This Challenge is a 2900 nautical mile (5371km) ocean row will start from La Gomera, Canary Islands and finish 60-90 days later in English Harbour, Antigua.
Michelle will be one of the solo rowers that make up about 30 crews - comprising of solo's, pairs or fours. The race is professionally organised and fully supported with strict rules and regulations with mandatory courses to give you the best chance of completing this mammoth challenge safely.
The Ocean Rowing boats are specifically designed with self righting and self draining abilities. Michelle's boat has been built from scratch and is of full carbon fibre. It has all of the latest safety and navigational equipment on board and able to sustain her for the duration of the row.
Michelle is the current world record holding for the one million metre row. She beat the previous record by 10 hours and 29 mins.
Michelle has an impressive history of athletic achievements and has proven time and again her ability to push beyond her boundaries, to take on bigger and bigger challenges, to go through the gruelling training required to prepare for them, and to succeed. All of these challenges have required not only top physical fitness, but a mastery over her emotional and mental states.
In 1996, Michelle did a 9-day trek covering 160km to the peak of the Annapurna Circuit, through the Himalayas hiking a 14kg pack the whole time.
In 2012, she trekked the 96km Kokoda Trail in Papua New Guinea, completing the ruggedly relentless trek of constant undulations, in just 5 days – a trek normally only able to be done in 9 to 12 days. Again all the while carrying a fully loaded backpack.
For fun she has done many Mini-Triathlons, long distance ocean swims, parasailing and white water rafting. Throw in weekly 40-60km cycling, along with 14-18km runs, and you know the lady is taking this challenge seriously.
If she gets through Michelle will be Australia's first female to row solo across the Atlantic ocean.
Michelle can't focus on getting across the line without some help though - she's looking for sponsors and even donations.
Follow her journey on
Facebook
OR: let's help get this Australian lady closer to where she wants to go -
Tickets went on sale Friday February 16th. 22 sold. 78 remaining.
Please call 0416 209 928 to purchase.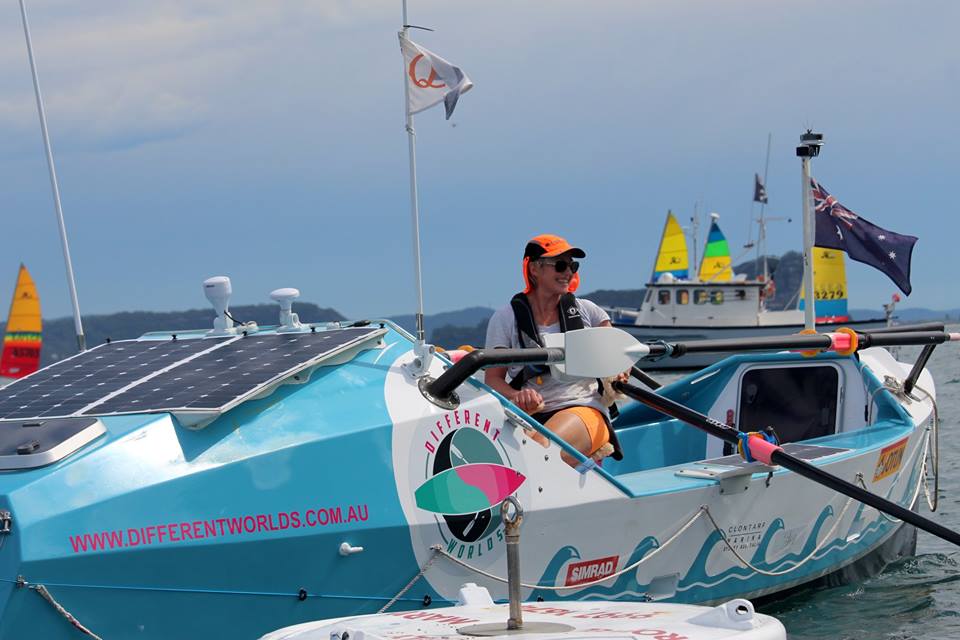 Photos by and courtesy Regina Renfree - report by A J Guesdon, 2018