August 26 - September 1, 2018: Issue 373

Mermaids of Palm Beach Pictures From the Road in Car 2108:
the 2018 Variety the Children's Charity Bonnyrigg to Braitling B to B Bash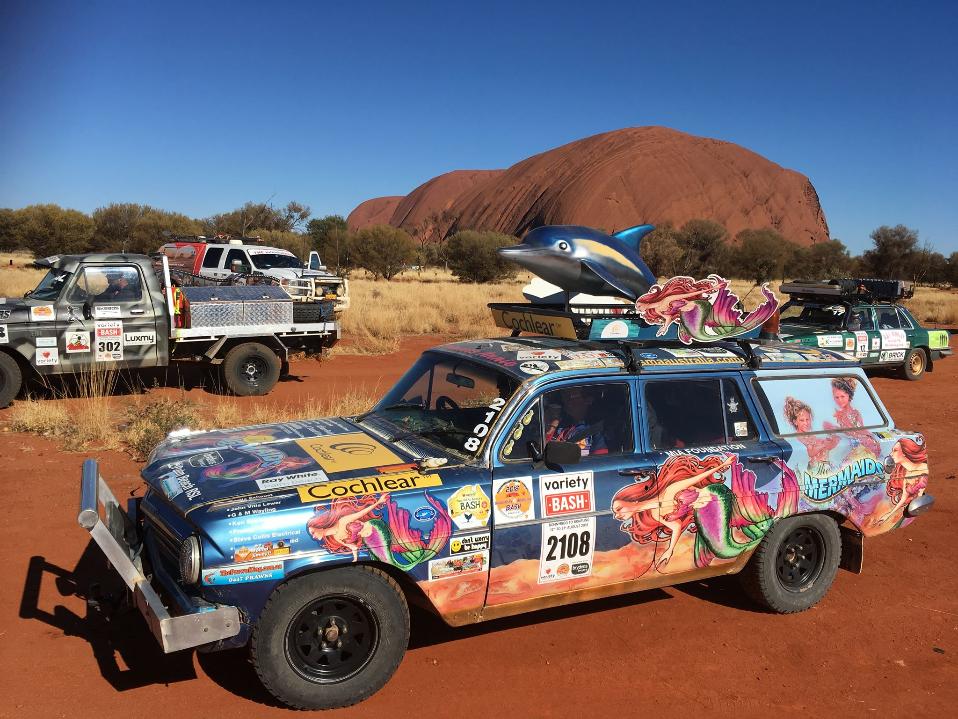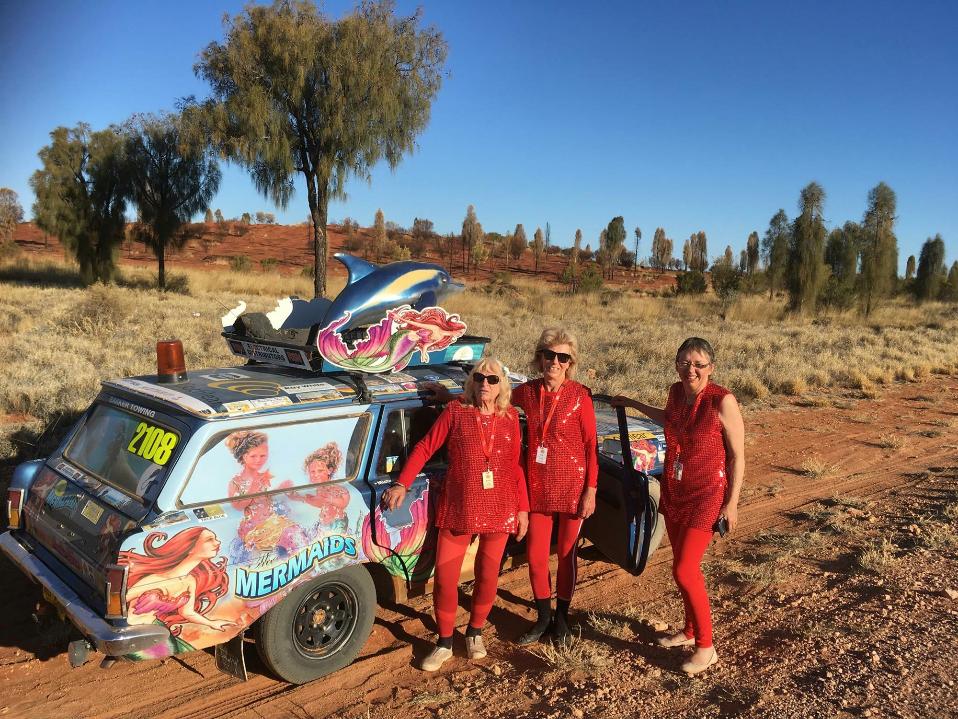 Day 7: Red Day in the Red Centre!
Although dubbed the 'most breakdowns' the Mermaids only had 3 lots of car problems and these were fixed as they had lots of support from the Variety crew. The rest, shredded tyres, lights falling off, the horn falling off, mudguards falling off, were due to the state of the roads, which were real bush roads.
"There was one big hole we went over where our heads hit the roof," Beryl explained, "It was so bad one of the cars going through after us ended up with so much damage they had to be put on the truck and taked to the nearest town for repairs."
On the farmers;
"It's much much worse than people think it is, or are seeing on the news. We saw no cows through the whole of our trip and only a handful of sheep." Beryl said yesterday.
"In fact we saw only two kangaroos the whole journey when usually we see a lot more than that. If there are no kangaroos you know the country is in a bad state."
Was there any rain while you were out there?
"None at all, although some friends of ours report, and they were near Woomera then (Saturday) that it looked like rain, heavy rain, was coming in there. Only 'looked like' mind – out here you can have clouds roll in, doesn't mean you will get rain."
What were the highlights this year Beryl?
"The whole trip was wonderful. The highlight for me though was getting my 20 Years Certificate. I have to mention Brian Taunt the mechanic here as it's only through him that I am here 20 years on. To explain; during my first Bash I was having a hard time and the car broke down at Coober Pedy, we were stuck at a petrol station, stuck. Brian came along, dried my tears, asking 'what's wrong with you?' – I told him I was quitting, putting the car on a truck and heading home. He said 'Oh no you're not, I'll help you.'
He fixed the car and has kept me going through subsequent years of Bash trips.
On the night they were presenting the certificates they announced my name and Brian called out "I'm Beryl's personal mechanic, I'll escort her to the stage.", which he did, kneeling and kissing my hand when we got there. (laughs)
Any other highlights – things seen along the ways?
"The painted silos were brilliant of course, but Uluru and seeing The Olgas would have to be up there. Friday, as we stayed to look around, we visited the Stanley Chasm – just magnificent.
"The weather has been great and very kind to us the whole trip too, so that too must count as a highlight."
Elyse Cole has said this will be her last Bash on the road, although she will continue you to help fundraise for 2019, your 21st Bash, which supporters are hoping to make the Biggest Year Ever for Car 2108 and the Palm Beach Mermaids. How do you feel about Elyse not coming on the road next year?
"I can't imagine doing a Bash without Elyse. She has been the backbone for so long I'm not sure what I'll do without her, she's just amazing all that she does each year.
"I'd like to thank her for all the wonderful costumes she's made for each Bash, all the laughs and fun along the roads, all the support and work at every fundraiser we do in the lead into taking Car 2108 out to where we can meet everyone. I'm hoping she will change her mind as it would be strange to do a Bash without her."
"I'd also like to thank Viktorija for all she has done this year again too. These two women really join with me in keeping the focus on what it's about – bringing much needed equipment to children in the places we visit each year and bringing smiles, laughter and love as part of that."
When are the Mermaids coming home?
"We're leaving here as soon as I've finished speaking to you and should be home later tonight."
The 2018 BtoB Variety, the Children's Charity Bash has raised 1.7 million to put towards Australian youngsters. Variety – the Children's Charity supports kids and families who are facing many challenges through sickness, disadvantage or living with Special Needs.
'Our work allows kids to gain mobility, to get out and about in the community, to communicate, achieve independence and increase their self-esteem. We make sure the kids who miss out, can always join in.'
Welcome home Mermaids!
Now….about that 21st year…
20 years of Bashing!!
Congratulations Beryl and others of this group! Keep on bashing!!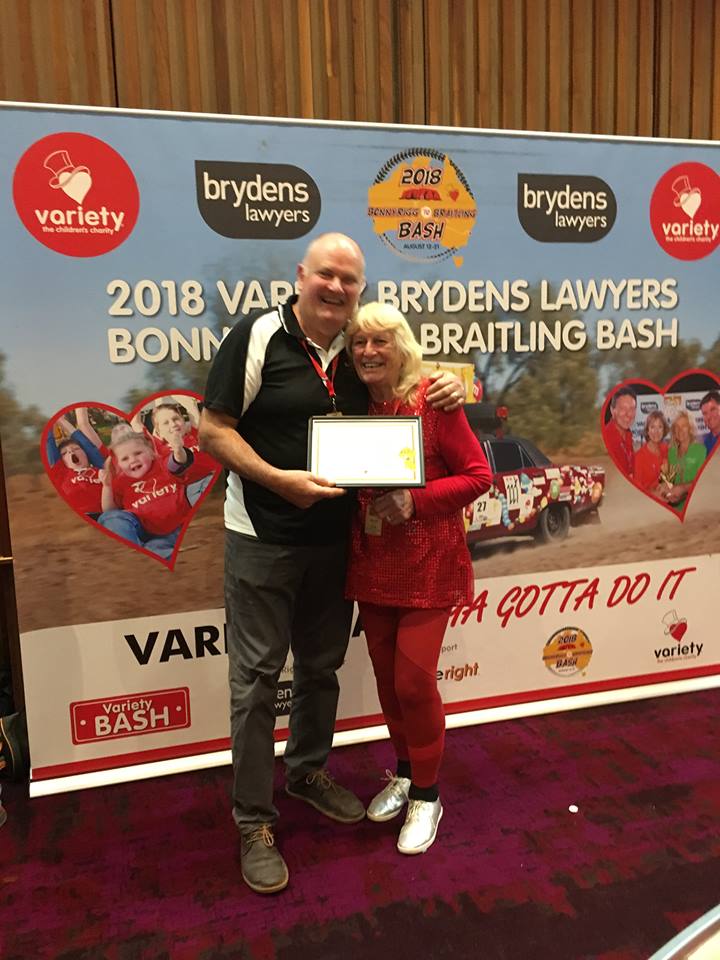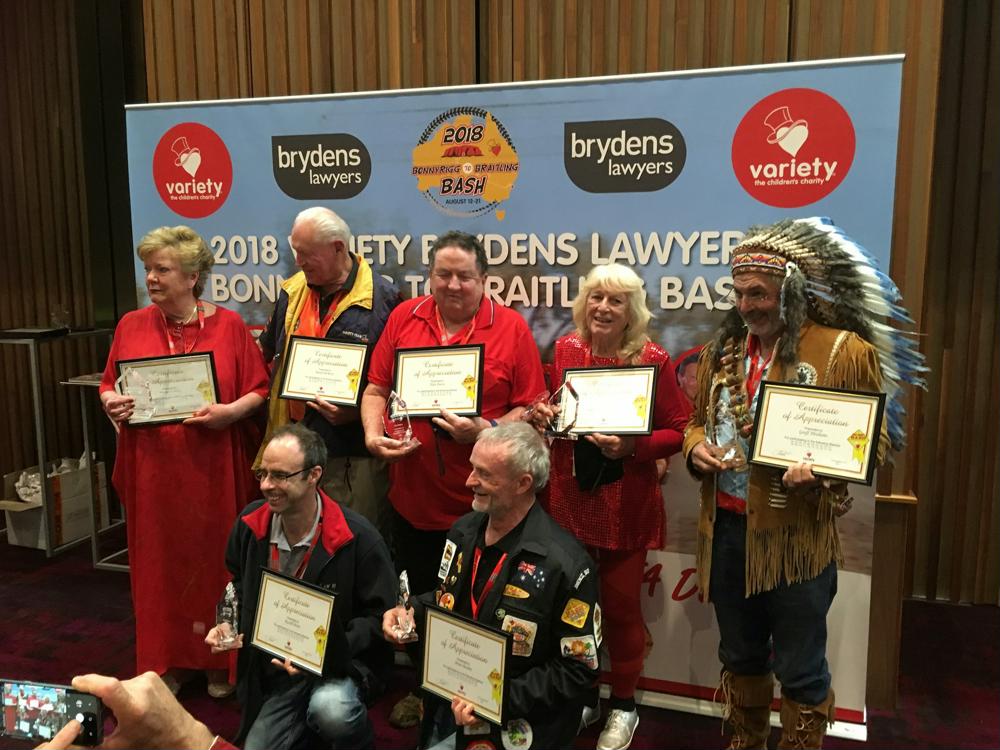 The 2018 NSW BtoB Bash is finished and everyone is scattering home. We had lots of fun and adventures and raised over 1.7 million dollars net for sick and disadvantaged children. Many thanks to all the sponsors and supporters of The Mermaids - Car 2108. - Viktorija McDonell
2018 Variety NSW Bonnyrigg to Braitling Bash
Day 1 - Sun 12th Aug
Bonnyrigg - Bathurst - West Wyalong (614kms)
Day 2 - Mon 13th Aug
West Wyalong - Ivanhoe - Broken Hill (661kms)
Day 3 - Tue 14th Aug
Broken Hill - White Cliffs - Tibooburra (514kms)
Day 4 - Wed 15th Aug
Tibooburra - Merty Merty - Leigh Creek (580kms)
Day 5 - Thu 16th Aug
Leigh Creek - William Creek - Coober Pedy (487kms)
Day 6 - Fri 17th Aug
Coober Pedy - Oodnadatta - Marla (443kms)
Day 7 - Sat 18th Aug
Marla - Amata - Yulara (557kms)
Day 8 - Sun 19th Aug
Yulara - The Olgas - Yulara (88kms)
Day 9 - Mon 20th Aug
Yulara - Curtin Springs - Alice Springs (447kms)
Day 10 - Tue 21st Aug
Alice Springs to Braitling (5k)
Day 1. Bonnyrigg.
Mermaids through the start arch and all systems are go!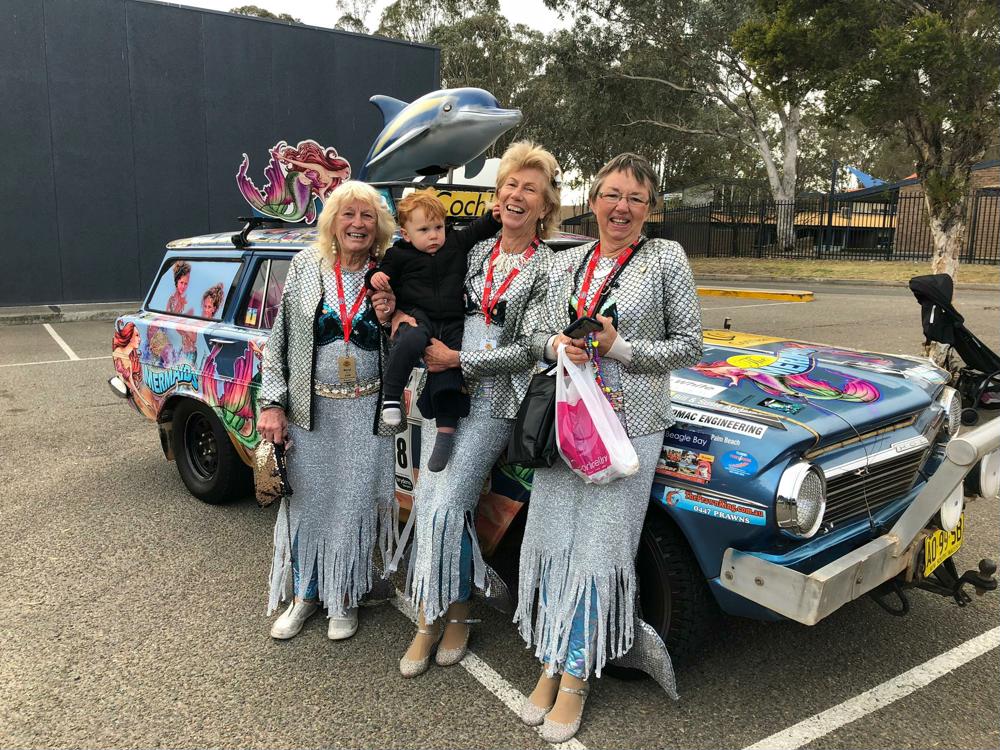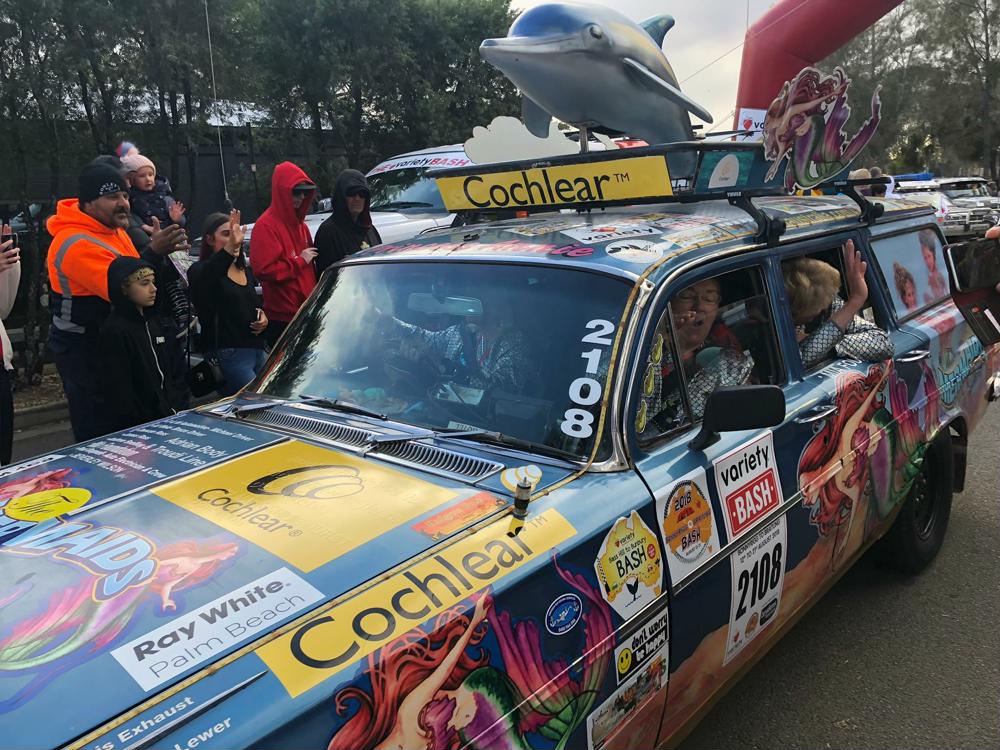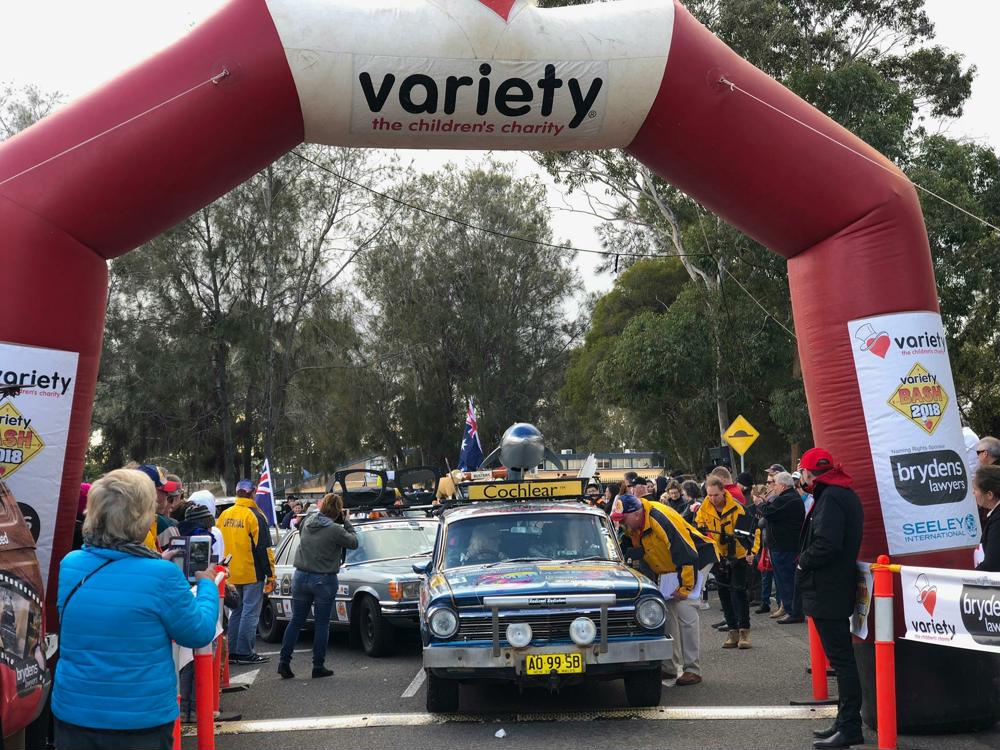 Day 1.
Mermaids had an eventful start with an axle replacement at Wentworth Falls but went on to get onto the dirt on the road to Bathurst and to finish in West Wyalong tonight. Day 1 done!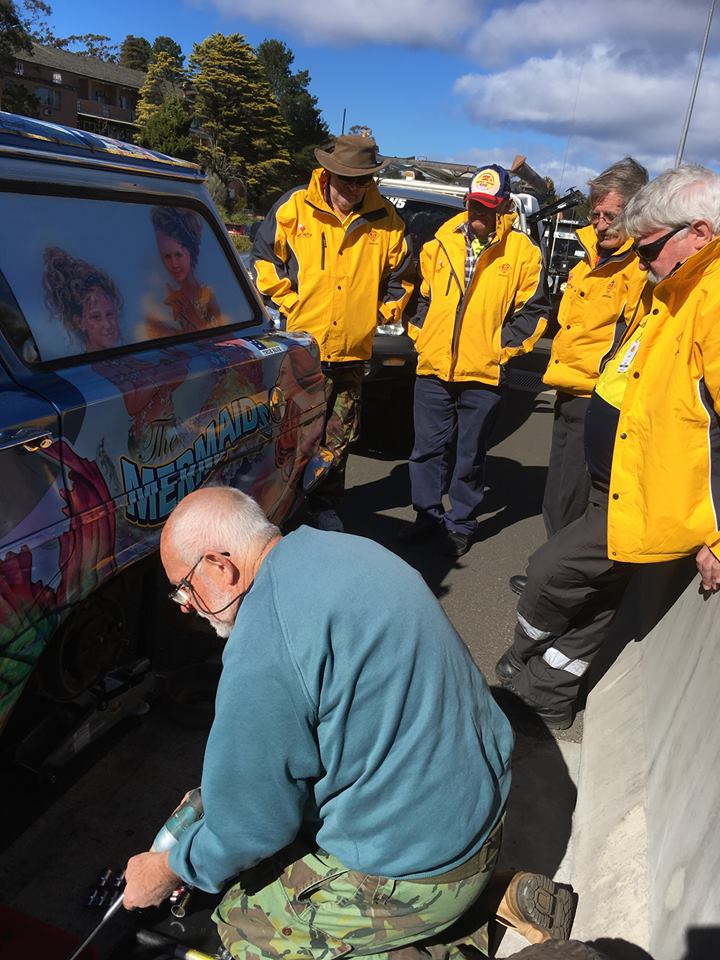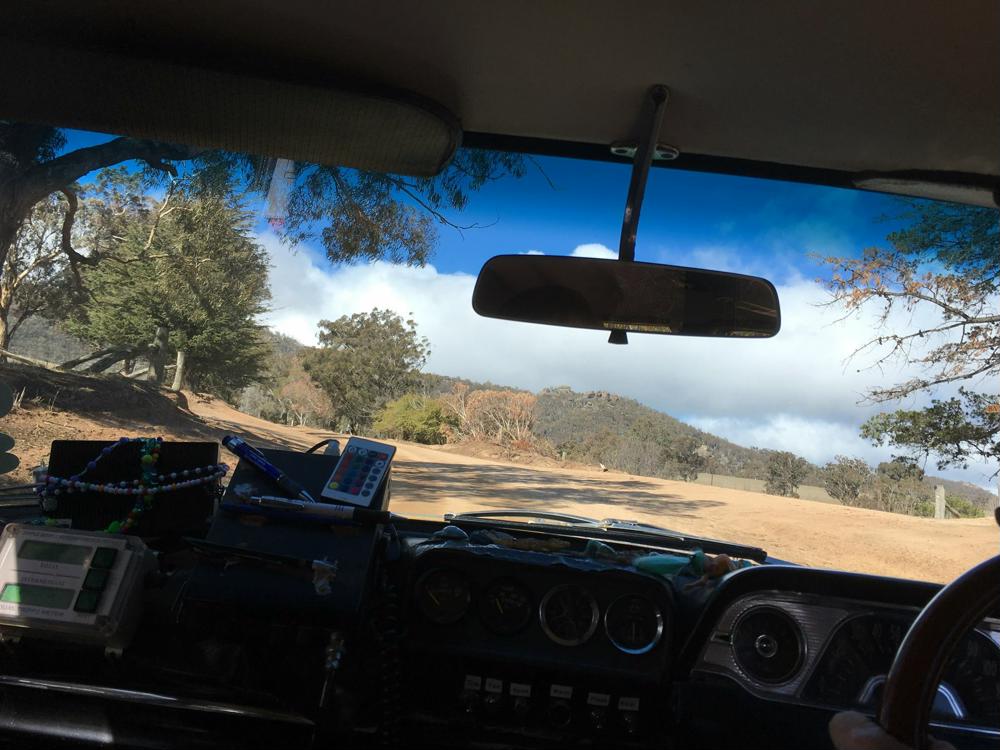 Day 2. Back To School Theme.
Breakfast start at West Wyalong Public School.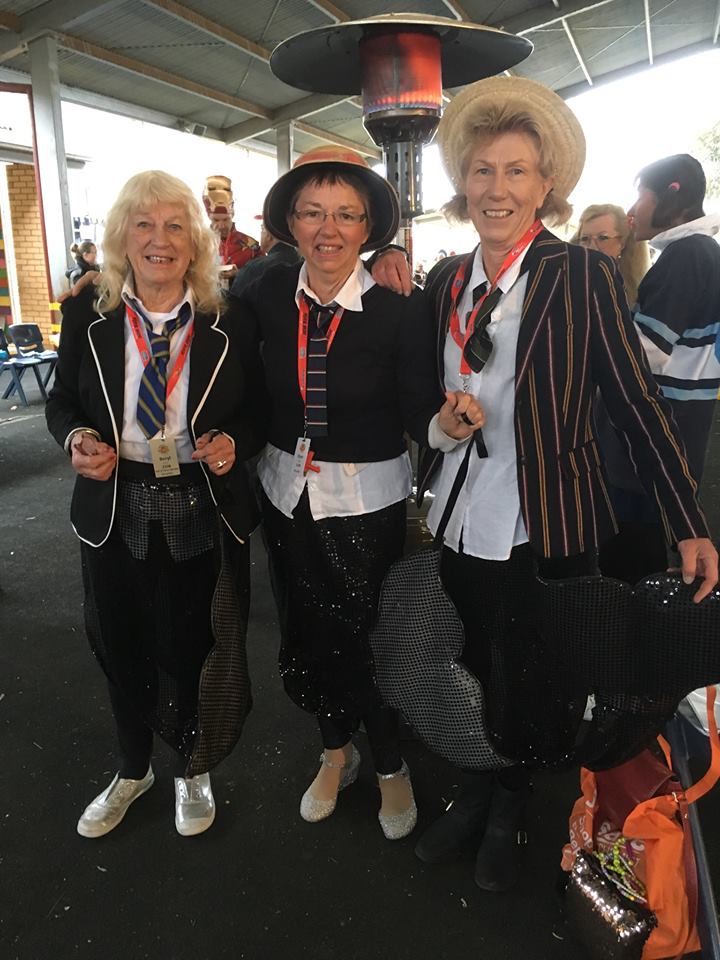 Day 2.
On the road, from West Wyalong via the Weethalle grain silos, Ivanhoe for lunch then some great dusty bumpy roads from Menindee to Broken Hill.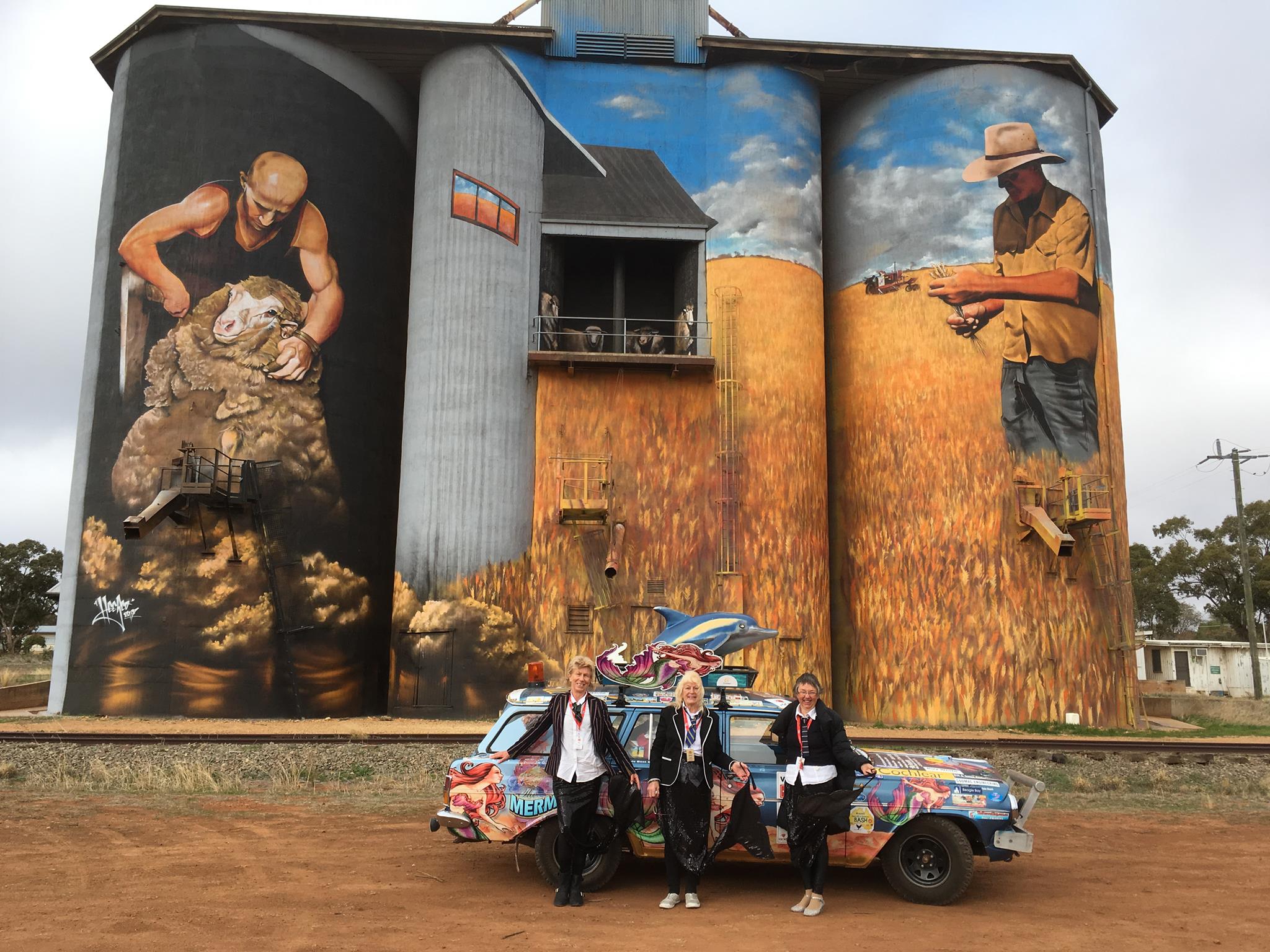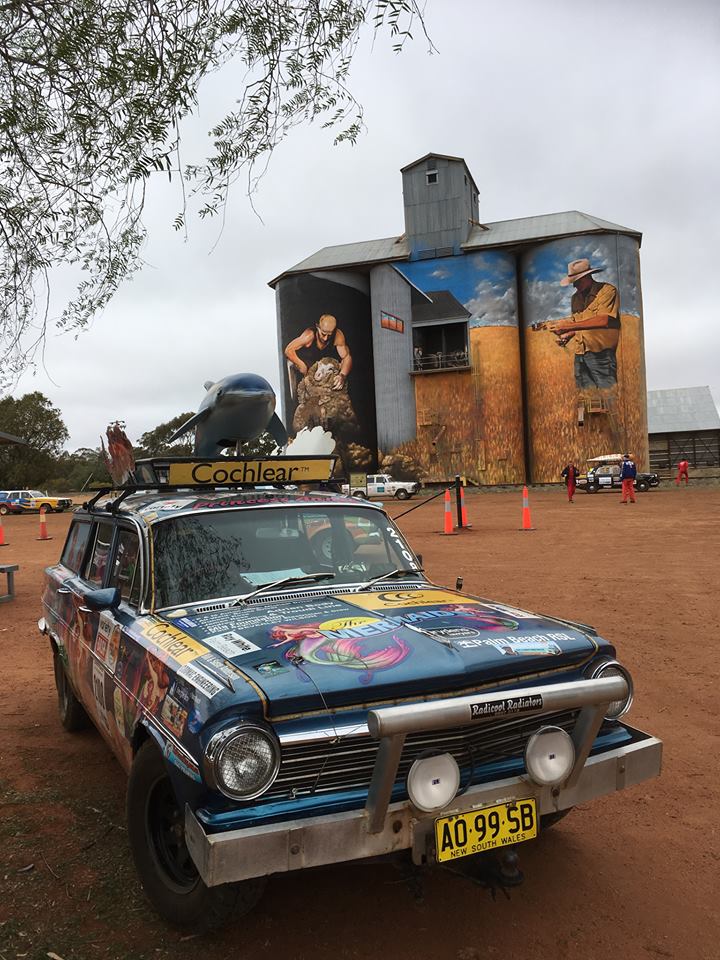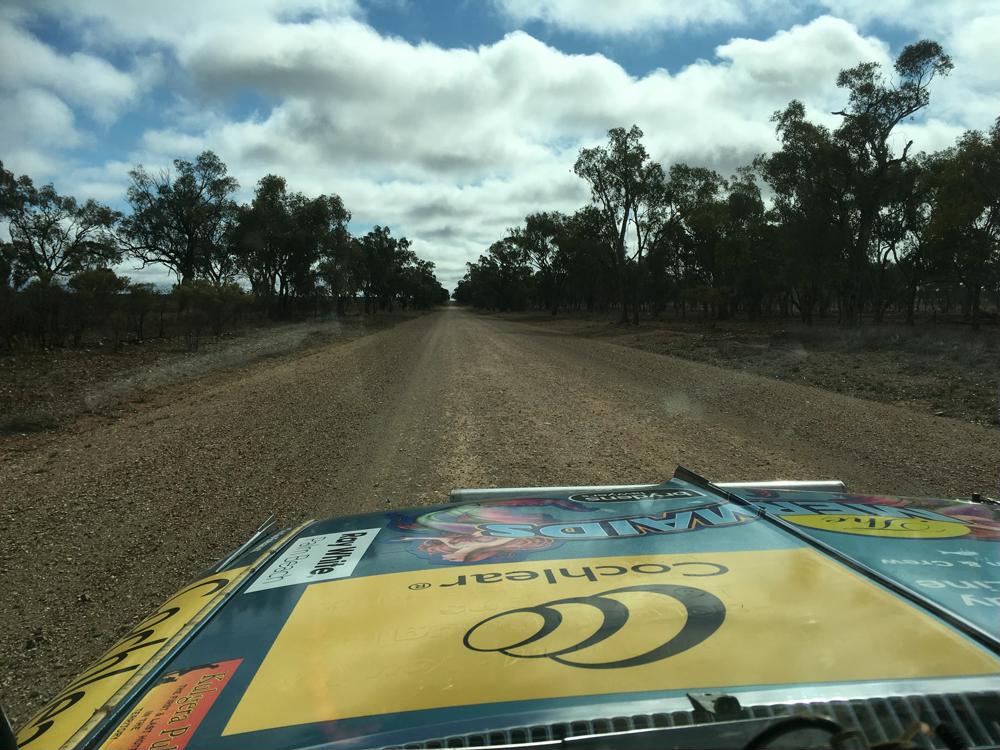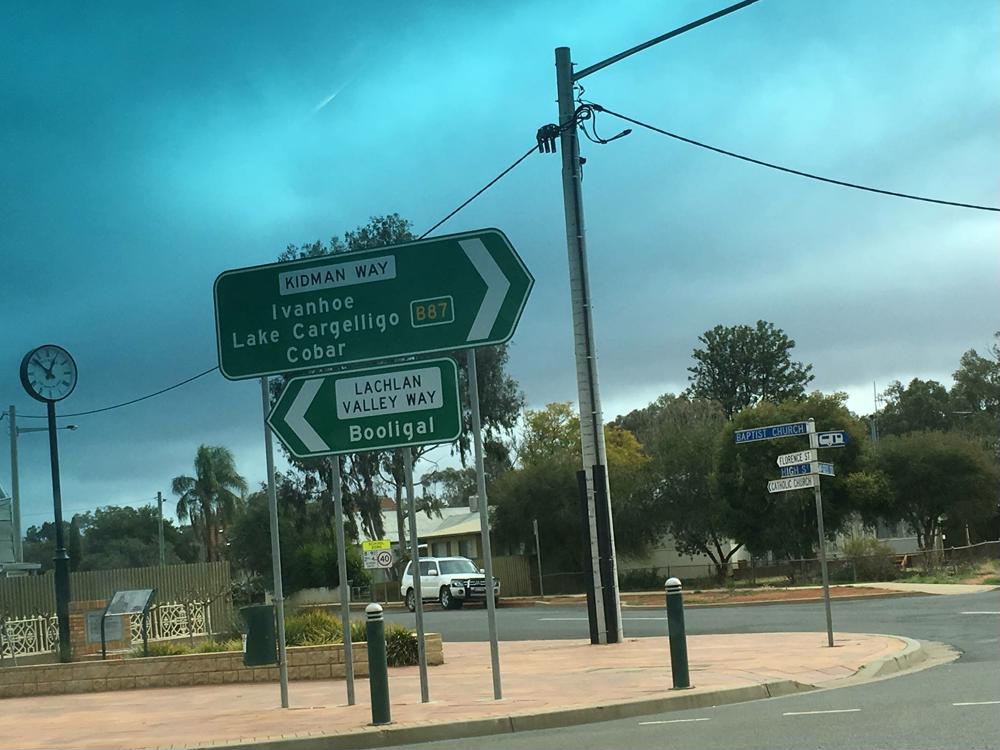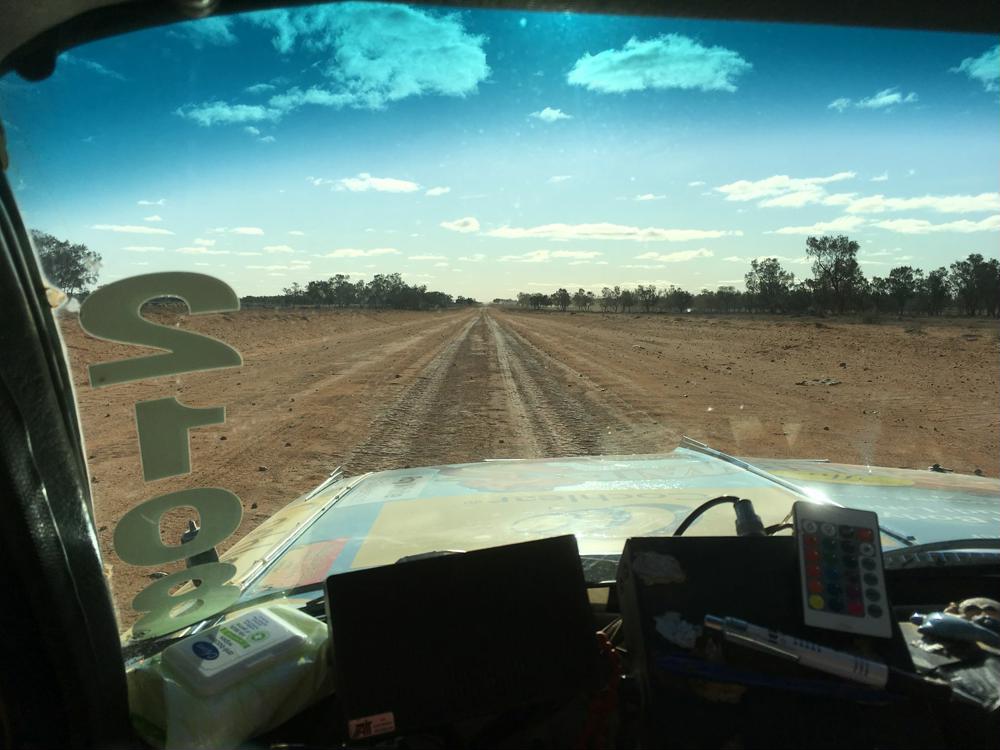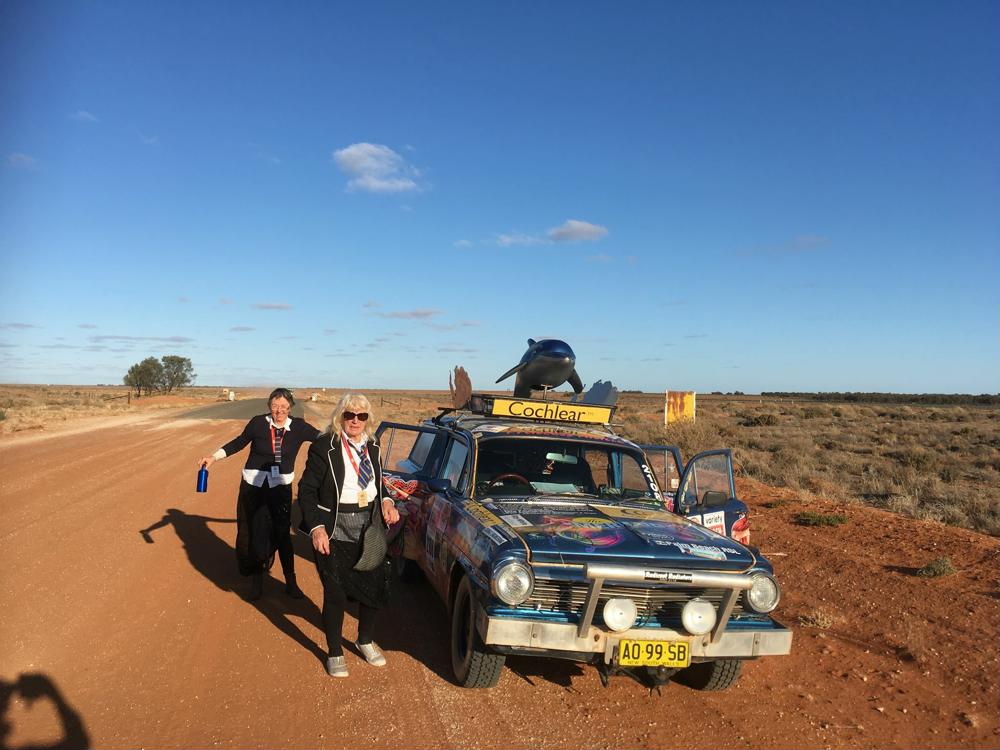 Day 3 Start From Broken Hill North Public School.
Great breakfast and send off by lots of very excited kids.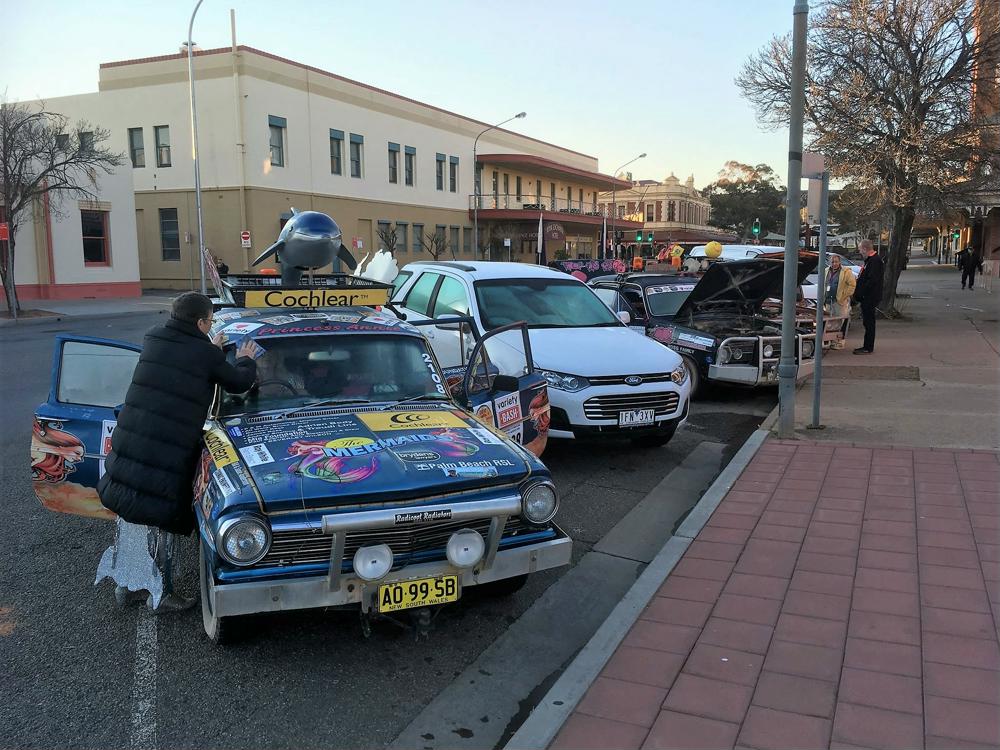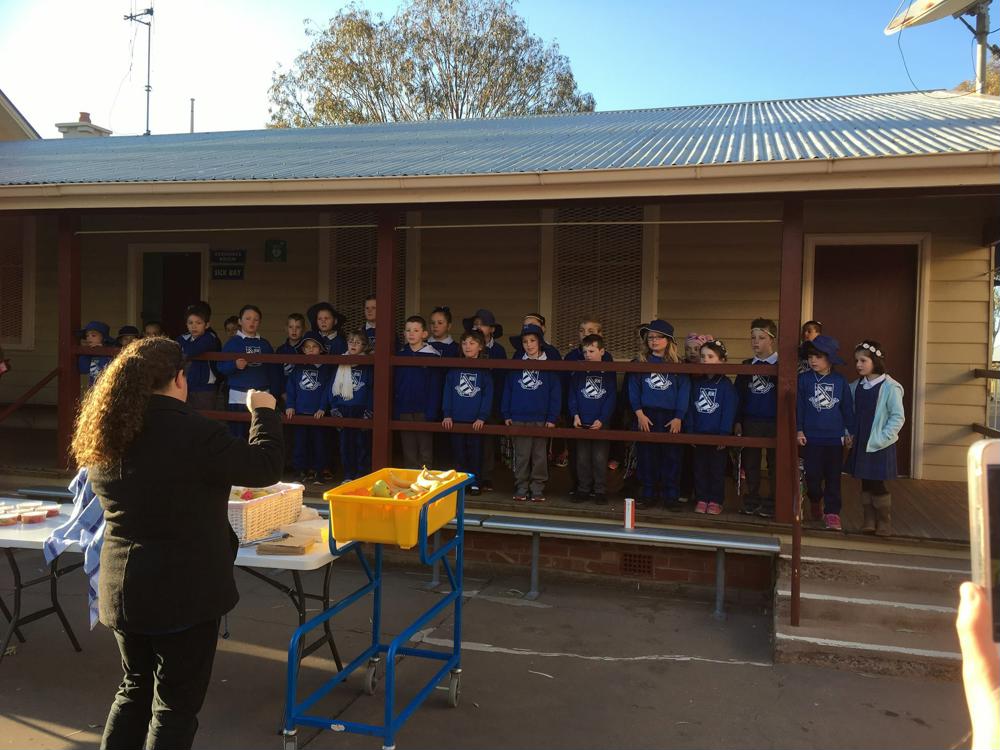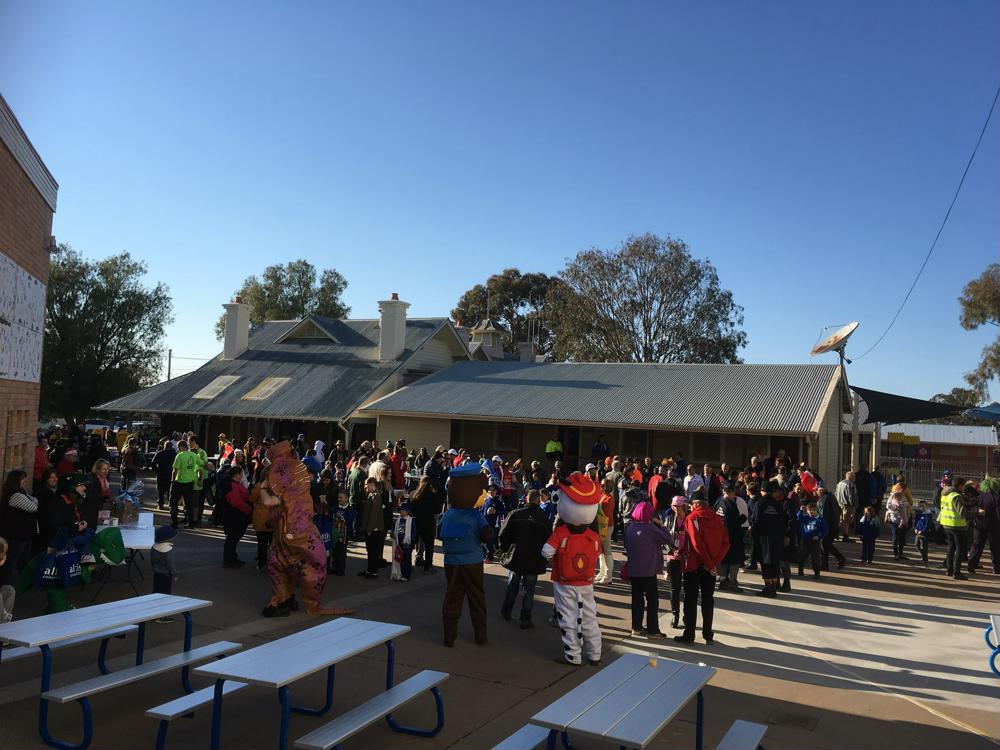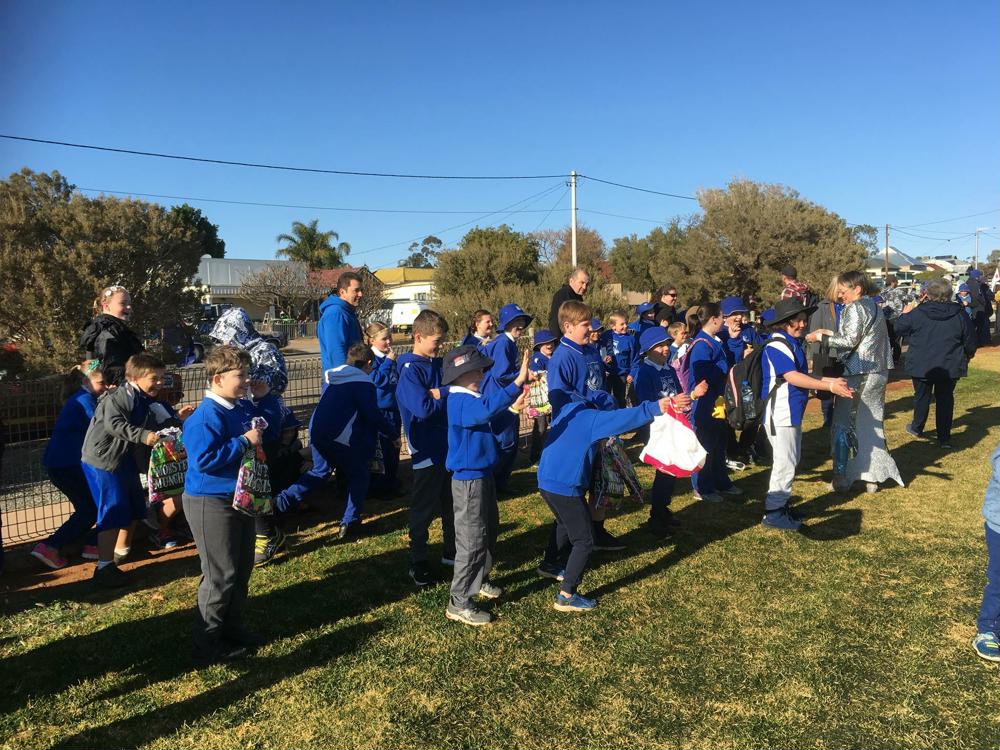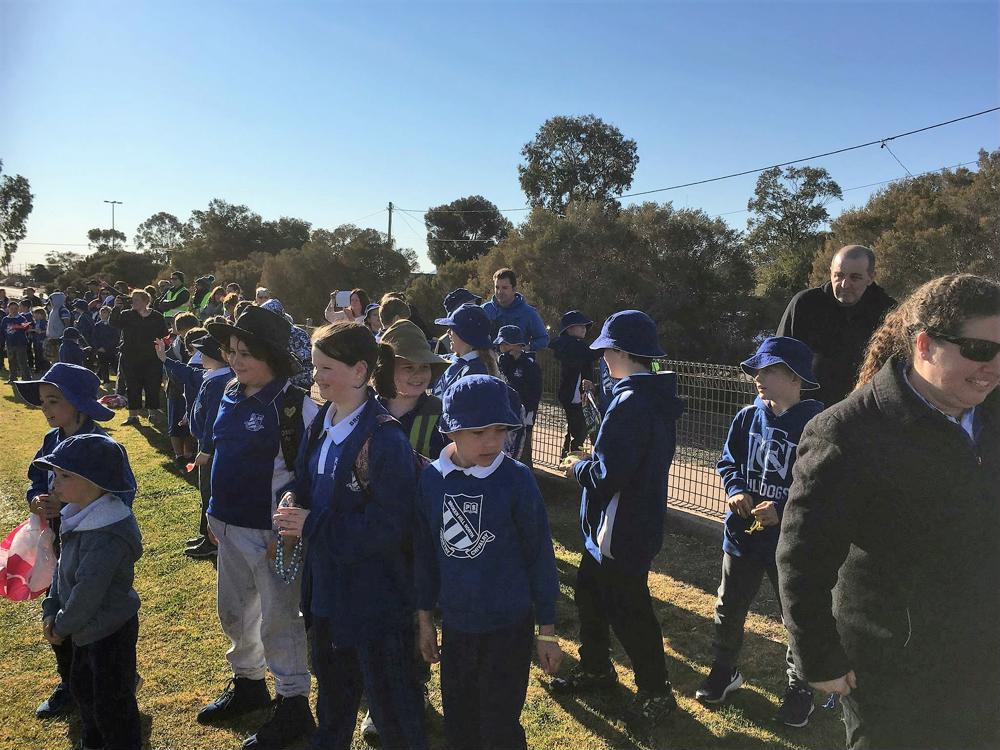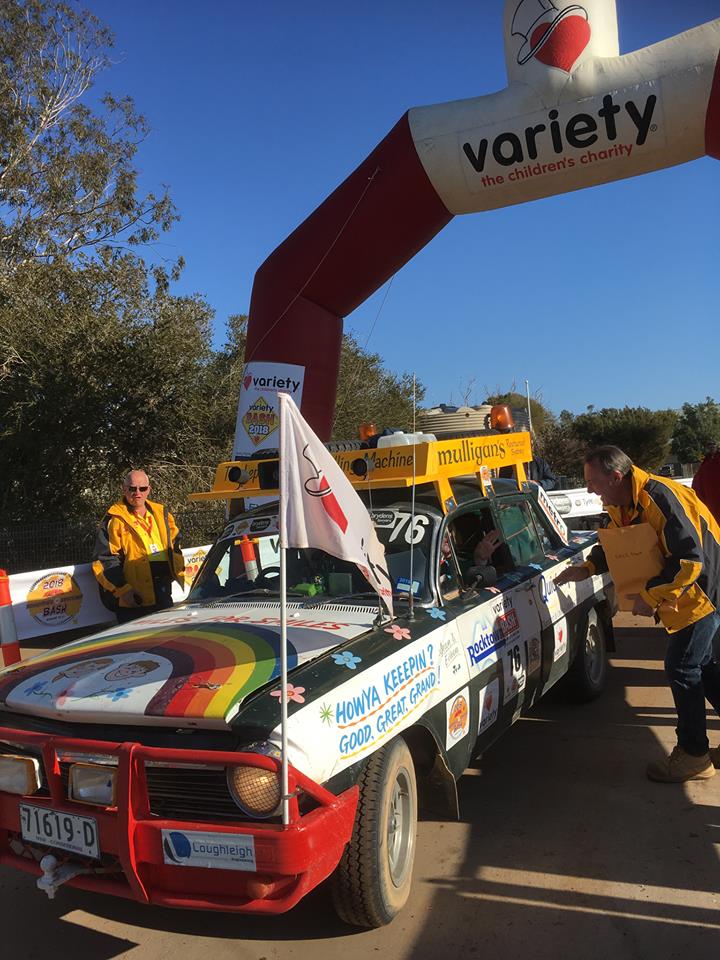 Day 3. Broken Hill To Tibooburra.
Mermaids breakdown party with lots of Holdens in the desert. Finally made it White Cliffs for a late lunch. Evening drive with lots of gates to arrive in Tibooburra late but all well including car!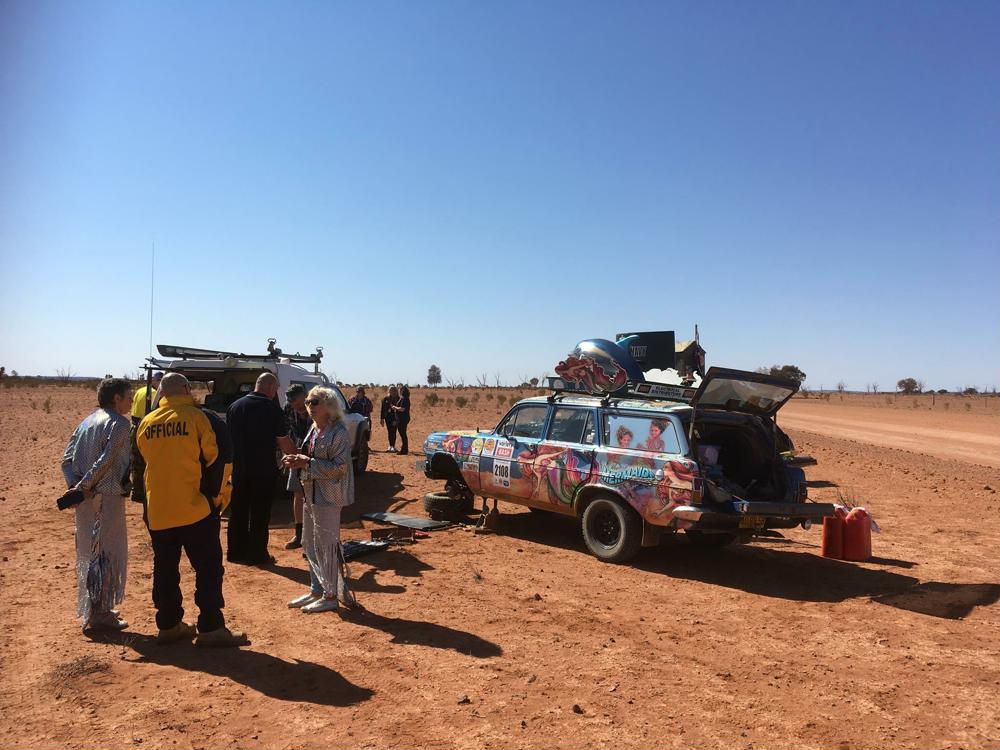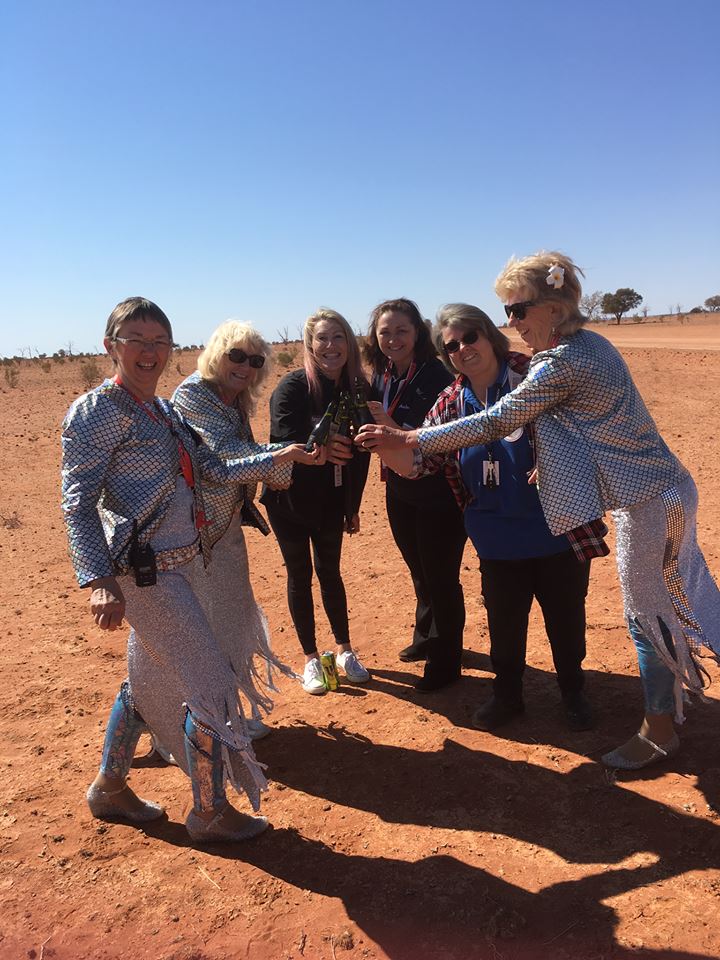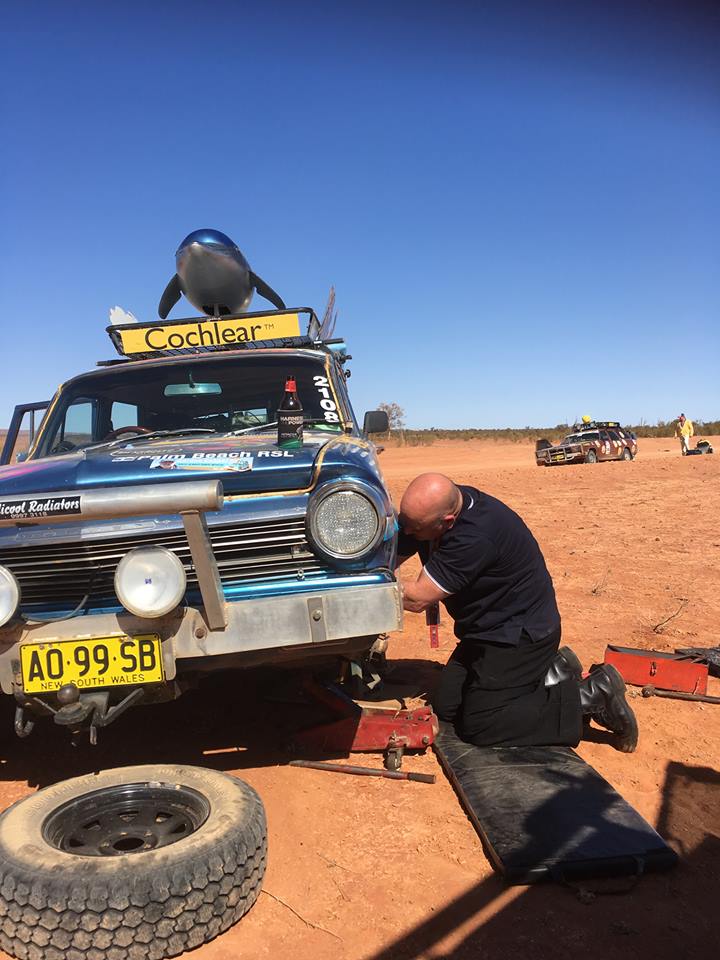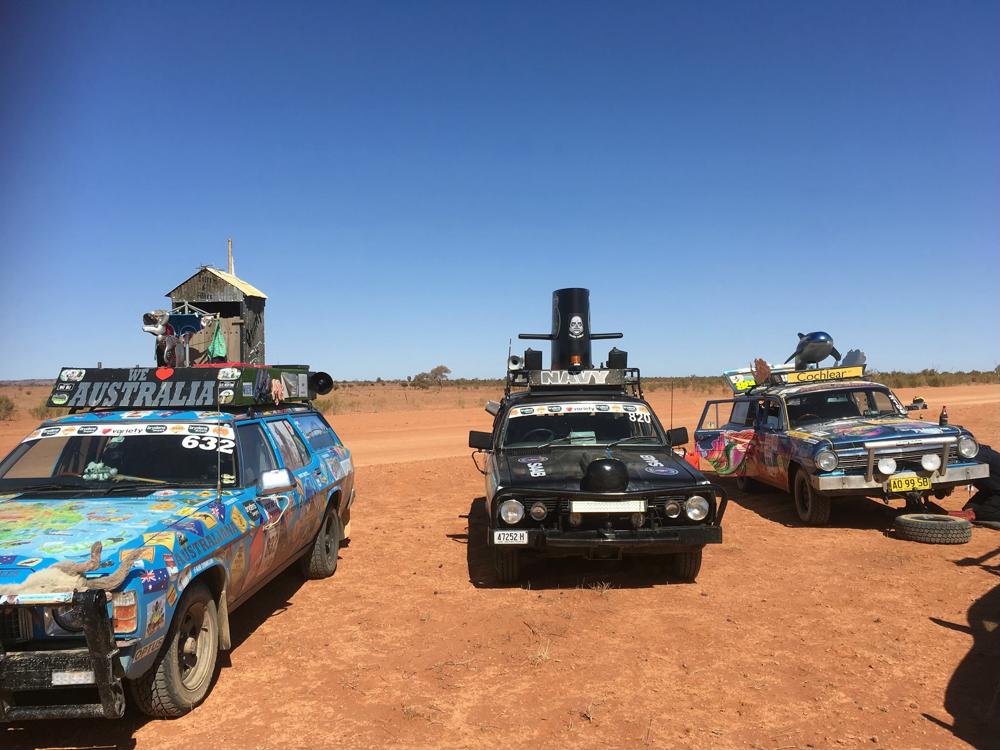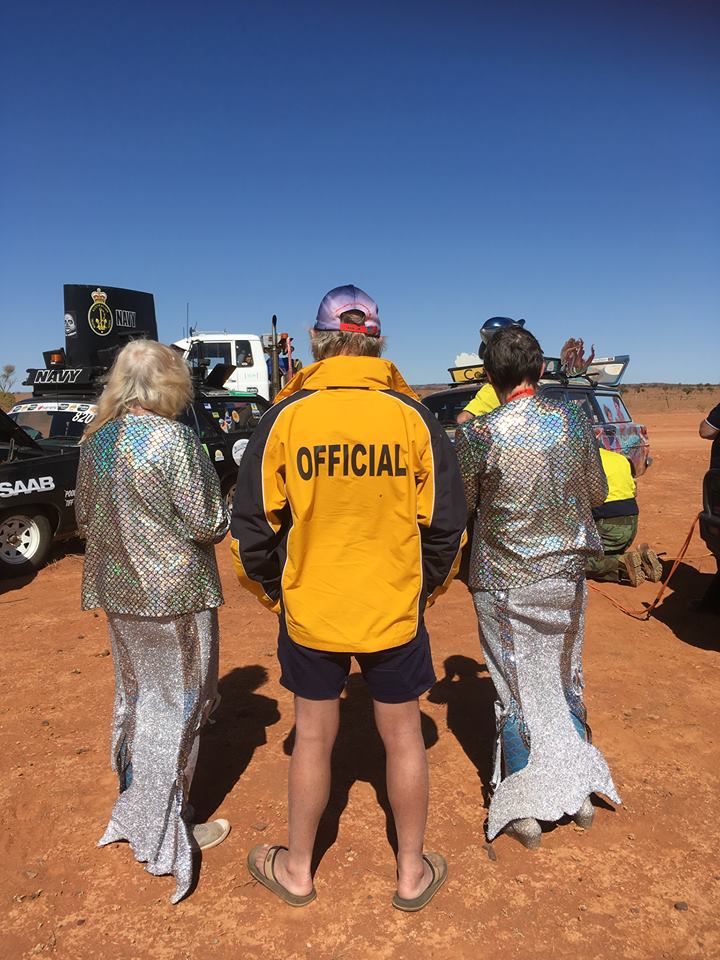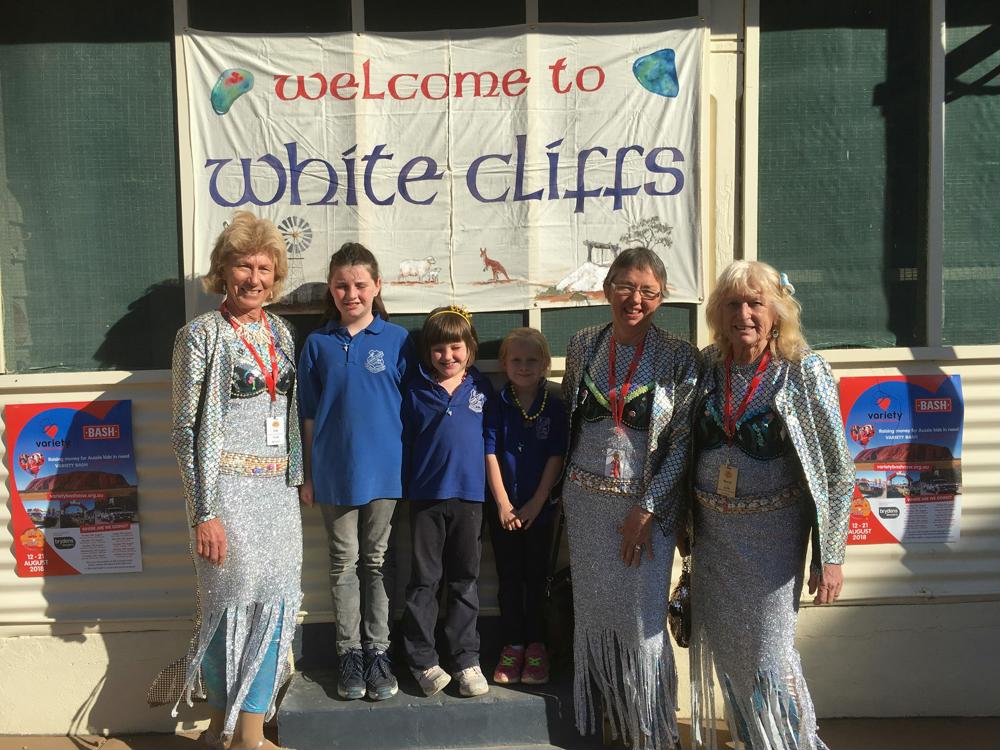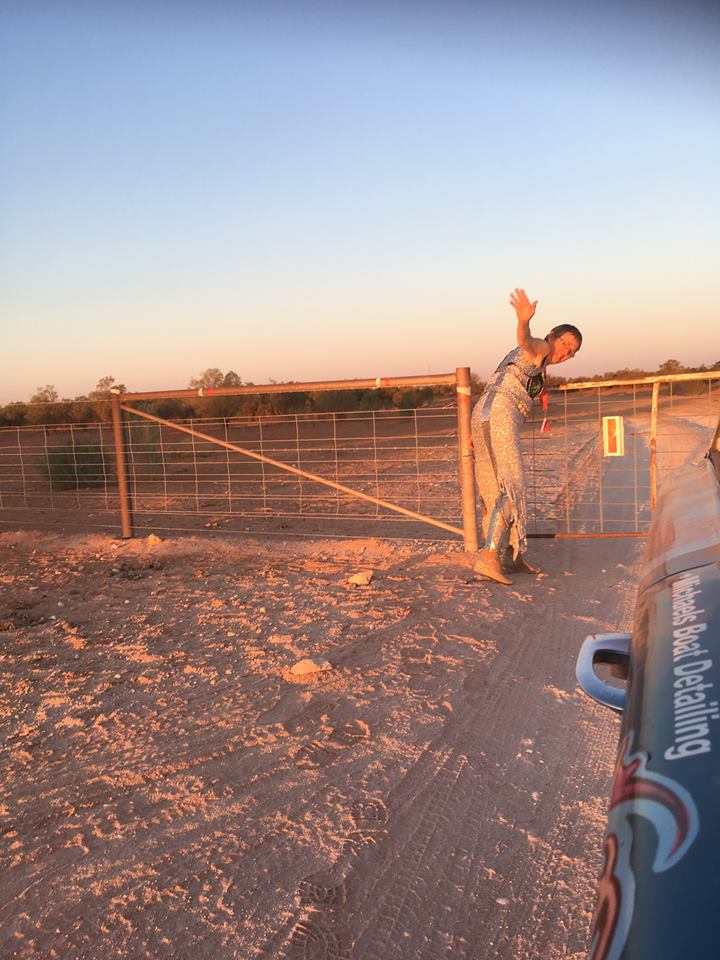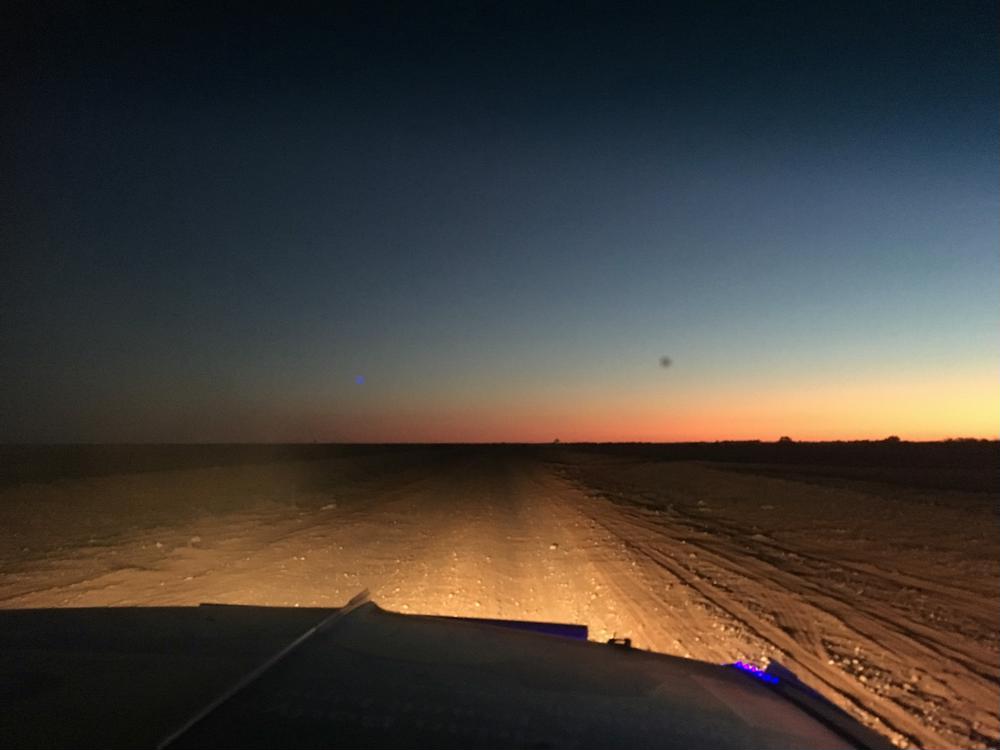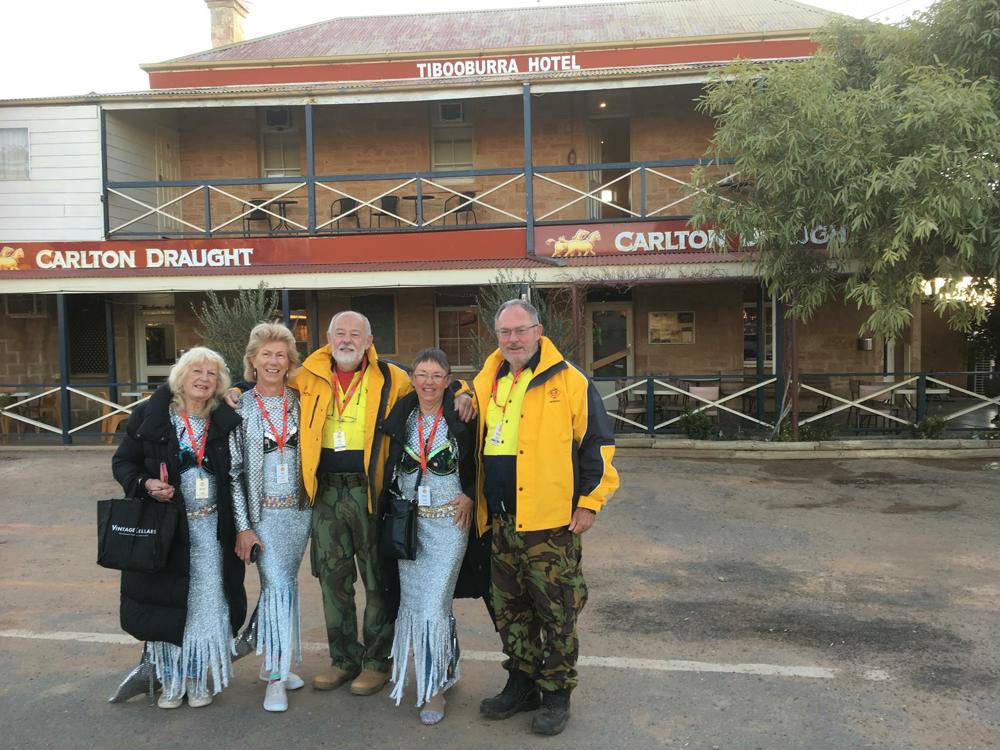 Day 5. Thursday.
Leigh Creek breakfast at school. Jan Love the principal - a Teacher of Deaf!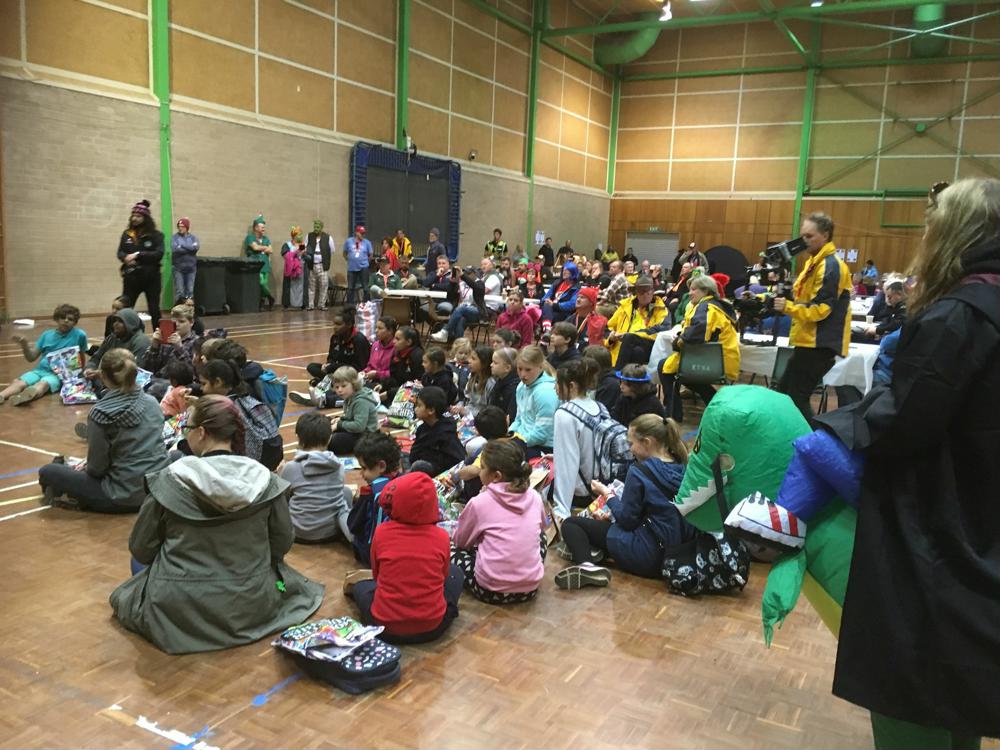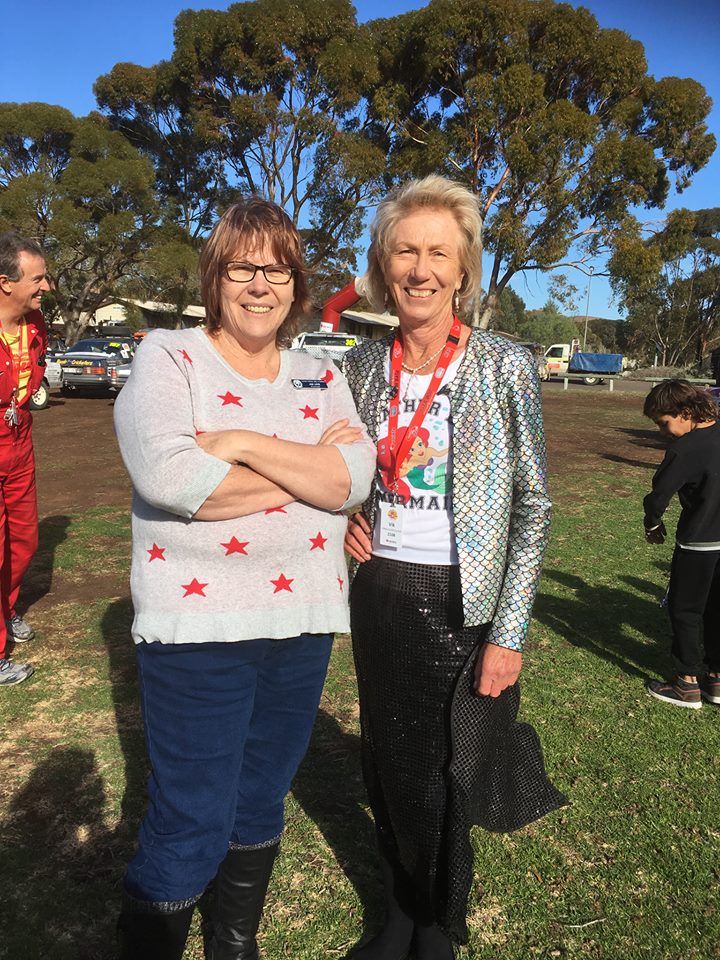 Triples fun stop at Farina. The Lake Eyre Yacht Club at Maree. Lunch at William Creek.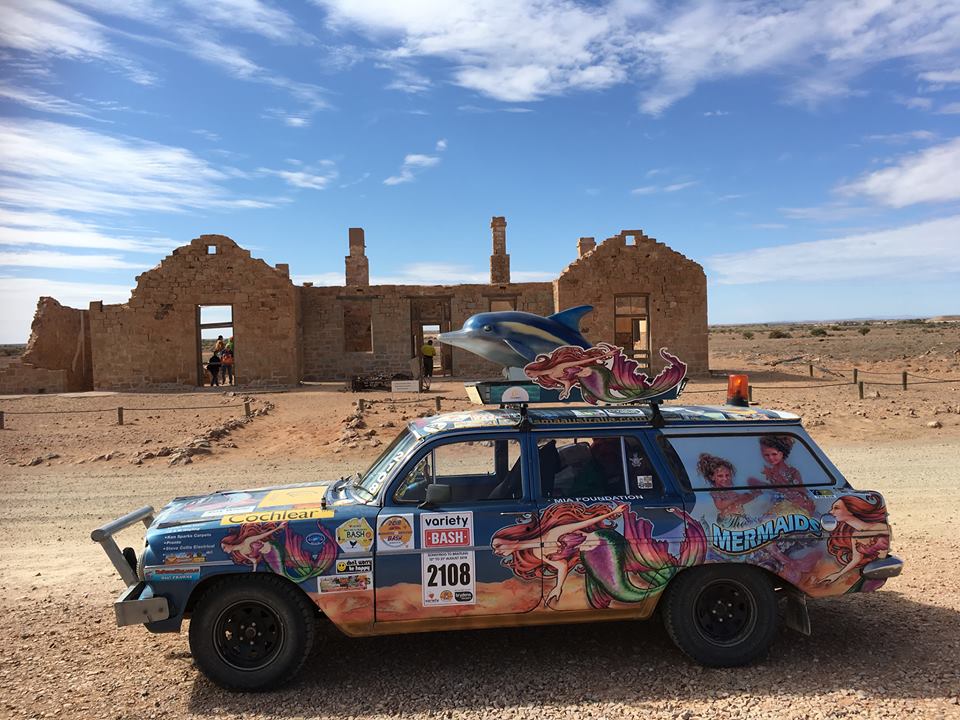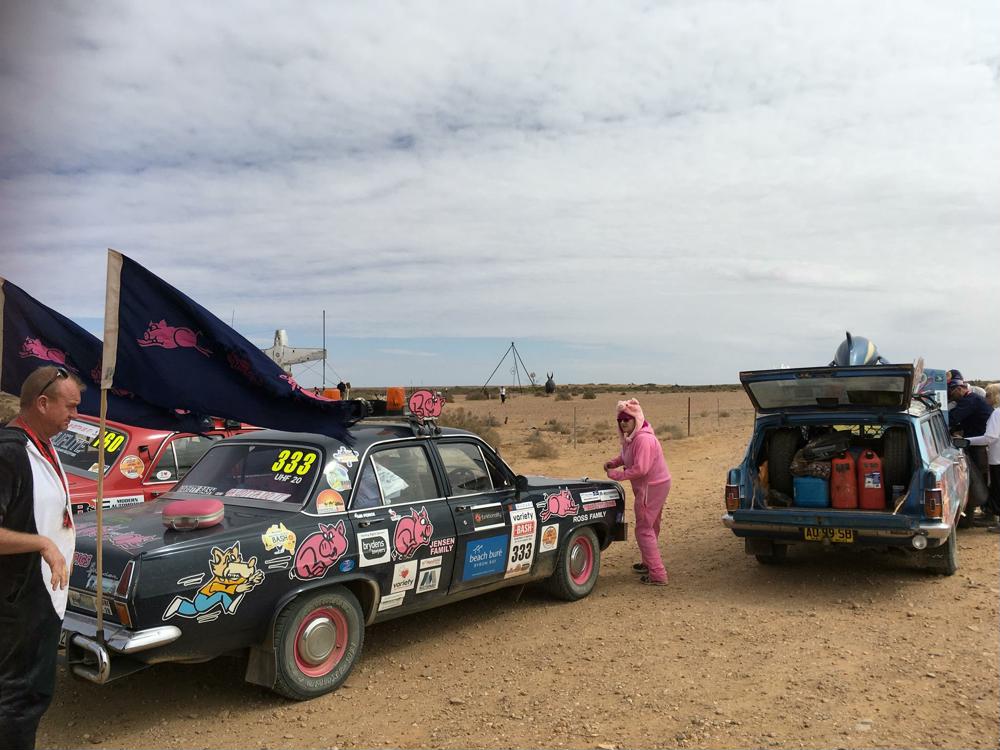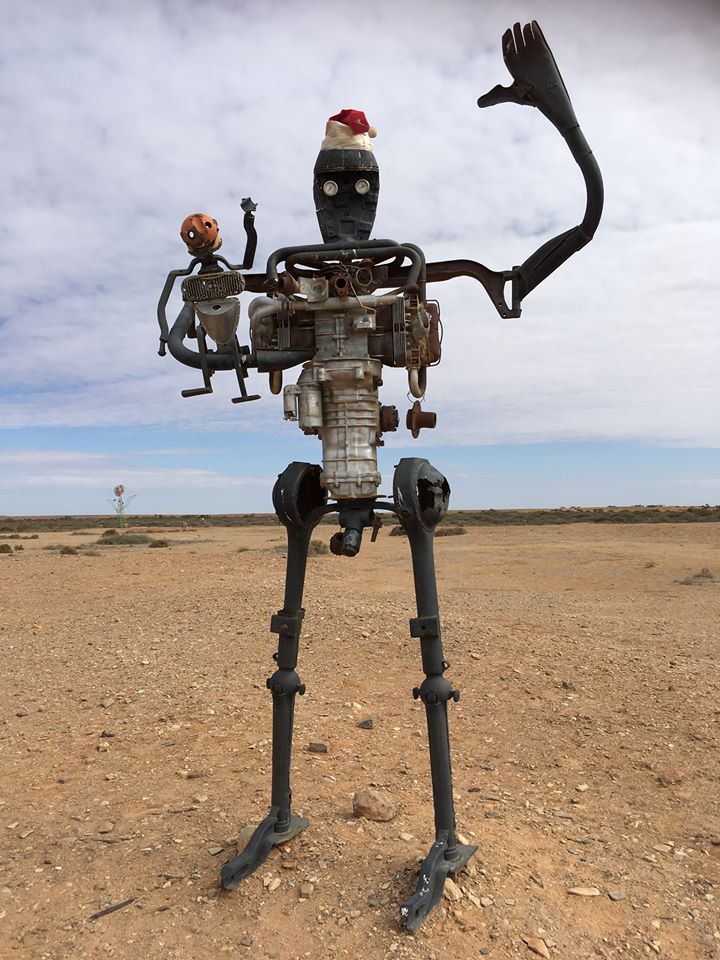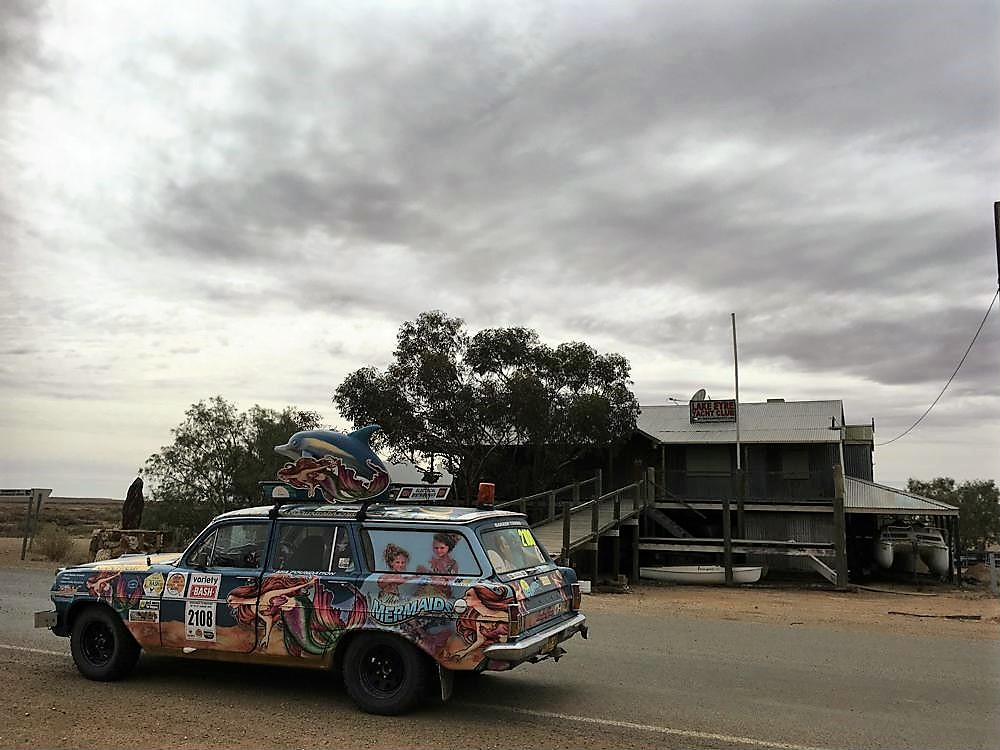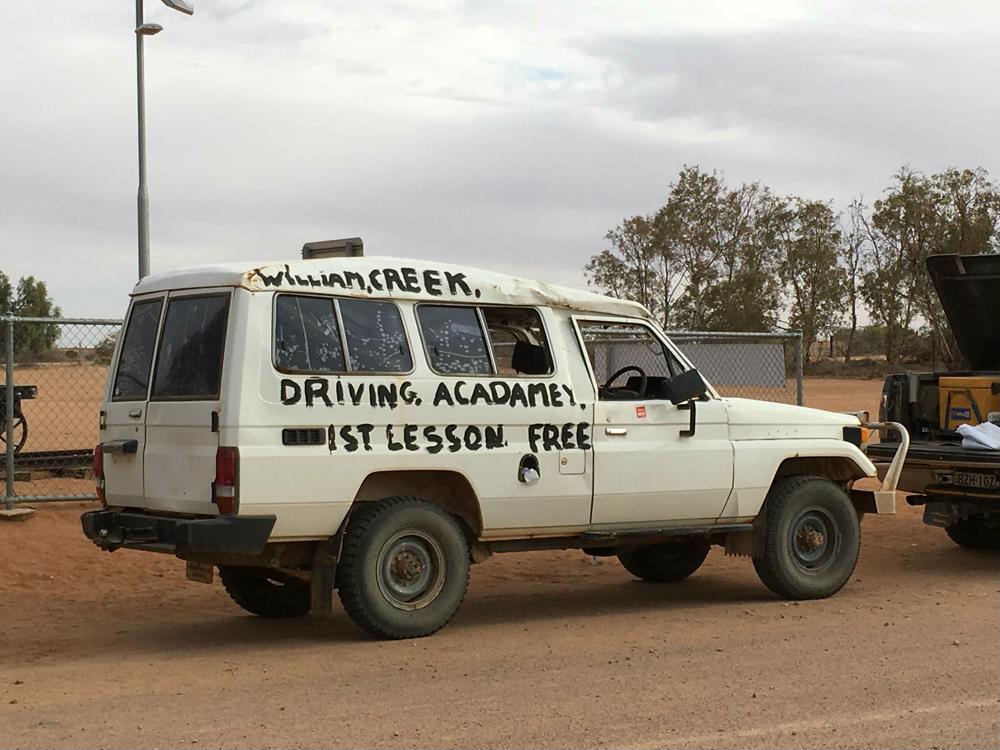 A few more Mermaid repair stops on the way to Coober Pedy. Engine bolt loose. Shredded tyre etc. Happy to see our underground room at the end of the day!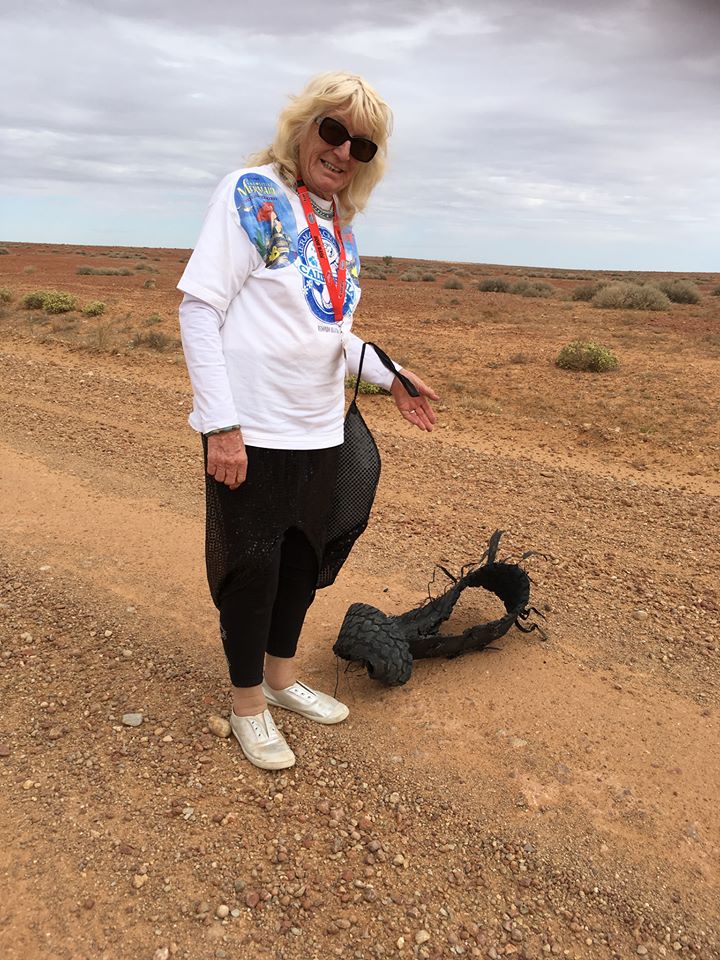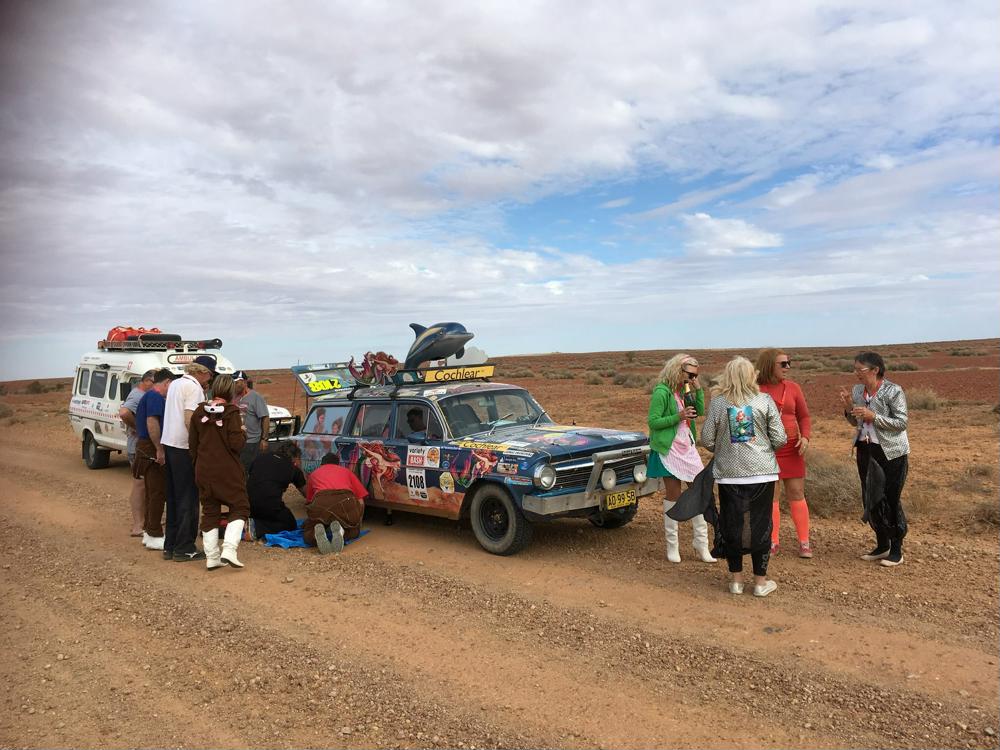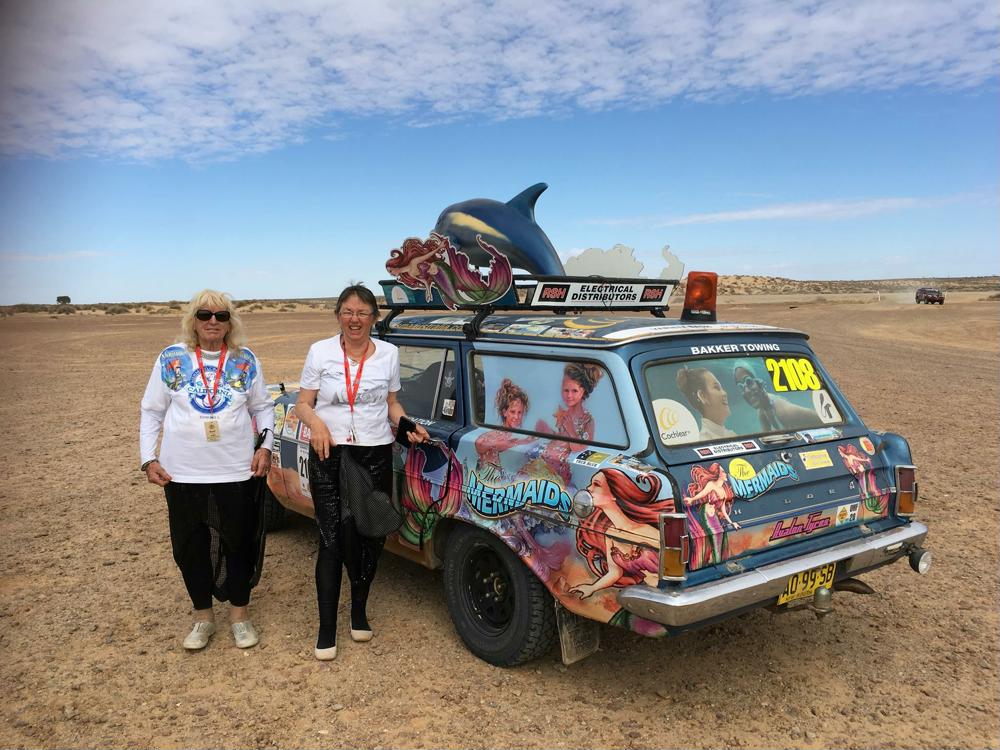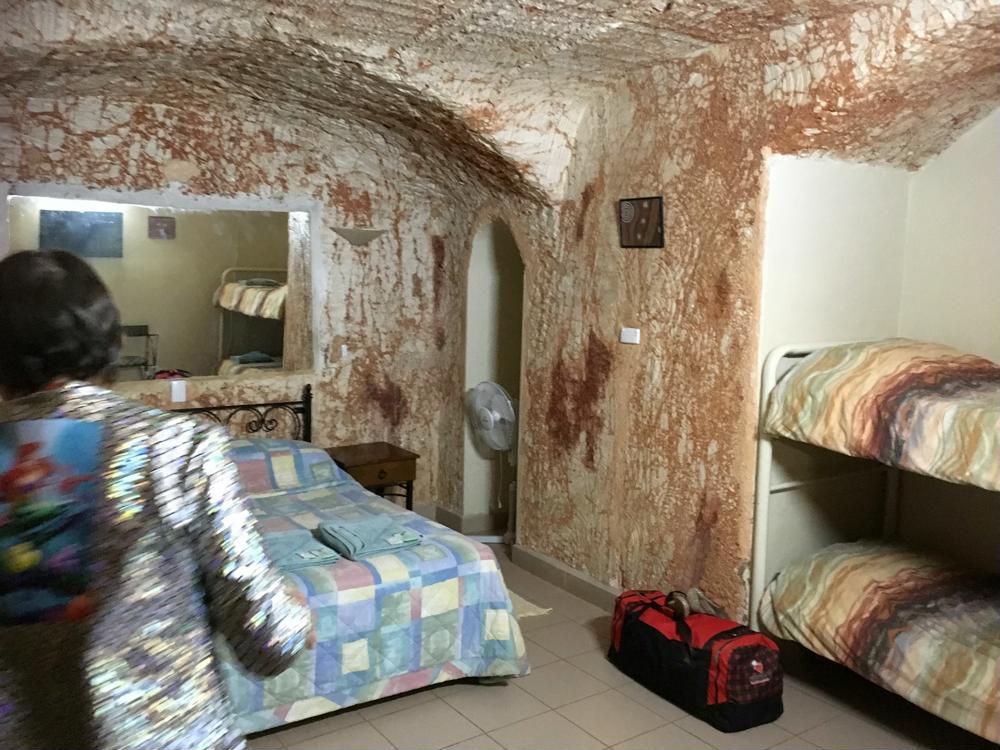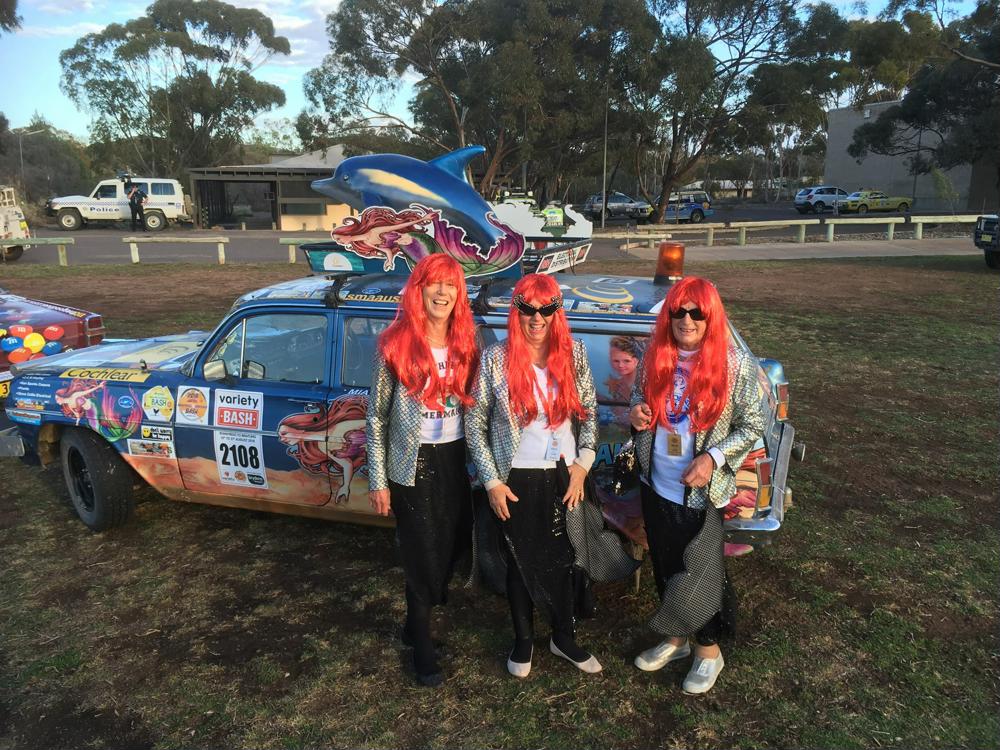 Day 6. Coober Pedy - Oodnadatta - Marla.
Great morning tea stop at Painted Desert. More breakdowns, brakes gone, second tyre gone, front wheel steering arm gone again.Finished the day at the back of tilt tray with Ron and Cooter. Thanks to many helpers along the way. That's the Bash spirit that we love!!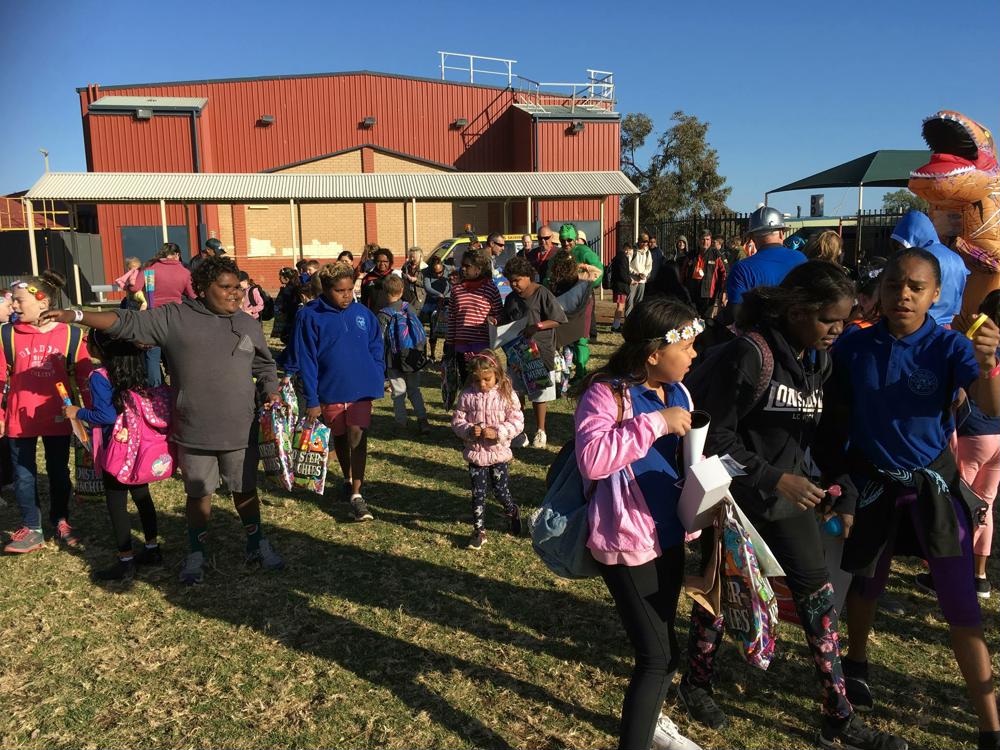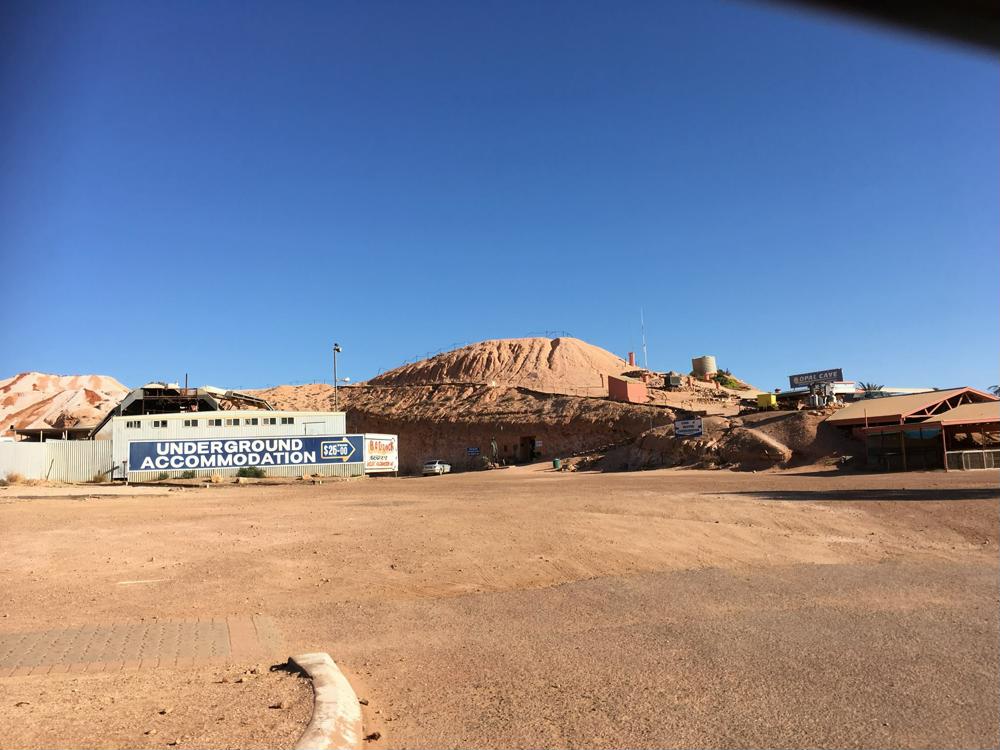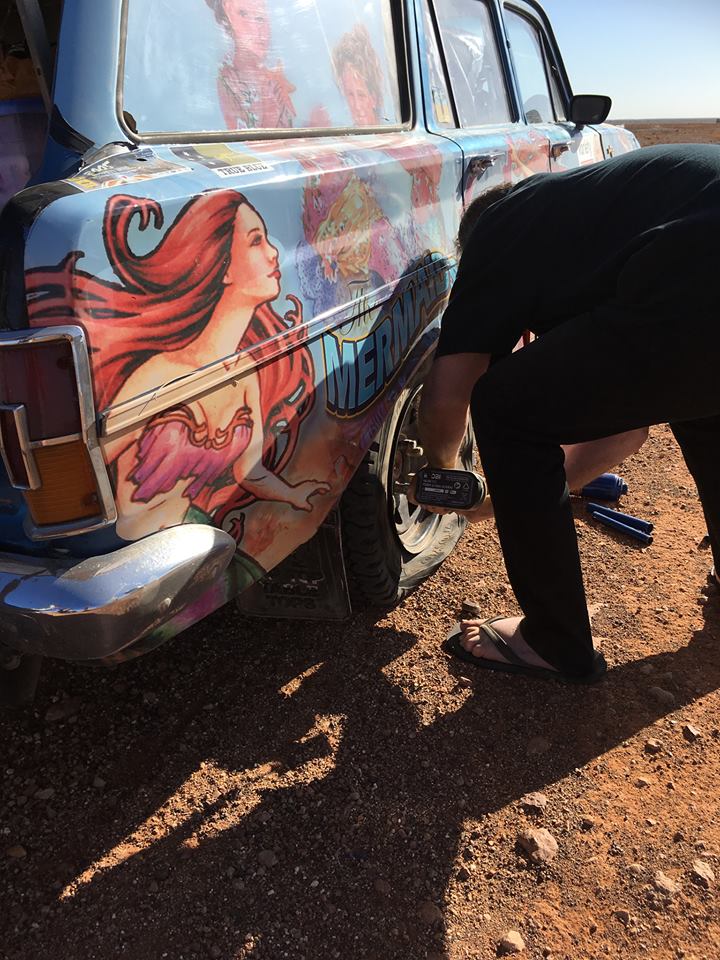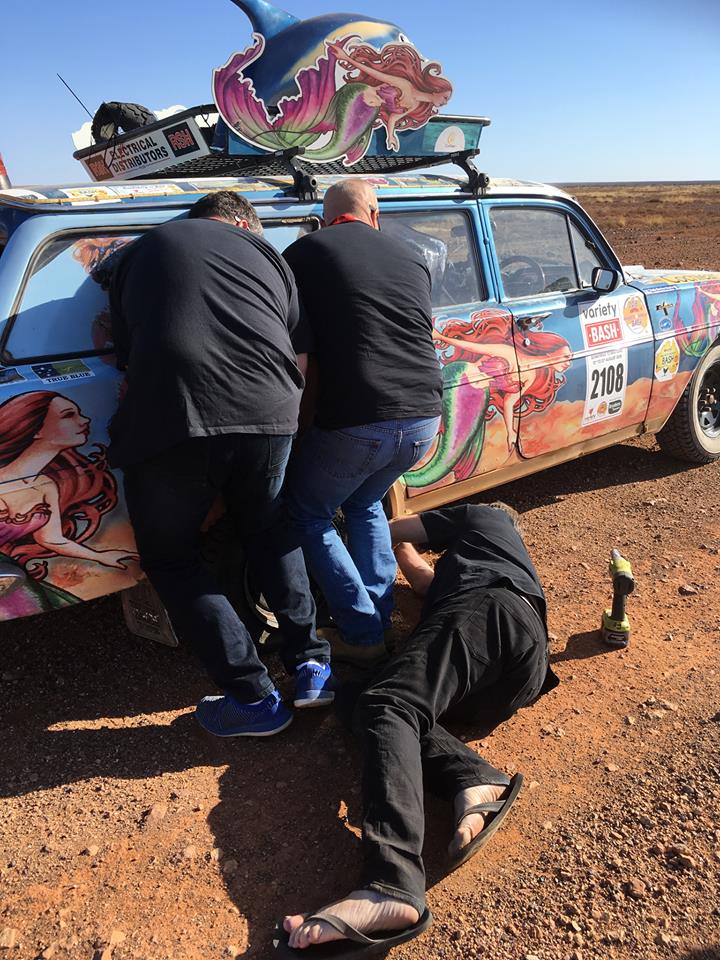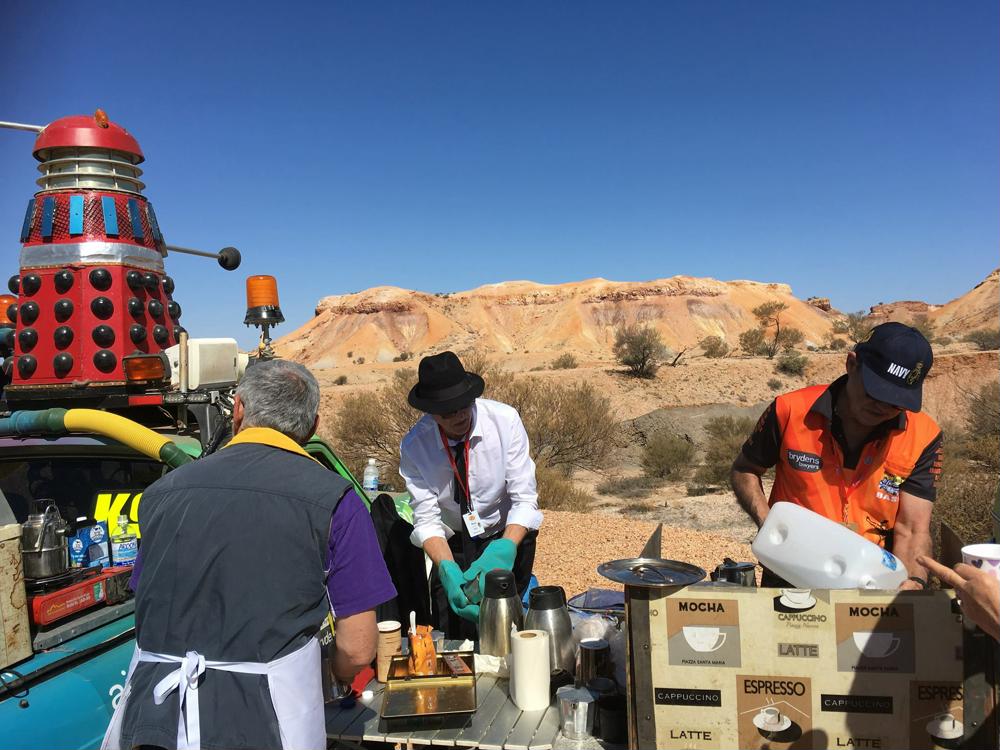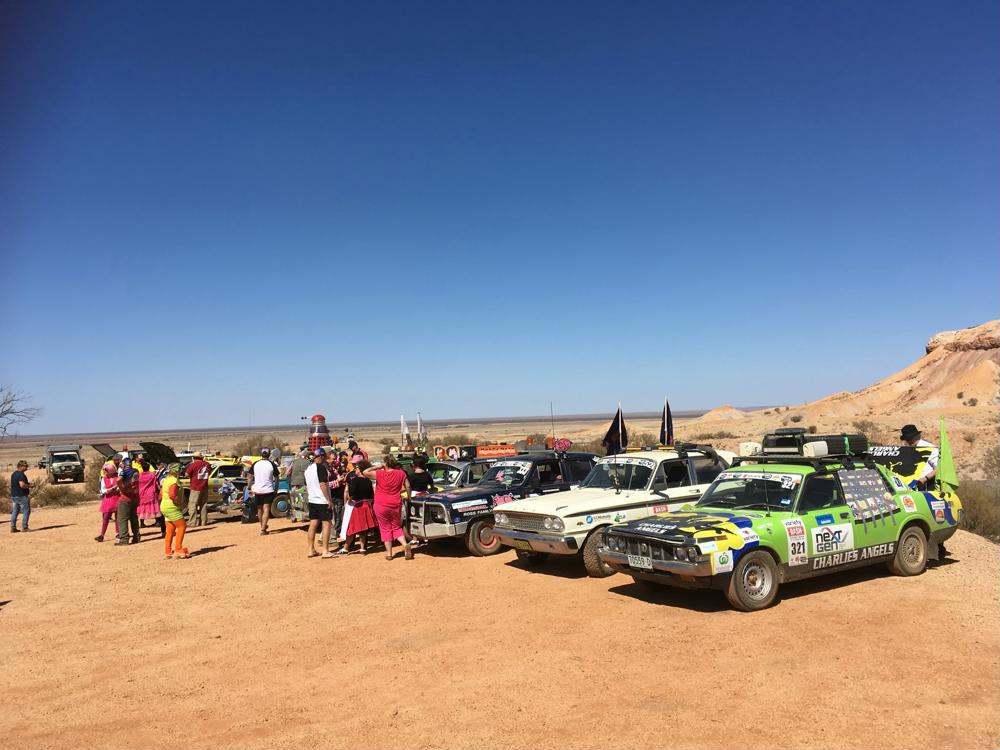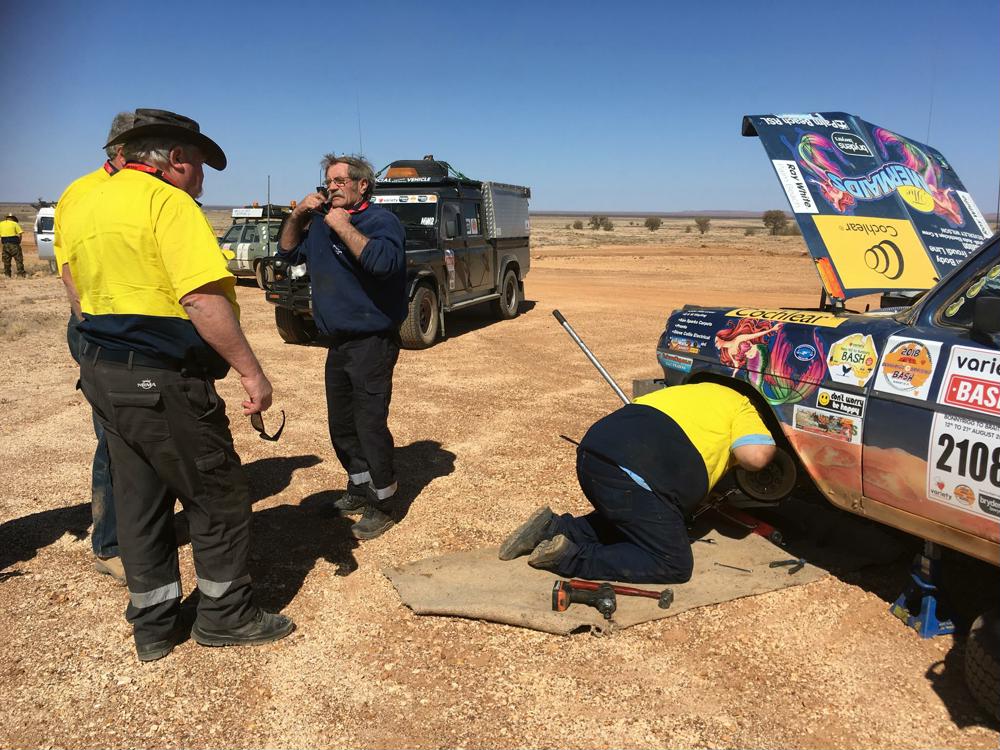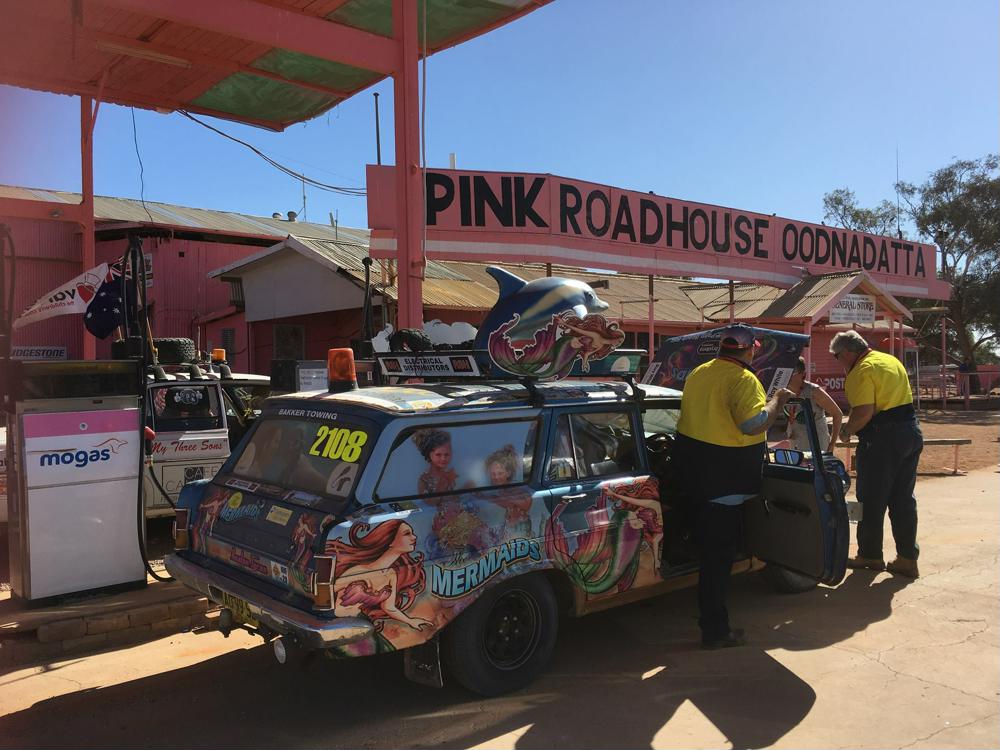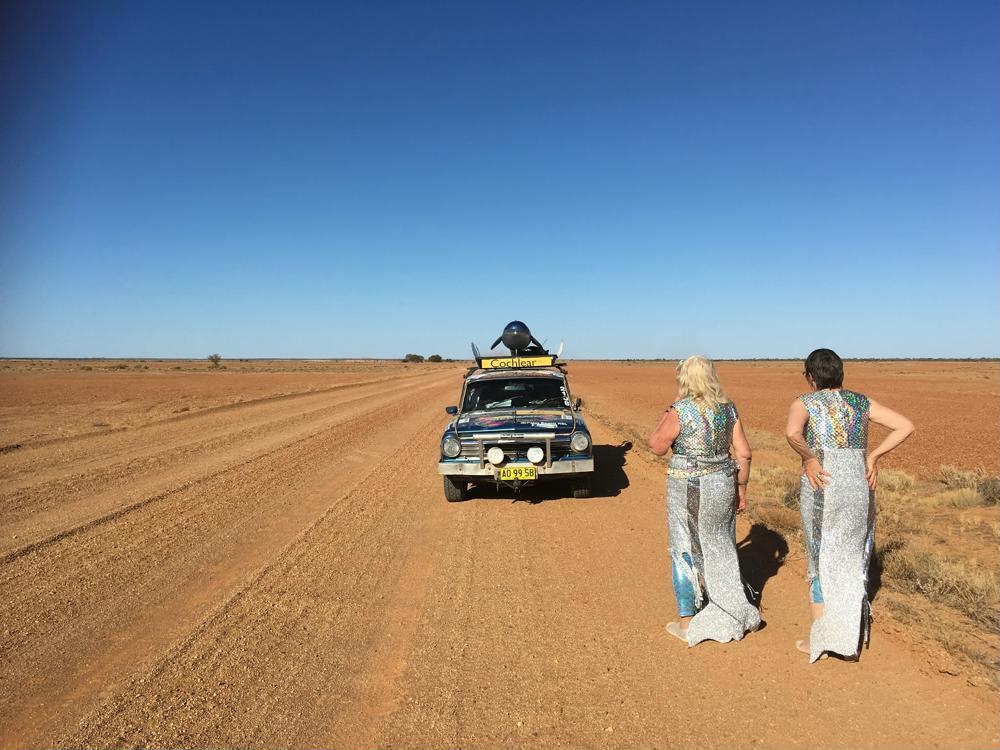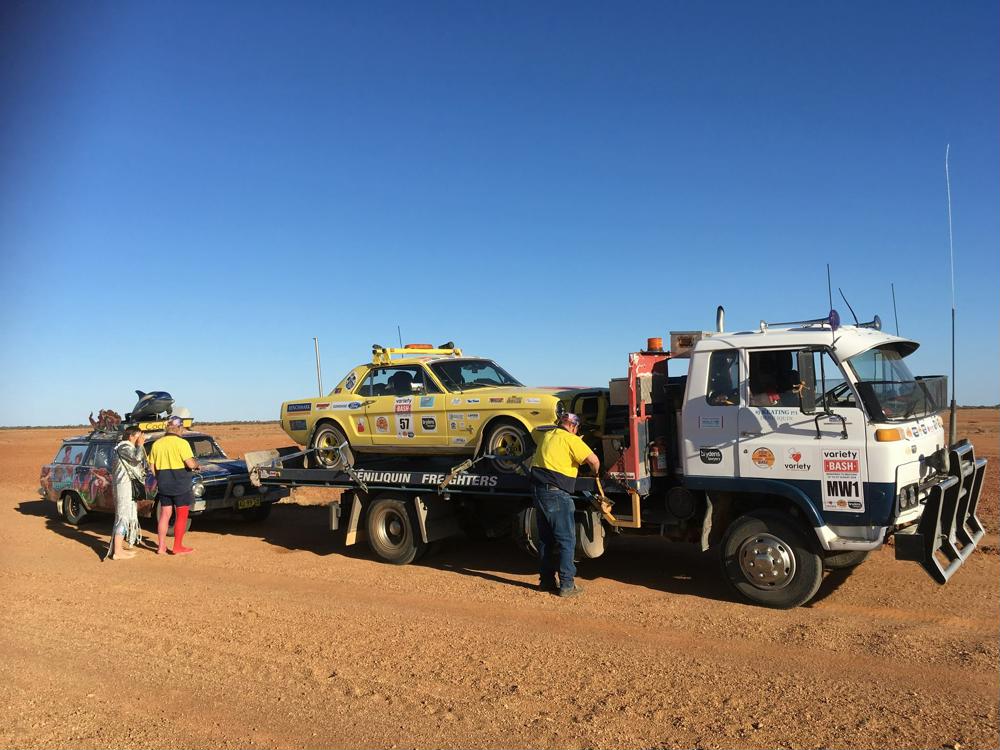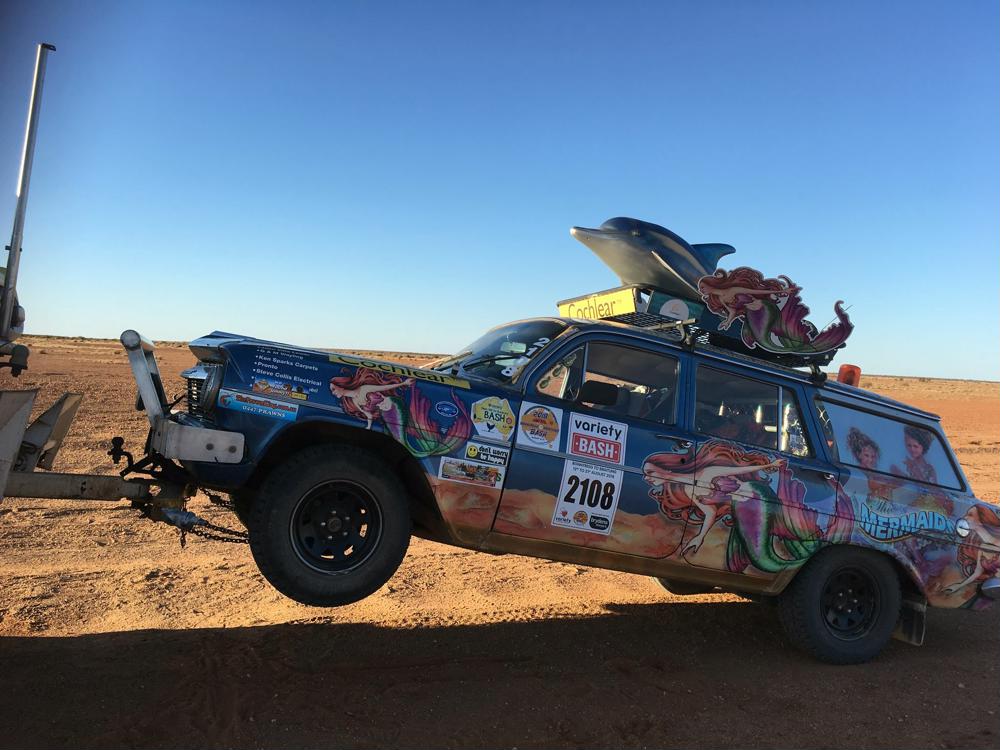 Day 7. Saturday From Marla To Yulara.
Red Day in the red centre. Late start due to repairs and new tyre etc. Mermaids had an extra passenger, thanks Brendan from The Pigs. Arrived at Yulara just in time to catch sunset over Uluru. Wonderful!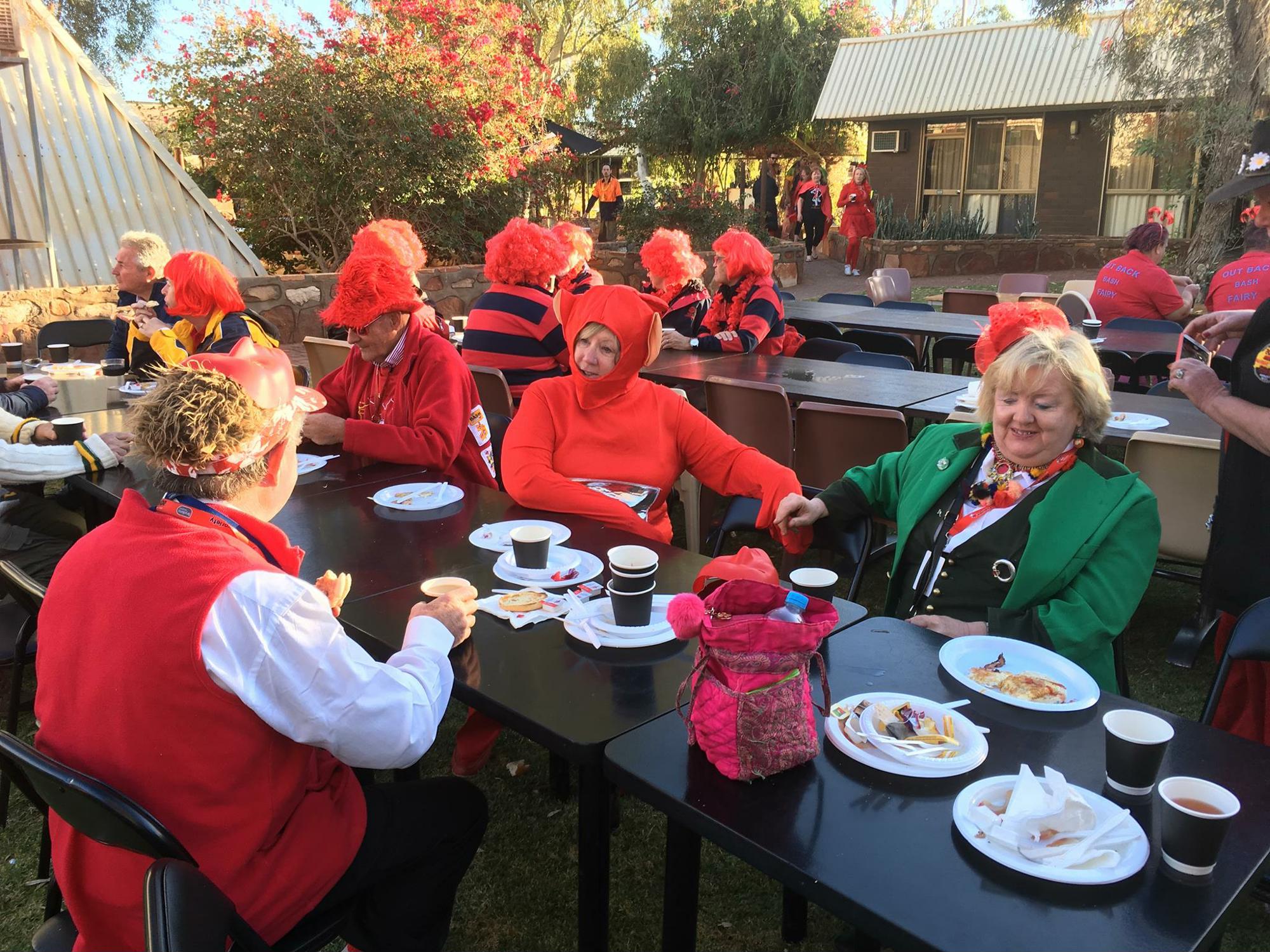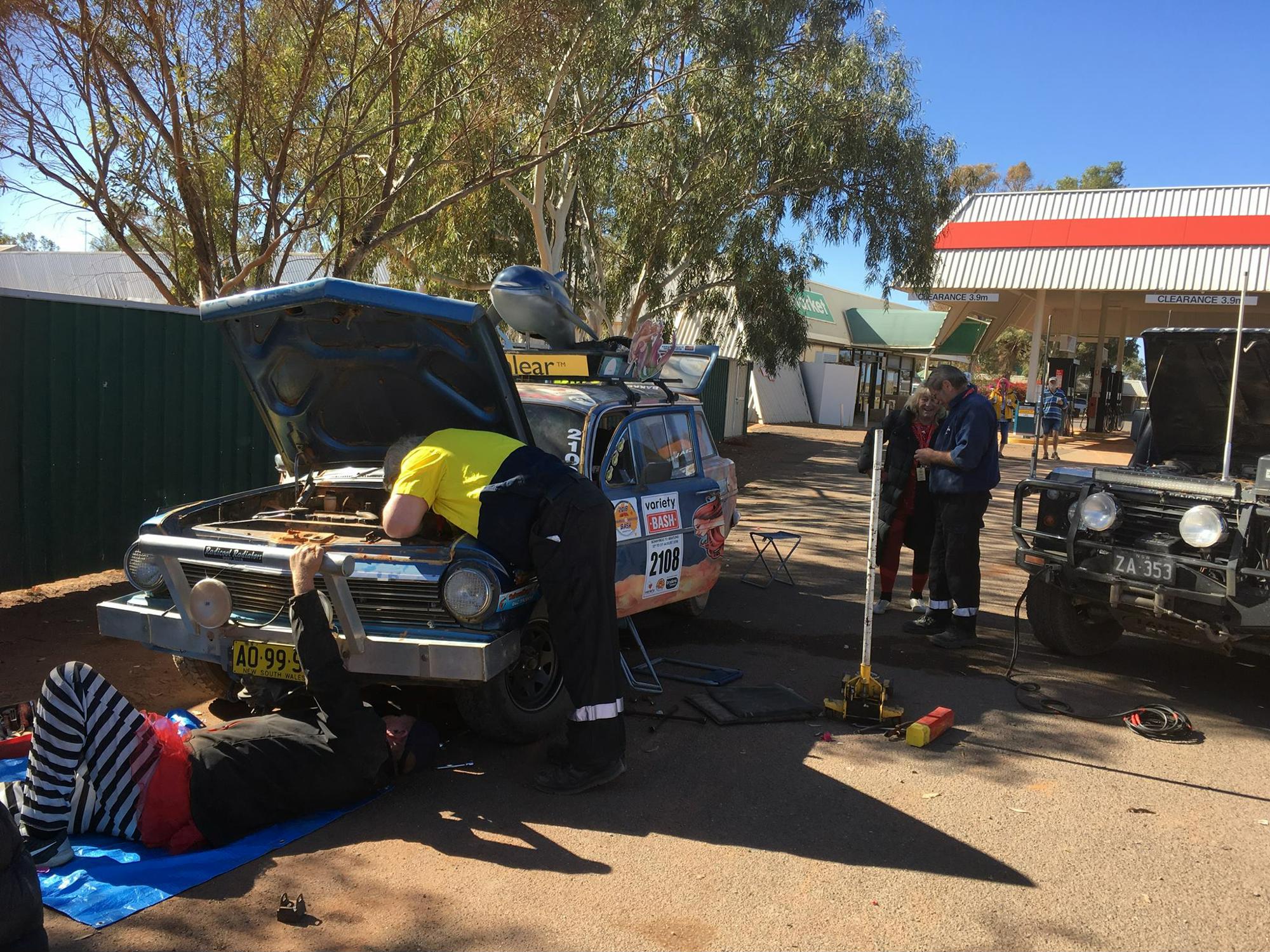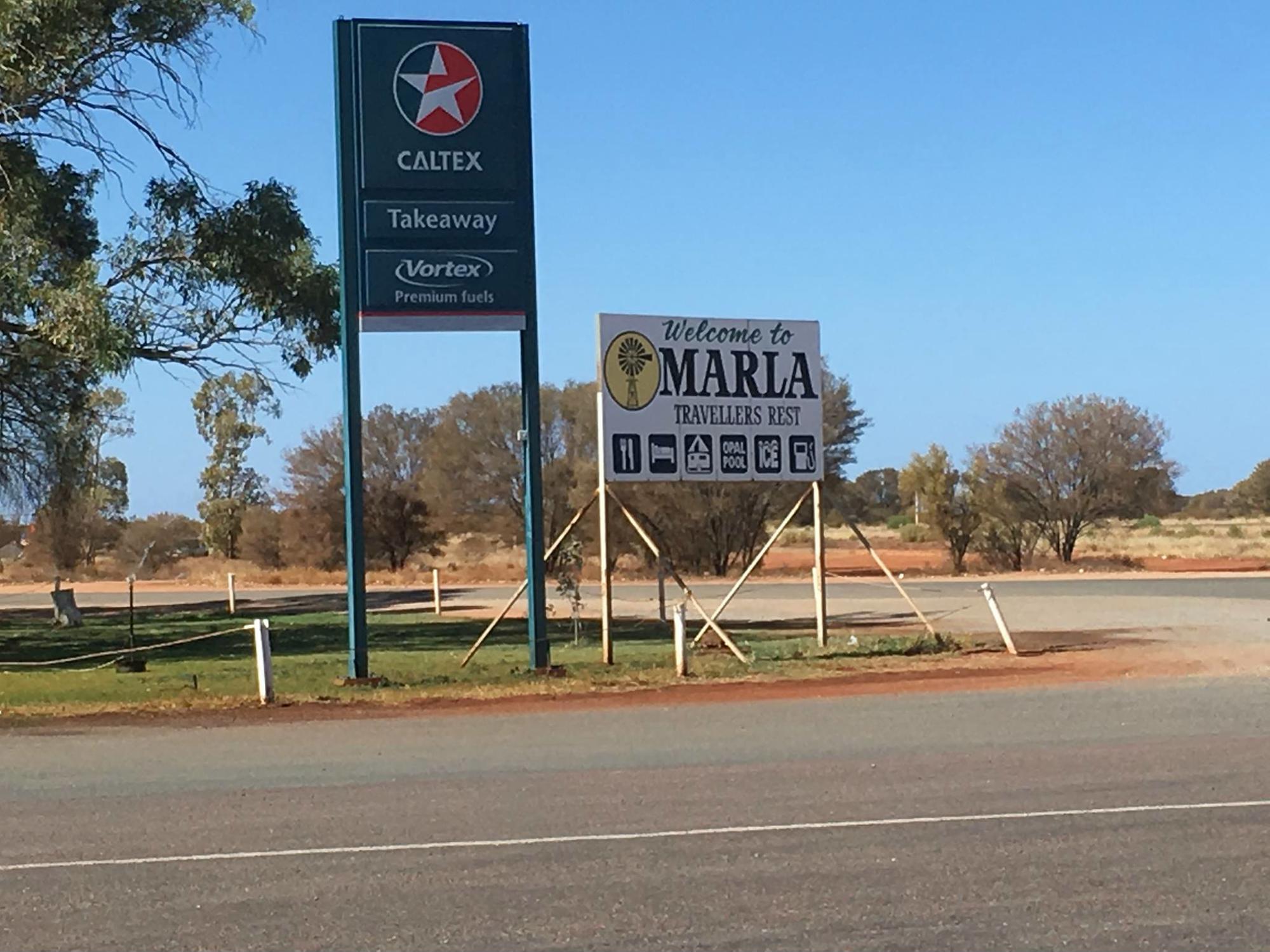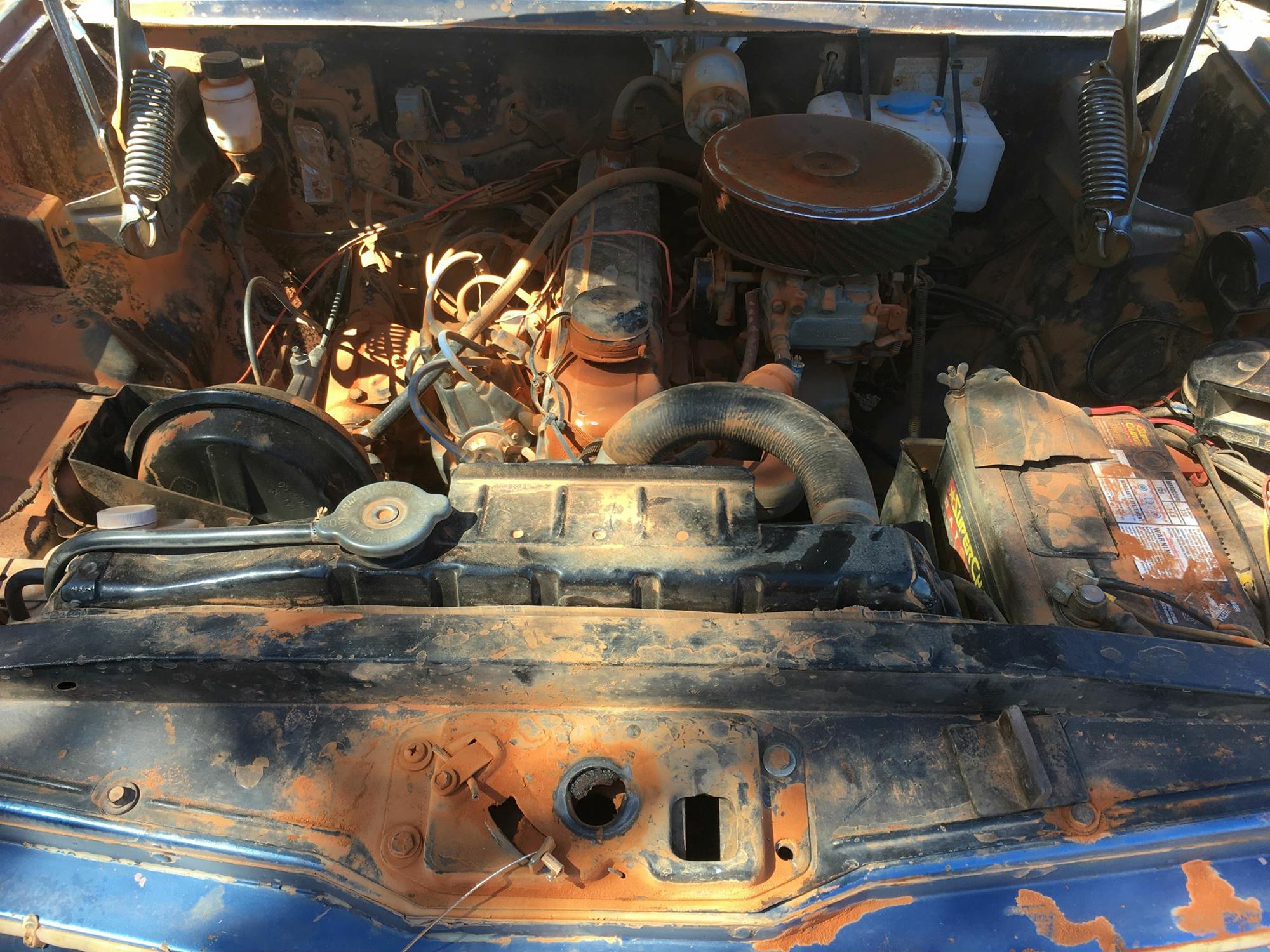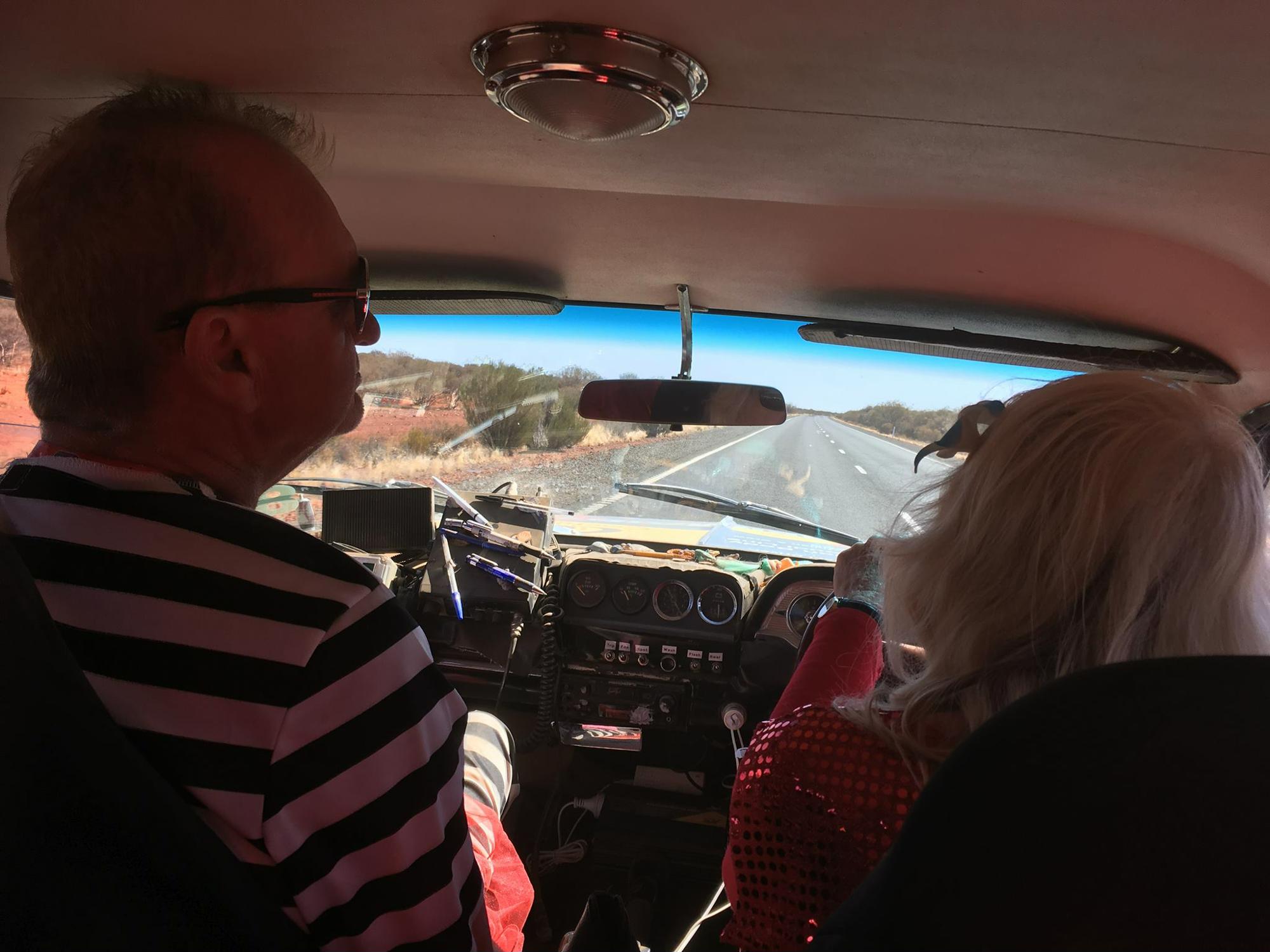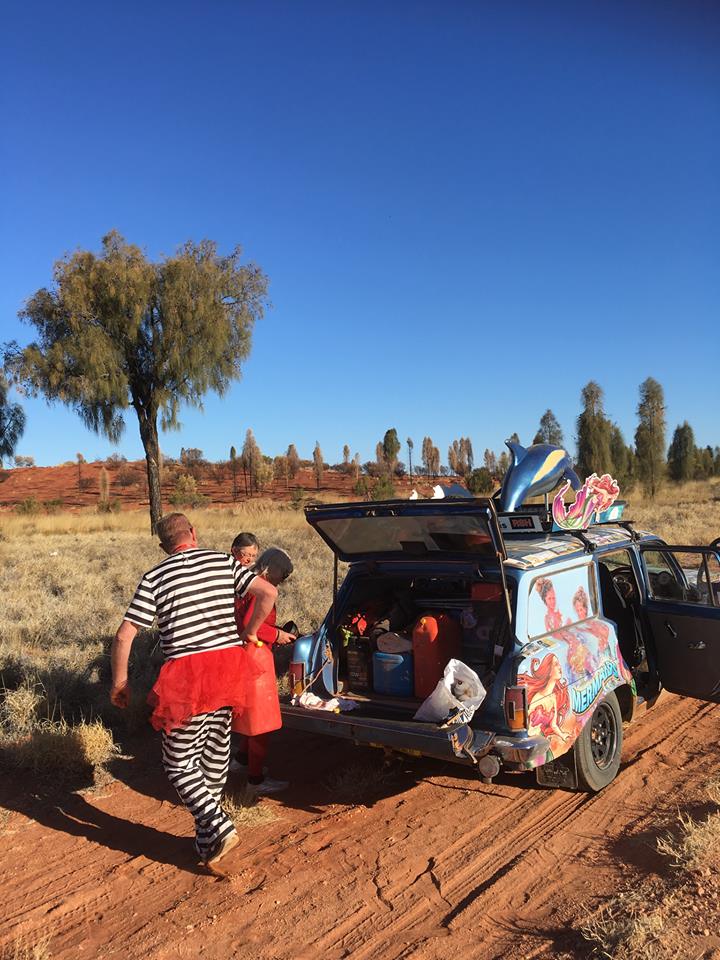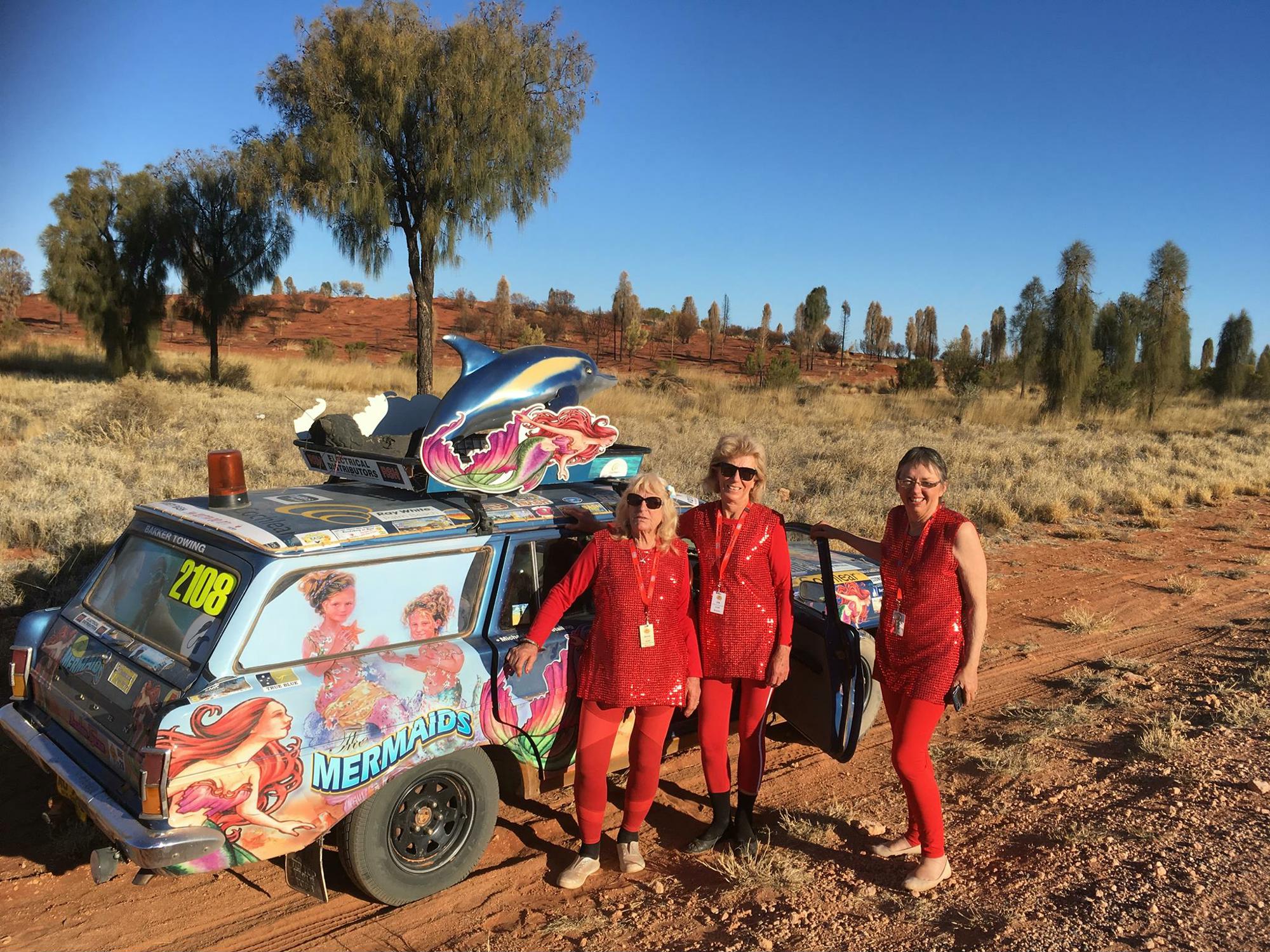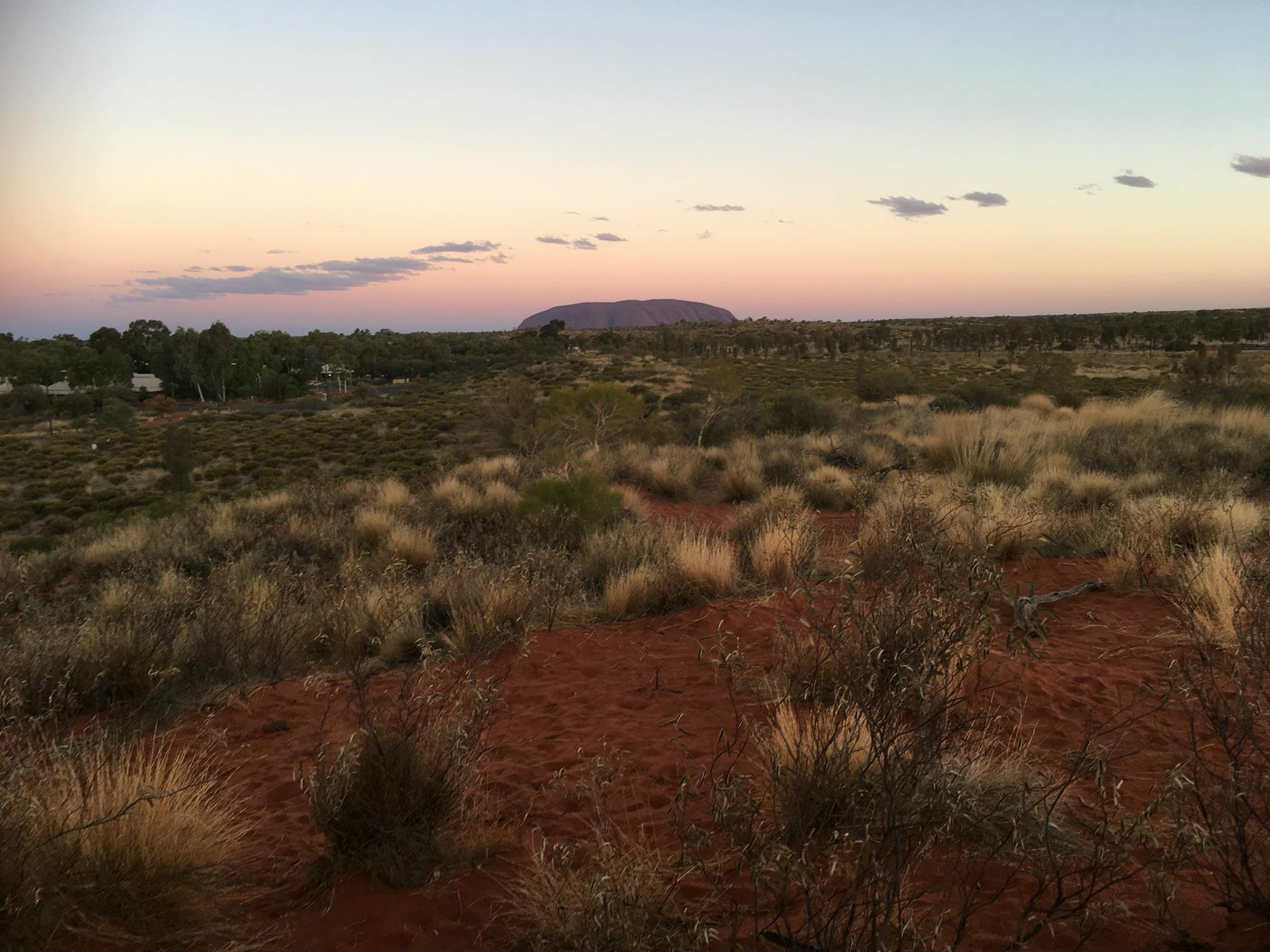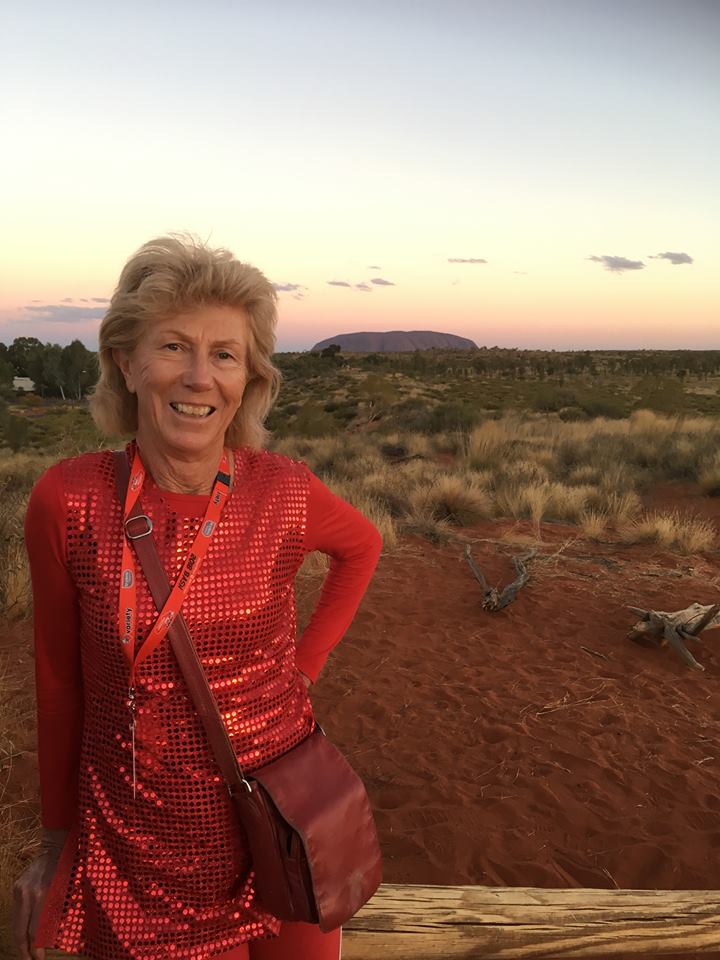 Day 8 Breakfast At Yulara School.
Thank you to the principal, kids and community of Yulara. Variety donation to the school was a robotics and coding program as part of the literacy and numeracy curriculum.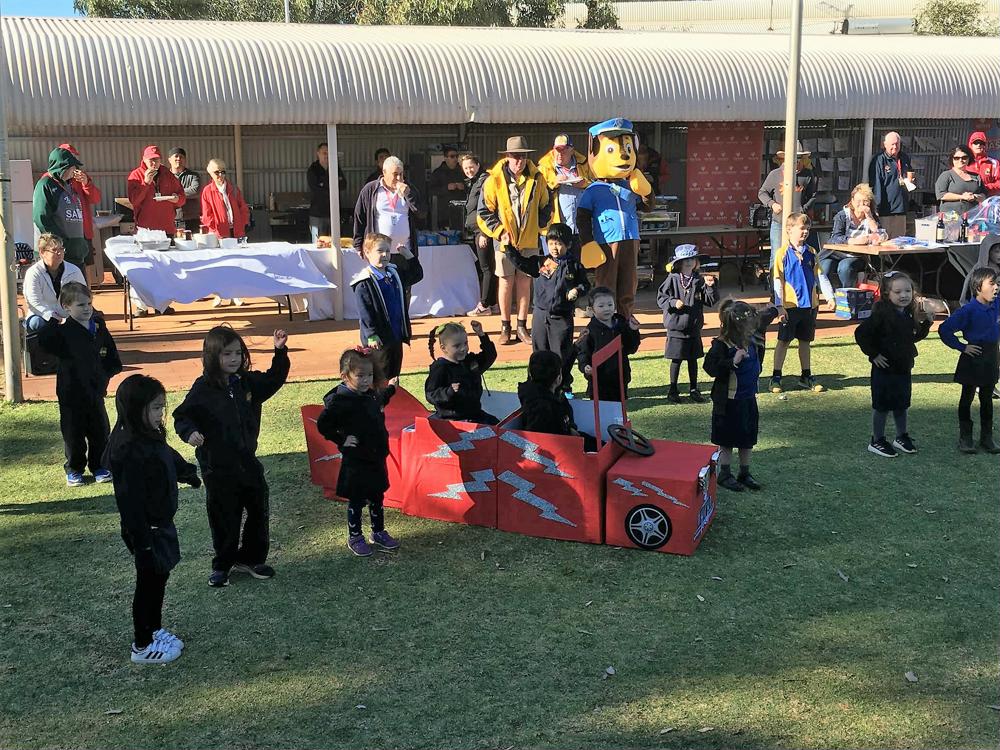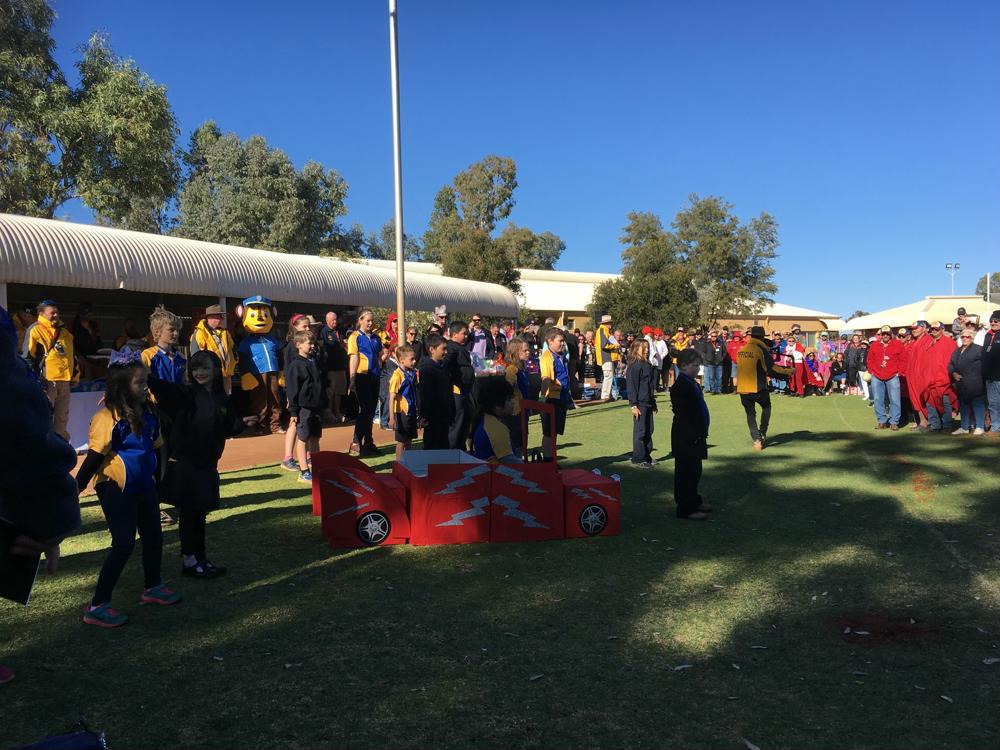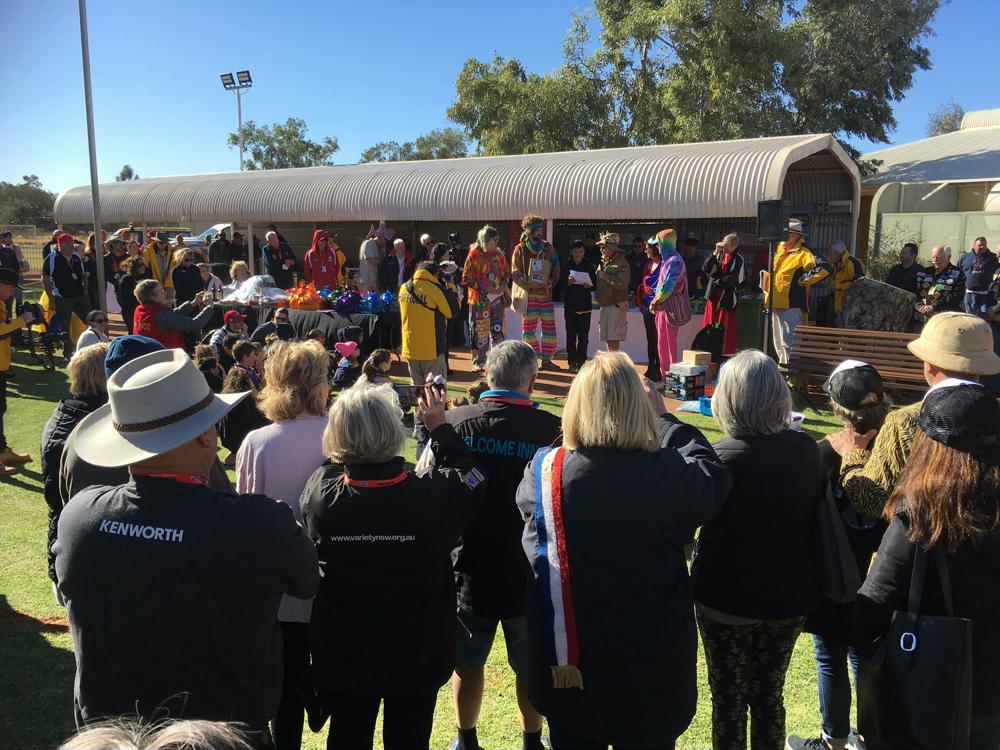 Day 9. Sunday Evening Yulara.
Sunset drinks with a view of Uluru, followed by a wonderful 'rockstar' dinner under the stars. Another wonderful Bash experience.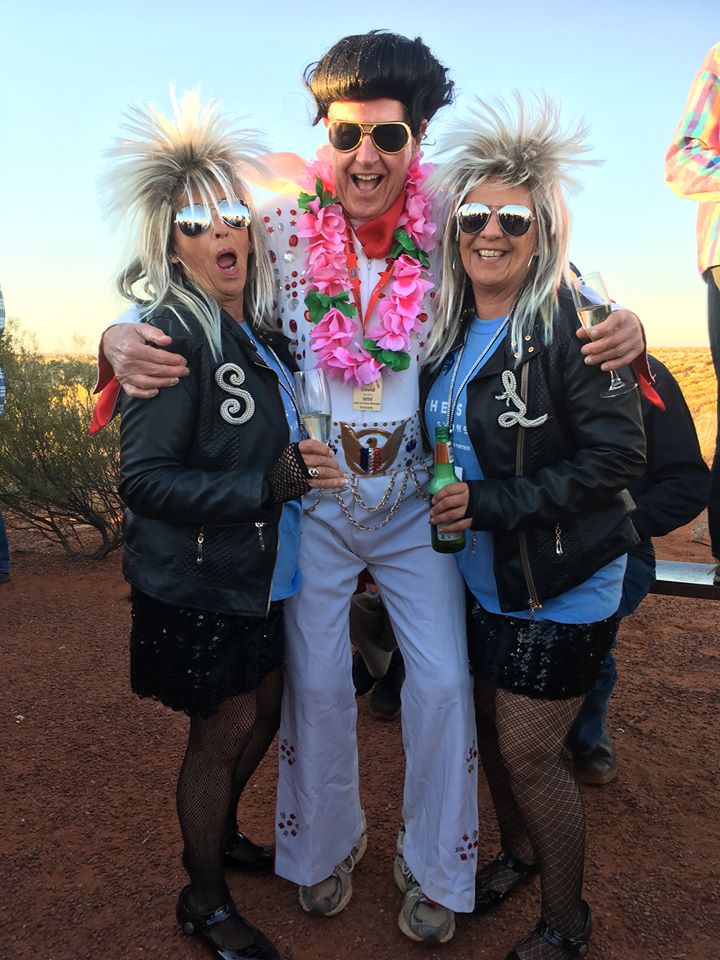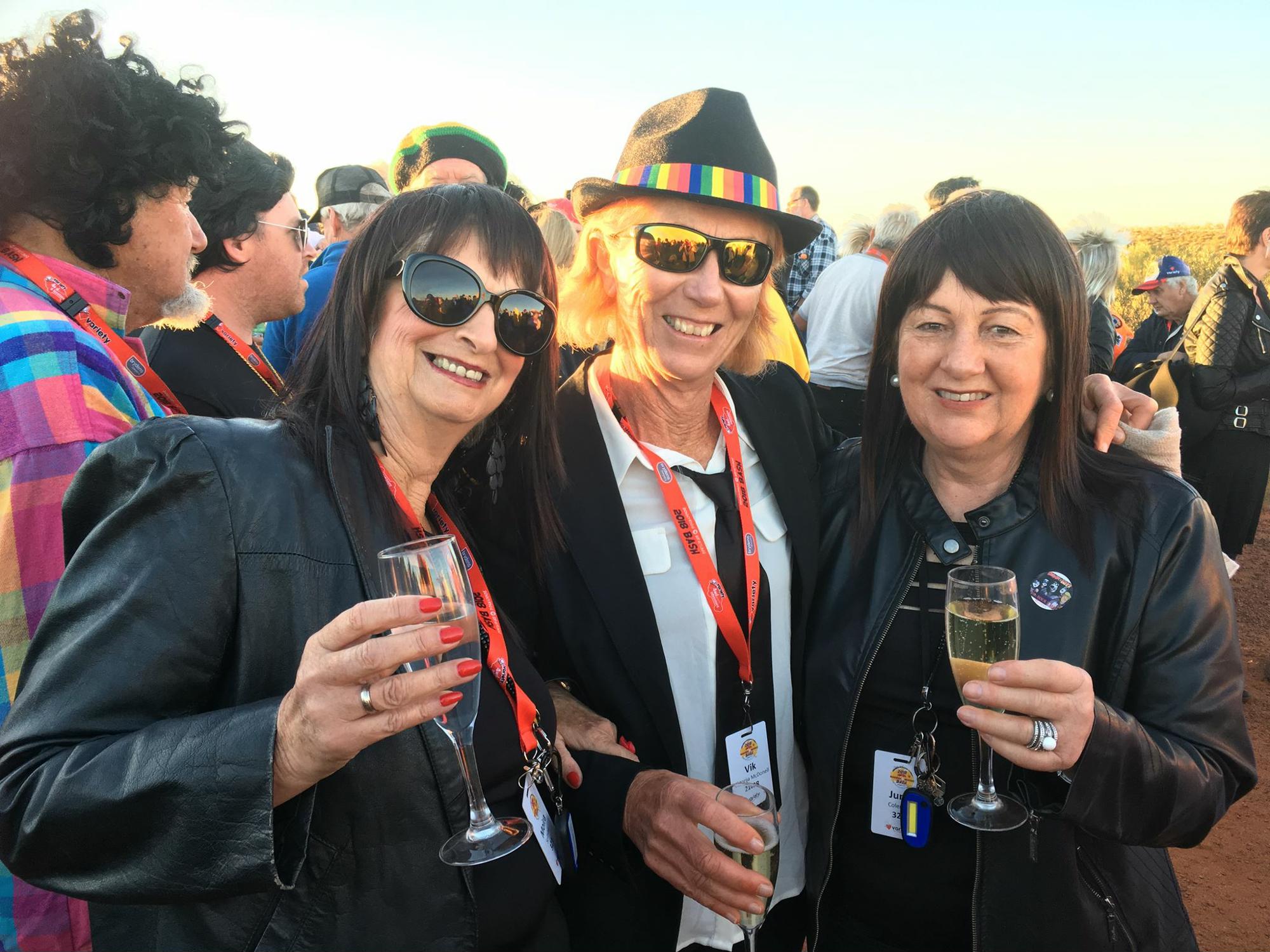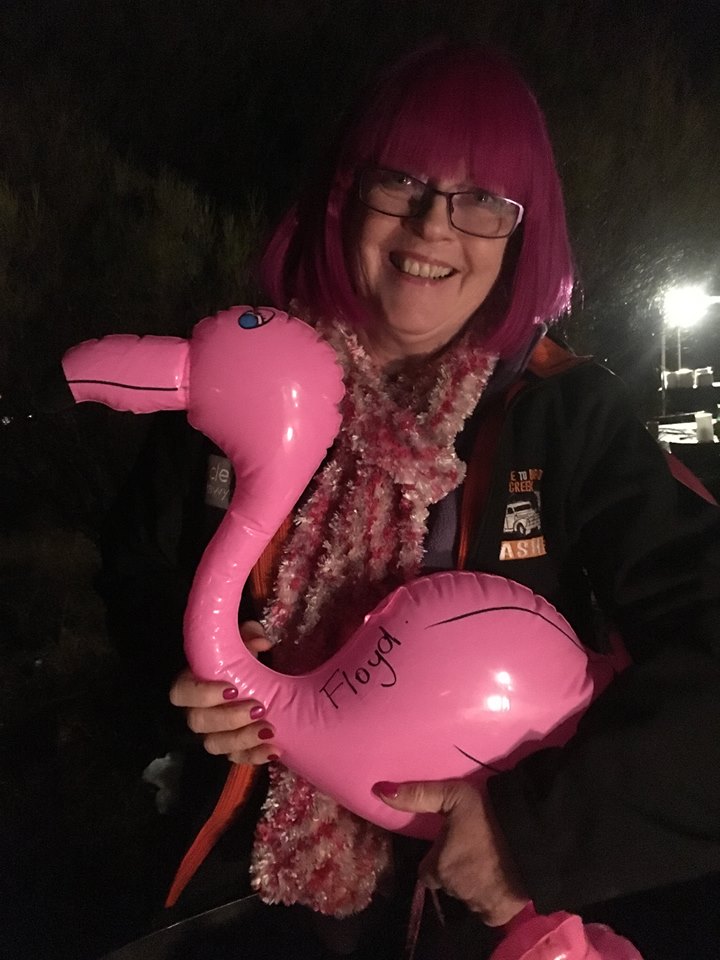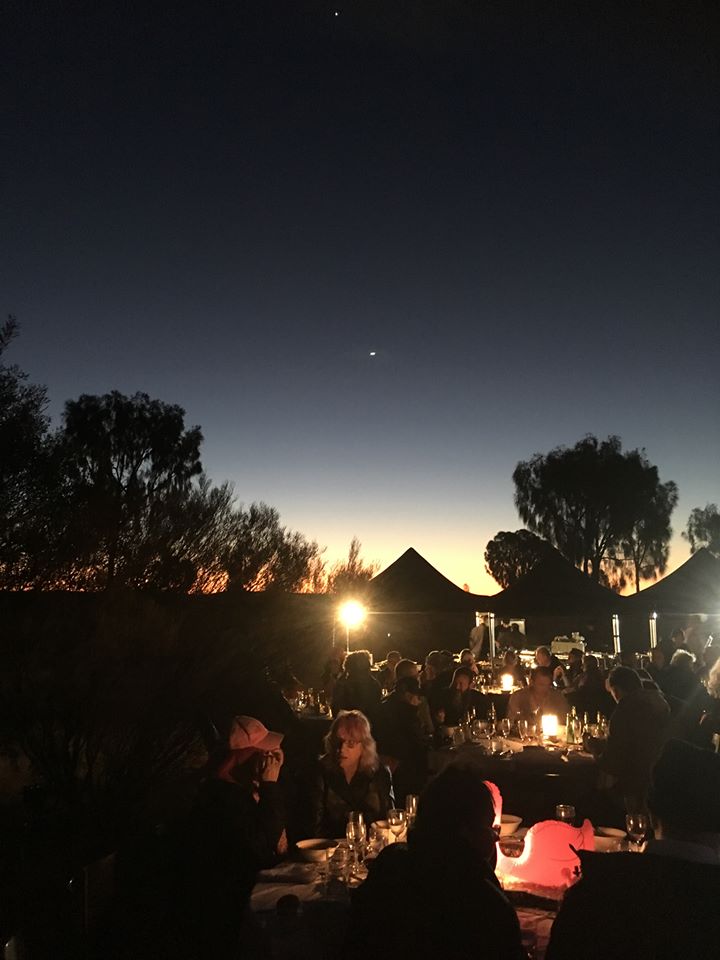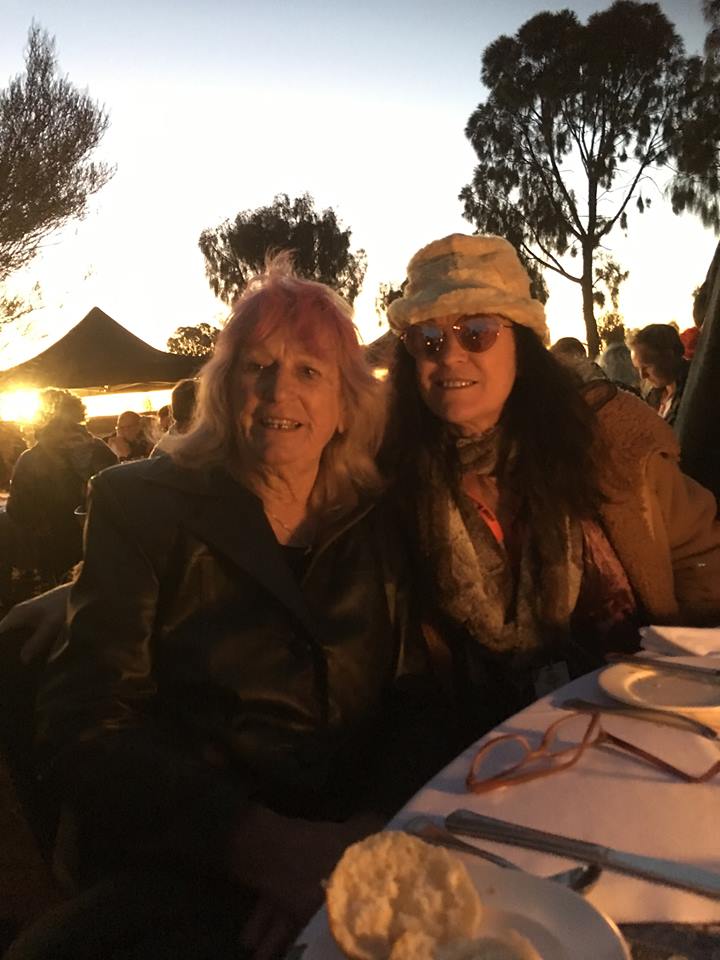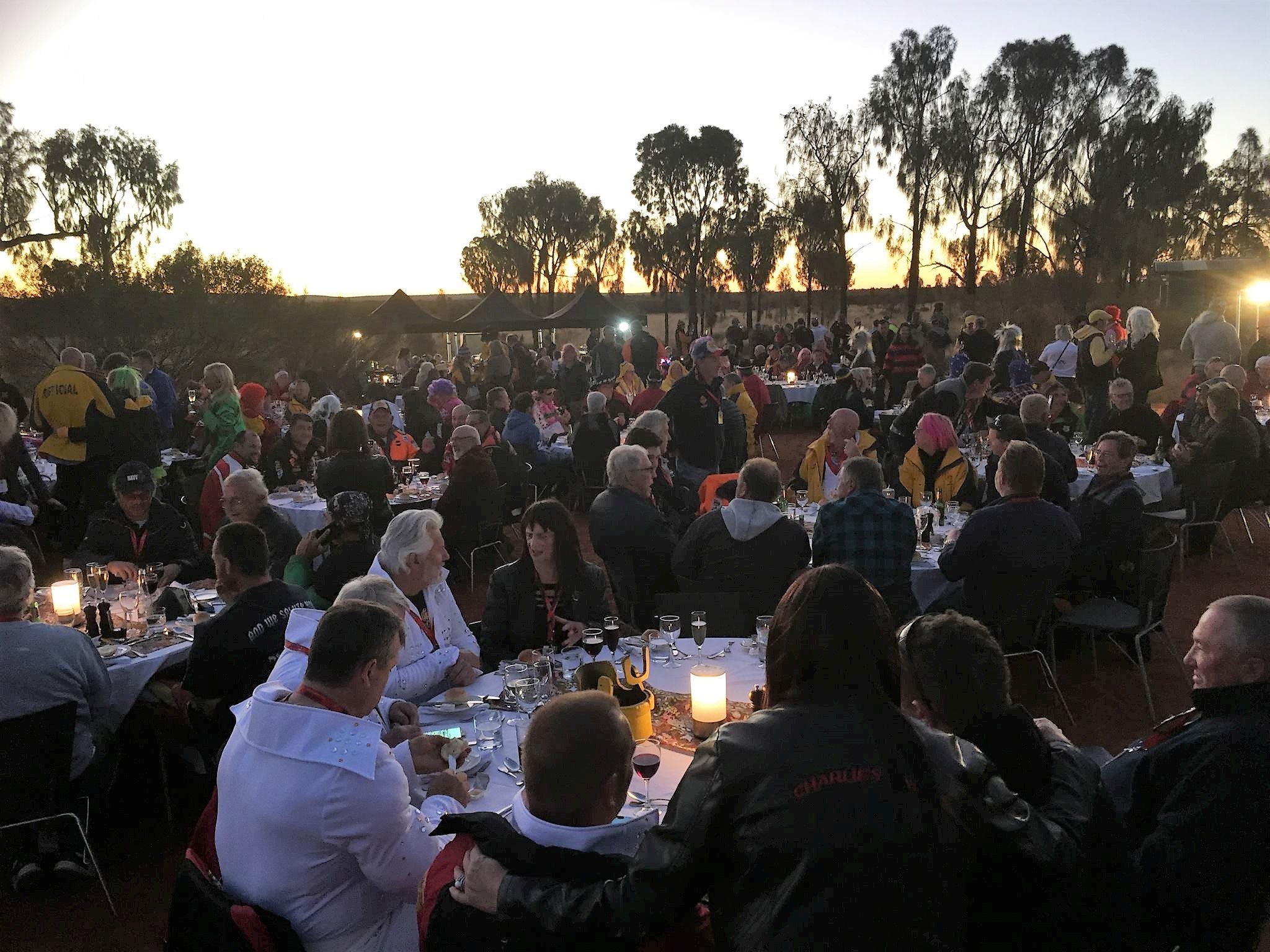 Day 10.
Huge breakfast at Braitling Primary School with many colourful characters and Mr and Mrs T-Rex. Final parade into Alice through Todd st Mall and the final Variety arch for 2018! Final night dinner at Hilton where Mermaids got award for raising over $33,000, and also got the award for most mechanical breakdowns!! All done and dusted for 2018.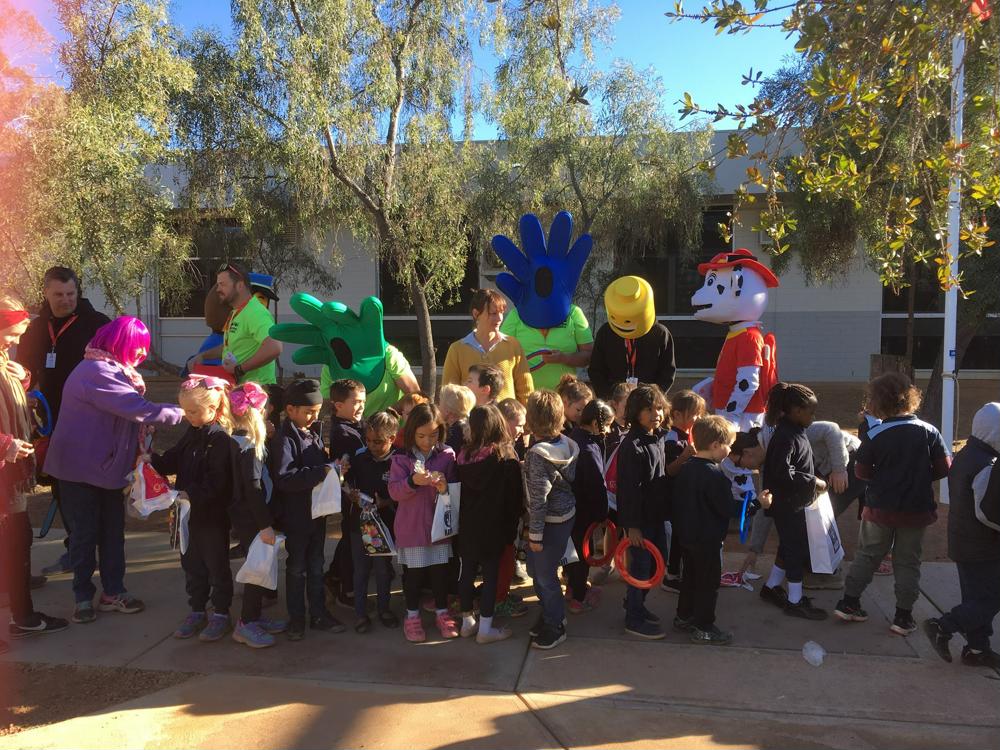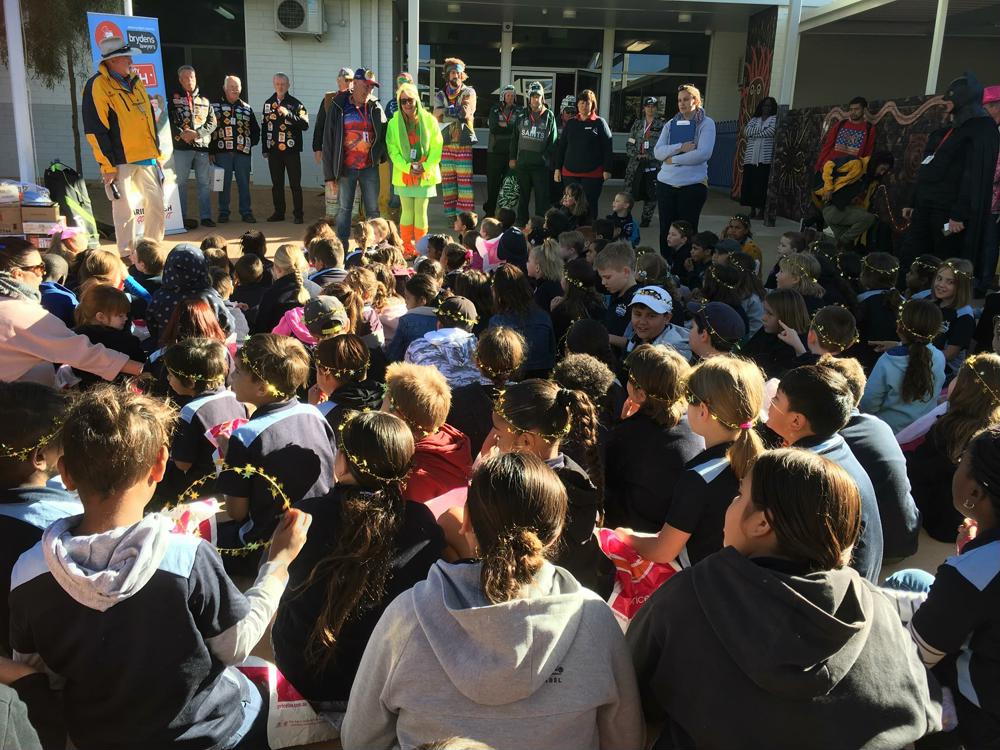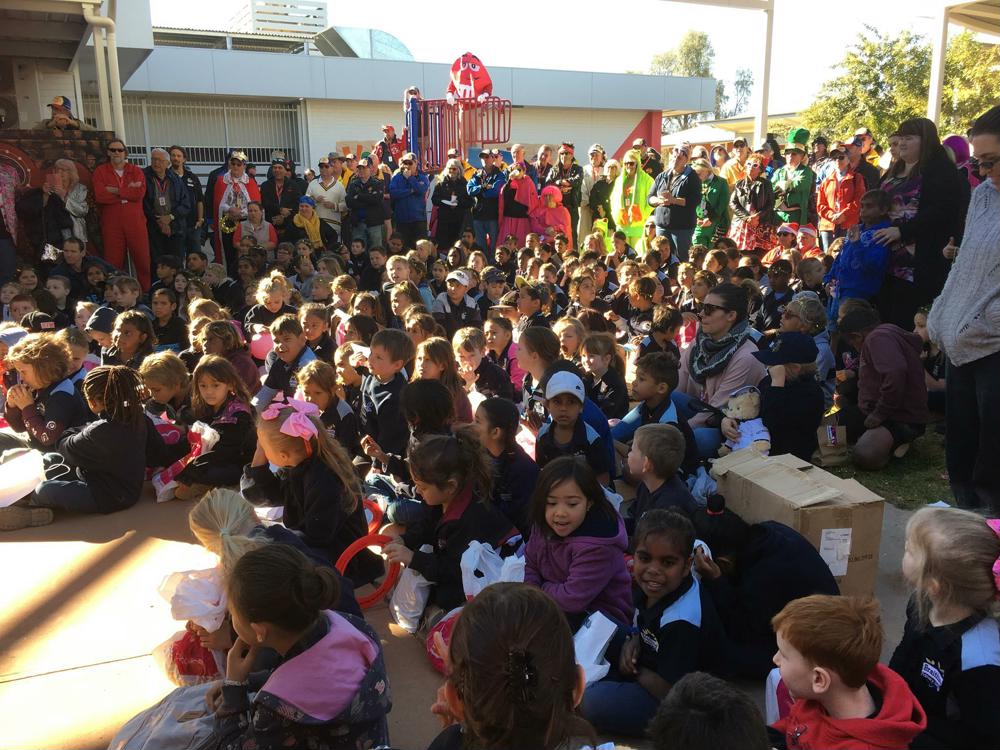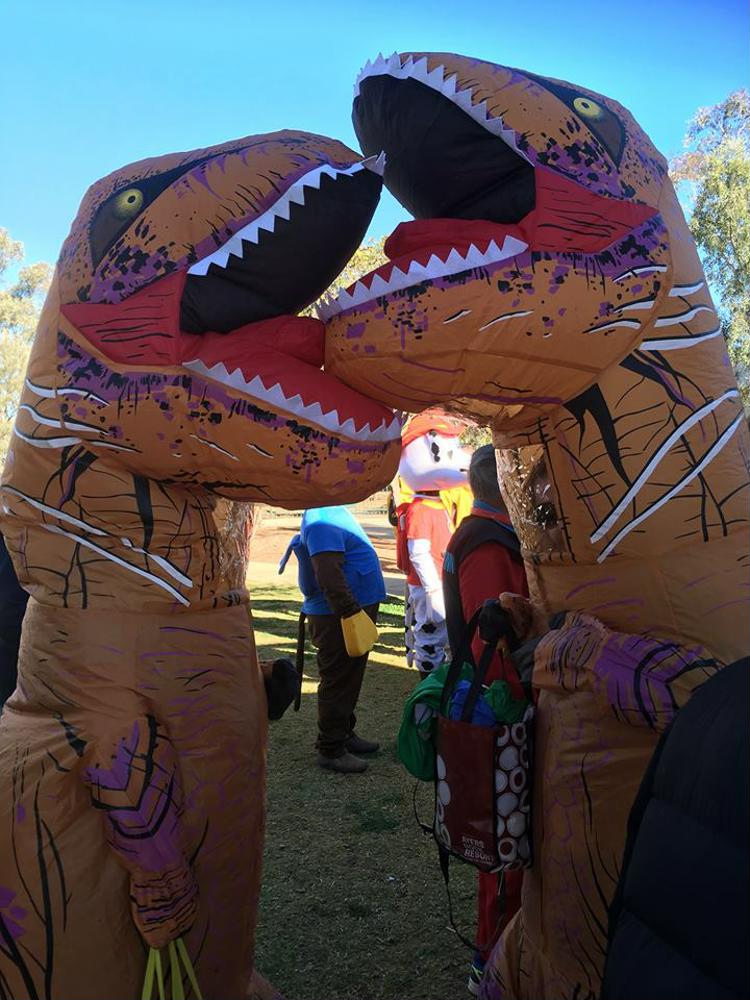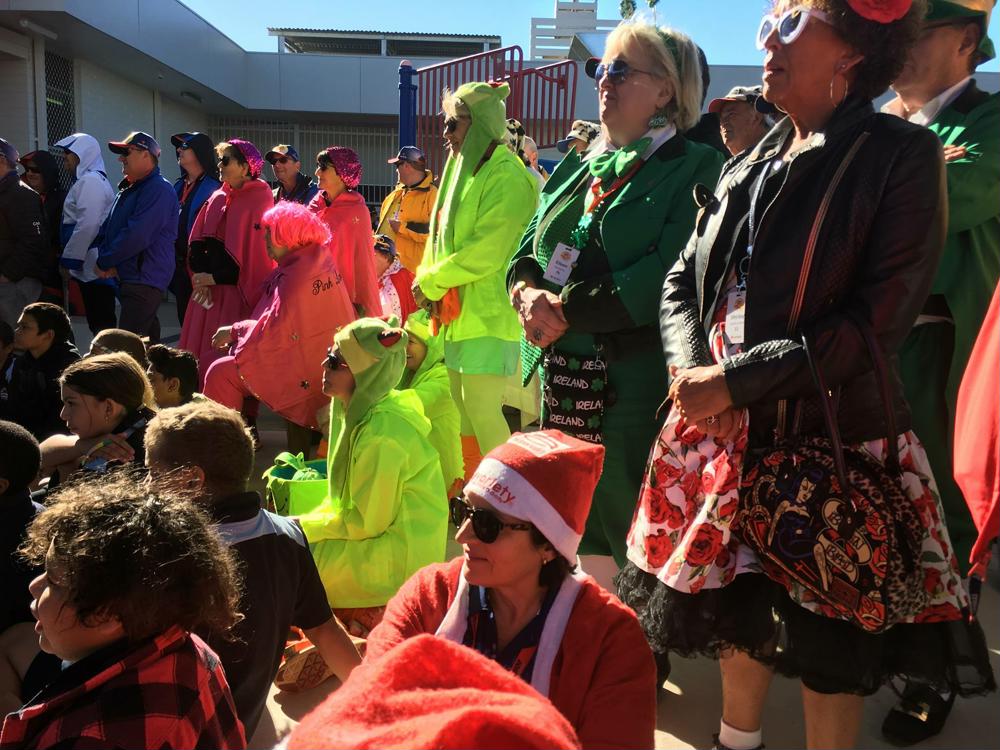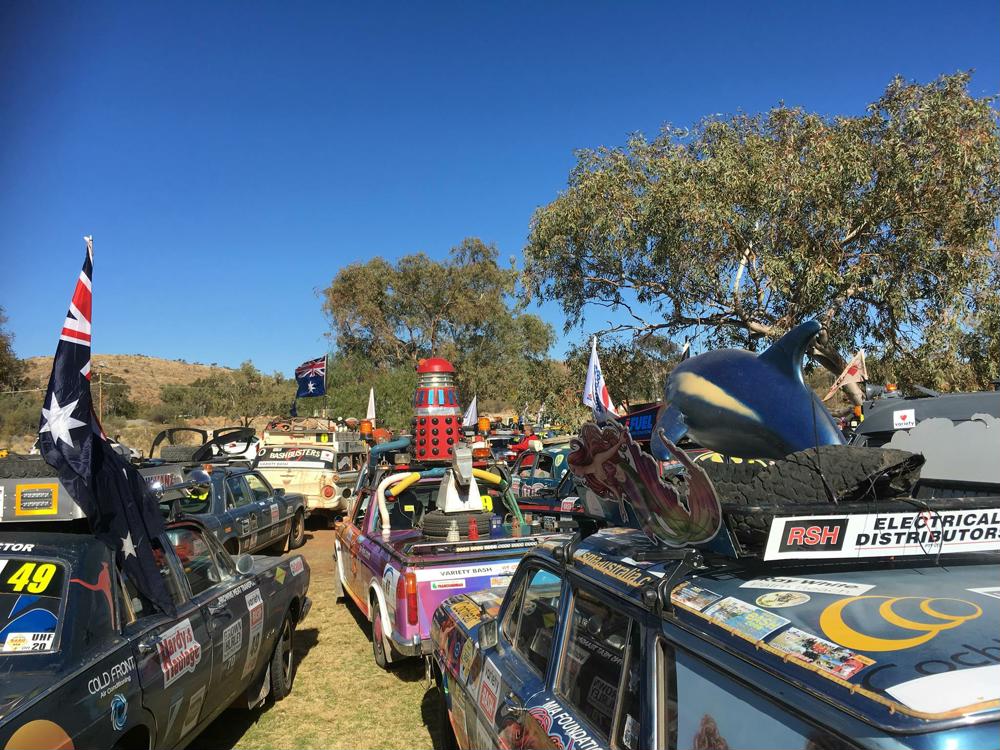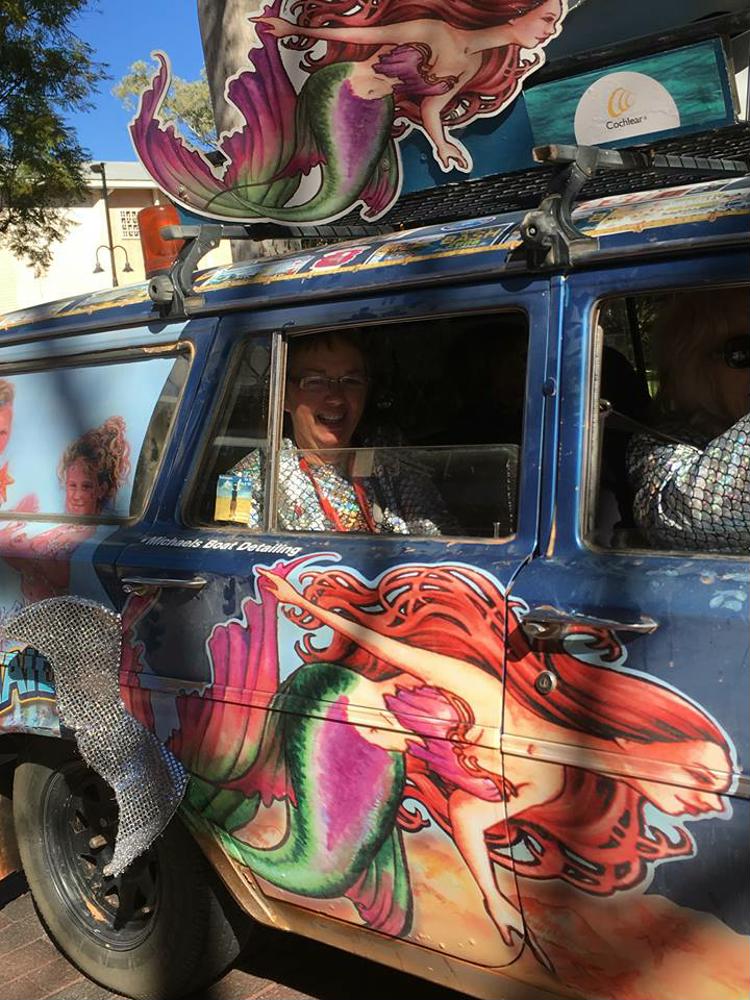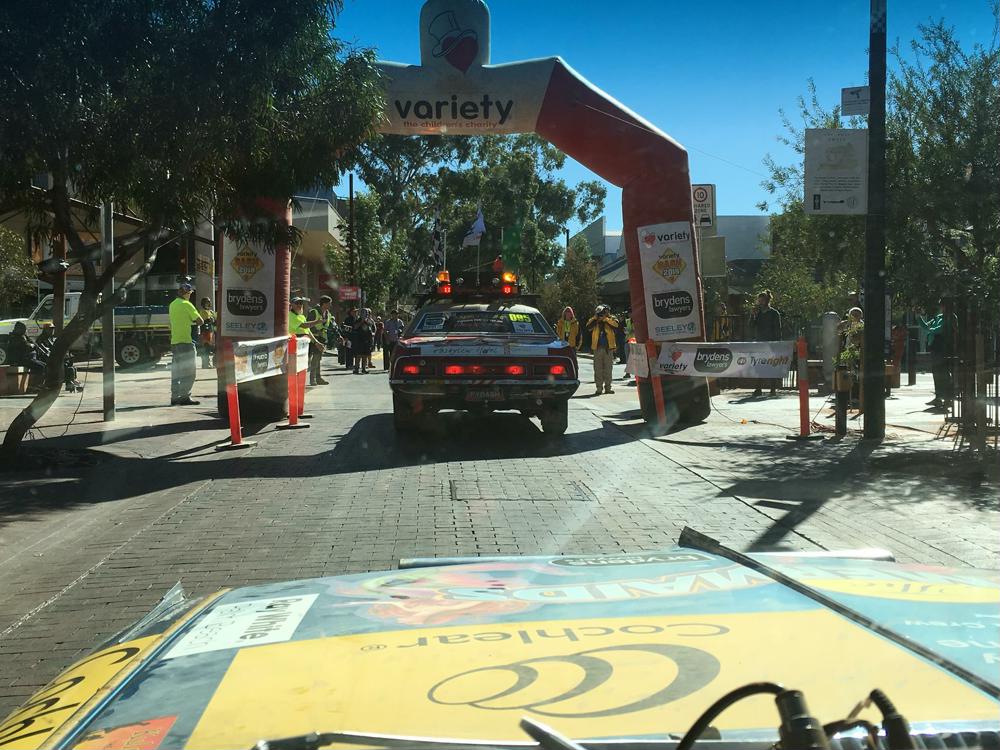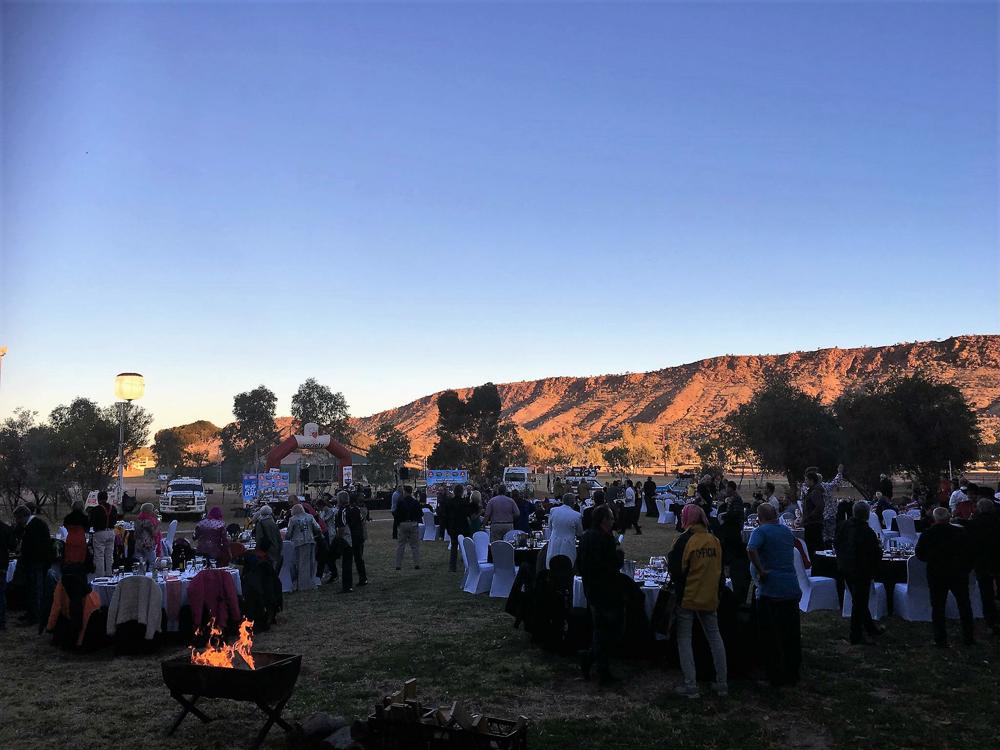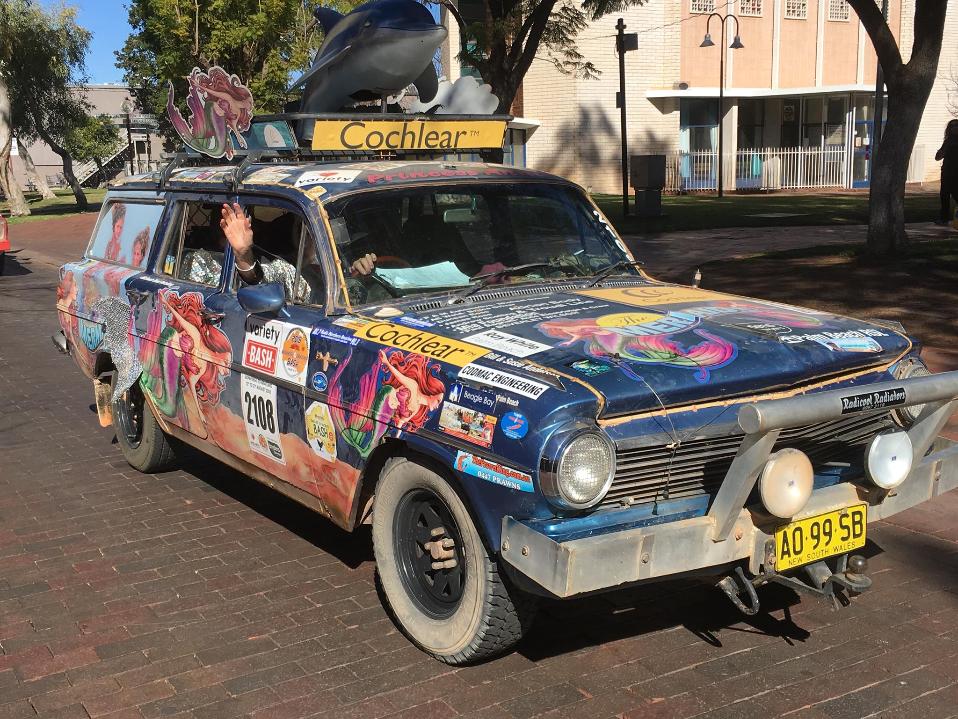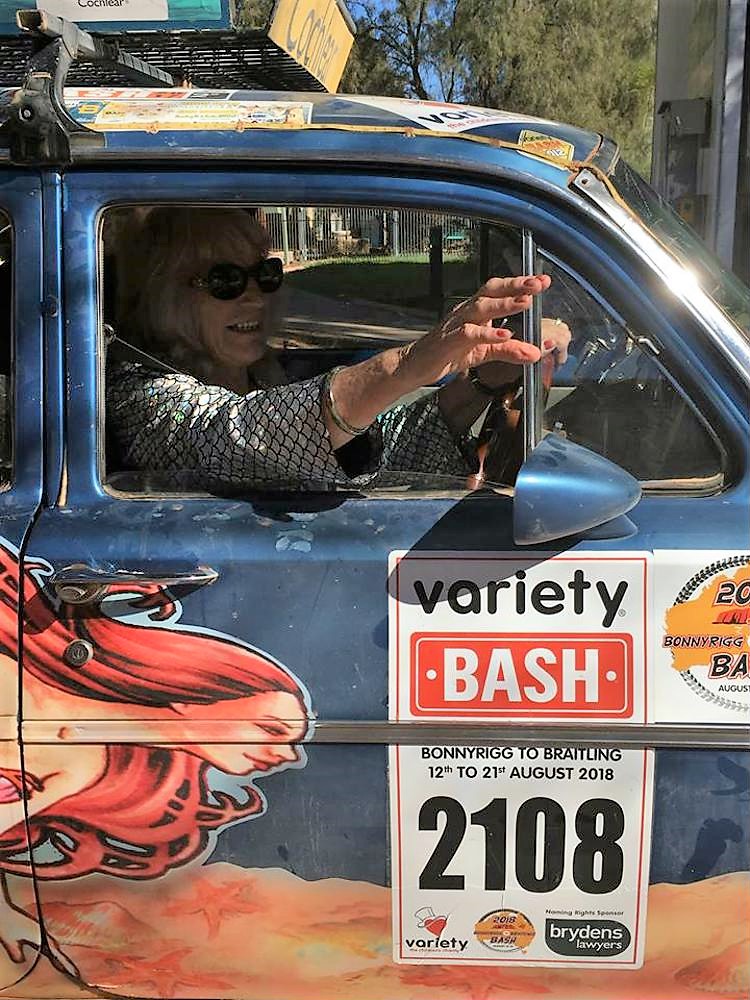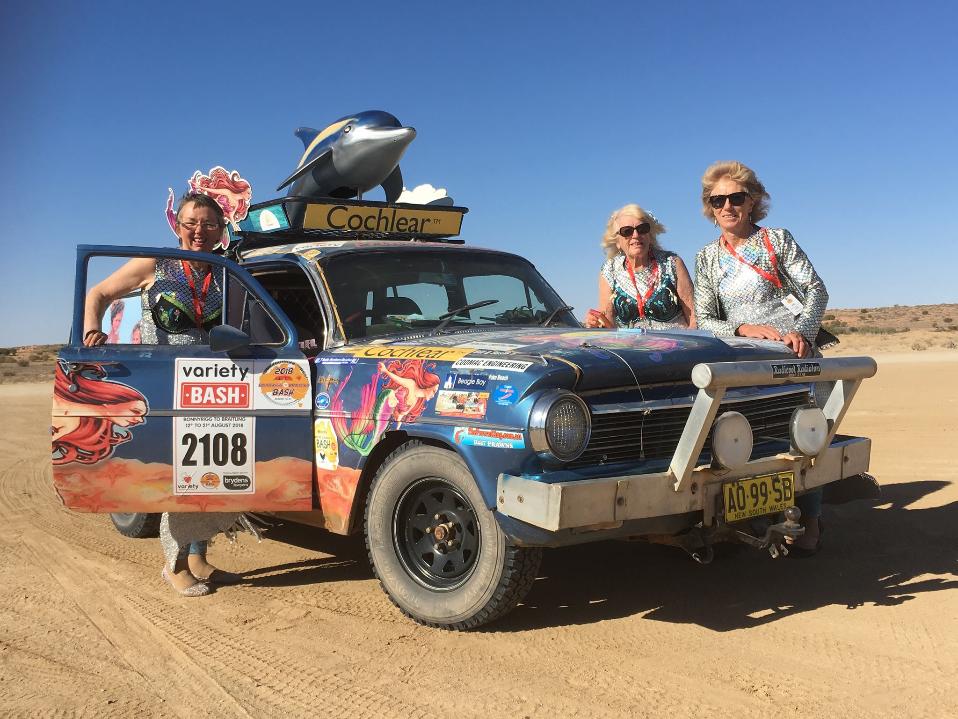 Reports and Photos by Viktorija McDonell