April 29 - May 5, 2018: Issue 357
Mermaids Of Palm Beach Commence B To B Bash 2018 Fundraising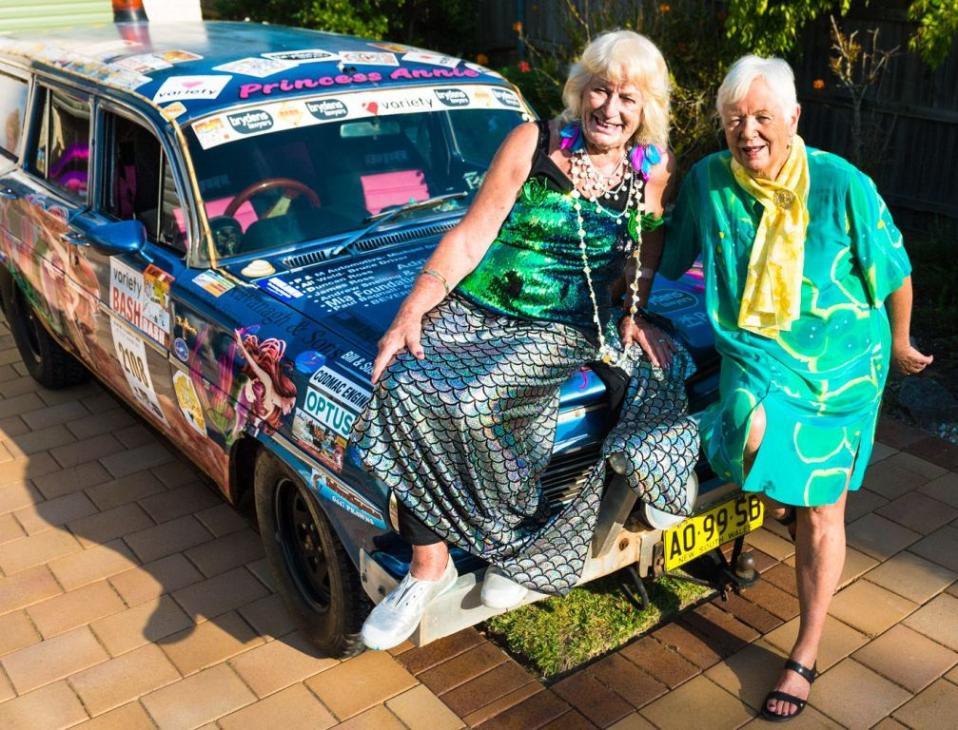 Beryl Driver with Beverly Wilson of Brees Cottage host of the "Brees Cottage" Garden Party
Mermaids of Palm Beach Commence B to B Bash 2018 Fundraising
A Garden Party held at Bree Cottage on April 21st, hosted by longterm Mermaids supporter Beverly Wilson, raised close to $2500.00 and set Beryl Driver, Elyse Cole and Viktorija Macdonell on the road to take part in the 2018 Variety, The Children's Charity B to B Bash.
The Mermaids will be holding their annual Currawong Day on Thursday May 21st with all the usual fun and games and Beryl's famous sausage rolls – which were also a hit at this year's garden party.
Guests at the Garden Party were entertained by the Celtic By-The-Sea Music Group, and joined in some Celtic ring dancing, had a Maypole, a wonderful afternoon tea in glorious gardens, along with some fun with Lucky Dips. There were Books for sale, assorted Bric-a-Brac and garden cuttings – all to raise funds for Variety The Children's Charity.
The 2018 B to B Bash will be Beryl's 20th Australian Variety Bash, which, at 85 years young, is not a bad effort – in fact it's outstanding.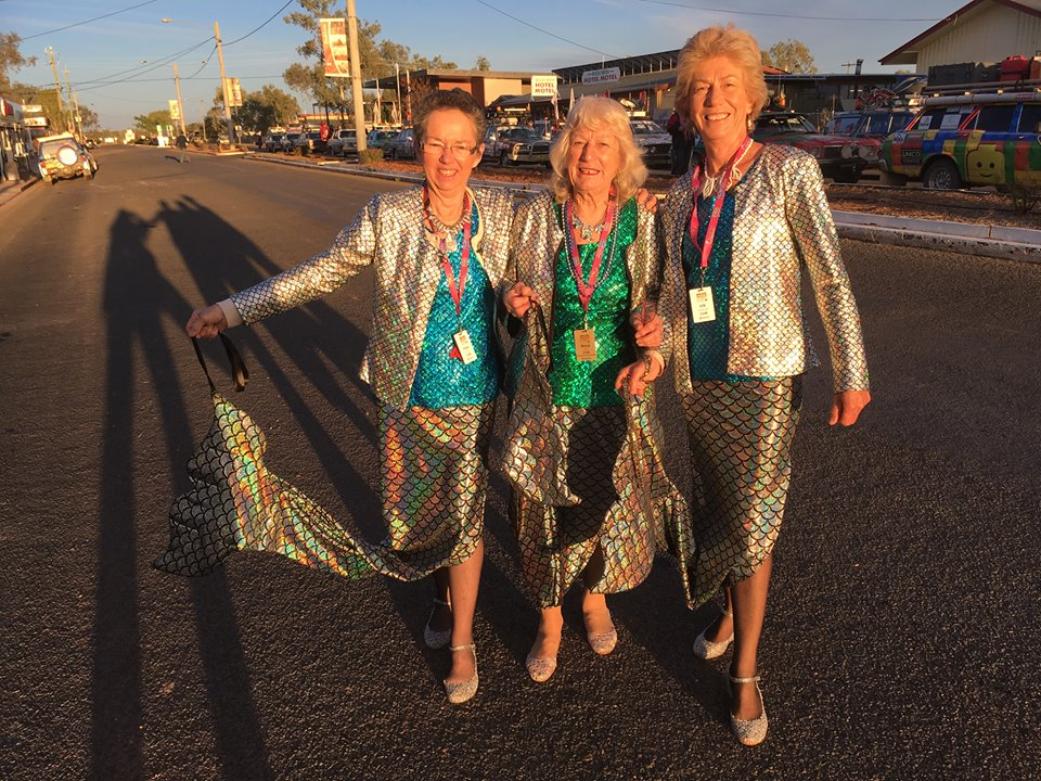 The Mermaids of Palm Beach, a long way from.... Palm Beach! - 2017 B to B Bash.
The 2018 Variety Brydens Lawyers B to B Bash will set off from Bonnyrigg for a 10 day adventure, travelling through two States and a Territory before arriving at Braitling, some 4,400 kilometres later!!
Along the way Bashers will be supporting rural towns and visiting 11 schools where they'll see the efforts of their fundraising first-hand, with a range of educational, health and mobility equipment provided to local schools and organisations enroute.
Entrants, fondly known as 'Bashers', must raise a minimum of $8,500 per car for Variety – the Children's Charity to enter the Variety B to B Bash. The Bash itself is a celebration of a year's fundraising to help Aussie kids in need.
This year's Odyssey:
Day 1: Sun 12th Aug: Bonnyrigg - Bathurst - West Wyalong - 614kms
Day 2: Mon 13th Aug: West Wyalong - Ivanhoe - Broken Hill- 661kms
Day 3: Tue 14th Aug: Broken Hill - White Cliffs – Tibooburra - 514kms
Day 4: Wed 15th Aug: Tibooburra - Merty Merty - Leigh Creek - 580kms
Day 5: Thu 16th Aug: Leigh Creek - William Creek - Coober Pedy - 487kms
Day 6: Fri 17th Aug: Coober Pedy - Oodnadatta – Marla - 443kms
Day 7: Sat 18th Aug: Marla - Amata – Yulara - 557kms
Day 8: Sun 19th Aug: Yulara - The Olgas – Yulara - 88kms
Day 9: Mon 20th Aug: Yulara - Curtin Springs - Alice Springs - 447kms
Day 10: Tue 21st Aug: Alice Springs to Braitling – 5kms
All vehicles entered in the Bash must have been manufactured 30 years or more before the Bash (although run-on models of up to 4 years will be accepted with approval from the Bash Office). They must be roadworthy, registered and insured as prescribed by State laws. All vehicles must be conventional two wheel drive vehicles with a maximum crew of four (4) people. Motorcycles, buses, coaches, caravans and wheelbarrows are not permitted – so for all those thinking they may get someone to push them in a wheelbarrow all that way – perhaps not – that 'only one wheel apparent' will give you away.

The Mermaids will again be in car 2108 – a 1963 Holden.

Tickets for the Mermaids 2018 Currawong Day are now available – details in poster below.
See you there!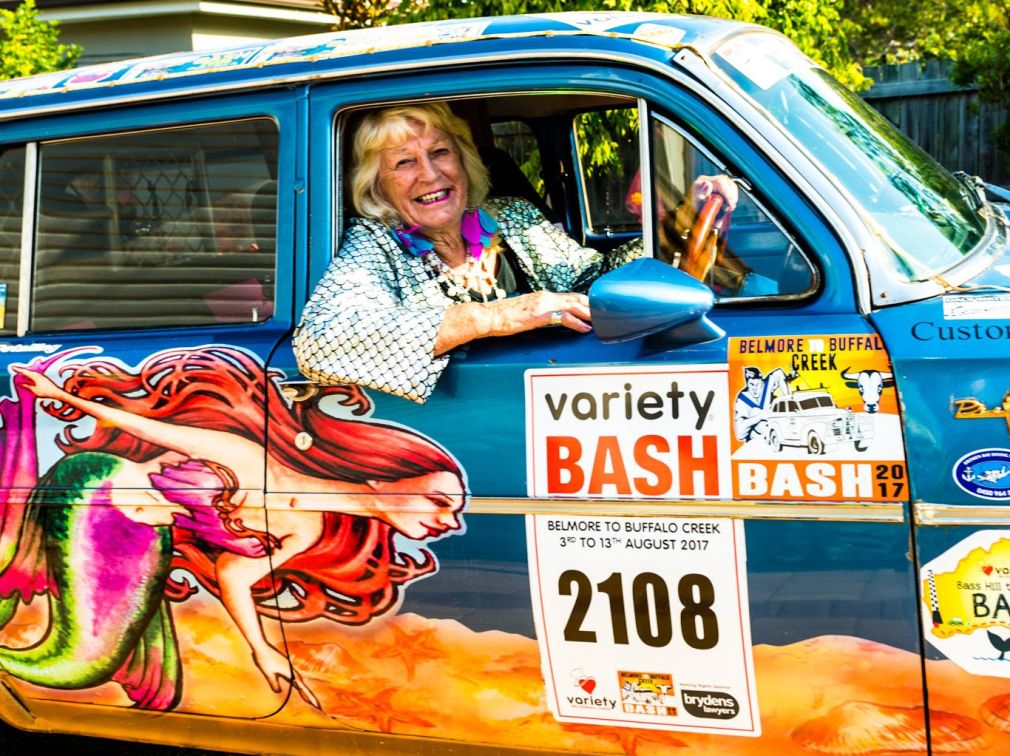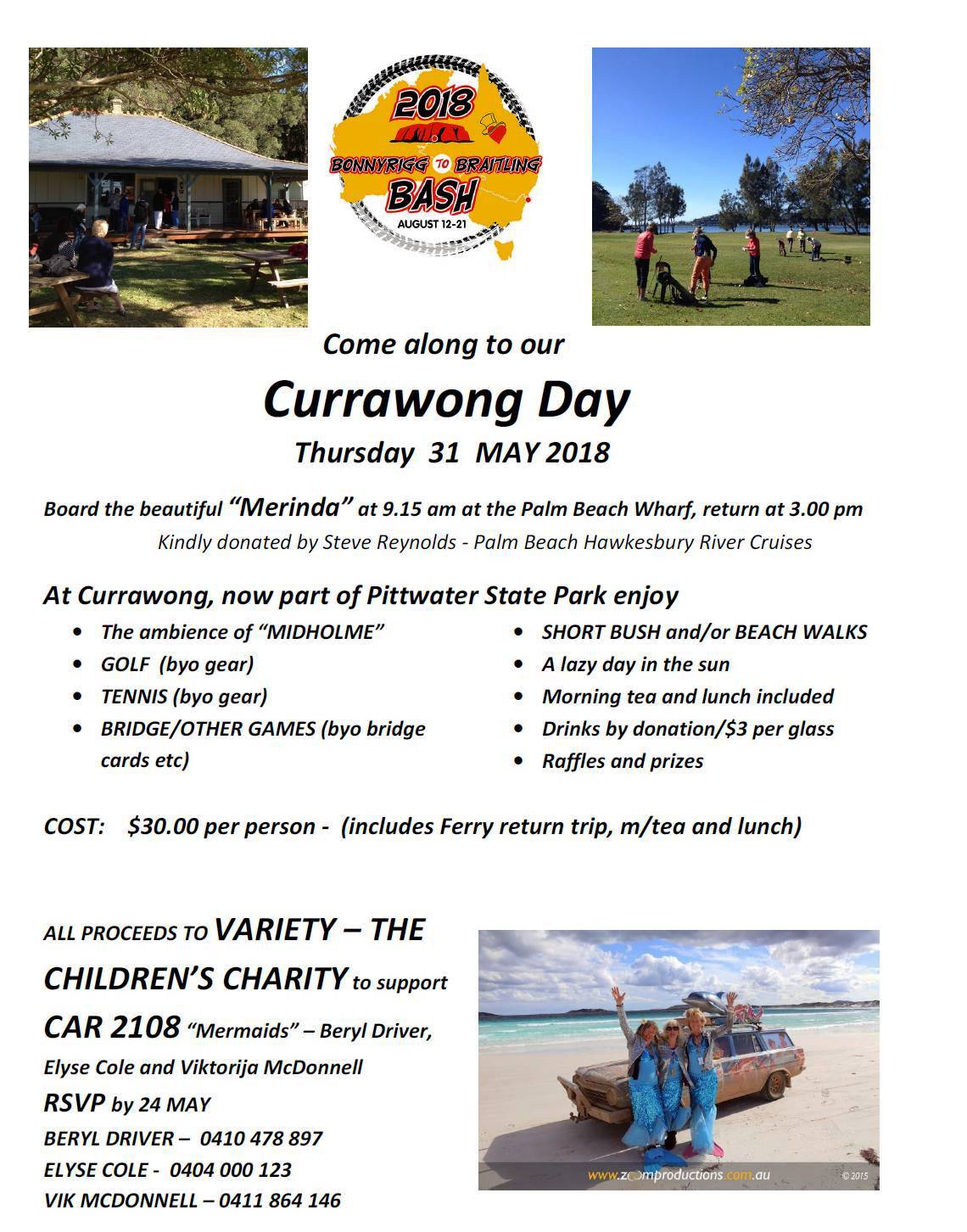 Bree Cottage Garden Party 2018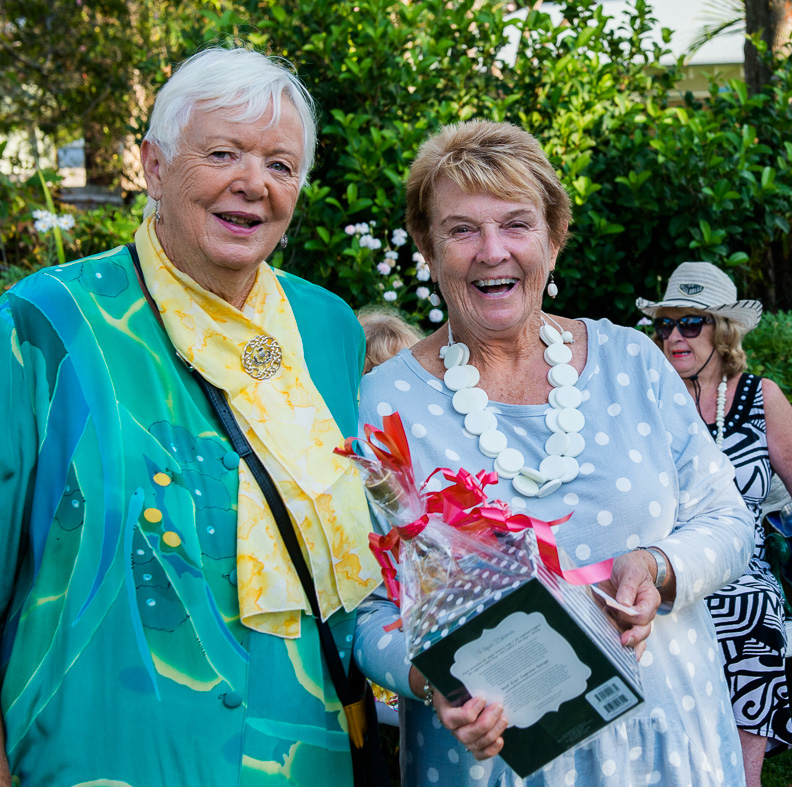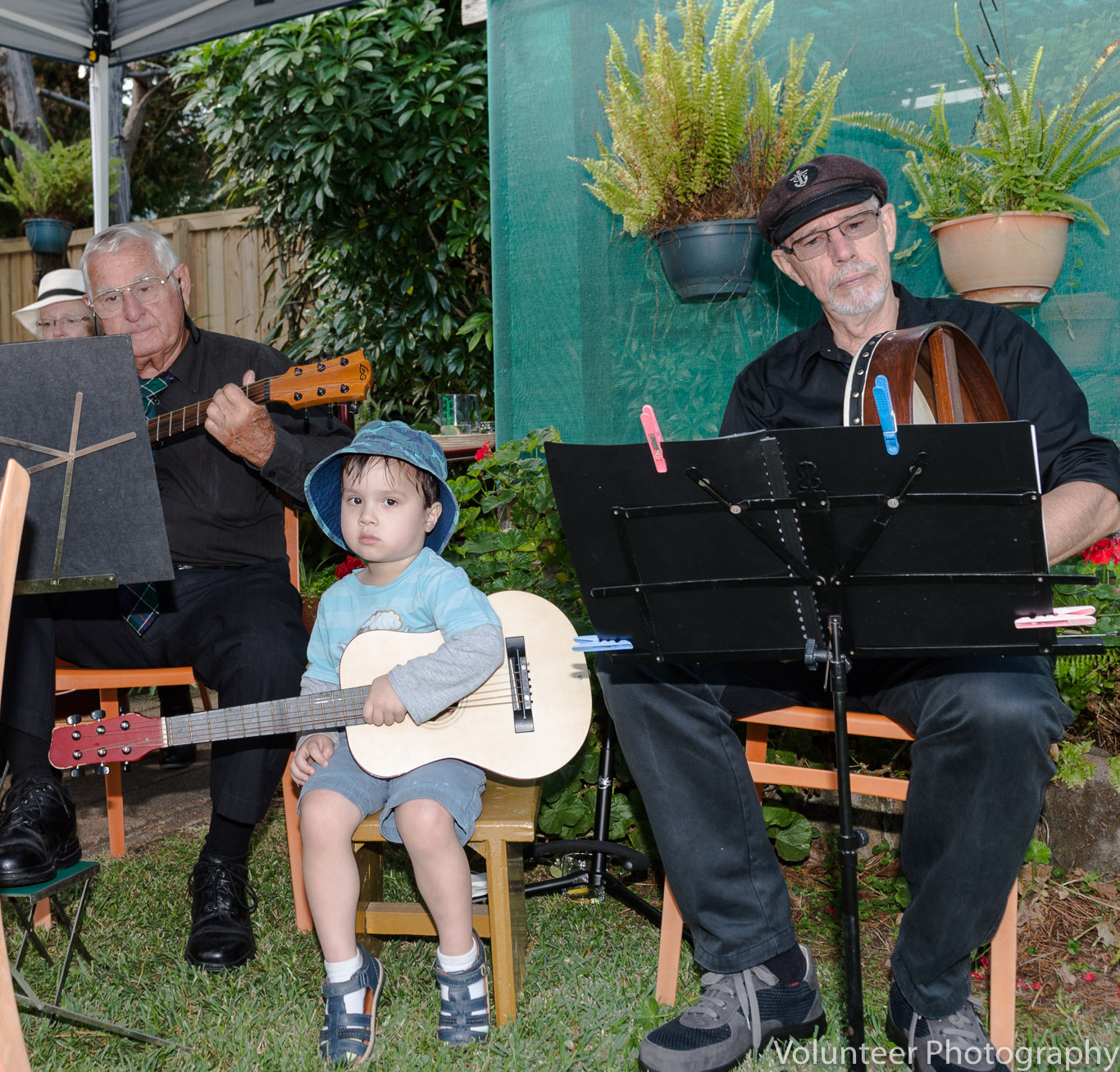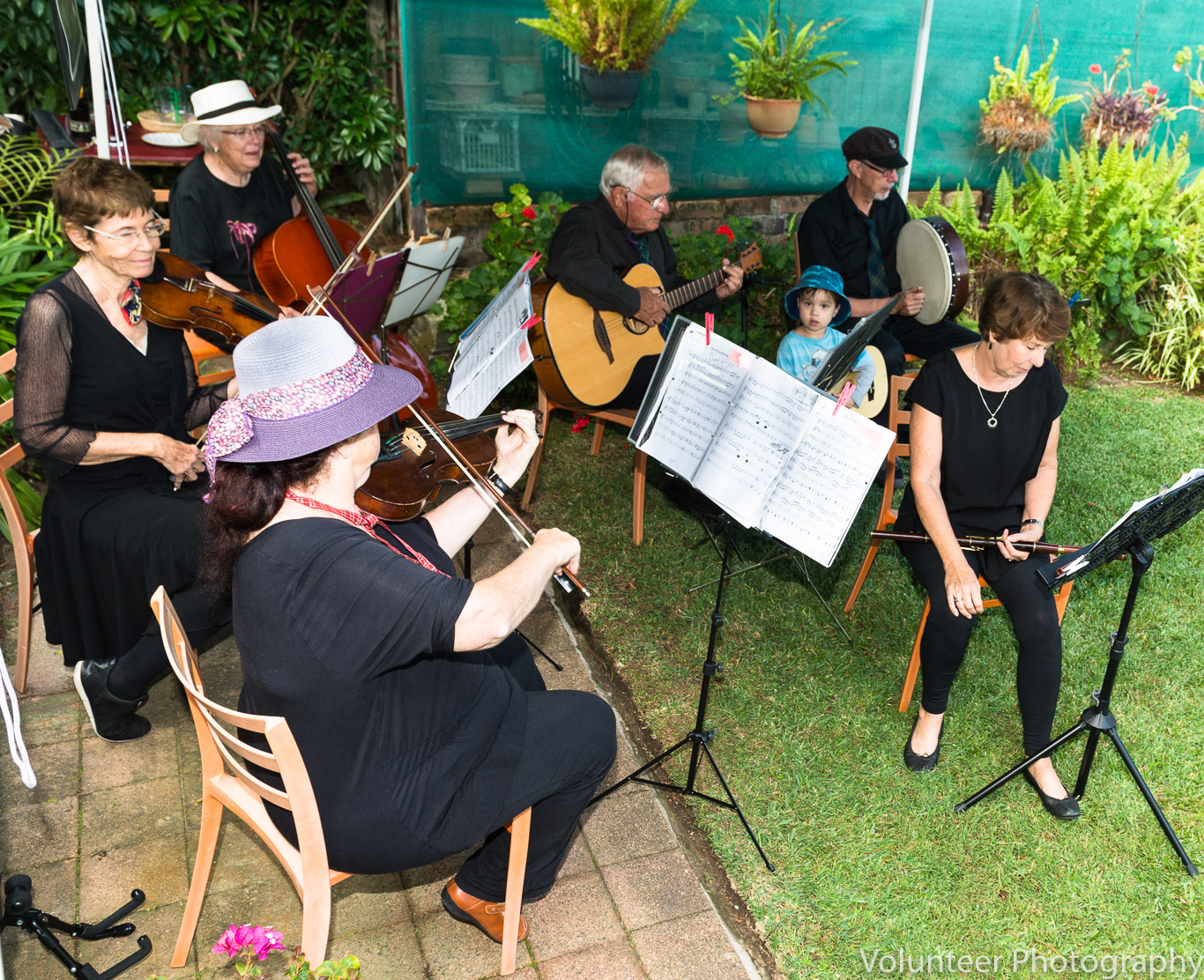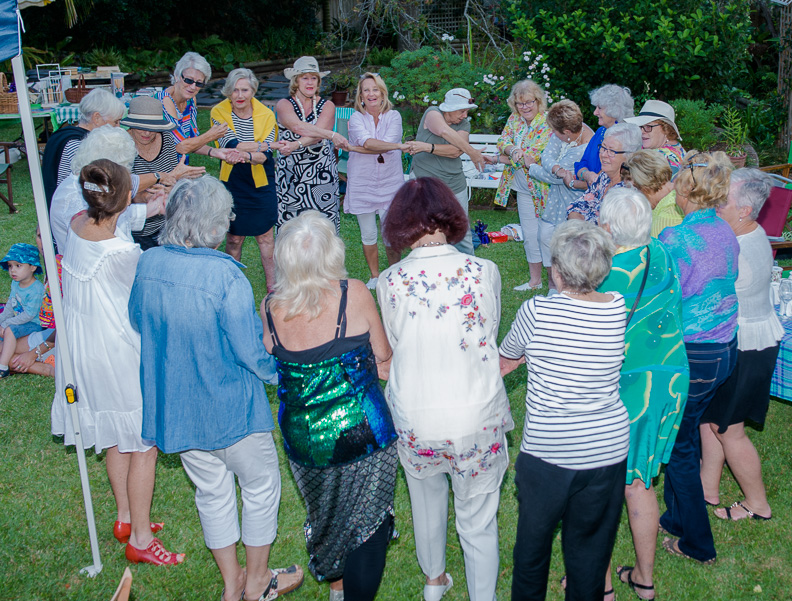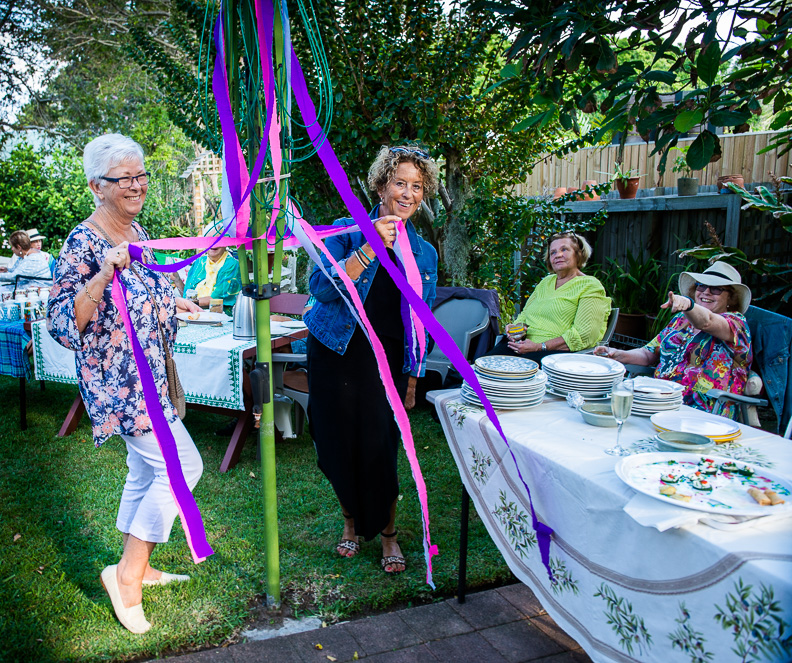 Report by A J Guesdon and Photos by Michael Mannington, of Volunteer Photography 2018