December 4 - 10, 2022: Issue 565
Men Rescued from Capsized Vessel at Newport on water safety day 2022: keep yourself safe this summer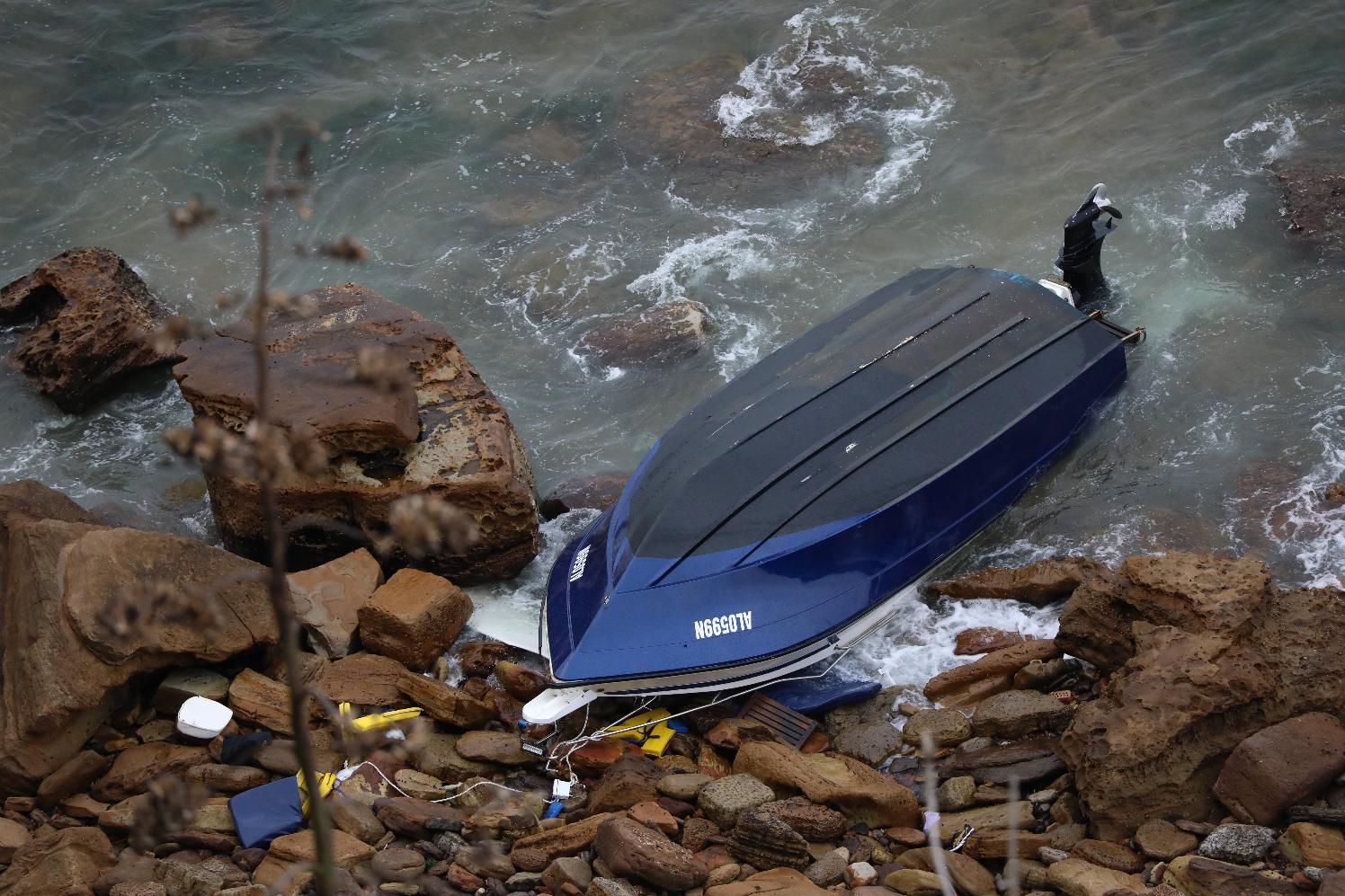 A remarkable rescue midway through the afternoon on National Water Safety Day has rammed home the message that lifejackets save lives, as two men were brought back to shore safe and well after their vessel capsized off Newport reef.
Lifeguards from the Australian Lifeguard Service were quick to respond and were on the water in minutes after witnessing the half-cabin vessel capsize from the beach. When they got out to the reef they found one man found clinging to the side of the vessel and another reported to be caught underneath.
The lifeguard then jumped off the jetski once the first man, who could not swim, had been secured and swam underneath the vessel as the second man appeared. He had gone under the boat to retrieve the lifejackets.
The two men were of Eastern European origin with poor swimming ability. Lifeguards assisted the men with their life jackets.
Lifeguards Max Mulham and Mark McManus returned both men to shore conscious and breathing to be assessed by NSW Ambulance.
"It was definitely one of the more high intensity rescues I've seen, they did a great job," said ALS Northern Beaches Lifeguard Supervisor Andrew Lindop who was coordinating the rescue from the headland.
Surf Life Saving NSW CEO, Steve Pearce said the rescue was a great demonstration of how critical life jackets are when boating.
"This is a fantastic example of how life jackets save lives in the ocean," he said.
"For this to happen on National Water Safety Day as well, a day that we really focus on awareness and education around the importance of safe practices around the water, it's great to see the community is taking this on board and what amazing work from our lifeguards.
"We never want to see incidents like this occur, but when they do, to see that the public has taken the proper precautions to ensure their own safety is good news.
"We are very pleased that both men are safe and well."
National Water Safety Day
With the start of Summer marking National Water Safety Day, Australia's political leaders and peak water safety authorities Surf Life Saving Australia, and Royal Life Saving Society – Australia, are urging Australians to make water safety awareness a priority this Summer.
In 2020, with the support of co-chairs of the Parliamentary Friends of Surf Life Saving, the Australian Government dedicated December 1st as National Water Safety Day, in order to raise awareness of water safety, which impacts every community across the country.
The first day of Summer is now observed annually as an occasion to encourage Australians to make water safety a priority. It is an important date on the Surf Life Saving calendar as summer is the busiest time of the year for surf lifesavers and beach goers.
Each year on December 1st, SLS NSW and SLSA join in highlighting the critical importance of water safety, and promote key safety messages and information to help reduce drowning deaths and injuries across the country.
In a strong show of bipartisan support, the Prime Minister of Australia the Hon Anthony Albanese MP and the Leader of the Opposition of Australia the Hon Peter Dutton MP, have thrown their support behind National Water Safety Day as Australians are expected to flock to the coastline, pools, rivers and lakes over Summer.
Between July 2021 and June 2022, there was an increase in drowning deaths across Australia (339) with an increase of 15 on the previous year (295).
The highest number of drowning deaths occur during the months of summer with Australians making the most of the coastline, pools, rivers and lakes.
Last Summer (December – February) 145 people lost their lives due to drowning, with the summer accounting for 42% of all drowning deaths across 2020-21.
Surf Life Saving Australia CEO, Adam Weir, said with many people excited to be able to travel and enjoy what Australia has to offer across its vast coastline and beaches, it is important to be vigilant around the water.
"Australians love the water, it is part of so many communities and family activities particularly over summer," said Weir.
"After spending the greater part of the past two years restricted by COVID-19 we know that Australians will be keen to get to the beach and explore different areas, but we are asking the public to consider their safety around the water this Summer.
"We want Australians to get out and enjoy themselves in the water and have fun but be mindful of the steps and actions they can take to keep themselves and others safe.
"Simple actions like supervising children at all times on, in and around water, swimming at a patrolled location between the red and yellow flags, avoiding alcohol and drugs while swimming and wearing a lifejacket while boating and fishing are all things that can be done to minimise the danger of drowning this summer."
Royal Life Saving Society Australia, CEO Justin Scarr said children were at increased risk of drowning over summer, including around flood waters. Children require constant supervision around swimming pools and inland waterways.
"When supervising children anywhere near water this summer, always make sure they have your full attention and avoid distractions. Remember, kids can't help themselves around water, you need to Keep watch," Scarr said.
"For many Australians Summer is their favourite time to swim or recreate by the water, whether in a pool, in the river lake or beach. We urge them to make the right call and respect the water, to know their swimming ability, understand local hazards and choose safe places to swim, and always avoid alcohol around water.
"Some simple actions to help make water safety a priority on National Water Safety Day include enrolling children in swimming lessons, checking the pool fence and gate, or checking the Royal Life Saving or Surf Life Saving websites for information about water safety over summer."
Minister for Aged Care and Minister for Sport, the Hon Anika Wells, said National Water Safety Day helped reinforce an important message.
"Australians love our summer days at the beach and by the pool but I urge families to be cautious and take a safety-first approach to water", Minister Wells said.
"One death in the water is too many but last summer 145 people lost their lives due to drowning which clearly shows Australians need to respect water more by checking weather conditions, wearing life jackets, being aware of hazards and supervising children at all times."
Key Actions and Safety Tips for Summer 2022/23:
Swim at a patrolled beach between the red and yellow flags
Wear a lifejacket if you are going boating, rock fishing, or on watercraft
Avoid alcohol and drugs while undertaking water activities
Always supervise children on, in and around water at all times
Check weather conditions before heading out