March 18 - 24, 2018: Issue 352
Mega Month of Artist Exhibitions Opening in April 2018 at Manly art Gallery & Museum set to celebrate earth and water delights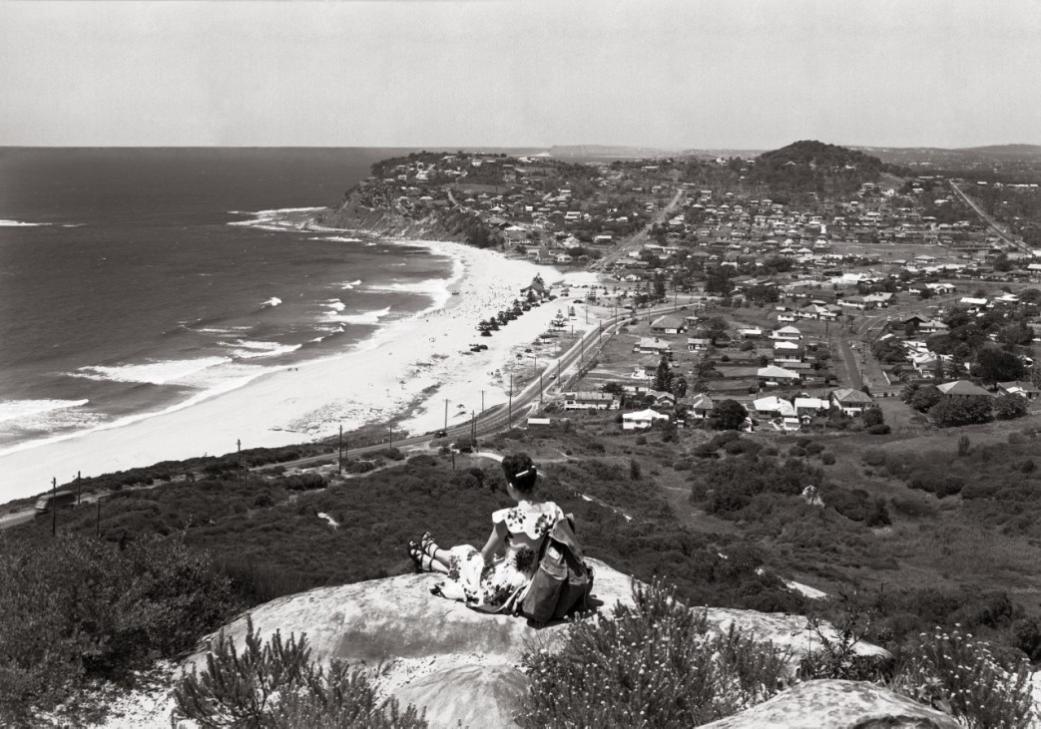 Newport, by Frank Hurley, circa 1950's. PIC HURL 260/25, courtesy National Library of Australia, Retrieved from http://nla.gov.au/nla.obj-157527454
Frank Hurley photographic exhibition at Manly Art Gallery & Museum
Manly Art Gallery & Museum presents an exhibition casting new light on the life and work of pioneering Australian photographer Frank Hurley (1885-1962).
The exhibition reveals his early Sydney and Sydney Harbour photographs, tourist postcards and studies of Australian wildflowers which were his lifelong passion.
Manly Art Gallery & Museum Senior Curator Katherine Roberts said Hurley went on to enjoy a full lifetime of extraordinary achievements from his early life in the working class suburb of Glebe.
"Our exhibition is structured to provide bookends to Frank Hurley's life – with the first focus being on his photography in and around Sydney and the Northern Beaches, and the second being on the photographs that reflect his lifelong engagement with Australian native plants.
"In Hurley's later years, he continued his active professional life from his home on the Northern Beaches where he also established a fascinating garden that was a testament to his passion for Australian native plants.
"Often crossing lines where others saw boundaries, Frank Hurley sought and achieved recognition through what he saw as being the 'perfect' picture and through his many productions gained a wide public acceptance," Ms Roberts said.
Guest curated by Gael Newton (former Senior Curator of Photography at the National Gallery of Australia) and Paul Costigan, the Frank Hurley: Photographer & Gardener exhibition is a highlight of the eighth annual Head On Photo Festival.
Frank Hurley gardening between 1950 and 1962, PIC/10566, courtesy National Library of Australia Retrieved from http://nla.gov.au/nla.obj-150923888

Perhaps best known as the photographer for both the Mawson and Shackleton expeditions to Antarctica and the Ross Smith Flight from London to Sydney, Hurley has been described as "one of Australia's first multimedia figures."
Hurley was a photographer, cinematographer, writer, journalist and radio-broadcaster who learned how to maximise the impact of his work by promoting it globally through various types of media.
Hurley spent the final years of his life (1948-62) living at Collaroy Plateau on Sydney's Northern Beaches from where he travelled Australia to produce books, photographs and postcards.
Images in the exhibition are drawn from the National Library of Australia, private collections and the Hurley family archive.
For details, visit the gallery website or call Manly Art Gallery & Museum on 9976 1421.
Exhibition dates: Friday 6 April - Sunday 14 October
Official opening: Sunday 8 April, 3 - 5pm
Frank Hurley Day: Monday 9 April
10 - 11.30am Join the curators for morning tea and an insightful tour of the exhibition.
3 - 5pm Senior high school students are invited for a private viewing of the exhibition with the curators, to discuss Hurley's photographic techniques and to develop language around the critical analysis of image making.
In Memory of Water – Photography Exhibition by Shoufay Derz at MAG&M
Manly Art Gallery & Museum is delighted to host an exhibition of photography and sculpture,
In Memory of Water (Friday 6 April – Sunday 20 May), by prize-winning multi-media artist,
Shoufay Derz.
Based on Sydney's Northern Beaches, Shoufay is fresh from her Australia Council career development grant travels, during which she has built on her already significant body of work focused on landscape, poetry and the unknown.
Manly Art Gallery & Museum Senior Curator Katherine Roberts said Shoufay's wider canon of work examines, through various media, how humans express absence and presence.
"By reflecting upon on the ongoing presence of the past in the now, this new work asks us to contemplate intimacies of the unknown and the ruptures between our experience and knowledge of the world.
"From the Badlands National Park in South Dakota, to the Chalk Cliffs of Rügen in Germany, this emerging young talent has explored monumental eroded landscapes to generate what she calls 'luminous voids,' a visual poetry of the unknown." Ms Roberts said.
Shoufay has been the recipient of numerous awards and grants including an Australia Council New Work Grant. At the age of 24, she was winner of the prestigious 52nd Blake Prize for Religious Art, for her mysterious and abstract photographic series Linking back.
She has exhibited her works widely both throughout Australia and abroad, held solo exhibitions at Artereal Gallery, Sherman Galleries, Sydney; Delmar Gallery, Sydney; and Gallery 4a, Asia-Australia Arts Centre, Sydney.
Shoufay's work has been included in major group exhibitions at The Museum of Modern Art (Shanghai), OCTA Museum of Contemporary Art (Shenzhen) and The Esplanade (Singapore).
In Memory of Water is a part of the eighth annual Head On Photo Festival.
For details, visit the gallery website or call Manly Art Gallery & Museum on 9976 1421.
Exhibition dates: Friday 6 April - Sunday 20 May
Official opening: Friday 6 April, 6 - 8pm by Dr Andrew Frost, art critic, lecturer and broadcaster
Artist in conversation: 5 p.m. Sunday 20 May: Join Shoufay Derz for afternoon tea and a walk through her exhibition as she discusses the development of her ideas and work.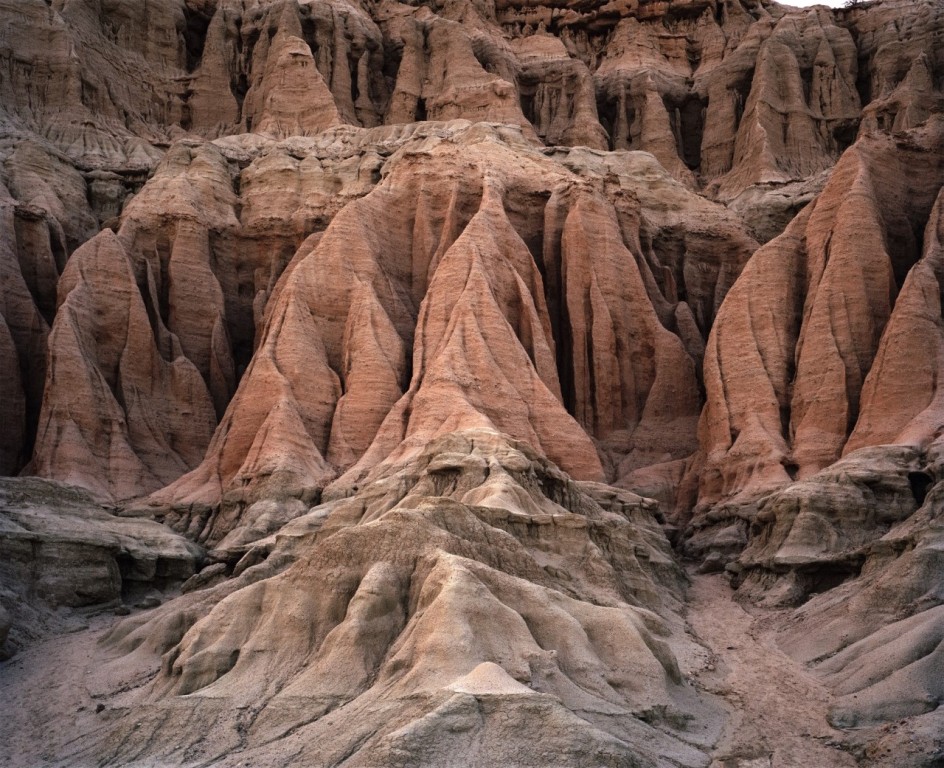 Shoufay Derz Via negative pigment print on cotton paper

JamFactory's iconic touring exhibition - Gerry Wedd: Kitschen Man
Manly Art Gallery & Museum will provide Sydney art lovers with the rare opportunity to experience first-hand the works of one of Australia's most outstanding and influential craft practitioners.
The JamFactory Icon touring exhibition Gerry Wedd: Kitschen Man (Friday 6 April - Sunday 20 May) will showcase Gerry Wedd's hand-built and wheel-thrown ceramics that brim with a dry wit and shifts from the humorous to darkly disturbing.
From his beginnings at the kitchen table, guided by his mother's hobby obsession, through to formal training at the University of South Australia and his studio tenancy at the JamFactory, Wedd draws his craft out of his own inspirations, interest and experiences.
"Whether willow pattern submerged in political jibes, classic urns decorated with lyrical portraits, or garniture figurines poised in confrontational narratives, Gerry Wedd's work is truly 'a day at the beach – with a smash of home-baked reality pie in your face for good measure'," JamFactory curator Margaret Hancock-Davis said.
Traditional ceramic styles imbued with a meaty metaphor and peppered full of personal gusto burst the seams of this solo exhibition with new and staple works, showcase the breadth of this iconic artist's career.
In the late 1980s as a young surfer and artist, Wedd came to the attention of Mambo Graphics, the iconoclastic surf-wear company. With his encyclopaedic knowledge of surfing culture, and his 'scratch board' style of drawing, Wedd found a spiritual home in Mambo - and helped build the developing Mambo ethic.
Working for Mambo until 2006, Wedd designed and created designs for ceramics, textile posters, clothing, metalwork and surfboards. He became an archetypal piece of the iconic Australian surfing label, Mambo.
This exhibition is curated by JamFactory's Senior Curator, Margaret Hancock Davis. It is accompanied by a 20-page exhibition publication which has been assisted by the Australian Government through the Australia Council for the Arts, its arts funding and advisory body.
For details, visit the gallery website or call Manly Art Gallery & Museum on 9976 1421.
Exhibition dates: Friday 6 April - Sunday 20 May
Official opening: Friday 6 April, 6 - 8pm by Paul Clarke, documentary filmmaker
Artist in conversation: Saturday 7 April, 10:30am – 3pm: A Day with Gerry Wedd; Join Gerry Wedd on a walk through the exhibition in a discussion about the development of his ideas and work. A light lunch will then be provided, followed by a 3 hour demonstration by the artist.
Manly Art Gallery & Museum
West Esplanade Reserve
Manly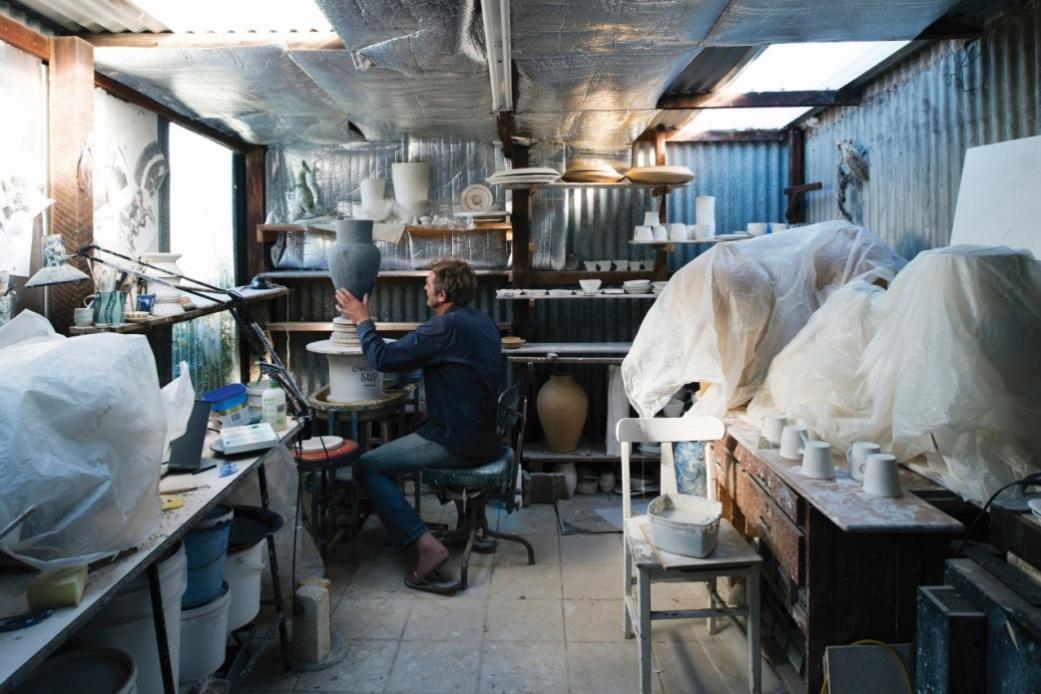 Gerry Wedd at work in his studio - photo supplied