September 9 - 15, 2018: Issue 375
Sea Eagles Footy Legend Max Brown Joins Fight To Save Mona Vale Hospital
Sea Eagles footy legend Max Brown

Sea Eagles footy legend Max Brown has joined the fight to save Mona Vale Hospital, saying he's only alive because of its Emergency Department.

Many local residents oppose NSW government plans to close Mona Vale Hospital, on the Northern Beaches, when a new private hospital opens at Frenchs Forest next month.
Mr Brown won the NSW Rugby League Premiership with Manly-Warringah in both 1972 and 1973 and established the Men of League welfare group for previous players in 1999.
The former winger said he felt nauseous one afternoon last October then woke up about 3am the next morning with a constricted chest and difficulty breathing.
"I had a pretty fair idea what it was," he said.
"I'd had lots of injuries but I'd never had a pain like that."
However, Mr Brown was faced with a dilemma. His wife, former top model Niki Turner, was ill at the time with gangrenous peritonitis and unable to drive.
Yet he knew that ambulances could take over an hour to arrive in Pittwater where the couple live and their home is difficult to access - so he drove himself to hospital.
"I just sort of fell out of the car when I got there, then I staggered, holding my chest trying to stop the pain, into the emergency area.
"The triage nurse saw me and just ran towards me."
Mr Brown had suffered a serious heart attack with two completely blocked arteries and another obstructed 60 per cent.
He was stabilised at Mona Vale and transferred to Royal North Shore Hospital, where he had two stents fitted straight away. Doctors are continuing to monitor the condition of the other artery.
"I'd be dead if Mona Vale Hospital wasn't there," he said.
"I live in Clareville, which is the same distance to the new hospital at Frenchs Forest as Bondi to Frenchs Forest.
"But if you live at Bondi, you have St Vincent's Hospital, which is only seven or eight minutes away."
Save Mona Vale Hospital committee chairman Parry Thomas said his group had revived the campaign after calls from the community, and Mr Brown was one of those who had been in touch.
"This is not a top-down campaign; it's coming from the bottom up," Mr Thomas said.
"Everything we're doing has been driven by the community. That's why we decided to take the fight on again.
"One of the biggest groups in the community this has outraged is families with children.
"So we felt we need to give them an opportunity to show their support for Mona Vale Hospital and what better way to do that than with a picnic at the park next to our great community hospital?"
Mr Thomas said The Big Picnic will take place in the reserve next to the hospital on Sunday, September 16, from 11.30am. It will be a family day with pony rides, music and dress ups.
He said the NSW government's plan to close Mona Vale Hospital was unfair to the community.
"It's an indictment of the government with its failure to invest in infrastructure, hence their willingness to invest in roads and other things they can flog off at a profit," Mr Thomas said.
"The whole exercise is cynical. It's only investing if it thinks it can make money.
"But when you're talking about a hospital that provides a service to the community, they're not interested."
The strength of community feeling was indicated by the number of people coming up to sign the campaign's petition to keep Mona Vale Hospital open, Mr Thomas said.
On Saturday outside Woolworths at Mona Vale, in the midst of weekend shopping, 650 locals had signed the petition.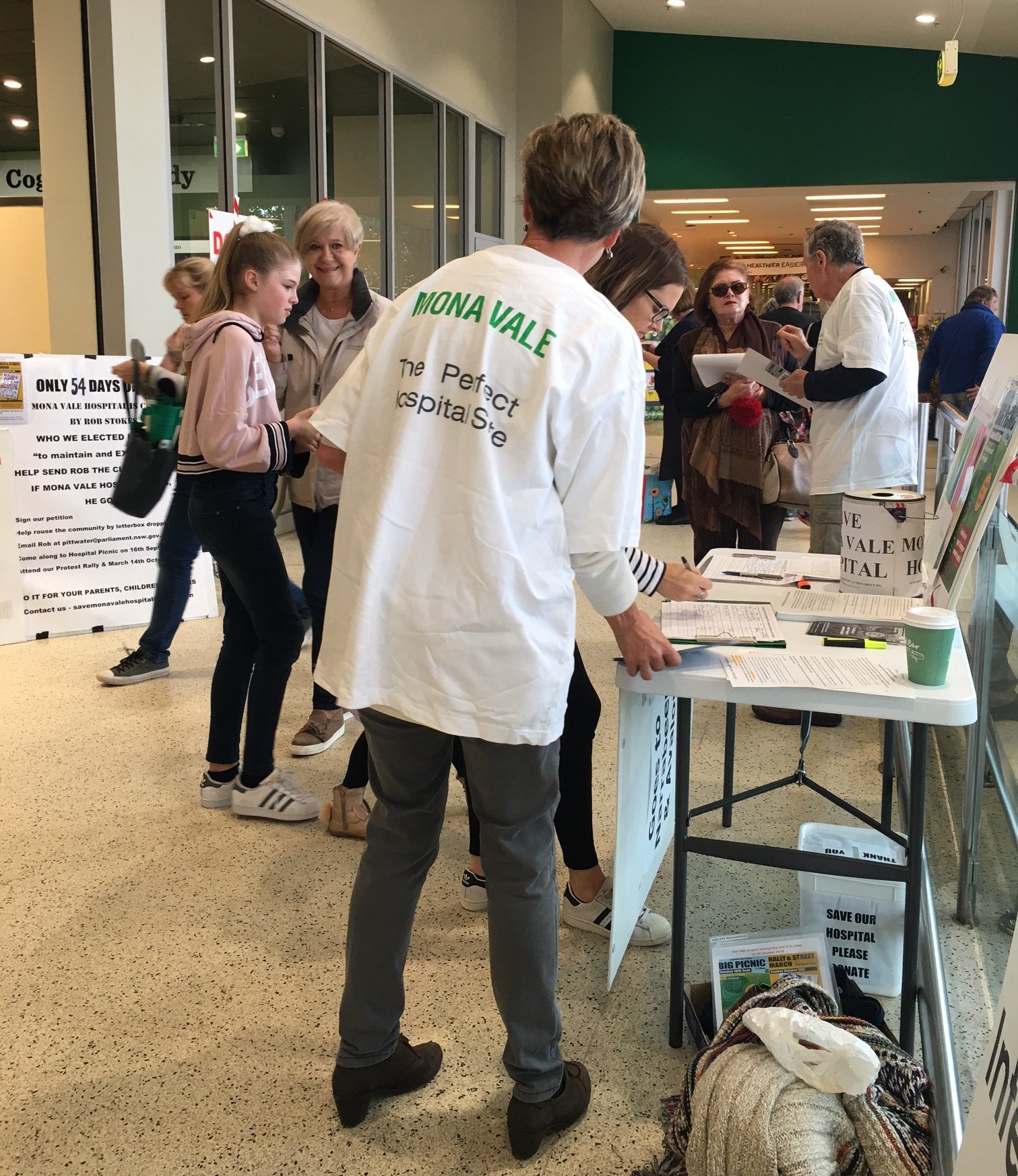 Mr Brown encouraged local residents to join the fight to keep a fully-fledged hospital at Mona Vale.
"After 10 years of first grade rugby league I know only too well the pain that can be inflicted on the sporting field," Mr Brown said.
"Do we want our children to suffer pain inflicted from injuries longer than necessary before treatment?
"Do we want the sporting fields - be it soccer, netball, rugby league, rugby union, nippers - to become playing fields of anguish for parents?
"Do we wish to see mothers giving birth on the Wakehurst Parkway, either stuck in the 'moving carpark' or simply because they had to drive too far, passing the now unheralded Mona Vale "once-was-a-hospital"?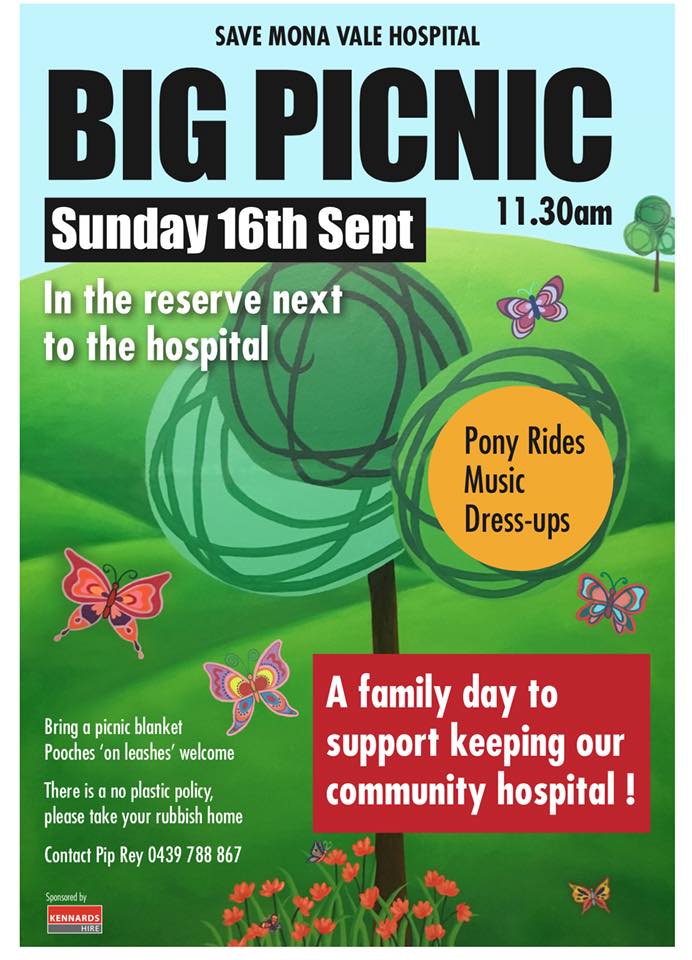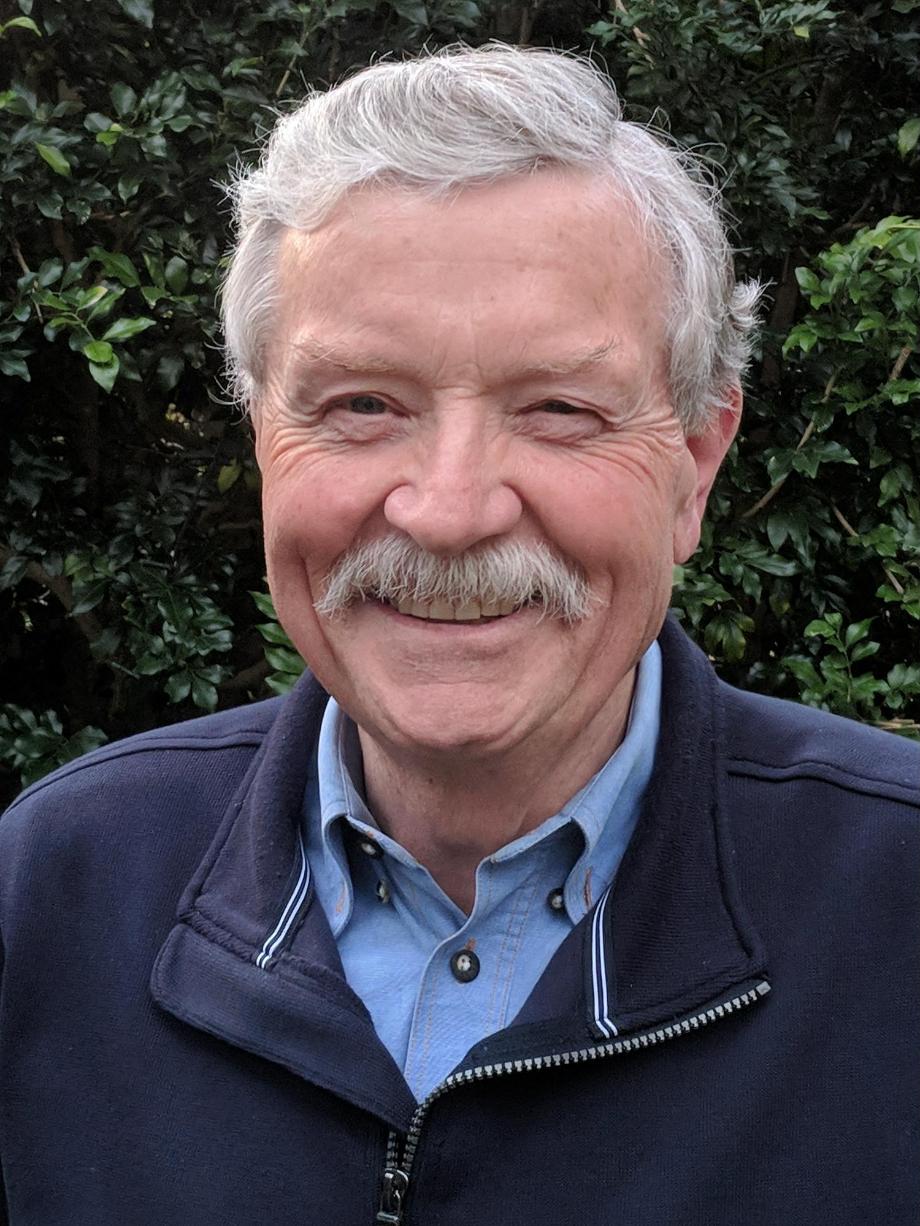 Save Mona Vale Hospital committee chairman Parry Thomas