November 20 - 26, 2022: Issue 563
Mask up! NSW Covid Cases rises to over 27 thousand in last seven days - Northern Sydney LHD tops all local health districts in NSW - NB LGA has 1,444 cases + ATAGI update on boosters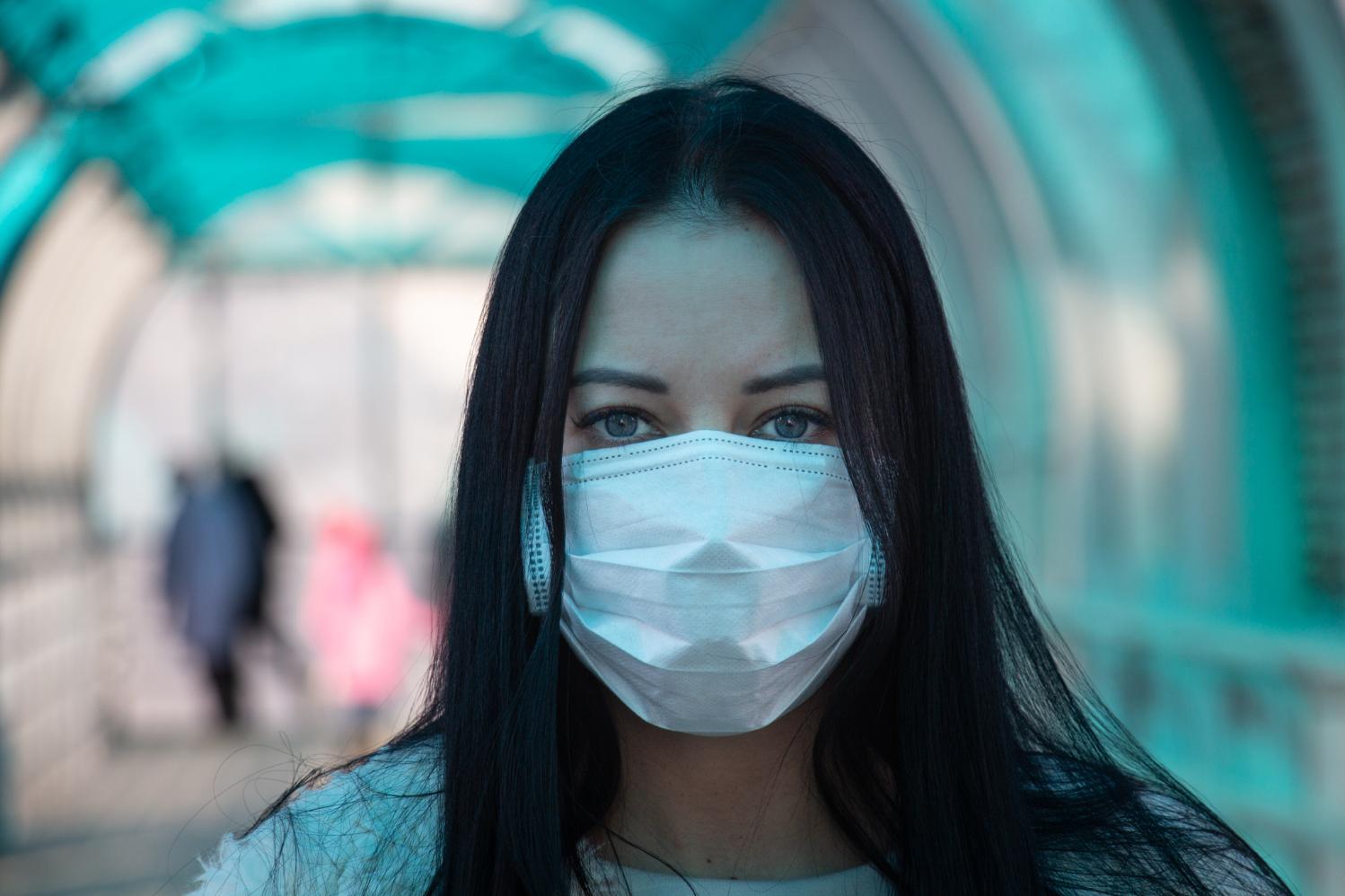 On November 18, 2022
NSW Health announced it has upgraded its COVID-19 risk rating to amber requiring masks to be worn in all hospital areas and visitor numbers monitored to protect staff and patients.
NSW Health Deputy Secretary Deb Willcox said the requirements in all public hospitals and health facilities are due to increasing COVID-19 case numbers in the community.
"Implementing these changes now means that our staff and the community can look forward to the festive season with greater confidence," Ms Willcox said.
"Family and loved ones can still spend time with patients however, we do ask people to please limit the number of visitors coming to see patients at any one time.
"Visitors as well as staff will now also need to wear a mask in all areas of a hospital or health service, not just in the patient areas, as was previously the requirement."
There were 22,672 people across NSW diagnosed with COVID-19 in the week ending 12 November, an increase of nearly 52.8 per cent on figures from the previous week.
A significant factor in upgrading alert levels was the number of health staff unable to work due to positive COVID-19 status, and/or while awaiting a negative test result.
"As of 16 November, there were 1,089 health care workers in isolation up from 645 the previous week," Ms Willcox said.
"This is an important indicator for our health system that we need to find the right balance with simple measures that can help us avoid more significant changes,"
"I also want to acknowledge the NSW Health staff who continue make the very best decisions for our patients and community each day as we continue to navigate COVID-19."
People are reminded if you test positive or have any cold or flu symptoms, please stay home. If you do have to leave your house, wear a mask and avoid going to any high-risk settings, including hospitals, and aged and disability care facilities.
Make sure you are up to date with your vaccinations. For those over 50 this means four doses
, and if you are immunocompromised five doses. For those over 30, you have an option of a fourth dose. Vaccination is your best protection against severe illness and evidence from overseas is showing that vaccination reduces long COVID.
NSW Health again urges people to
wear a mask when indoors or in crowded places
. It gives you and any vulnerable people who may be near you an extra layer of protection.
In NSW there have been 27,869 total new positive tests reported in the past 7 days and 39 lives lost reported in the past 7 days (from November 11, 2022).

The Northern Sydney area is currently the highest new cases area across NSW, with 3,975 positive PCR and rapid antigen tests by local health district in the past 7 days
. The Northern Sydney LHD has 5,472 cases (via PCR only) with
1,444 cases in
the Northern Beaches LGA, as at Friday November 18, 2022.
There are currently 1,148 people in hospital due to Covid with 37 people in ICU.
People most vulnerable to COVID-19 will continue to be supported in protecting themselves against the virus with the NSW Government extending free access to rapid antigen tests (RATs) to the 31st of January next year.
Minister for Families and Communities and Minister for Disability Services Natasha Maclaren-Jones said the NSW Government shows the Government's continued commitment to keeping those most vulnerable to the virus safe.
"It's essential that people who need it most are able to take the test when they feel sick or exposed to the virus, to help with early detection and treatment ," Mrs Maclaren-Jones said.
"We want to help ease the cost of living pressures on the community in any way we can, and RATs are an added cost vulnerable communities should not have to worry about."
The NSW Government has already made millions of tests available to vulnerable and multicultural communities, homelessness services, social housing tenants, children and young people in out-of-home care, and Commonwealth Concession Card holders.
"The extension of this program is about doing the right thing for those most vulnerable to COVID-19—not leaving them behind," Mr Coure said.
"We want people to be focusing on spending time with loved ones as we approach the holiday period, not worrying about accessing RATs and extending this program is the key to helping them do that."
Eligible Commonwealth Concession Card holders in NSW can access a further 10 Rapid Antigen Tests over three months
until 31 January 2023.
Available in our area at:
Warriewood Service Centre
Shop SP074/075 Warriewood Square, Jacksons Rd, Warriewood
114 Old Pittwater Rd, Brookvale
Community Northern Beaches Inc
52 Raglan St, Manly
North Sydney Service Centre
213 Miller St, North Sydney
ATAGI Update On Boosters Following COVID-19 Meeting
ATAGI has reviewed its booster dose advice (November 2022) for COVID-19 vaccines in the context of increasing case numbers in Australia and the emergence of the XBB and BQ.1 Omicron subvariants.
ATAGI wishes to provide the following updates:
ATAGI has made no new recommendations at this time, including no changes to the number of COVID-19 vaccine booster doses recommended.
ATAGI emphasises the importance of remaining up to date with recommended doses of COVID- 19 vaccines, especially for people aged 65 years and older and those at higher risk of severe COVID-19:

As of 9 November 2022, 5.5 million eligible people living in Australia (27.8% of the eligible population) had not received a first booster dose, and 3.2 million people aged 50 years and older (42.7%) had not received a second booster dose.1
Adults aged 30 to 49 years can consider a second booster dose, and 4.4 million people aged 30-49 years (84%) have not yet received one.1
Under-vaccinated people are at an increased risk of severe illness and death. Staying up to date with vaccine recommendations is an important way a person can protect themselves in the current context of increased COVID-19 cases.
ATAGI continues to recommend that all people defer COVID-19 vaccination for 3 months after a confirmed SARS-CoV-2 infection. The next scheduled dose should then be given as soon as possible.
Eligible individuals can receive either a bivalent or original COVID-19 vaccine, whichever is available to them. Both bivalent and original vaccines result in an improvement in the immune response against Omicron subvariants.

The increase in COVID-19 cases in Australia commenced a few weeks ago. It is unclear when the wave will peak or end. Any reduction in community transmission in Australia from an additional booster dose in people who are already up to date is likely to be minimal.
A recent wave of the XBB subvariant in Singapore was of short duration and of small size. Severe disease and death were rare in people who had received at least two doses of a COVID-19 vaccine.2
ATAGI notes the following measures recommended by health officials during the current increase in COVID-19 cases:

people are advised to use masks in indoor public places and crowded settings 3
people who test positive for COVID-19 or feel unwell should stay at home until symptoms resolve 3

People eligible for oral COVID-19 treatments, should speak with their doctor before they get sick to see if COVID-19 antivirals are right for them.4
ATAGI continues to actively review the role of booster doses in the COVID-19 vaccination program. New booster dose recommendations are anticipated in early 2023 in preparation for winter. Future recommendations will aim to provide ongoing clear guidance across all groups including time since last dose and definitions of eligibility.
Department of Health and Aged Care, Australian government. COVID-19 vaccine roll-out, 10 November 2022. Available from: COVID-19 vaccine rollout – 10 November 2022 (Accessed 13 November 2022)
Ministry of Health, Singapore. Update on COVID-19 situation and measures to protect healthcare capacity. 2022. Available from: Update On Covid-19 Situation and Measures to Protect Healthcare Capacity (Accessed 13 November 2022)
Department of Health and Aged Care, Australian government. New COVID-19 variant leads to increase in cases. 2022. Available from: New COVID-19 variant leads to increase in cases (Accessed 13 November 2022)
Department of Health and Aged Care, Australian government. Oral treatments for COVID-19. 2022. Available from: Oral treatments for COVID-19 (Accessed 13 November 2022)