November 1 - 7, 2020: Issue 472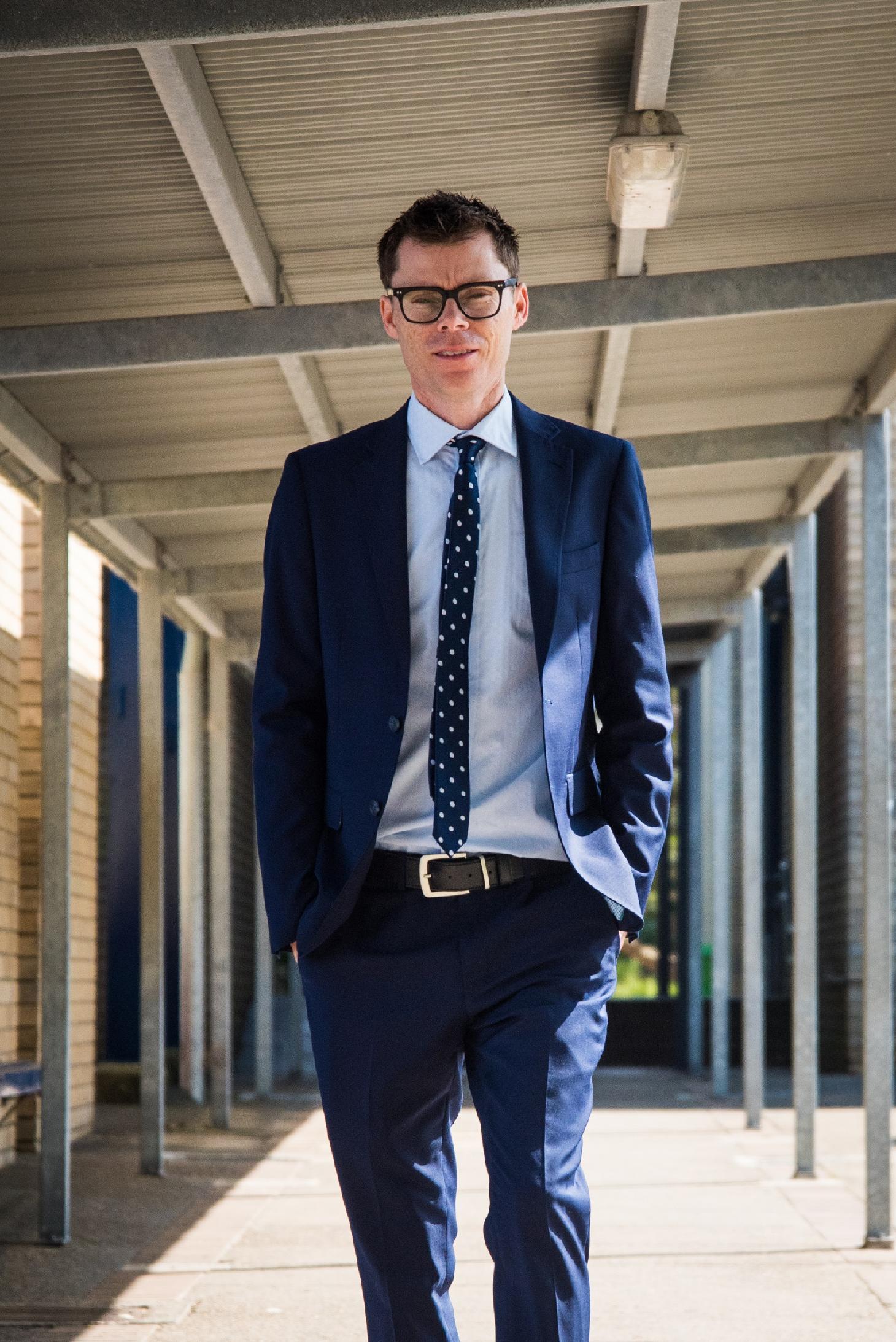 Photo by Sally Mayman, Turtle Pictures.
Barrenjoey High School continues to promote a vision of providing a school experience where Respect, Effort and Challenge are highly valued. Here, students respect the subjects they study, the content, teachers, environment and themselves, where effort is expected, valued, recognised and celebrated and where students see the worth in challenging themselves to 'be the best they can be'.

Barrenjoey is a community comprehensive high school with an exceptional geographic position, and, as an integral part of a cosmopolitan, artistic and creative community, has developed a unique blend of academic performance, artistic expression and social awareness.
This term a new Principal, Mark Robinson, has commenced. A Lifelong Learner, someone who keeps acquiring new skills and capabilities well past their formal education years, Mark reflects Barrenjoey's own vision of striving to be the best you can be.
Lifelong learning involves not only studying new topics but also developing an open-minded, positive attitude about the dynamic nature of the world - Lifelong learning is a form of self-initiated education that is focused on personal development.
His overall goal and vision for Barrenjoey is to continue to offer the widest possible curriculum, ensuring that students have the option of learning a diverse range of subjects to drive their passion and commitment for deep learning. His desire is to see students to continue to strive for excellence, to be well-informed global citizens, with a strong sense of social justice and be ready for whatever lies ahead of them for their future careers and personal lives.
Mr. Robinson's wife Tania also works in education and both their families have a long history of teaching.
This week a few insights from the newest member of our community for those currently at the school and those who will commence high school learning next year.
Welcome to Pittwater and Barrenjoey High School sir; you have previously worked in a High School setting with a BIG focus on the Creative fields and Arts – although it's all very new, are there some practices at Ku-ring-gai HS that could expand the range of learnings at BHS?
Yes, that's correct. Both Ku-ring-gai and Barrenjoey High School have a long tradition of strong Creative and Performing Arts programs, which is one of the reasons I was very interested in applying for the Principal position at Barrenjoey High School. As a new Principal it's always important to get to know the school community very well, which is my goal this term. I have some of my own ideas of how I think the school could continue to improve across both the academic and wellbeing domains which I hope to include in the planning for next year.
The role of a Principal in a High School is a very challenging undertaking, often you have to be able to juggle many tasks at once – why did you want to become a Principal?
Yes, the role of a Principal is certainly a challenging one, it always has been, but the added pressure of increasing student emotional health issues across the State, adds another layer to the job. For the past few years, working across numerous high schools in leadership positions, driving school improvement and collaboration across school networks and being involved in the School Leadership Institute – Aspiring Principals Leadership Program, I was continually inspired by those leaders and executive staff that had the privilege of being a Principal and being able to work with a community to create and sustain the conditions for high quality and innovative teaching and learning practices.
When I saw the advertisement for Barrenjoey High School, I was super excited. I am a strong advocate of Public Education and have had the absolute privilege of having worked with Ian Bowsher and other members of Barrenjoey High School prior to my arrival. I have always been inspired by the great work that the school has achieved, the strong belief in the well-rounded student and the positive parent/carer support throughout the journey of their child's schooling.
I have worked across numerous schools throughout my career, including full and partial selective schools, comprehensive co-educational and single-sex schools and schools that require high levels of wellbeing and learning support, therefore, I hope to bring this broad educational experience to Barrenjoey High School.
I believe with my energy, educational leadership experience and passion for public education, I can continue to lead Barrenjoey High School in a direction that supports students to continue to strive for excellence, to be well-informed global citizens, with a strong sense of social justice and be ready for whatever lies ahead of them for their future careers and personal lives.
BHS has a strong focus, as do all NSW public schools, in promoting and enhancing student wellbeing – do you have any plans or programs applied elsewhere that may work to support current BHS initiatives?
For me, student and staff wellbeing is the highest priority. I believe that wellbeing is a key factor that supports the successful delivery of the school curriculum. When our students and staff are physically and emotional well, they are able to achieve their personal goals and aspirations.
Fortunately, Barrenjoey has a strong wellbeing program already in place in the school, with close links to local agencies and universities. I am planning to continue these working relationships that currently exist, and also link the comprehensive wellbeing resources developed by the Department of Education.
I have strong experience with Primary to High School wellbeing transition programs and hope to bring this to the already well-established program at Barrenjoey High School. As part of the Pittwater Network of Schools and the extended Northern Beaches Network, we are very fortunate to have wonderful expertise and programs that support the wellbeing of students and staff and I am looking forward to working with fellow Principals and Wellbeing Teams in sharing these resources.
High Schools are where the very young commence adulthood, in a co-educational setting – what would be the 3 keypoints you would impart to a student coming out of primary school and meeting those who are already young adults?
1. Don't be afraid! High school is a wonderful opportunity to continue to find yourself, with many academic, creative and sporting opportunities. Get involved! Be active! Time will go fast, so make the most of your 6 years at high school.
2. Make sure you take the opportunity to meet new students and make new friendships once you arrive at high school. New relationships that form at high school are long-lasting and will be there for you through the ups and downs of life!
3. Be respectful to yourself and others, Be your best self. Maximise your efforts with your learning and studies. Challenge yourself – try new adventures!
Some fun: what's it like smelling sea breezes instead of bush?
I definitely miss seeing the Wallabies and Lizards, perhaps not the snakes, at the end of the school day at Ku-ring-gai High School, but I grew up in a coastal town in Nelson, New Zealand which has a very similar geographical layout and feel to the Northern Beaches. I visited Avalon a few times during my preparation for my Principal application and said to my wife, "this feels like home!".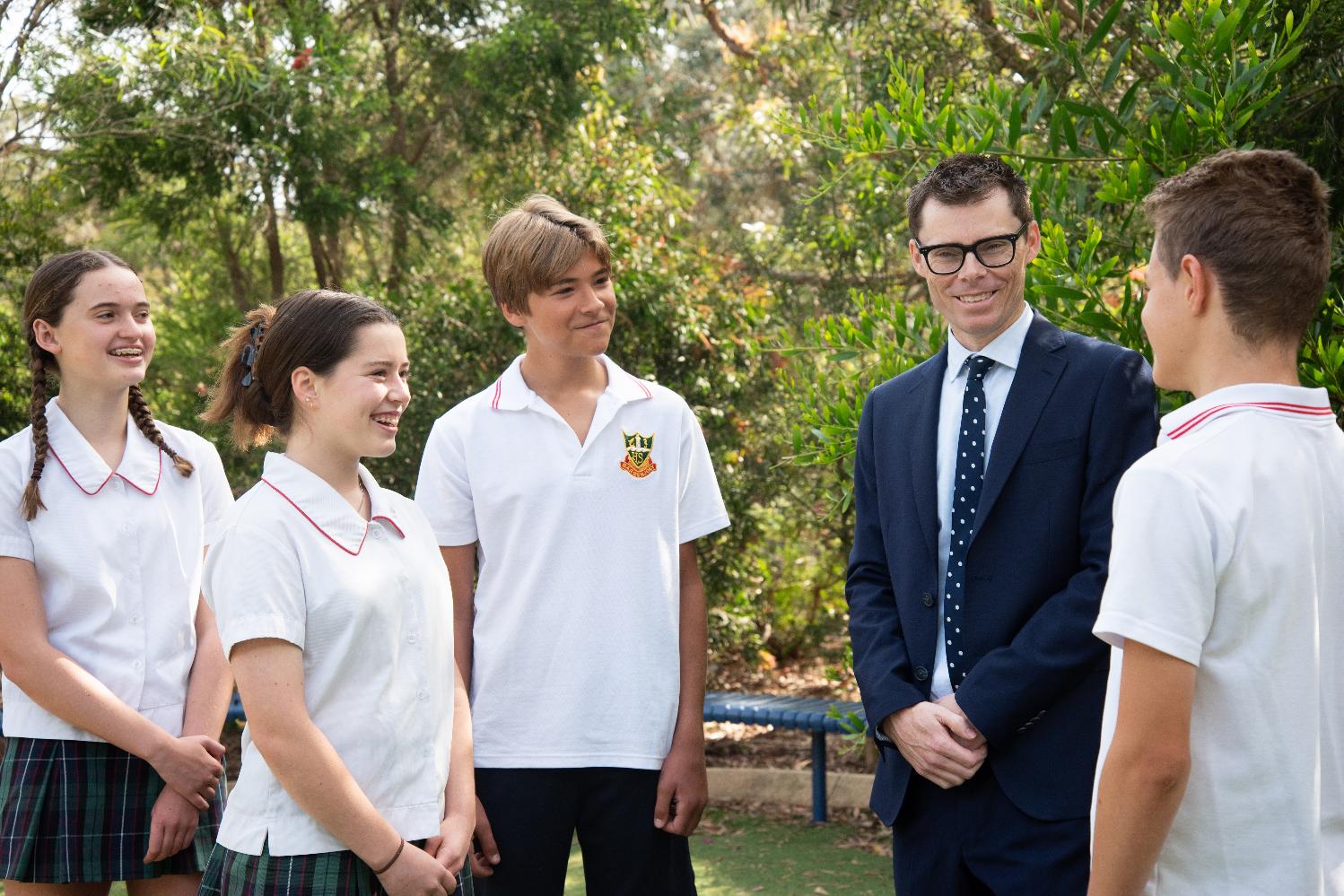 Mr. Robinson and BHSA students - photo by Sally Mayman