November 24 - 30, 2019: Issue 430
Marine Rescue NSW: Stay Safe on the Water this Season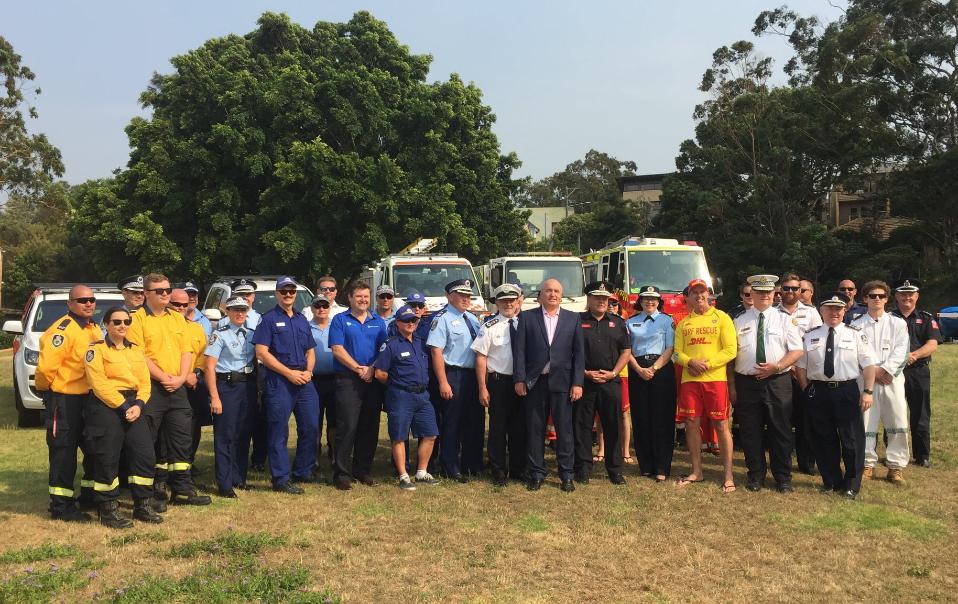 Stay Safe On The Water This Season
November 22, 2019: Marine Rescue NSW
Police & Emergency Services Minister David Elliott and members of the state's emergency services have today issued a timely reminder to the public to be prepared this summer.
Marine Rescue NSW Commissioner Stacey Tannos, volunteers from Marine Rescue Port Jackson and Director of Operations Andrew Cribb joined the Minister and representatives of the emergency services at the NSW Police Force Marine Area Command base at East Balmain to reinforce the need for safety on the water.
Police staged a mock rescue of a capsized boat to highlight the dangers the summer season can bring.
Mr Elliott said now was the time for communities to gear up and get ready for summer.
"We are very vulnerable to the natural elements in NSW, particularly over summer. Our message is enjoy your summer but take responsibility for your own safety," Mr Elliott said.
"The emergency services are there to make you safe and your family safe."
NSW Police Force Deputy Commissioner Gary Worboys said tragically, at this time of year people made poor decisions that could result in injuries or loss of lives.
"Make good decisions to look after you and your family," he said.
Marine Rescue NSW Commissioner Stacey Tannos said ensuring everyone on board was wearing a lifejacket was the simplest safety precaution boaters could take this summer.
"
Boaters should also Log On with Marine Rescue NSW on their marine radio on VHF Channel 16 or via the free MarineRescue app
," he said. "If you're not back safely as planned, our professional volunteers will launch a search for you."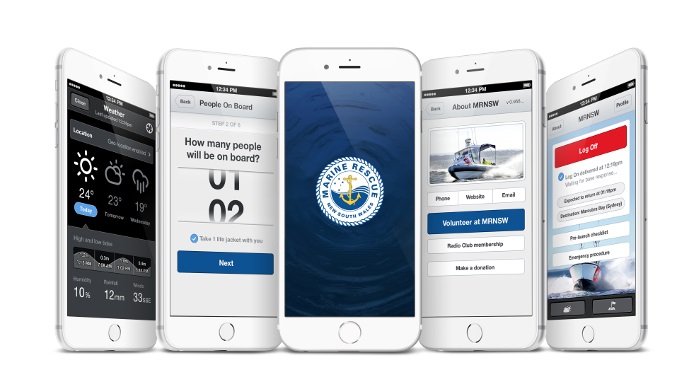 The MarineRescue App provides boaters with a range of valuable safety tools and information that could help save lives in an emergency on the water.
The App connects boaters quickly and simply with Marine Rescue NSW's network of more than 3,000 trained search and rescue experts.
It's the only App that enables you to Log On directly with MRNSW.
Download the MarineRescue App from the App Store or Google play today.
2019 Marine Rescue NSW Annual General Meeting and Board Elections
November 23, 2019: Marine Rescue NSW
The results of the 2019 Marine Rescue NSW Board elections were announced at today's Annual General Meeting, held at the State Headquarters at Cronulla.
Marine Rescue Point Danger member Darcy Henriksen was elected as the new Northern Rivers Regional Director. Mid North Coast Regional Director John Lynch ESM and Hunter/Central Coast Regional Director Jim Wright were re-elected unopposed. General Director Jim Glissan AM ESM QC was also re-elected unopposed.
At the subsequent Board meeting, Mr Glissan was re-elected as Chair of the Board.
Returning officer for the election, MR Botany Port Hacking member Noel Parkinson, said 114 – 37 per cent - of the 307 eligible members in the Northern Rivers Region had voted. Mr Henriksen, who has been a member of MRNSW since 2007 and had 39 years' experience in the Royal Australian Air Force before his retirement, thanked the volunteers for their vote of confidence and said he was honoured and privileged to take on the position of responsibility.
Marine Rescue Point Danger Unit Commander Glenda Ashby was made a Life Member of Marine Rescue NSW.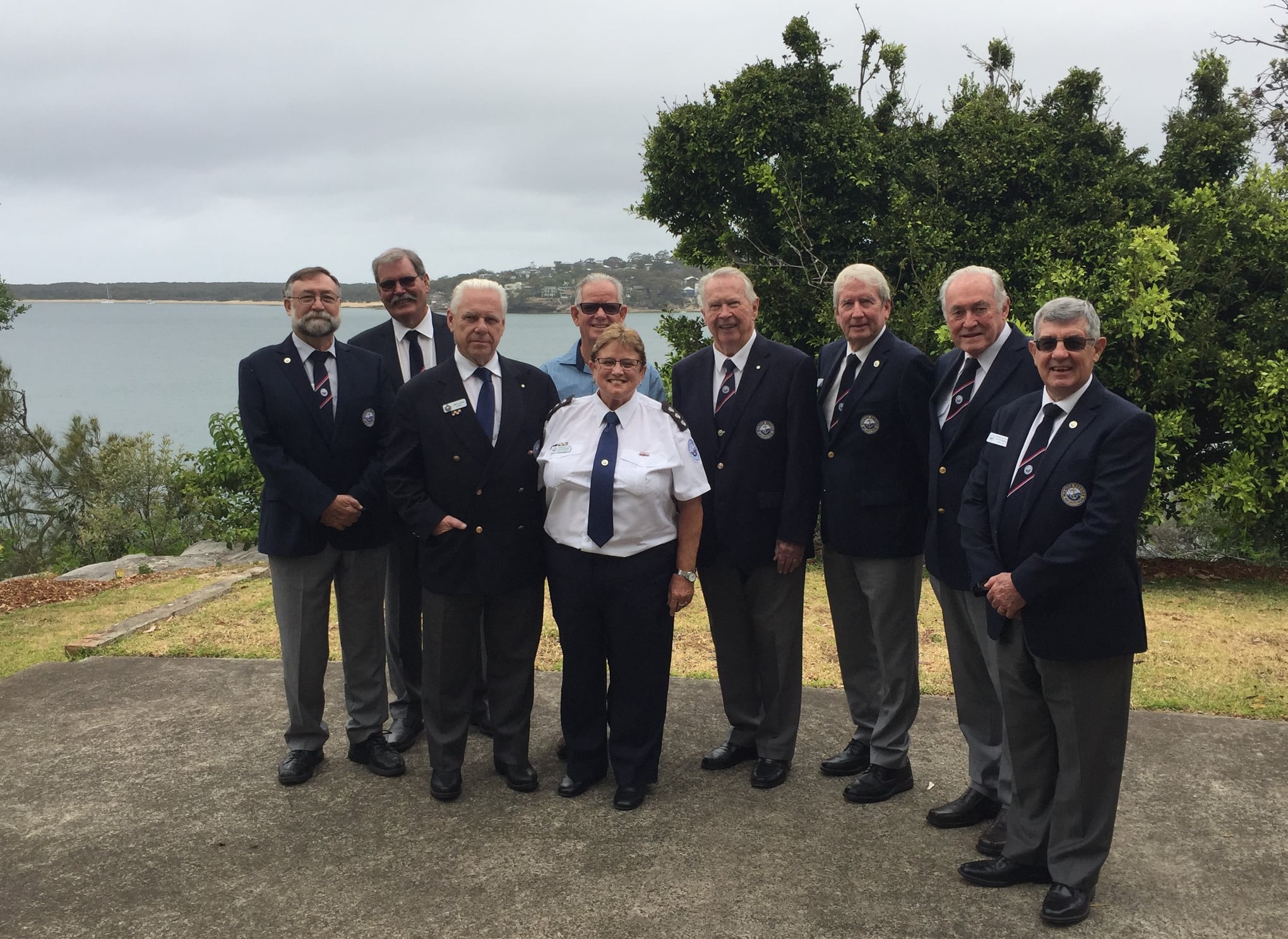 Mr Glissan said Life Membership was the highest accolade the organisation could bestow and congratulated UC Ashby on her 20 years' service, first in Volunteer Marine Rescue Queensland and then as part of Marine Rescue NSW.
"You're a shining light and the kind of example we went to set to other members," he said.
"We're very grateful for the work Glenda has done. She promotes our volunteers, well beyond the unit and has contributed to the organisation as a whole.
Mr Glissan said UC Ashby had established strong working relationships with organisations both within NSW and across the border with Queensland agencies.
He said she had first run the unit's fundraising souvenir shop before progressed through positions including Assistant Treasurer, Administration Officer, Deputy Unit Commander and Unit Commander.
"Glenda's long-term commitment and devotion to the wellbeing of the members has established the Point Danger operation as financially solid and professional and she puts a lot of work in at the coalface at unit, too," Mr Glissan said.
Commissioner Stacey Tannos ES M outlined the organisation's achievements over the 2018-2019 financial year.
He said MRNSW had performed about 2,700 rescues, of which around 820 were in response to life-threatening emergencies, throughout the year.
He thanked the organisation's 3,000 volunteers for their hard work, commitment and willingness to accept change and adopt increasing technology.
"We all have one goal – to grow the organisation and provide a safety net for the boating community and I believe we do that extremely well," he said.
He thanked the staff for their contribution, saying more staff were soon coming on board to support the delivery of new communications, vessels and facilities funded from the $37.6 million in additional funding for MRNSW announced by the State Government in January, including the establishment of the new Lord Howe Island unit.
"This time next year we hope to have the unit operational, with a base built, volunteers trained and a boat in place," he said.
He said the additional Government investment had freed up existing capital for exciting new projects in 2020. Partner at Grant Thornton Audit James Winter told the AGM he had recognised a continued improvement in the quality of work and professionalism that had continued in the financial year.
He said it was solid, steady performance and he had no concerns about the organisation from an audit perspective.