September 23 - 29, 2018: Issue 377
Manly Warringah Netball Association hosts All Ability Netball Championship
Manly Warringah Netball Association hosted an All Ability Netball Championship on Sunday 9th September. 90 girls from NSW and one team from South Australia played in either a competitive stream or a skills session.
The All Abilities Championship aims to bring together All Abilities netball teams and individual participants from Netball Associations across NSW in a spirit of inclusion and friendly competition.
Exclusively for players with a disability, the Championship provides an opportunity for teams to showcase their skills and compete for the Championship trophy. Individual players are invited to participate in the Skills Development program or nominate to combine with players from other Associations to form a team where possible.
Supported by current Manly Warringah Representative players and local club volunteers the day was a huge success. The level of netball was very high. All teams showed vast levels of improvement throughout the day.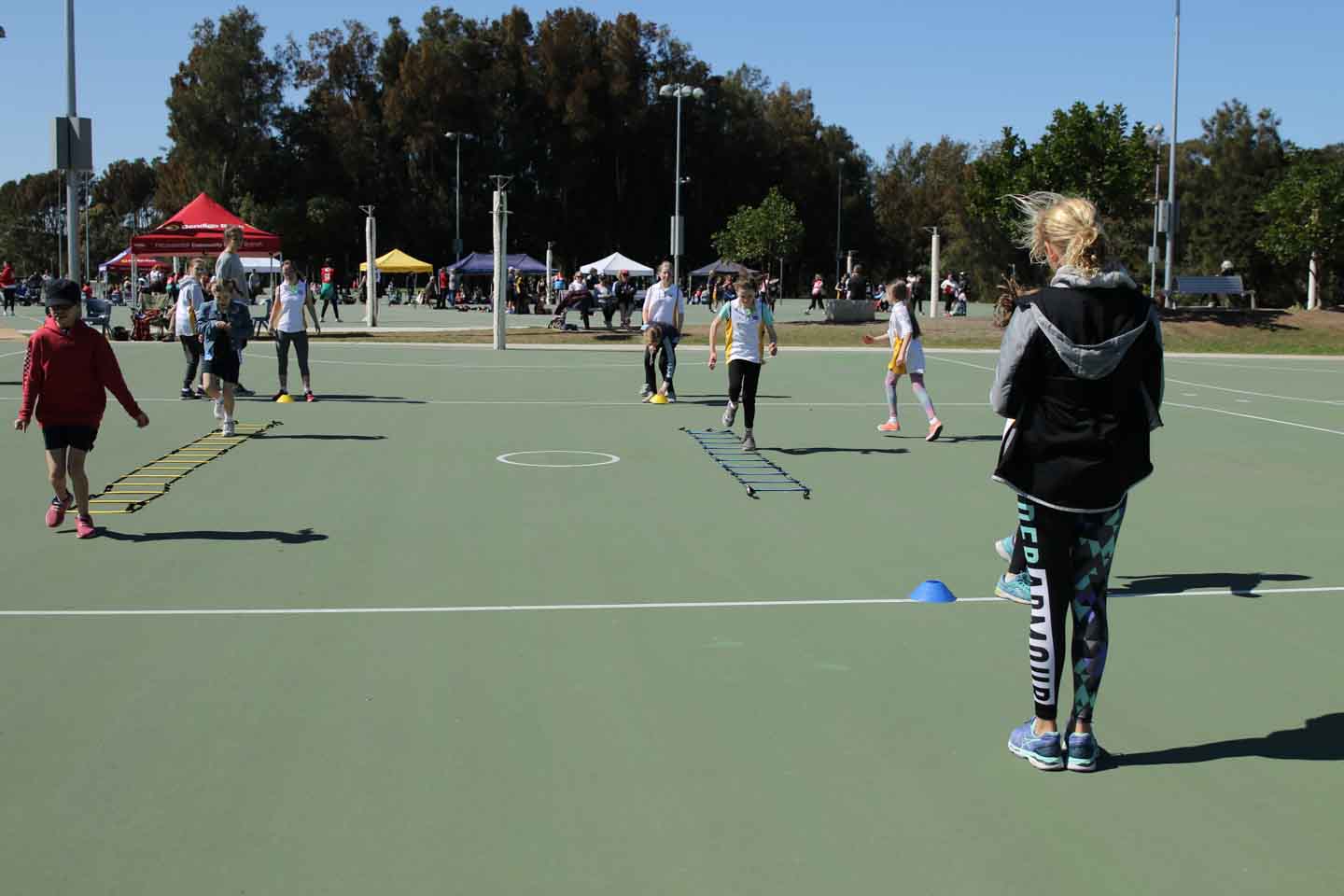 Ku-ring-gai Allstars1 met South Australia Special Olympics in the Grand Final. This was watched by all players and supporters and was played in a highly competitive manner. The winners trophies were won by a very excited Ku-ring-gai team who relished the opportunity to play in a Grand Final.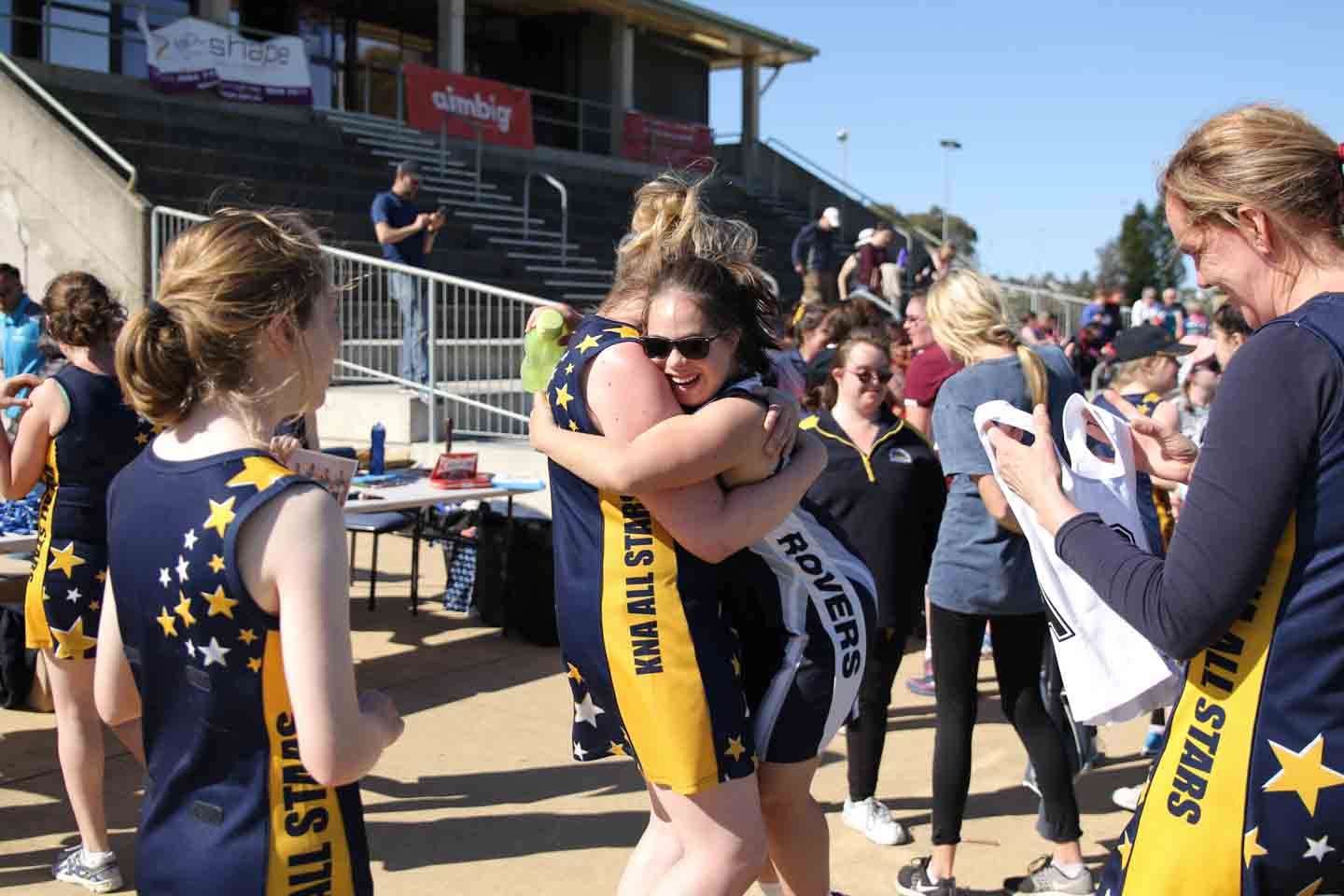 Their coach, Deb Frost, said "it was the the first time ever my players had played in a serious grand final for a trophy.It was such a thrill for them."
It is hoped that the carnival will become a permanent fixture on the netball calendar.
Above and below run some photographs taken on the day. Thank you to Netball Australia for providing a photographer to capture the great fun had by all.
KIM BUCKINGHAM
Vice President
MWNA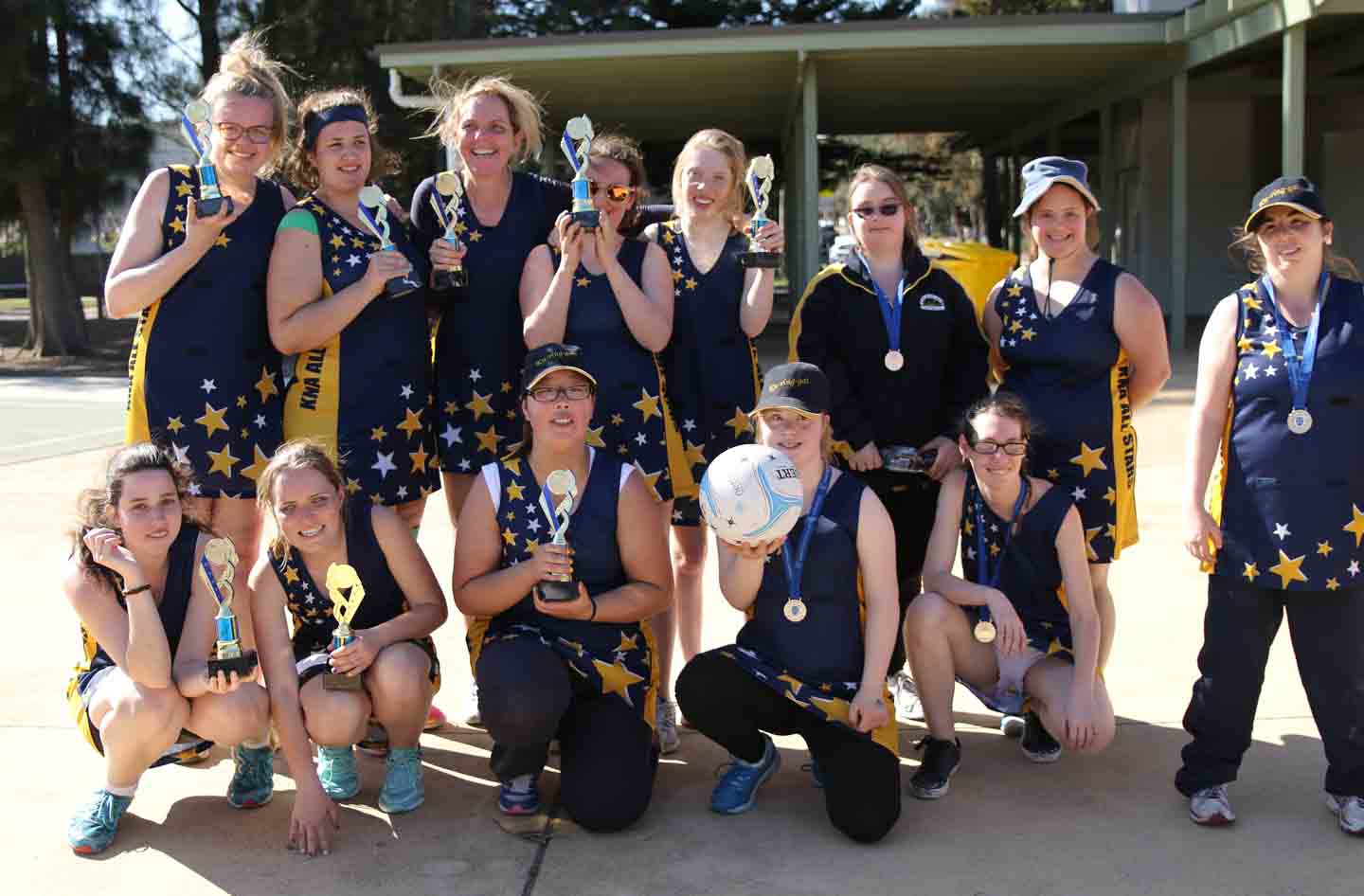 The Ku-ring-gai Allstars1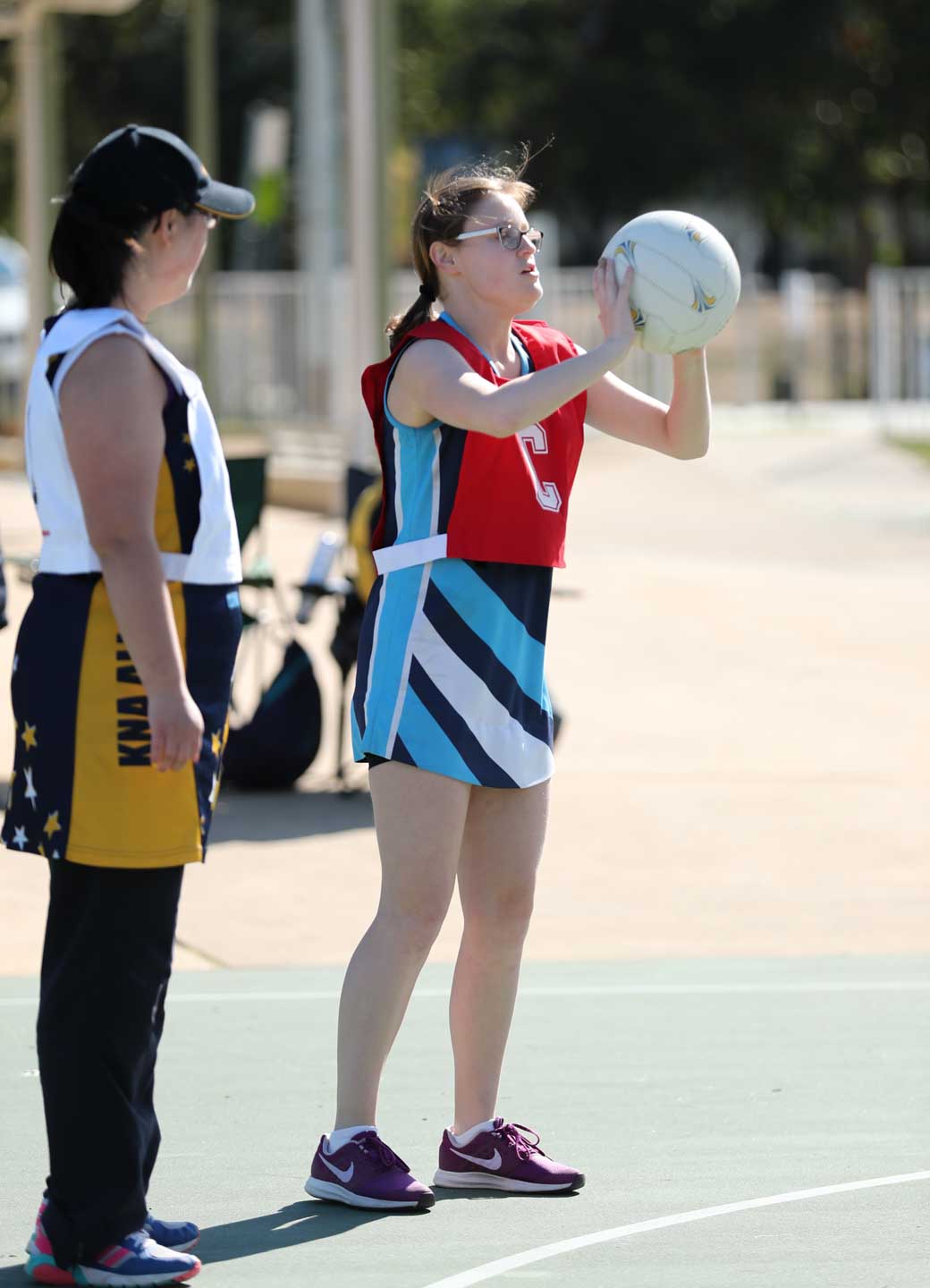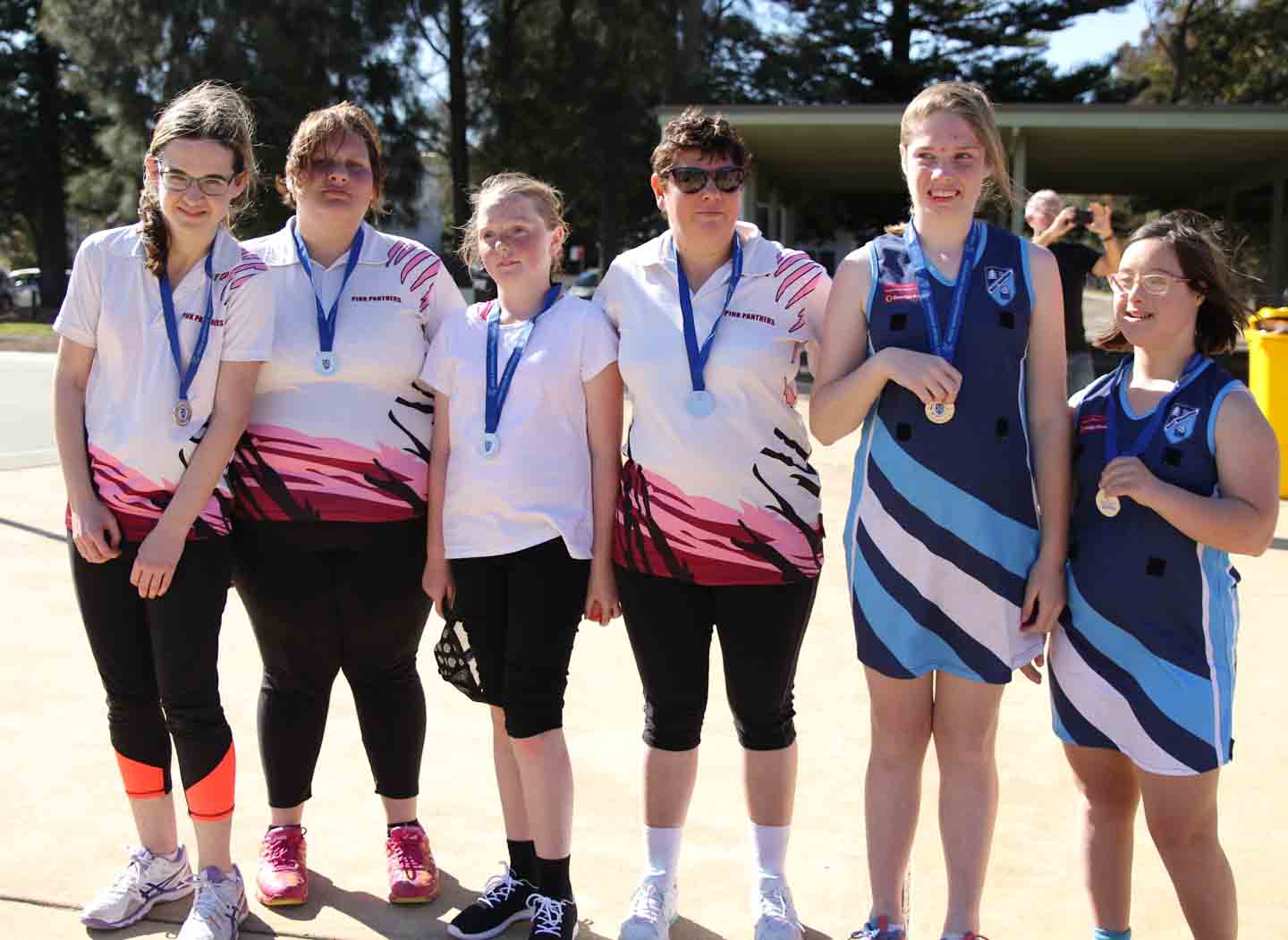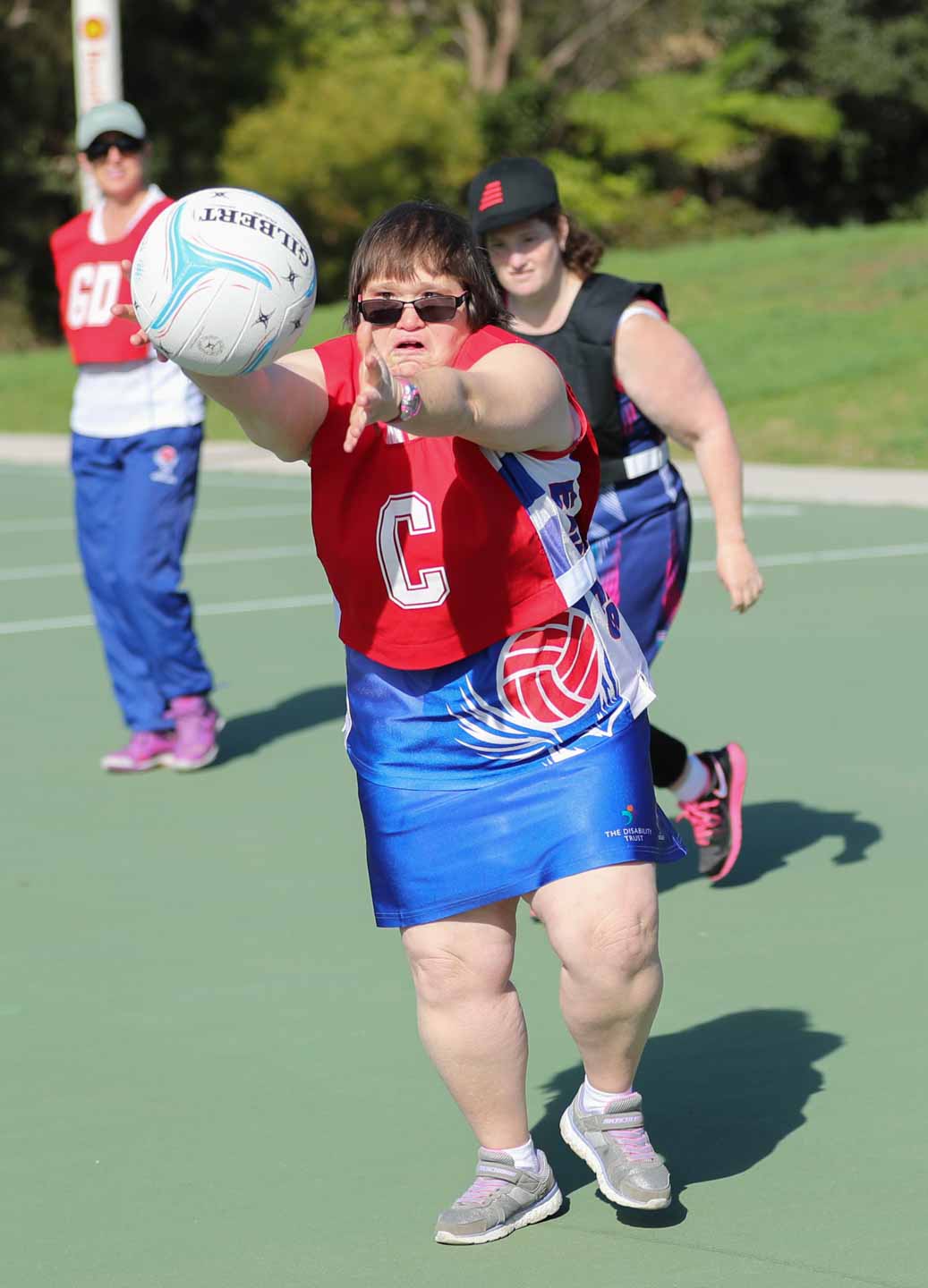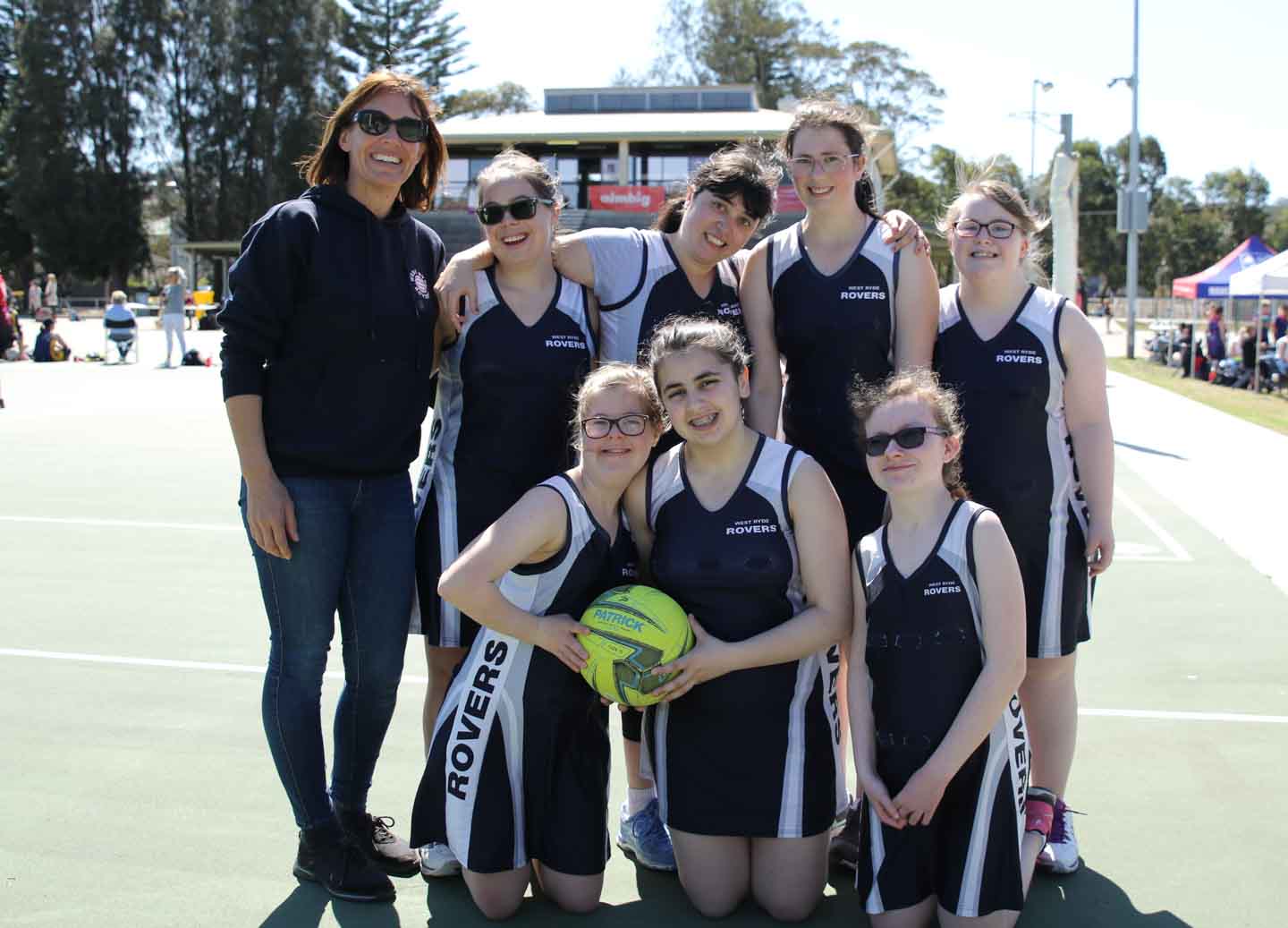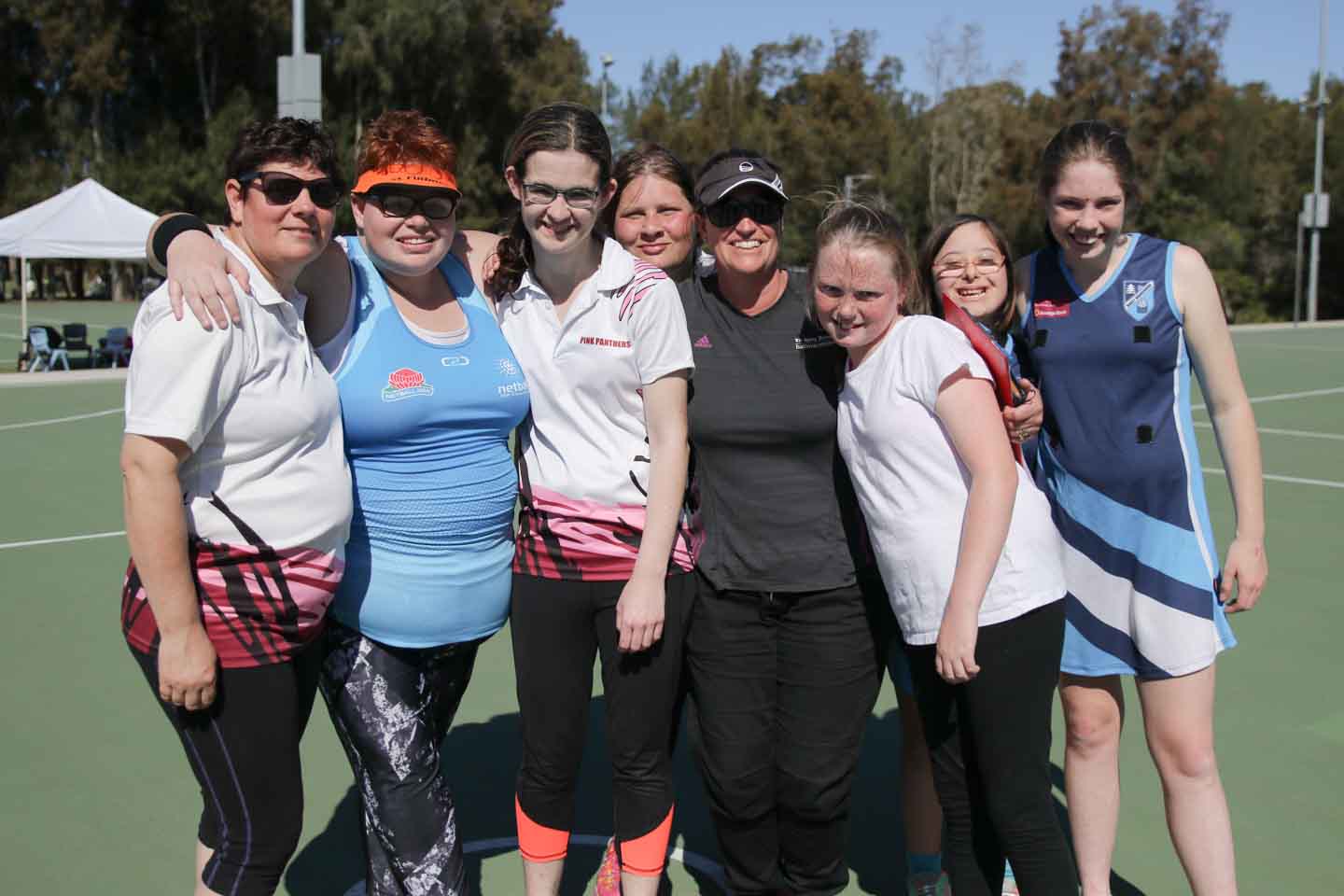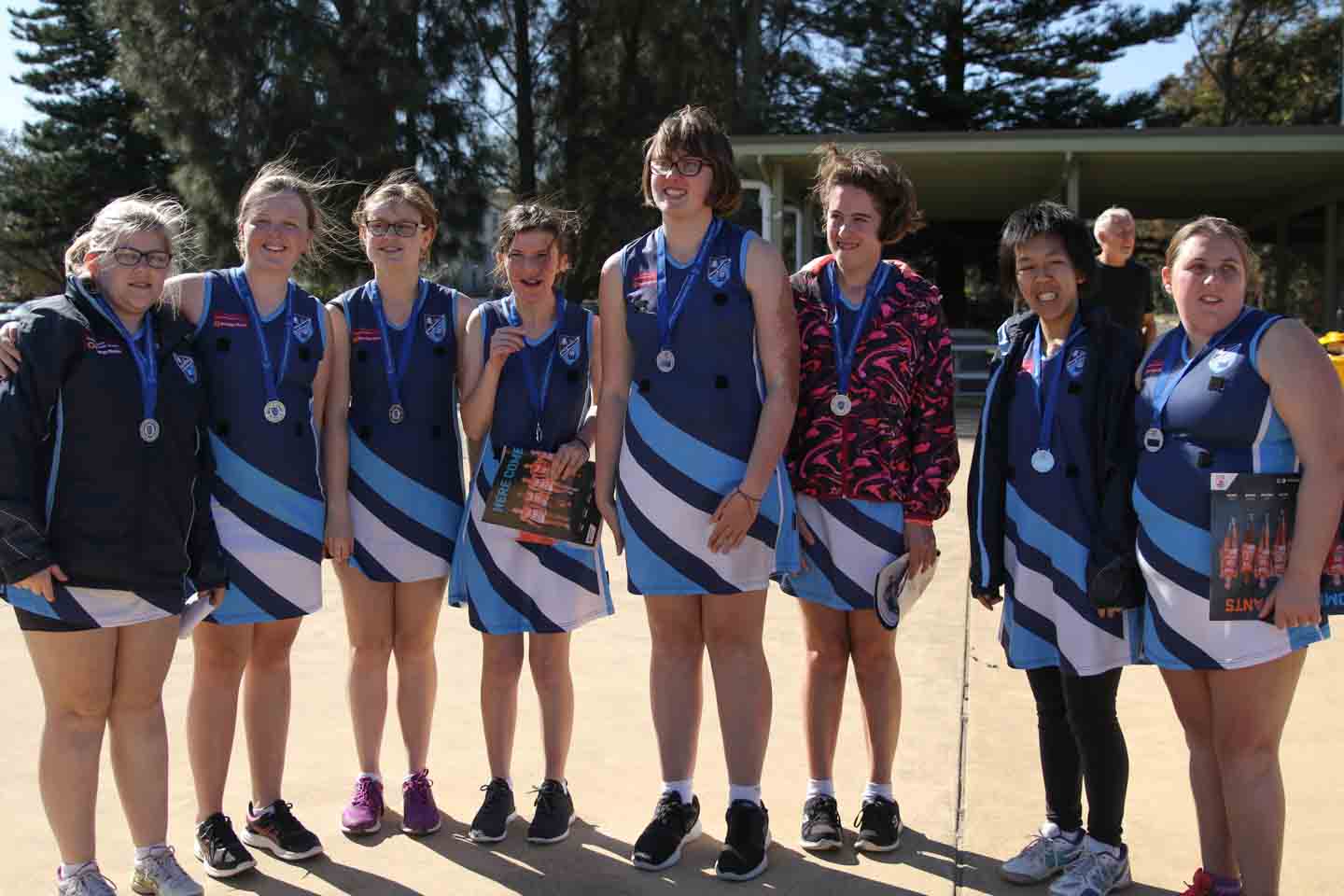 MWNA All Abilities information
HISTORY
In 2009 MWNA started an All Ability program with a small group comprising mainly high school-aged girls with a physical disability.
Since then the program has grown to include girls with a physical or intellectual disability and now includes a junior program for girls as young as eight.
Registered players from within the local netball Association volunteer each week to play against the girls in the junior program, creating friendships amongst players and their families in a supportive inclusive environment.
"The Association was approached by the Cerebral Palsy Alliance to run some form of netball activity and decided that the best experience for all our girls would be to run an all abilities netball group on Saturday during our winter comp when our other players are playing their matches," Association president Jane Hauser told the Netball Australia website.
"We positioned the game to be at the same time as the peers of the kids in the all ability group and encouraged our club players to be netball buddies with the girls on court.
"The program has been led by Kim Buckingham, who has a long history playing netball, has daughters playing and is passionate that all ability kids have the opportunity to enjoy playing netball too."
In 2014, two NSW inclusion champions were included in the winner's list for the inaugural Australia Post One Netball Community Awards, which recognise those in our community who go above and beyond to make the sport of netball accessible to everyone.
Manly Warringah Netball Association and Guildford Leagues Knights Netball Club were amongst five winners, announced by Netball Australia in October. The winners were chosen by a panel of judges, and as such earned the opportunity to receive a visit from one of the One Netball Ambassadors who presented them with their prize pack, including a one-on-one training session.
Manly Warringah Netball Association were selected for their All Abilities netball program that supports people with an intellectual disability, and on Tuesday 4 November received a special visit from Australian Diamond and former NSW Swift-now Queensland Firebird, Rebecca Bulley.
We have been fortunate enough to have had a PWD team play in our Competition games since 2016. We look at this as a great opportunity for everyone involved – the PWD team, the teams they play with and the game officials on these games.
Each year the MWNA Grading Sub-Committee places this team where they feel they would benefit most.
Find out more by visiting: mwna.nsw.netball.com.au