May 27 - June 2, 2018: Issue 361
Manly Art Gallery & Museum Makes Appearance In New Midnight Oil Doco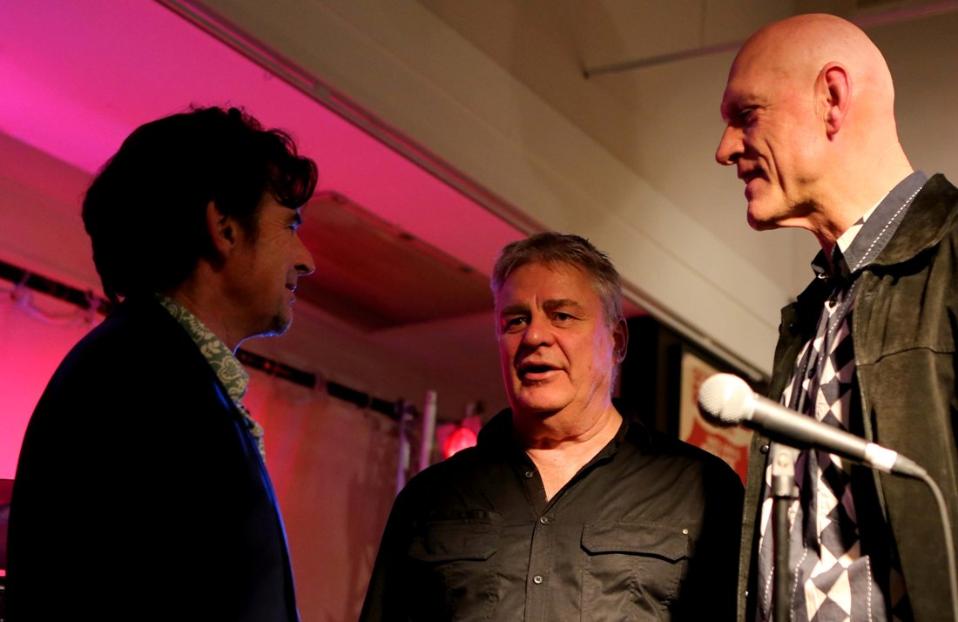 Midnight Oil 2014: Ross Heathcote, Peter Gifford and Peter Garrett
Manly Art Gallery & Museum makes appearance in new Midnight Oil doco
Manly Art Gallery & Museum makes a cameo appearance in a major new documentary about one of the world's most inspirational rock bands, Midnight Oil.
Director Ray Argall's new documentary Midnight Oil 1984 opened in cinemas on 10 May for a limited season around Australia.
The film features previously unseen footage of the band in the years when they became Australia's most iconic group while also balancing Peter Garrett's first foray into politics.
The documentary opens; however, with footage shot in Manly Art Gallery & Museum at the time of its acclaimed record-breaking 2014 touring exhibition, The Making of Midnight Oil.
Other glimpses of the Northern Beaches include sequences showing Peter Garrett visiting Manly High School and a local youth centre in 1984, campaigning on behalf of the Nuclear Disarmament Party.
Developed by the Gallery's Ross Heathcote in collaboration with Midnight Oil drummer Rob Hirst, The Making of Midnight Oil examined the band's impact on social and cultural history across a 40 year period.
The exhibition showcased rare and iconic items, including stage props, instruments, protest banners, handwritten lyrics, photographs and posters sourced from public and private collections as well as the band's own archives.
From their beginnings in the 1970s on the pub circuit of Sydney's Northern Beaches, Midnight Oil went on to win audiences across the world with their fierce commitment to environmental, social, anti-war and indigenous rights issues.
With nearly a dozen songs on the Billboard charts and their album Diesel and Dust topping the list of 100 Best Australian Albums Of All Time, Midnight Oil were not only a musical force to be reckoned with, but a band whose conscience resonated with audiences not just in Australia, but in the USA, Canada, South America, South Africa and across Europe.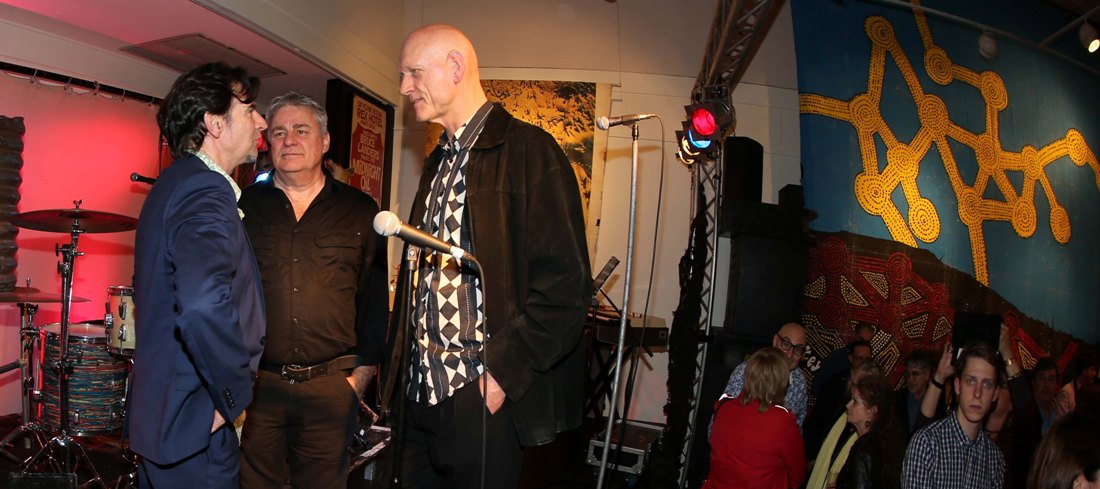 The band members' hearts and souls, however, remained firmly anchored in the Northern Beaches.
The Making of Midnight Oil exhibition drew record crowds to Manly Art Gallery & Museum between June and September 2014 before touring to major cultural venues and regional galleries in New South Wales, Victoria, Queensland and the ACT over a three-year period.
The documentary 'Midnight Oil 1984' offers audiences the chance to see the band up close and personal on the big screen for the first time.
Report from Northern Beaches Council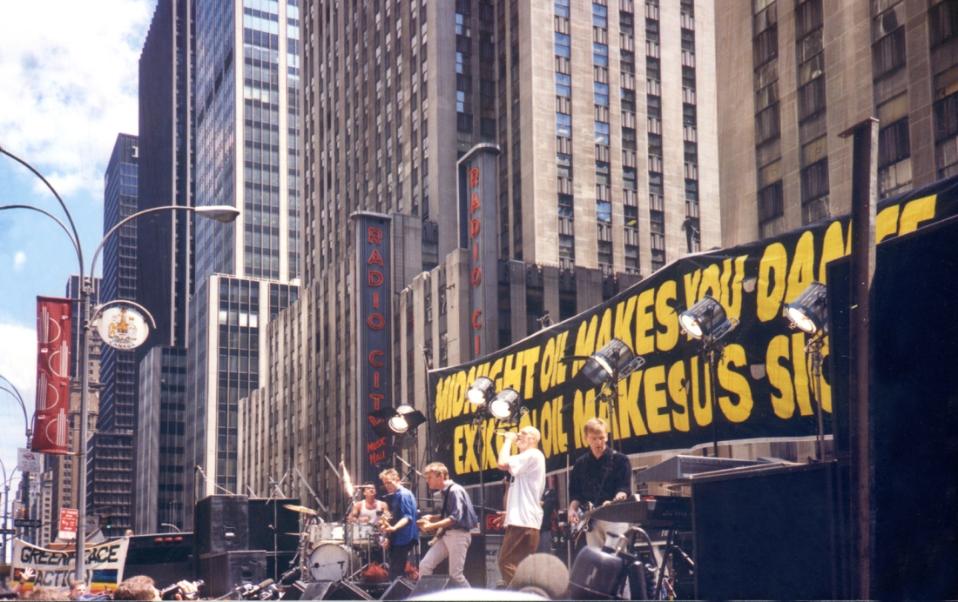 Midnight Oil Black Rain Falls - Live!