July 18 - 24, 2021: Issue 502
Mackellar Matters Report Released: residents want climate action, more political accountability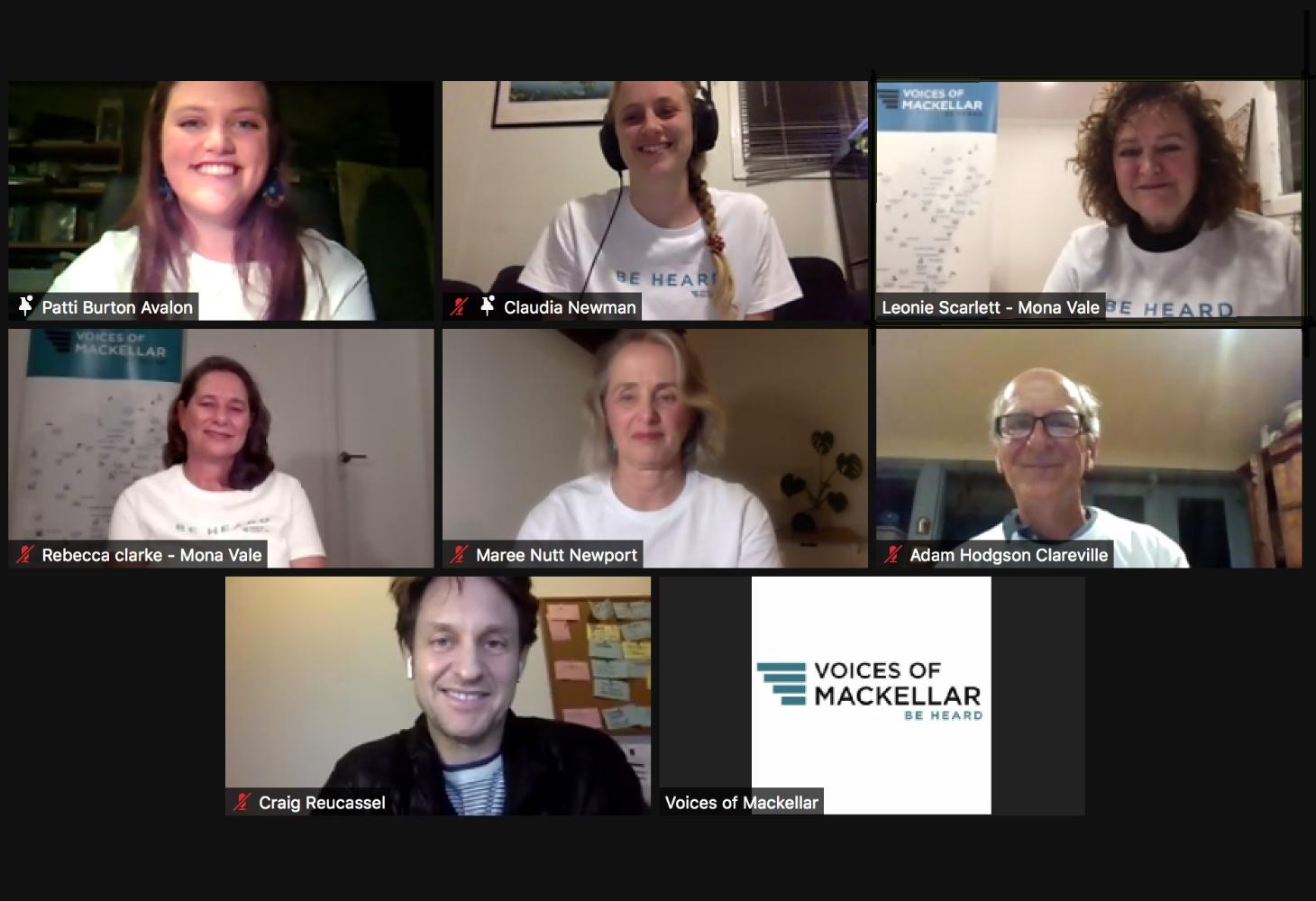 Residents living in the federal electorate of Mackellar on Sydney's Northern Beaches increasingly doubt the political process can deliver solutions to pressing environmental and social challenges at local or national levels, according to a major new report released on Thursday, July 15.
People living in this blue-ribbon seat want the government to take more climate action, to curb the power of lobbyists and political donors, and to be more politically accountable. These were the findings, according to the Mackellar Matters Report released by community organisation Voices of Mackellar at their online report launch last night.
With over 150 attendees, the community group was joined by Craig Reucassel (The Chaser, War On Waste), who is about to make his debut as a director of the forthcoming feature documentary, Big Deal, which is a wake-up call about the frightening extent to which money has infiltrated politics in Australia. Reucassel spoke about the 'tug of war' in politics, between corporates/lobbyists and community groups, which tend to get left behind.
"Groups like Voices Of Mackellar are essentially about getting a mass of people in the area to strengthen that other side of the tug of war, to even it out."
The Report was compiled over a six-month period (November 2020 to May 2021), whereby the Voices of Mackellar team listened to and recorded the opinions of more than 430 Mackellar residents on a range of subjects.
Using the Kitchen Table Conversation (KTC) format developed by the Victorian Women's Trust and used by other 'Voices' organisations, groups of between three and ten residents met for up to two hours to talk through a predetermined series of questions. Others responded to the questionnaire online.
Residents expressed a lack of confidence in the federal political process and a level of discontent with their representation, says Voices of Mackellar President Leonie Scarlett.
"People are worried about losing the sense of community they have here on the Northern Beaches," says Ms Scarlett. "They fear rapid change is affecting their quality of life."
"At the national level, residents feel strongly that not enough is being done to mitigate the effects of climate change. And there is a feeling that Australia is becoming a less egalitarian society," she says.
"Gender equality and indigenous equality were also top of mind for many residents," she says.
The Mackellar Matters Report canvasses residents' opinions on a range of issues at the federal, state and local government level. Many of the top issues of concern, such as social and indigenous equality, climate change, long-term economic planning, tax reform and aged care, fall under the auspices of the Federal Government.
Download the Mackellar Matters Report - PDF, 4.6 MB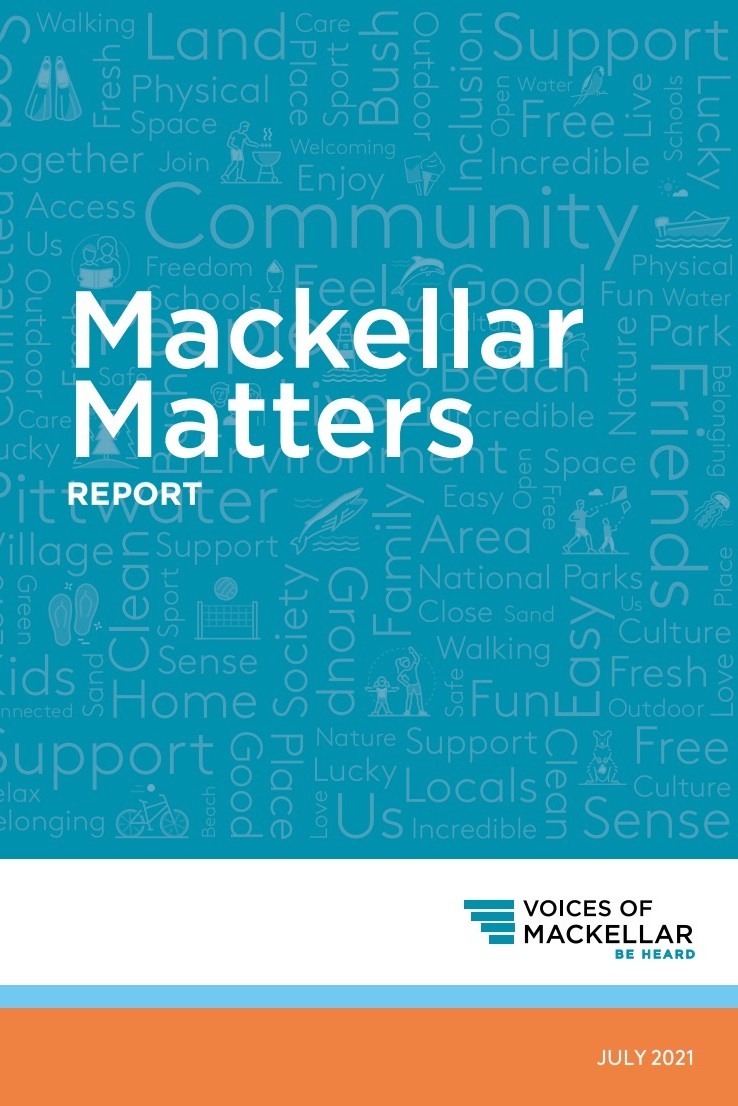 Further Information
Voices Of Mackellar was initially inspired by how the Voices For Indi and the Voices Of Warringah groups led to increased citizen engagement in the democratic and political processes in these federal electorates.
The organisers of Voices of Mackellar are volunteers from the Mackellar electorate who believe in strong, healthy and local consultation about federal issues. The group is not aligned with any political, religious or commercial organisation. It is supported by donations from individuals.
Mackellar covers an area from Palm Beach, south to Dee Why and west to Duffys Forest. It includes the suburbs of Avalon, Bayview, Beacon Hill, Belrose, Bilgola Plateau, Church Point, Clareville, Collaroy, Cottage Point, Cromer, Davidson, Dee Why, Duffys Forest, Frenchs Forest (part), Forestville (part), Ingleside, Ku-Ring-Gai Chase, Mona Vale, Morning Bay, Narrabeen, Narraweena, Newport, Oxford Falls, Palm Beach, Scotland Island, Terrey Hills, Warriewood and Whale Beach.
The seat of Mackellar, currently held by Liberal MP Jason Falinski, was first contested at the 1949 federal election and has been held by the Liberal party ever since, with the exception of two months.