October 15 - 21, 2017: Issue 333
PILOT PROJECT PUTS MICRO PLASTICS IN THE SPOTLIGHT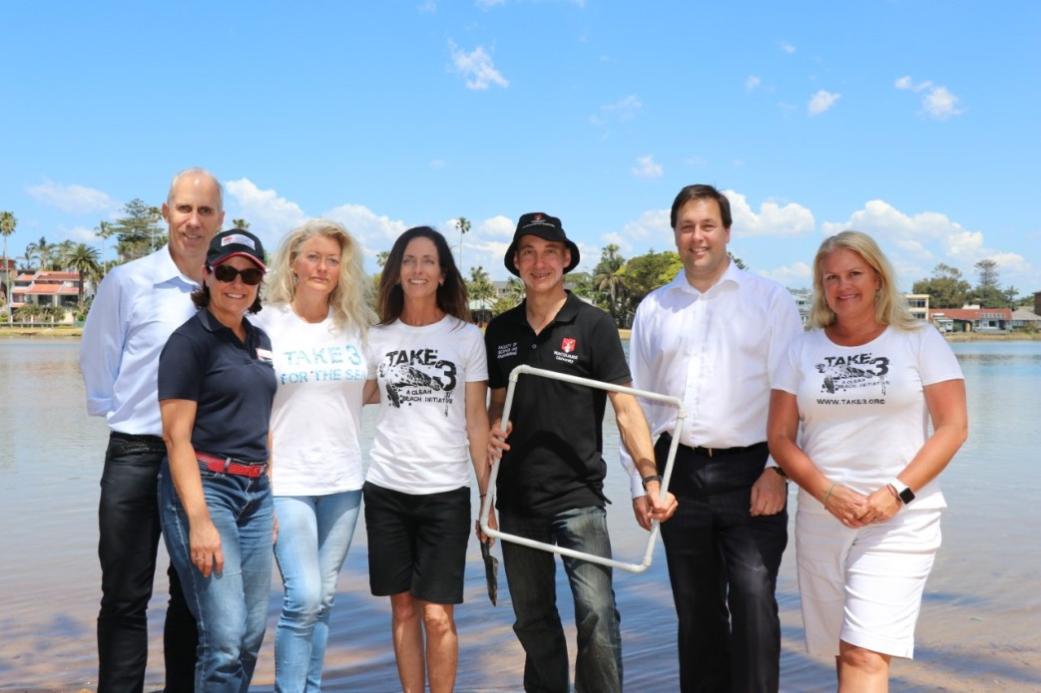 David Green, Mareen Whelan, Roberta Dixon-Valk, Amanda Marechal, Scott Wilson, Jason Falinski, MP for Mackellar and Michelle Blewitt - Photo courtesy Greater Sydney Local Land Services
PILOT PROJECT PUTS MICRO PLASTICS IN THE SPOTLIGHT
10 October 2017
A NEW pilot project on the Northern Beaches will use a citizen science approach to monitor micro plastic levels in local waterways.
Micro plastics are tiny pieces of plastic, less than 5mm, which can end up in our waterways from the breakdown of various plastic items, including plastic fibres shed from clothing.
This morning, Federal Member for Mackellar, Jason Falinski, officially launched the What's in our Lagoons? at the Narrabeen Lagoon this morning.
Funded by Greater Sydney Local Land Services through the National Landcare Programme, the $30,000 project will be delivered by Take 3 in partnership with Macquarie University's Litter Lab.
Mr Falinski said the project would be trialled in two regions including the Northern Beaches locations of Manly, Curl Curl, Dee Why and Narrabeen Lagoons.
"Survey kits will be developed to sample and analyse surface sediments for micro plastics in partnership with local high schools and the Department of Education and Communities Environmental Education Centre," he said.
"It is fantastic to see funding going to such an important and innovative project in our local area."
"Involving the community in tackling vital environmental issues is proving to be very successful, so I am very happy to say the Federal Government has extended the National Landcare Program over the next five years with a further $1 billion commitment."
Greater Sydney Land Services manager Bill Dixon said local Northern Beaches volunteers and school kids will be trained in the collection of micro-plastics using steel sieves as well as how to identify findings through microscopes.
"They will then be taught how to record the data using a special program known as the Australian Marine Debris Database," explained Mr Dixon.
"This monitoring program will help us better understand the role of micro plastics in our local waterways and the impact they can have on local wildlife," he said.
Since February 2015, Greater Sydney Local Land Services has provided over $1.2 million of National Landcare Program funding to community projects.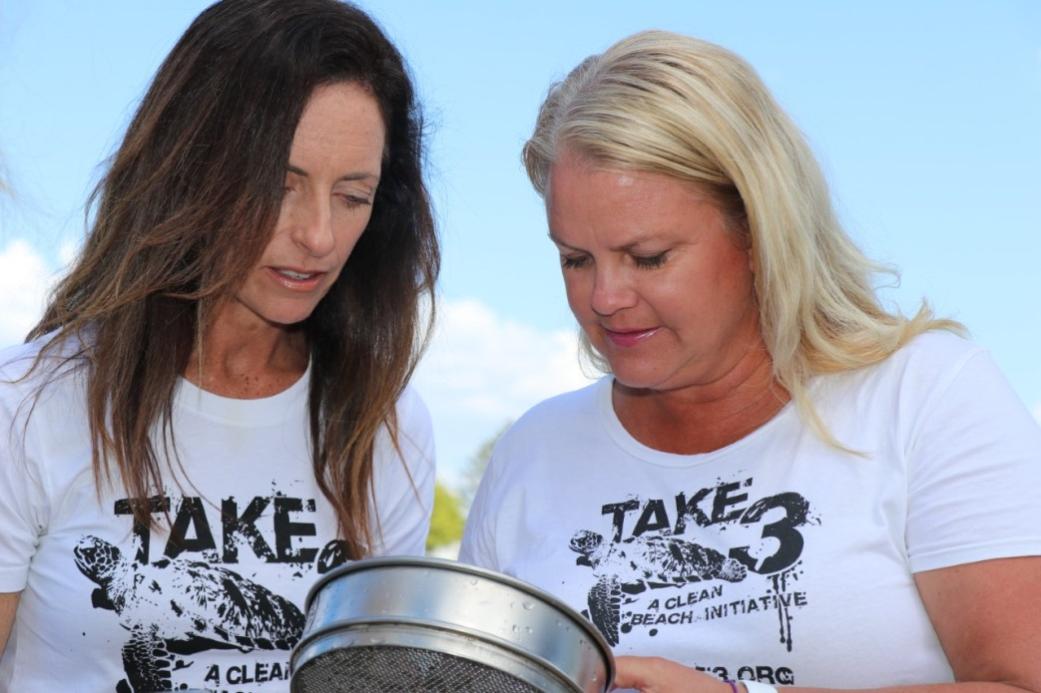 Amanda Marechal & Michelle Blewitt from Take3 - Photo courtesy Greater Sydney Local Land Services