August 2 - 8, 2020: Issue 460
First MC38 Regatta Win For Swish - Pittwater's Winter 2020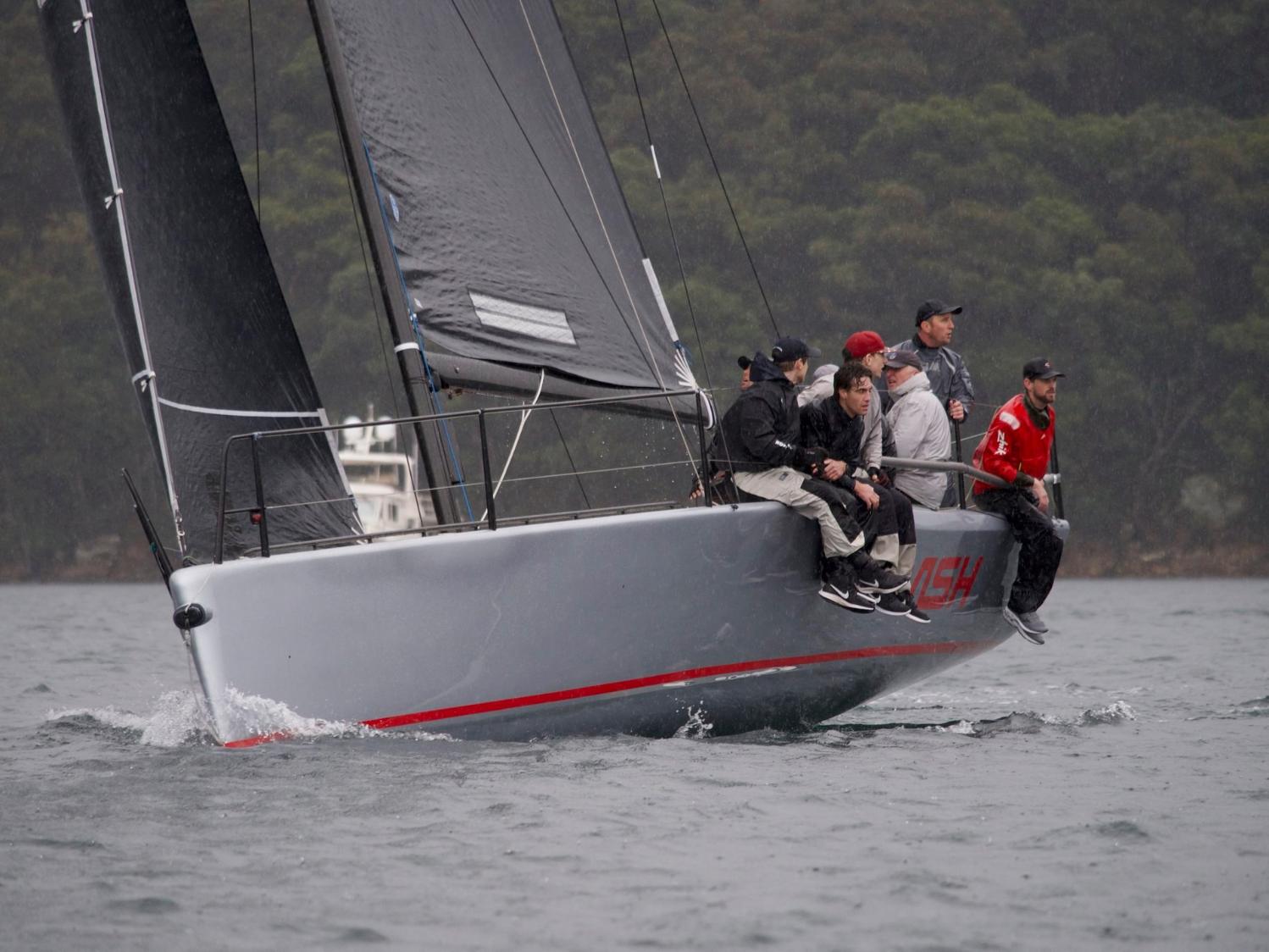 Steven Proud's winning Swish team on day 2 Act 4 - photo by Tilly Lock Media
Event: MC38 2020 Season Act 4, July 25-26 hosted by the Royal Prince Alfred Yacht Club with racing on Pittwater
Close to two years of shooting for a MC38 one design class top result finally yielded Steve Proud's Swish team the main prize, on dreary Pittwater in the shortened five-race Act 4 winter pointscore.
"We've had a couple of thirds before but this is our first regatta win; we've been chipping away for nearly two years and it's finally starting to come together," a grinning Proud said back at the conducting club, the Royal Prince Alfred Yacht Club.
"We've got a really good bunch of sailors. Sometimes you just have to settle down and play your own game, and not let the nerves and everything going on around you get to you. It never lets up in that fleet. Opportunities come to you and take advantage of them; that's how we played it today," Proud added.
The Middle Harbour Yacht Club skipper named his team one by one, a special mention going to longtime tactician Billy Sykes. "Billy has been with me from the start, he's put a great team together. We've got some excellent sailors. Nobody's putting tickets on themselves; we just get out there and do the job."
A second by two points for John Bacon's Dark Star - looking resplendent following a recent makeover in Newcastle - is a great result for the local team. "We're really happy and I'm really pleased for Steven, Billy and the Swish team - they have worked so hard," Bacon acknowledged.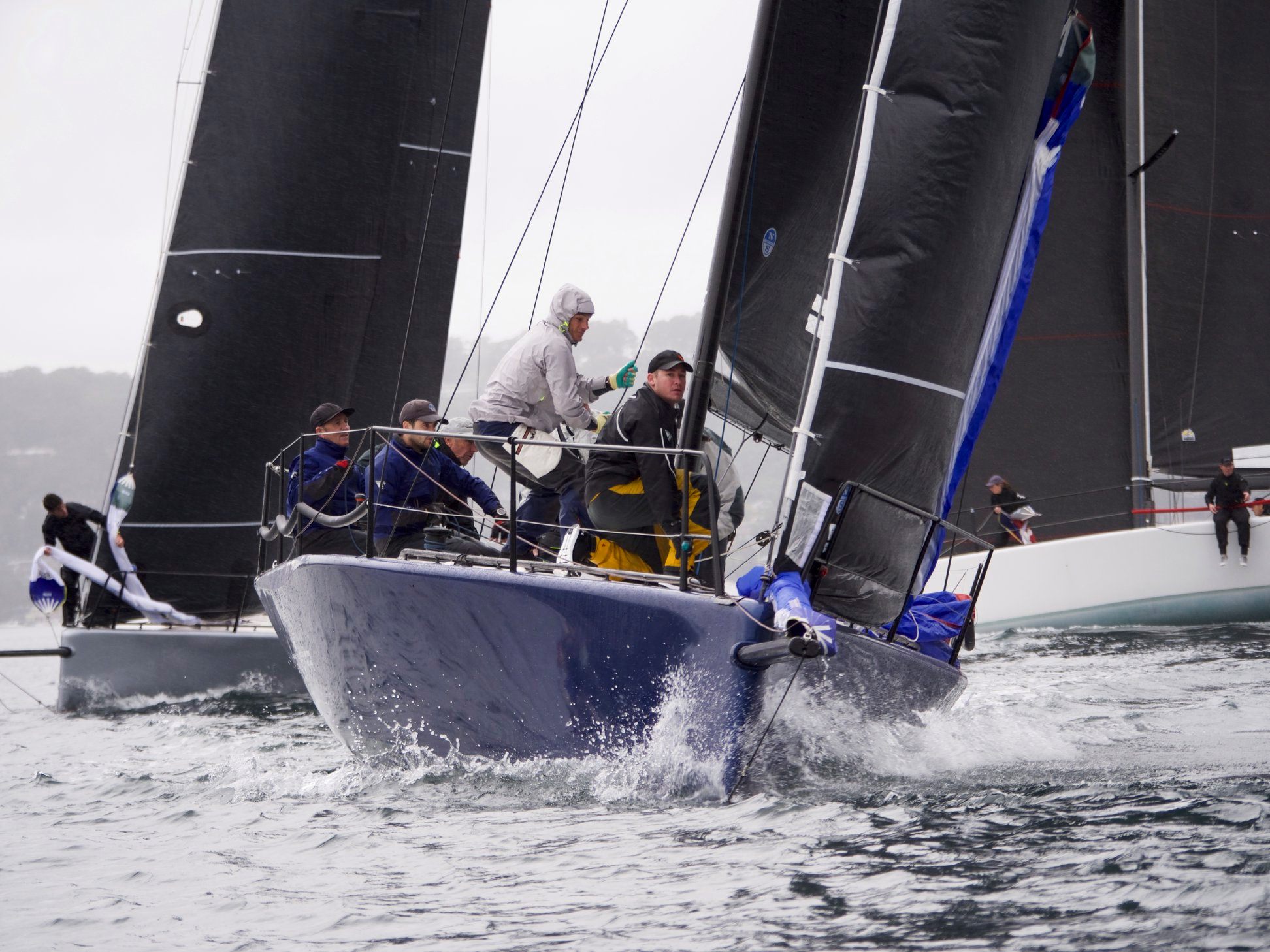 MC38 Act 4 Dark Star ready to hoist - photo by Tilly Lock Media

Most Valuable Player of the series goes to Dark Star's mainsheet Darren 'Twirler' Jones, who heads home to South Australia for his second quarantine stint in as many months, following a MC38 weekend regatta. "He's done 28 days in quarantine for the Dark Stars," Bacon pointed out.
"Things were supposed to be open this time," rued Jones. "It's no problem, I just get the dirt bike out and ride around the property. I went back home after the last series for three weeks, had one week out of quarantine then back up to Sydney. Now I'm back home for two more in isolation. I'm feeling a little institutionalised!"
Third in Act 4 went to Lazy Dog, Shaun Lane and Quentin Stewart's MHYC team who opened day two with a bullet off Mackerel Beach on Pittwater's western shoreline, then slid back in the rankings when the track was shifted to an area known as 'big pond', the expanse north of Scotland Island.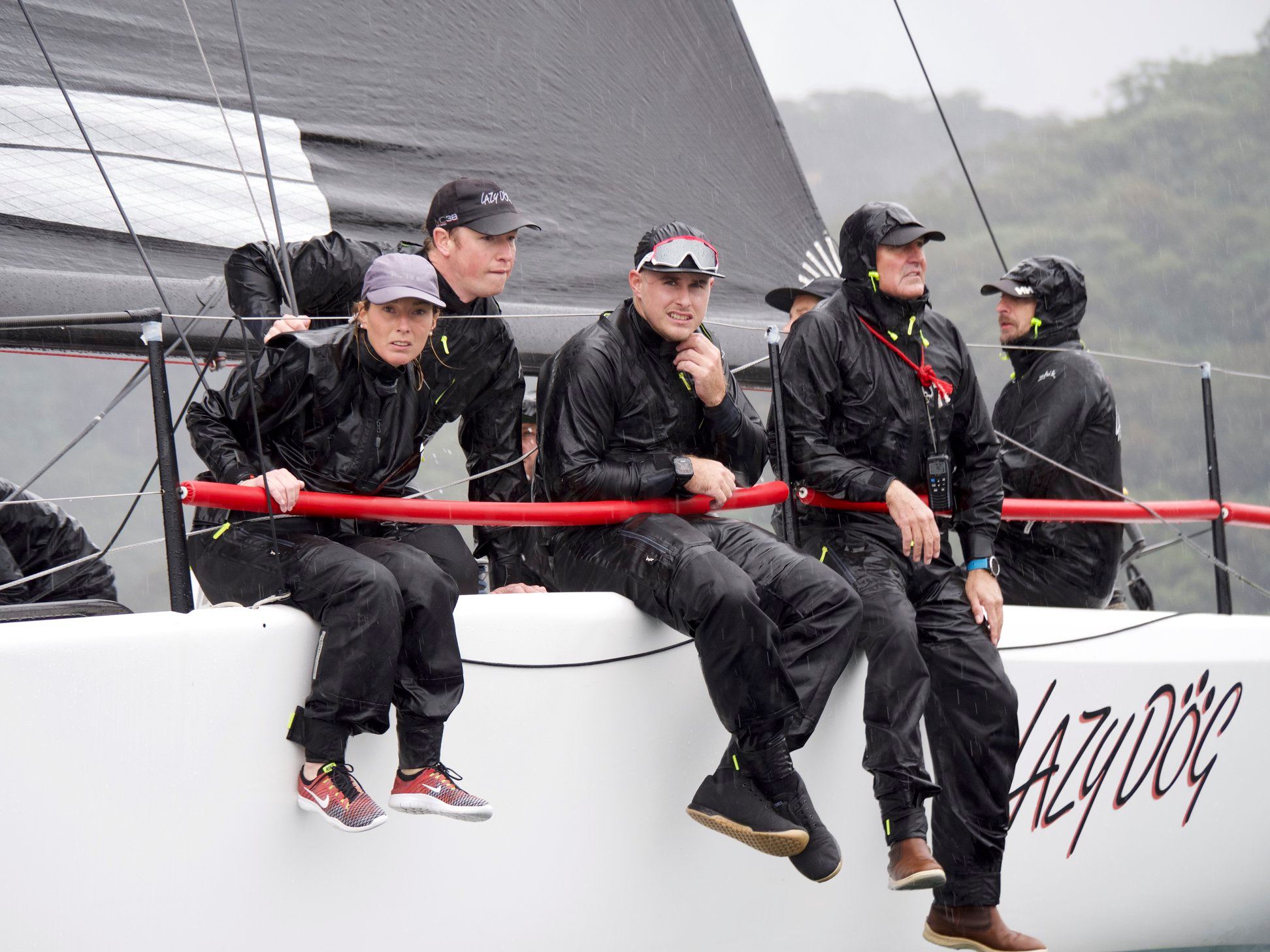 Wet dogs - Lazy Dog 3rd overall - photo by Tilly Lock Media

A south-moving and deepening low pressure system brought heavy rain and changeable breeze to the fleet on Sunday July 26, mostly south swinging to an easterly flow, 8-10 knots. On the verge of a fourth and final race, an attempt to make up part of Saturday's two race shortfall, the heavens opened. The downpour reduced visibility and played havoc with the wind, RPAYC race officer Steve Merrington deciding another start was optimistic, and the cold and saturated had probably had enough.
Next on the calendar is Act 5 over the weekend of September 26-27 hosted by the Royal Sydney Yacht Squadron on Sydney Harbour.
By Lisa Ratcliff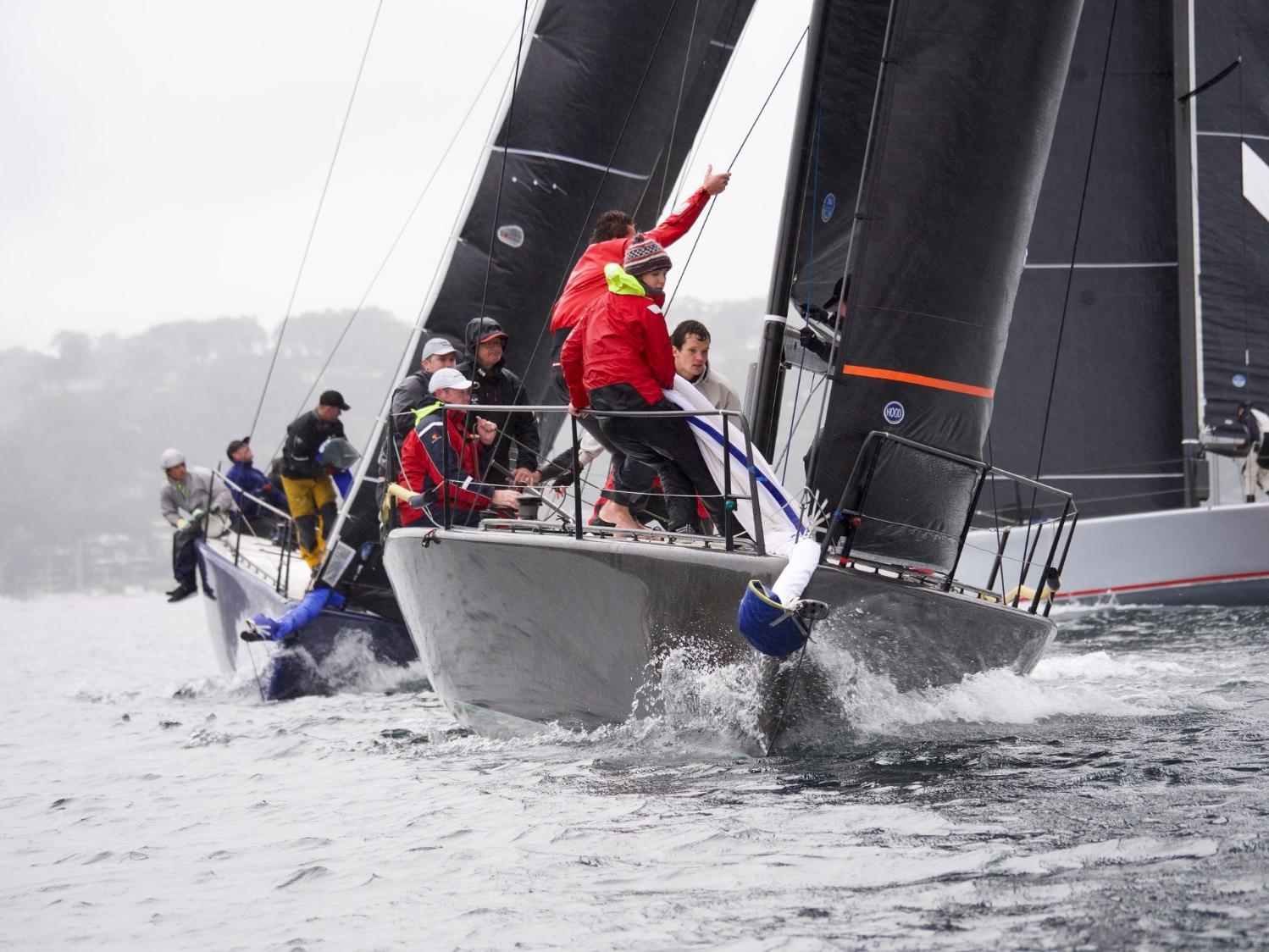 MC38 Act 4 Easy Tiger leads around the top mark - photo by Tilly Lock Media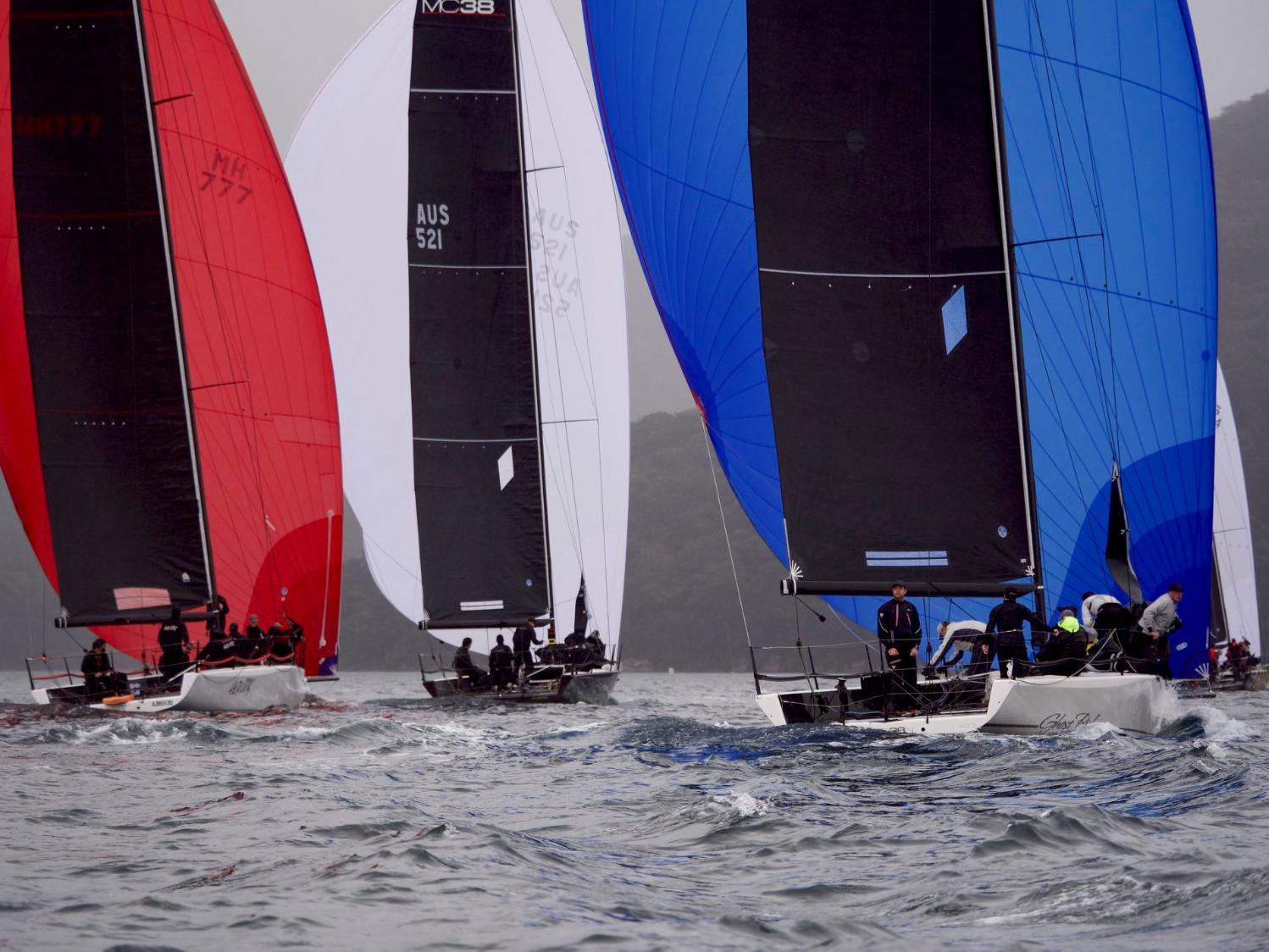 MC38 Act 4 downwind - photo by Tilly Lock Media