November 10 - 16, 2019: Issue 428
MC38 Act 6 to Ginger and season pointscore to Lazy Dog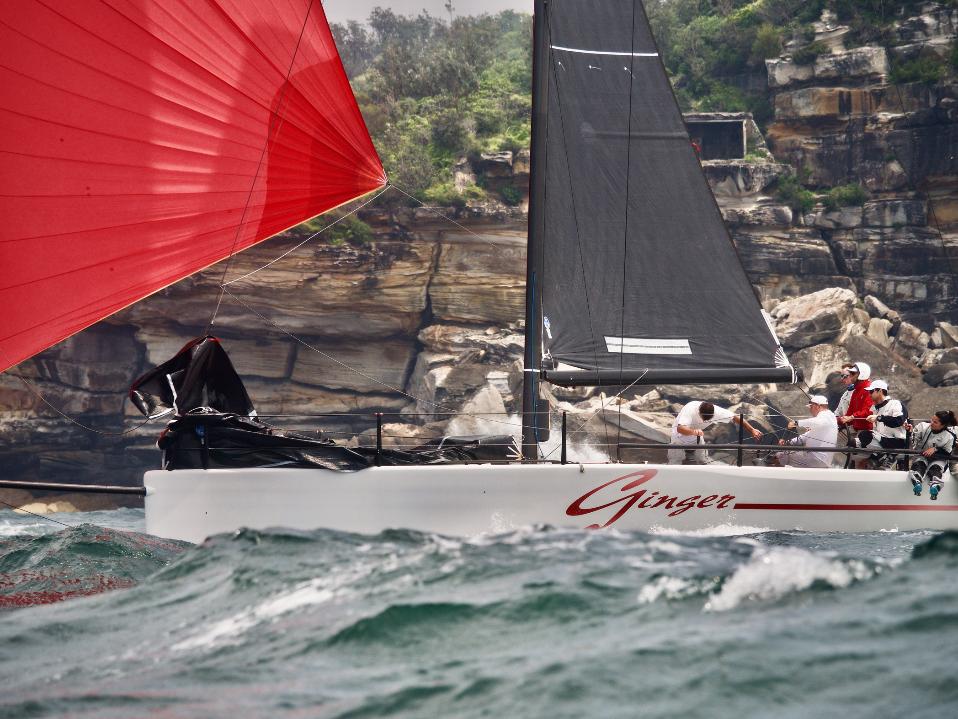 Ginger at Sydney Heads - photo by Tilly Lock Media
Event: MC38 2019 Season Act 6, November 2-3 hosted by Middle Harbour Yacht Club with racing on Sydney Harbour
It's been a while coming and for the closing Act 6 of the MC38 2019 season pointscore, Leslie Green's Ginger Ninjas worked their way back to familiar territory, at the top of the class scoreboard.
Results from seven races in very different conditions on The Sound, the triangle between North, South and Middle Head at the entrance to Sydney Harbour, over the weekend of November 2-3, added up to Ginger low-scoring a series win from Marcus Blackmore's Hooligan and Steven Proud's Swish finishing third, as determined by a countback with Hooligan.
Green is enjoying the second half of his eighth decade, and still throwing his rocket-ship around tight windward/leeward courses alongside some of Australia's best sailing talent. Over this past season a new, young crew has settled in under the mentorship of Green, Richie Allanson on main and Julian Plante calling tactics, and stepped-up each regatta.
"If you look at our season results we've been getting better and better," said Allanson. "Our line up changed quite a bit after we last won the nationals and now the balance on the boat is right, and it's working. We've got a great mix of crew including three young women all with vital roles who put in as much if not more than the blokes."
On Saturday's outing in 18-22 knots of north-easterly breeze gusting to the top end of the class range and poor visibility due to smoke haze, Ginger's mainsheet hand added: "Our strategy was to keep it together and simple, and get around the track. We had a Steven Bradbury where guys were falling over in front of us, allowing us to pick up places. With scores of 5, 3, 2, 2 it was pleasing to be within striking distance with three races remaining," Allanson added.
Among the incidents was the keel on Steve Barlow's Lightspeed letting go, a replacement offered by Lang Walker from Kokomo's garage, and Swish incurring lifeline and stanchion damage during a bump with another MC38.
Video of Act 6 thanks to Tilly Lock Media.
For Act 6, the class' current yardstick crew of Lazy Dog were forced to jump ship late after an incident during a club race earlier in the week. "Conditions were benign on Wednesday so I thought I'd take the boat out," co-owner Shaun Lane explained. "With the surge and super low tide at a Grotto Point mark, I put the boat on a Bommie. A new keel is on the way."
Clare Crawford's Assassin is awaiting a buyer, in the meantime she was happy for Lane and his Lazy Dog team to take her boat out.
"Our thanks to Clare for the loan of her boat which is in really good nick," Lane said. "We put our sails on and we were ready to go," added the Australian class president.
The MC38 class is well-known for owners rallying to help each other get off the dock and stay on the water when mishaps occur. Saturday was the perfect example; as fresh seabreezes increased the speed and intensity of racing, things went off-script onboard a number of 38s and spare parts needed to be quickly sourced and borrowed so the full fleet of six could complete the scheduled races.
Final regatta points were vital for Lazy Dog's perfect 2019 season attendance record, and to remain in contention for the overall pointscore top place. Lazy Dog finished two points in front of Ginger and Hooligan wrapped up their season six points off second place.
Dates for the class' 2020 season are still being finalised but Lane is happy to confirm the 2020 MC38 Australian Championship will be staged March 13-15 and Middle Harbour Yacht Club have agreed to conduct the racing.
Insta: mc38aus
by Lisa Ratcliff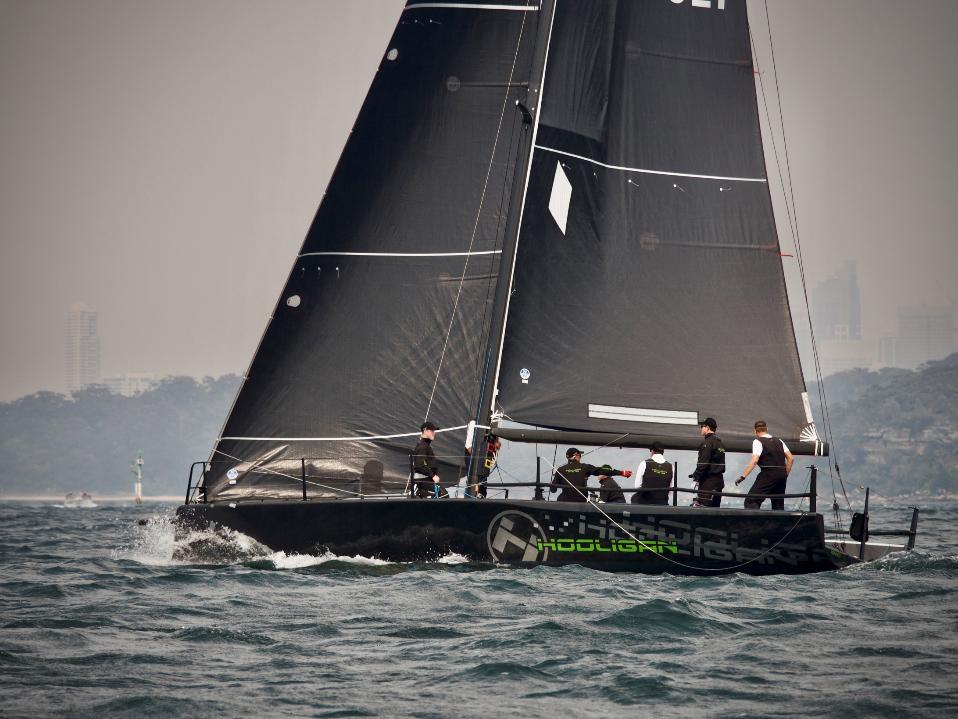 Hooligan amid smoke haze over Sydney Harbour - photo by Tilly Lock Media