April 30 - May 6, 2017: Issue 310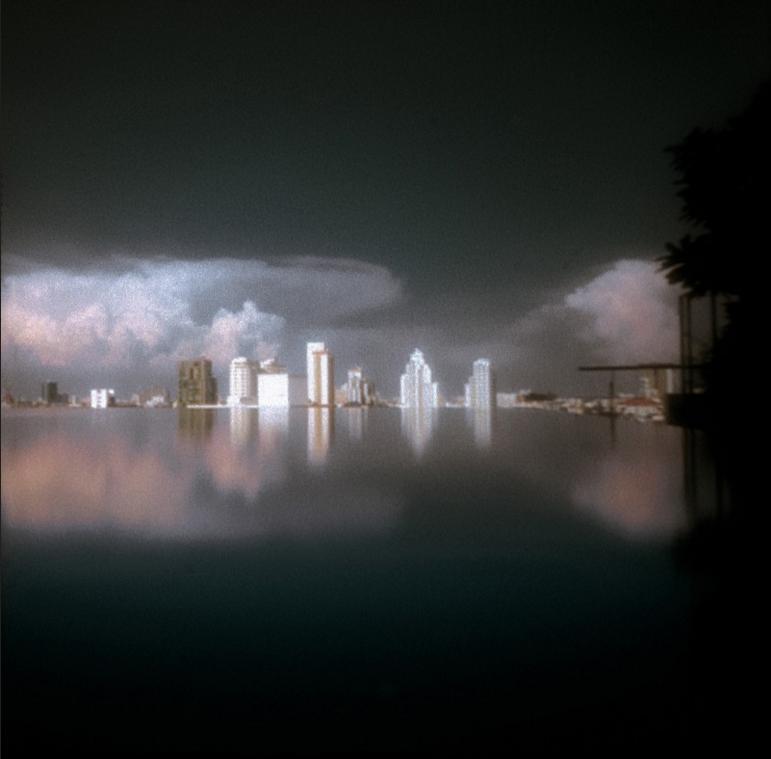 Ludlites Love Utopia
THE WORLD THROUGH A PLASTIC LENS V.14
Featured Exhibition in the Head On Photo Festival
LO-FI PHOTOGRAPHY INSPIRED BY UTOPIA
Tim Hixson and Sally Mayman two Avalon photographers and members of the Ludlites group are currently exhibiting work at Bondi pavilion. The theme of this years show is Utopia……..

`LUDLITES LOVE UTOPIA' is a special exhibition experience with 11 award winning photographic artists sharing their interpretation of the theme Utopia using plastic lens or pin hole film cameras.
With over 55 artworks showing in the Bondi Pavilion Gallery, this exhibition demonstrates the special place this collective of lo-fi plastic lens and pinhole camera users hold in the contemporary Australian art world. No other collective in the world maintains such an engaging and highly original approach to creating unusual photographic works using such low-tech cameras.
Why do we use film and plastic cameras?
"High end glass lenses that give an evenness in focus, contrast and colour are now the norm, even in our phones," says Tim Hixson, one of the founding Ludlites, "but we strive for the imperfection that is possible from shooting with a low grade lens and film. You learn to `feel' the effect of the light and trust your instincts then wait for the lab before you know you have a worthy image. The dreamy quality is something that many phone apps and the filters on fnstagram actually attempt to replicate."
Many Ludlites use film and plastic cameras as an antidote to constant digital perfection. "Sometimes the worse my negatives turn out the more excited I am", offers Ludlite Patrick Boland. "It's nice to have a little unpredictability in your life. I encourage this by using expired film, hoping its ageing emulsion will take me somewhere new.
Ludlite Katrina Crook says, "I love creating a situation where I can create images on a completely instinctual level. Whilst needing technical experience and photographic knowledge to make creative decisions I can then throw out the rulebook. The fun when using film and plastic cameras is realising it takes on a life of its own and I adore fully embracing the unpredictability and subsequent emotive results."
Charity Opening - Arrow Foundation
This year the Ludlites are proudly supporting the work of the Arrow Foundation, in keeping with the theme of Utopia - creating a better world. All profits from the opening event on May 7th will be donated to the foundation. The show is also a memorial to Ludlite member Mal Stewart, who we lost last year to Non-Hodgkin's Lymphoma.
Please find more information on the Arrow Foundation here: www.arrow.org.au
Why Utopia
This year marks the 501st anniversary of Thomas More's classic book `Utopia' considered one of the most important works of European humanism in which More describes the ideal city and state. Around the world celebrations and cultural events have been happening. The Ludlites have joined in to show their creative responses to the theme of Utopia.
Being a fictional work `Utopia' is based on imagination and tends itself to, 'The Ludlite Treatment', where the imperfect and unusual aspects of photography are used to create dreamy and suggestive visions of past, future or interpretive worlds.
The Plastic Camera can also show an intimate view and 'Utopia' can be seen as something very simple and attainable. It could also be viewed as existing right in front of us all along; we just didn't see it quite that way. Or as an abstract notion it can be represented as a contradiction to reality.
Our aim is to create a wonderful community event to share each artist's Utopian vision and raise money and awareness for the Arrow Foundation.
`Ludlites Love Utopia' marks the Ludlites 14th show and is a Featured Exhibition of the 2017 Head On Festival of Photography, one of the biggest photographic festivals in the world that takes place every year in May.
The Ludlites exhibiting in Utopia are:
Bradley Shaw, Katrina Crook, Lucas Brown, Natalie Blom, Patrick Boland, Riaan Cilliers, Sally Mayman, Tim Gibbs, Tim Hixson, Trevor Ydreos, Vanessa Power.
At Bondi Pavilion Gallery : Tuesday 25 April - Sunday 14 May
Open Hours: Everyday 1Oam-Spm
Official Opening Event Sunday 7th May 2pm-4pm. Supporting the Arrow Foundation