October 8 - 14, 2017: Issue 332
Lock Crowther 2017 Multihull Regatta
Lock Crowther 2017 Multihull Regatta
While numbers were down this year for the 22nd consecutive running of the Lock Crowther Multihull Regatta held on the October long weekend, visiting boats including Geoff Floyd's Corsair 28 '50/50' from Victoria, Mike Kirby's large Schionning catamaran 'Viento', Greg Bridge's Crowther Windspeed 31, 'Bob', both from Cronulla and Shane Russell's Lynx catamaran 'Foxy' from Wangi in addition to the Pittwater locals, really helped to make the 16 boat Regatta feel special.

As did Beryl Crowther's attendance at the Presentation Dinner - including her sailing on Jim Geddes 45' venerable Crowther catamaran 'Te Arawa' on Saturday in winds gusting to 30 knots!

The windy conditions on Saturday favoured the larger boats while the much milder conditions on Sunday better suited the smaller ones guaranteeing completion of the full complement of four scheduled inshore races over the weekend as well as the Ocean Race on the Friday. Here contestants reported sightings of a seal sunning itself on Shark Rock, as well as large pods of dolphins and several breaching whales. Magic!

Both social functions were well attended with 50 or so sailors and guests enjoying the good food, Two Rivers wine and good company at Sunday's prize giving dinner. Thanks to the generosity of our long time sponsors and supporters, there were plenty of prizes for all, including for those boats not achieving a podium finish during the weekend.

Once again confirming its widely held reputation as Australia's friendliest laid back Regatta, this long weekend celebration of the legendary Lock Crowther and sailing on Pittwater and the seas offshore remains a great way to enjoy your multihull.

Following the application of some "handicapper's discretion" Stephen Barton's 'J'Ouvert' and Greg Bridges' 'Bob', emerged as joint winners of the Ocean Race!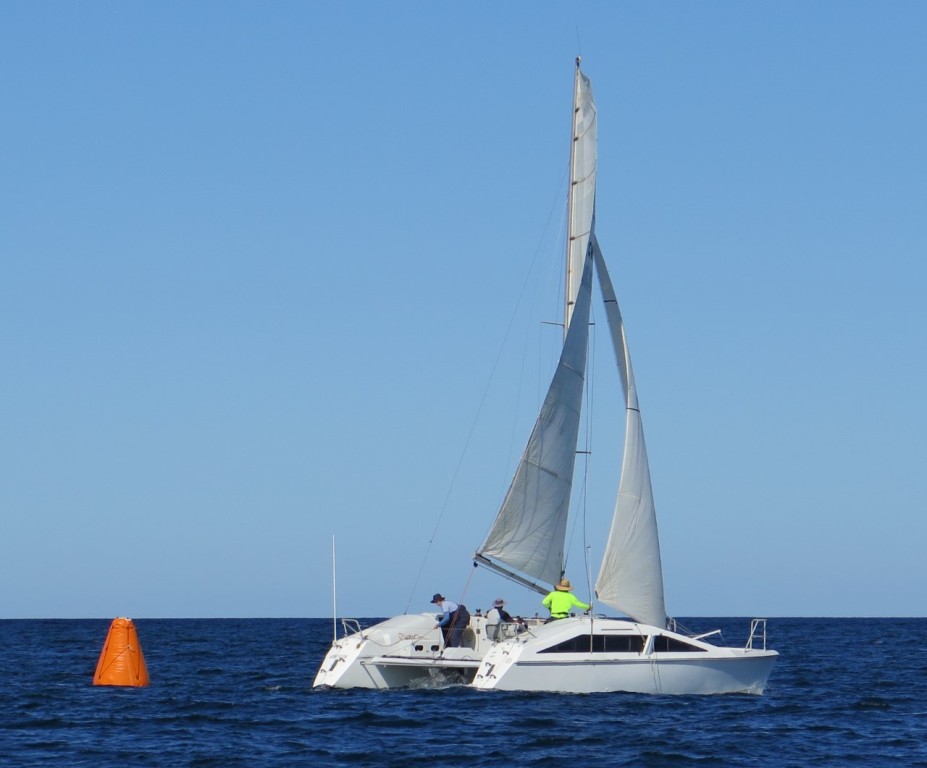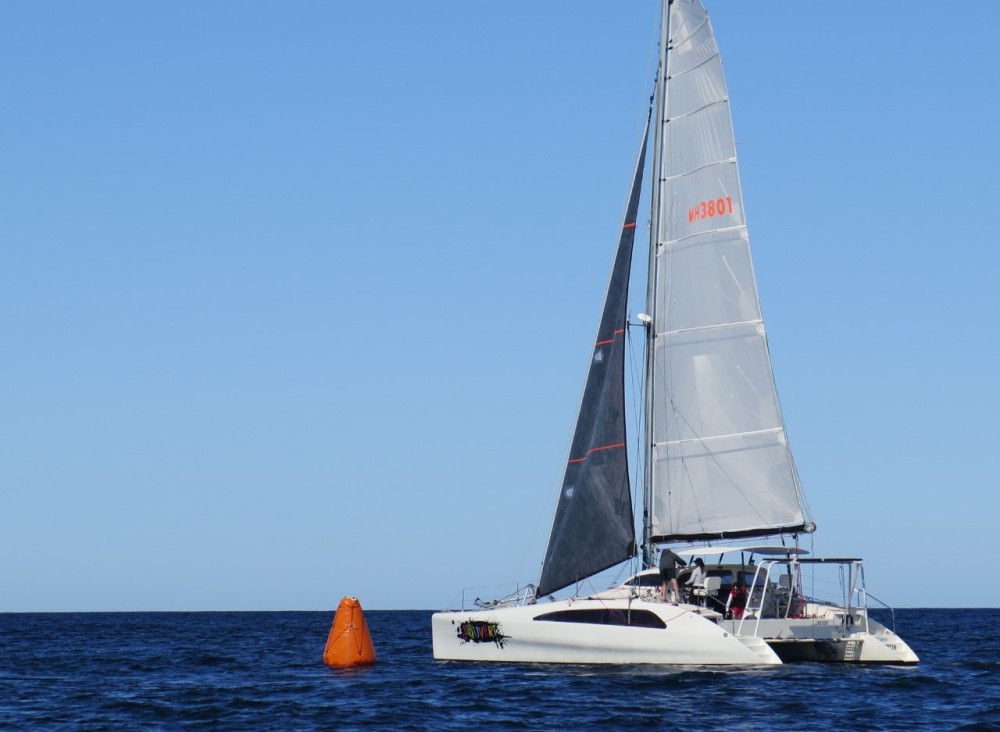 David Bishop's 'Coconut Airlines' was victorious in the Cruising Division, while Jason Geddes' 'Quickstep' once again proved its dominance as the fastest boat around the course.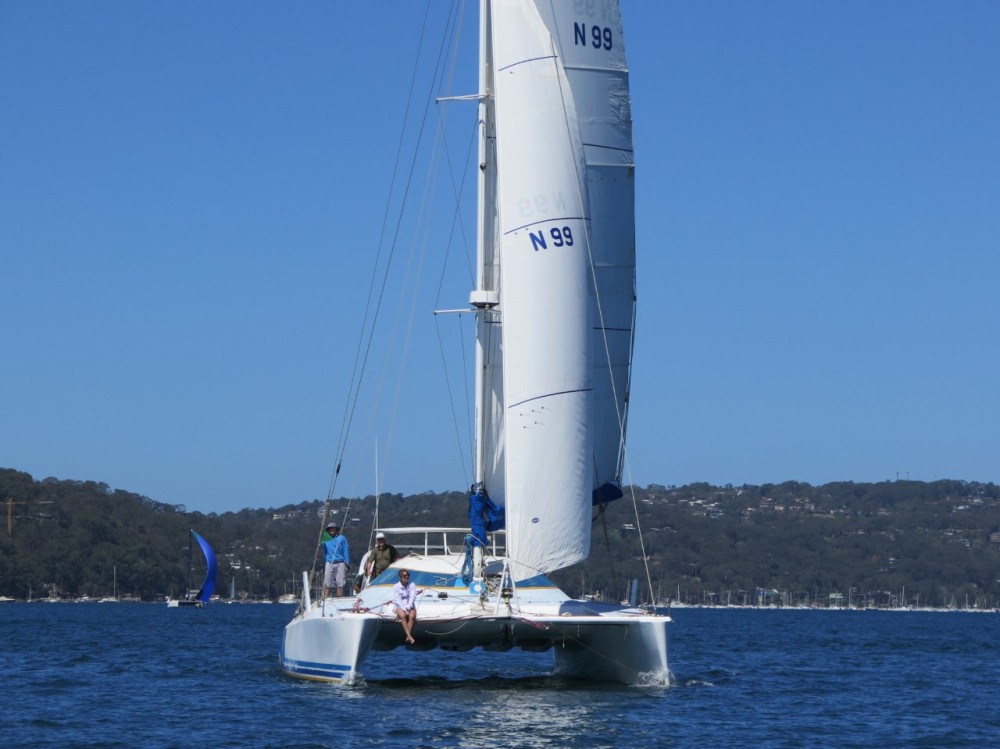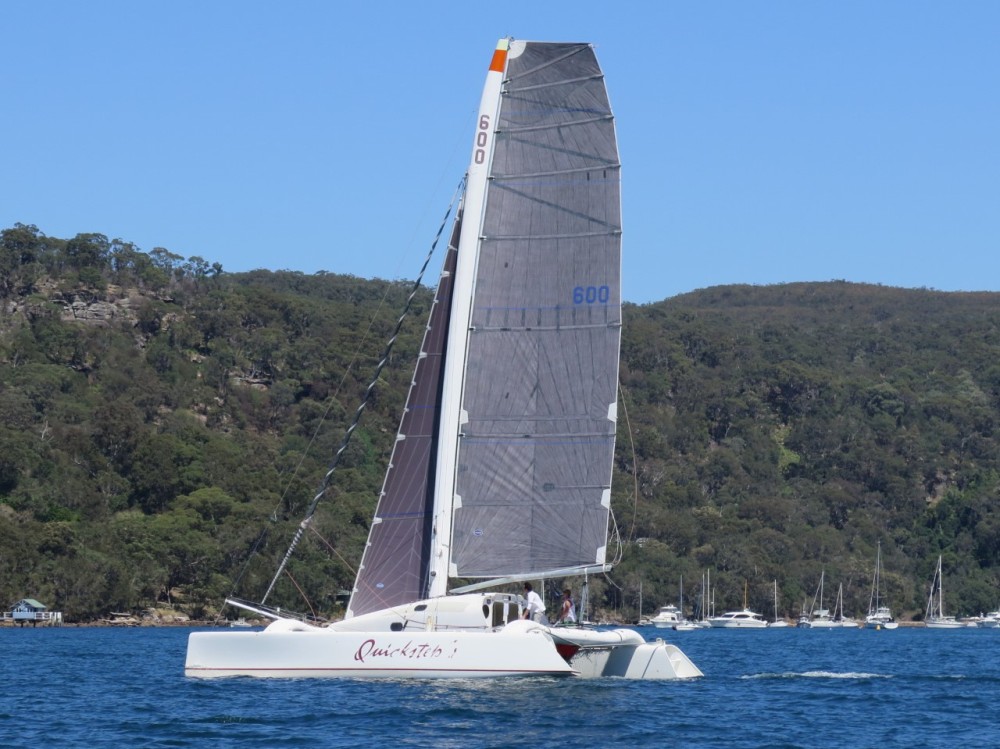 In the Racing Division, Geoff Floyd's 'Fifty Fifty' won the OMR ratings category, while Alan Brand' together with crew John Mitchell and Paul Pascall sailing 'Xena' earned the title of Lock Crowther Multihull Regatta winners for 2017.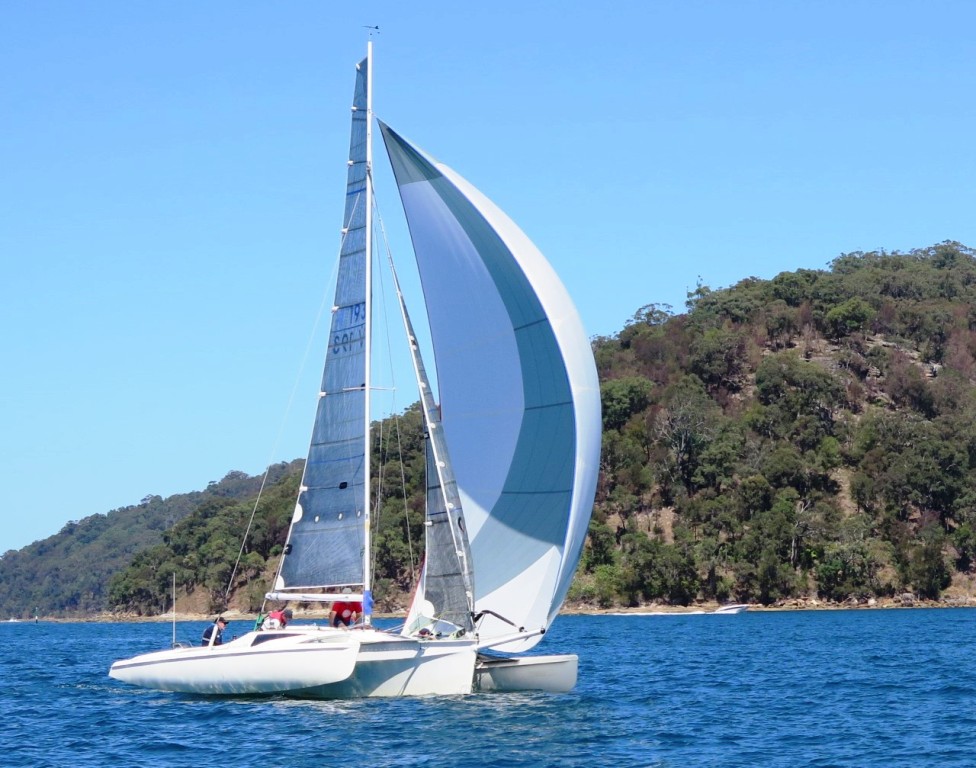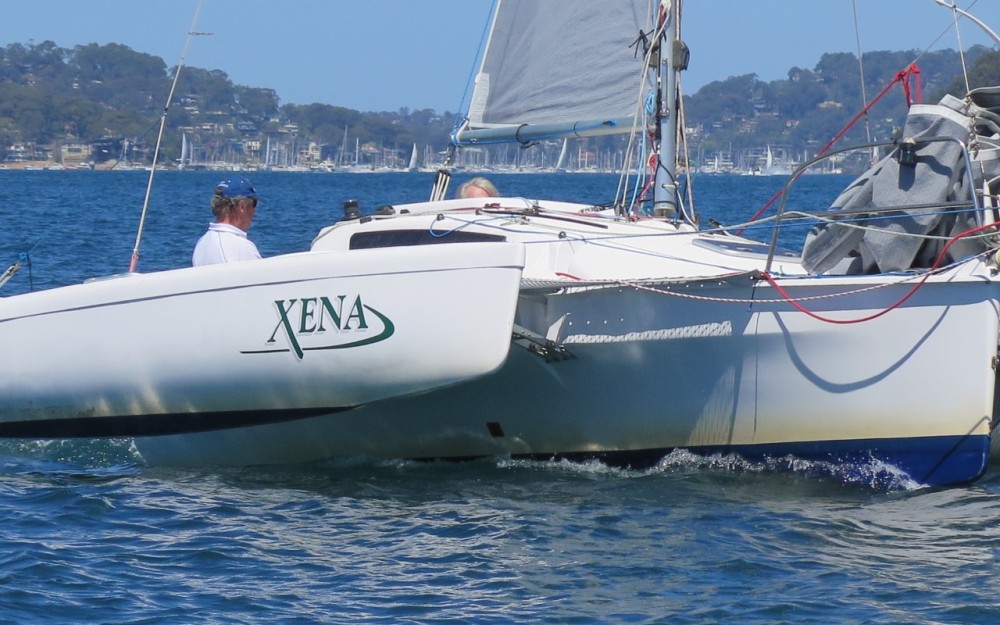 Thanks to all competitors, as well as the magnificent support provided by the many RMYC staff and volunteers for their contributions towards delivering, for the 22nd year running, a successful, enjoyable, and memorable Regatta, honouring the memory of an acclaimed world class Australian pioneer of multihull yacht design.
Participants
will be aware of the fantastic job John Woods and Wren English did as Race Officers during LCMR. You may not know that John was also the "official" but unpaid photographer as well. Photos seen running on the screen on the Sunday night presentations
can be relived via our Facebook page here
Alan Brand,
RMYC Multihull Division.