October 27 - November 2, 2019: Issue 426
Local Surfers In Woolworths Australian Junior Surfing Team For Vissla ISA World Junior Surfing Championship
The Woolworths Australian Junior Surfing Team's 2019 Vissla ISA World Junior Surfing Championship campaign is set to get underway at Huntington Beach tomorrow USA time.
The group will be aiming for a strong performance result whilst embodying the Aussie spirit Surfing Australia's national teams are famous for.
Kate Wilcomes, the Woolworths Australian Junior Surfing Team Coach said:
"This team is made of some of Australia's most exciting Surfing talent. It's a great opportunity for each athlete to test themselves and perform against some of the most exciting juniors in the world. Mike McAuliffe (Australian Team Coach) and I look forward to bringing this group together under the pride of the Aussie flag and we'll support each of them to realise their potential, in what is a world class competition."
The event has awarded Gold Medals that launched the careers of numerous Australian stars including Stephanie Gilmore, Julian Wilson, Owen Wright, Tyler Wright, Laura Never and Sally Fitzgibbons.
Surfing Australia's National High Performance Director Kim Crane said:
"Six of our current 2019 World Championship Tour surfers competed for Team Australia recently at the ISA World Surfing Games Open event. During that trip, I listened to many of these senior experienced athletes reflect positively whilst sharing stories and photos with each other of their ISA World Surfing Games Junior teams from the past. It reminded me not only of the great strength of Surfing's pathway, but also how experiences like these shape the progressions, partnerships and friendships of our athletes. We wish the support staff and athletes well and know they will make us all proud."
The Woolworths Australian Junior Surfing Team:
Micah Margieson (NSW)
Jamie Thomson (NSW)
Harry Phillips (NSW)
Nyxie Ryan (NSW)
Holly Williams (QLD)
Tru Starling (NSW)
Cedar Leigh-Jones (NSW)
Ellia Smith (QLD)
Sage Goldsbury (VIC)
Joel Vaughan (NSW)
Mike Clayton-Brown (NSW)
Zeb Stokes (QLD)
Athletes were selected from their strong results in the 2018 Surf Dive N' Ski Australian Junior Surfing Titles. The ISA Vissla World Junior Surfing Championships will be held at Huntington Beach California and begin on 27th October 2019.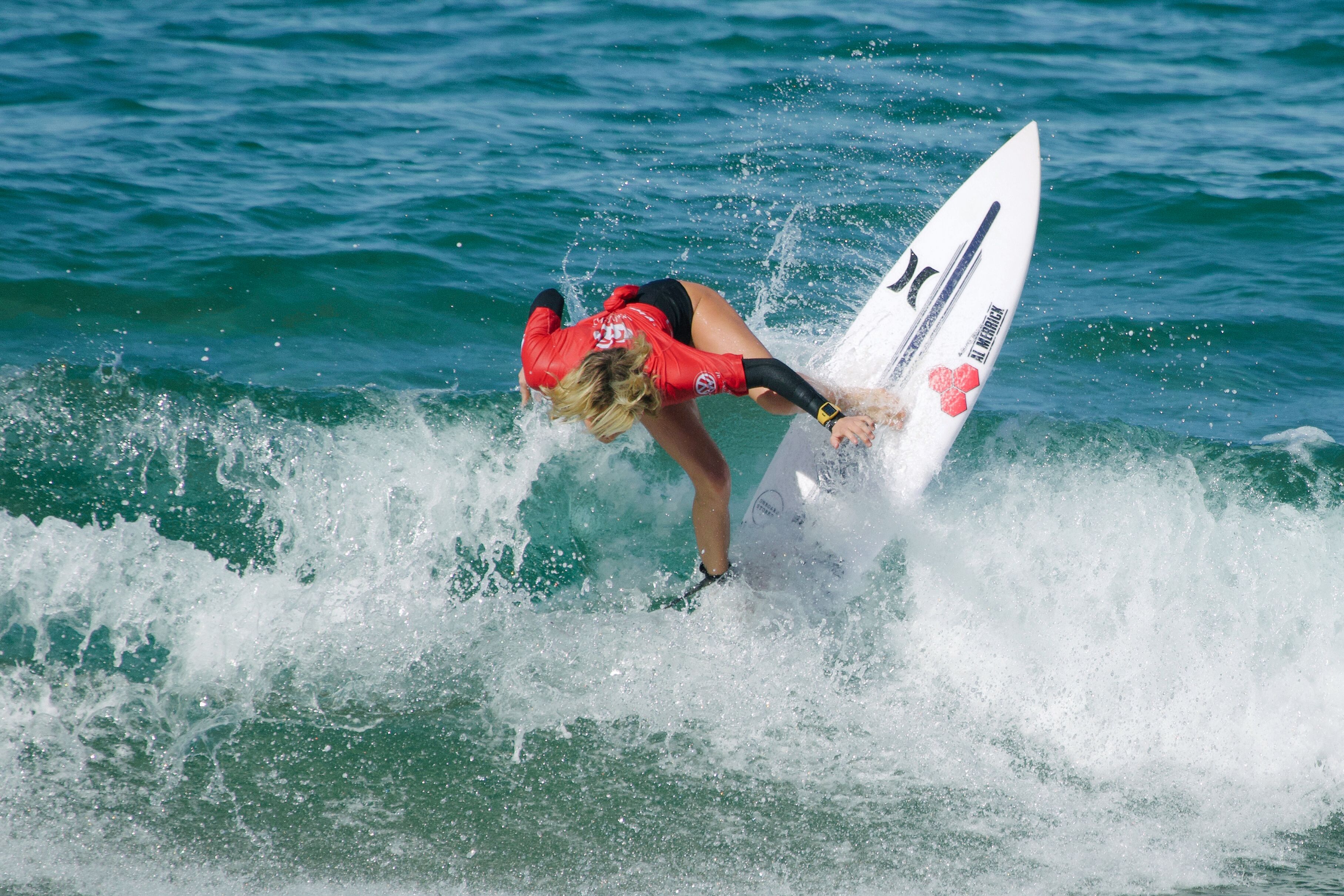 Cedar Leigh-Jones - photo by Georde Grigor / Surfing NSW
The Surfing Australia High Performance Program's purpose is to support our Australian athletes to become the world's best surfers and people. The ISA Vissla World Junior Surfing Championships are a great opportunity for our talented athletes to learn, perform internationally, progress their skills, grow personally and consolidate new friendships and networks.
The performance-focused culture Surfing Australia aims to create within Team Australia, is something that will stay with them throughout their entire careers.
The Woolworths Australian Junior Surfing Team is proudly supported by the Australian Institute of Sport (AIS) and Hydralyte Sports.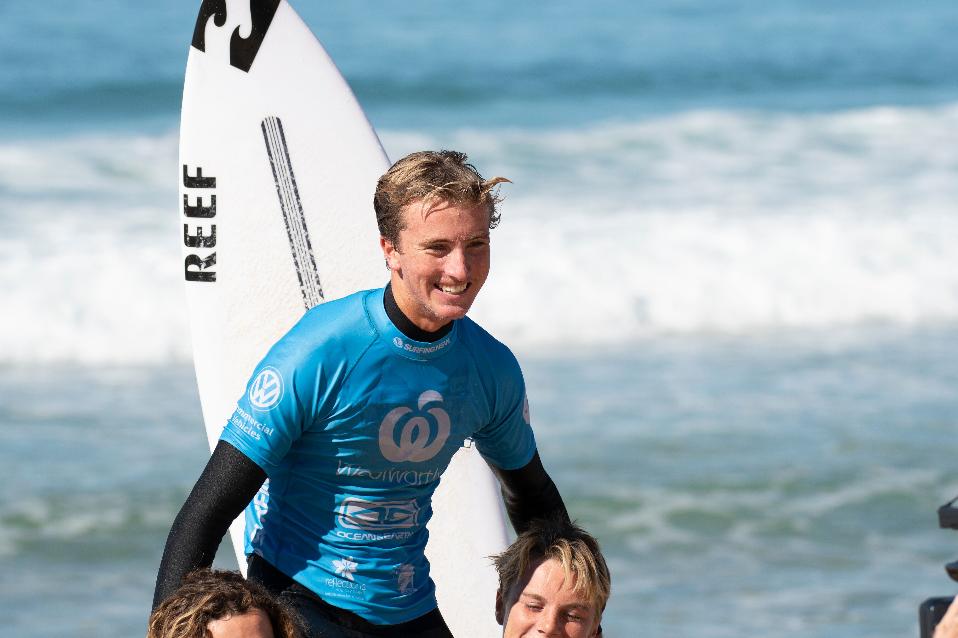 North Narrabeen's Jamie Thomson - photo by Ethan Smith/Surfing NSW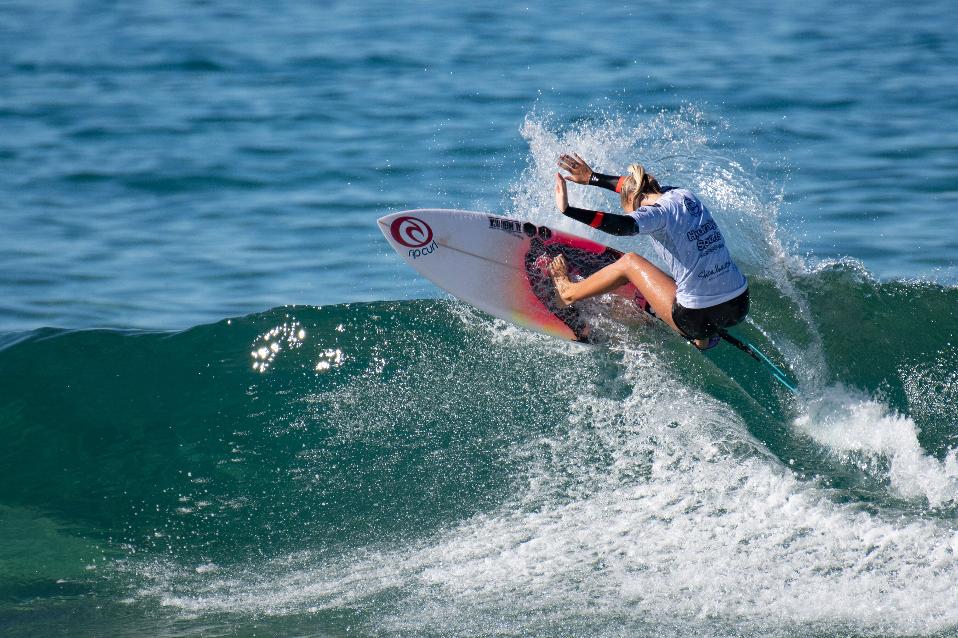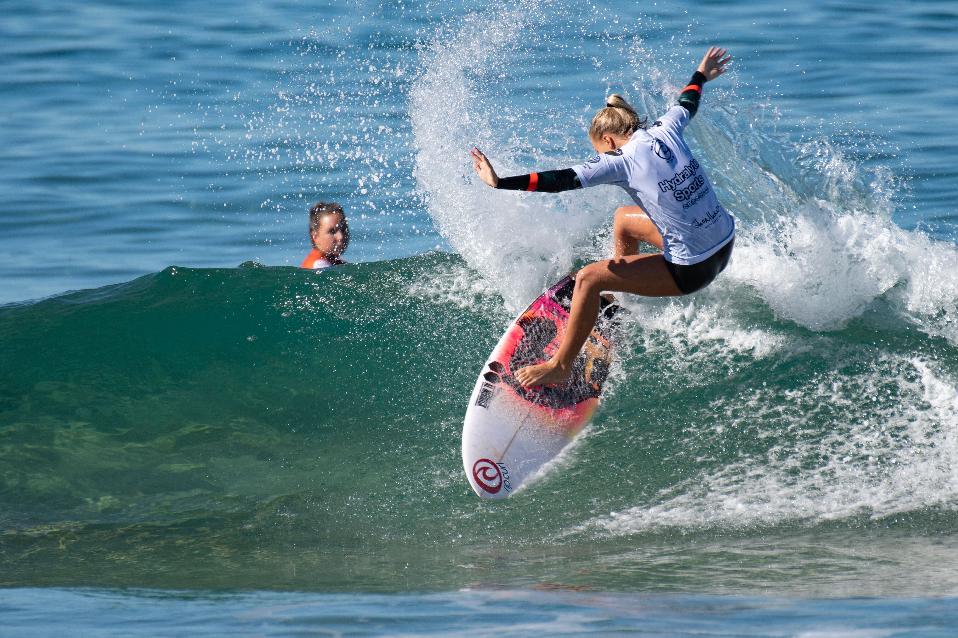 Narrabeen's Tru Starling, Day 2 of Hydralyte Sports Shoalhaven Pro Junior 2019 - photos by Ethan Smith/Surfing NSW