March 31 - April 6, 2019: Issue 399
Northern Beaches students challenge school Principal for the Greater Good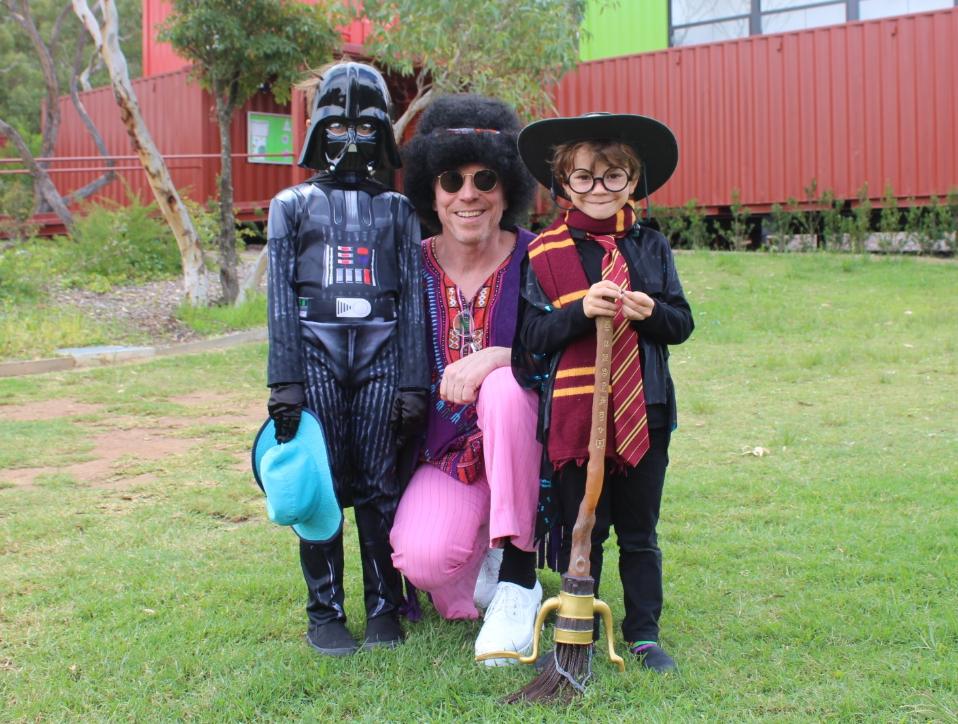 GISS Dare the Boss Fundraising 2019 - GISS Principal Dr. Lorenz Metzger with Sashko and Simeon Boubbov
Students of the German International School Sydney (GISS) at Terrey Hills have taken their generous hearts and philanthropic natures to the next level in their yearly fundraiser, 'Dare the Boss' by raising a whopping $800 for the School's sister charity, 'a Girl & her world'.
A handful of daring Year 11 & 12 (IB) students dared their Principal, Dr Lorenz Metzger along with teachers and fellow students to 'dress as their biggest idol'.
"Our intention was to bring teachers, students and staff together in a less serious environment, to enjoy each other's company and have a laugh – all while raising money for the greater good. And, we absolutely smashed it this year!" says an excited Lily Wenzel, GISS IB Student and co-organiser (AKA Hannah Montana).
The two hour fundraiser on March 27th welcomed big names to the GISS Campus including Jimmy Hendrix (AKA Principal, Dr Lorenz Metzger) who strutted across the school grounds complete with white platform shoes.
The American rock guitarist was joined by Princess Leia, George Michael, Coco Chanel, William Shakespeare, Frida Kahlo and Jane Goodall, among others!
"While the fundraiser also involved a variety of stalls, face painting, games, novelties and three legged races. The perennial favourite, our tasty German cake stand sold out before the fundraiser was finished," continued fellow-organiser, Yoshi Iijima.
ABOUT…'a Girl & her world' is a GISS partnership charity, and works to support girls in third world, underprivileged communities through education opportunities, as well as providing resources and funds to help alleviate poverty and health issues.
The charity is extremely important in helping close the education gap between first and third world nations, especially amongst women. GISS is aligned with the same hopes for the young girls of the third world that need proper education opportunities to fulfil their potential as grown women and hopes to instil a humanitarian appreciation in students through association with such charities.
ABOUT GISS' IB CURRICULUM:
The comprehensive two-year IB Diploma programme involves a curriculum model which is focused on six academic areas including Studies in Language & Literature, Language Acquisition, Individuals and Societies, Experimental Sciences, Mathematics and the Arts. Alongside the academic studies, the IB Diploma incorporates core studies of an Extended Essay, Theory of Knowledge, and a co-curricular programme of Creativity, Action & Service (CAS), which is at the heart of the diploma programme.
ABOUT CAS:
"CAS encourages students to share their special creative and physical talents in a local, national and international context. The CAS program counterbalances academic work and during the last academic year we have had students complete their CAS projects in interesting activities such as community service, charity fundraising, development that challenges students to show initiative, demonstrate perseverance and develop skills such as collaboration, problem solving and decision making," explains Urilke Miehle, the CAS Coordinator at GISS.
The German International School Sydney (GISS) invites you to join them at their Open Morning, Thursday Mat 23rd, 2019, 9.30 a.m. to 11.30 a.m.

Find out more by visiting: www.germanschoolsydney.com/en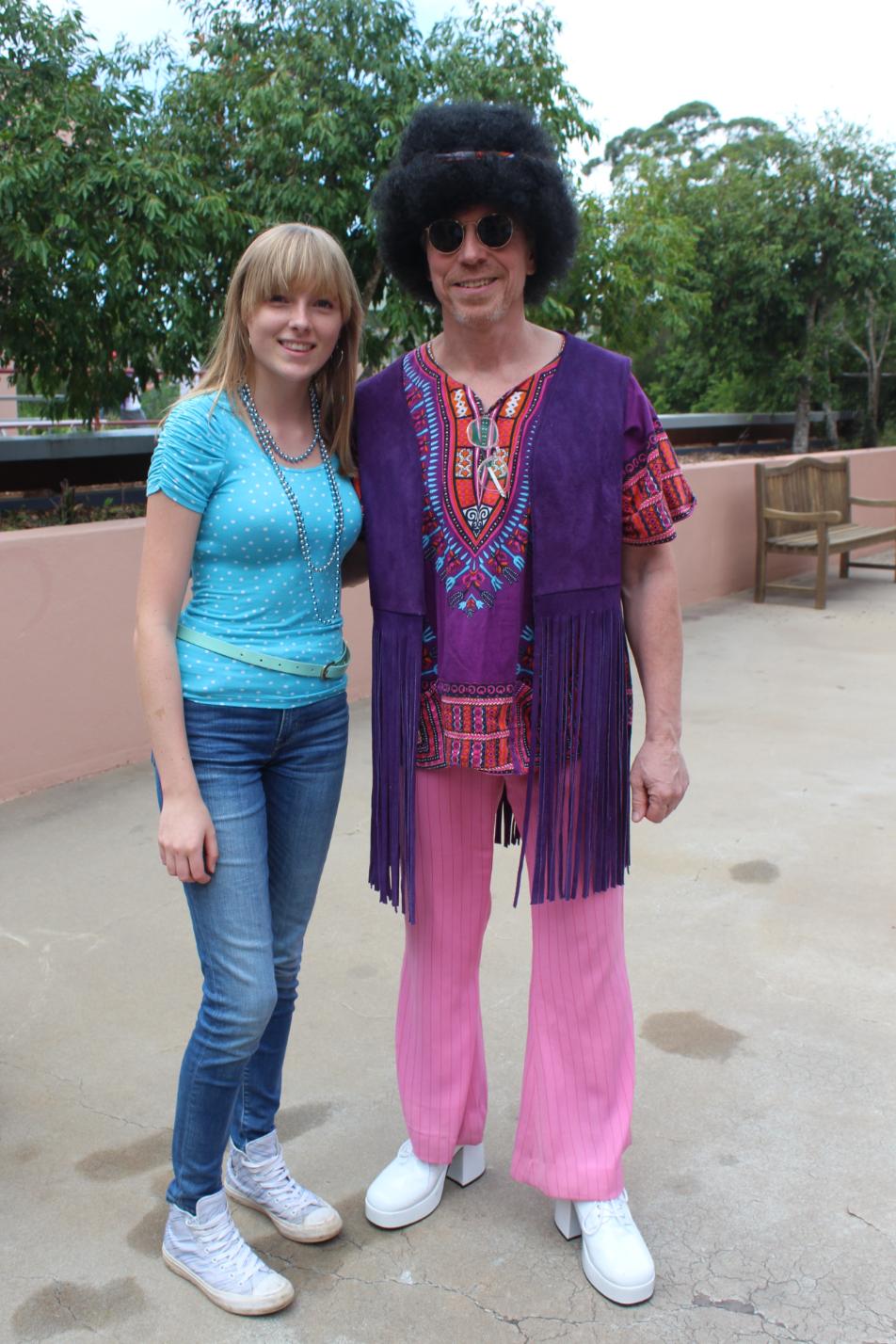 Year 12 student
Lily Wenzel and
GISS Principal Dr. Lorenz Metzger in their Hannah and Jimi outfits this week