May 16 - 22, 2021: Issue 494

Rotary's 60th Anniversary Celebration
Rotary's 60th Anniversary Celebration
The Rotary Club of Upper Northern Beaches celebrated its 60th Anniversary (actually 61st because of Covid) on April 21st at Miramare Gardens, Terrey Hills. Nearly 120 Rotarians, both present and past members, plus guests attended this great night with some travelling from as far away as the Gold Coast to attend.
The theme was Yesterday, Today and Tomorrow with our local politicians, Northern Beaches Mayor, Michael Regan, State Local Member for Pittwater, Rob Stokes plus Federal Member for Mackellar, Jason Falinski, introducing past Rotary Presidents from the clubs that amalgamated in 2015/16. Each politician was able to give personal insight into how Rotary has assisted the local community over these years.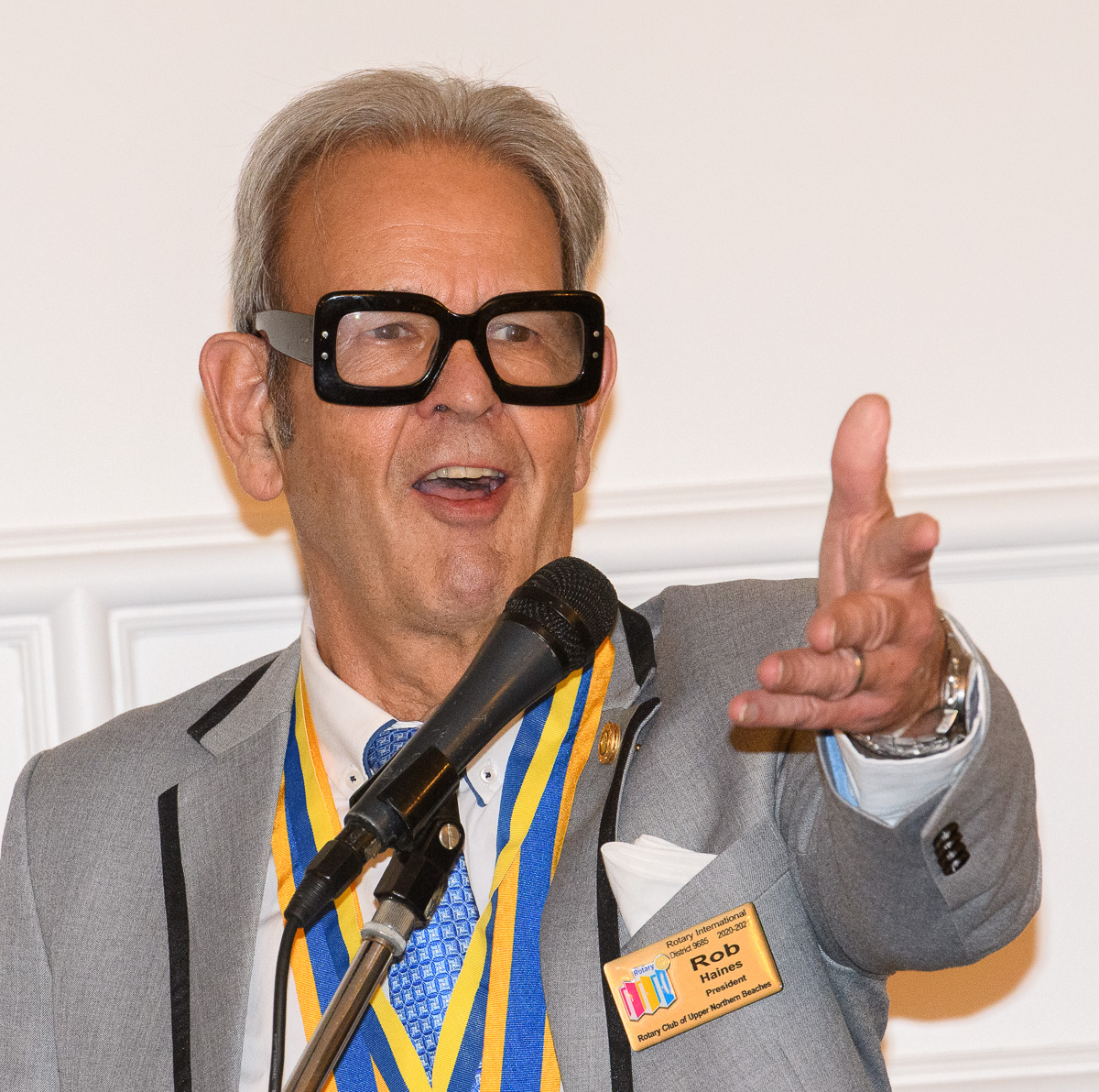 Current President Rob Haines welcoming all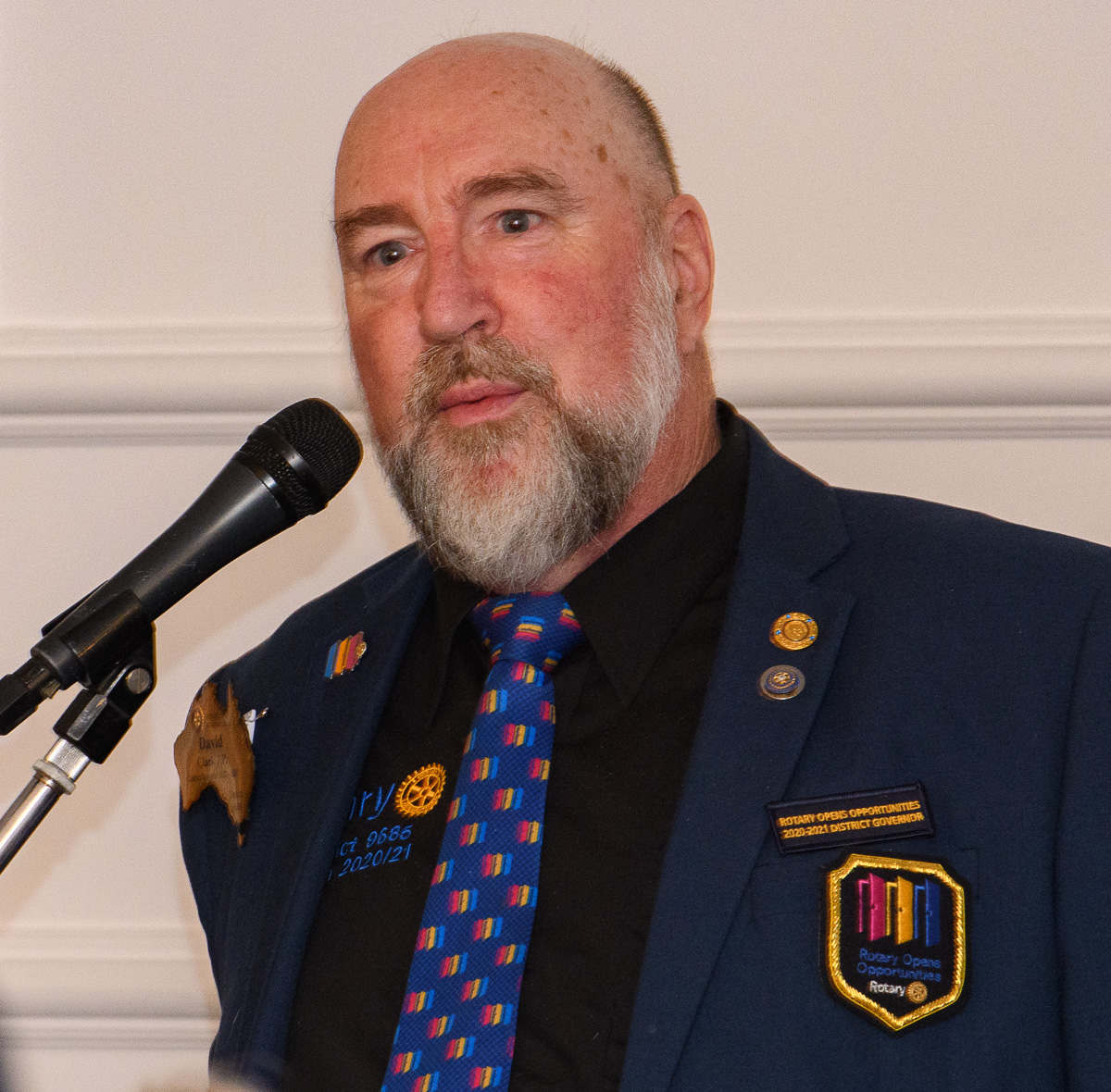 Current District Governor David Clark responding to the Toast to Rotary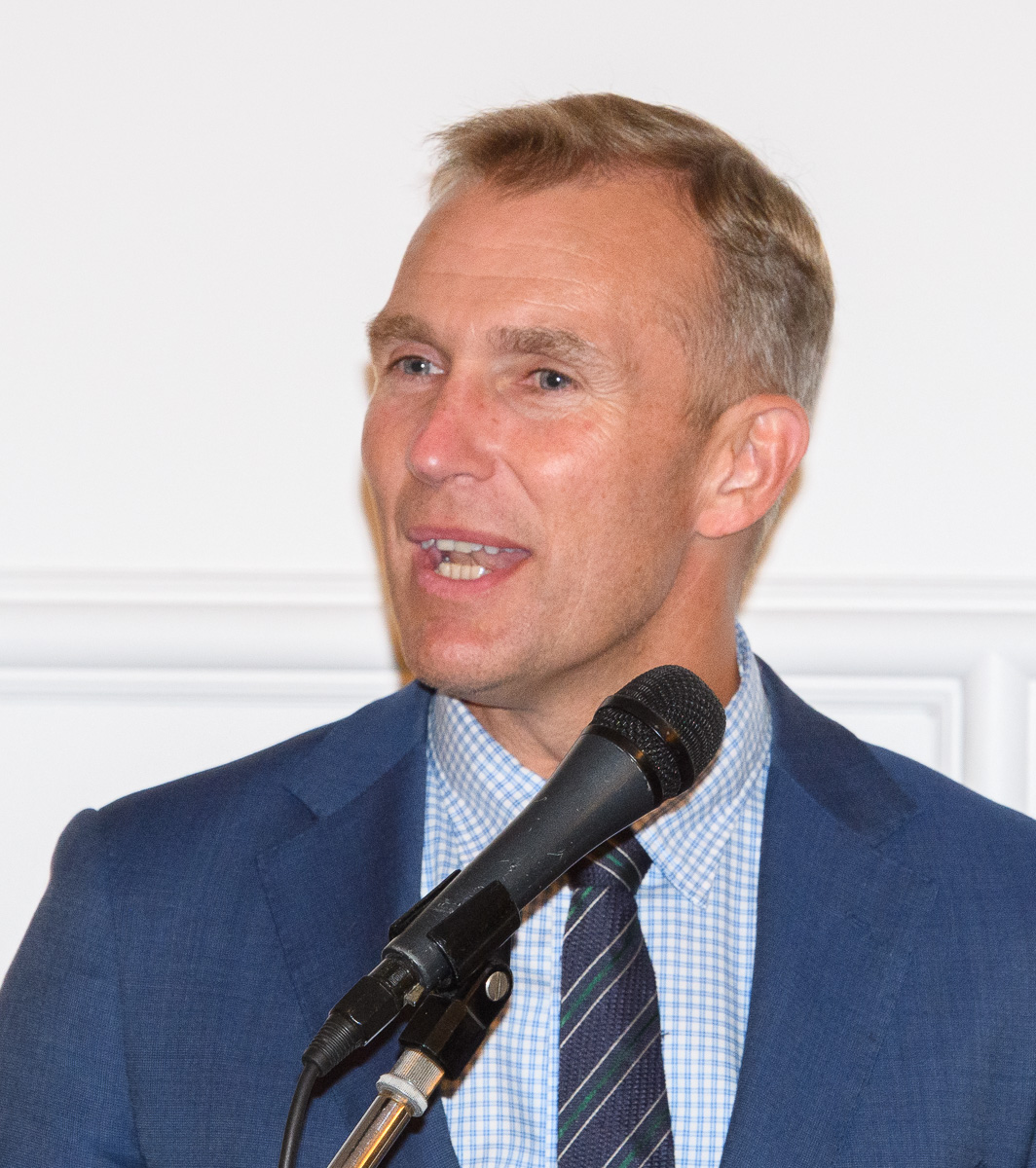 MP for Pittwater, The Hon. Rob Stokes introducing the Pittwater History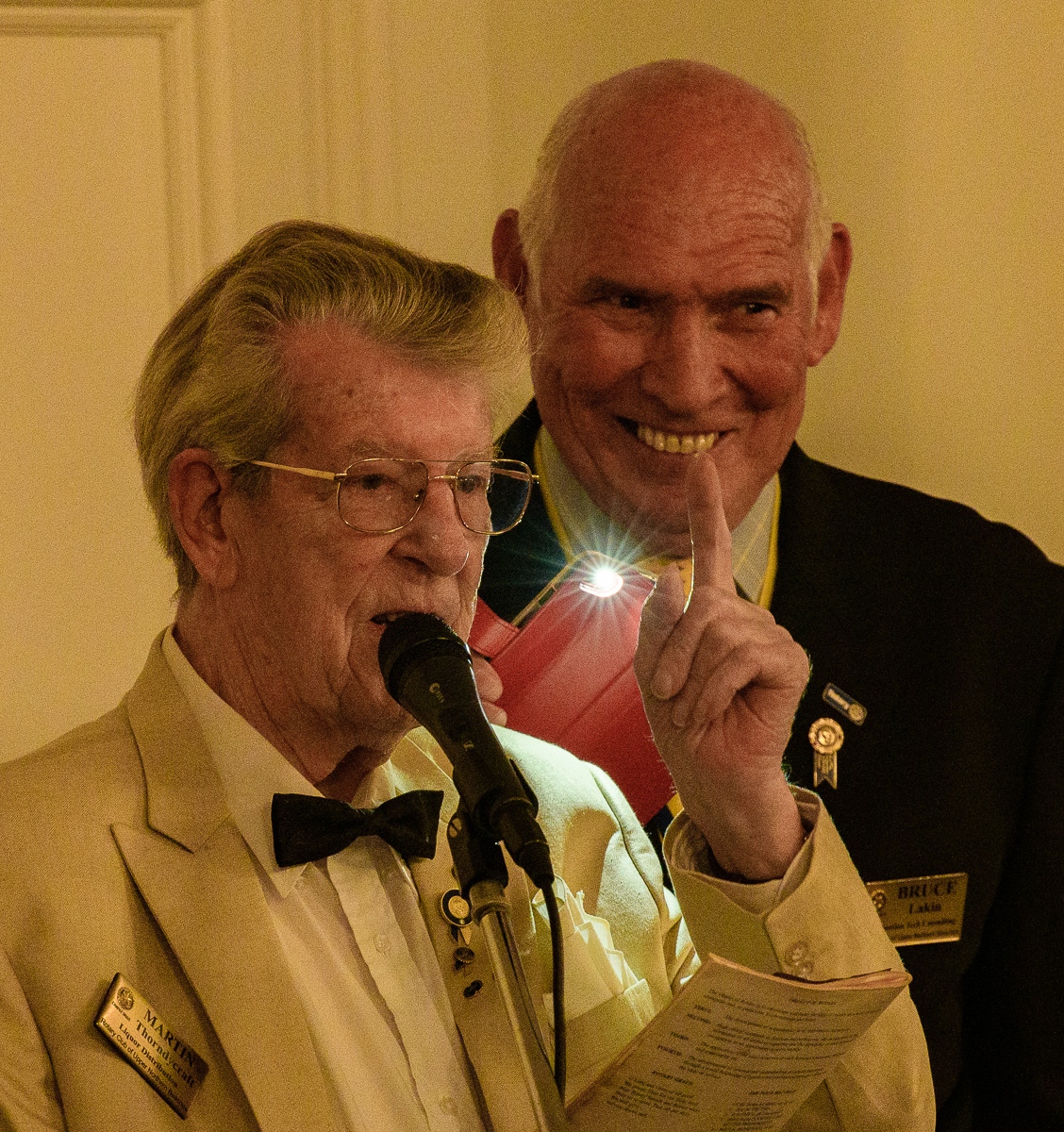 Past President, Rotary Club of Pittwater, Martin Thorndycraft assisted by Past District Governor and MC for the night, Bruce Lakin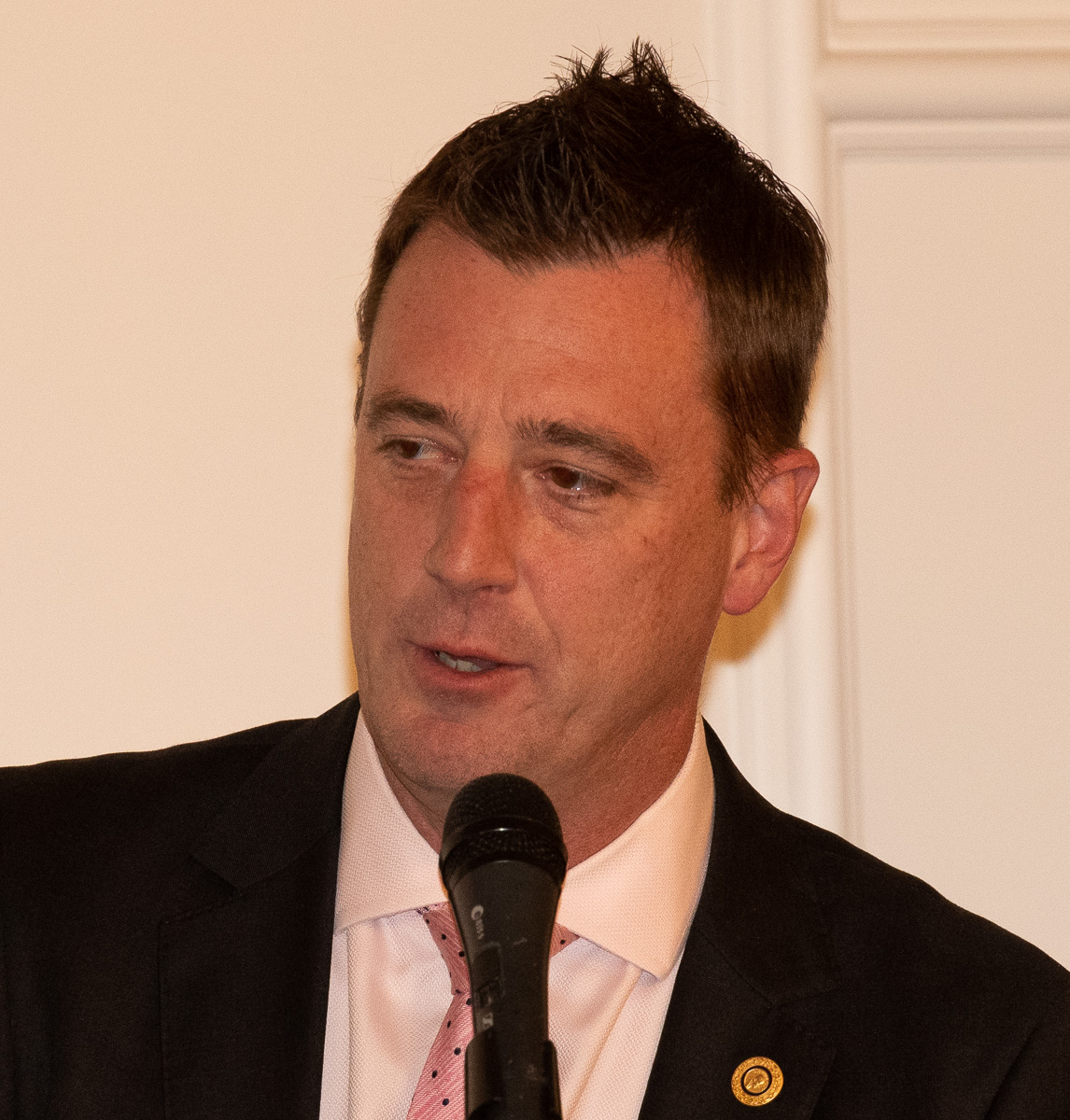 Mayor Michael Regan introducing the Terrey Hills History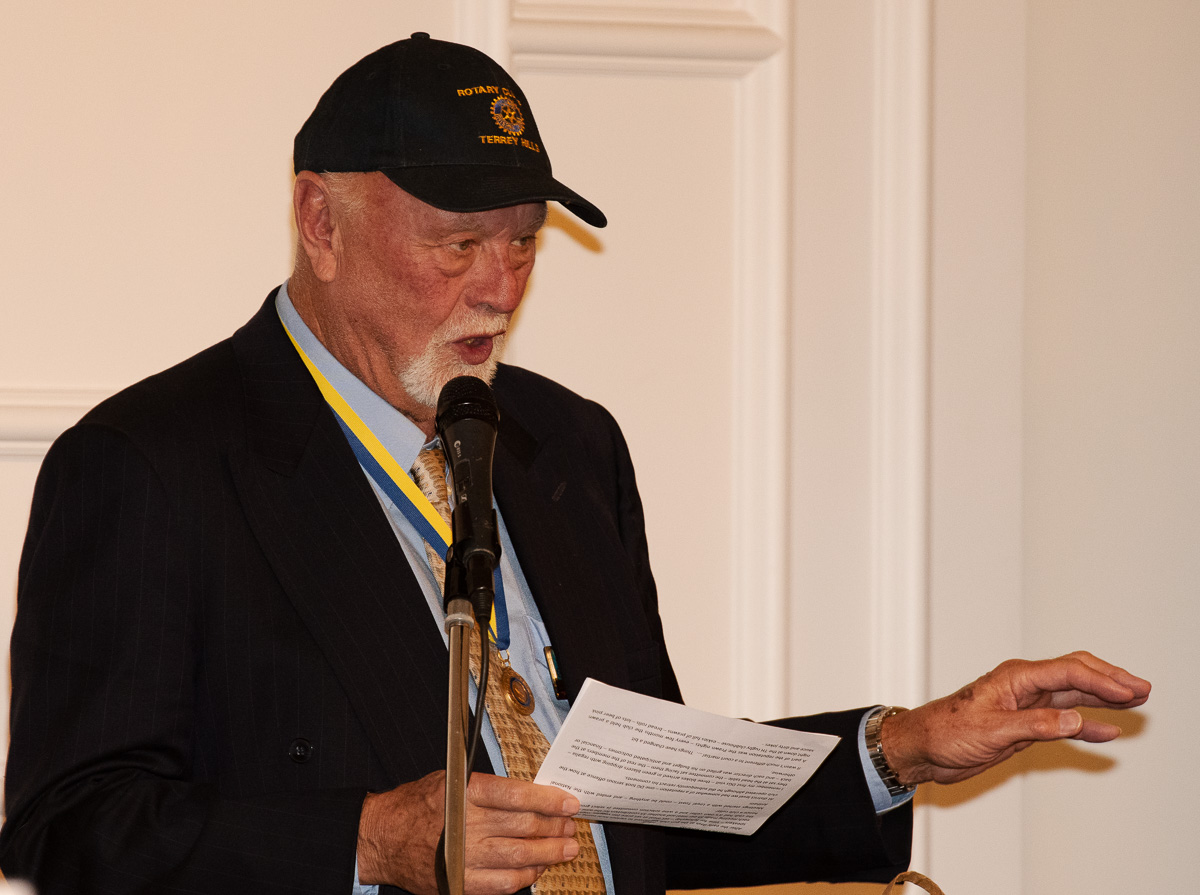 Past President of Terrey Hills, Steve Peam reminiscing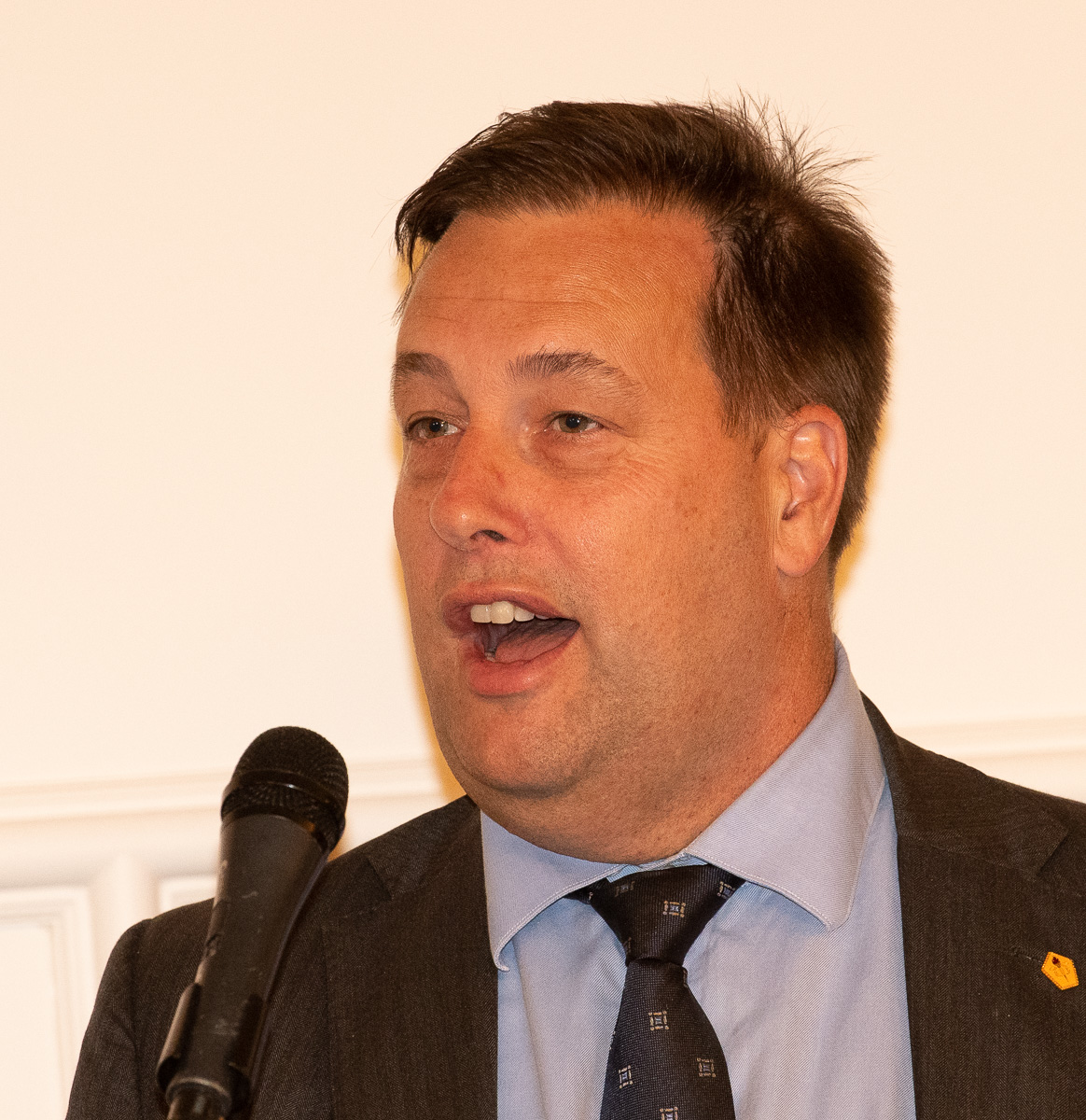 Federal MP for Mackellar Jason Falinski introducing the Narrabeen Lakes history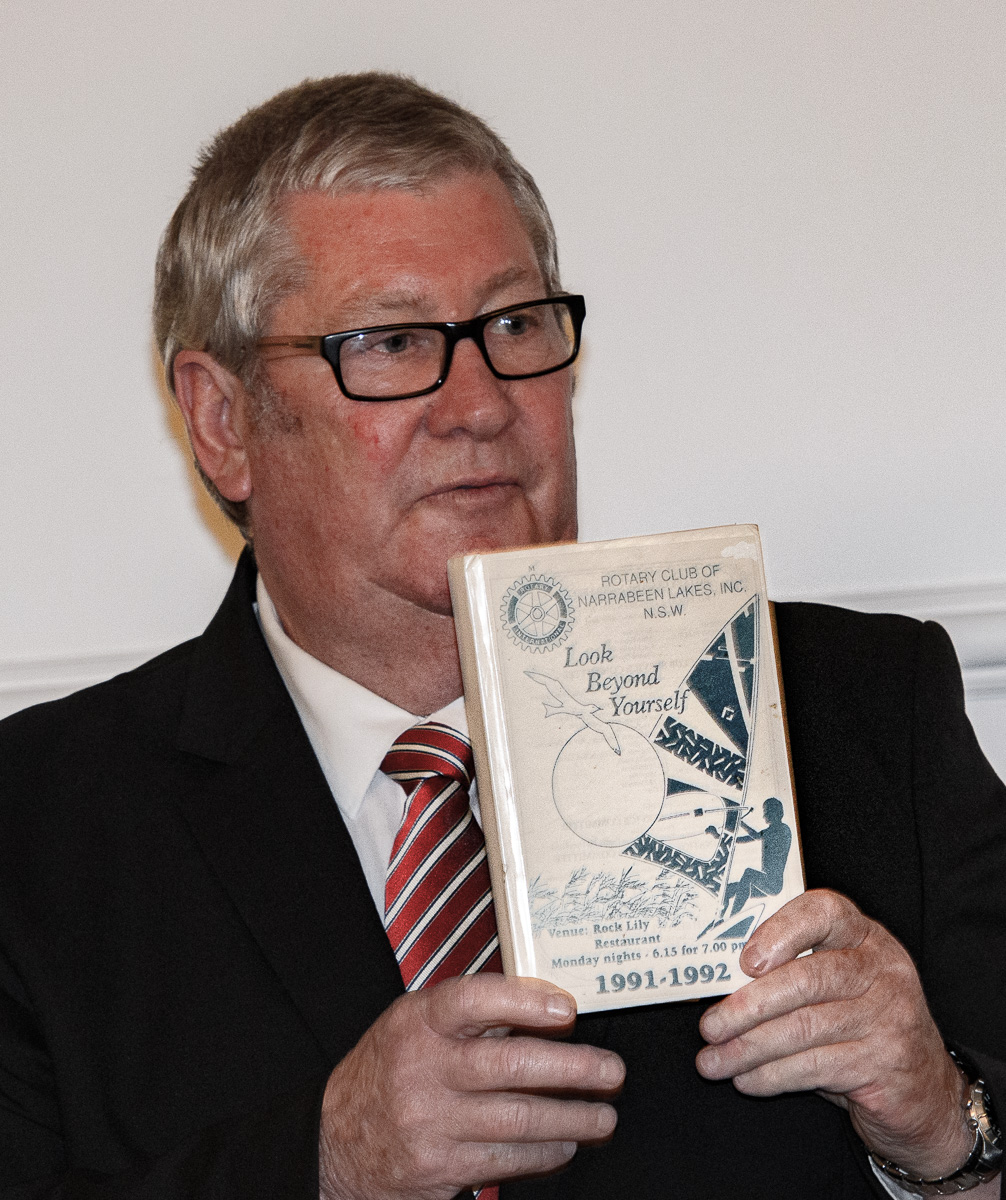 Past President of Narrabeen Lakes Bill Crowe reminiscing

The Past Presidents from these three former clubs of Pittwater, Narrabeen Lakes and Terrey Hills all gave vision to how they operated (Yesterday) and what has been achieved over these years. The current and next Presidents explained Rotary has been expanding and coping through Covid and what is planned for the future.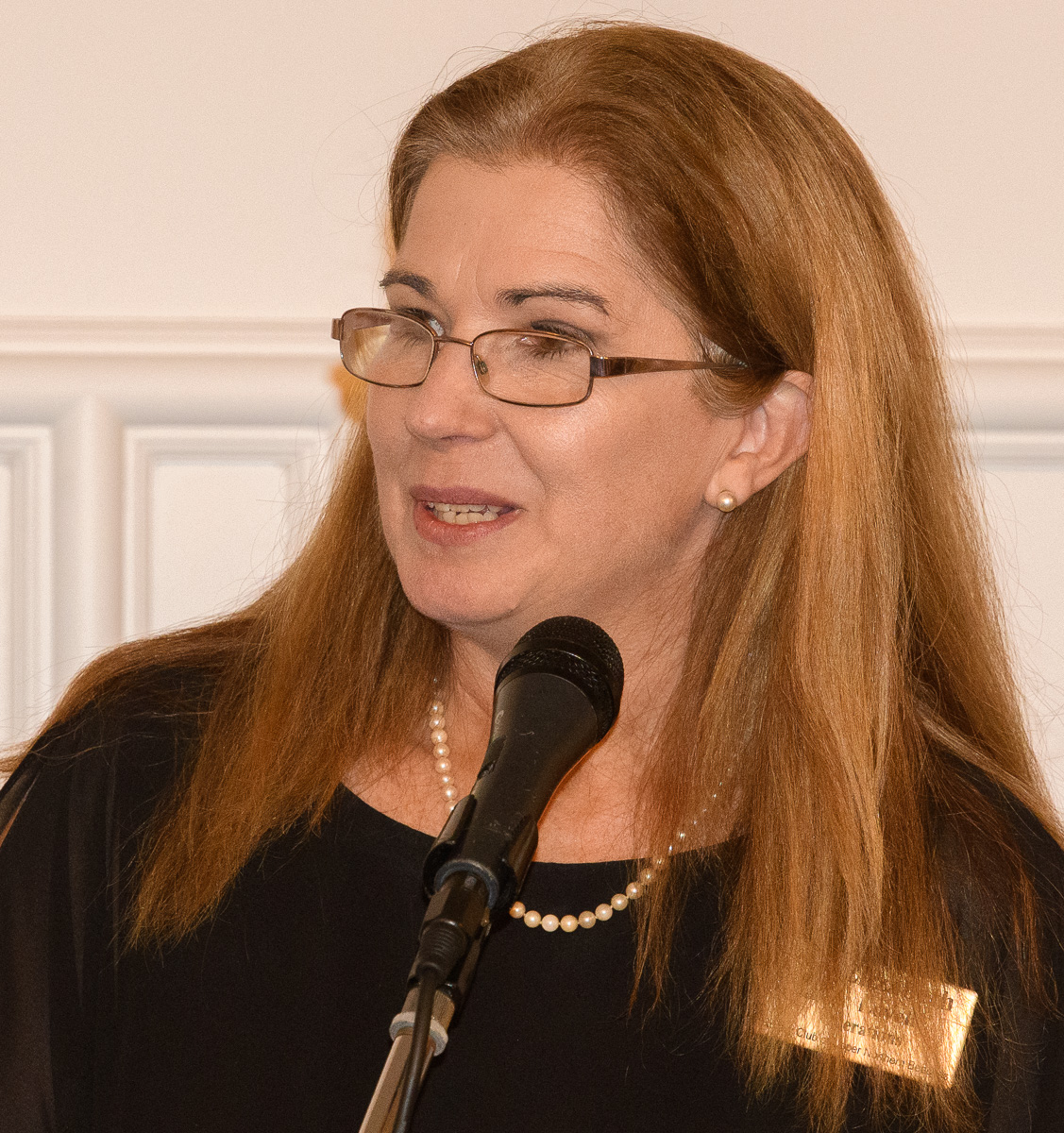 Next President Liz Lovell reviewing the future

There were also 4 Rotary District Governors (responsible for Rotary North of the Harbour Bridge to the Central Coast) present and it was amazing to discover that there were 30 current or past Presidents present, who have been guiding their Rotary Clubs over the years – true cases of the Rotary motto of giving "Service above Self".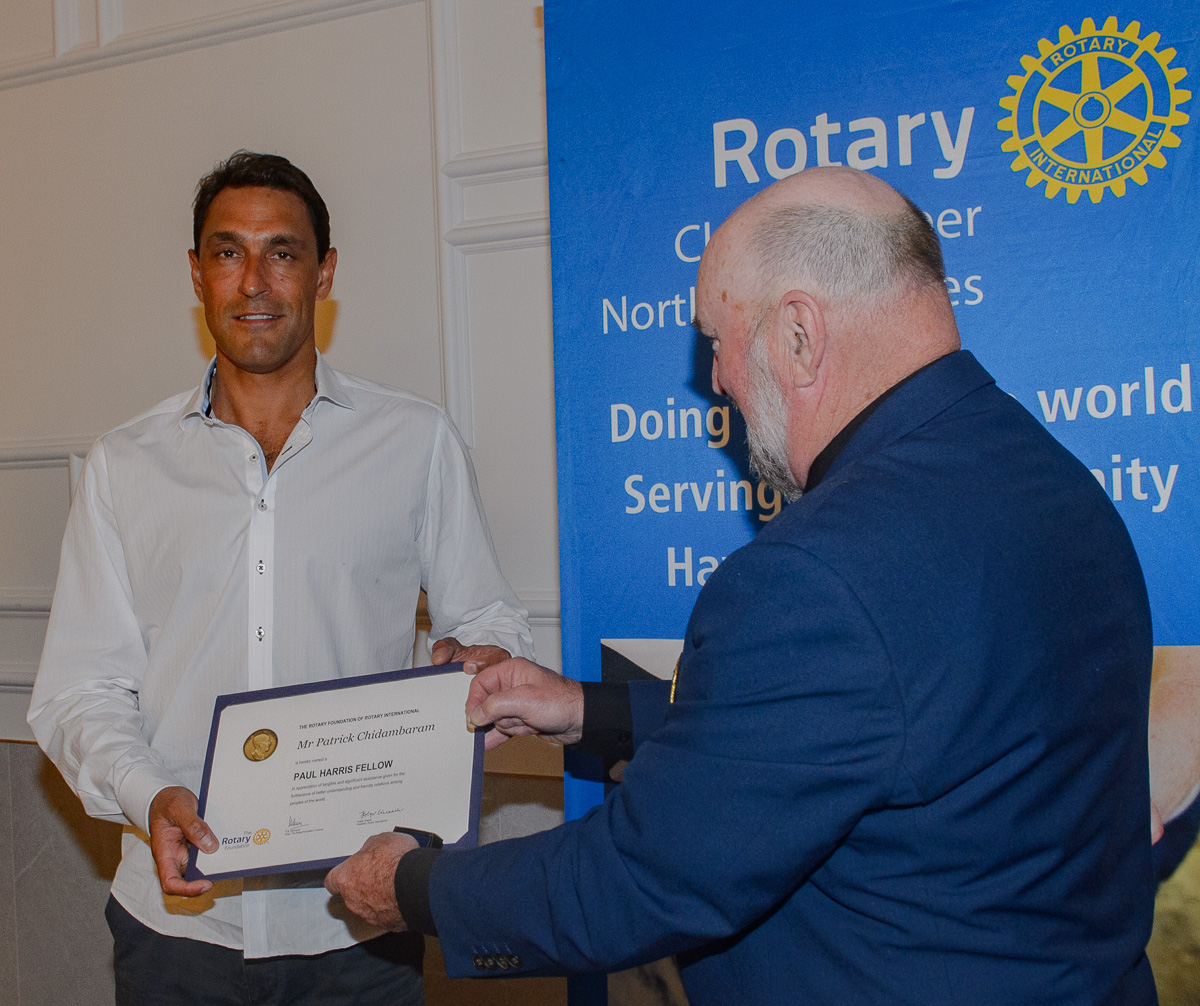 Rotarian Patrick Chidambaram presented with special Rotary award Paul Harris Fellow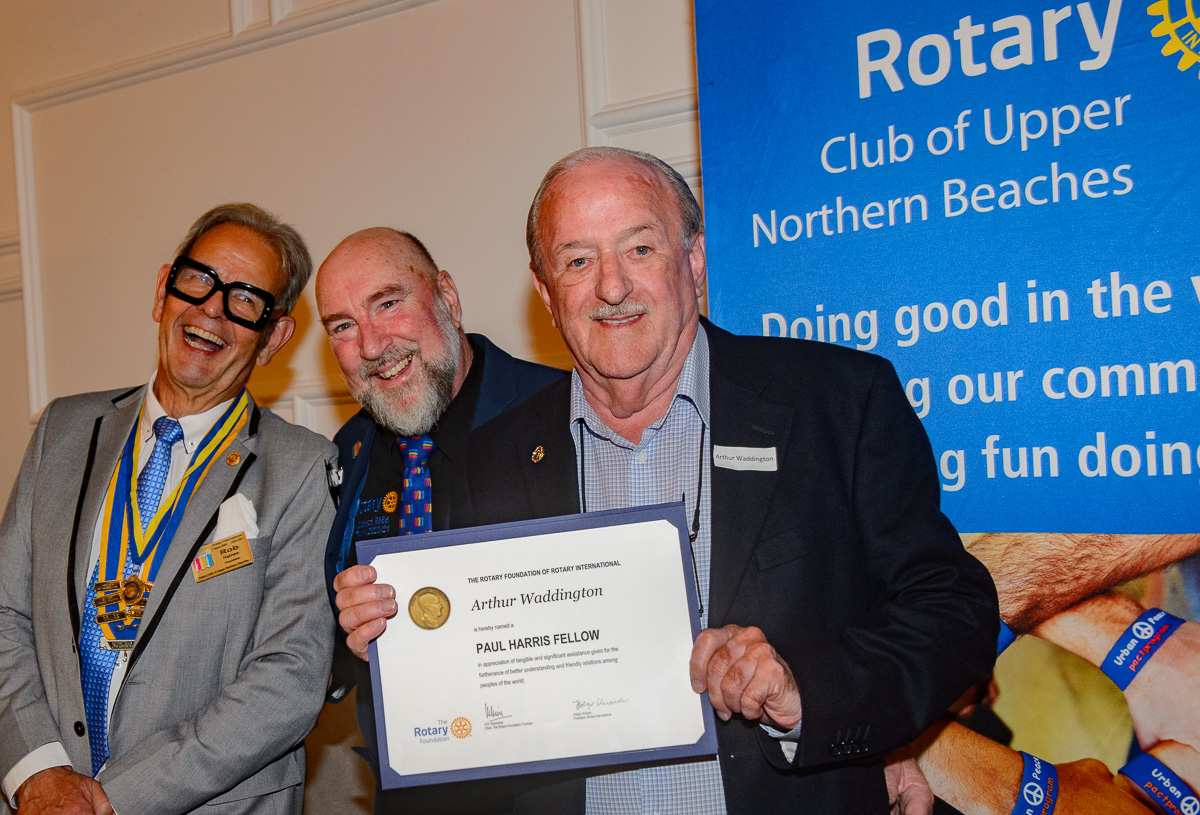 Past Rotarian Arthur Waddington being presented with his Paul Harris Fellow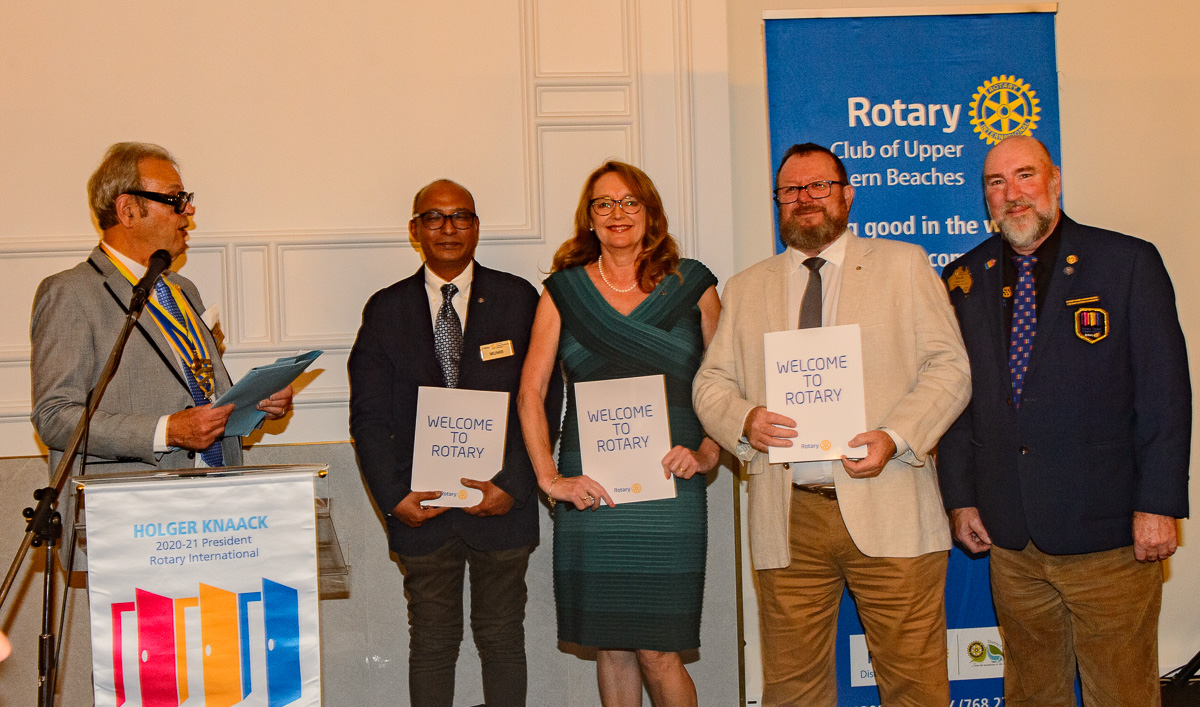 New Rotarians Munir, Colette Cusack, Glenn Parker being welcomed
All present really enjoyed reminiscing and recalling their experiences plus how they have been able to assist the local community. All are looking forward to celebrating the Club's 70th in 9 years' time.
21st April 2021 was not only the 61st anniversary of this Rotary Club but, to the day, the 100th Anniversary of the formation of the first Rotary Club in Australia. To celebrate 100 years, there will be a Civic Reception given by the Northern Beaches Council for Rotary at Manly Town Hall on June 2nd, at which all the Rotary Clubs on the Northern Beaches have been invited.
Rob Haines, President, Rotary Club of Upper Northern Beaches.
About The Rotary Club Of The Upper Northern Beaches
Each Rotary Club is part of a district. The Rotary Club of Upper Northern Beaches is part of District 9685, one of two districts covering the Sydney metropolitan area. The district includes 79 Rotary clubs in the area stretching from the Blue Mountains to the sea north of Sydney Harbour, reaching across the Hawkesbury River and north to Toukley on the Central Coast.
Our area includes the part of the Sydney Northern Beaches area stretching from Collaroy to Palm Beach. The area is virtually surrounded by water, bordered by the Tasman Sea to the east, Dee Why to the south and Pittwater to the west and north.
Rotary was founded in in 1905 by Chicago lawyer Paul Harris. Today, Rotary is 1.2 million neighbours, friends, and community leaders in more than 200 countries who come together to create positive, lasting change in our communities and around the world.
Rotary is a voluntary organisation whose members are busy people. We all participate within our own levels of availability, skills and expertise. Whilst attendance at our weekly meetings greatly helps members to be informed and to contribute, there is no requirement to attend all meetings. We focus on members being engaged in our projects and activities. And we offer the opportunity to match members' and supporters' preferences, skills and availability to the tasks at hand. We encourage members to involve their partners and families in club meetings and all other activities.

Find out more at: www.rotaryuppernorthernbeaches.org
The objectives of Rotary are:
Forming friendships and engaging through a group as a way to perform community service.
Practising high ethical standards in business, professional and individual conduct, whatever our occupation or role in life.
Applying the ideal of service to our personal and community lives.
Advancing international understanding, goodwill and peace through a world fellowship united in the ideal of service.
Board of Directors
President: Rob Haines
Past President: Elizabeth Lovell
President-elect (2021-22): Elizabeth Lovell
Secretary: Robwyn Miller
Treasurer: Simon Masman
Club Service: Alan Smith
Youth Service: Debbie McMurran
Community Service: Raylene Jarvis
Fundraising: Annette Baggie
Other Senior Positions
International Service: Tony James
Vocational Service: Debbie McMurran
Membership: Angela Cohen
Rotary Foundation: Des Walsh
Marketing/Public relations: Tamara Sloper-Harding OAM
Sponsorships: TBD
Project Managers
The Big Dig: Annette Baggie
Car raffle: Mark Lawrie & Patrick Chidambaram
Palliative Care: Gail Carew
Australia Day breakfast: Tony James
Christmas Carols in the Park: Annette Baggie
Christmas tree sales: Alan Smith
Golf Day: Annette Baggie
Beach2beach: Annette Baggie
BowelCare: Ron Perry
Christmas hampers (at Blackmore's): Larraine Hall
Clean Up Australia Day: TBD
Tree of Joy: Dannie Sloper
Club program coordination: Anthony Jenkins
Build Your Future Today (Cambodia): Tony James
Soibada village (Timor Leste): Tamara Sloper-Harding OAM
Web & Facebook administrator: Tamara Sloper-Harding OAM
Celebratory Photos Taken On The Night
photos by Michael Mannington, OAM, Community Photography