October 27 - November 2, 2019: Issue 426
Local Public Bus Services to be Privatised: critics state there will be routes cut, less and poorer services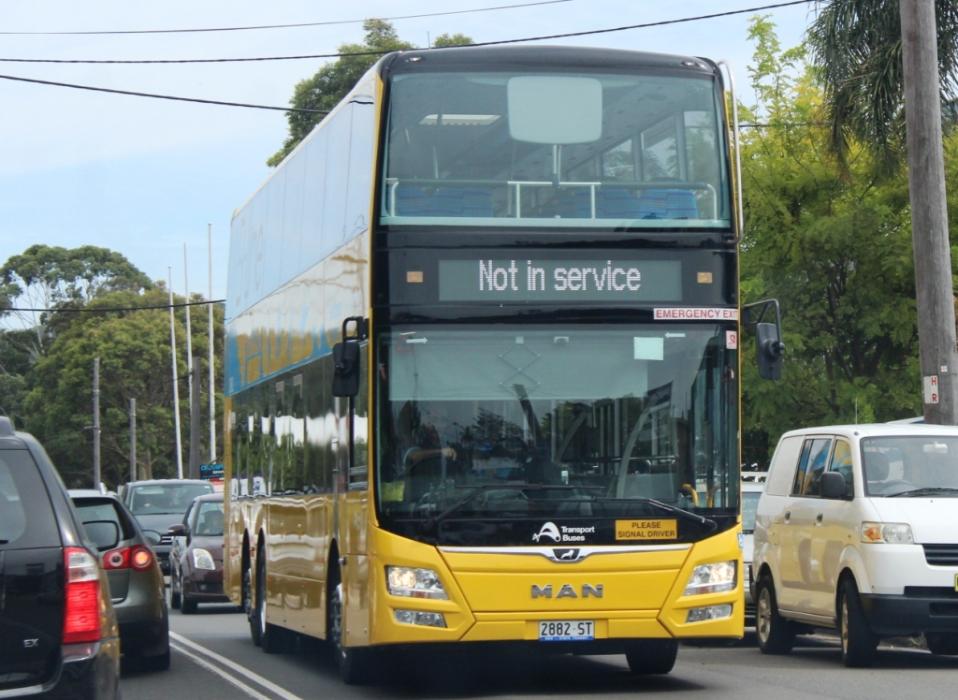 The NSW Minister for Transport Andrew Constance announced on Thursday, October 24th, 2019 that public bus services for the northern beaches (and Pittwater) will be privatised.
The Government will invite the world's leading public transport operators, Australian and international, to bid for contracts for 13 of Sydney's bus contract regions over the next three years. This will include the three remaining State Transit operated regions.
Mr Constance said a competitive tender of all Sydney metropolitan bus contracts will enable the NSW Government to reinvest more into delivering better services to commuters.
"We know customers want more buses, more often, as well as a mix of bus services that cater to their needs. This includes high-frequency services on major routes, like the B-Line, and frequent direct options such as on-demand services for short, local trips." Mr Constance said this week
"The NSW Government will engage with the private sector to transform the current, one-size-fits-all model of service delivery, to one with multiple service types including high-capacity routes and local and on-demand travel."
Contracts for the three remaining State Transit Regions 7, 8*, and 9 – covering Ryde, Gladesville, the Northern Beaches, Lower North Shore, the CBD, and the Eastern Suburbs will be included and be put out to tender by early 2020.
The NSW Government will continue to:
own State Transit buses and all other assets such as depots,
regulate timetables, safety, and service priorities, and
set fares as they are today, under the Opal system.
The reform will also see Sydney's ageing diesel bus fleet replaced by electric vehicles to reduce the impact of buses on the health and environment of our city.
"Making the switch to an entirely electric bus fleet will deliver huge benefits to the community in terms of reducing air and noise pollution, as well as our incredible drivers," Mr Constance said.
"As part of this process, we will challenge the industry to begin an ambitious transformation of our bus fleet from particulate emitting diesel to zero-emission buses.
"The experience of other leading European cities demonstrates that a rapid transition to zero-emission buses is possible and I have asked Transport for NSW to work with operators and bus suppliers to develop a plan to transition our fleet as part of the tender process.
"Zero-emission buses are becoming the standard with the significant environmental, health and operational cost benefits being experienced now in cities like London, Paris and Amsterdam. As a truly global city Sydney deserves the same."
Mr Constance said there would be jobs for the majority of State Transit award staff with the new operator(s), including all bus drivers and maintenance staff, whose jobs will be guaranteed for two years. These staff will also transfer with all their accrued entitlements such as annual leave, sick leave, long service leave, superannuation and their three-year travel pass.
"Today's announcement is not a reflection on the performance of State Transit bus drivers who have been doing an excellent job dealing with the strong surge in passenger numbers and demanding road conditions," Mr Constance said.
"We expect more jobs for bus drivers to be created due to the extra services that will be provided.
"We have started engaging with all staff and their union representatives about today's announcement, and will continue this right through the tender and transition process."
The NSW Green state the government is placing corporate profits ahead of the needs of local residents in its sell off of the Northern Beaches bus system.
Northern Beaches Greens convenor Miranda Korzy called on local state MPs to ensure the decision is reversed.
"Public transport should run for the benefit of the community – not so a private company can make a buck," Ms Korzy said.
"Forcing residents into their cars or Keoride by reducing the number of stops on the B-line was a precursor to the sell off - so private operators will have a minimal number of stops to service.
"Wait now to see other local services cut or fares rise – especially those with fewer passengers, later at night or to the farther reaches of the peninsula."
NSW Greens Upper House MP and Transport spokesperson Abigail Boyd said the Liberals sell-off of the three remaining publicly - operated bus regions in Sydney spells disaster for affected communities with commuters expected to suffer from more delays and poorer service.
"Once again the NSW Liberal-National government has put corporate interests ahead of getting commuters to work on time," Ms Boyd said.
"Every time this government has sold off public transport services it has seen decreased patronage, more delays and lower commuter satisfaction.
"In Newcastle after the sell-off patronage dropped 7.75%. Over a year later it's still a disaster."
"In the Inner West the same story played out with buses running on time dropping from 93.5% to 90.5%.
"Yet they want to repeat this failed experiment on the Northern Beaches, on the North Shore and in the Eastern Suburbs.
"If Andrew Constance and the Liberals were serious about busting congestion they would be investing in our services to deliver world class, publicly-owned, transport solutions.
"And that would mean not just flogging off our infrastructure to the highest corporate bidder." Ms Boyd said.
The government cited poor performance of buses run by State Transit as justification for its decision to privatise services in the inner west last year. Since then figures from the state's transport agency have shown the punctuality of buses in the inner west have worsened since the private operator replaced State Transit.
The running of Sydney's government-owned ferries was placed in private hands in 2012. The government is effectively moving to privatise the operation of the Bankstown rail line through the inner west from Sydenham to Bankstown by converting the railway to carry single-deck driverless trains.
The expected announcement comes one day after local state MP's announced an extension of services for commuters to the northern beaches hospital.

On Wednesday Member for Pittwater Rob Stokes said route 155 services from Bayview to Narrabeen will be extended to the Northern Beaches Hospital, creating a new direct link from Pittwater to the Hospital via the Wakehurst Parkway between 7am and 8pm each day.
"I am pleased we can deliver this new service which will use Wakehurst Parkway as a scheduled public transport route for the first time," Mr Stokes said.
"The 155 extension will provide more than 180 new trips each week between Pittwater and Northern Beaches Hospital and will be an additional option for passengers connecting to Chatswood."
The extra B-Line services and extended route 155 will commence operations on 17 November.
Report and photos A J Guesdon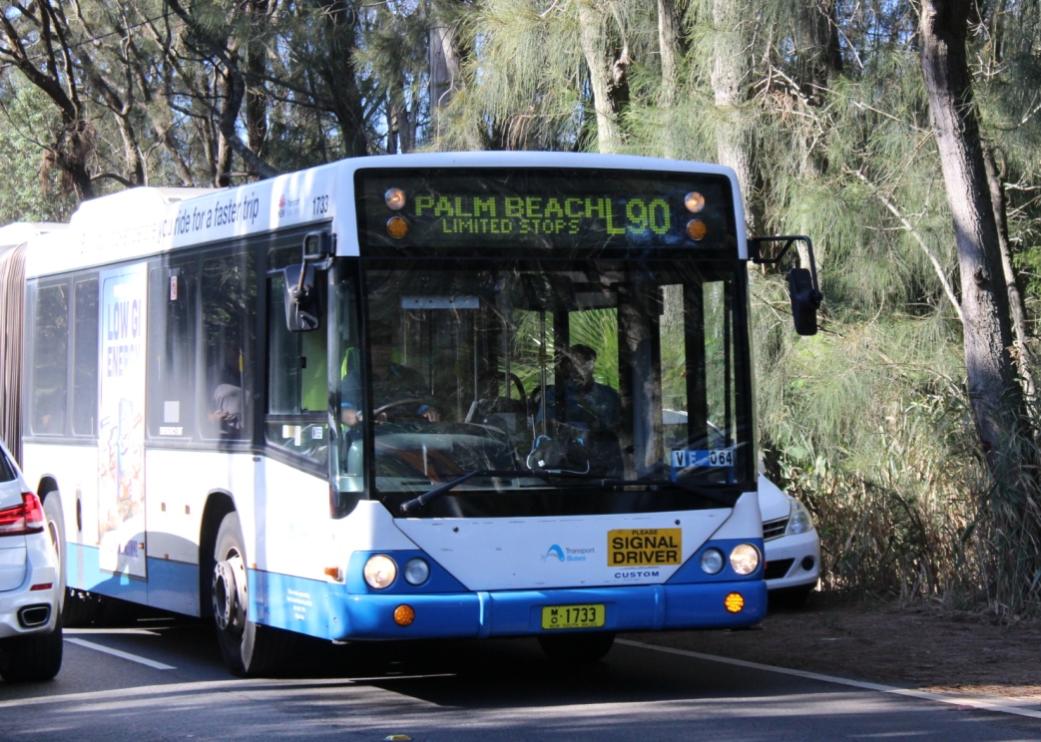 *region eight covers the lower north shore and northern beaches.