July 22 - 28, 2018: Issue 368
Living Ocean's Community Celebrate Living A Plastic Free Life!
Next Saturday, July 28th -
on Avalon Beach and at Barranjoey High School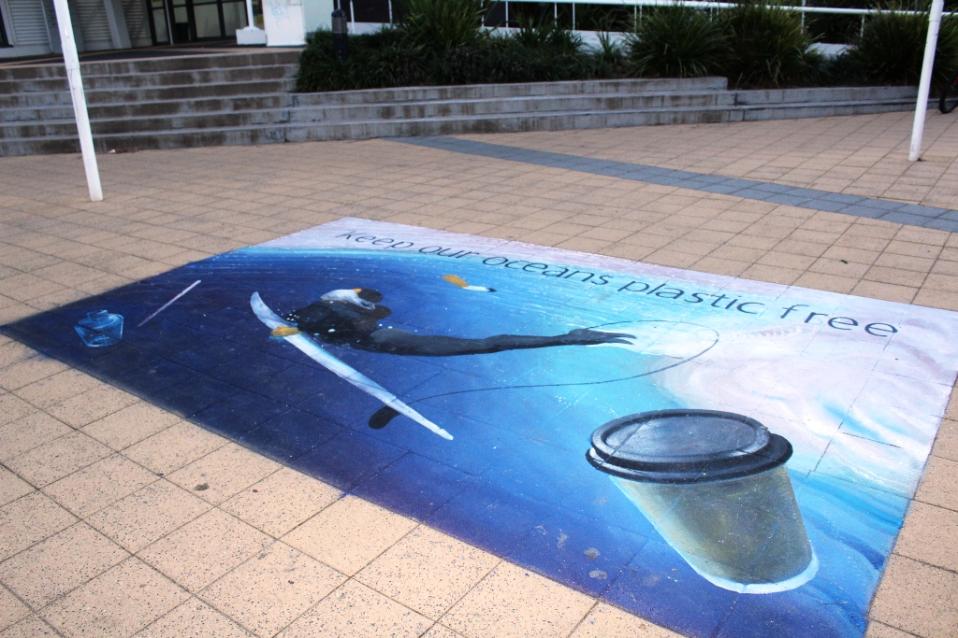 Living Ocean's Community Celebrate Living A Plastic Free Life!...
Ocean Lovers, Locals, Friends and Families can start packing the 'keep-cups' and buckets in preparation the
2018 Plastic Free July Community Celebration!
For the first time, ocean conservation charity LIVING OCEAN will host a HUGE day of beach cleans, great food,
live music, workshops, face painting, films and so much more to showcase all the great work our Northern
Beaches community is doing in order to live a Plastic Free Life.
Held on Saturday 28 July as part of the Plastic Free July initiative, Living Ocean is partnering with Ausmap and
Surfrider Foundation for the mega Avalon Beach Clean from 10am-11:30am.
Meet at the North Avalon Carpark
for the briefing. Coffee will be involved!
Then head on into Barrenjoey High School, off Tasman Road in Avalon from 11am-4pm for a day of love for our
planet and learning about living a plastic free life.
Kids will be thoroughly entertained with eco-games, treasurehunts and facepainting. Or they can take a tour
through the Community Gardens and visit the chooks!
Don't miss the discussion panel of community and environmental leaders as they get stuck into the plastics
situation, and hear from the experts how you can make a difference and take part in some genuine 'citizen
science'. Take part in the hands-on Bees Wax Wraps workshop and make your own non-plastic food wraps.
Make Boomerang Bags, or learn how to recycle efficiently.
Enjoy the LIVE music and watch incredible films about
our environment in the pop-up cinema.
Informative educational demos, talks and eco friendly stalls will be on hand – grab a fantastic sustainable t-shirt
or a zero waste reusable wooden cutlery set complete with stainless steel drinking straw and hemp pouch!
Visit the dedicated folks from Living Ocean, Surfrider Foundation, Northern Beaches Council's Coastal
Environment Centre, Ausmap, Wander Lightly, Sea Shepherd, Surfrider, Green Team, Take 3, Kimbriki, … and
so many more.
• Community discussion panel featuring local environmental
experts and passionate community groups
• Educational workshops and films will continue throughout the day with delicious food and live music!
• Stalls and workshops from ocean care groups
Living Ocean Founder Robbi Newman announced "there will be something for everyone on the day, from
cleaning our beautiful beach to learning how to deal with the plastics we find, and of course having heaps of fun
while we're doing it"
"With so many local and environmental experts, crusaders, and friends there to chat to and learn from, ultimately
our aim is for people to go home with a great deal more knowledge about how to look after our planet and oceans
by living a plastic free life." Robbi stated.
Attendees are encouraged to bring drink bottles and keep-cups on the day which they can fill up at the water
station provided by Sydney Water. Don't forget to bring along old t-shirts to turn into fabulous green shopping
bags with the folk from Boomerang Bags.
Barrenjoey High School is located off Tasman Road in Avalon Beach.
10-11:30am Beach Clean Avalon.
11:00am Festivities begin – live music, games, food, stalls, workshops
1-2pm Talks & Community Leaders Discussion Panel
2-4pm Live Music & Close.