June 14 - 20, 2020: Issue 454
Living Ocean Updates: Winter 2020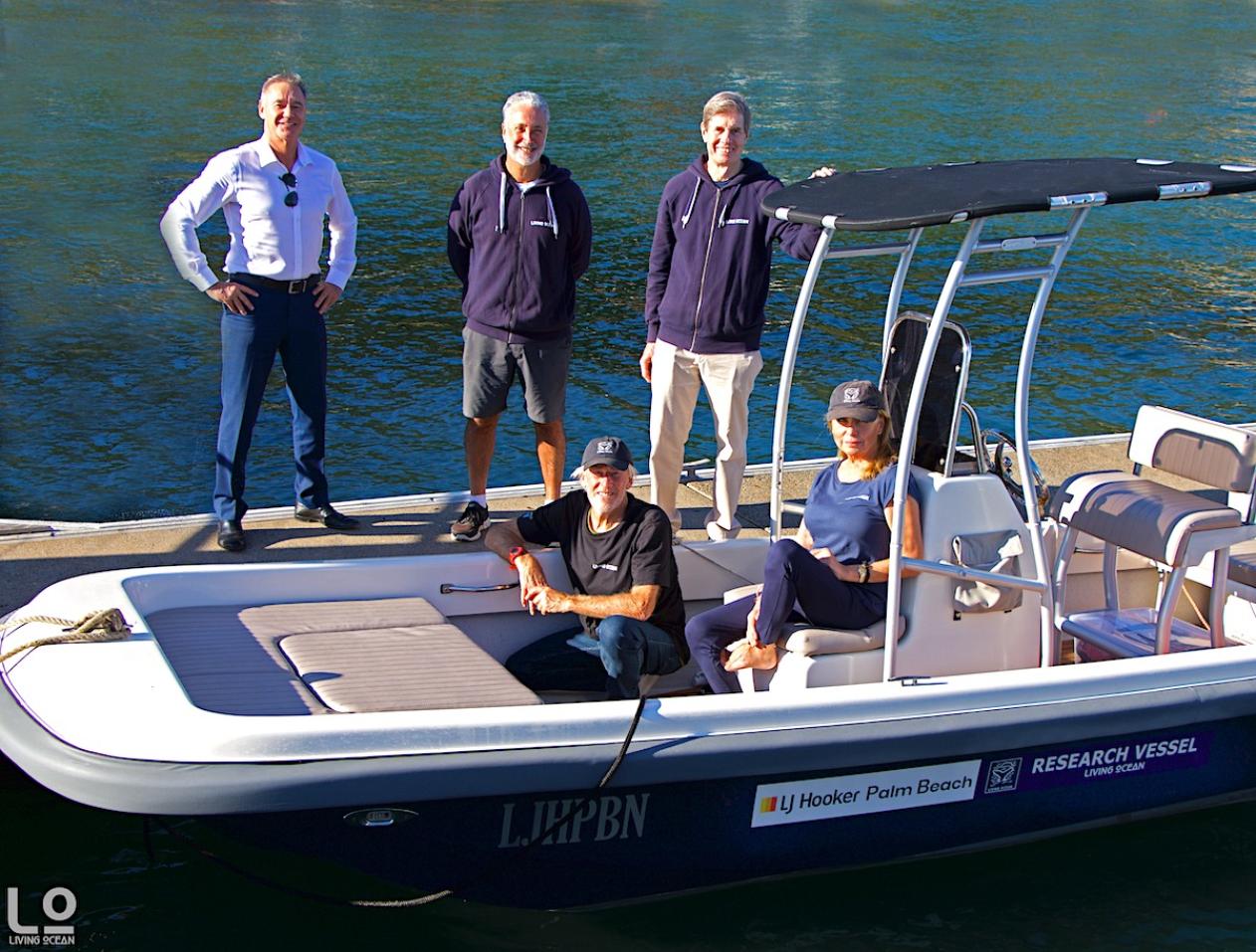 We are proud to announce our partnership with David Edwards LJ Hooker Palm Beach for co operation in research of inshore and near offshore projects for Living Ocean and other citizen science and academic institutions in the Pittwater & Broken Bay area.

This Iluka Yachts class boat is a big asset for us, to enable quick and easy access to sites for study.

It also allows us to respond jointly with other organisations like NPWS, HSI and ORRCA for entanglement and other stress situations for marine species.

We also take special delight in sharing our missions with school kids and volunteers.

Special thanks to David Edwards & Diana Scotts Edwards for the generous usage of this research vessel.

We plan to build up our observation tools and equipment thru donation and sponsorship to enhance our data and observation. Please contact us if you can assist.

Now more than ever we need to understand and know the impact our species is having on all marine life.

More thanks to Barrenjoey Designs for the boat decals and also the assistance from the Palm Beach Anchorage.
MAKING A DIFFERENCE FOR LIFE IN THE OCEAN
Living Ocean is a charity that promotes the awareness of human impact on the ocean through research, education, creative activity in the community and support of others who sustain ocean health and integrity.
'WE NEED YOUR HELP
IT'S END OF YEAR TAX TIME & WHAT BETTER WAY TO RELIEVE YOUR TAXABLE INCOME THAN DONATE TO YOUR LIVING OCEAN
PEP 11 GAS LATEST:
WILL GOVERNMENT ALLOW DRILLING

OFFSHORE HERE
OUR HUMPBACK RESEARCH OFF OUR SHORE YIELDS ACADEMIC RESULTS WHICH SHOW HOW GAS MINING IN THE PEP11 ZONE WILL IMPACT MIGRATIONS

As you are aware Living Ocean research into Humpback migration tracking and behaviour allowed us to postpone 2D seismic testing in PEP11 during the southern migration. It was 10 years of data that allowed us to prove the controls laid out by NOPSEMA plus the EIS of ASSET was totally incompetent and misguided.

They did reschedule a minor 2D seismic survey the following year to fulfil their lease on the area. However a more powerful 3D test survey was abandoned due to public objection and conflict within the corporate management (as observed on documents lodged). It appears that drilling was decided as the best direct course of prospecting.

However the collapse of the hydrocarbon market has made any prospect of drilling and farming gas in a unfavourable geological medium and ocean environment a financially risky venture.

Cassie Murray has highlighted in her masters thesis, based on our research data that on the Northern migration the majority of whales travel within 45-60m of water. This also correlates with an Ecuadorian study. ' The majority of humpback whales recorded during this study (45%) were moving through an area with water depth of 45-60m. Felix and Haase (2005) found that humpback whales off the coast of Ecuador maintain a common distribution pattern of 20-60m water depth. '

Any drilling or industry planned will directly effect all marine life in this water depth zone.

As we know humpbacks on the northern migration use established 'sign posts' to navigate. They compete for females. They interact socially. Mothers with young (under one year) are still teaching life skills.

If humpbacks are pushed out to deeper waters they are more susceptible to predators, great whites, orcas etc. In Monterey Bay orcas lie in deep waters waiting for gray whale calves to pass between headlands. They have less chance of a successful hunt in shallow waters.

Gas will not materially reduce our carbon footprint.

According to the International Energy Agency (IEA), switching from coal to gas can provide 'quick wins' for global emissions reductions and has the potential to reduce electricity sector emissions by 10 per cent."

To reduce emissions by 10% compared to the high emitting coal is at best marginal progression towards net zero emissions.

Refer to Department of Industry, Science, Energy and Resources. Technology Investment Roadmap Discussion Paper. May 2020



AUSMAP
MICRO PLASTICS SURVEYS
DESPITE COVID RESTRICTIONS ON GROUPS WE HAVE BEEN CONTINUING OUR AUSMAP STUDIES WITH NATION ONLINE ZOOM WIDE MEETINGS
Great webinar with the AUSMAP crew on Friday nation wide.
Some amazing stats emerging re hot spots identification for micro plastic deposits from wind, tides, current and run off.
Living Ocean will be restarting surveys as soon as COVID restrictions allow.
In the meantime contact us to volunteer and join surveys on the Northern Beaches, Pittwater and Broken Bay.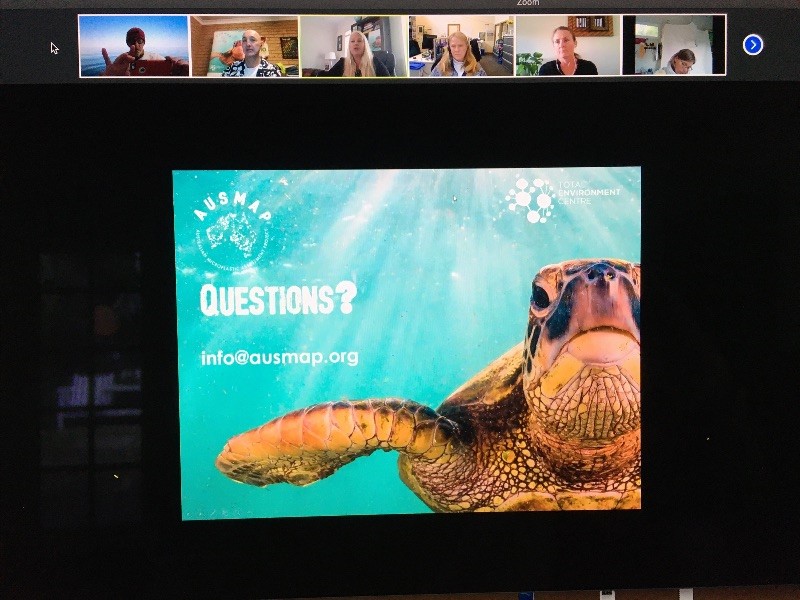 OUR SEAL COLONY
MANAGING AN EMERGING POPULATION
LIVING OCEAN AND ORRCA HAVE BEEN ASKED BY NPWS TO KEEP AN EYE ON THE BARRENJOEY HEADLAND SEAL COLONY
Its numbers have grown considerably in recent years and the current population seems to have jumped from five or six to upwards of twenty.
We have been working with Maquarie University to try to sample scat (excrement) to analyse for plastic contamination and also other dietary components. Of particular interest is any remnants of fairy or little penguins. This is because there has been a noticeable decline in penguin numbers in local waters as reported by surfers and it may be that the seals are eating the penguins.
Another observation is that increased seal numbers (and more migrating whales) seem to have attracted more sharks - this observation validated by bite marks on seals and more sightings in the local surf area as well. We suggest non black wetsuits in the Palm Beach area plus always surf in pairs.
Observers of the colony are asked to keep at respectable distance. Seals can inflict serious bites, despite the fact they resemble cute friendly 'labrador' like behaviour.
Living Ocean has suggested to NPWS that a buoy be placed 10 to 15m from the seal colony with a sign restricting speed and distance to respect the colony.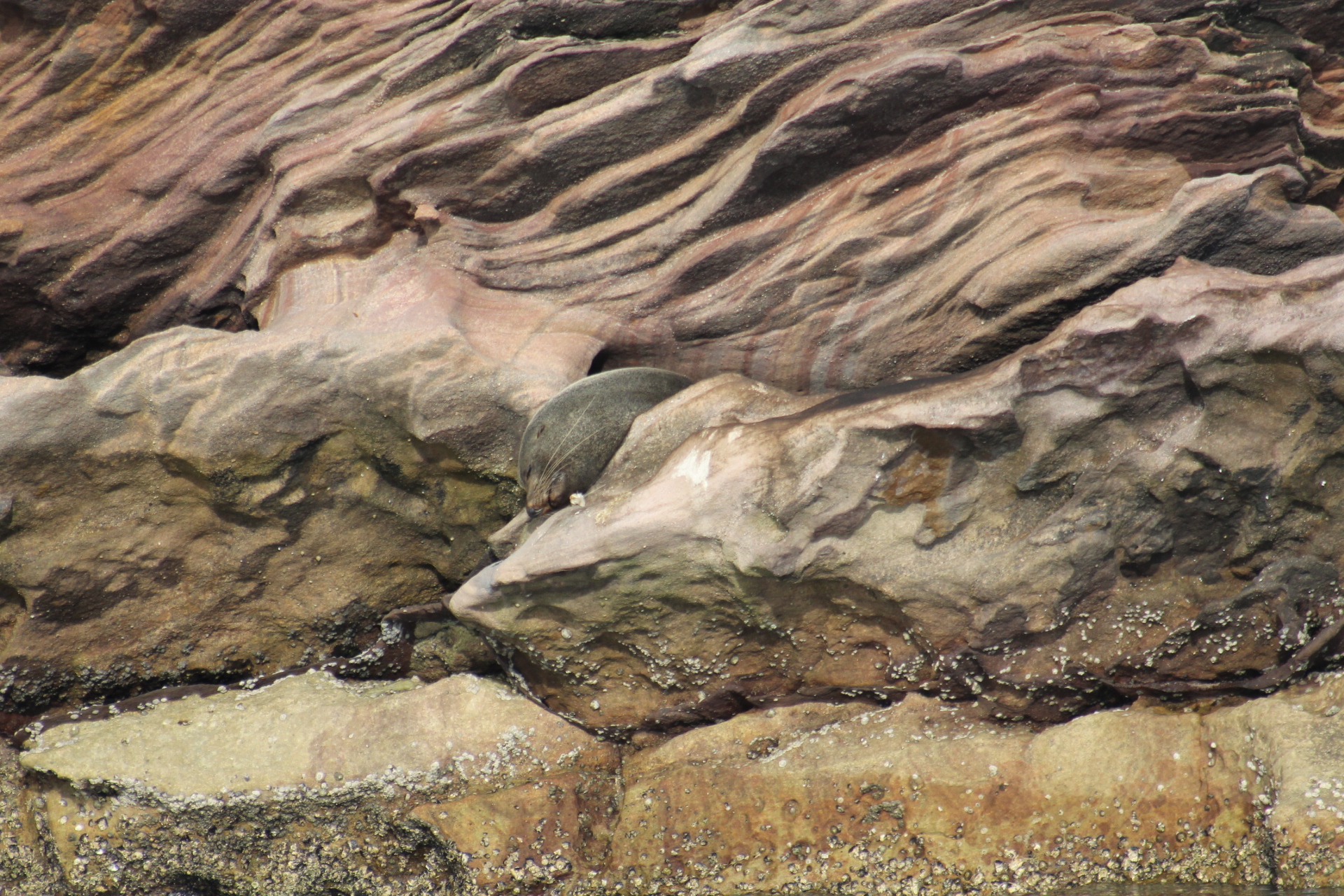 SHARK NETS
THEY NEED TO BE REMOVED
THE SHARK NET PLACEBO
Each summer we see the negative effects of shark netting off our coast where bycatch results in a wide variety of species trapped in nets that have no real impact on preventing shark attacks. A recent study by the University of Wollongong confirms this.
Living Ocean has been working with the Humane Society International based in Avalon to further confirm this and have the nets banned. They are in effect a simple placebo for the wider community and politicians are inept in explaining that they are ineffective. The new usage of 'smart drum lines' is a far more species specific solution and has also resulted in useful research data from tag and release practices.
Living Ocean has also expressed disbelief that nets are laid in spring off our beaches during humpback southern migration season.
We are pitching for this to cease as we have documented entanglement at local beaches like Avalon at a time when swimmers are still not active in the surf zone.
Watch our amazing video of humpbacks and dolphins interacting at Palm Beach in what seems like co-operation to avoid nets at Palm Beach.
Contact your local politician to have these nets removed in favour of modern alternatives.
WAVES OF CHANGE
INTERVIEWS WITH OCEAN LOVERS OF INFLUENCE
PAUL WATSON, FOUNDER OF SEA SHEPHERD
We have launched a series we call Waves of Change where we focus on how an individual can make an impact that creates the ripple effect of influence. Something any of us can do.
Hear our first interview with Paul Watson, head of Sea Shepherd International. Go to livingocean.org.au website for the full interview with him that we screened at the global wave conference 2020. Each month we will be doing a new interview with people and characters who have made a difference to knowledge, awareness and health for our oceans.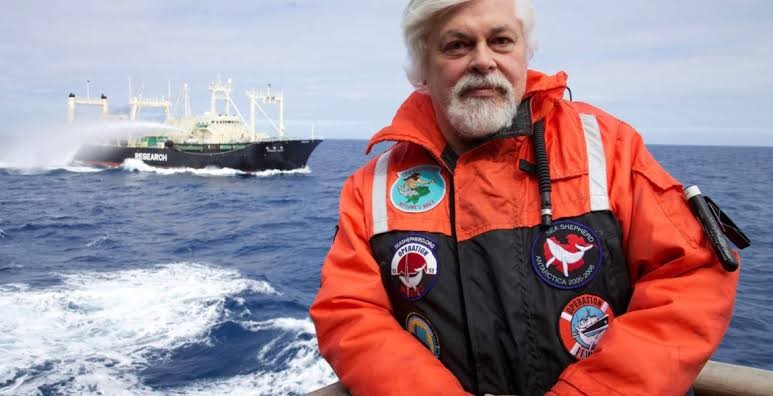 RADIO NORTHERN BEACHES TALKS WITH LIVING OCEAN
LOCAL RADIO BROADCASTS OUR NOT FOR PROFIT ACTIVITIES
Radio Northern Beaches Craig Brown talks with co-founder and President Robbi Newman about Living Ocean.
How it came to be and what the future holds for how we deal with our impact on the ocean.
BIG SEAS
EXPECTED MORE, MORE OFTEN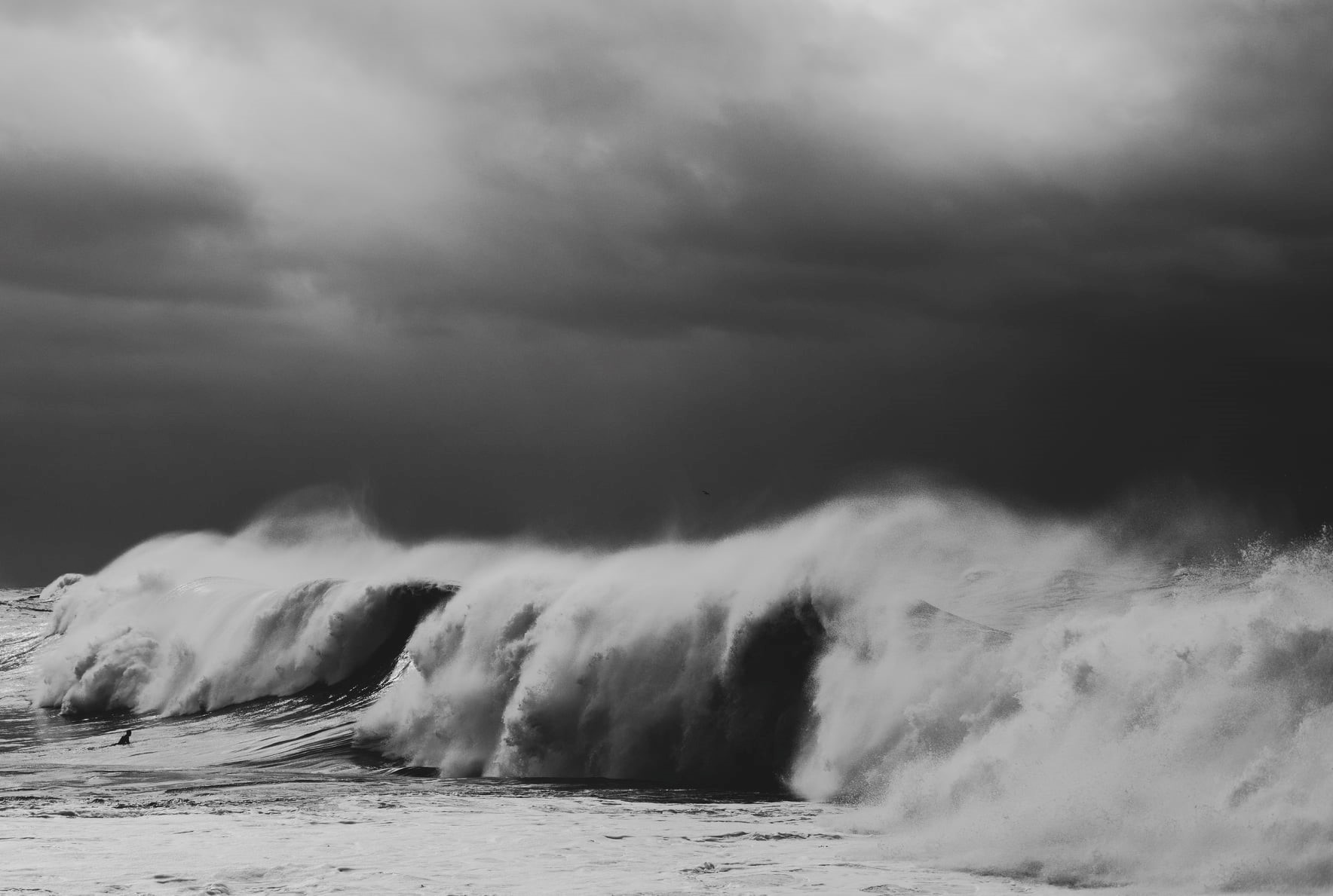 Recent storm swell at Avalon generated by east coast lows. Image of Ben Player ducking under a set taken by Guy Williment.

Recent storm swell erosion at Palm Beach as recorded by the Living Ocean drone to study long term sand movement. Image by licensed operator Robbi Newman.
OCEAN WAVES ARE GETTING BIGGER & CLIMATE CHANGE APPEARS TO BE TO BLAME
Extreme ocean winds and waves have become more common over the past three decades, according to scientists who warn climate change could be causing the trend.
A team of experts at the University of Melbourne, in Australia, reviewed around 4 billion observations of wind speed and wave height captured by 31 satellites between 1985 and 2018.
Overall, the study published in the journal Science indicated oceans appear to have become stormier. This has implications for coastal communities, as storm waves can erode beaches and cause flooding.
The biggest increases in extreme winds were found in the Southern Ocean. There extreme winds increased by approximately 1.5 meters per second, or 8 percent, over the last 30 years. Extreme waves in this same region increased by 30 centimeters or 5 percent.
UPCOMING EVENT #1
AVALON SCREENING AT BOWLING CLUB
A SPECIAL DOUBLE DOCUMENTARY SCREENING
WATCH OUR SOCIAL MEDIA, INSTAGRAM AND FACEBOOK

ONE OF AUSTRALIAS BEST SURFCRAFT SHAPERS AND ONE OF AUSTRALIA'S BEST OCEAN ACTIVISTS TALK ABOUT THEIR INSPIRATION FROM THE OCEAN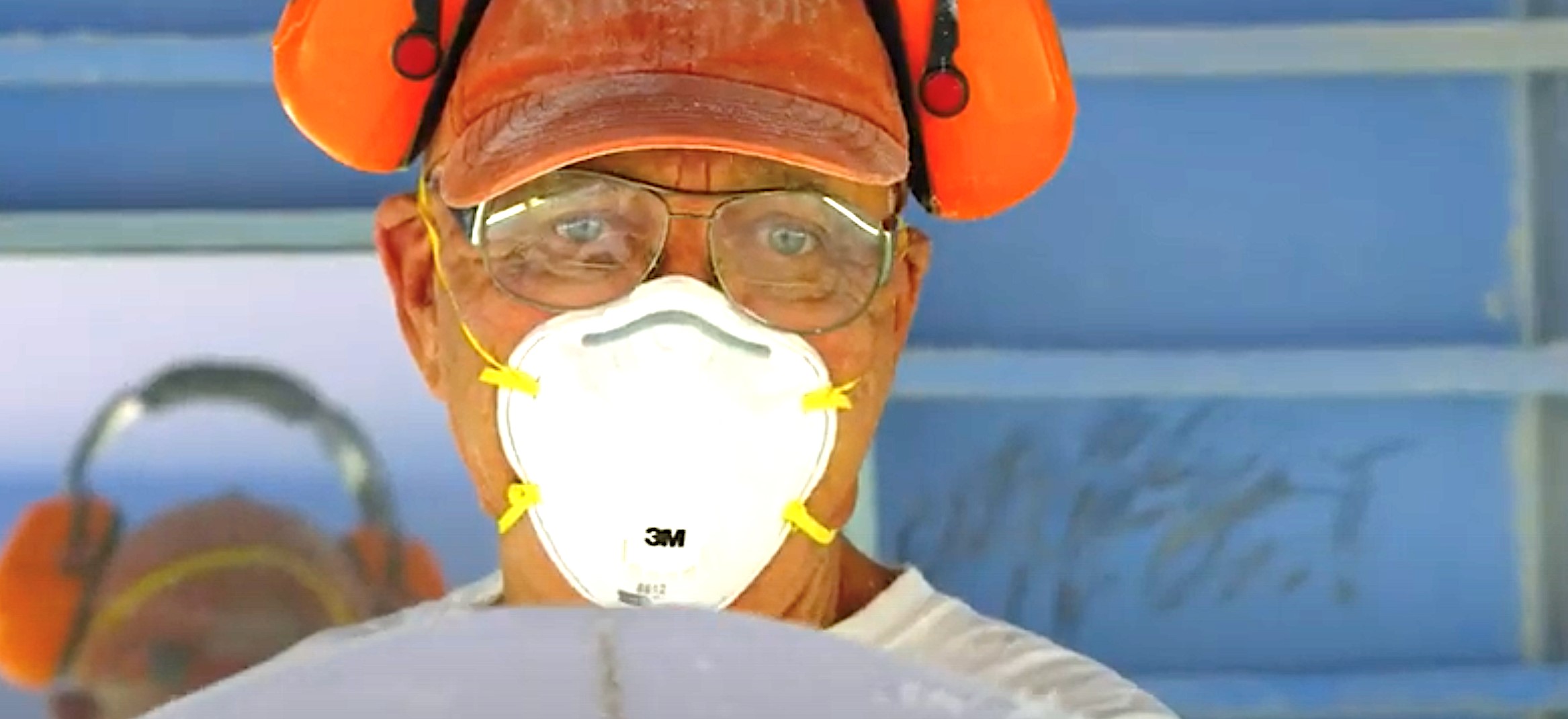 HANDCRAFTED BY DICK VAN STRAALEN
Dave Rasta and Dick Van Straalen talk about their relationship with the ocean and how it influences their approach to life. Rasta is sponsored by Patagonia for his eco activist endeavours.
THE SURFING YEARS
Dick Van Straalen and a few friends explore the early days of the surfing lifestyle to unknown and uncrowded north coast country surfing locations.
UPCOMING EVENT #2
SURFBOARD ART AUCTION
20 SURFBOARDS EACH DESIGNED BY UNIQUE ARTISTS
WATCH OUR SOCIAL MEDIA, INSTAGRAM AND FACEBOOK
20 SURFBOARDS DONATED BY GLOBAL SURF INDUSTRY
AUCTION EVENT TO BE HELD AT HARBORD DIGGERS
DATE TBA SUBJECT TO ARTISTS & COVID-19 EVENTS RESTRICTIONS
FIRST SURFBOARD DESIGN ARTIST
KAI WILDER
Kai Wilder was born and raised among the pristine ocean and forests of Byron Bay Australia. His paintings are an invitation through nature and the heart to home. Kai's creations connects us to the Dreamtime of the Old Earth and the Lore in the Cosmos. His paintings help us to see that all is connected.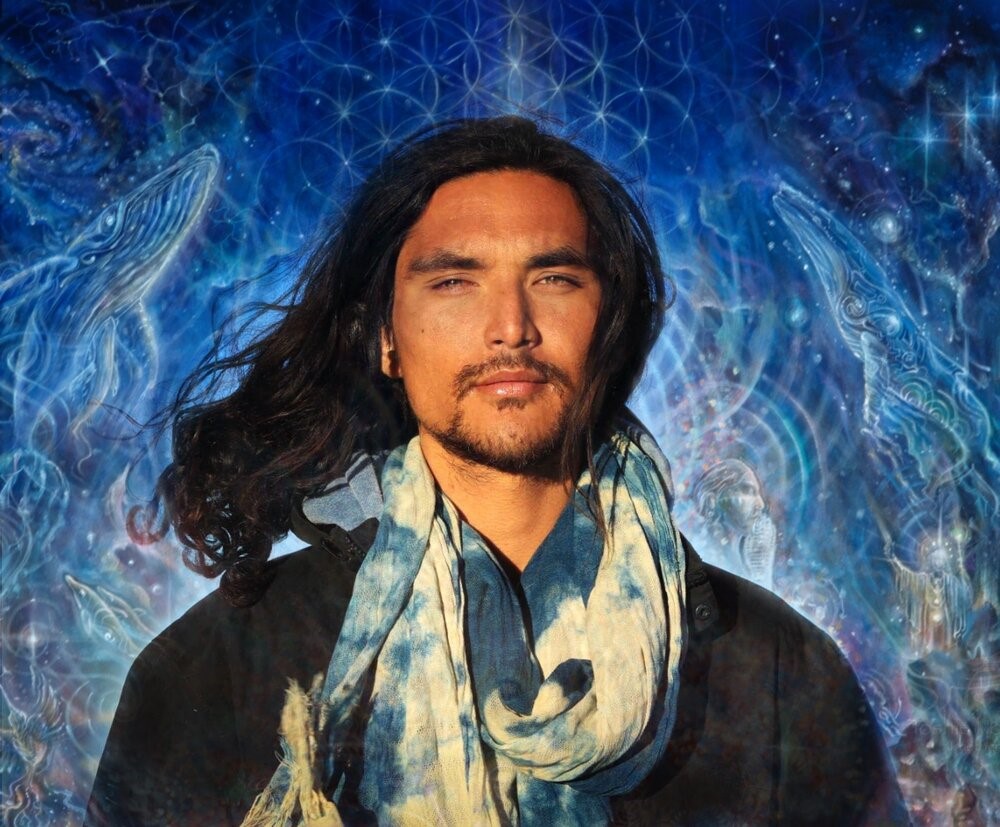 BEHAYVE - APPLICATION
DEVELOPED FOR SPECIES TRACKING & BEHAVIOUR
OUR AMAZING RESEARCH APP
Living Ocean's research study of migrating humpback whales off our coast began in 2004. What made it possible was WhaleTrack – a custom app running on a handheld Microsoft Pocket PC – for recording whale tracks in what was a very small boat. The app was written by Bill Fulton, of our Centre for Marine Studies team. Robbi Newman designed the visual interface and Jim Henderson helped test the app. It made a splash at the international conference of the Society for Marine Mammalogy, held in Capetown in 2007, with an all-day seminar hosted by Bill and fellow Living Ocean researcher Sam Barripp.
Over the years, Living Ocean accumulated a vast database of humpback tracks, leading an international consortium of universities to invite us to participate in their project modelling the effects of climate change on southern hemisphere humpback whales. The consortium told us that a literature search found us to be the only group in the world collecting data of this kind.
Eventually the smartphone came along, and Bill began migrating the app to this exciting new device. At the same time, he wanted it to be configurable, suited to a wide variety of studies of animals of any kind, and able to record animal behaviors as well as tracks and the animals' environment, in an integrated way.
Finally, after five years of intense effort and much teasing, the Behayve app is ready for the world. A preview attracted tremendous interest at the World Marine Mammal Conference in Barcelona last December. Researchers from all parts of world have been evaluating the app, using it to study not just marine creatures like dolphins but everything from bees to wolves to bears and naked mole rats. You couldn't make it up.
Behayve is planned for availability in the App Store in July. In recognition of the COVID-19 pandemic, it will be lifetime-free for those installing the app in the first year. Following that, Living Ocean will benefit from the sale of every copy.
You can read up about the app at behayve.com. Be sure to tell any of your friends who work with animals!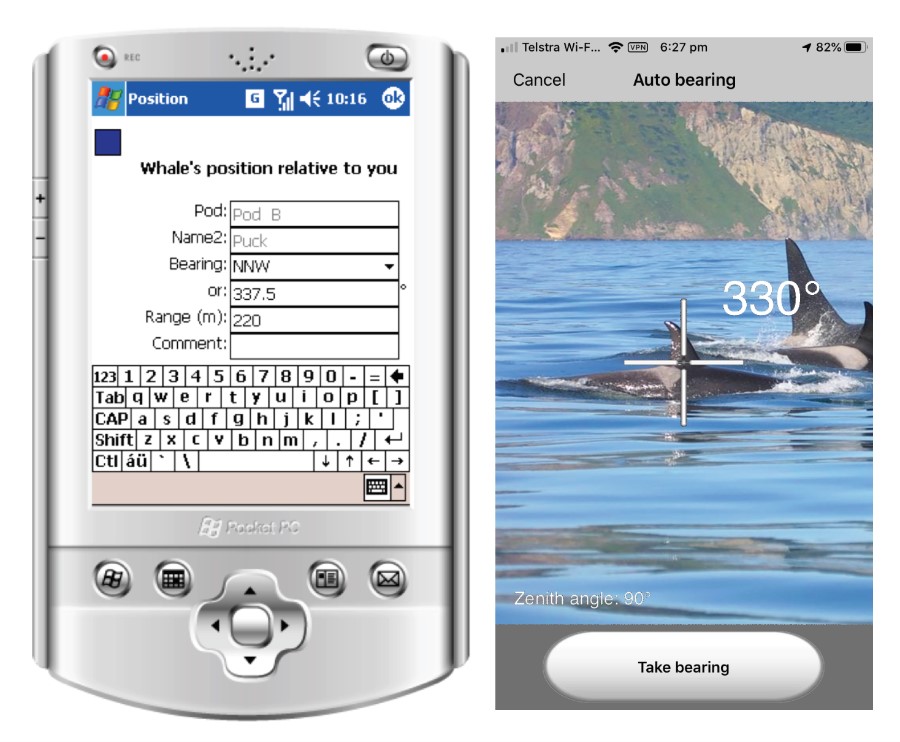 ALLIANCES
LIVING OCEAN JOINS
SOUTHERN HEMISPHERE WHALE STUDY GROUP
WELCOME TO WHALES & CLIMATE RESEARCH PROGRAM
Living Ocean is proud to announce another academic project in which we are a full partner!
Many whale populations are now in the process of recovering following over exploitation by the whaling industry.
Climate change is the next big challenge that whales are facing. The program has put together a multidisplinary team from Australia, South Africa and South America to address this problem.
Living Ocean's humpback research focuses on the behaviour of large numbers of whales in a limited geographic area and developed specialised software to facilitate data recording.
Bill Fulton, who leads Living Ocean's Centre for Marine Studies, has developed Behayve, a unique smartphone app that non- invasively tracks whales, records their behaviour and, using a wireless link to ship's instruments, captures the environmental conditions they experience. The app is configurable for scientific studies on a wide range of terrestrial and marine animals.
https://www.whalesandclimate.org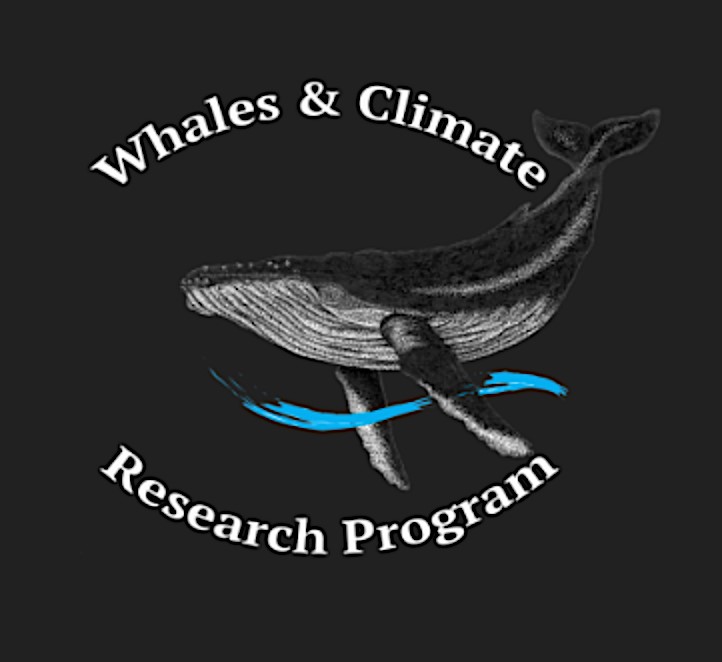 AVALON WHALE FOUNTAIN SCULPTURE
ACCEPTED BY NB COUNCIL
HAPPY TO ANNOUNCE
Northern Beaches Council Public Art - Artist Panel has entered into a Services Panel Deed agreement with Living Ocean and the artist Stephen Glassborrow.
This project is for the construction of our proposed Whale Tail Fountain located in South Avalon headland park above the playground area.
Discussion with the wider community has met with excitement regarding the influence the sculpture will create as an icon and drawcard for Avalon specifically and the Northern Peninsula in general.
If you feel this is a well worth art instalment then please pass comment to your Council representatives, State and Federal members.
This is a Living Ocean symbol and celebrates the return of the whales to our coastlines with all the joy, celebration and financial benefits that flow onward.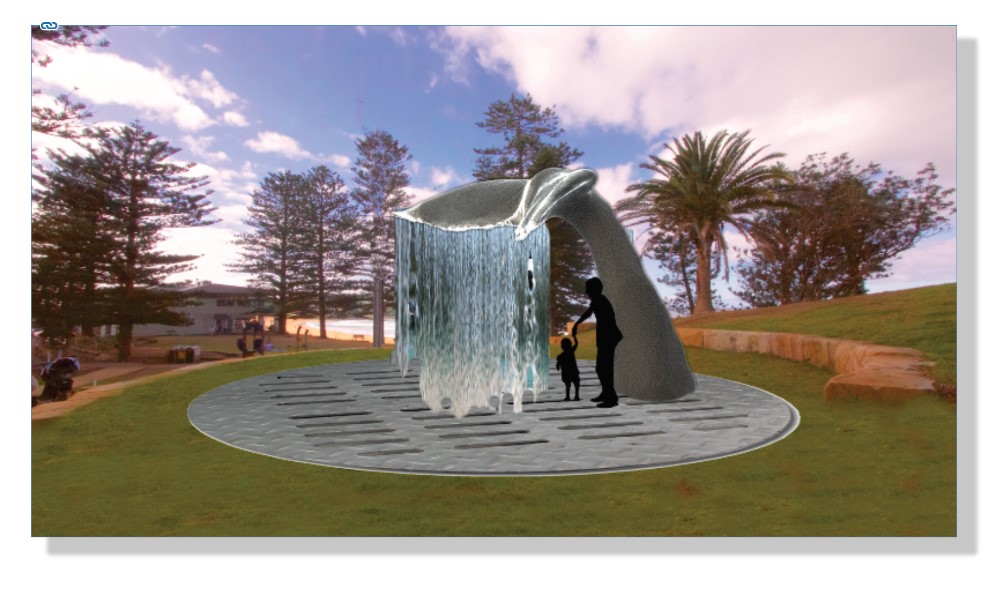 NPWS PARTNERSHIP
What an amazing effort last week in wild weather for the NPWS 'Greater Sydney Branch Large Whale Disentanglement teams and volunteers exercise out of The Basin with NGO's Living Ocean and ORRCA.
We were so impressed by all the boat crews passion and commitment to study best rescue practice with IRB's and mother ships.
It was also great to have student Henry Paton from German International School Sydney out on our craft for life experience.Living Ocean always includes youth and students when possible to share the best of our oceans.
This was our first assignment in the Boston Whaler 'Iluka' now sponsored by the Edwards and LJ Hooker Palm Beach for our inshore research. Fabulous support by locals who also care for our coastal waters.
Volunteer group Marine Rescue Cottage Point also did a great job as the mother ship for IRB rescue unit gear.
Gamay Rangers were also in action coming from down Botany way.
Again, special thanks to the NPWS.
Their motto is:
'We connect communities with conservation and culture to deliver great outcomes for the environment and heritage'
......and they certainly do.