October 8 - 14, 2017: Issue 332

Lion Island Challenge 2017
Hosted by Avalon Beach SLSC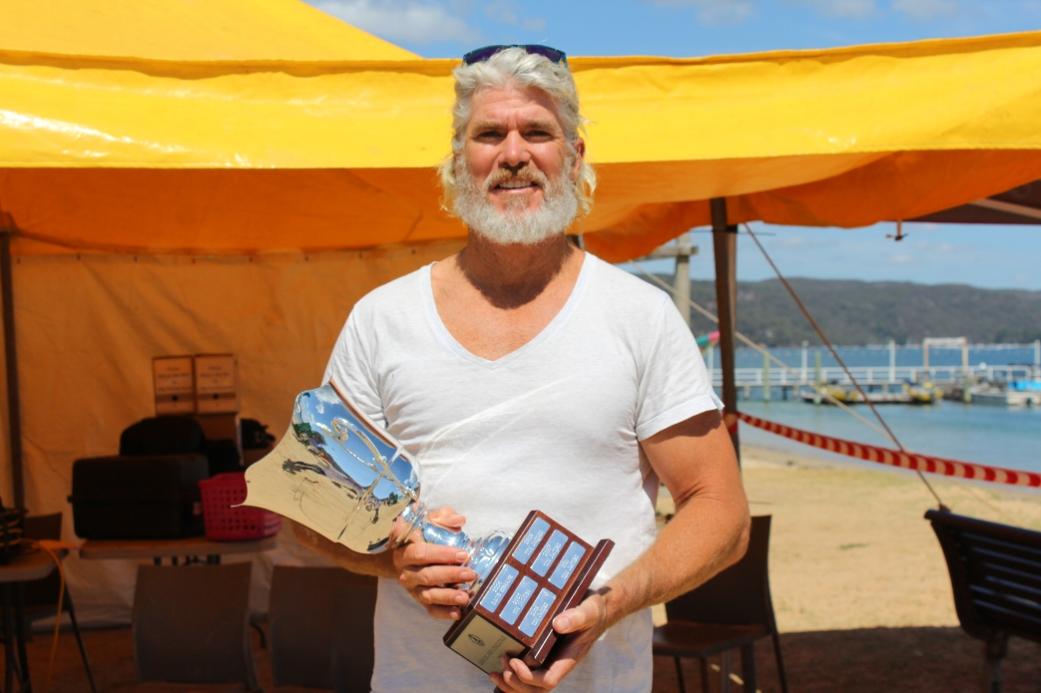 Tommy Woodriff - Lion Island King 2017!
The Lion Island Challenge has been won this year by Tommy Woodriff, a gentleman who has participated in 10 years of Lion Island Challenges and been second a few times, by seconds!
Tommy has a long list of 1sts to his credit, his first 1st out our way being the 1994 20 Beaches (Palm Beach to Manly). Holding aloft the Lion Island Challenge cup has eluded him, until this year.
We asked him after the race what the difference was this year.
"I did extra training and dropped some weight. I also had a look at the point coming out of Barrenjoey before the race and knew I had to dig in then." Tommy said.
"My only mistake made was on the return when I went a kilometre off course and was directed back onto the correct way. I had to work hard to get back into it but I was determined."
This admission makes you wonder what time Mr. Woodriff would have posted without that extra kilometre in the 14 k race. As it was he came back to Station Beach (Barrenjoey Beach) in a time of 1:08:15.
In fact there were just seconds between the first five finishers in the big race, which included last year's winner, Sasa Vujanic.
1 TOMMY WOODRIFF - 01:08:15
2 KEITHLEY BURN - 01:08:27
3 CADE BARNES - 01:08:54
4 SASA VUJANIC - 01:08:55
5 DAVID COWARD - 01:09:00
Freya Alston was the first lady back to cross the Finish Line, her 14k race done in a very respectable 1:17:53, with Georgia Sinclair not too far behind on 1:22:19.
Georgia, a Wanda SLSC Member is off to Asia later this year, chosen as a member of the Australian team for the 2017 ICF Ocean Racing World Championships will be held in Clear Water Bay, Hong Kong on November 18th and 19th.
Tommy Woodriff and Georgia Sinclair were the winners of the Johnson Bros Mitre 10 'Dash for Cash' this year, taking out 1sts in the 1000 dollar prize pool.

Mona Vale SLSC's Jordon Hunt also did really well in what many described as challenging conditions, with a cold strong at times southerly headwind to paddle back into on the long stretch home. Jordon was just a few minutes behind the first two females, posting 1:28:50.
In the 8k race Team Murty/Newsome came back to the beach in 43:01, in a double ski, Ben Wicks, ski, in 47:26, the Pittwater Outriggers in 49:49 while James Van Drunen was the first SUP back in 53:18, no easy feat when you have to stand and push against that wind.
Col Campbell, Avalon Beach surf club member was the oldest man in, completing his 11th Challenge, the youngest was a young man in his teens.
As always there were mini races within the race between participants, delightful instances of being in a beautiful place, such as the pod of dolphins acting as mascots for Team Murty/Newsome as they cross the mouth of the Hawkesbury on their home leg, or even just the sight of Avalon Beach SLSC's younger crew having a little dance between ski and SUP moving duties while waiting for the paddlers to come back to shore.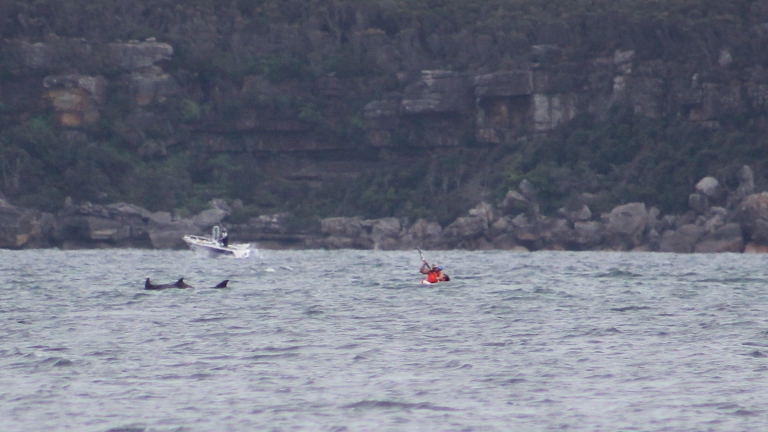 Long way out but you can see the dolphins - Team Murty/Newsome
All the sponsors had provided wonderful prizes again, much to the delight of those participating as you don't have to win a race to win in each year's Lion Island Challenge, there was even one for the volunteers; a voucher for the newly renamed Beach House in the Avalon Beach surf clubhouse, this one being awarded to a Bilgola SLSC member who, along with fellow club members, provided IRBs and support this year.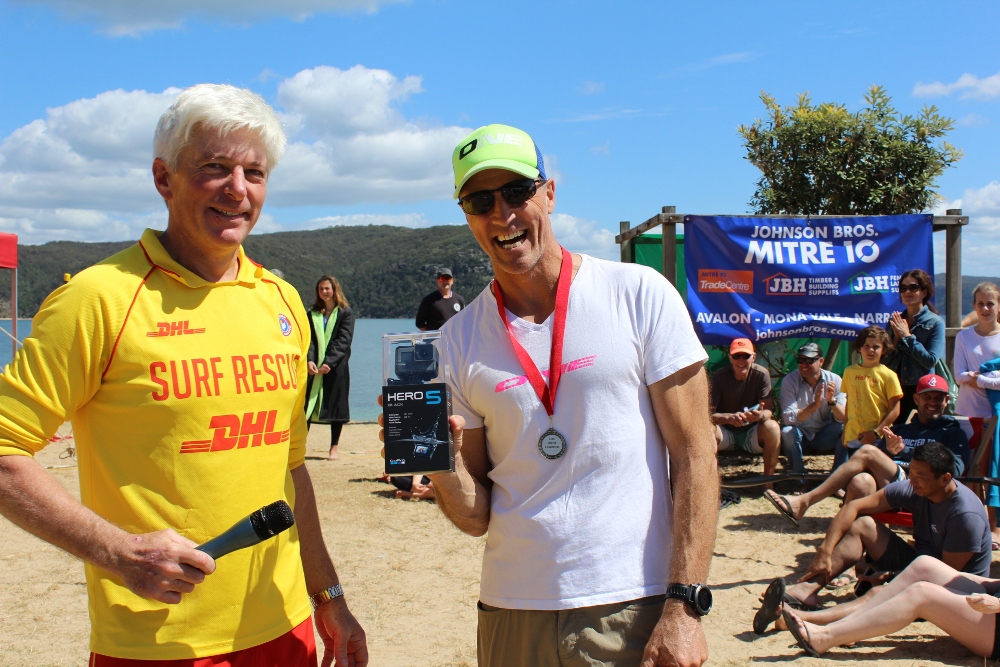 One happy paddler - a medal and a Go-pro!
Marine Rescue Broken Bay had three boats on the water in support, Sydney-Northern Beaches Branch provided one of their able jetski operators, even the Water Police were out supporting the Avalon volunteers to ensure a safe challenge.
As the presentations drew to a close the paddlers were reminded of the
Pittwater Paddle 2017
, the Scotland Island paddle race coming up on
November 12th.
This great event, hosted by NBI and raising funds to further their great work, has two races this year, a short family friendly course and the longer 8k race around Pittwater's other Island - Scotland! The Pittwater Paddle is now open and has Early Bird prices until midnight of Sunday October 15th.
For more information visit
www.mycause.com.au/events/nbipittwaterpaddle#
As always Avalon Beach SLSC members were out as one team for this year's Lion Island Challenge and pulled off yet another great event for the elite paddlers and those who like to put themselves to the test while enjoying beautiful Pittwater.
Thanks to The Timing Guys all race results are here:
Pittwater Online News 2017 Lion Island Challenge Album for participants to download photos is HERE
Some images from this year's Challenge run below.